Deal reached on US 5G antennas near airports: FAA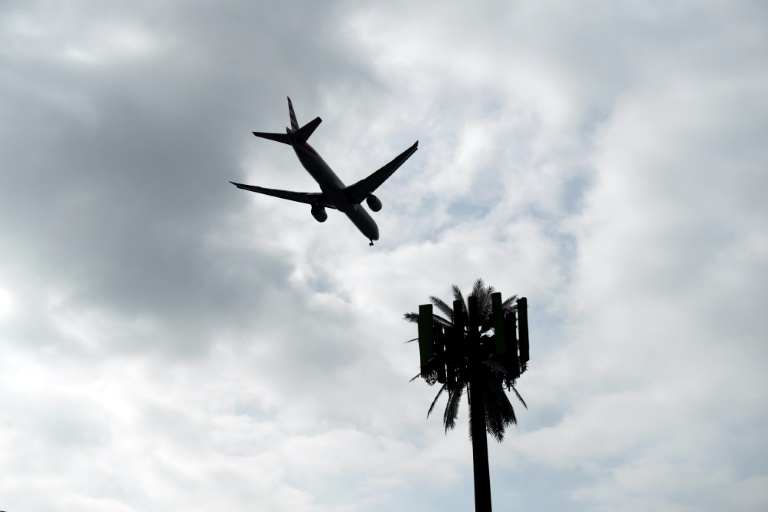 The Federal Aviation Authority said Friday that mobile operators AT&T and Verizon have reached an agreement with airlines for the gradual deployment of additional 5G antennas around US airports. 
"We believe we have identified a path that will continue to enable aviation and 5G C-band wireless to safely co-exist," said the FAA's acting administrator Billy Nolen in a statement. 
Tensions between the two sectors flared at the end of 2021 when the FAA voiced concerns about possible interference between the altimeters of some aircraft — vital instruments for landing in certain weather conditions — and the deployment of 5G frequencies for which AT&T and Verizon shelled out tens of billions of dollars. 
AT&T and Verizon finally agreed in January to delay by six months the activation of mobile phone antennas around certain airport runways. 
As the end of that voluntary moratorium approaches, companies have agreed to a "gradual" approach. 
The regional companies most exposed to possible interference have agreed to modify their radio altimeters by the end of the year. 
Telephone operators have at the same time agreed to further delay the activation of 5G antennas located around the airports most likely to be affected for another 12 months, with a gradual lifting of restrictions. 
"Through close coordination with the FAA over the last several months, we have developed a more tailored approach to controlling signal strength around runways that allows us to activate more towers and increase signal strength," an AT&T spokesperson said. 
The company chose to act "in good faith" by agreeing not to deploy all of its antennas right away "so that airlines have additional time to retrofit equipment," he added.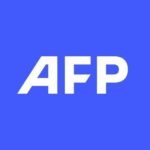 With 2,400 staff representing 100 different nationalities, AFP covers the world as a leading global news agency. AFP provides fast, comprehensive and verified coverage of the issues affecting our daily lives.
TikTok says Oracle to keep US user data safe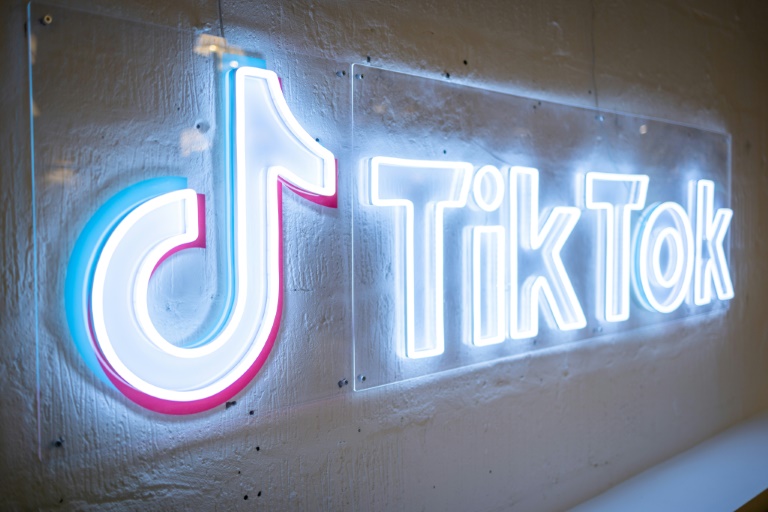 TikTok on Friday said Oracle will store all the data from its US users, in a bid to allay fears about its safety in the hands of a platform owned by ByteDance in China.
The popular video snippet sharing service will continue to use its own datacenters in Virginia and Singapore to backup information as it works to "fully pivot" to relying on Oracle in the United States, TikTok said in a post.
"We know we are among the most scrutinized platforms from a security standpoint, and we aim to remove any doubt about the security of US user data," said Albert Calamug, who handles US security public policy at TikTok.
President Joe Biden last year revoked executive orders from his predecessor Donald Trump seeking to ban Chinese-owned apps TikTok and WeChat from US markets on national security concerns.
Trump had given his blessing to a plan that would have given TikTok to US tech giant Oracle with investments from retail powerhouse Walmart, but that deal failed to win approval in Beijing.
Biden's new executive order nixed the unimplemented ban and called for "an evidence-based analysis to address the risks" from internet applications controlled by foreign entities.
WeChat, part of Chinese tech giant Tencent, is a "super app" which includes social networking, messaging, e-commerce and more.
TikTok revealed late last year that it had a billion users worldwide.
"Today, 100 percent of US user traffic is being routed to Oracle Cloud Infrastructure," Calamug said.
"In addition, we're working closely with Oracle to develop data management protocols that Oracle will audit and manage to give users even more peace of mind."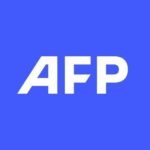 With 2,400 staff representing 100 different nationalities, AFP covers the world as a leading global news agency. AFP provides fast, comprehensive and verified coverage of the issues affecting our daily lives.
Russia gas squeeze threatens Europe's stockpiling plans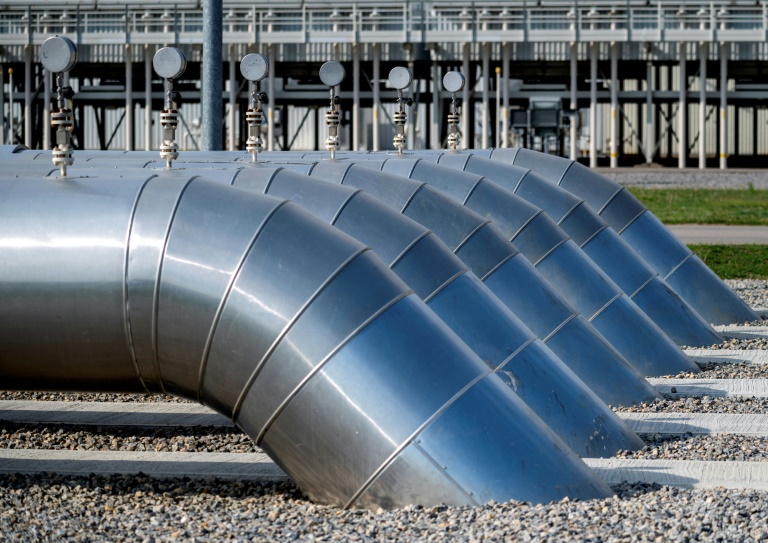 With France becoming the latest country to be cut off from Russian natural gas, and supplies sharply reduced in Italy and Germany, Europe's summer stockpiling plans are looking shaky.
As the war in Ukraine nears its fourth month, Moscow is hitting Europe — which gets some 40 percent of its gas from Russia — where it hurts.
Several European countries, including Italy and Germany, are highly reliant upon Russian gas for their energy needs and Italian Prime Minister Mario Draghi has bluntly accused energy giant Gazprom of lying over the reasons for the cuts.
Europe uses less gas in summer months as it does not need to heat buildings, but countries are racing to replenish their reserves for the following winter.
The EU wants the gas storage infrastructures of its member states to be filled to at least 80 percent of their capacity by November.
The gas squeeze, which pushes prices up, "has consequences, not immediately on consumption, but on stockpiling", Draghi said Thursday, adding that Italy's reserves were at 52 percent.
– 'Gas as weapon' –
The reduction in supplies will also be costly for manufacturers — especially in countries like Germany, where factories in the chemical, steel, cement and fertiliser industries need huge quantities of gas.
"The Russians have been using gas as a weapon for a long time," Thierry Bros, a professor at the Sciences Po university in Paris, told AFP.
"The Kremlin uses the principle of uncertainty, one day something and the next day something else, to… stretch the commodities market and drive up prices".
Poland, Bulgaria, Finland and the Netherlands have had their natural gas deliveries suspended over refusing to follow Russia's demand that it be paid in rubles.
The latest blows hit France Friday, where operator GRTgaz said it had not received any Russian gas by pipeline since 15 June, and Italy, which faced a third day of reduced supplies.
On Friday, Europe's reference natural gas price, Dutch TTF, reached 130 euros ($137) per megawatt/hour compared to 100 euros on Wednesday — and 30 euros a year earlier.
– Breaking European unity –
France had been relying on Russia for about 17 percent of its gas, most of which arrived via pipeline, with the rest being brought in in liquid form by LNG ships.
The reason for the cut is unknown — but follows a 60 percent reduction in deliveries to Germany via the Nord Stream 1 pipeline.
Italy's Eni said it will receive only 50 percent of the gas requested Friday.
Draghi has rejected Gazprom's excuses, saying the reasons "we are told, are technical".
"We and Germany and others believe that these are lies".
The Russian company, he insisted Thursday, was using gas for "political" ends.
Germany's economy and climate minister, Robert Habeck, has described the gas cuts as "a showdown with (Russian President Vladimir) Putin".
"This is a decision he is making arbitrarily – that's how dictators and despots act." 
Gazprom, however, says Moscow has every right to play by its own rules over the cuts.
Bros at Sciences Po said Gazprom "does not need any justification".
"It is cutting in a differentiated way to break European unity."
EU countries have scrambled to wean themselves off Russian energy but are divided about imposing a natural gas embargo because several member states are heavily reliant on Moscow's supplies.
Some are considering installing new terminals to boost their capabilities for liquefied natural gas (LNG).
France has already greatly upped purchases of LNG since the February invasion and its terminals are close to their maximum, according to GRTgaz.
The country has become the largest buyer of Russian LNG in the world, according to Lauri Myllyvirta, an analyst at the Centre for Research on Energy and Clean Air (CREA), which published a report on Russian oil and gas sales this week.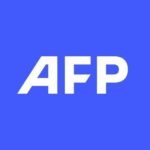 With 2,400 staff representing 100 different nationalities, AFP covers the world as a leading global news agency. AFP provides fast, comprehensive and verified coverage of the issues affecting our daily lives.
Tesla shareholder sues Musk over racism and sexual harassment complaints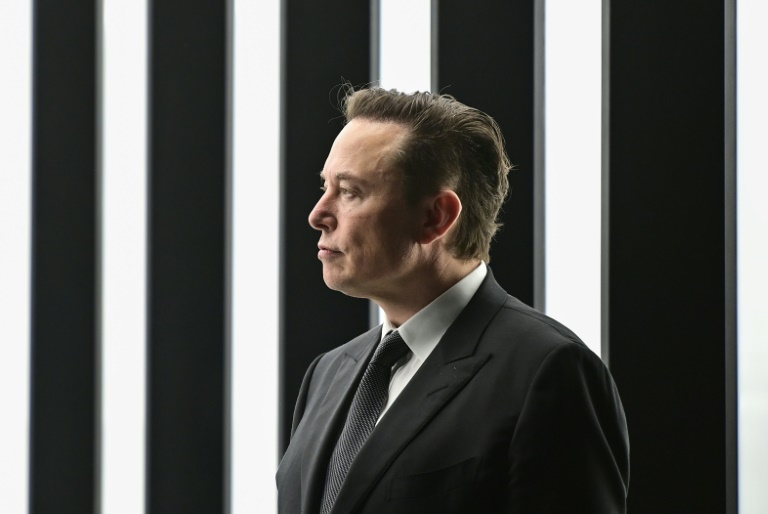 A Tesla shareholder has filed legal proceedings against Elon Musk and the company's board of directors, accusing them of ignoring employee complaints of racism and sexual harassment.
The lawsuit — brought forward Thursday by plaintiff Solomon Chau in Texas where Tesla is headquartered — argues that an unaddressed "toxic workplace culture" at the company has caused "irreparable" reputational damage and financial harm.
The action was the latest against Tesla, which has been hit by a spate of sexual harassment lawsuits and Black employees complaining of rampant racism. 
In February, the state of California sued Tesla over alleged discrimination and harassment against Black employees at its Fremont plant near San Francisco, saying in a complaint that the company had created a "racially segregated workplace."
Thursday's court filing stated that a "toxic environment took shape internally for years and the truth about Tesla's culture has only recently emerged, leading to actions by both regulators and private individuals."
The lawsuit asserts that Musk, who is Tesla's executive director, and its 11 board members ignored several "red flags", which resulted in the departure of numerous highly qualified employees and set off a series of costly legal proceedings.
"These wrongs resulted in significant damages to Tesla's reputation, goodwill, and standing in the business community", the lawsuit states, and "exposed Tesla to hundreds of millions of dollars in potential liability for violations of state and federal law."
In another lawsuit last year, Tesla was ordered to pay $137 million plus interest to a former elevator operator at its Fremont factory for turning a blind eye to racism. Earlier this year, the penalty was reduced to $15 million.
Other legal proceedings, in particular from Black women employees who claim to have been victims of racial slurs and inappropriate sexual remarks by colleagues or superiors, are underway.
Tesla, which has barely responded to requests from journalists since late 2020, did not respond to a request from AFP.
Musk was also sued on Thursday by an investor in dogecoin, who says he lost money after investing in the cryptocurrency, and described himself as an "American citizen who was defrauded" by what he called a "Dogecoin Crypto Pyramid Scheme."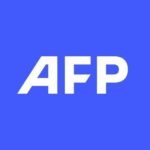 With 2,400 staff representing 100 different nationalities, AFP covers the world as a leading global news agency. AFP provides fast, comprehensive and verified coverage of the issues affecting our daily lives.