Delayed Tokyo 2020 Olympics cost double original estimate
The final price tag for last year's Tokyo Olympics was more than double the city's original 2013 estimate after a one-year coronavirus postponement added to the already hefty bill.
The organising committee said Tuesday the Games had cost 1.42 trillion yen, the equivalent of $13 billion at the time. At today's rates, with the yen at a 24-year low against the dollar, the figure would be $10.4 billion.
Tokyo 2020 was held a year later than planned because of the pandemic — the first Olympics postponed in peacetime — and spectators were banned from nearly all events, which were held under strict Covid-19 countermeasures.
The Games cost twice the 734 billion yen that the Tokyo Games organisers had predicted in their bid to the International Olympic Committee in 2013, but less than the final pre-Games budget unveiled in December 2020.
Despite losing out on ticket sales, organisers saved some cash by simplifying events and avoiding the cost of hosting millions of fans.
The organising committee, which disbands at the end of June, said the event's final cost was 200 billion yen less than projected in its pre-Games budget in 2020 and 29 billion yen less than the final slimmed-down costs prediction in December 2021.
"It's up to everyone involved in this event to pass on the legacy of the Tokyo Olympics to the next generation," said Tokyo 2020 chief Seiko Hashimoto.
Tokyo experienced a Covid-19 surge last year as the Olympics approached, fuelling fears the event could worsen outbreaks in Japan and possibly the world.
The northern Japanese city of Sapporo is bidding to host the Winter Olympics in 2030.
A March survey of Sapporo and the surrounding region showed that a majority of the public are in favour of holding the event.
Officials have ruled out holding a public referendum on the 2030 bid.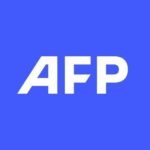 With 2,400 staff representing 100 different nationalities, AFP covers the world as a leading global news agency. AFP provides fast, comprehensive and verified coverage of the issues affecting our daily lives.
US businessman John Textor completes Lyon takeover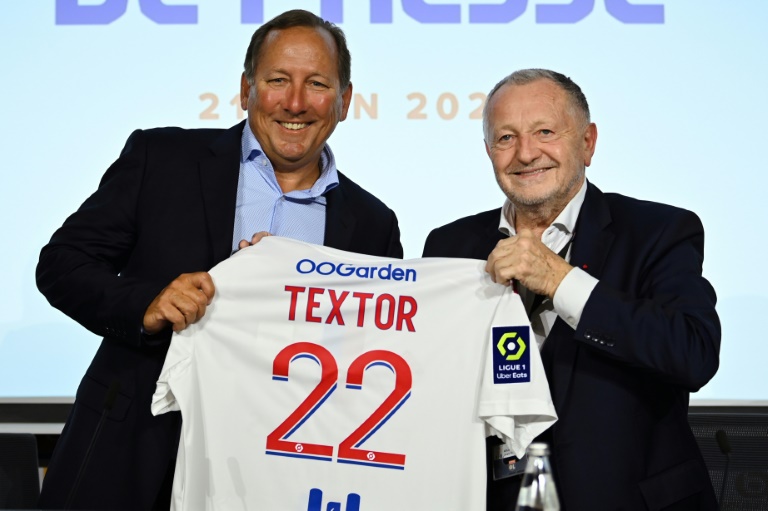 Lyon president Jean-Michel Aulas said on Tuesday a deal had been struck for US businessman John Textor to complete a takeover of the seven-time French champions.
Eagle Football Holdings, a sports investment vehicle controlled by Crystal Palace shareholder Textor, is set to acquire a majority stake in the Ligue 1 club.
"We agreed, we shook hands overnight via video and at 3 a.m. Monday everything was signed," said Aulas, adding that the board of directors had approved the deal.
The agreement will see Textor buy out minority shareholders Pathe and IDG Capital — who hold 19.36 percent and 19.85 percent stakes respectively — and a gradual sale of Holnest, the family holding company of Aulas, which holds 27.72 percent of the capital.
Aulas said he would continue as club president for "at least three years".
"John wanted me to stay… it wasn't an obligation but a wish of the fans" and of all those involved in the club, he said.
"OL… has stretched its wings beyond the borders, it has got a brand known everywhere, it is the 20th club in the world, so why would I show up and want to change any of that," Textor told reporters.
"I believe in dreaming with your eyes wide open. Jean-Michel and I really want championship titles and winning Europe."
Textor also owns Brazilian top-flight club Botafogo and Belgian second-division side RWD Molenbeek.
Lyon missed out on European competition for the second time in three seasons after finishing the 2021-22 campaign in eighth place under Peter Bosz.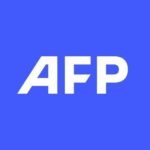 With 2,400 staff representing 100 different nationalities, AFP covers the world as a leading global news agency. AFP provides fast, comprehensive and verified coverage of the issues affecting our daily lives.
White House says concerned about recession but US economy strong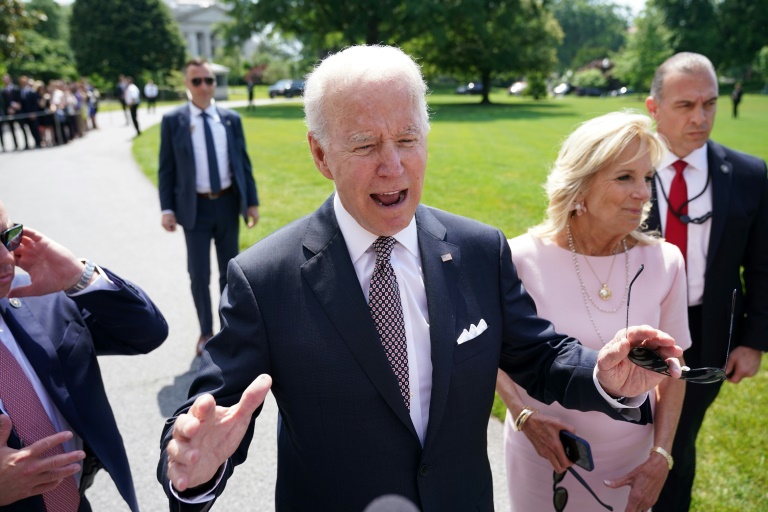 The American economy remains strong, a White House economist asserted Tuesday, while acknowledging President Joe Biden's team is concerned about a possible recession.
With inflation soaring at the fastest pace in more than four decades, sending prices for gas and housing rocketing, Americans are feeling the pain and the Federal Reserve is cranking up interest rates to try to cool the economy, fueling fears of a sharp downturn.
Despite a contraction in the first three months of the year, core parts of the world's largest economy remain in good shape, including the labor market and consumer spending, Cecelia Rouse, head of Biden's Council of Economic Advisers said on CNBC.
"When we look at recession (risks) … that's obviously a concern, but the bones of our economy are solid," she said, noting that the United States is better positioned to face the challenges than most other nations.
On Sunday, Treasury Secretary Janet Yellen also tried to quell recession fears, saying a downturn is not "inevitable" even while the economy will slow as it "transitions to stable growth."
Rouse said Biden is focused on the inflation challenge, which is related to the Covid-19 pandemic: "It's not easy to turn back on a global economy."
Global supply chain snarls have been a key factor in fueling the prices increases, and pandemic lockdowns in China are adding to the ongoing uncertainty.
But Russia's invasion of Ukraine was a "game changer," she said.
"We all hope the Fed can get inflation under control without ceding too much on maximum employment," Rouse said "We all hope for the longed-for soft landing."
The Fed last week implemented the third interest rate hike this year, the biggest in nearly 30 years, and promised more big increases in coming months.
– 'Relatively healthy' –
Richmond Federal Reserve Bank President Thomas Barkin said there is a risk of recession, but agreed there are many signs the economy remains strong.
"Data on today's economy still looks relatively healthy. Tomorrow is of course unclear," Barkin said Tuesday in a speech prepared for delivery to an event in Richmond.
However, he acknowledged that with the Fed raising interest rates and an uncertain outlook for the global supply chain, fears of a coming downturn are not surprising.
But "not all recessions are equal," he said, and "it's worth remembering that most other recessions aren't that long or that deep."
Getting the economy back to normal in the wake of the supply disruptions "doesn't have to require a calamitous decline in activity."
Barkin echoed comments from Fed chief Jerome Powell that the central bank has the tools and will do whatever it takes to bring down inflation, but he cautioned that "we may or may not get help from global events and supply chains. There is of course recession risk."
Earlier Tuesday, during a discussion with the National Association for Business Economics, Barkin said it was not yet clear how fast and how far the central bank will have to move.
"You want to get back to where you want to go as fast as you can without breaking anything," he said.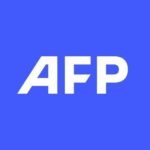 With 2,400 staff representing 100 different nationalities, AFP covers the world as a leading global news agency. AFP provides fast, comprehensive and verified coverage of the issues affecting our daily lives.
US vows enforcement as ban on Xinjiang imports takes effect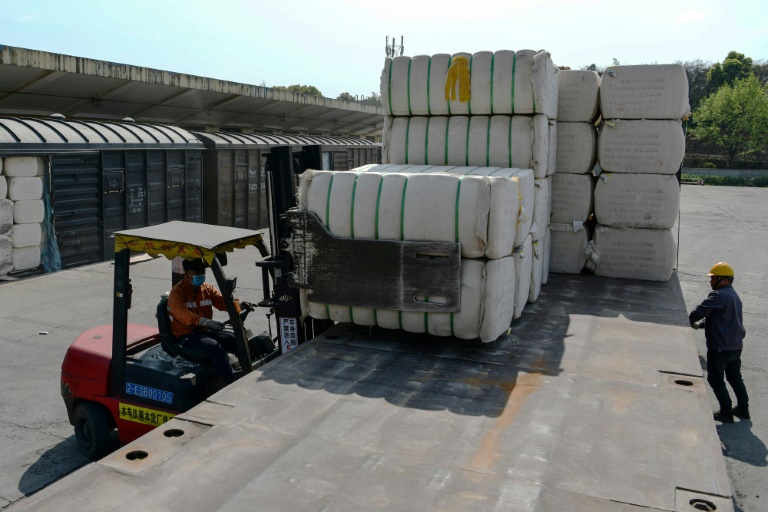 The United States on Tuesday promised enforcement as a landmark ban took effect on most imports from Xinjiang, the Chinese region where rights groups report the Uyghur people are being forced into slave labor.
The Uyghur Forced Labor Prevention Act, which will be felt especially in the textile industry, took effect six months after it was signed into law by President Joe Biden following bipartisan support in Congress.
"We are rallying our allies and partners to make global supply chains free from the use of forced labor," Secretary of State Antony Blinken said in a statement.
The US Customs and Border Protection service, which will enforce the new law, issued guidance that said it would presume products from Xinjiang involve forced labor and are therefore banned unless businesses can document otherwise.
The act "requires that importers demonstrate due diligence, effective supply chain tracing and supply chain management measures to ensure that they do not import any goods made, in whole or in part, by forced labor," its advisory said.
It said it would look at the complete supply chain and not exempt goods shipped from other parts of China or third countries.
An estimated 20 percent of garments imported into the United States each year include some cotton from Xinjiang, according to labor rights groups.
The vast western region is also a major center of tomatoes canned for export.
Senator Marco Rubio, a Republican hawk who teamed up with liberal Democrats to push for the legislation, called the act "the most significant change in America's relationship with China since 2001."
"No longer will we look at images of bareheaded prisoners in shackles and blindfolds, lined up like animals for slaughter, and shrug," he wrote in an opinion piece for Real Clear Politics.
Omer Kanat, executive director of the Uyghur Human Rights Project, called the law a "huge win" for the movement and said it would push other governments to take similar action.
Rights groups, citing witness accounts, say that well more than one million Uyghurs and other predominantly Muslim Turkic-speaking people have been locked up in re-education camps in a bid to integrate them forcibly into China's Han majority.
Beijing denies the charges and says it is providing vocational training to reduce the allure of Islamist extremism following violence.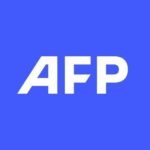 With 2,400 staff representing 100 different nationalities, AFP covers the world as a leading global news agency. AFP provides fast, comprehensive and verified coverage of the issues affecting our daily lives.