Dutch join Germany, Austria, in reverting to coal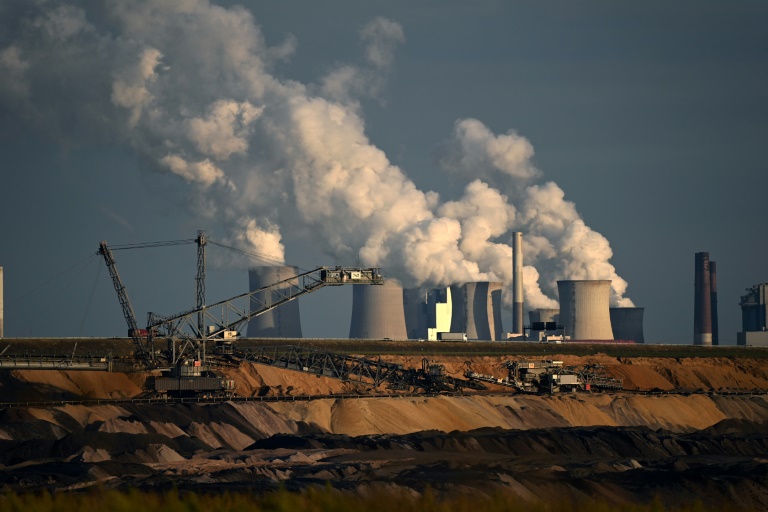 The Dutch joined Germany and Austria in reverting to coal power on Monday following an energy crisis provoked by Russia's invasion of Ukraine.
The Netherlands said it would lift all restrictions on power stations fired by the fossil fuel, which were previously limited to just over a third of output.
Berlin and Vienna made similar announcements on Sunday as Moscow, facing biting sanctions over Ukraine, cuts gas supplies to energy-starved Europe.
"The cabinet has decided to immediately withdraw the restriction on production for coal-fired power stations from 2002 to 2024," Dutch climate and energy minister Rob Jetten told journalists in The Hague.
The Dutch minister said his country had "prepared this decision with our European colleagues over the past few days".
Germany however said it still aimed to close its coal power plants by 2030, in light of the greater emissions of climate-changing CO2 from the fossil fuel.
"The 2030 coal exit date is not in doubt at all," economy ministry spokesman Stephan Gabriel Haufe said at a regular news conference.
The target was "more important than ever", he added.
– 'More countries being squeezed' –
Russia's invasion of its pro-Western neighbour has sent global prices for energy soaring and raised the prospect of shortages if supplies were to be cut off. 
Russian energy giant Gazprom has already stopped deliveries to a number of European countries, including Poland, Bulgaria, Finland and the Netherlands.
Germany's reliance on Russian energy imports has made it particularly vulnerable as Moscow looks for leverage against the West.
The Dutch are less reliant, depending on Russia for around 15 percent of their gas supplies compared to the EU average of 40 percent. But they are still concerned.
"I want to emphasise that at the moment there's no acute gas shortage," Dutch minister Jetten said. "However, more countries are now being squeezed (by Russia). That worries us." 
The Dutch government said it was also making an "urgent appeal" to companies and business to save as much energy as possible ahead of the winter.
Germany's decision to power up its coal power plants came after Gazprom cut deliveries to Germany via the Nord Stream gas pipeline last week.
The move, presented by Gazprom as a technical issue, has been criticised as "political" by Berlin. 
German Economy Minister Robert Habeck, a Green party politician, described the decision to revert to coal as "bitter, but indispensable for reducing gas consumption".
– 'Unexpected situation' –
Austria's government meanwhile announced Sunday that it would reopen a mothballed coal power station because of power shortages arising from reduced deliveries of gas from Russia.
The authorities would work with the Verbund group, the country's main electricity supplier, to get the station in the southern city of Mellach back in action, said the Chancellery.
The European Commission noted Monday that "some of the existing coal capacities might be used longer than initially expected" because of the new energy landscape in Europe.   
"We know that the energy mix and the plans of member states will adjust slightly because we are in an unexpected situation," Commission spokesman Tim McPhie said at a press briefing. 
Germany, Europe's largest economy, has managed to reduce the share of its natural gas supplied by Russia from 55 percent before the invasion to 35 percent.
The government has also mandated the filling of gas reserves to 90 percent ahead of the European winter at the end of the year, to hedge against a further reduction in supply.
Germany's government, a coalition between the Social Democrats, Liberals and Greens, aims "ideally" to close all coal power plants by 2030.
Their agreement, reached at the end of last year, brought forward the previous government's aim to shut the plants by 2038.
burs-dk/jhe/jj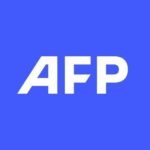 With 2,400 staff representing 100 different nationalities, AFP covers the world as a leading global news agency. AFP provides fast, comprehensive and verified coverage of the issues affecting our daily lives.
Africa needs $25 billion a year for full electricity access: IEA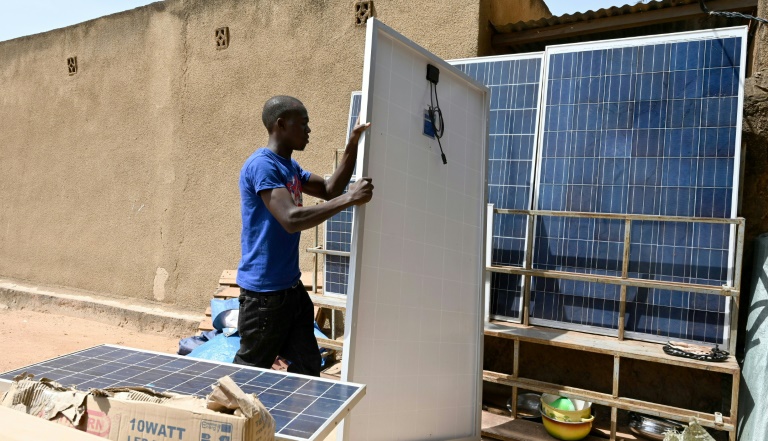 The number of Africans with access to electricity fell during the Covid pandemic, but $25 billion in annual investments could bring full coverage by 2030, the International Energy Agency said Monday.
The IEA said 600 million people, or 43 percent of the continent's population, lack access to electricity — mostly in sub-Saharan Africa.
The number of people living without electricity increased by four percent, or 25 million people, between 2019 and 2021, after a decade of progress.
Before Covid, there had been "lots of good developments in countries such as Ghana, Kenya, Rwanda," IEA chief Fatih Birol told AFP ahead of the release of the Paris-based agency's African Energy Outlook 2022.
"But because of Covid and the economic difficulties, we see that this positive trend is reversing now," Birol said.
Russia's invasion of Ukraine has added to the economic strains on Africa from the Covid pandemic, as the conflict has sent the prices of energy, food and other commodities soaring, according to the IEA.
"When I look at 2022, with the high energy prices and the economic burden on the African countries, I don't see many reasons to be hopeful," Birol said.
But Africa could get universal access to electricity by the end of the decade with $25 billion in annual investment, according to the IEA.
Countries need to give international financial institutions, especially development banks, a "strong mandate" to make Africa and clean energy on the continent "an absolute priority", Birol said.
"It's not the case now," he added.
Africa is facing more severe effects from climate change than most other parts of the world, despite emitting less energy-related carbon dioxide (CO2) than any other region, the IEA said.
"We have to see a huge amount of investment coming in Africa in all parts of the energy system, but the most important one will be clean energy options," Birol said.
"We would need to double the energy investments to reach our energy and climate goals."
Renewables — including solar, wind, hydropower and geothermal — could account for over 80 percent of new power generation capacity in Africa by 2030, the IEA report said.
While Africa is home to 60 percent of the best solar resources worldwide, it only has one percent of installed solar energy capacity, according to the report.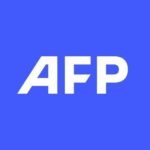 With 2,400 staff representing 100 different nationalities, AFP covers the world as a leading global news agency. AFP provides fast, comprehensive and verified coverage of the issues affecting our daily lives.
Petrobras CEO quits in fuel price standoff with Bolsonaro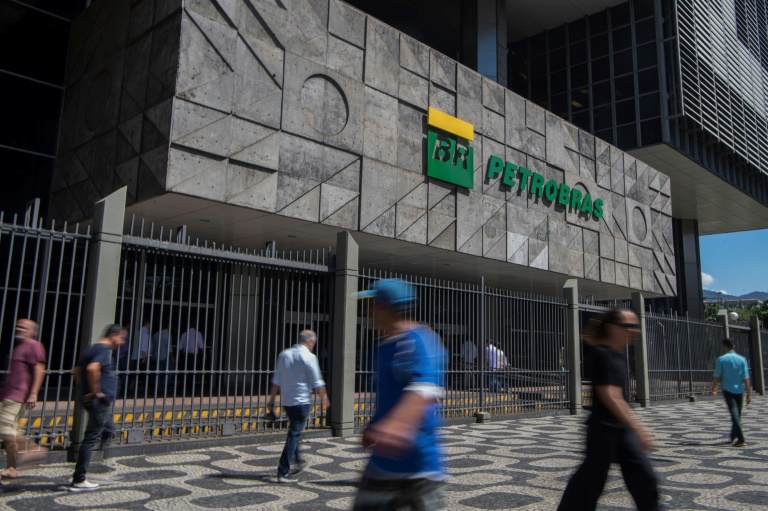 The CEO of Brazil's state-owned oil company Petrobras, who has stayed in his post despite being fired by Jair Bolsonaro in May, resigned Monday after a new fuel price hike that enraged the far-right president.
Jose Mauro Coelho is the third Petrobras CEO to leave since February last year in a stand-off between the company and Bolsonaro over fuel prices.
Petrobras announced Coelho's resignation in a statement Monday and said its board of directors would "examine" options for his replacement.
Coelho was appointed for a one-year term in April after Bolsonaro fired his predecessor Joaquim Silva e Luna in March after slightly more than a year in the post.
The far-right president said then that the price of petrol — set by Petrobras but tied to international market movement — was "unaffordable" and amounted to a "crime" against Brazilians.
Silva e Luna, in turn, had replaced Roberto Castello Branco, fired by Bolsonaro in February 2021.
In May, Bolsonaro dismissed Coelho after just 40 days on the job. He had been waiting to be formally removed at the company's next shareholders' meeting, scheduled for July.
Bolsonaro, seeking reelection in October, is widely blamed by voters for double-digit inflation, polls show, on the back of skyrocketing global and local fuel prices.
Bolsonaro faces an uphill battle against leftist ex-president Luiz Inacio Lula da Silva (2003-2010), remembered for presiding over a booming economy.
Brazil has seen fuel prices surge by over 33 percent in a year, according to official figures, even as the economy recovers from the fallout of the coronavirus pandemic.
Inflation stands at 11.73 percent, far above the central bank's target of 3.5 percent.
Russia's war in Ukraine has led to a sharp rise in crude prices in recent weeks, adding to the pressure.
On Friday, Petrobras announced a 5.18-percent hike in gasoline prices and more than 14 percent for diesel, blaming "a challenging scenario in Brazil and the world."
Bolsonaro reacted angrily, saying Petrobras "could sink Brazil in chaos." 
Trading in Petrobras shares was temporarily suspended on the Sao Paulo Stock Exchange Monday on news of Coelho's resignation, a source at the exchange told AFP.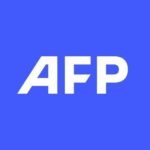 With 2,400 staff representing 100 different nationalities, AFP covers the world as a leading global news agency. AFP provides fast, comprehensive and verified coverage of the issues affecting our daily lives.
Strike forces cancellation of all Brussels flights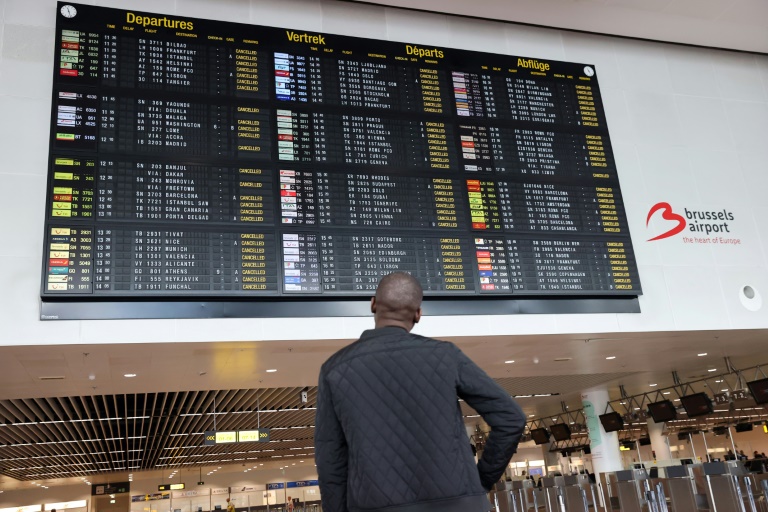 Brussels Airport cancelled all outbound flights on Monday after most security staff joined a nationwide strike for better pay as soaring inflation hit workers' purchasing power.
The stoppage kicked off a week of travel chaos in several parts of Europe, notably a massive rail strike in Britain from Tuesday and, later on, strikes hitting the continent's biggest airline Ryanair in multiple countries.
Brussels Airport informed passengers on its site and social media that all departing flights were scrapped for the day — 232 in total.
Only a quarter of arriving flights were still operating. Freight traffic was unaffected.
The departure hall at the airport was largely empty, with only around 100 passengers inside, some lining up to change tickets or get assistance while others slumped resignedly in seats or slept on the floor.
Oleksandr Zayikin, a Ukrainian merchant mariner who had been away for four months, told AFP the strike had prevented a reunion with his wife in Istanbul. He had left before Russia's invasion of his country.
"I'm upset," the 29-year-old said, adding he would now probably find a Brussels hotel for a few days.
"In Ukraine it's not a usual thing, we don't have such strikes. But I really respect that people do that," he said.
Maria Antonia, a 20-year-old Romanian student who had a flight booked to return to Bucharest, didn't see the last-minute messages the airport had written for passengers from late Sunday.
"We didn't know it was cancelled until we got to the airport," she said.
"That was a little bit of a hassle. But we can manage it I think."
Passengers were told to contact their airline to reschedule their flights or seek a refund.
German travel group TUI arranged to have flights that were to have left from Brussels take off from some regional Belgian airports.
The national strike in Belgium was called by the three main unions to push for higher salaries as inflation sent the cost of living higher.
A demonstration was to take place later Monday in the centre of Brussels, with unions expecting up to 70,000 people to march.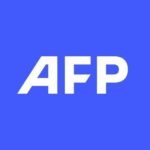 With 2,400 staff representing 100 different nationalities, AFP covers the world as a leading global news agency. AFP provides fast, comprehensive and verified coverage of the issues affecting our daily lives.