ECB to end stimulus in prelude to rate hikes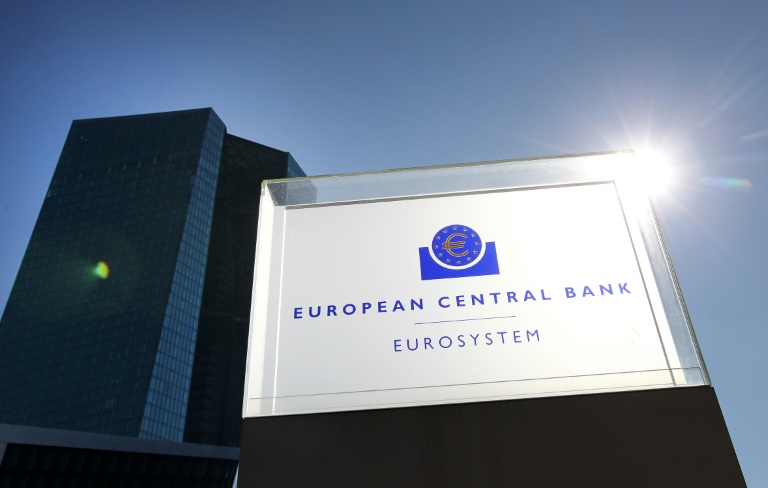 The European Central Bank is set to draw a line under its massive bond-buying stimulus programme at a meeting in Amsterdam on Thursday, as inflation in the eurozone soars to all-time highs.
The decision, already extensively flagged in advance by senior policymakers, is then expected to pave the way for the ECB to raise its interest rates for the first time in over a decade in the weeks that follow. 
Eurozone consumer prices rose by 8.1 percent year-on-year in May, a record since the single currency was launched and well above the ECB's own target of two percent.
The surge, driven by the war in Ukraine and the consequent rise in energy prices, has boosted calls for the ECB to move more quickly to end its expansionary monetary policy. 
The ECB is lagging behind the central banks in Britain and the United States, which have moved aggressively to try to stamp out inflation.
But the ECB first plans to discontinue asset purchases under its crisis-era stimulus programme before proceeding to actual rate hikes. 
The so-called asset purchase programme, or APP, is the last in a series of debt-purchasing measures worth a total of around five trillion euros ($5.4 trillion) deployed by the ECB since 2014.
ECB chief Christine Lagarde suggested recently that the APP would "end very early in the third quarter".
– 'Lift off' –
For ING's head of macro, Carsten Brzeski, the comments by Lagarde, a former French finance minister, were "remarkable" in that she has taken the unusual step of mapping out a timetable for ECB policy into the second half of the year.
Lagarde said that rates were set to "lift off" at the ECB's meeting in July — the first upward move in borrowing costs in over a decade — and the euro's guardian would then close the era of negative interest rates by the end of September.
Of the ECB's three main interest rates, the so-called deposit rate — which is normally the interest commercial banks would receive for parking their cash with the ECB overnight — has been negative since 2014.
A negative rate effectively means that commercial banks have to pay the ECB to park their cash, a move introduced by the then president Mario Draghi to keep cash circulating in the eurozone financial system at a time of looming deflation.
For Brzeski, the ECB "has clearly passed the stage of discussing whether and even when policy rates should be increased" and the "only discussion" for the coming weeks was how big the first step would be. 
A number of governing council members have openly discussed the possibility of a 50-basis-point, or half-point, hike to lift ECB interest rates out of negative territory in one go.
Before the most recent eurozone inflation data was released, the head of the Dutch central bank, Klaas Knot, said that such a move was "clearly not off the table".
On the other side of the Atlantic, the US Federal Reserve already raised rates by half-a-percentage point last month, and some of its policymakers are arguing for more big increases.
But observers have urged the ECB to proceed more cautiously.
Smaller steps of 25 basis points, or a quarter of a percentage point, were the "benchmark pace" for the move out of negative interest rates, the ECB's chief economist Philip Lane said at the end of May.
– 'Neutral' rates –
The idea is to "normalise" eurozone borrowing costs and bring them to a more "neutral" level — which neither stimulates nor stifles the economy — even if opinions differ as to what that level might be. 
Ultimately, the appropriate level of borrowing costs will depend on the eurozone's economic outlook.
A worrying further acceleration in inflation could prompt the ECB to step on the brakes harder.
The ECB is also scheduled to publish its new economic forecasts on Thursday.
Its previous estimates — published in the immediate aftermath of Russia's invasion of Ukraine — cut projected growth in 2022 to 3.7 percent and saw inflation rising to 5.1 percent.
But for the chief executive of US bank Citi, Jane Fraser, Europe faced a "very high likelihood" of going to recession on the back of the war, she told journalists in Frankfurt last week.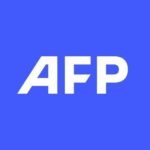 With 2,400 staff representing 100 different nationalities, AFP covers the world as a leading global news agency. AFP provides fast, comprehensive and verified coverage of the issues affecting our daily lives.
British Airways cuts 10,300 more flights through October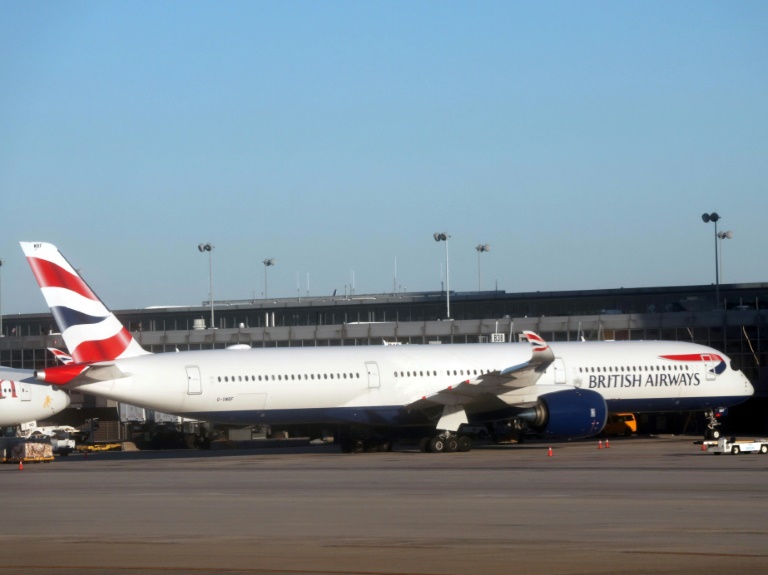 British Airways on Wednesday axed another 10,300 short-haul flights up to the end of October, with the aviation sector battling staff shortages and booming demand as the pandemic recedes.
The carrier, which is owned by conglomerate International Airlines Group (IAG), added in a statement that it had now cancelled 13 percent of its total summer schedule.
BA has been among the worst affected by sector-wide turmoil, as carriers race to meet soaring demand after the lifting of Covid travel restrictions. 
"The whole aviation industry continues to face into significant challenges and we're completely focussed on building resilience into our operation to give customers the certainty they deserve," the airline said in a statement, having already announced hundreds of flight cancellations this summer.
The latest move meanwhile comes less than two weeks after BA staff at London Heathrow airport voted to strike over pay this summer as surging inflation erodes wages and sparks growing UK industrial unrest.
The carrier's Heathrow ground staff voted by more than 90 percent in favour of walkouts.
Wednesday's news also comes after the British government recently offered "slot alleviation measures" which allow carriers to temporarily reduce schedules while retaining valuable take-off and landing slots.
"While taking further action is not where we wanted to be, it's the right thing to do for our customers and our colleagues," BA added on Wednesday.
"This new flexibility means that we can further reduce our schedule and consolidate some of our quieter services so that we can protect as many of our holiday flights as possible."
The group sought to reassure customers but conceded it would have a considerable impact on travel plans.
"While most of our flights are unaffected and the majority of customers will get away as planned, we don't underestimate the impact this will have and we're doing everything we can to get their travel plans back on track," BA added.
"We're in touch to apologise and offer rebooking options for new flights with us or another airline as soon as possible or issue a full refund."
In a vote of confidence in the aviation sector's long-term recovery, IAG last week ordered 11 Airbus A320neo aircraft and three A321neos worth $1.7 billion.
The London-listed conglomerate recently forecast a return to annual profit after narrowing Covid-induced losses as travel curbs were eased.
The group collapsed into annual losses in 2020 and 2021 as Covid ravaged global demand for international air travel, forcing BA and its peers to slash thousands of jobs.
IAG owns various airlines that also include Ireland's Aer Lingus and Spain's Iberia.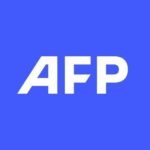 With 2,400 staff representing 100 different nationalities, AFP covers the world as a leading global news agency. AFP provides fast, comprehensive and verified coverage of the issues affecting our daily lives.
Long winter: South Africans struggle with rolling blackouts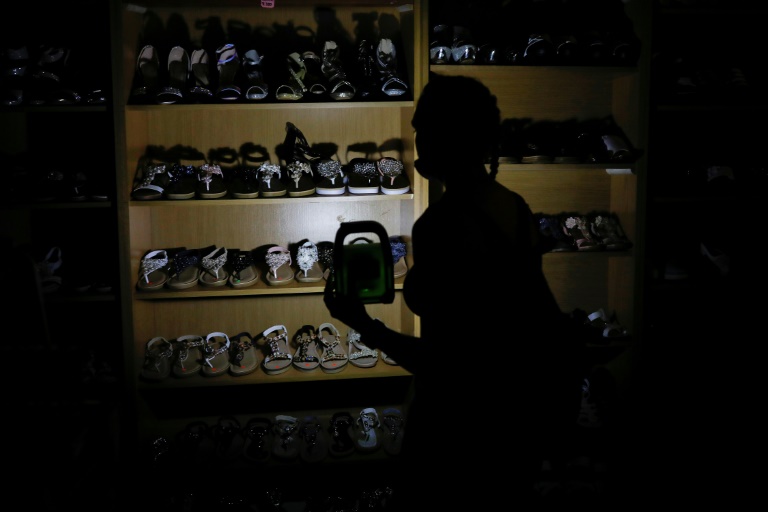 Unable to switch on lights or heaters, cook dinner or charge their phones, South Africans are spending their mid-winter evenings plunged in darkness and low-tech living.
Power outages, known here as load shedding, intensified late last month after strikes erupted at the nation's monopoly energy provider Eskom, leaving coal plants unable to operate or undergo maintenance. 
Electricity cuts in South Africa are a notorious, years-old problem.
But the frequency of power losses — two to three times per day and lasting up to four hours at a time — is the worst since a bleak episode in December 2019, and many people are livid.
"It's like we're back to apartheid life, whereby we're back to candles, paraffin stoves," said Rebecca Bheki-Mogotho, a Johannesburg city employee.
Her comparison was with life under South Africa's former segrationist regime, which deprived the black majority of basic infrastructure and services.
The leading economy on the continent, South Africa relies on coal to generate more than 80 percent of its electricity. 
The country has plenty of coal, but most of its plants are ageing, need repair or are scheduled to be decommissioned in the coming decades.
"We didn't do what we should have done in the past five to 10 years," energy analyst Clyde Mallinson told AFP. 
"We've got ourselves caught in a situation where we are desperately trying to plug what's broken rather than get ahead of it."
– 101 days of blackouts –
The wage dispute that compounded the crisis concluded Tuesday with Eskom employees accepting a seven percent increase, which the electricity provider said in a statement "will be a struggle for Eskom to afford."
But even with workers back on the job, Eskom warned it would "still take some time" for the system to recover due to the backlog of maintenance.
The public entity is already laden with debt and struggling to recover from years of alleged mismanagement and corruption, which made it a key entity investigated during a four-year public inquiry into state graft.
To bridge the severe gap in supply, Eskom is relying on back-up gas turbines that blast through 14 litres of diesel (3.7 gallons) per second. Seven of these turbines were in operation Friday. 
The cost of using diesel as a substitute fuel has been stratospheric. 
Eskom CEO Andre de Ruyter said the company spent 1.54 billion rand ($93.8 million) in June alone — more than double its original budget. 
It has also spent more than double its annual budget for diesel only halfway into the year.  
The big splurge is still not enough to avoid outages that can cause havoc, from delays at intersections with downed traffic lights to faults at substations prolonging blackouts. 
In April, the company warned the country could see as many as 101 days of load shedding this year due to breakdowns.
– Delayed renewables –
At least 10,000 MW of renewable wind and solar energy should have been brought online since 2015 to keep pace with demand, Mallinson said. 
An intensive building strategy to make that up in the next two years would relieve the issue. 
"We have to build rapidly, like our lives depend on it," Mallinson said. 
The mining industry, the country's economic backbone, has begun investing in self-generation with renewables, Henk Langenhoven, chief economist at the trade grouping Minerals Council South Africa, told AFP.
"As the problems… with the core energy supply from Eskom are rising and the shortfalls are increasing, the pressure and the inclination to actually move that way is actually getting stronger," Langenhoven said.
Eskom's senior officials have similarly made repeated calls for the swift development of new energy sources. 
But in February, Energy Minister Gwede Mantashe declared coal would remain "a mainstay" for South Africa's electricity mix for the "foreseeable future". 
This comes despite South Africa being promised at least $8.5 billion from rich nations at the UN climate summit last November to aid its low-carbon transition.
The country's energy burden is only expected to grow in the coming years. 
Power demands could triple by 2040 as transportation and other industries move to electrification, Mallinson said. 
Without rapid investment, load shedding will remain a fixture.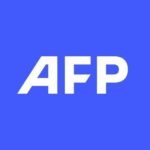 With 2,400 staff representing 100 different nationalities, AFP covers the world as a leading global news agency. AFP provides fast, comprehensive and verified coverage of the issues affecting our daily lives.
OPEC head Barkindo dies at 63 in 'shock' to oil cartel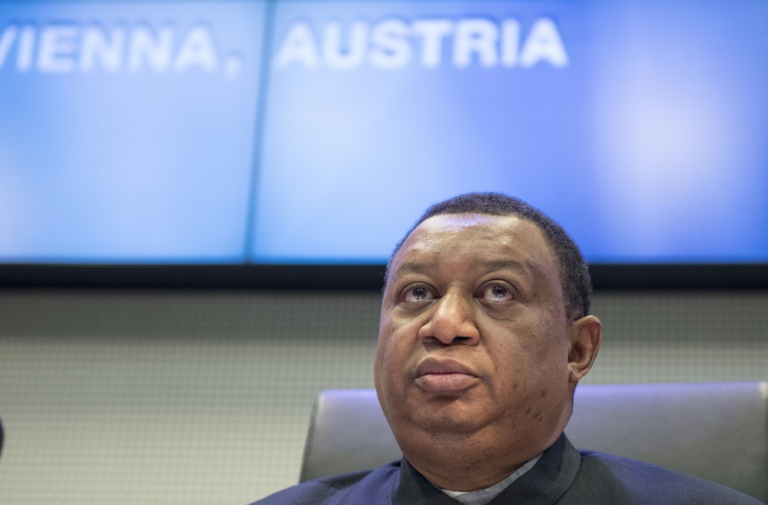 OPEC's secretary general, Nigeria's Mohammad Barkindo, has died at the age of 63, leaving the oil cartel in "shock" on Wednesday at a tumultuous time for the markets.
Barkindo had headed the Organization of the Petroleum Exporting Countries since 2016 and was scheduled to be replaced by Kuwait's Haitham Al-Ghais next month. 
Under his stewardship, the cartel forged ties with Russia and nine other oil-producing countries to form a wider group known as OPEC+ in a bid to better stabilise oil markets.
After OPEC+ slashed output during the pandemic to boost prices, the 23-member group's moves have not calmed markets — with record high prices — in recent months amid the war in Ukraine.
Barkindo died late Tuesday and will be buried on Wednesday in his home town of Yola, according to the Nigerian National Petroleum Corporation's chief executive Mele Kyari.
"Certainly a great loss to his immediate family, the NNPC, our country Nigeria, the OPEC and the global energy community," Kyari wrote, without providing any further details about the circumstances of Barkindo's death.
– 'Trailblazer' –
"This tragedy is a shock to the OPEC Family," Vienna-based OPEC tweeted.
"We express our sorrow and deep gratitude for the over 40 years of selfless service that… Barkindo gave to OPEC. His dedication and leadership will inspire OPEC for many years to come."
In a statement, OPEC described Barkindo as "a trailblazer widely admired and respected throughout the globe. A dear friend to many."
Only a few hours earlier, Barkindo — who had not shown any sign of being ill — had met Nigerian President Muhammadu Buhari in Abuja, where Buhari praised Barkindo's "distinguished achievements at OPEC". 
"You were able to successfully navigate the organisation through turbulent challenges," Buhari had said.
Barkindo himself in a speech last year described serving as OPEC secretary general for two terms as an "honour of a lifetime".
The OPEC secretary general does not wield any executive power, but is the cartel's public face and frequently has to act as a diplomat to bring together the different, sometimes conflicting interests of the various member countries.  
For analysts, Barkindo's death will not have an impact on OPEC's strategy in the long-term.
"But in the short-to-medium run, it will increase uncertainty about OPEC's next steps and add to the price volatility as he was a figure of unity for OPEC," said Swissquote analyst Ipek Ozkardeskaya. 
Spi Asset Management analyst, Stephen Innes, described Barkindo as "a very important figurehead and a stabilising force behind OPEC." 
"But his death is unlikely to change OPEC direction despite more outside politics entering the picture," the expert said, predicting that his successor, Haitham Al-Ghais "augurs for the status quo given Kuwait close ties with Saudi Arabia, which wields the most influence" within the group.
– 'True friend' to Russia –
In a message to Nigeria's Buhari, Russian leader Vladimir Putin hailed Barkindo's "important" and "personal contribution" to the creation of OPEC+, saying Russia would remember him "as a true friend of our country".
Russian Deputy Prime Minister in charge of Energy, Alexander Novak, said Barkindo "defended a constructive dialogue with our country".
Iraqi Oil Minister Ihsan Ismail said in a statement that Barkindo "wanted to strengthen OPEC's role in stabilising global markets and addressing challenges affecting the oil sector and the global economy."
Born on April 20, 1959, Barkindo graduated from Ahmadu Bello University in Nigeria's Kaduna State with a degree in political science.
He later obtained an MBA in finance and banking in the United States and studied petroleum economics at Oxford.
He became Nigeria's representative at OPEC in 1986. Starting from 1992 he occupied a number of positions within NNPC, including as its head from 2009 to 2010. 
burs-jza/rl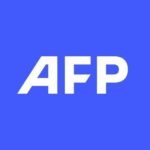 With 2,400 staff representing 100 different nationalities, AFP covers the world as a leading global news agency. AFP provides fast, comprehensive and verified coverage of the issues affecting our daily lives.