Ecuador military calls Indigenous protests a 'grave threat'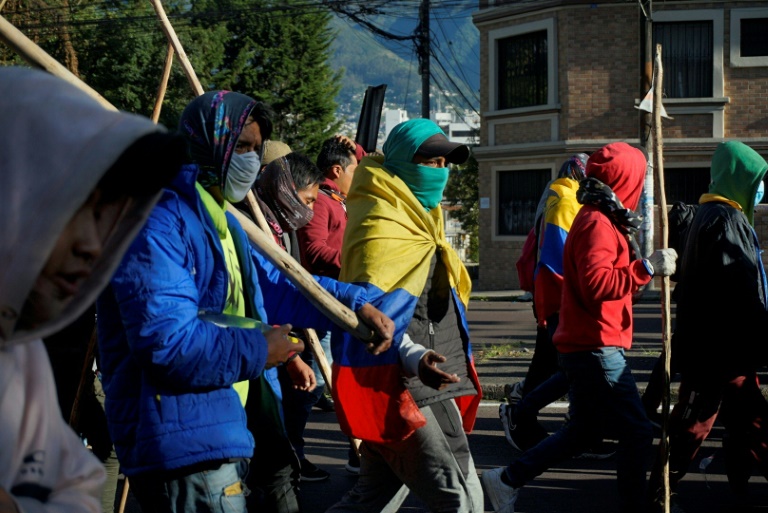 Thousands of Ecuadorans took to the streets Tuesday for a ninth day of Indigenous-led fuel price protests, as the military vowed to defend the country's democracy against what it called a "grave threat." 
Called by the powerful Confederation of Indigenous Nationalities of Ecuador (Conaie), the demonstrations have seen roads barricaded countrywide, cost the economy tens of millions of dollars and left dozens injured. 
"Ecuador's democracy faces a grave threat from the concerted actions of… people who are preventing the free movement of the majority of Ecuadorans," Defense Minister Luis Lara told a press conference, flanked by the heads of the army, navy and air force.
The armed forces, he warned, "will not allow attempts to break the constitutional order or any action against democracy and the laws of the republic."
Conaie — credited with helping topple three presidents between 1997 and 2005 — called the demonstrations as Ecuadorans increasingly struggle to make ends meet.
Indigenous people comprise more than a million of Ecuador's 17.7 million inhabitants and wield much political clout, but are disproportionately affected by rising inflation, unemployment and poverty exacerbated by the coronavirus pandemic.
– 10 Demands –
Thousands of protesters entered Quito from the south and north on Monday, on foot and on the backs of trucks, to reinforce protesters in the capital, where they burnt tires and tree branches in the streets — and were back out in the streets on Tuesday morning.
At least some in the crowd, many wielding sticks and others draped in the Ecuadoran flag, or carrying children in their arms, said the president's ouster was precisely what they sought.
"We are the people and we will stay here until the end," Victor Taday, a 50-year-old Indigenous resident of Quito originally from Chimborazo province, told AFP Monday night — as similar marches took place in other parts of the country.
It was time for Lasso to "go away," he said.
Fuel prices have risen sharply since 2020, almost doubling for diesel from $1 to $1.90 per gallon and rising from $1.75 to $2.55 for gasoline.
Conaie is demanding a price cut to $1.50 a gallon for diesel and $2.10 for gasoline.
It also wants jobs, food price controls and a commitment to renegotiating the personal bank loans of about four million families.
The movement has since been joined by students, workers and other Ecuadorans also feeling the economic pinch.
Police said Monday 63 armed forces personnel have been wounded in clashes and 21 others briefly held hostage since the protests began, while human rights observers reported 79 arrests and 55 civilians wounded.
President Guillermo Lasso extended a state of emergency to cover six of the country's 24 provinces, with a night-time curfew in the capital Quito, as he sought to curtail the countrywide show of anger.
The state of emergency empowers Lasso to mobilize the armed forces to maintain order, suspend civil rights and declare curfews.
Conaie has vowed to maintain its blockade until the government meets 10 demands.
– 'They seek chaos' –
The president, a former banker in power since May 2021, said in a video on Twitter Monday that the protesters "do not want peace" and have rejected government calls for dialogue.
"They seek chaos. They want to eject the president," he charged.
Ecuador's parliament Monday evening voted 81 to 56 in favor of a resolution demanding the government conduct a "serious, clear and honest" dialogue with the protesters.
It proposed the convening of a "round table" of talks including the UN, Red Cross, universities and the powerful Catholic Church to find a solution to the stalemate.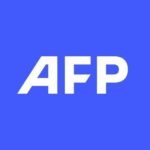 With 2,400 staff representing 100 different nationalities, AFP covers the world as a leading global news agency. AFP provides fast, comprehensive and verified coverage of the issues affecting our daily lives.
US home prices top $400,000 for first time, crimping May sales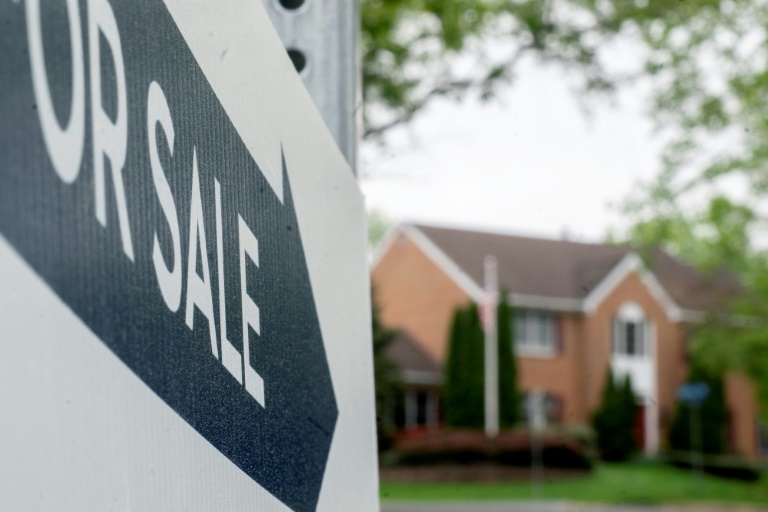 The median US home price broke above $400,000 for the first time, sending existing home sales in May falling for the fourth straight month, according to industry data released Tuesday.
Sales toppled 3.4 percent compared to April as the median sales price hit $407,600, a 14.8 percent surge compared to a year ago, the National Association of Realtors (NAR) reported.
The sales pace slowed to a seasonally adjusted annual rate of 5.41 million last month, which was 8.6 percent lower than May 2021, the report said.
"Home sales have essentially returned to the levels seen in 2019 — prior to the pandemic — after two years of gangbuster performance," said NAR Chief Economist Lawrence Yun.
"Further sales declines should be expected in the upcoming months given housing affordability challenges from the sharp rise in mortgage rates this year," he said.
Home loan rates jumped to 5.23 percent in May for a 30-year, fixed-rate mortgage, from 4.98 percent in April, according to Freddie Mac, as the Federal Reserve cranks up the benchmark borrowing rate to tamp down surging inflation.
The sales slowdown caused the inventory of homes on the market to jump 12.6 percent to a 2.6-month supply — just above the level of May 2021, according to the report.
Bargain borrowing rates had helped fuel the strong demand for home buying during the pandemic, driving prices ever higher as builders have struggled to keep up due to supply backlogs for lumber and other materials and a shortage of workers.
Now, "the market is adjusting, rapidly and painfully, to the surge in mortgage rates, which has pushed up the monthly payment on a median home by more than 50 percent since last August," said Ian Shepherdson of Pantheon Macroeconomics.
He said prices normally would not begin to fall until inventories grew to a seven-month supply, but "the speed of the dislocation in the market in recent months, thanks to the suddenness of the spike in rates, means that a period of falling prices is a good bet."
Sales fell throughout the United States, except in the Northeast, while prices rose nationwide.
All-cash buyers accounted for a quarter of sales in May, NAR said.
Yun noted trends in condominium sales may indicate that "the preference towards suburban living over city life that had been present over the past two years is fading with a return to pre-pandemic conditions."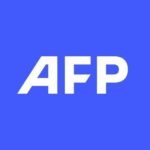 With 2,400 staff representing 100 different nationalities, AFP covers the world as a leading global news agency. AFP provides fast, comprehensive and verified coverage of the issues affecting our daily lives.
More strike calls cloud summer for European low-cost airlines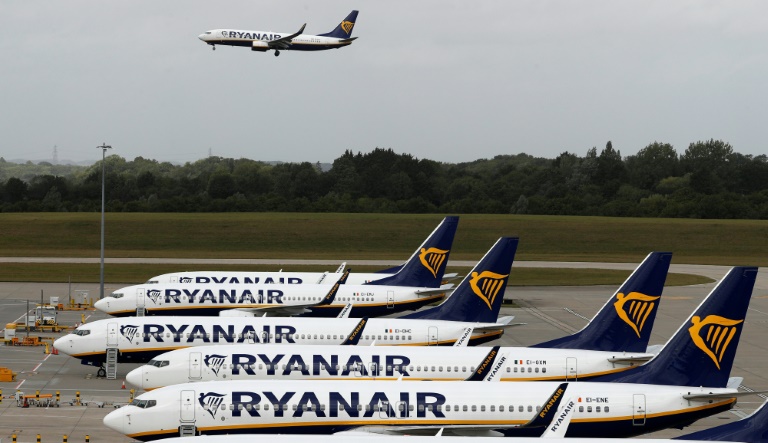 Europe's low-cost airlines face a summer of discontent as staff in Spain and France announced new strikes over labour conditions on Tuesday.
Trade unions representing Ryanair cabin crew in Belgium, France, Italy, Portugal and Spain have called for strikes this coming weekend, while easyJet's operations in Spain face a nine-day strike next month.
Damien Mourgues, a representative of the SNPNC trade union at Ryanair in France, said the airline doesn't respect rest time laws and is calling for a raise for cabin crew still paid at the minimum wage.
Cabin crew will go on strike on Saturday and Sunday.
A strike on the weekend of June 12-13 already prompted the cancellation of about 40 Ryanair flights in France, or about a quarter of the total.
Ryanair's low-cost rival easyJet also faces nine days of strikes on different days in July at the Barcelona, Malaga and Palma de Mallorca airports.
The union said Tuesday that Spanish easyJet cabin crew, with a base pay of 950 euros per month, have the lowest wages of the airline's European bases.
The strikes come as air travel has rebounded since Covid-19 restrictions have been lifted.
But many airlines, which laid off staff during the pandemic, are having trouble rehiring enough workers and have been forced to cancel flights, including easyJet, which has been particularly hard hit by employee shortages.
On Monday, the European Transport Workers' Federation called "on passengers not to blame the workers for the disasters in the airports, the cancelled flights, the long queues and longer time for check-ins, and lost luggage or delays caused by decades of corporate greed and a removal of decent jobs in the sector."
The Federation said it expects "the chaos the aviation sector is currently facing will only grow over the summer as workers are pushed to the brink."
– Aviation sector 'chaos' –
In Spain, trade unions have urged Ryanair cabin crews to strike from June 24 to July 2 to secure their "fundamental labour rights" and "decent work conditions for all staff".
Ryanair staff in Portugal plan to go on strike from Friday to Sunday to protest work conditions, as are employees in Belgium.
Ryanair boss Michael O'Leary has been dismissive of the strikes.
"We operate two and half thousand flights every day," he said earlier this month in Belgium.
"Most of those flights will continue to operate even if there is a strike in Spain by some Mickey Mouse union or if the Belgian cabin crew unions want to go on strike over here," he added in a media conference.
But Ryanair pilots in Belgium decided over the weekend to join cabin crew in a strike from Friday.
Meanwhile, staff at Brussels Airlines, a Lufthansa unit, have called a three-day strike from Thursday.
In Italy, a 24-hour strike is set to hit Ryanair operations on Saturday with pilots and cabin crew calling for the airline to respect the minimum wages set for the sector under a national agreement.  
Airports have also been plagued by staff shortages, which have caused long lines at check-in counters and security checks, provoking the ire of travellers.
On Monday, a strike by security agents caused the cancellation of all departures from Brussels' Zaventem airport.
Cleaning staff at Amsterdam's Schiphol airport temporarily stopped working on Monday after missing out on a bonus.
At Paris' Charles de Gaulle airport, one of Europe's largest, staff are set to strike from July 1.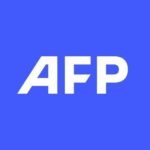 With 2,400 staff representing 100 different nationalities, AFP covers the world as a leading global news agency. AFP provides fast, comprehensive and verified coverage of the issues affecting our daily lives.
Kellogg pops as it plans spin-off of legacy cereal business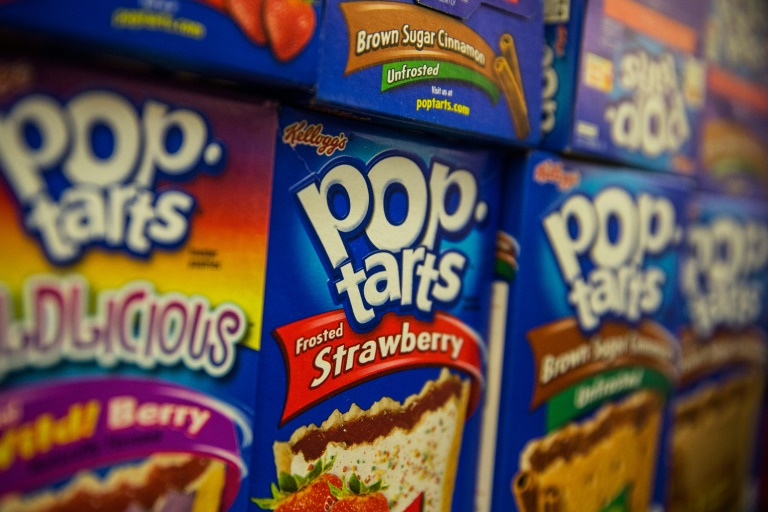 Iconic breakfast food brand Kellogg became the latest US corporate giant to announce a breakup, unveiling plans Tuesday to split into three companies in a move that lifted its share price.
The company — known for such ubiquitous brands as Corn Flakes and Pop-Tarts — will spin off its North American cereal business into a new company, while a second venture will house Kellogg's plant-based businesses.
The remaining corporation will be positioned as a higher-growth snacks business with exposure to emerging markets. This unit — which will also house the international cereal operation — accounted for roughly 80 percent of Kellogg's $14.1 billion in 2021 revenues.
"This will unlock and create opportunity for all three businesses," Kellogg Chief Executive Steve Cahillane said on a conference call with analysts.
The yet-to-be-named entities will initially be known as Global Snacking Co., North America Cereal Co., and Plant Co. The latter two will be created through tax-free spin-offs.
North American Cereal, covering the United States, Canada and the Caribbean, "will be solely dedicated to winning cereal and will not have to compete for resources with a fast-growing snack business," said Cahillane, who will lead the new snacks company. 
North American Cereal and Plant Co. would remain headquartered in Battle Creek, Michigan, while Global Snacking will have dual headquarters — in Battle Creek and Chicago.
Leadership for the other two ventures has not yet been announced.
Kellogg's announcement comes on the heels of earlier corporate break-ups including General Electric's November 2021 announcement of a split into three ventures, which was followed a few weeks later and by Johnson & Johnson saying it will break in two.
– Growth markets –
The company's origins date to 1894 when WK Kellogg created Corn Flakes breakfast cereal, launching the Kellogg company 12 years later in Battle Creek, Michigan. 
Subsequent products included Rice Krispies, released in 1928, and Frosted Flakes, which was unveiled in 1952 with the Tony the Tiger character on the box, which became famous for his "They're gr-r-reat!" tagline.
But the bulk of the company's revenues now come from global snacks, where about 50 percent of sales come from emerging markets and developed international markets.
Snack brands include Pringles, Pop-Tarts and Rice Krispies Treats, while the group also houses Eggo and other frozen breakfasts and products such as noodles in Africa, which Kellogg described as a "rapidly expanding business."
Kellogg is aiming to complete the split by late 2023, subject to approval by US regulators.
Kellogg will continue to report as one company throughout 2022, said Chief Financial Officer Amit Banati.
The company expects to produce the required three years of audited financial statements for each of the ventures in the second half 2023.
Cahillane said it will be "business as usual over the next 18 months" while the company moves through the process.
He said Plant Co., which will house the MorningStar Farms alternative meat products, could also be acquired by another company if such an option arises and is better than an initial public offering.
Shares rose 2.9 percent to $69.60 in morning trading.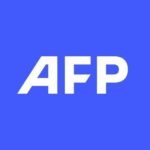 With 2,400 staff representing 100 different nationalities, AFP covers the world as a leading global news agency. AFP provides fast, comprehensive and verified coverage of the issues affecting our daily lives.