Ecuador to cut fuel prices that sparked protests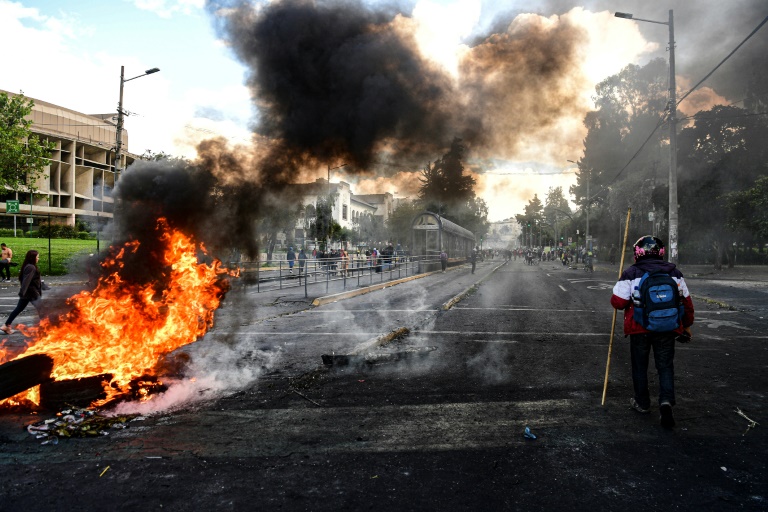 Ecuadoran President Guillermo Lasso announced Sunday that the country will cut fuel prices, which had sparked weeks of demonstrations, though not by as much as protesters have demanded.
"I have decided to reduce the price of gasoline by 10 cents per gallon and diesel also by 10 cents per gallon," he said in a broadcasted address.
The powerful Confederation of Indigenous Nationalities of Ecuador (Conaie), which since June 13 has been blocking roads and occupying oil wells in different parts of the country, had demanded a reduction in prices by an additional 30 cents and 35 cents, respectively.
Earlier on Sunday, the country's energy ministry warned that oil production had reached a "critical" level and could be halted entirely within 48 hours if the protests and roadblocks continued.
The protests, which are also against rising living costs, have crippled transportation in Ecuador, with roadblocks set up in 19 of the oil-rich country's 24 provinces.
"Oil production is at a critical level," the ministry said in a statement.
"If this situation continues, the country's oil production will be suspended in less than 48 hours as vandalism, the seizure of oil wells and road closures have prevented the transport of equipment and diesel needed to keep operations going."
"Today, the figures show a decrease of more than 50 percent" in production, which was at roughly 520,000 barrels per day before the protests, it said.
Ecuador's economy is highly dependent on oil revenues, with 65 percent of output exported in the first four months of 2022.
An estimated 14,000 protesters have taken part in the nationwide demonstrations, most of them in Quito.
Shortages are already being reported in the capital, where prices have soared.
Violence between police and demonstrators has reportedly left five dead, while about 500 people have been injured, according to various sources.
Earlier in the day, Production Minister Julio Jose Prado said that public-private economic losses from the protests totaled $500 million.
"Each additional day of downtime represents $40 to $50 million lost," he said on Sunday.
Overall losses since the protests began include 8.5 million liters of milk worth $13 million as well as $90 million in agricultural goods and livestock.
The tourism industry has seen cancellations rise to 80 percent, with losses amounting to at least $50 million.
Additionally, "in the flower farm sector, 12 days of shutdown resulted in $30 million in losses and damage to trucks and farms," Prado said.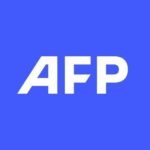 With 2,400 staff representing 100 different nationalities, AFP covers the world as a leading global news agency. AFP provides fast, comprehensive and verified coverage of the issues affecting our daily lives.
China launches second of three space station modules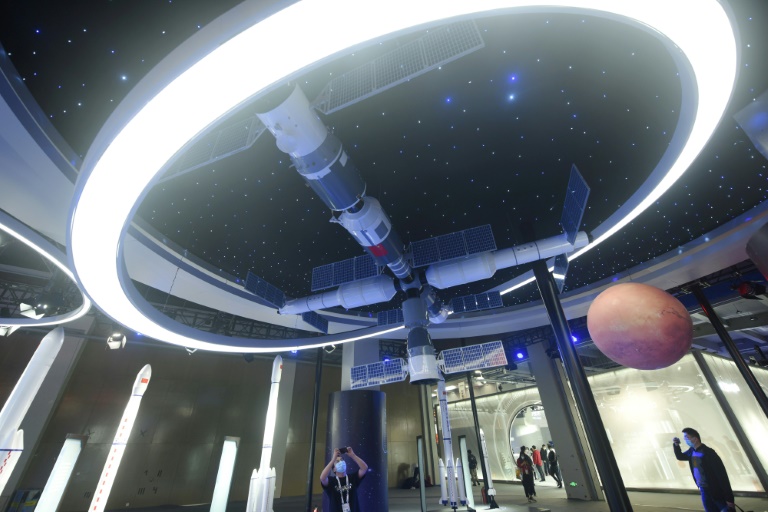 China on Sunday launched the second of three modules needed to complete its new space station, state media reported, the latest step in Beijing's ambitious space programme.
The uncrewed craft, named Wentian, was propelled by a Long March 5B rocket at 2:22 pm (0622 GMT) from the Wenchang launch centre on China's tropical island of Hainan.
A quarter of an hour later, an official from the China Manned Space Agency (CMSA) confirmed the "success" of the launch.
Hundreds of people gathered on nearby beaches to take photos of the launcher rising through the air in a plume of white smoke.
After around eight minutes of flight, "the Wentian lab module successfully separated from the rocket and entered its intended orbit, making the launch a complete success," the CMSA said.
Beijing launched the central module of its space station Tiangong — which means "heavenly palace" — in April 2021.
Almost 18 metres (60 feet) long and weighing 22 tons (48,500 pounds), the new module has three sleeping areas and space for scientific experiments.
It will dock with the existing module in space, a challenging operation that experts said will require several high-precision manipulations and the use of a robotic arm.
"This is the first time China has docked such large vehicles together, which is a delicate operation," said Jonathan McDowell, an astronomer at the Harvard-Smithsonian Center for Astrophysics.
He said until the next module arrives, the space station will have a "rather unusual L-shape" which will take a lot of power to keep stable.
"These are all technical challenges that the USSR pioneered with the Mir station in the late 1980s, but it's new to China," he told AFP.
"But it will result in a much more capable station with the space and power to carry out more scientific experiments."
Wentian will also serve as a backup platform to control the space station in the event of a failure.
The third and final module is scheduled to dock in October, and Tiangong — which should have a lifespan of at least 10 years — is expected to become fully operational by the end of the year.
– Fast-paced space plan –
Under Chinese President Xi Jinping, the country's plans for its heavily promoted "space dream" have been put into overdrive.
China has made large strides in catching up with the United States and Russia, where astronauts and cosmonauts have decades of experience in space exploration.
"The CSS (Chinese Space Station) will complete its construction… in one and half a year which will be the fastest in history for any modular space station," said Chen Lan, analyst for the site Go-Taikonauts.com, which specialises in China's space programme.
"In comparison, the constructions of Mir and the International Space Station took 10 and 12 years respectively."
China's space programme has already landed a rover on Mars and sent probes to the Moon.
In addition to a space station, Beijing is also planning to build a base on the Moon and send humans there by 2030.
China has been excluded from the International Space Station since 2011, when the United States banned NASA from engaging with the country.
While China does not plan to use its space station for global cooperation on the scale of the ISS, Beijing has said it is open to foreign collaboration.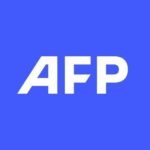 With 2,400 staff representing 100 different nationalities, AFP covers the world as a leading global news agency. AFP provides fast, comprehensive and verified coverage of the issues affecting our daily lives.
Google-parent Alphabet's profit slips as growth slows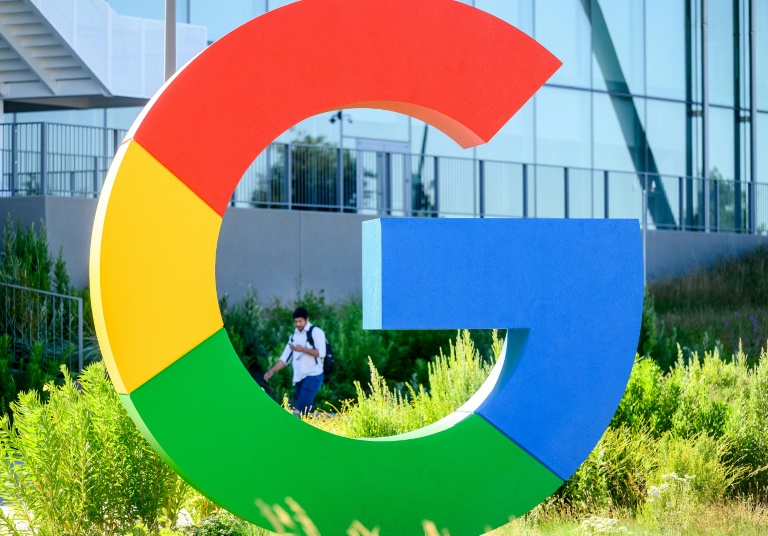 Google-parent Alphabet on Tuesday reported its profit in the recently ended quarter slipped to $16 billion as its long sizzling ad revenue growth cooled.
Big tech firms are grappling with multiple problems, from inflation to the war in Ukraine, and results for this quarter have not been great so far.
Alphabet's revenue in the period grew 13 percent to $69.7 billion, with its global search and cloud computing services bringing in most of the money — but this was under analysts' expectations.
"As we sharpen our focus, we'll continue to invest responsibly in deep computer science for the long-term," Alphabet chief executive Sundar Pichai said in the earnings release.
The internet giant's stock was up about 2.5 percent in after-hours trading, as the market appeared relieved by the results.
Alphabet profit was some $2.5 billion higher in the same quarter a year earlier, but the flow of online ad dollars that fuels the company's fortunes has slowed as inflation, war and other troubles vex the overall economy.
Google was also paying more to acquire online "traffic" from which it makes money, the earnings report showed.
Meanwhile, revenue from ads on video-sharing platform YouTube was up only slightly in the quarter. Google has looked to YouTube as a source of growth as people spend growing amounts of time looking at online videos.
"In the second quarter our performance was driven by Search and Cloud," Pichai said.
Earnings season has gotten off to a rough start with less than stellar news from both Netflix and Snapchat's parent firm, a decidedly different world than seen during the pandemic surge.
Netflix reported last week losing subscribers for the second quarter in a row as the streaming giant battles fierce competition and viewer belt tightening, but the company assured investors of better days ahead.
The loss of 970,000 paying customers in the most recent quarter was not as big as expected, and left Netflix with just shy of 221 million subscribers.
The company said in its earnings report that it had expected to gain a million paid subscribers in the current quarter.
At the same time, Snapchat's owner announced plans last week to "substantially" slow recruitment after bleak results wiped some 30 percent off the stock price of the tech firm, which is facing difficulties on several fronts.
Snap reported that its loss in the recently ended quarter nearly tripled to $422 million despite revenue increasing 13 percent under conditions "more challenging" than expected.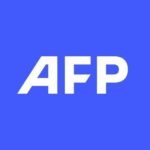 With 2,400 staff representing 100 different nationalities, AFP covers the world as a leading global news agency. AFP provides fast, comprehensive and verified coverage of the issues affecting our daily lives.
EasyJet hit by aviation disruption but slashes loss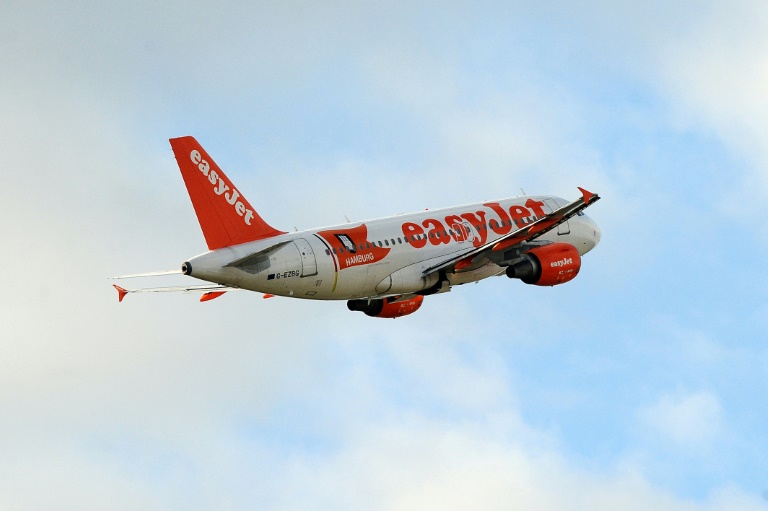 British airline EasyJet on Tuesday said it took a sizeable financial hit from sector-wide disruptions, notably staff shortages, but still slashed quarterly losses as demand recovers.
As airport staff shortages spark flight cancellations, EasyJet said in a statement that it booked a one-off charge totalling £133 million ($160 million).
That saw the airline post a pre-tax loss of £114 million in the group's third quarter, or the three months to the end of June.
However, that marked a major improvement from a loss of around £318 million for the same period of last year, as travel demand picked up from a Covid-induced downturn.
Third-quarter revenue increased more than eight-fold to £1.8 billion, while traffic rebounded close to pre-Covid levels.
EasyJet chief executive Johan Lundgren said the carrier was hit by "short-term disruption issues", but that it was experiencing "the return to flying at scale".
Traffic surged more than seven-fold to 22 million passengers in the quarter after the lifting of Covid travel curbs.
That was almost 90 percent of the group's 2019 capacity, before the pandemic ravaged the global aviation sector by grounding planes worldwide.
EasyJet said "the unprecedented ramp-up across the aviation industry, coupled with a tight labour market" had caused "widespread operational challenges culminating in higher levels of cancellations than normal".
Despite the disruption, EasyJet operated 95 percent of its planned schedule in the quarter.
Airlines and airports are struggling to recruit staff having sacked thousands of workers as the world entered Covid pandemic lockdowns.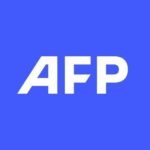 With 2,400 staff representing 100 different nationalities, AFP covers the world as a leading global news agency. AFP provides fast, comprehensive and verified coverage of the issues affecting our daily lives.