English-language students swerve UK post Brexit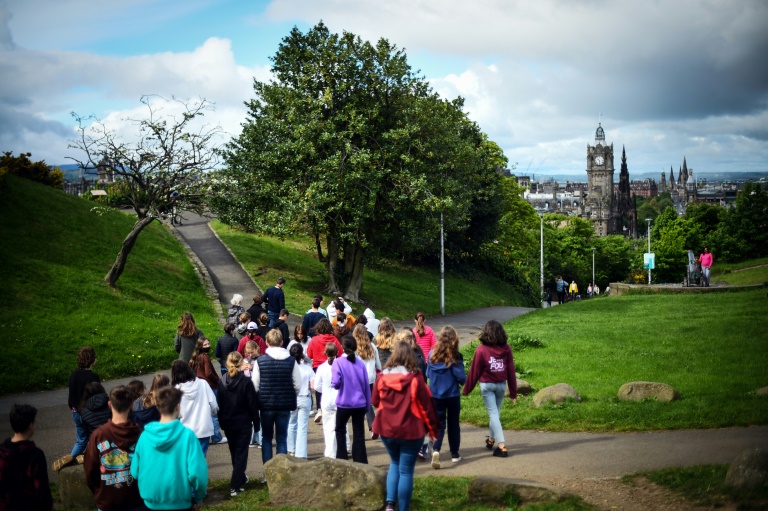 At the top of Calton Hill overlooking Edinburgh and the North Sea, a visiting English language student from France is in no doubt about the view: "Amazing!" he exclaims.
Covid has meant that the number of foreign students on such visits to the UK has fallen sharply.
But Britain's departure from the European Union is not helping the recovery, as post-Brexit administrative requirements have raised travel costs.
About 50 college students from France's Alsace region have taken advantage of the lifting of UK Covid restrictions. Others, however, have opted to learn English in EU nations such as Ireland or Malta — or simply sign up for language courses at home.
Teacher Sarah Lepioufle, accompanying her college's Edinburgh trip, said the changes introduced since Brexit — the extra paperwork involved — had made applying for courses an "obstacle course".
Non-EU students living in France are suddenly facing visa costs of £100 (118 euros, $126), whereas before Brexit they could travel on a collective travel document.
"I had to give up because I am Russian," said Elisabeth Shpak, left out of the Scotland trip because of the fees involved.
– Major financial losses –
The British Educational Travel Association, whose members help organise such visits, estimates that Brexit could cost the sector up to £3 billion annually. 
Having spoken to stakeholders in the sector, they felt voyages would be 60 to 70 percent down compared to before Brexit and the pandemic, said Steve Lowy at BETA.
Before Britain's EU exit, Britain welcomed "well over one million" such students per year, he said.
Now "there is a perception of us not being welcoming, and not open to people from Europe. And that is a harder thing to overcome".
While a BETA poll showed Britons favoured relaxing the post-Brexit travel rules, Lowy argued that overcoming the new negative perception was "potentially a long-term issue".
For those students who have managed to travel to Scotland, the experience is celebrated, especially coming out of Covid restrictions.
"There have been no trips, everything has been cancelled because of lockdowns," said 13-year-old Aaron Schaetzel.
– Collective travel –
The UK authorities say they can already offer students a so-called "collective passport".
But this document — the product of a 1961 European treaty — has not been signed by all current EU members.
As for the French travel sector, it is waiting on its own government's guidance regarding use of the collective passport for the first time.
The UK government, meanwhile, cites security risks for some students now needing individual visas, something Lowy finds hard to accept.
"Youth travel is low risk," he insisted.
"These students and their teachers are here for cultural and educational purposes, and that is only good for the UK — not just the initial revenue they bring but for the long-term impact." 
On Calton Hill, tour guide Marilyn Hunter passionately tells the French students about Scotland's landscape, its history and major exports whisky and salmon.
But Brexit seems to have spoiled the opportunity for some EU-based students to visit the UK.
The previous week, a group visiting from Germany had been forced to leave behind four students who had not obtained their visas in time.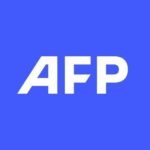 With 2,400 staff representing 100 different nationalities, AFP covers the world as a leading global news agency. AFP provides fast, comprehensive and verified coverage of the issues affecting our daily lives.
Hong Kong suspends 'not effective' Covid flight ban
Hong Kong's new government on Thursday suspended a longstanding flight route ban that penalised airlines for bringing in coronavirus cases and severely impeded travel into the city, saying it was "not very effective".
The financial hub has become increasingly isolated under harsh pandemic restrictions as it mirrors a lighter version of China's strict zero-Covid policy, with the once busy Hong Kong airport now a relative aviation graveyard. 
On Thursday, new city leader John Lee's government said the "circuit breaker" rule was being suspended to "achieve the most in fighting the pandemic with the minimum cost on the society".
"At the current stage, continued implementation of the 'circuit breaker' mechanism is not very effective in preventing imported cases," the government said. 
"Large number of passengers will have their itineraries disrupted due to the mechanism, and as the supply of seats on planes and quarantine hotel rooms fall short, the social costs generated will be remarkably high." 
Travelling to Hong Kong will still pose a challenge as the city holds on to its mandatory seven-day hotel quarantine for all arrivals. 
Rooms at the designated hotels are booked up for months in advance.
Previous city leader Carrie Lam introduced the rule last April which banned airlines bringing in more than a handful of infected passengers from flying the designated route for a fixed period. 
The penalty was reduced from two weeks to a shorter five-day suspension during its one-year imposition. 
It was heavily criticised by industry representatives who said Hong Kong was in danger of losing its position as a global aviation hub.
So far in 2022 there had been more than 100 flight route bans, even though the coronavirus had become endemic within Hong Kong after a mass outbreak at the start of the year. 
Reopening Hong Kong's border both with mainland China and the rest of the world was one of former top-cop John Lee's main campaign objectives before being selected to run the city by a small committee of Beijing loyalists in May. 
But it is unclear how his ad ministration can achieve both objectives at the same time. 
Lee told the city's legislature on Wednesday that Hong Kong was not ready to abandon its  zero-Covid policy. 
Hong Kong is currently facing an uptick of Covid-19 cases with numbers at their highest level since April.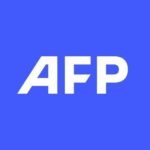 With 2,400 staff representing 100 different nationalities, AFP covers the world as a leading global news agency. AFP provides fast, comprehensive and verified coverage of the issues affecting our daily lives.
Russia's plastic surgery sector feels pinch from western sanctions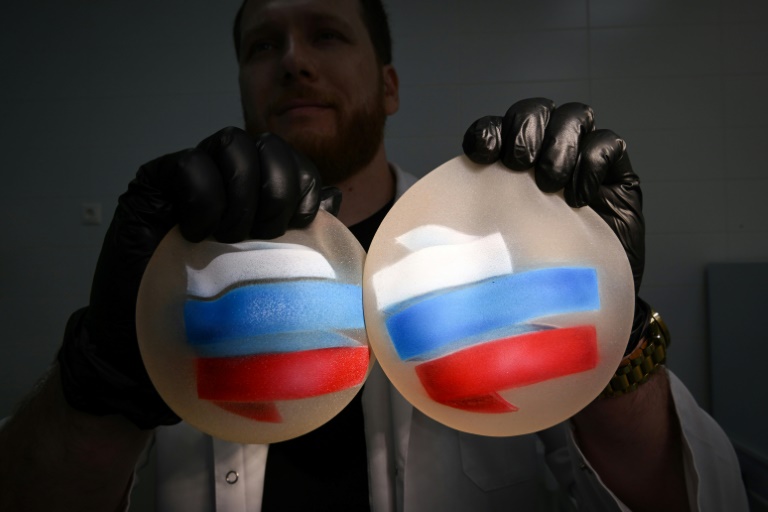 When it comes to looking good, Russian women are happy to splash out, even on a bit of nip-and-tuck plastic surgery.
But Western sanctions in the wake of Russia's military intervention in Ukraine mean that supplies of products such as botox and breast implants — largely imported from countries such as the United States and Germany — could become increasingly hard to get hold of. 
Anastasia Yermakova, 37, is worried: she had her last injection of botox (botulinum toxin) in February to reduce facial wrinkles.
"My beautician assures us that she still has stocks of botox," she told AFP.
"But I worry," she said, arguing that local botox replacements are of inferior quality. 
Russia ranks ninth globally in the number of aesthetic procedures carried out annually — 621,600 in 2020, according to the International Society of Aesthetic Plastic Surgery. 
And the Russian aesthetic medicines sector was worth $969 million in 2021, up two percent from the year before, according to the Russian consultancy Amiko.
Soon after President Vladimir Putin sent troops into Ukraine on February 24, US drugmaker AbbVie, which is behind the wrinkle treatment Botox, withdrew from the flourishing Russian market over what it called "tragic events" in Ukraine. 
As a result, Botox stocks are "melting", Yuliya Frangulova, co-founder of the National Association of Aesthetic Medicine Clinics, told AFP.
Frangulova said it is "causing concern of clinic managers accustomed to using this reference product".
– 'Say goodbye to fillers' –
"In March, we saw a panic among patients, doctors and suppliers," said Oksana Vlasova, director of development at the Grandmed beauty clinic in Russia's second city Saint Petersburg. 
"The demand exploded, the stocks of botox were emptying."
In April and May, there were no botox imports at all, said Nikolay Bespalov of RNC Pharma which analyses the Russian pharmaceutical market. 
He hopes supplies could resume "towards the end of the summer."
Russians are also running out of some Western-made face fillers, in particular injections of hyaluronic acid to plump up lips — a very popular procedure in the country. 
"We are also forced to say goodbye" to fillers from AbbVie, Vlasova said, hoping that European producers can fill in the gap.
It is also getting harder to get breast implants — due to a lack of Russian producers. 
All breast implants in Russia are imported, with 60 percent coming from the United States and 13 percent from Germany, according to industry estimates.
The sanctions do not target the supply of implants, but the disrupted logistics and other factors affected both breast reconstruction and aesthetic operations.
In March, prices of implants rose threefold, before stabilising at a level 20 percent higher than before the start of Moscow's military intervention in Ukraine, plastic surgeon Evgeny Dobreikin told AFP.
– Patriotic breasts –
Alexander Saversky, president of the League of Patient Advocates, fears that cheap but potentially dangerous products could soon start arriving in clinics, recalling the scandal of the French firm PIP's poor quality breast implants. 
Saversky predicted that the problems will soon apply to the rest of the health industry. 
"In a few months, the shortages of medical equipment in Russia, 80 percent of which is imported from abroad, will be critical," he said.
Soaring inflation and uncertain future also create problems for beauty professionals, as Russians have begun to tighten their belts.
In Saint Petersburg, Vlasova has already seen a drop in her clientele.
"The population's income has gone down," she said.
"People are reducing their expenses." 
But in the midst of dark times, plastic surgeon Dobreikin sees an opportunity.
He wants to win new clients with patriotic themes. 
In late May, he floated the idea of "RosGrud" (Russian Breasts) implants, which instead of being translucent are in the colours of the Russian flag or military fatigues. 
One of his clients, Nastella Sokolova, a 28-year-old designer, is enthusiastic. 
"It's my way of defending my homeland," she said.
The surgeon is now looking to find a supplier abroad who is willing to create such implants for him.
Dobreikin warns wits against mocking his project, alluding to harsh penalties introduced in the country for anyone criticising the army. 
"Perhaps those who are against our patriotic implants are also against our country?"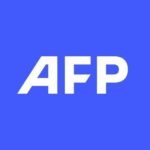 With 2,400 staff representing 100 different nationalities, AFP covers the world as a leading global news agency. AFP provides fast, comprehensive and verified coverage of the issues affecting our daily lives.
Sri Lanka hikes interest rates, warns trouble ahead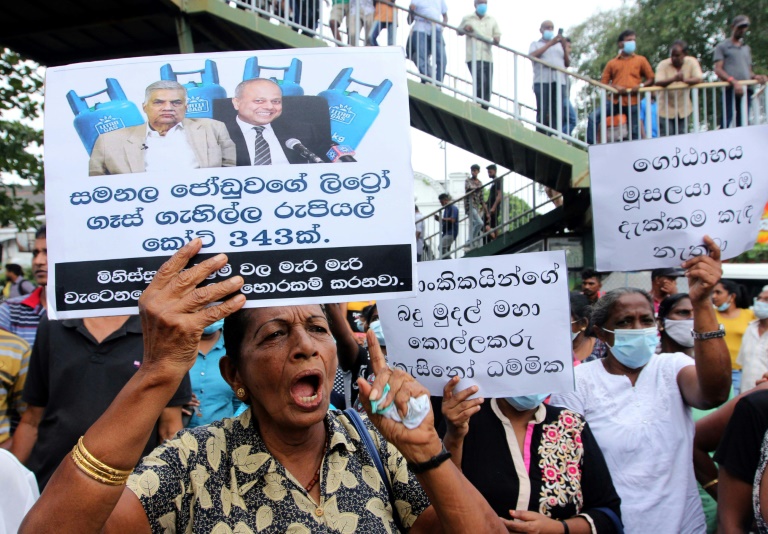 Cash-strapped Sri Lanka raised interest rates one percentage point Friday, the second sharp hike in three months, as the central bank warned of 80 percent inflation and a painful recession.
The Central Bank of Sri Lanka ramped up its benchmark deposit and lending rates to 14.5 percent and 15.5 percent respectively, after data showed inflation soared to a record 54.6 percent last month.
Officials said the hike was aimed at containing runaway prices, which were forecast to rise 80 percent by year's end, and reduce any build-up of demand pressures in the shattered economy.
Acute shortages of food and fuel, alongside lengthy electricity blackouts, have led to months of widespread anti-government demonstrations calling for President Gotabaya Rajapaksa's resignation.
The central bank said the economy could go into a recession this year, having grown 3.7 percent last year and contracted 3.6 percent in 2020.
Prime Minister Ranil Wickremesinghe told parliament the economy could shrink as much as 7.0 percent.
The bank said economic activity in the second quarter of this year had been severely affected by electricity and fuel shortages, while all non-essential offices and schools have been told to shut in a bid to reduce commuting and save scarce energy.
The country is officially out of petrol and diesel, while fresh supplies are at least two weeks away.
The government defaulted on its $51 billion foreign debt in April and is negotiating a possible bailout with the International Monetary Fund.
"Significant progress has been made with respect to negotiations with the IMF towards reaching a staff-level agreement on the Extended Fund Facility (EFF) arrangement in the near term," the central bank said.
It added that negotiations were also underway with several bilateral and multilateral partners to secure bridging financing.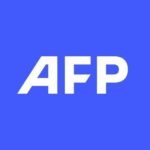 With 2,400 staff representing 100 different nationalities, AFP covers the world as a leading global news agency. AFP provides fast, comprehensive and verified coverage of the issues affecting our daily lives.