EU agrees single charger standard, in blow to Apple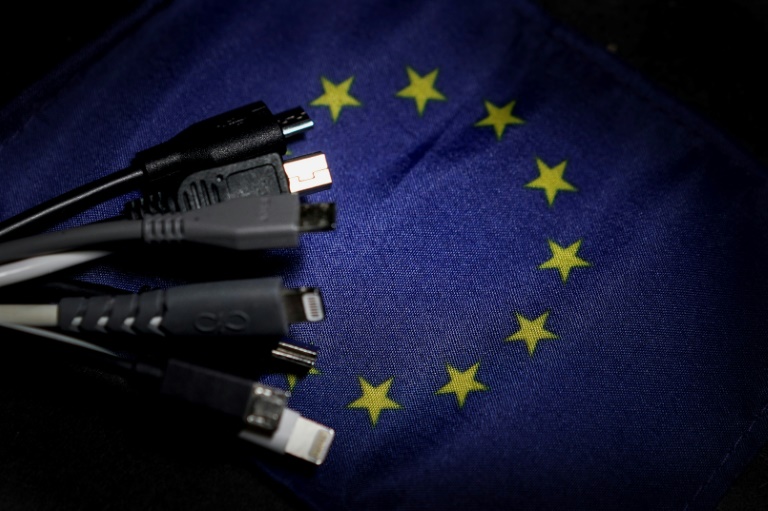 European officials on Tuesday agreed the text of a proposed EU law imposing a standard charger for smartphones, tablets and laptops sold in the bloc, in a blow to Apple.
EU member states and MEPs believe a standard cable for all devices will cut back on electronic waste, but iPhone juggernaut Apple argues a one-size-fits-all charger would slow innovation and create more pollution.
For most portable devices the requirement for charging via a USB Type-C port will come into effect from late 2024, negotiators said, while laptops will be given more time.
The USB-C rule will also stretch to digital cameras, headphones, headsets, portable speakers and E-readers, they said.
Lawmakers agreed on the common charger based on a proposal that was made by the EU executive — the European Commission — in September, but came more than a decade after the European Parliament first pushed for it.
The decision will be formally ratified by European Parliament and among EU member states later this year before entering into effect.
"We have been able to do it in nine months, that means that we can … move fast when there is a political will," the EU internal market commissioner Thierry Breton said.
"We are able to say to the lobbies, 'sorry, but here it is Europe and we're working for our people'," he said.
The 27-nation union is home to 450 million people, some of the world's richest consumers, and the imposition of the USB-C as standard could affect the entire global market.
"This is a rule which will apply to everyone," said MEP Alex Agius Saliba, who led the negotiations for the European Parliament.
"If Apple … or anyone wants to market their product, sell their products within our internal market, they have to abide by our rules and their device has to be USB-C," he said. 
The rules will also give shoppers the option to opt out of receiving a new charging cable when purchasing an electronic device.
– 'Planning ahead' –
And in order to prepare for the future, the law has provisions to set a standard on wireless charging.
This was "not to end up … legislating for a technology which is basically dying out, so we are also planning ahead," Saliba said.
Apple, which already uses USB-C connectors on some of its iPads and laptop computers, has insisted any legislation to force a universal charger for all mobiles in the European Union is unwarranted.
"The proposal is vastly disproportionate to any perceived problem," the company said in its response to the commission when the law was being drafted.
Imposing a charger standard, it argued, would stifle innovation and "reduce European consumer choice by removing more affordable older models from the market".
Consumers currently have to decide between phones served by three main chargers: "Lightning" for Apple handsets, the micro-USB widely used on most other mobile phones and the newer USB-C that is increasingly coming into use.
That range is already greatly simplified from 2009, when dozens of different types of chargers were bundled with mobile phones, creating piles of electronic garbage when users changed brands.
In making its proposal last year, the EU said the current situation remained wasteful and that European consumers spent approximately 2.4 billion euros ($2.8 billion) annually on standalone chargers they bought separately.
The European Commission had long defended a voluntary agreement it made with the device industry that was set in place in 2009 and saw a big reduction in cables, but Apple refused to abide by it.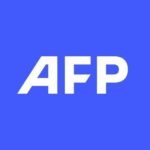 With 2,400 staff representing 100 different nationalities, AFP covers the world as a leading global news agency. AFP provides fast, comprehensive and verified coverage of the issues affecting our daily lives.
European stock market plans tech-only index
Europe's biggest stock exchange on Tuesday set out its plan for an index focused on tech firms to boost a sector that has long lagged behind US competitors.
Euronext announced 108 firms will be part of its Euronext Tech Leaders "segment", an initiative that has drawn comparisons to the Nasdaq in New York, an exchange housing many top tech companies.
The European tech index, set to be launched in July, includes Finnish telecom giant Nokia, French software developer Ubisoft and the Netherlands-based food delivery firm Just Eat Takeway.com.
The 108 firms have a total market capitalisation of 258 billion euros ($276 billion) and include 41 French companies.
By comparison, Google parent Alphabet, the biggest firm on the Nasdaq, has a market capitalisation of more than $1.5 trillion.
The pan-European exchange said its ambition was "to strengthen the European tech sector and be a catalyst for the next generation of tech leaders".
As well as listing firms on its new index, the exchange said it would offer a "suite" of other services to tech companies including help with initial public offerings.
"In Europe and particularly in France, we need a platform that is able to offer initial investors… and growing companies a capacity to raise equity capital," Euronext boss Stephane Boujnah told a press conference.
Boujnah dismissed the comparison with the Nasdaq, telling reporters his exchange was aiming for a completely different approach.
The desire to forge a tech sector to compete with Silicon Valley has long consumed European leaders, with French President Emmanuel Macron at the forefront. 
He has invested heavily in initiatives like incubator hubs designed to foster start-ups.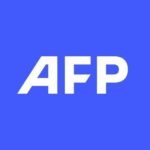 With 2,400 staff representing 100 different nationalities, AFP covers the world as a leading global news agency. AFP provides fast, comprehensive and verified coverage of the issues affecting our daily lives.
English-language students swerve UK post Brexit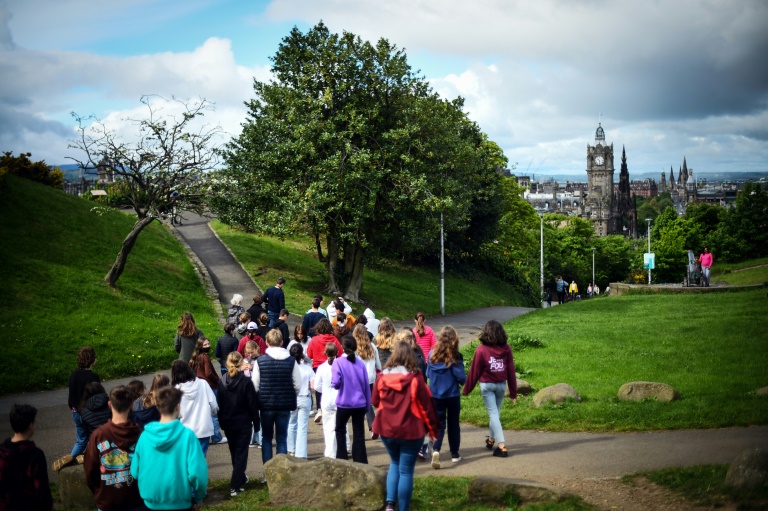 At the top of Calton Hill overlooking Edinburgh and the North Sea, a visiting English language student from France is in no doubt about the view: "Amazing!" he exclaims.
Covid has meant that the number of foreign students on such visits to the UK has fallen sharply.
But Britain's departure from the European Union is not helping the recovery, as post-Brexit administrative requirements have raised travel costs.
About 50 college students from France's Alsace region have taken advantage of the lifting of UK Covid restrictions. Others, however, have opted to learn English in EU nations such as Ireland or Malta — or simply sign up for language courses at home.
Teacher Sarah Lepioufle, accompanying her college's Edinburgh trip, said the changes introduced since Brexit — the extra paperwork involved — had made applying for courses an "obstacle course".
Non-EU students living in France are suddenly facing visa costs of £100 (118 euros, $126), whereas before Brexit they could travel on a collective travel document.
"I had to give up because I am Russian," said Elisabeth Shpak, left out of the Scotland trip because of the fees involved.
– Major financial losses –
The British Educational Travel Association, whose members help organise such visits, estimates that Brexit could cost the sector up to £3 billion annually. 
Having spoken to stakeholders in the sector, they felt voyages would be 60 to 70 percent down compared to before Brexit and the pandemic, said Steve Lowy at BETA.
Before Britain's EU exit, Britain welcomed "well over one million" such students per year, he said.
Now "there is a perception of us not being welcoming, and not open to people from Europe. And that is a harder thing to overcome".
While a BETA poll showed Britons favoured relaxing the post-Brexit travel rules, Lowy argued that overcoming the new negative perception was "potentially a long-term issue".
For those students who have managed to travel to Scotland, the experience is celebrated, especially coming out of Covid restrictions.
"There have been no trips, everything has been cancelled because of lockdowns," said 13-year-old Aaron Schaetzel.
– Collective travel –
The UK authorities say they can already offer students a so-called "collective passport".
But this document — the product of a 1961 European treaty — has not been signed by all current EU members.
As for the French travel sector, it is waiting on its own government's guidance regarding use of the collective passport for the first time.
The UK government, meanwhile, cites security risks for some students now needing individual visas, something Lowy finds hard to accept.
"Youth travel is low risk," he insisted.
"These students and their teachers are here for cultural and educational purposes, and that is only good for the UK — not just the initial revenue they bring but for the long-term impact." 
On Calton Hill, tour guide Marilyn Hunter passionately tells the French students about Scotland's landscape, its history and major exports whisky and salmon.
But Brexit seems to have spoiled the opportunity for some EU-based students to visit the UK.
The previous week, a group visiting from Germany had been forced to leave behind four students who had not obtained their visas in time.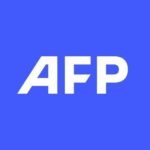 With 2,400 staff representing 100 different nationalities, AFP covers the world as a leading global news agency. AFP provides fast, comprehensive and verified coverage of the issues affecting our daily lives.
Australian KFC patrons clucking mad over lettuce-cabbage switch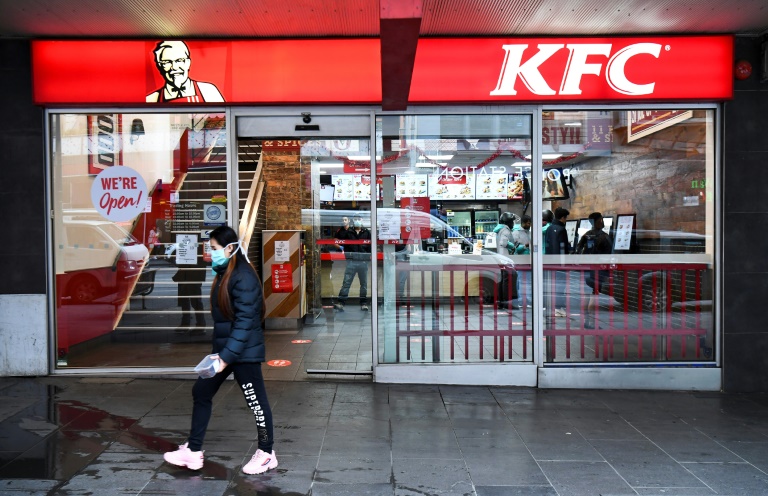 Fried chicken chain KFC said Tuesday that high lettuce prices in Australia have forced it to switch to a cabbage mix in burgers and other products, prompting customers to complain the result is less than "finger lickin' good".
The local price of the verdant leaf has soared by as much as 300 percent in recent months, forcing the fast-food chain to tweak the Colonel's recipe in some stores.
"We're currently experiencing a lettuce shortage. So, we're using a lettuce and cabbage blend on all products containing lettuce until further notice," the company told customers.
The company blamed widespread flooding in the country's east for the problem.
But supply chain expert Flavio Macau of Edith Cowan University said Russia's invasion of Ukraine was also a factor, pushing up diesel and fertiliser prices.
A single head of iceberg lettuce in Sydney or Melbourne that once sold for about $2 now goes for close to $8.
The company told customers: "If that's not your bag, simply click 'customise' on your chosen product and remove lettuce from the recipe :)"
The change was certainly not the "bag" of some social media users.
"The fact that you are replacing lettuce with cabbage makes me rethink my whole meal at KFC. There's 4 or 5 other things I would eat before cabbage Its such a weird choice," said one disgruntled tweeter.
"Feels like a sign of the apocalypse," said another.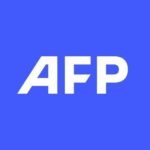 With 2,400 staff representing 100 different nationalities, AFP covers the world as a leading global news agency. AFP provides fast, comprehensive and verified coverage of the issues affecting our daily lives.