EU approves end of combustion engine sales by 2035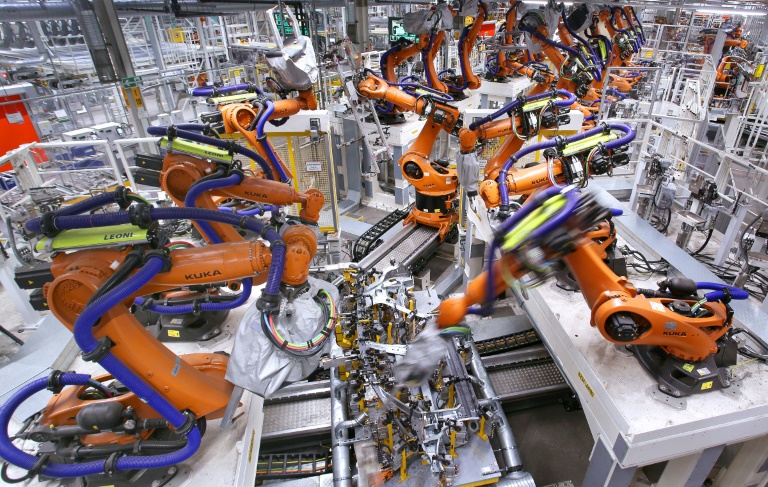 The European Union approved a plan to end the sale of vehicles with combustion engines by 2035 in Europe, the 27-member bloc announced early Wednesday, in a bid to reduce CO2 emissions to zero. 
The measure, first proposed in July 2021, will mean a de facto halt to sales of petrol and diesel cars as well as light commercial vehicles and a complete shift to electric engines in the European Union from 2035. 
The plan is intended to help achieve the continent's climate objectives, in particular, carbon neutrality by 2050.
At the request of countries including Germany and Italy, the EU-27 also agreed to consider a future green light for the use of alternative technologies such as synthetic fuels or plug-in hybrids.
While approval would be tied to achieving the complete elimination of greenhouse gas emissions, the technologies have been contested by environmental NGOs.
Environment ministers meeting in Luxembourg also approved a five-year extension of the exemption from CO2 obligations granted to so-called "niche" manufacturers, or those producing fewer than 10,000 vehicles per year, until the end of 2035. 
The clause, sometimes referred to as the "Ferrari amendment", will benefit luxury brands in particular.
These measures must now be negotiated with members of the European Parliament. 
"This is a big challenge for our automotive industry," acknowledged French Minister of Ecological Transition Agnes Pannier-Runacher, who chaired Tuesday night's meeting. 
But she said it was a "necessity" in the face of competition from China and the United States, which have bet heavily on electric vehicles seen as the future of the industry. 
These decisions will "allow a planned and accompanied transition", the minister said. 
– Openness to synthetic fuels –
Europe's automotive industry, which is already investing heavily in the move to electric vehicles, fears the social impact of a too-rapid transition. 
"The overwhelming majority of car manufacturers have chosen electric cars," said Frans Timmermans, the EU Commission Vice President in charge of the European Green Deal, at a press conference. 
He affirmed the EU body's willingness to be open-minded to other technologies — like synthetic fuels, which are also referred to as e-fuels. 
"We are technology neutral. What we want are zero-emission cars," he explained. 
"At the moment, e-fuels do not seem a realistic solution, but if manufacturers can prove otherwise in the future, we will be open." 
The technology of synthetic fuels, currently under study, consists of producing fuel from CO2 from industrial activities using low-carbon electricity, in a circular economy approach. 
Like the oil industry, the automotive sector has high hopes for these new fuels, which would extend the use of internal combustion engines now threatened by the emergence of completely electric vehicles. 
But environmental organisations object to the use of this technology in cars, as it is considered both expensive and energy-consuming.
The synthetic-fuelled engines also emit as much nitrogen oxide (NOx) as their fossil fuel equivalents, they say.
Cars are the main mode of transport for Europeans and account for just under 15 percent of total CO2 emissions in the EU. It is also one of the main gases responsible for global warming. 
In response to manufacturers' concerns about insufficient consumer demand for 100 percent electric cars, the Commission has recommended a major expansion of charging stations. 
"Along the main roads in Europe, there must be charging points every 60 kilometres (37 miles)," said European Commission President Ursula von der Leyen last year. 
Manufacturers regularly complain about the lack of such infrastructure, especially in southern and eastern European countries.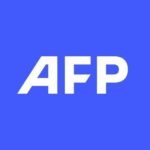 With 2,400 staff representing 100 different nationalities, AFP covers the world as a leading global news agency. AFP provides fast, comprehensive and verified coverage of the issues affecting our daily lives.
Homebuyers are leaving big cities for affordability—here's where they're going and how much they're saving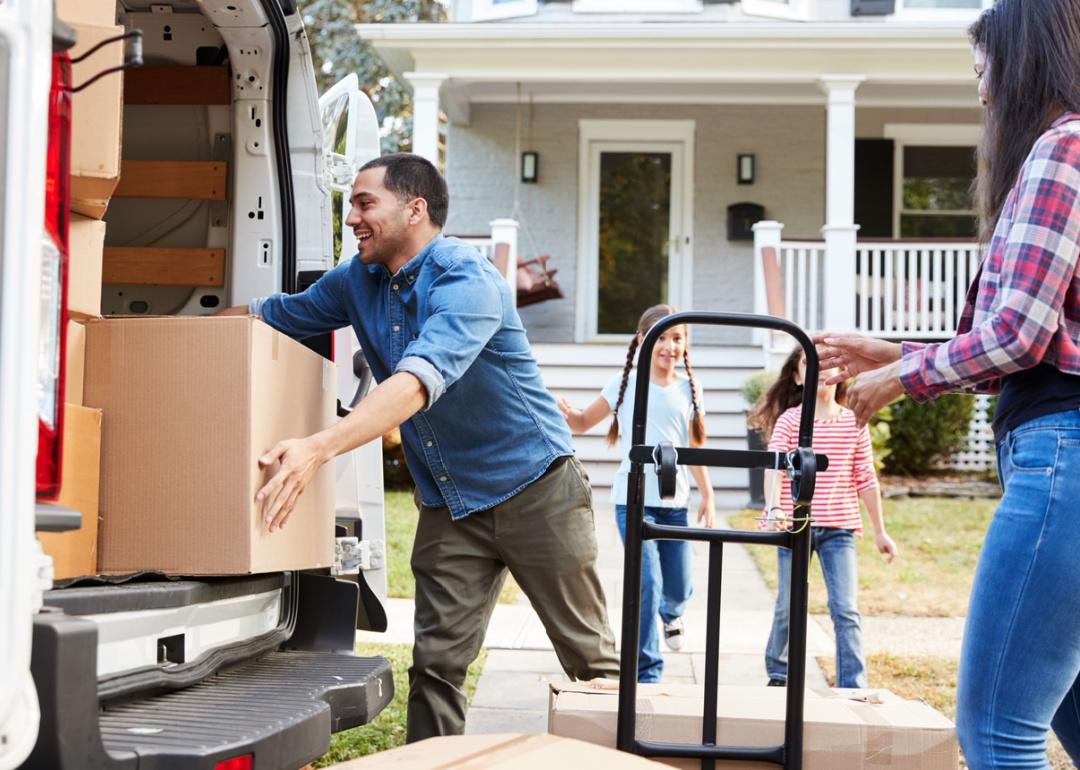 It's an age-old trend supercharged by the economic conditions of the COVID-19 pandemic: Homebuyers look to the suburbs for a home with enough space that also meets their budget.
American Home Shield looked at data from Freddie Mac to see which major metropolitan areas are experiencing an outflow of homebuyers, as well as where they are going and how much they could save on monthly mortgage payments. Metropolitan areas include the main city as well as its surrounding towns and suburbs.
Monthly mortgage payments were calculated using the median home price for that metro based on Freddie Mac loan applications over the past year. It assumes a 15% down payment and a 6% interest rate on a 30-year fixed-rate mortgage. It does not include the costs of property tax and insurance.
The analysis reveals that those able to purchase a home in the past year are fanning out from urban centers. Many affordable places people are moving to are in the same state but farther away from the city center. In many cases, homebuyers are moving to suburban areas and, in some cases, the exurbs beyond them.
And by doing so, they're potentially saving a considerable amount of money.
Based on the weighted average of median home prices, the typical mortgage payment is about $3,000 in the top 20 urban metro areas. People who move from these places to more affordable alternatives save about $600 on average.
Big cities lost their appeal over the last five or so years, and the invisible threat that was the pandemic gave homebuyers only more reasons to seek out less dense spaces. Now that home prices are roughly 43.3% higher on average than in 2019, the price differential in these areas continues to appeal to buyers looking to stretch out their dollars.
Continue reading to see where homebuyers in the top 20 metros are heading.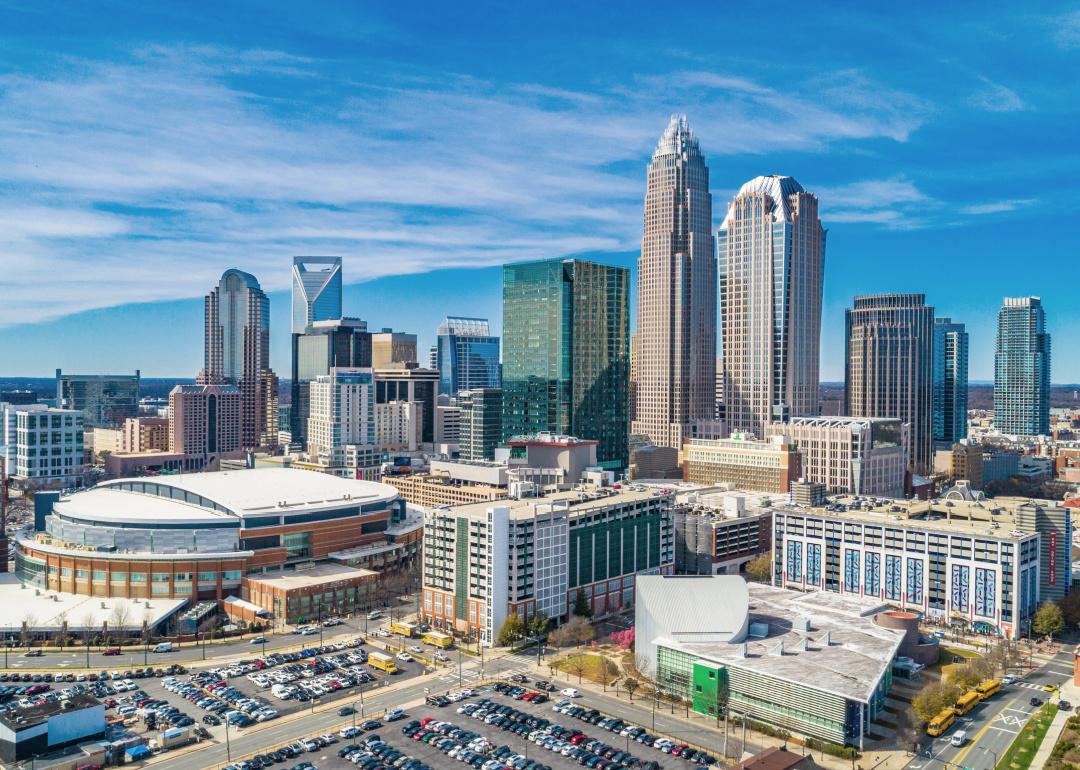 Kevin Ruck // Shutterstock
#20. Charlotte, North Carolina
– Estimated mortgage payment: $2,100
– Top affordable destination: Hickory, North Carolina ($1,300 estimated mortgage payment)
– Monthly savings: $800
Charlotte is the most populous city in North Carolina and is quickly becoming unaffordable for many of its residents. To the northwest, in the foothills of the Blue Ridge Mountains, Hickory offers a walkable historic downtown and a similar Southern setting to Charlotte.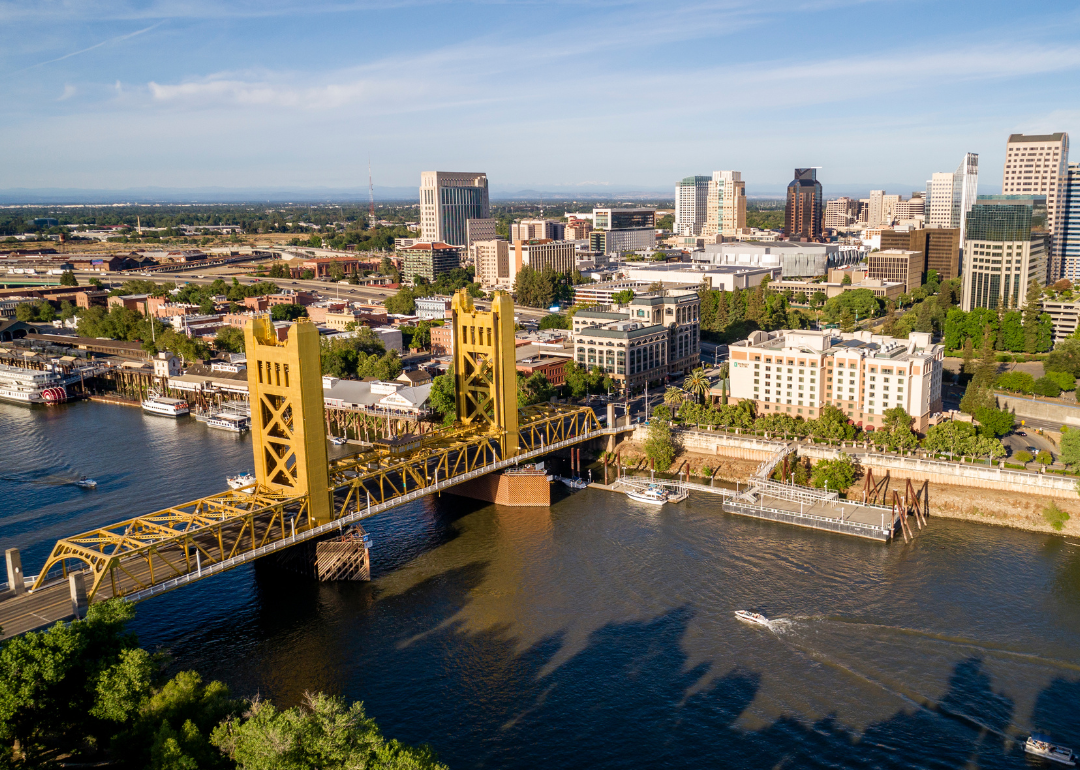 Canva
#19. Sacramento, California
– Estimated mortgage payment: $3,000
– Top affordable destination: Yuba City, California ($2,400 estimated mortgage payment)
– Monthly savings: $600
Many Sacramento homebuyers have their eyes set on suburban Yuba City as they look to trade high costs of living for a city where most residents can afford to own their homes. Sacramento politicians are facing pushback as they attempt to add homeless shelters.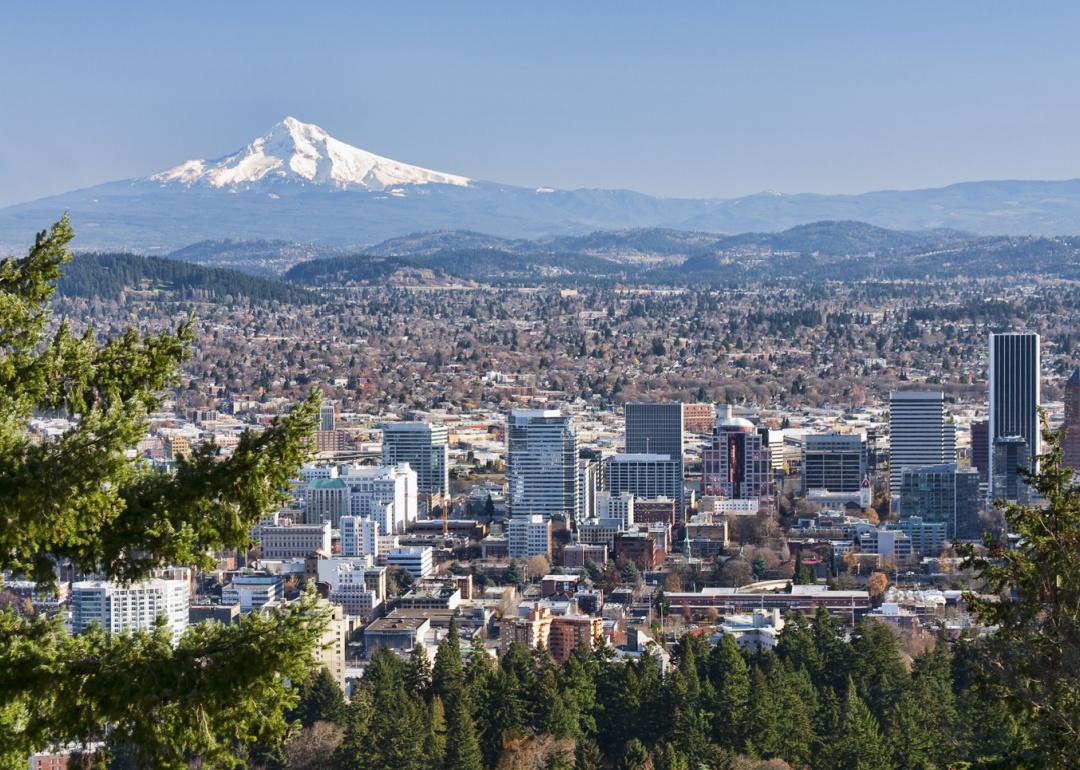 Josemaria Toscano // Shutterstock
#18. Portland, Oregon
– Estimated mortgage payment: $2,700
– Top affordable destination: Salem, Oregon ($2,300 estimated mortgage payment)
– Monthly savings: $400
Oregon is becoming pricier than ever. A new report from United Ways of the Pacific Northwest and United for ALICE found that almost half of the households in the state don't make enough money to cover basic bills. For Portland residents looking to buy a home, Salem may intrigue them due to its relatively average cost of living compared with the rest of the U.S., according to U.S. News & World Report.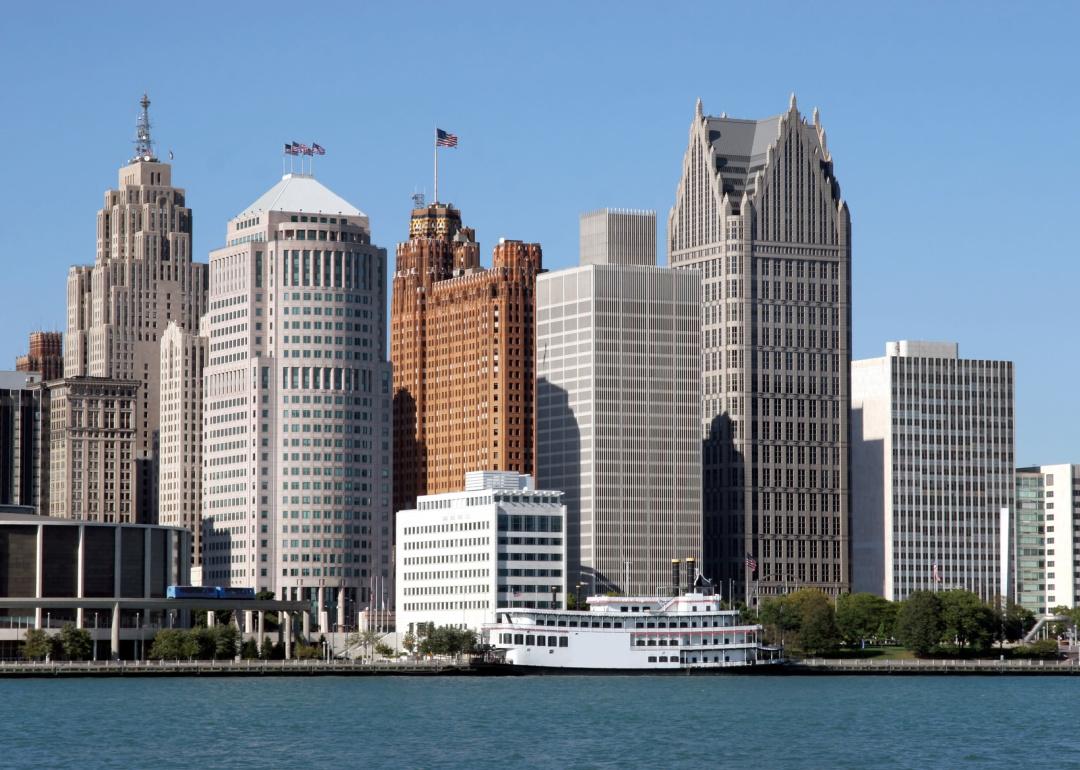 Vladimir Mucibabic // Shutterstock
#17. Detroit
– Estimated mortgage payment: $1,500
– Top affordable destination: Flint, Michigan ($1,000 estimated mortgage payment)
– Monthly savings: $500
Detroit, home of the U.S. automobile industry, has not historically had a high cost of living compared with other parts of the country. However, record inflation has not spared any part of the U.S., nor any individual income demographic, and it is giving households reason to eye homes for purchase in Flint.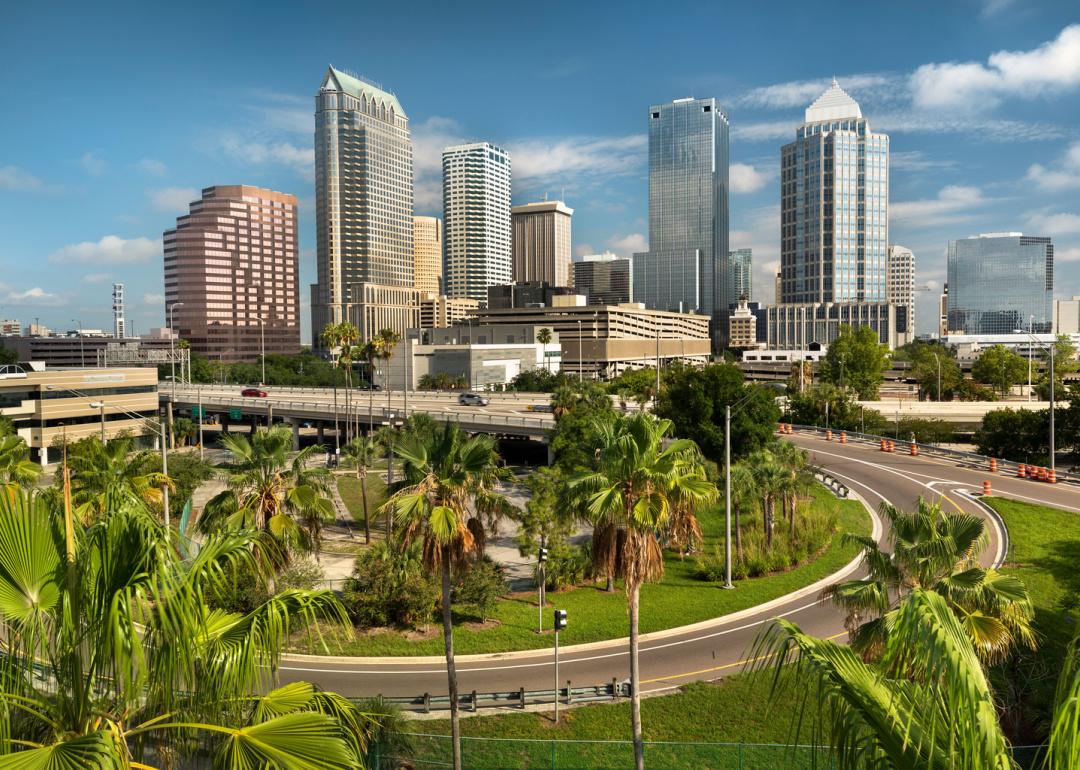 AevanStock // Shutterstock
#16. Tampa, Florida
– Estimated mortgage payment: $2,000
– Top affordable destination: Lakeland, Florida ($1,700 estimated mortgage payment)
– Monthly savings: $300
The Tampa metro has been a frequent target of hurricanes that make their way across the Gulf of Mexico, including Hurricane Ian, which ripped apart Fort Myers Beach to the south. Lakeland is roughly 30 miles inland and east of Tampa and may offer homeowners more protection from bad weather.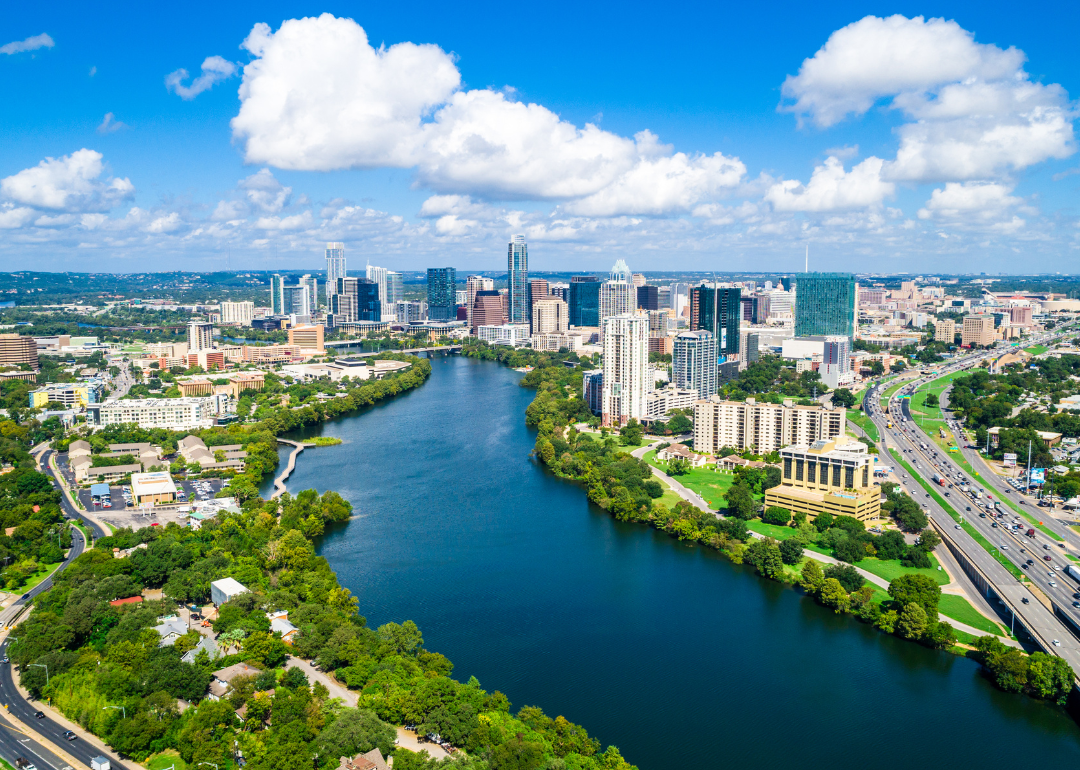 Canva
#15. Austin, Texas
– Estimated mortgage payment: $2,600
– Top affordable destination: San Antonio, Texas ($1,700 estimated mortgage payment)
– Monthly savings: $900
Austin, the San Francisco of the South, is going through growing pains as housing stock falls short of demand and prices have skyrocketed to unaffordable levels. San Antonio offers an appealing alternative for homebuyers who love the hill country and its lakes and rivers, and the city is only 1.5 hours away from the state capital.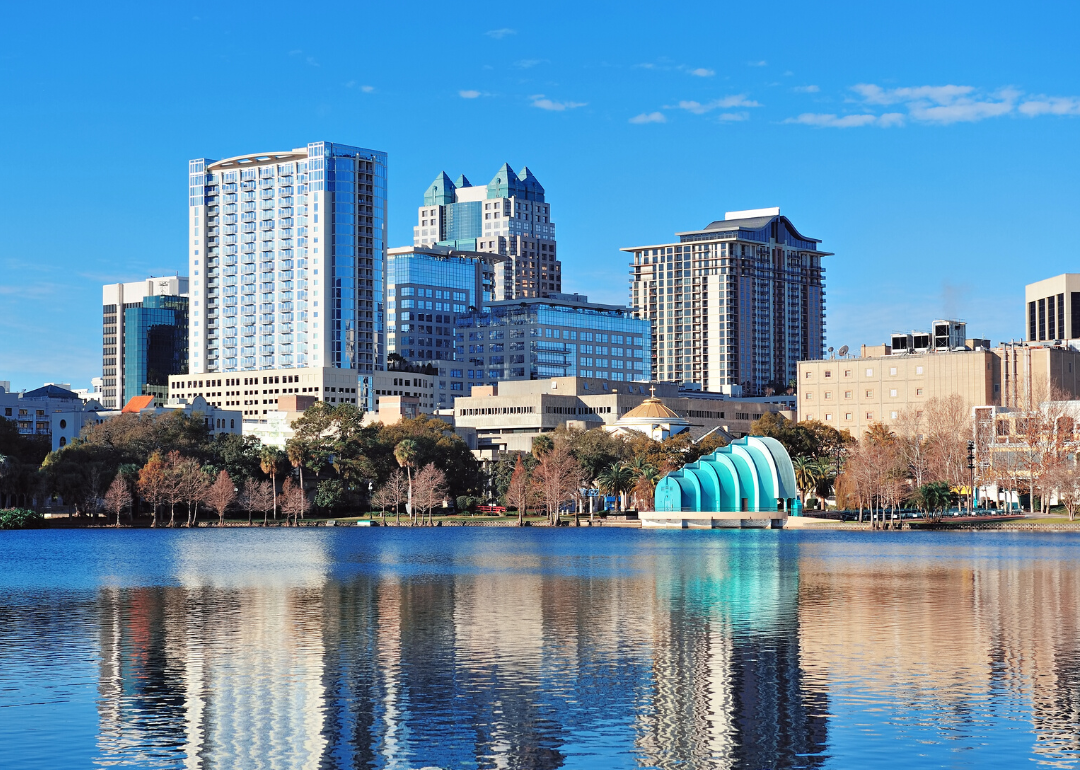 Canva
#14. Orlando, Florida
– Estimated mortgage payment: $2,100
– Top affordable destination: Lakeland, Florida ($1,700 estimated mortgage payment)
– Monthly savings: $400
Lakeland is a hot spot for Florida homebuyers looking for affordable alternatives to the big metros, pulling buyers from both Orlando and Tampa. Lakeland is near a number of attractions like Disney World and the beaches along the Gulf Coast.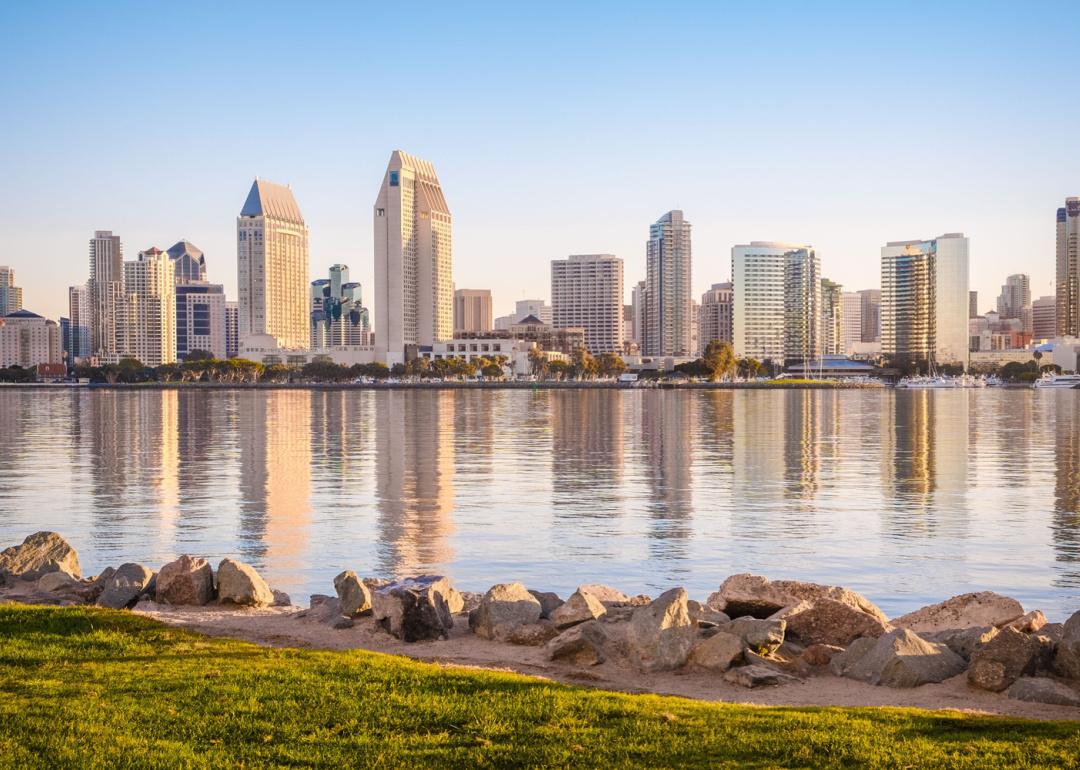 Dancestrokes // Shutterstock
#13. San Diego
– Estimated mortgage payment: $3,800
– Top affordable destination: Riverside, California ($2,900 estimated mortgage payment)
– Monthly savings: $900
The so-called Inland Empire, centered on San Bernardino and Riverside, has been luring millennials looking for affordable housing for at least the past decade—a trend that only intensified with the pandemic's effects on the cost of living in Los Angeles County.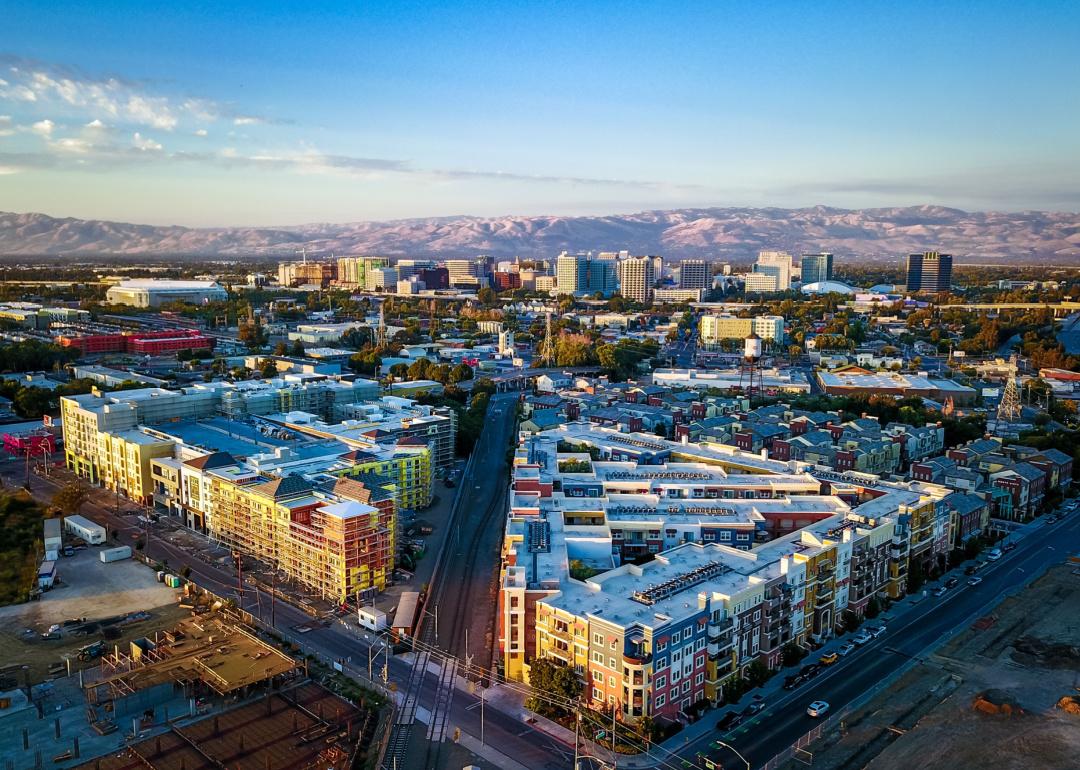 Uladzik Kryhin // Shutterstock
#12. San Jose, California
– Estimated mortgage payment: $4,700
– Top affordable destination: San Francisco, California ($4,200 estimated mortgage payment)
– Monthly savings: $500
California home prices may feel like a totally different ball game for much of the country, but high-earning San Jose homeowners are cashing in and moving into San Francisco, which is nearly equally as expensive. San Francisco has experienced slower housing growth than comparable cities—including Austin, Texas, and Seattle—over the past decade due to permitting fewer new builds, according to a San Francisco Chronicle analysis published in 2022.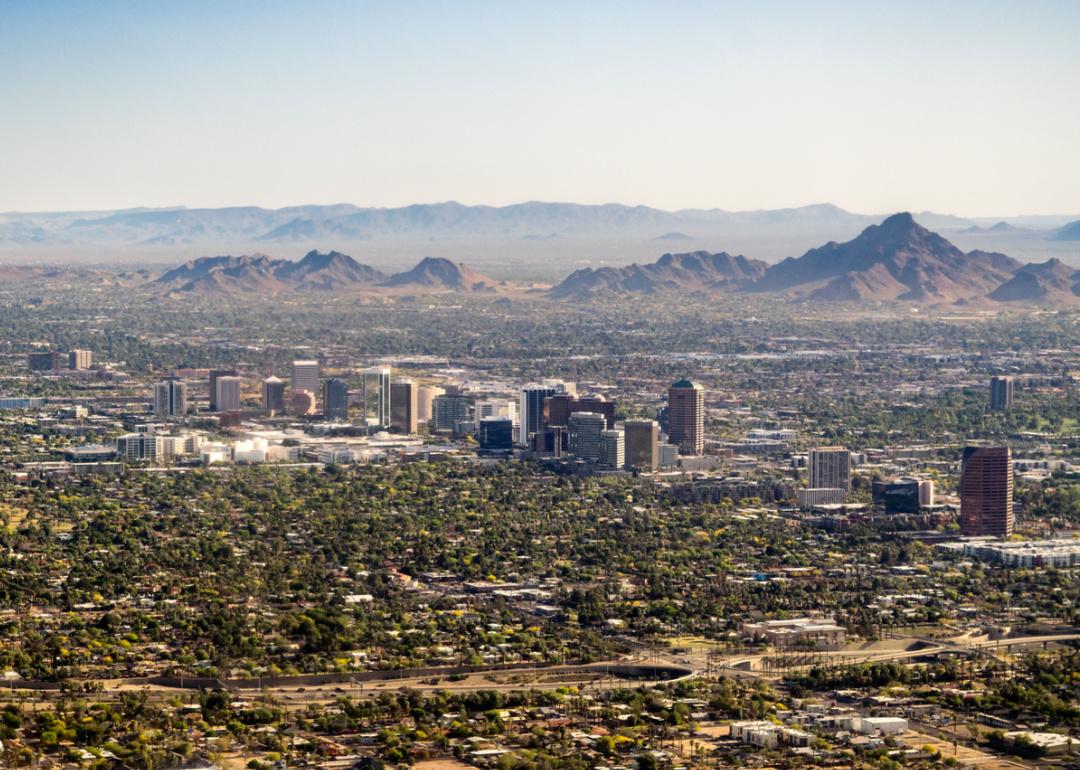 Nate Hovee // Shutterstock
#11. Phoenix
– Estimated mortgage payment: $2,400
– Top affordable destination: Prescott Valley, Arizona ($2,200 estimated mortgage payment)
– Monthly savings: $200
Phoenicians are trading their valley for more mountainous landscapes about 1.5 hours north. Prescott Valley has a proud Western ethos that sees more winter weather than Phoenix. Phoenix housing costs saw one of the largest jumps nationally in recent years, fueled partly by deep-pocketed investors who bought starter properties to make into rental units over the pandemic.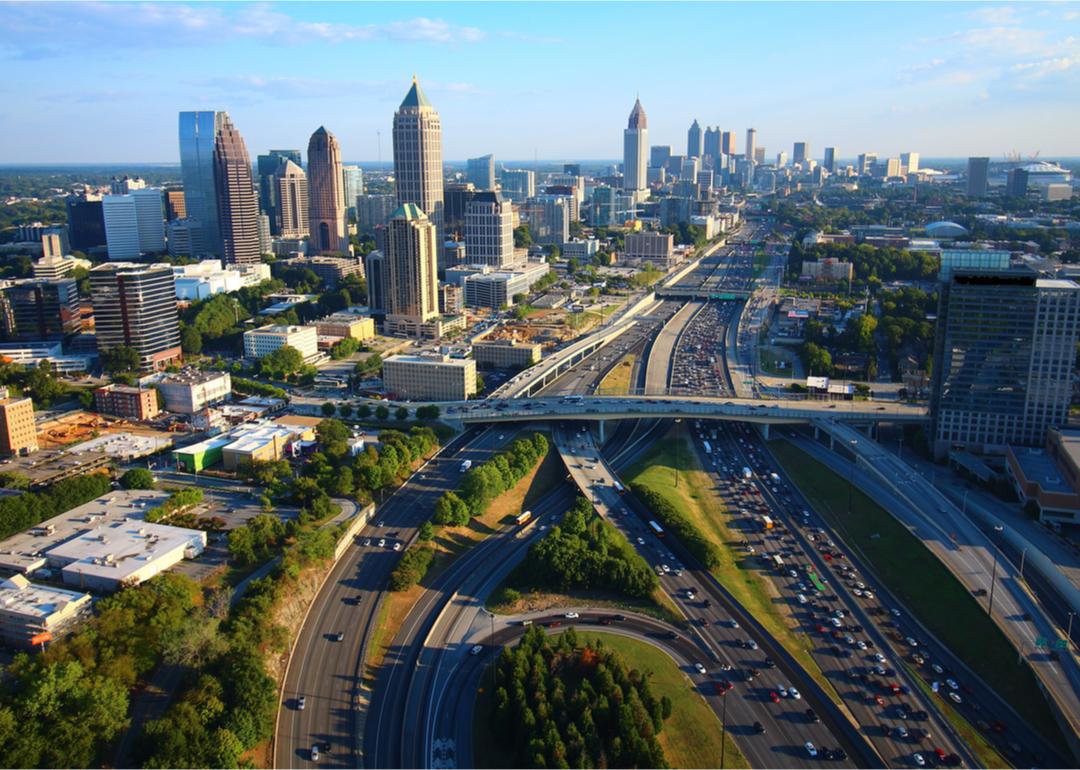 Brett Barnhill // Shutterstock
#10. Atlanta
– Estimated mortgage payment: $2,100
– Top affordable destination: Gainesville, Georgia ($2,000 estimated mortgage payment)
– Monthly savings: $100
Gainesville is a hub for poultry farming and, according to the 2020 census, home to 42,000 people, making it just a fraction of the size of nearby Atlanta, which boasts a population of nearly half a million. A shortage of home inventory in Atlanta is suppressing the market there and continuing to put upward pressure on home values.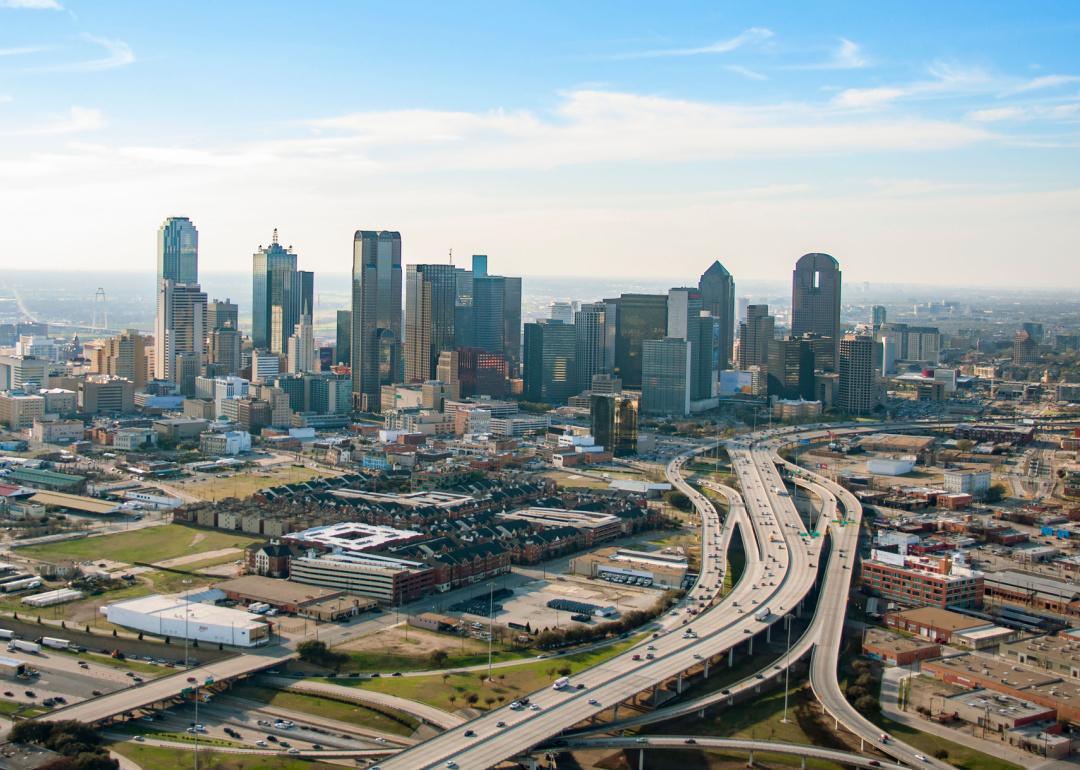 kintermedia // Shutterstock
#9. Dallas
– Estimated mortgage payment: $2,300
– Top affordable destination: Houston, Texas ($1,900 estimated mortgage payment)
– Monthly savings: $400
Houston, we have a problem—those hoity-toity Dallasites are being priced out of Dallas-Fort Worth and want lower costs of living. And they may be finding it in sprawling Houston, another of the most populous metro areas in the entire country. Houston offers a low cost of living to the DFW metro, and builders in the region are actively adding home inventory that could help bring prices down in the near future.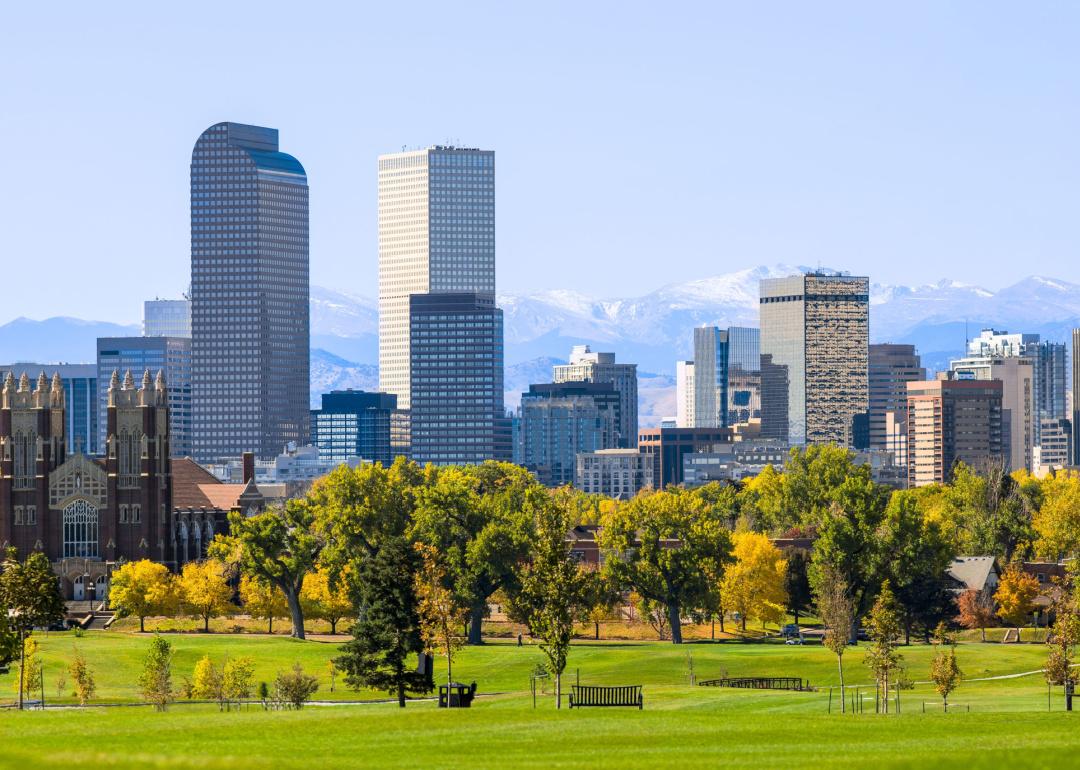 Studio 1One // Shutterstock
#8. Denver
– Estimated mortgage payment: $2,900
– Top affordable destination: Greeley, Colorado ($2,600 estimated mortgage payment)
– Monthly savings: $300
In Denver, homebuyers are looking to Greeley, home of the University of Northern Colorado, to reclaim a few hundred dollars of their housing costs each month. Home costs in the Denver metro have skyrocketed due to a shortage of inventory in recent years—much like the rest of the country.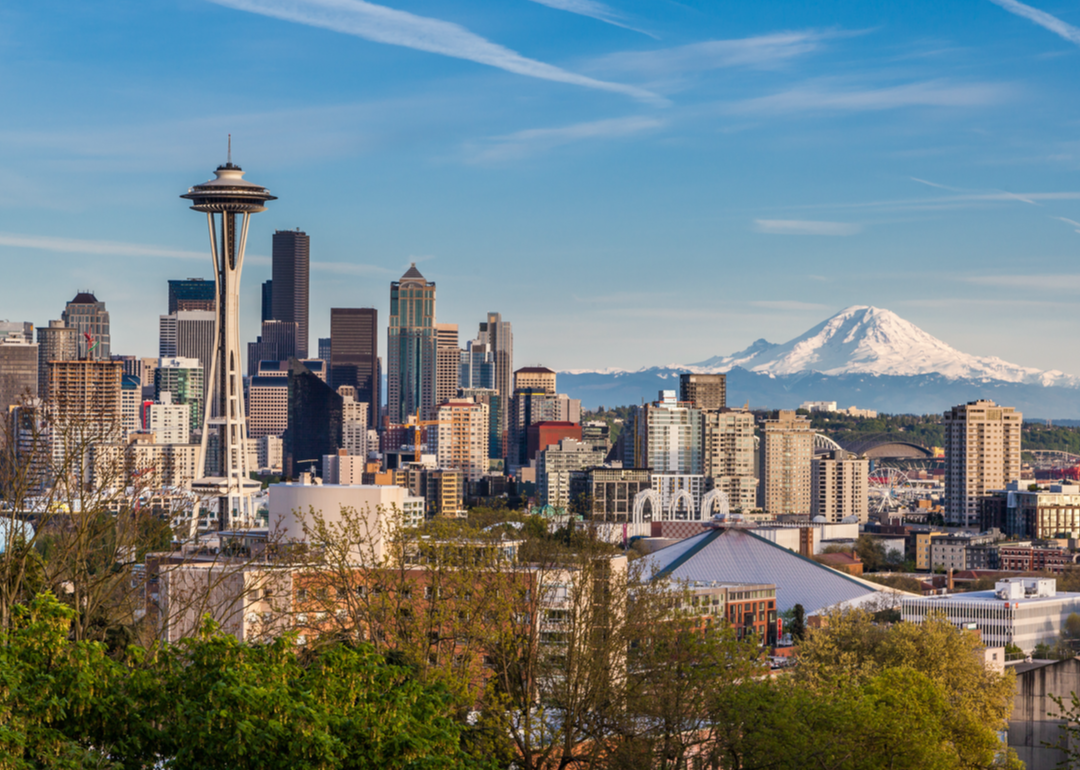 kan_khampanya // Shutterstock
#7. Seattle
– Estimated mortgage payment: $3,400
– Top affordable destination: Phoenix, Arizona ($2,400 estimated mortgage payment)
– Monthly savings: $1,000
Seattleites are fleeing Big Tech's backyard in the Pacific Northwest for dry and sunny Phoenix. And even putting Seattle housing costs aside, it's no wonder—a recent regional economic study found the cost of just about everything in Seattle is more expensive than the U.S. average.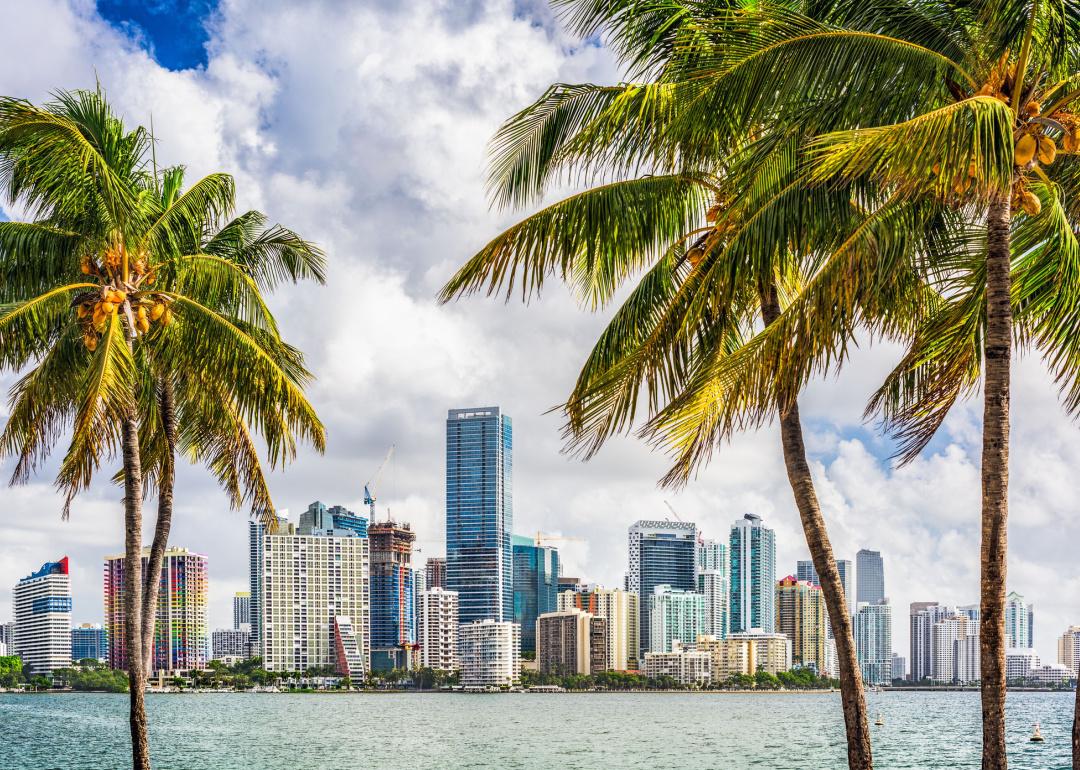 Sean Pavone // Shutterstock
#6. Miami
– Estimated mortgage payment: $2,200
– Top affordable destination: Port St. Lucie, Florida ($2,000 estimated mortgage payment)
– Monthly savings: $200
Port St. Lucie has experienced massive population growth in recent years, now ranking just behind major cities like Miami, Tampa, and Orlando. In the face of that growth, the city is currently trying to rediscover its identity and what sets it apart amid a throng of Florida population centers with world-renowned tourist-driven economies.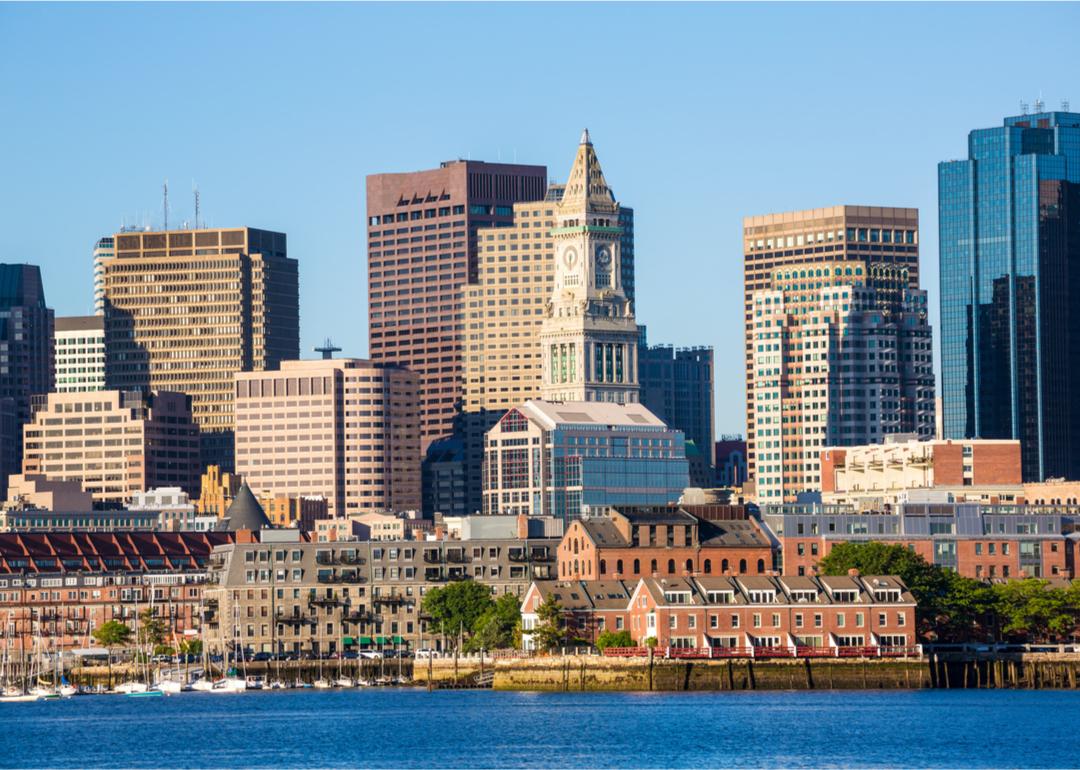 lunamarina // Shutterstock
#5. Boston
– Estimated mortgage payment: $3,000
– Top affordable destination: Worcester, Massachusetts ($2,100 estimated mortgage payment)
– Monthly savings: $900
Massachusetts homebuyers pay the fifth-highest down payments in the country on average, and the state is dealing with its own shortage of housing inventory—especially the kind that middle- and low-income residents can afford. Worcester, which has seen its population grow by roughly 21,000 over the last decade, is the second most populous city in the state and is located just west of Boston.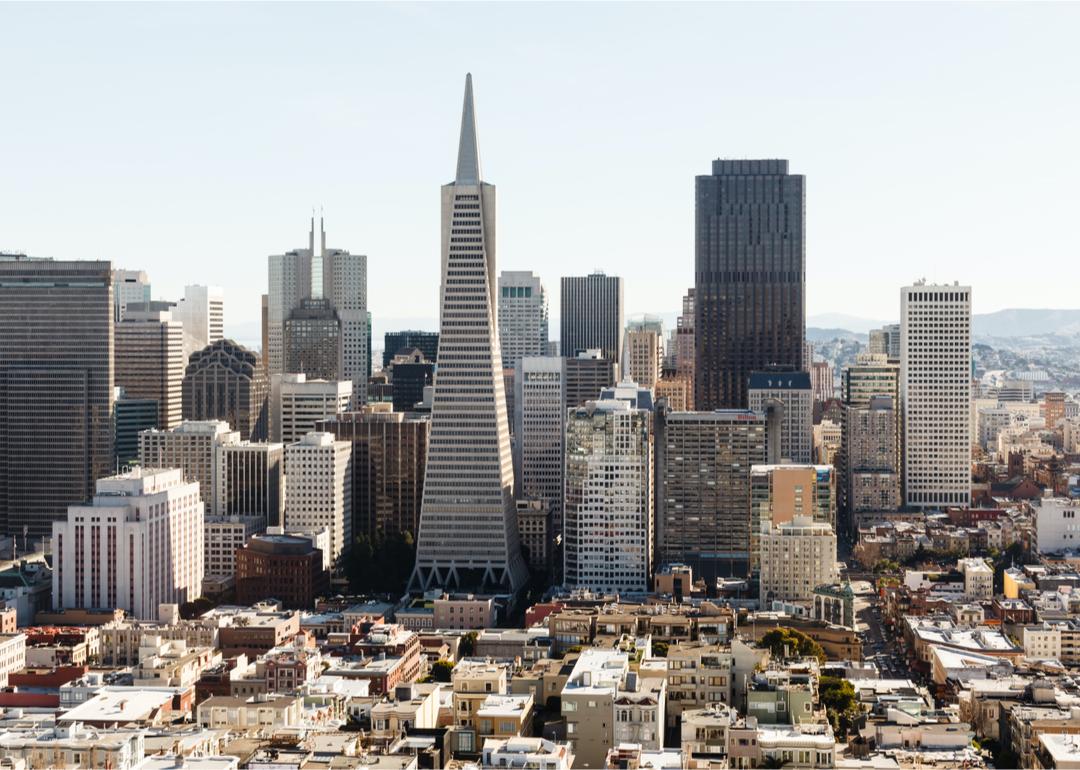 Pete Niesen // Shutterstock
#4. San Francisco
– Estimated mortgage payment: $4,200
– Top affordable destination: Sacramento, California ($3,000 estimated mortgage payment)
– Monthly savings: $1,200
Like many other business centers, San Francisco, the gateway to the Pacific, is currently undergoing a post-pandemic shift in culture as offices sit vacant. Retailers and other businesses have begun to exit the city, citing a rise in shoplifting. Homebuyers are finding a booming arts scene, a wide array of festivals, and lower housing costs in nearby Sacramento.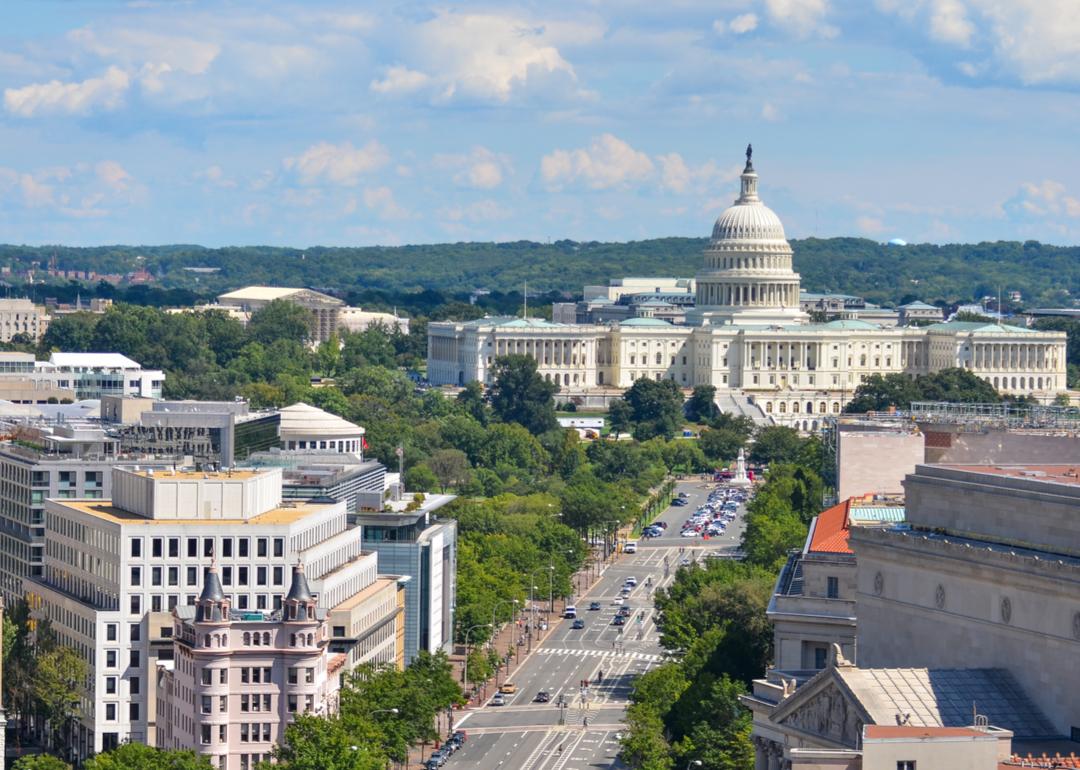 Orhan Cam // Shutterstock
#3. Washington DC
– Estimated mortgage payment: $2,700
– Top affordable destination: Baltimore, Maryland ($1,900 estimated mortgage payment)
– Monthly savings: $800
Baltimore's median home prices dropped for the first time in years this spring, and the city has lost residents in recent years. The downtown has also been plagued by blight due to historic disinvestment in Black communities that have inhabited its characteristic rowhomes. But the market is offering Washington D.C. residents, who pay among the most in the country for housing, the opportunity to trade down their housing costs.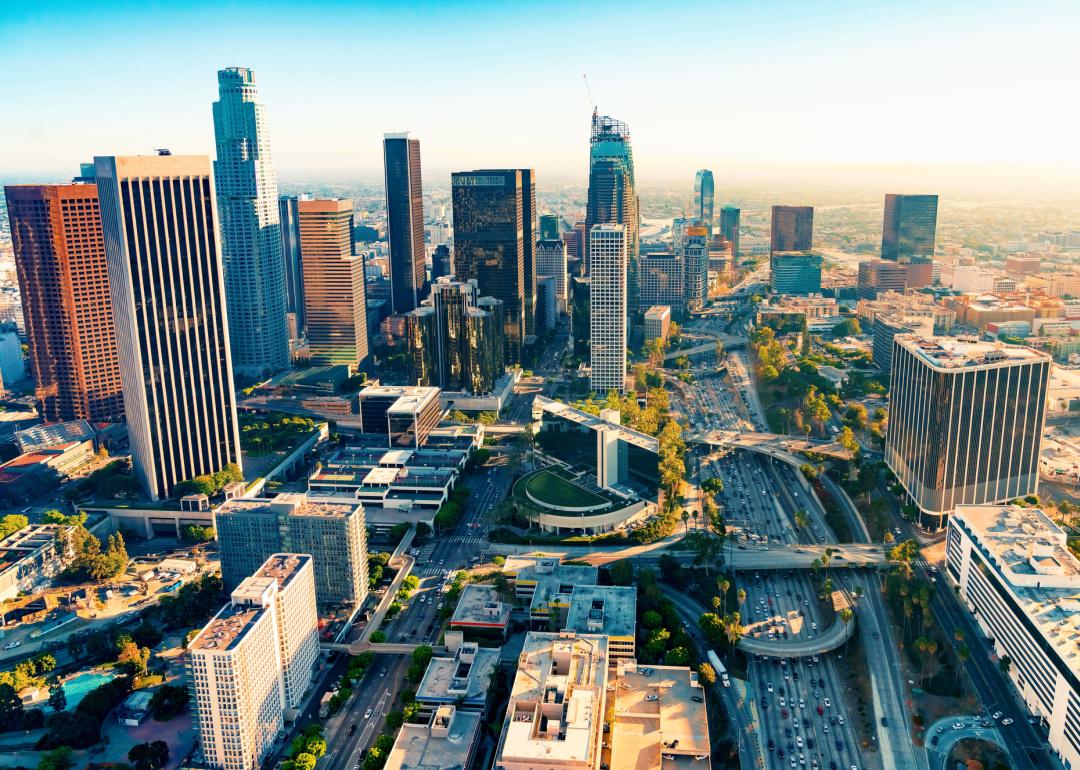 TierneyMJ // Shutterstock
#2. Los Angeles
– Estimated mortgage payment: $3,800
– Top affordable destination: Riverside, California ($2,900 estimated mortgage payment)
– Monthly savings: $900
Like those in San Diego, Los Angelenos continue to be swayed by the promise of an easier cost of living in the Inland Empire, which comprises Riverside and San Bernardino. Riverside, in particular, is where children can attend above-average schools compared with the rest of the state, and most residents there can afford to own their homes, according to Niche.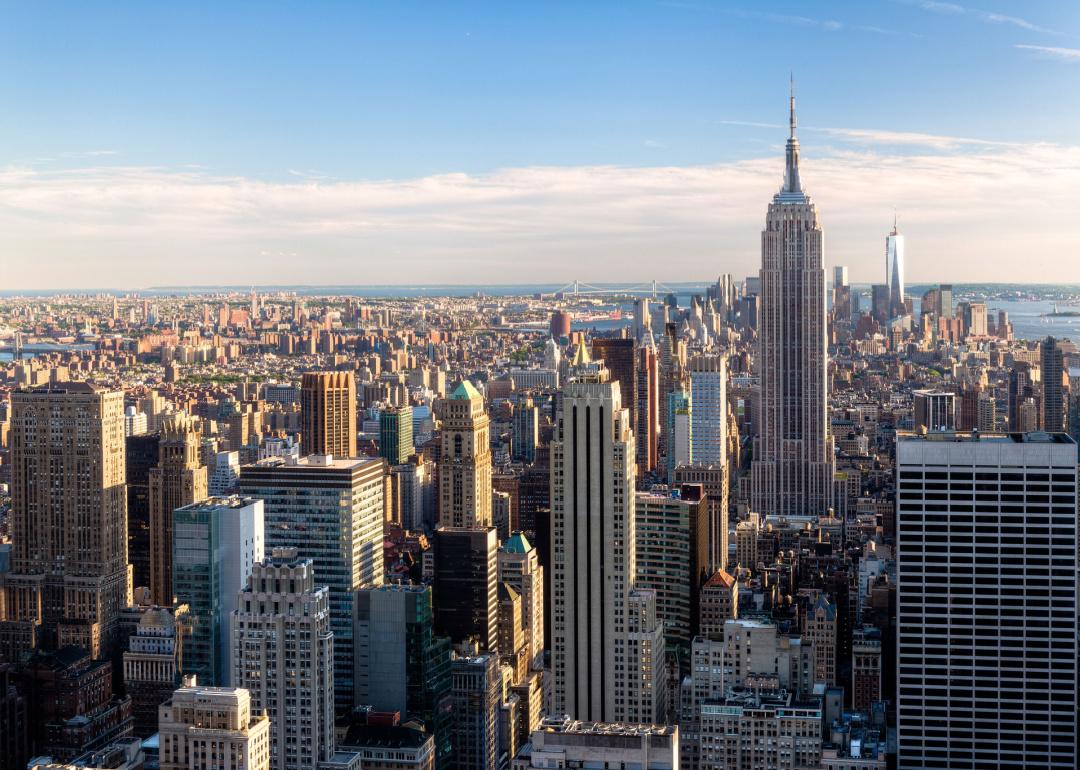 Thiago Leite // Shutterstock
#1. New York
– Estimated mortgage payment: $2,900
– Top affordable destination: Philadelphia, Pennsylvania ($1,900 estimated mortgage payment)
– Monthly savings: $1,000
One of the greatest towns for professional sports fans, Philadelphia is pulling the attention of New York homebuyers seeking to lower their monthly mortgage payments. Philly offers a reprieve for a buyer who could drop $1.5 million for property in the New York City borough of Staten Island, even if it still has relatively high housing prices.
Data reporting by Elena Cox. Story editing by Jeff Inglis. Copy editing by Andrew Mangan. Photo selection by Elizabeth Ciano.
This story originally appeared on American Home Shield and was produced and
distributed in partnership with Stacker Studio.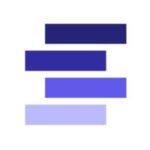 Founded in 2017, Stacker combines data analysis with rich editorial context, drawing on authoritative sources and subject matter experts to drive storytelling.
10 side hustles you can launch yourself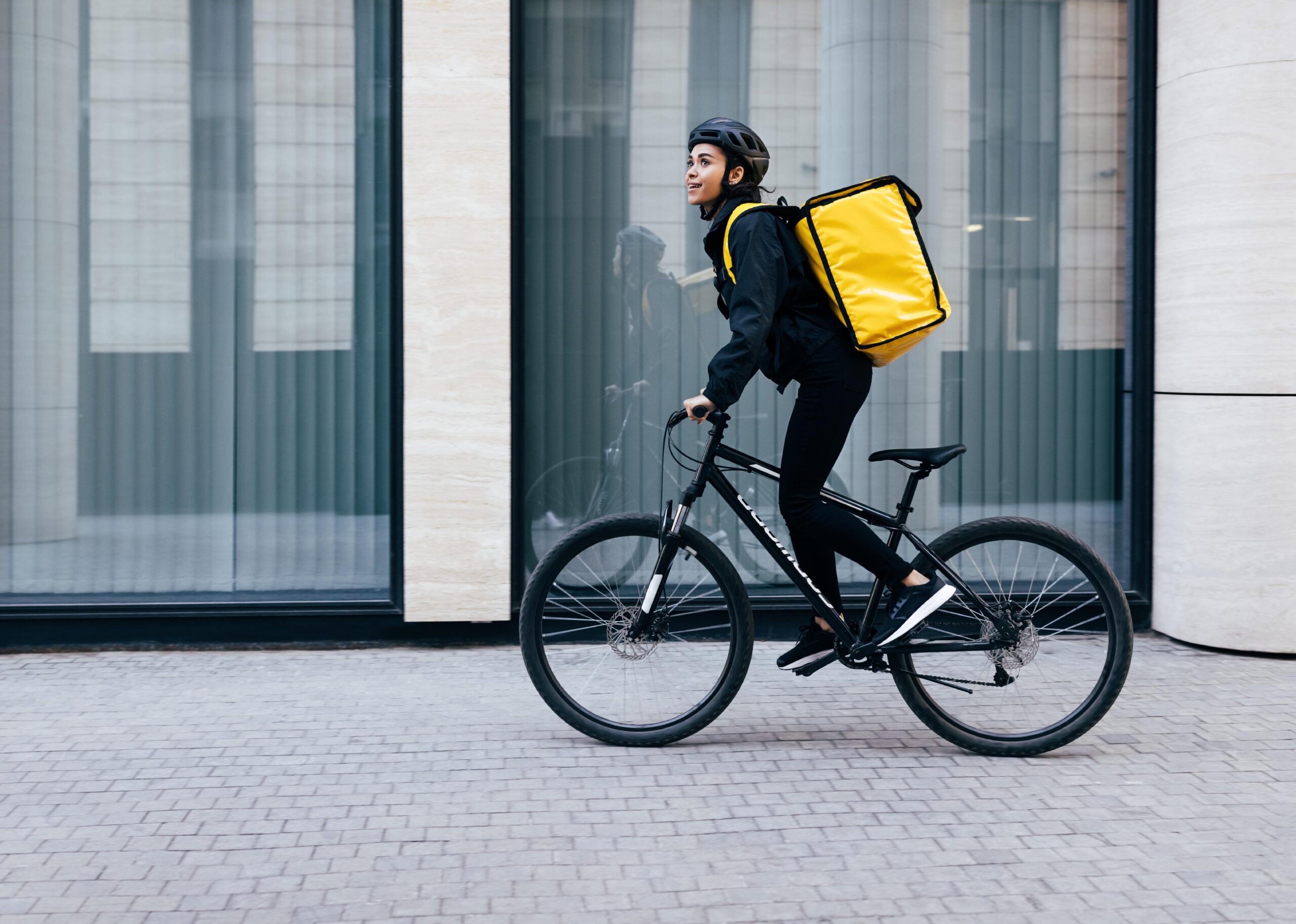 Looking for ways to make a little extra cash? Whether you're saving for a particular goal or just trying to combat inflation, taking on a side hustle alongside your day job can help put a little more money in the bank.
Vending Mavericks highlighted 10 side hustles people could start on their own at a relatively low cost, including those involving skill or mastery and others that can be done without.
Hustle culture is prevalent throughout American culture—showing up in our TV, movies, social media, and everyday lives. If you're ready to hit the grind, remember that not all side jobs are created equal. Some require more upfront investment than others.
While the jobs on this list cost little to start, you may need various skills, tools, and resources—access to reliable transportation, for instance. Be sure to do an audit of the resources at your disposal before deciding which side hustle is best for you.
This kind of work is on the rise: 2022 Census Bureau data showed about 27.1 million nonemployer business establishments nationwide in 2019. Following a period of record business applications, that number is likely higher now. Check out these options if you're ready to jump on the trend.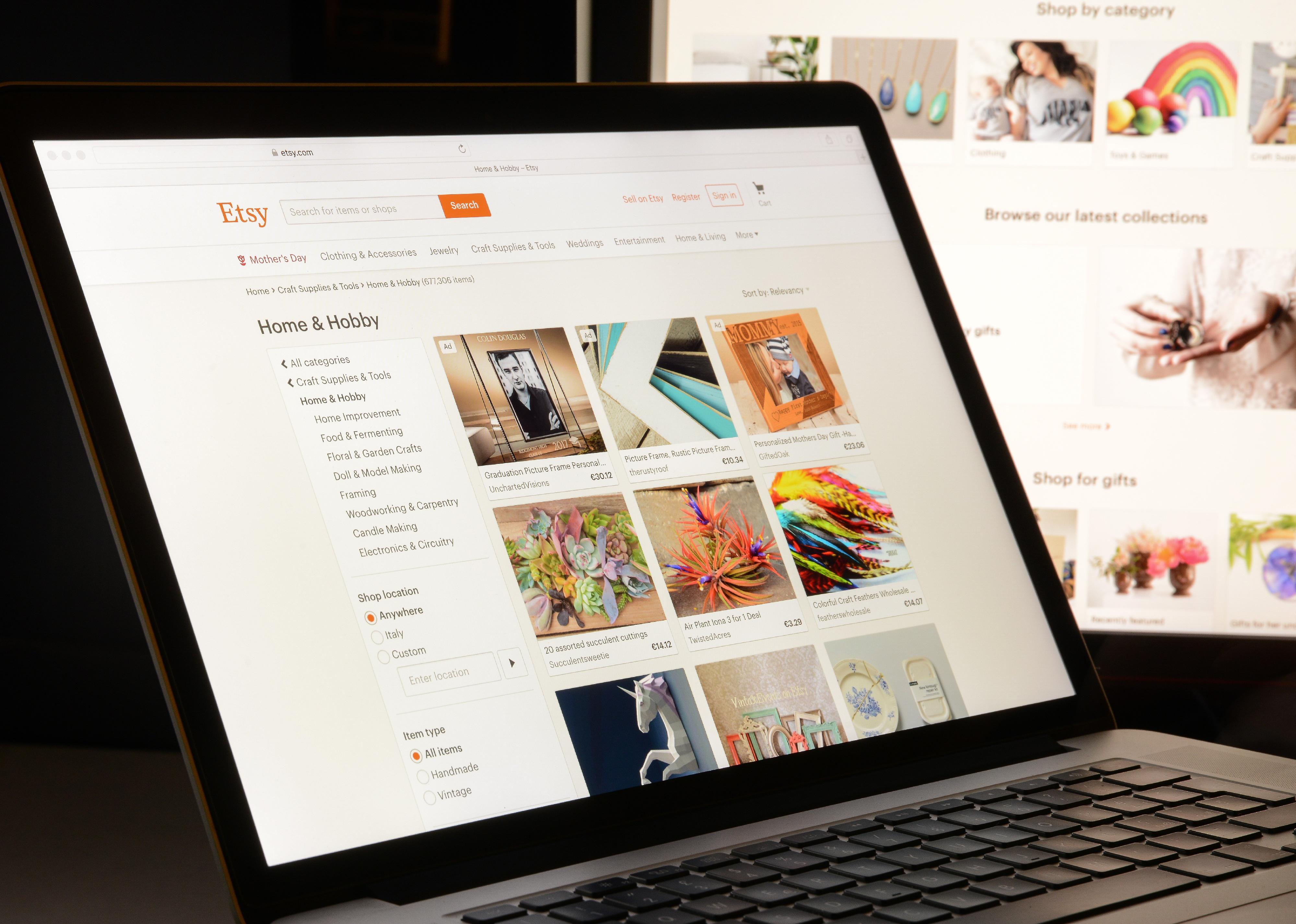 Casimiro PT // Shutterstock
Open an Etsy shop
Are you crafty? Do you crochet in your spare time or dabble with digital design? Try turning your hobby into cash by opening an Etsy shop.
It only takes a few minutes to start selling on Etsy. Listings cost $0.20, and you'll also be charged a 6.5% transaction fee and payment processing fee of 3% plus $0.25. If you want to advertise your listing beyond Etsy, you'll also need to pay a 15% fee for offsite ads.
These fees can add up quickly, so consider this in tandem with labor time and the cost of materials when setting prices.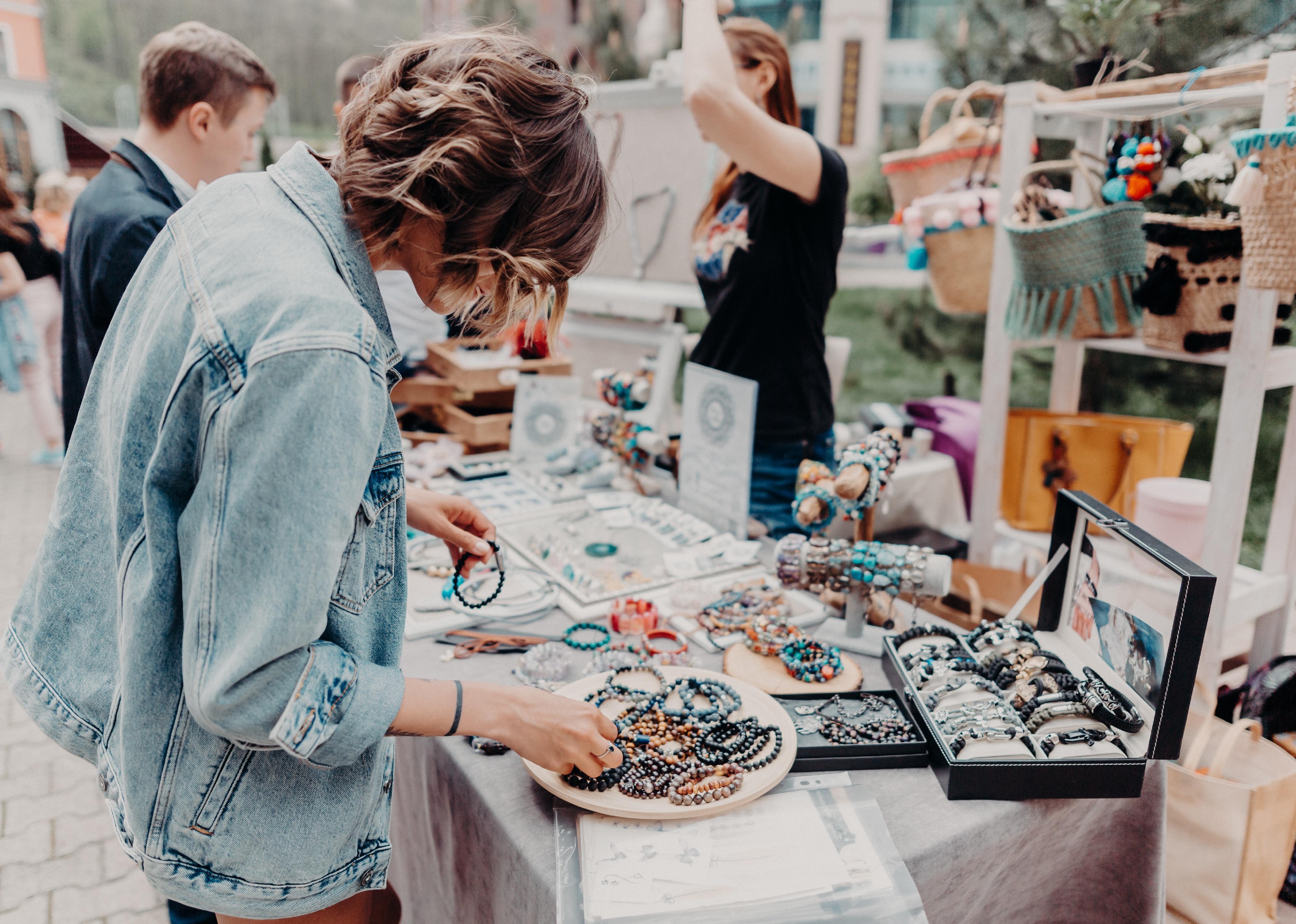 localcinema // Shutterstock
Sell goods at markets, fairs, and festivals
Another option for making some cash off your creativity is to sell your products at markets, fairs, or festivals.
Start by doing a search for markets and fairs in your area. Most major sites will have an application page with a list of the kinds of businesses they feature and the requirements to score a spot. For instance, the Texas Farmers Market currently warns that the wait list is long for those selling sweet confections.
You might still be subject to fees with this option, but it's possible they'll be less than an online vendor like Etsy. Additionally, ensure you don't need any specific license to qualify—especially if you're selling food. Requirements vary by state.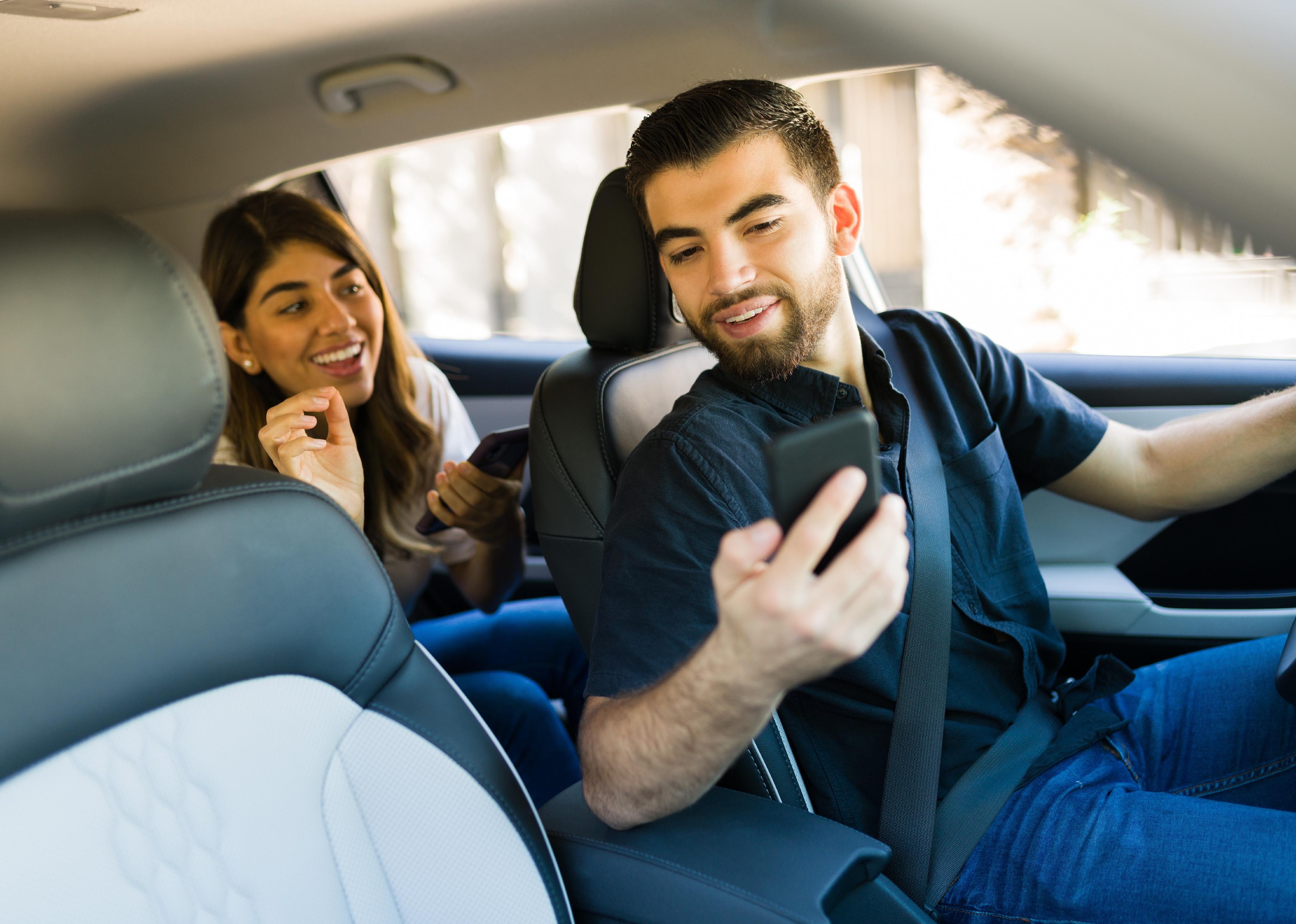 antoniodiaz // Shutterstock
Sign up for rideshare and delivery
If you have access to reliable transportation, you could also consider signing up for a ride-share or delivery service. Both Uber and Lyft have specific vehicle requirements you must meet to be eligible to carry passengers.
The major benefit of this side hustle is that you can make as much out of it as you are willing to put in. Services like DoorDash, Uber Eats, Gopuff, and more allow drivers to set their schedules. You'll typically earn money in the form of a base fare, tips, and special promotions during peak delivery times.
a katz // Shutterstock
Walk dogs
Did you know animal lovers can earn cash just by hanging out with pets? Services like Rover and Wag! allow you to sign up to walk dogs, cat-sit, or provide other pet-related services on your own time and at your own rate.
To set yourself up for success on these platforms, be sure to do your research on the going rate for other sitters in your area. If you set prices too high, you might not get as many hits on your listing; too low, and you aren't making as much as you're worth.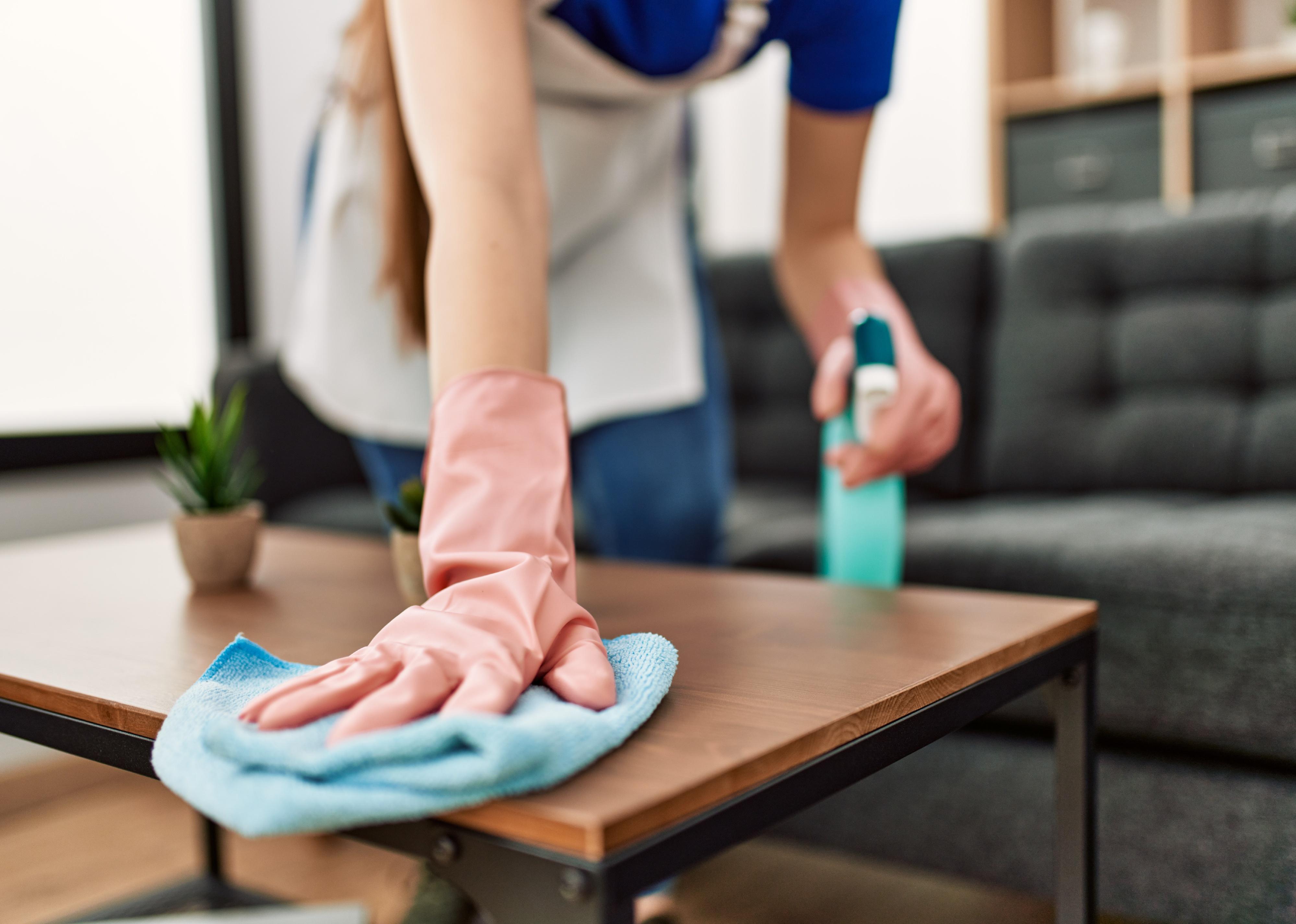 Krakenimages.com // Shutterstock
Clean homes
Cleaning homes is another great option for bringing in extra income. Hourly rates for maid services range between $9 and $16 on average, but you could bring in more in the right area.
There are a couple of ways to get started cleaning homes. You could work independently, marketing and finding clients via social media, neighborhood groups, or friends and family. Or you could sign up to work with a national service to get access to extra benefits, including transportation and cleaning supplies.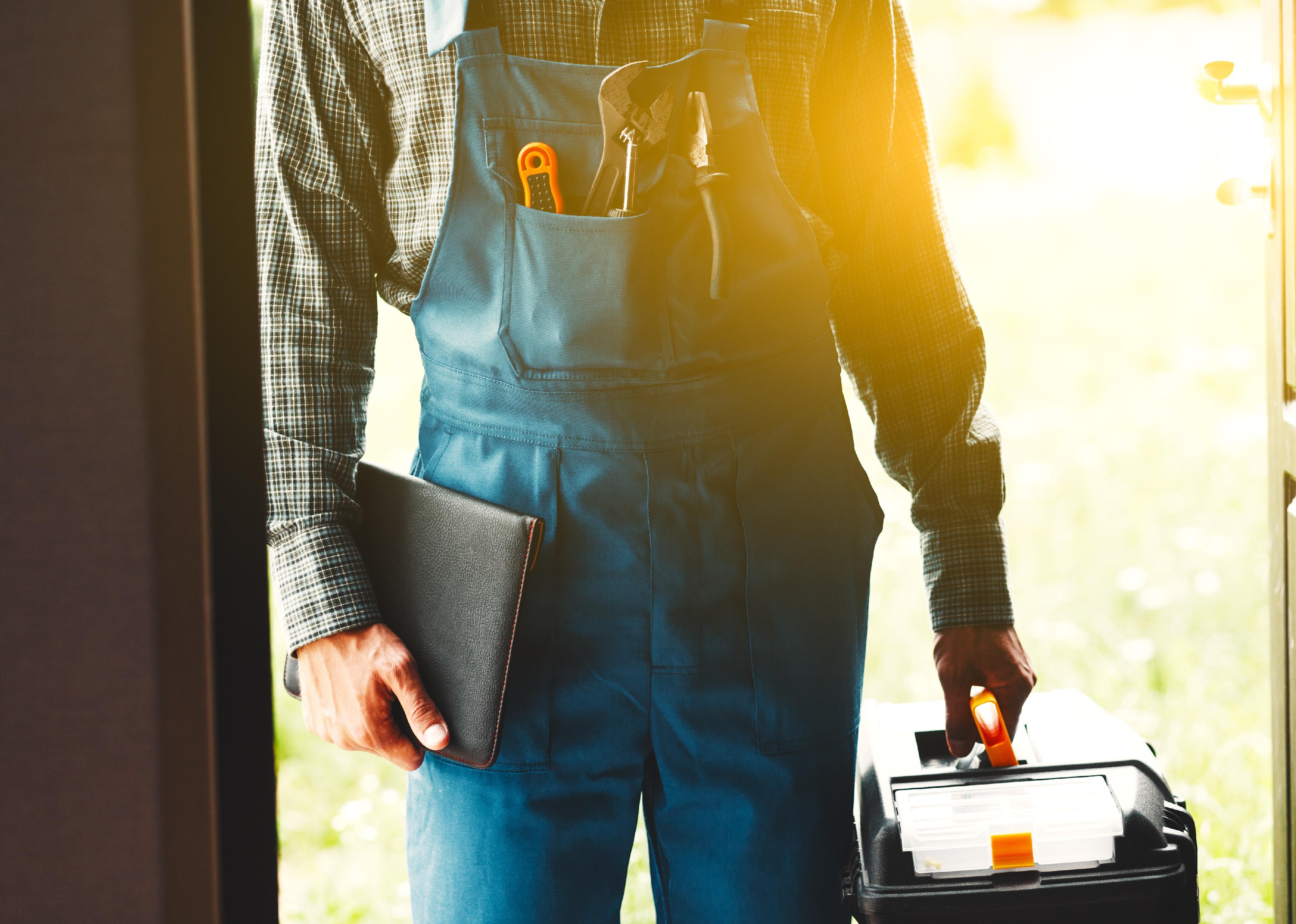 Ivan Kruk // Shutterstock
Perform errands, maintenance, and repairs
Are you a whiz at assembling Ikea furniture? Looking for a way to combine earning extra money with getting a workout? Advertising services like assisting with moves, running errands, or helping with repairs on a site like TaskRabbit could be for you.
When you sign up to become a Tasker, the site will give you the going rate for someone providing that particular service in your area. For instance, help moving in Austin, Texas, is currently worth about $51 per hour. You have the power to adjust these rates as you get more experience and feel more confident with your ability to score work.
The best part? After a $25 registration fee, you'll keep 100% of your service fees and tips. There's no listing or transaction fee for Taskers.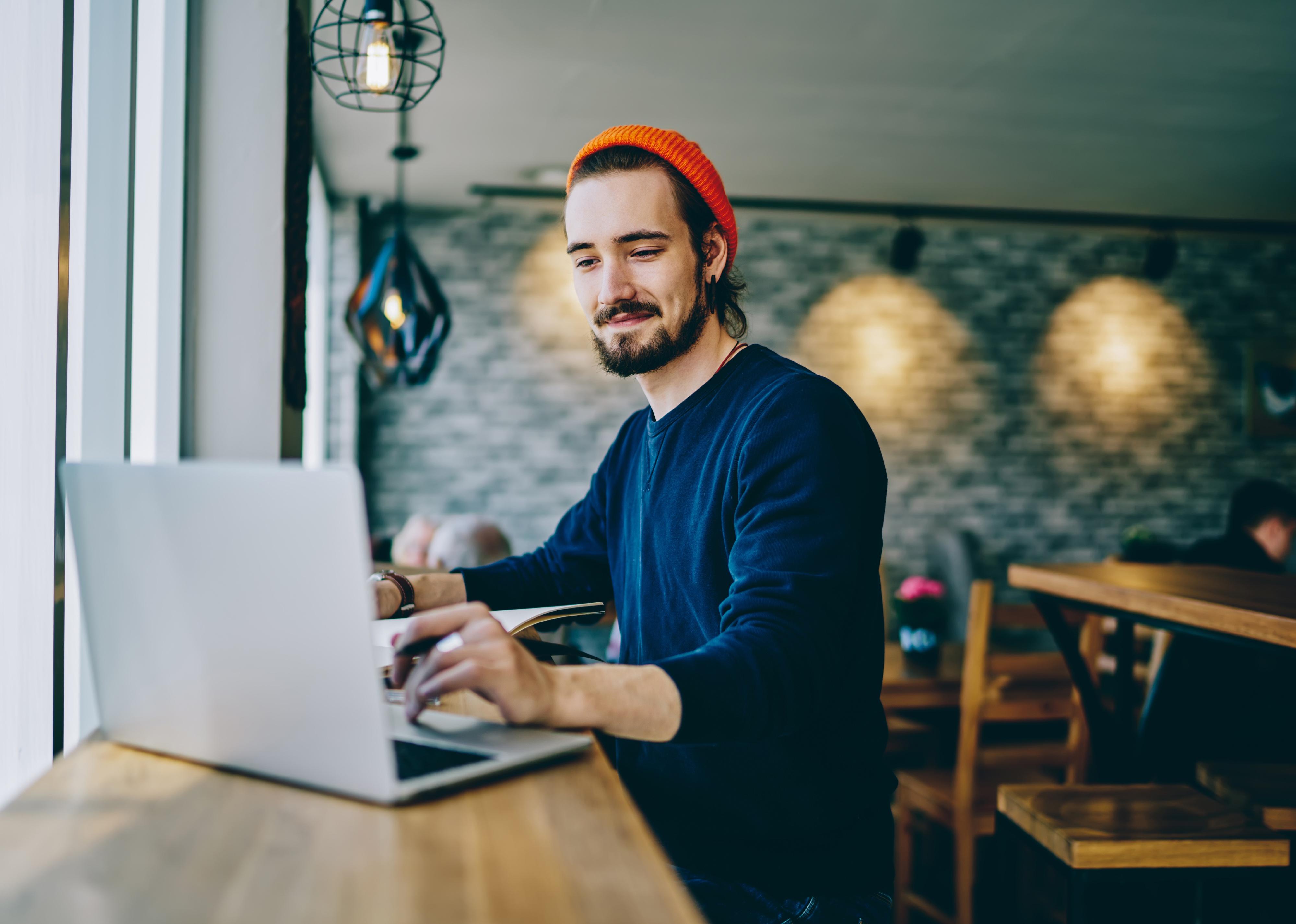 GaudiLab // Shutterstock
Freelance
Nearly 2 in 5 Americans provided freelance work in 2022. Those skilled in writing, editing, photography, and other in-demand work can take on additional jobs at almost no cost. Most of the time, you'll just need a computer, internet connection, and whatever software and equipment you already use for these purposes—like cameras and lighting.
Freelance opportunities abound if you do the work to find them. Tap your network on LinkedIn, check out job boards on Indeed or Glassdoor, or sign up for an aggregator site like Fiverr or Upwork. Each of these options has pros and cons: Tapping your own network requires a bit of extra searching on your part, but you won't have to pay the service fees associated with aggregator sites, and vice versa.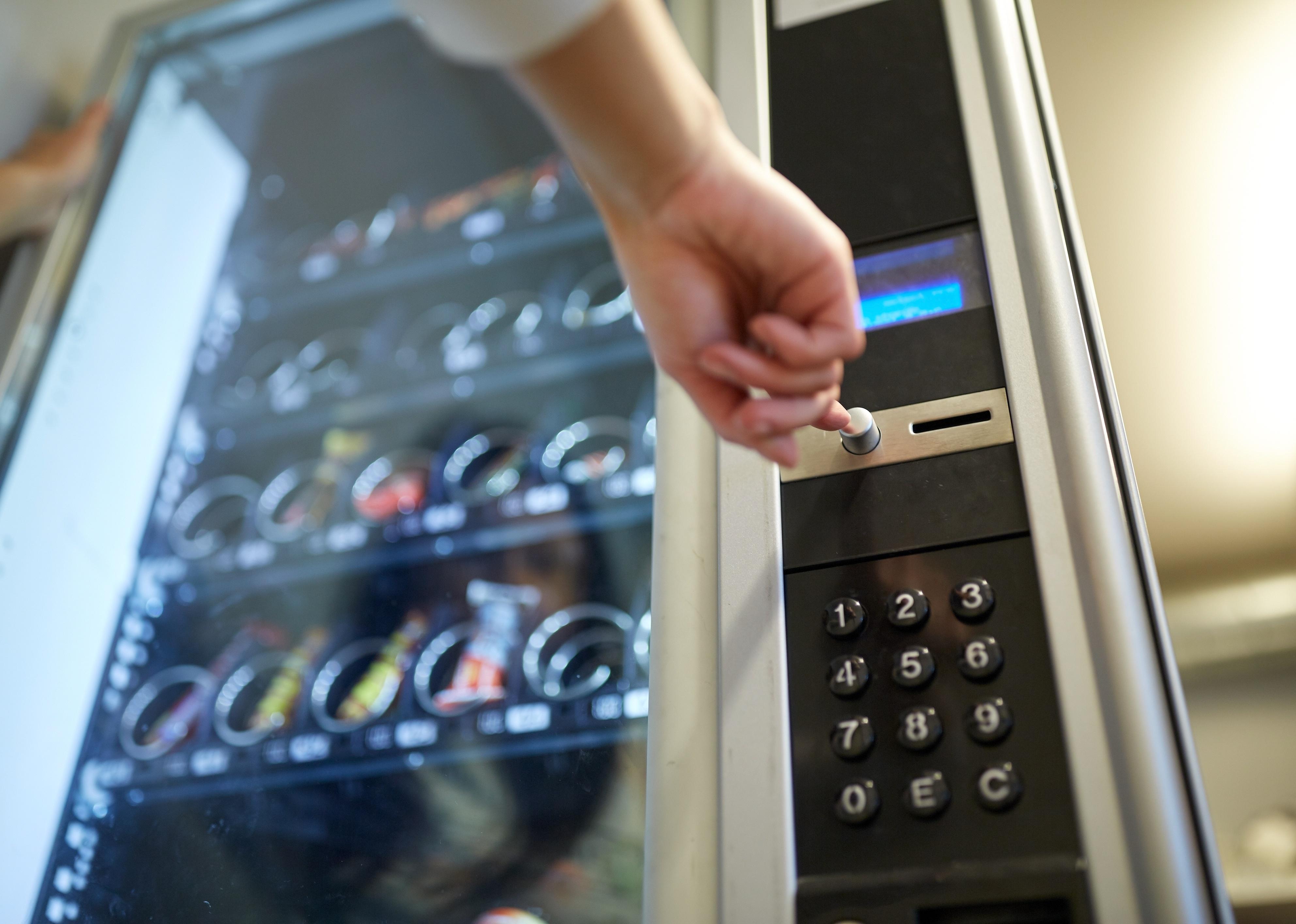 Ground Picture // Shutterstock
Operate a vending machine
Ever bought a candy bar at the laundromat and wondered where the money went? In many cases, people own and operate their own vending machines at a steep profit.
Operating a vending machine requires more upfront investment than other side hustles on this list. You'll have to invest in the machine itself, which could be anywhere from a few hundred dollars for a used machine to a few thousand for a new one. You'll also need to cover the cost of stock to fill it up.
Then, find the right place for your machine, and contact that business owner. This might be a school, shopping mall, laundromat, or other local business. Some owners will charge you a percentage of the profits for the space, while others might charge fixed fees or apply no fees. You also might have to secure a vending license.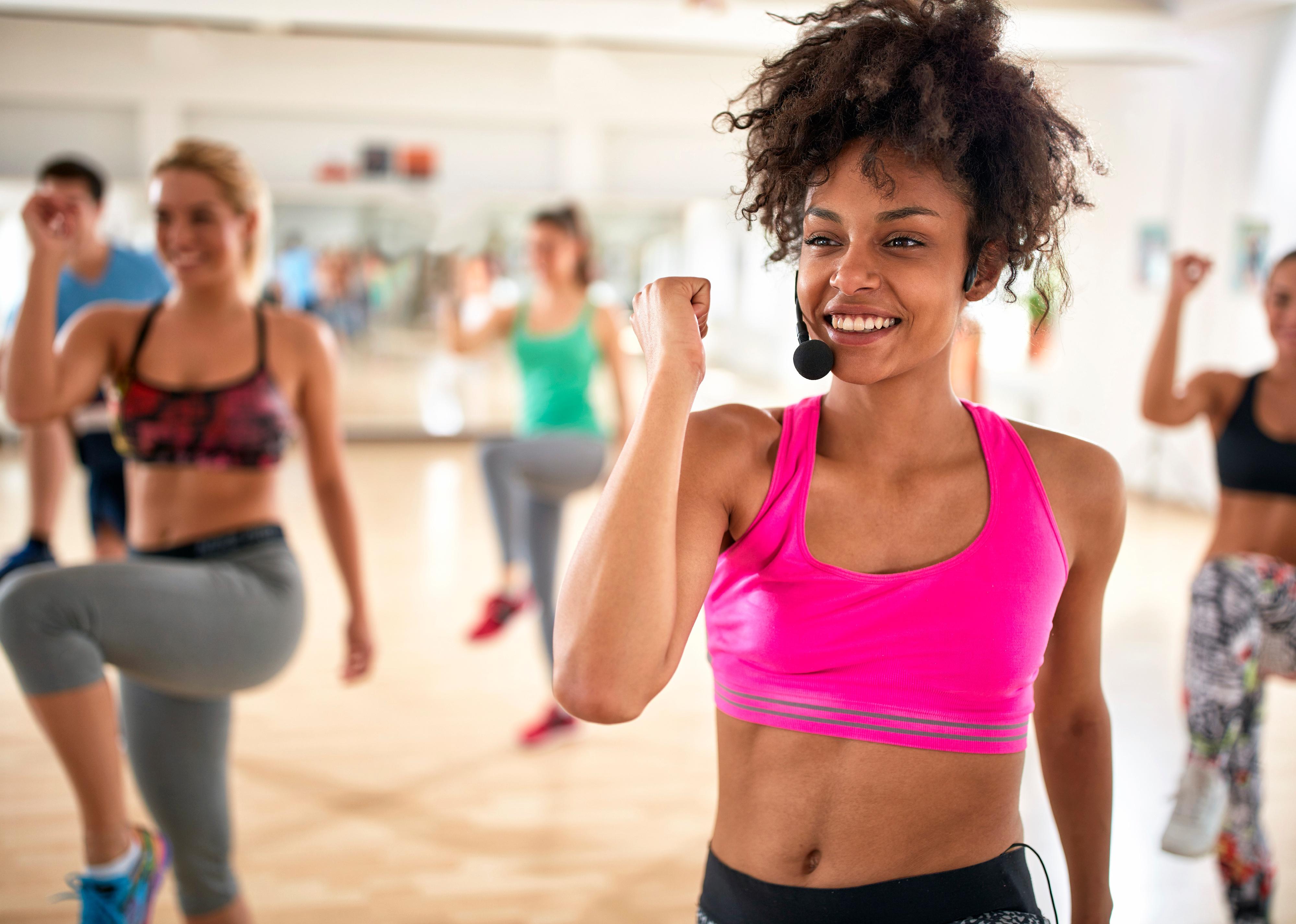 Lucky Business // Shutterstock
Teach a class in something you're good at
Though typically reserved for specialists in a given field, teaching a class is another great way to use your knowledge to earn extra income. For those with in-demand certifications and expertise, you might be able to teach via online learning platforms like Udemy or Coursera.
If you have an advanced degree, you also might be qualified to teach a course at your local community college. Adjunct professor salaries vary significantly by state and metro area but average more than $26 an hour.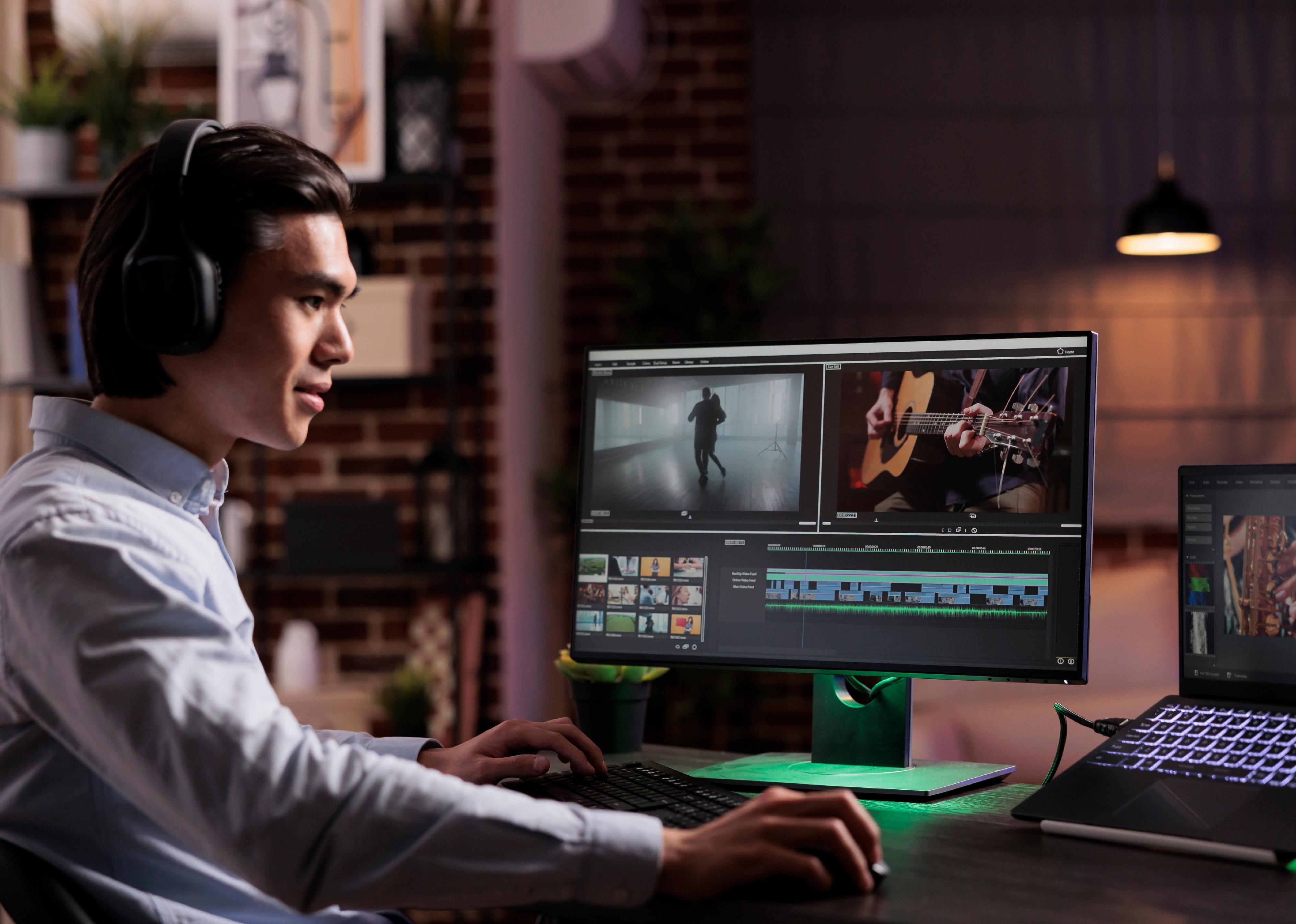 DC Studio // Shutterstock
Create media
Digital content creation is a booming industry. From independent blogs to YouTube channels or TikTok accounts, content creators leverage brand partnerships, advertising, and more to bring in thousands annually.
Growing a following on a major social platform can take time and investment, however. You'll need to make sure you have all the best editing software, filming equipment, and other tools needed to create your particular brand of media. You'll also need to be well-versed in selling yourself when it comes to landing partnerships and setting rates. But the biggest factor is time. The more your audience grows, the more brands will be interested in partnering with you.
Data reporting by Paxtyn Merten. Story editing by Jeff Inglis. Copy editing by Paris Close. Photo selection by Clarese Moller.
This story originally appeared on Vending Mavericks and was produced and
distributed in partnership with Stacker Studio.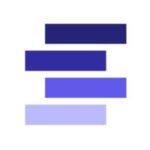 Founded in 2017, Stacker combines data analysis with rich editorial context, drawing on authoritative sources and subject matter experts to drive storytelling.
Fintech: a projected $1.5 trillion industry still in its "early stages," says new report
A look at insights from BCG's 2023 "Future of Fintech" report.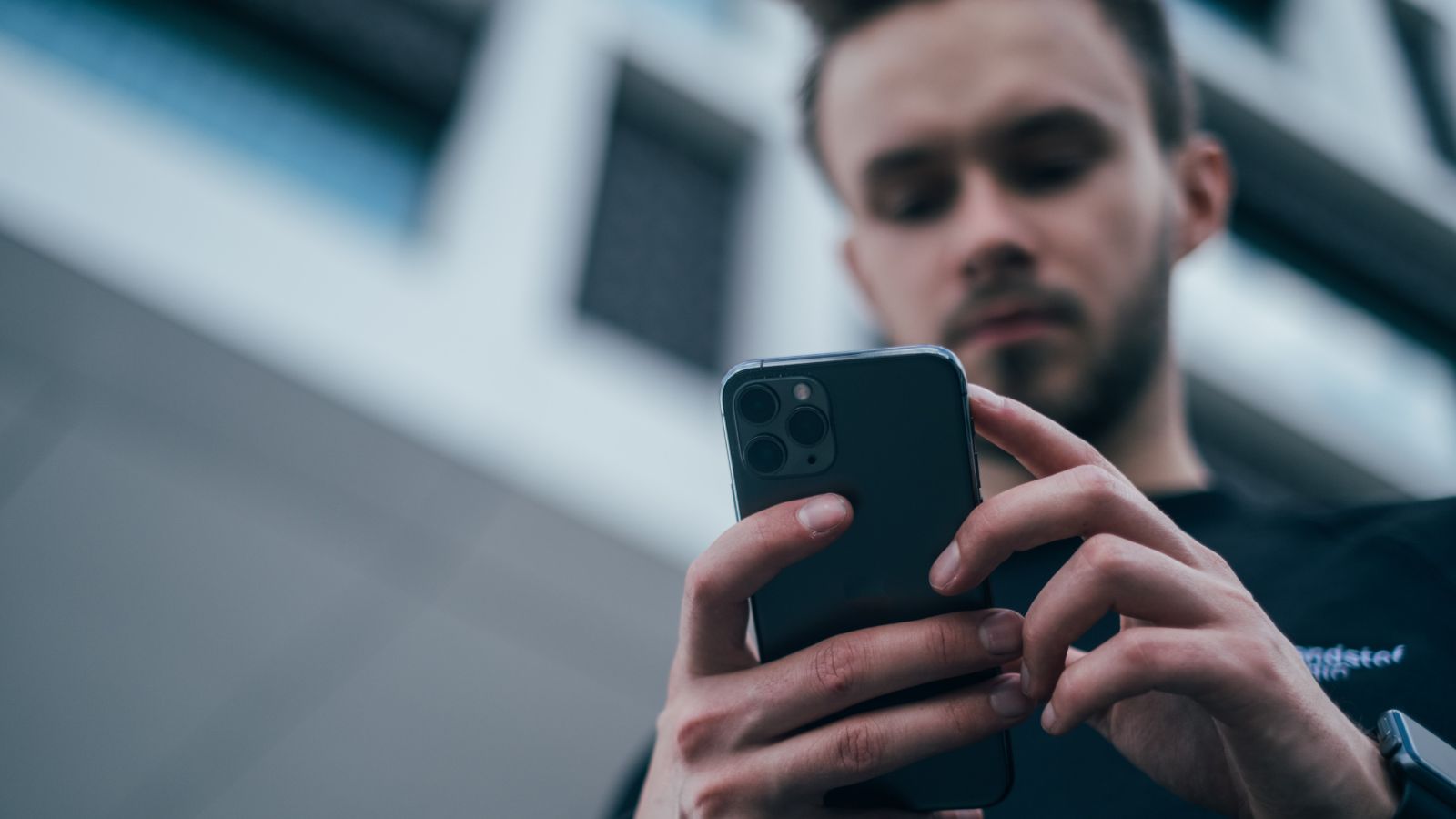 Most people reading this probably have a few bank accounts and credit cards — yet over 80% of the world remains "underbanked" or "unbanked."
Fintech continues to fill access gaps for the underbanked and convenience gaps for the average consumer. Still, the relatively new industry saw a stark valuation drop and loss of investment this past year. Experts at BDC described this as only a "necessary, short-term correction."
Meaning?
Fintech is still on its way to becoming a $1.5 trillion industry by 2030, especially in the Asia-Pacific market, according to a new Global Fintech report from BCG.
Here are more highlights from the report.
Shift from real-time payments to B2B2X & B2B
Fintechs like Wise and Xero make it easy to pay partners, family members, and businesses overseas. Similarly, neobanks like Brazil's Nubanks help create access to banking across underbanked populations. For the most part, fintech's most recent emphasis has been on one-time payments and personal banking.
But BCG predicts a shift to the business and customer experience side of the equation:
B2B: Business to business
B2BX:

B2B2C, helping businesses serve other customers
B2B2B, helping businesses serve other businesses
The unique B2B2X market has a predicted 25% CAGR (C annual growth rate), fuelled by growth in financial infrastructure.
This new focus will support businesses struggling to access financing and credit.
Customer acquisition is both the top challenge and priority
Fintechs overpower traditional banking counterparts in automation, convenience, and access. That's why banks see drastically lower customer satisfaction metrics compared to fintech.
Net promoter score is the likelihood of consumers recommending a product. For traditional financial services, NPS is a meager 23/100, while fintech NPS can reach as high as 90.
But customer acquisition still poses the biggest challenge to CEOs interviewed and biggest priority. New fintechs will have to couple customer acquisition challenges with scaling and growth to compete in the bustling market.
Banking licenses an obstacle to scaling for spread businesses (banks, neobanks, lenders)
Financing is a top concern for newer spread businesses, since it's not as easy for them to access low-cost funds to operate.
BCG sees bank licenses as a vehicle for better funding access. This will prove vital to compete amidst traditional banks catching onto tech and open banking.
Asia-Pacific (APAC) to "outpace" US and Canada as the world's largest fintech market
If you think young American professionals are tech-savvy, you might be forgetting about the increasing tech-focused population in the Asia-Pacific.
China, Indonesia, and India fuel the fintech market with the simultaneous largest fintechs and the largest population of underbanked people.
The result? APAC's fintech market has a projected CAGR of 27% (compared to 17% for the US).Read BCG's full report.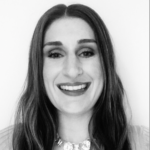 Veronica Ott is a freelance writer and digital marketer with a specialization in finance and business. As a CPA with experience in the industry, she's able to provide unique insight into various monetary, financial and economic topics. When Veronica isn't writing, you can find her watching the latest films!