European stock market plans tech-only index
Europe's biggest stock exchange on Tuesday set out its plan for an index focused on tech firms to boost a sector that has long lagged behind US competitors.
Euronext announced 108 firms will be part of its Euronext Tech Leaders "segment", an initiative that has drawn comparisons to the Nasdaq in New York, an exchange housing many top tech companies.
The European tech index, set to be launched in July, includes Finnish telecom giant Nokia, French software developer Ubisoft and the Netherlands-based food delivery firm Just Eat Takeway.com.
The 108 firms have a total market capitalisation of 258 billion euros ($276 billion) and include 41 French companies.
By comparison, Google parent Alphabet, the biggest firm on the Nasdaq, has a market capitalisation of more than $1.5 trillion.
The pan-European exchange said its ambition was "to strengthen the European tech sector and be a catalyst for the next generation of tech leaders".
As well as listing firms on its new index, the exchange said it would offer a "suite" of other services to tech companies including help with initial public offerings.
"In Europe and particularly in France, we need a platform that is able to offer initial investors… and growing companies a capacity to raise equity capital," Euronext boss Stephane Boujnah told a press conference.
Boujnah dismissed the comparison with the Nasdaq, telling reporters his exchange was aiming for a completely different approach.
The desire to forge a tech sector to compete with Silicon Valley has long consumed European leaders, with French President Emmanuel Macron at the forefront. 
He has invested heavily in initiatives like incubator hubs designed to foster start-ups.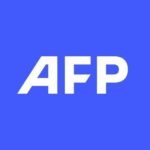 With 2,400 staff representing 100 different nationalities, AFP covers the world as a leading global news agency. AFP provides fast, comprehensive and verified coverage of the issues affecting our daily lives.
English-language students swerve UK post Brexit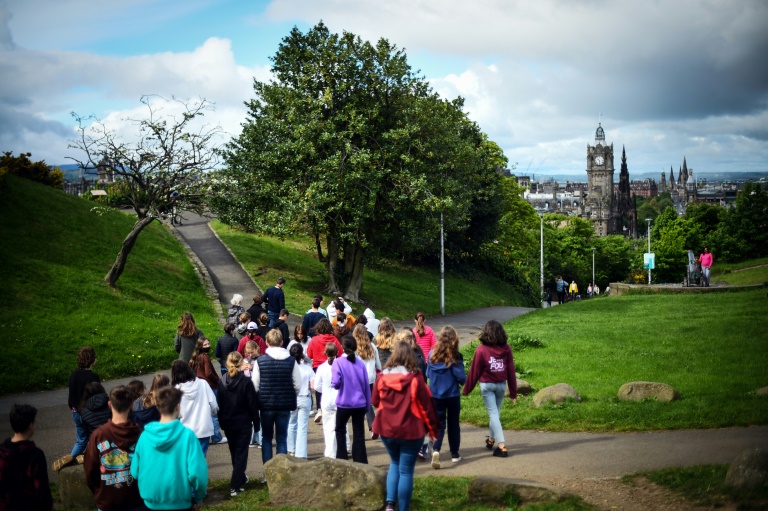 At the top of Calton Hill overlooking Edinburgh and the North Sea, a visiting English language student from France is in no doubt about the view: "Amazing!" he exclaims.
Covid has meant that the number of foreign students on such visits to the UK has fallen sharply.
But Britain's departure from the European Union is not helping the recovery, as post-Brexit administrative requirements have raised travel costs.
About 50 college students from France's Alsace region have taken advantage of the lifting of UK Covid restrictions. Others, however, have opted to learn English in EU nations such as Ireland or Malta — or simply sign up for language courses at home.
Teacher Sarah Lepioufle, accompanying her college's Edinburgh trip, said the changes introduced since Brexit — the extra paperwork involved — had made applying for courses an "obstacle course".
Non-EU students living in France are suddenly facing visa costs of £100 (118 euros, $126), whereas before Brexit they could travel on a collective travel document.
"I had to give up because I am Russian," said Elisabeth Shpak, left out of the Scotland trip because of the fees involved.
– Major financial losses –
The British Educational Travel Association, whose members help organise such visits, estimates that Brexit could cost the sector up to £3 billion annually. 
Having spoken to stakeholders in the sector, they felt voyages would be 60 to 70 percent down compared to before Brexit and the pandemic, said Steve Lowy at BETA.
Before Britain's EU exit, Britain welcomed "well over one million" such students per year, he said.
Now "there is a perception of us not being welcoming, and not open to people from Europe. And that is a harder thing to overcome".
While a BETA poll showed Britons favoured relaxing the post-Brexit travel rules, Lowy argued that overcoming the new negative perception was "potentially a long-term issue".
For those students who have managed to travel to Scotland, the experience is celebrated, especially coming out of Covid restrictions.
"There have been no trips, everything has been cancelled because of lockdowns," said 13-year-old Aaron Schaetzel.
– Collective travel –
The UK authorities say they can already offer students a so-called "collective passport".
But this document — the product of a 1961 European treaty — has not been signed by all current EU members.
As for the French travel sector, it is waiting on its own government's guidance regarding use of the collective passport for the first time.
The UK government, meanwhile, cites security risks for some students now needing individual visas, something Lowy finds hard to accept.
"Youth travel is low risk," he insisted.
"These students and their teachers are here for cultural and educational purposes, and that is only good for the UK — not just the initial revenue they bring but for the long-term impact." 
On Calton Hill, tour guide Marilyn Hunter passionately tells the French students about Scotland's landscape, its history and major exports whisky and salmon.
But Brexit seems to have spoiled the opportunity for some EU-based students to visit the UK.
The previous week, a group visiting from Germany had been forced to leave behind four students who had not obtained their visas in time.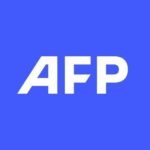 With 2,400 staff representing 100 different nationalities, AFP covers the world as a leading global news agency. AFP provides fast, comprehensive and verified coverage of the issues affecting our daily lives.
Australian KFC patrons clucking mad over lettuce-cabbage switch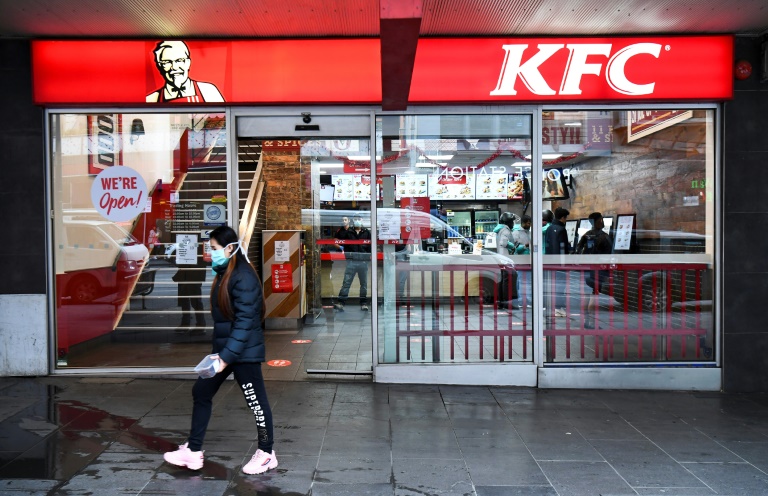 Fried chicken chain KFC said Tuesday that high lettuce prices in Australia have forced it to switch to a cabbage mix in burgers and other products, prompting customers to complain the result is less than "finger lickin' good".
The local price of the verdant leaf has soared by as much as 300 percent in recent months, forcing the fast-food chain to tweak the Colonel's recipe in some stores.
"We're currently experiencing a lettuce shortage. So, we're using a lettuce and cabbage blend on all products containing lettuce until further notice," the company told customers.
The company blamed widespread flooding in the country's east for the problem.
But supply chain expert Flavio Macau of Edith Cowan University said Russia's invasion of Ukraine was also a factor, pushing up diesel and fertiliser prices.
A single head of iceberg lettuce in Sydney or Melbourne that once sold for about $2 now goes for close to $8.
The company told customers: "If that's not your bag, simply click 'customise' on your chosen product and remove lettuce from the recipe :)"
The change was certainly not the "bag" of some social media users.
"The fact that you are replacing lettuce with cabbage makes me rethink my whole meal at KFC. There's 4 or 5 other things I would eat before cabbage Its such a weird choice," said one disgruntled tweeter.
"Feels like a sign of the apocalypse," said another.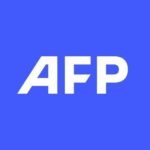 With 2,400 staff representing 100 different nationalities, AFP covers the world as a leading global news agency. AFP provides fast, comprehensive and verified coverage of the issues affecting our daily lives.
Asian markets mixed as rate hike woes offset China tech hopes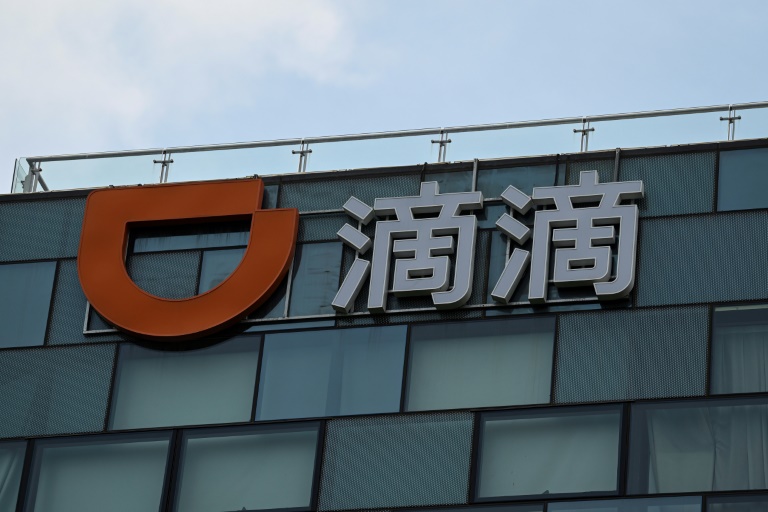 Asian markets struggled Tuesday on long-running worries over surging inflation and rising interest rates, which overshadowed hopes that China would ease off its regulatory drive against the country's beleaguered tech giants.
A spike in US Treasury yields took the wind out of the sales for Wall Street, with focus now on the release of inflation data from the United States and China at the end of the week.
Analysts are tipping the Federal Reserve to lift borrowing costs by half a point at its next three meetings as officials try to get a grip on runaway prices.
But that is causing discomfort on trading floors as investors fret over the impact on economic growth and firms' bottom lines.
"Inflation concerns are not going anywhere fast," Fiona Cincotta, at City Index, said. "Rising crude oil prices and a strong labour report have lifted bets that the Fed may need to act aggressively to rein in inflation."
And SPI Asset Management's Stephen Innes added: "Investors are hyper-focused on inflation, economic growth, and future Fed policy.
"Most assume the worst and think a financial tsunami will hit the US and global markets thanks to the quorum of US-based bank CEOs that have given the gloomy growth narrative their imprimatur. Anything less than that outcome is going to surprise a lot of folks."
Equity markets were mixed in early trade.
Tokyo rose, helped by a softening of the yen to a two-year low owing to expectations the Bank of Japan will not tighten monetary policy just as US rates climb.
Manila and Jakarta also edged up but there were losses in Sydney, Seoul, Singapore, Wellington and Taipei.
Hong Kong dipped and Shanghai was flat, even as heavyweights Alibaba and JD.com led gains among tech firms following a report that China was close to ending a painful crackdown on ride-hailing app Didi Global and restore its main apps this week. Didi's US-listed notes soared more than 20 percent.
The Wall Street Journal added that probes into two other firms — Full Truck Alliance and recruitment platform Kanzhun — fanning optimism for the sector's outlook after a long period of hefty selling pressure.
"This was seen as a signal that the regulatory crackdown on Chinese tech firms was starting to end… as China focuses on stabilising the economy following Covid restrictions," said National Australia Bank's Tapas Strickland.
Markets have seen some levelling out in recent weeks as the easing of lockdown measures in China helps to offset some of the worries about higher rates and the impact of the Ukraine war.
But market-watcher Louis Navellier warned there was still plenty more volatility to come.
"If history repeats, we could be down tomorrow, then up on Wednesday, then down on Thursday, and possibly up on Friday," he said in a commentary. "So just get used to these up-down, up-down oscillations because they are going to continue.
"I want to remind investors to not get too excited when the market rallies because it is going to continue to oscillate. There is just too much uncertainty out there."
– Key figures at around 0230 GMT –
Tokyo – Nikkei 225: UP 0.4 percent at 28,031.15 (break)
Hong Kong – Hang Seng Index: DOWN 0.2 percent at 21,609.25
Shanghai – Composite: FLAT at 3,237.14
Brent North Sea crude: UP 0.6 percent at $120.28 per barrel
West Texas Intermediate: UP 0.7 percent at $119.29 per barrel
Euro/dollar: DOWN at $1.0675 from $1.0699 
Pound/dollar: DOWN at $1.2500 from $1.2528
Euro/pound: UP at 85.42 pence from 85.37 pence
Dollar/yen: UP at 132.60 yen from 131.88 yen
New York – Dow: UP 0.1 percent to 32,915.78 (close)
London – FTSE 100: UP 1.0 percent at 7,608.22 (close)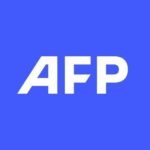 With 2,400 staff representing 100 different nationalities, AFP covers the world as a leading global news agency. AFP provides fast, comprehensive and verified coverage of the issues affecting our daily lives.