Flights resume after computer glitch shuts Swiss airspace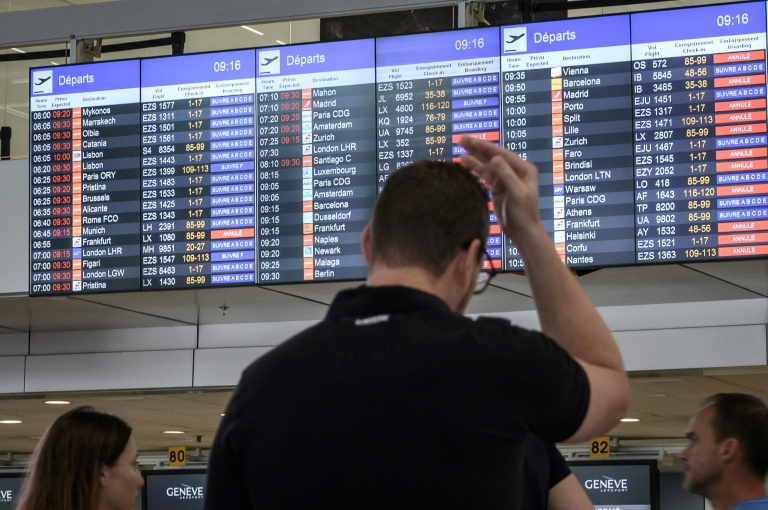 Swiss airspace reopened Wednesday morning after a computer glitch grounded flights across the Alpine nation for several hours, officials said.
"Swiss airspace is now open again," Swiss air traffic control service Skyguide said in a tweet, adding "the technical malfunction at Skyguide has been resolved".
It did not say what had caused the problem that shut Swiss airspace for hours Wednesday morning, but said that "air traffic over Switzerland and operations at the national airports of Geneva and Zurich are resuming".
Those airports too announced that flights had begun taking off.
"Good news! Air traffic has gradually resumed since 8:30 am (0630 GMT)," Geneva airport said in a tweet, warning that a number of flights had been cancelled and urging passengers to check with their airlines.
At the airport, where the first morning flights were delayed by more than three hours, dozens of travellers crowded around the information screens, with phones plastered to their ears.
Zurich airport also said flight operations were "running again", although flight operations would be at 50-percent capacity until 9:30 am, and 75-percent after that.
"We recommend passengers to pay attention to the flight information of the airline."
The chaos erupted when Skyguide announced it had "experienced a technical malfunction in the early hours of this morning, which is why Swiss airspace has been closed to traffic for safety reasons".
It said it regretted "this incident and its consequences for its customers, partners and passengers."
The Swiss news agency ATS-Keystone said international flights to Switzerland had been re-routed to Milan in northern Italy.
The Zurich airport website meanwhile showed that a United Airlsines flight from New York had been rerouted to Frankfurt in western Germany, while a Singapore Airlines flight from the city state had been sent to the southern German city of Munich. 
Zurich is Switzerland's largest airport, with more than 10.2 million passengers going through its terminals in 2021.
But with Covid restrictions lifted, air traffic has picked up significantly since then, with 1.9 million passengers registered there in May alone.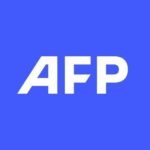 With 2,400 staff representing 100 different nationalities, AFP covers the world as a leading global news agency. AFP provides fast, comprehensive and verified coverage of the issues affecting our daily lives.
China's middle class looks to flee as Covid policies bite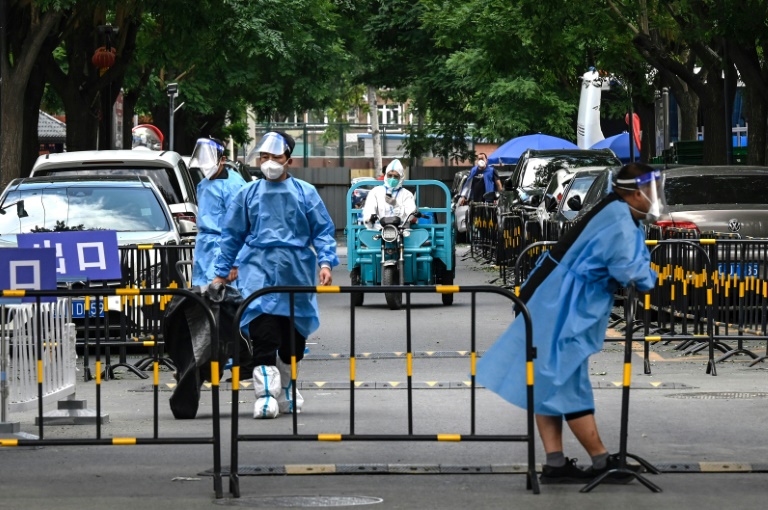 Alan Li no longer sees any future for his family in China after harsh Covid rules decimated his business, upended his son's education and left his country out of step with the rest of the world.
He has given up hope of a return to normal after months of lockdowns in Shanghai, and now plans to close his firm and move to Hungary, where he sees better opportunities and his 13-year-old son can attend an international school.
"Our losses this year mean that it's over for us," he told AFP wearily, asking to withhold his real name.
"We have been using our own cash savings to pay 400 workers (during the lockdown). What if it happens again this winter?"
Shanghai's long shutdown, which brought food shortages and protests, has driven some to reconsider staying in a country where livelihoods and lifestyles can vanish at the whim of the state.
Schools have been closed and exams called off, including assessments for applying to American universities.
Li is frustrated that his son's expensive bilingual schooling has been mostly online for two years, and he is anxious about the way Beijing has tightened oversight of the curriculum.
"This is a waste of our children's youth," Li said.
Being fairly well off, he has been able to take advantage of a European investment scheme that grants him and his family residency in Budapest.
"Many people know that if they sold all their assets they could 'lie flat' in a European country," he said, using a slang phrase meaning to take it easy.
Beijing-based immigration consultant Guo Shize told AFP his company has seen an explosion of enquiries since March, including a threefold increase in Shanghai clients.
Even after the lockdown eased, requests continued flooding in at more than double the usual level.
"Once that spark has been lit in people's minds, it doesn't die down quickly," he said. 
– Exit ban –
Censors have sought to suppress discussion of emigration, prompting nimble internet users to adopt the term "run" instead.
Searches for the term on messaging app WeChat peaked during Shanghai's shutdown.
But as more people consider ways to leave, Beijing has doubled down on strict exit policies for Chinese citizens.
All "unnecessary" travel out of the country has been banned. Passport renewals have been all but halted, with authorities blaming the risk of Covid being carried into the country.
In the first half of 2021, immigration authorities issued only two percent of the passports given out in the same period in 2019.
One woman who emigrated to Germany told AFP she receives dozens of messages from Chinese people looking for tips on escaping.
Emily, who did not want to use her real name, tried to help a relative obtain a new passport to take up a job in Europe, but the application was denied.
"It's like being a child who wants to go to their friend's house to play but their parents won't let them leave," she said, adding that she has heard of passports being sold for up to 30,000 yuan ($4,500) on the black market.
– 'Absolutely insane' –
A Chinese freelancer told AFP he was turned back by immigration officers while attempting to fly to Turkey for work last October, despite having already checked in.
"My itinerary sounded too suspicious to them. They took my passport into an office and 15 minutes later told me I do not meet the requirements" for leaving, he said on condition of anonymity. "It was absolutely insane."
He managed to leave weeks later by entering semi-autonomous Macau on a different travel document, before catching an onward flight.
Some are disillusioned with Beijing's growing controls, which have been ramped up during the pandemic.
"I just want to live in a country where the government won't crudely interfere in my personal life," said Lucy, a 20-year-old student at an elite Beijing university involved in LGBTQ and Marxist activism.
The virus policies had "allowed the government to control and monitor everything", she said.
"Perhaps rather than accepting and adapting to this system, we must go elsewhere and create a new life."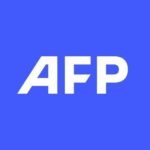 With 2,400 staff representing 100 different nationalities, AFP covers the world as a leading global news agency. AFP provides fast, comprehensive and verified coverage of the issues affecting our daily lives.
South Korean truckers end week-long strike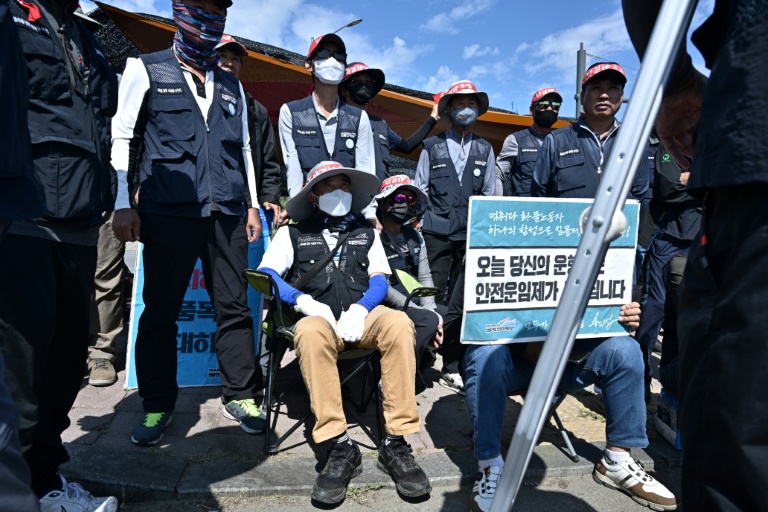 South Korean truck drivers will return to work Wednesday after reaching an agreement with Seoul to end an eight-day protest over wages and fuel costs that had snarled global supply chains.
The truckers' industrial action had disrupted production and shipments for the crucial steel, petrochemical and automobile sectors, in an early test for new President Yoon Suk-yeol who has vowed to deal with labour disputes "strictly".
The Cargo Truckers Solidarity Union reached an agreement with the transport ministry late Tuesday and truckers will return to work from Wednesday, the ministry said in a statement.
The ministry said is "relieved" that the union decided to end their strike, adding "we are very sorry for causing concern for the people due to discruptions in logistics and production".
The truckers called the strike to protest over sharp rises in fuel prices — with inflation at its highest level in more than a decade — and the ending of a minimum wage guarantee.
The Safe Trucking Freight Rates System was due to expire later this year but the two sides reportedly agreed to keep it in place.
The policy was designed to help prevent dangerous driving by truckers and guarantee minimum freight rates.
"All we are asking for is to remove the uncertainty in our lives," union member Cho Jeong-jae told AFP Tuesday at a protest in Incheon, a city bordering Seoul.
"Our livelihood is at stake."
Cho said the rising cost of fuel had not been reflected in the fees businesses pay to transport their goods.
"When fuel prices drop, it's reflected very quickly by lowering freight fees," Cho said. "But that's not the case when fuel prices rise."
The strike in Asia's fourth-largest economy was the latest blow to international supply chains that are already strained by Covid-19 lockdowns in China, and Russia's invasion of Ukraine.
South Korea is the world's largest memory chip exporter and home to global chip powerhouse Samsung Electronics, as well as large car companies including Kia and Hyundai Motors.
The country's trade ministry said Tuesday that the action had resulted in losses for businesses of about 1.6 trillion won ($1.2 billion).
Prime Minister Han Duck-soo had called for an end to the strike at a cabinet meeting on Tuesday, saying "it's causing a major setback to the logistics network."
On the campaign trail, President Yoon — a political novice — had vowed to be strict on labour disputes and indicated he was more pro-business on issues such as minimum working hours.
At least 23 members of the Cargo Truckers Solidarity Union have been arrested for "illegal activities" at the protests, according to the transport ministry.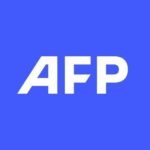 With 2,400 staff representing 100 different nationalities, AFP covers the world as a leading global news agency. AFP provides fast, comprehensive and verified coverage of the issues affecting our daily lives.
Asian markets enjoy post-rout calm as traders await Fed hike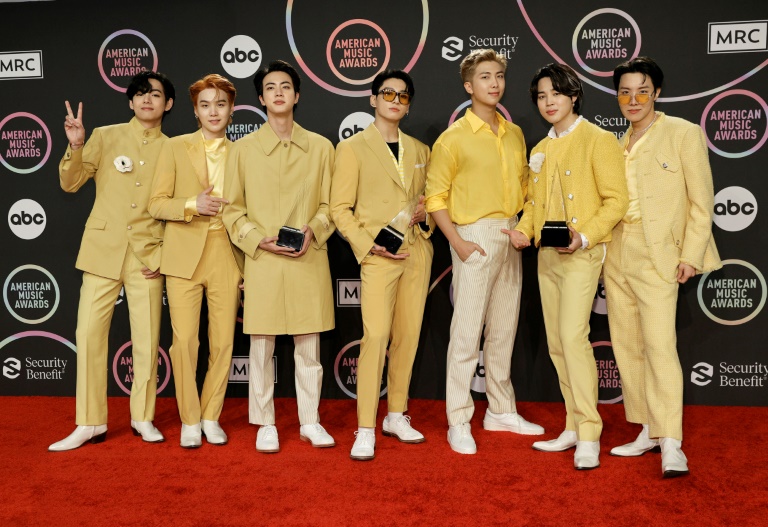 Asian equities were mixed Wednesday with investors nervously awaiting a Federal Reserve interest rate decision that has taken on greater significance since a forecast-busting inflation report sent shockwaves through world markets.
Trading floors saw a sea of red at the start of the week after data showed US consumer prices soared at their fastest pace in four decades last month, confounding hopes they were stabilising and putting pressure on officials to act.
The news ramped up bets that the central bank would hike interest rates at a steeper and faster pace than expected as it struggles to retain credibility.
Before Friday's data, the Fed had been tipped to lift borrowing costs by half a point when its policy meeting ends Wednesday but investors are now widely anticipating a three-quarter point increase, with some even suggesting one percentage point.
The moves fuelled worries that the tighter monetary conditions will deal a blow to the US economy and potentially send it into recession next year.
Still, many observers say acting now is the only option available to policymakers if they want to rein in prices and prevent stagflation.
"The sooner they are going to be clear about how quickly they are going to raise rates and what is an acceptable rate of inflation for them, the sooner markets will calm down," Wincrest Capital's Barbara Ann Bernard told Bloomberg Television.
And StoneX Financial's Matt Simpson added: "A bullish outcome for risk-appetite is the well-telegraphed 75-basis-point hike, conviction from the Fed that they'll manage a soft landing, alongside a downwardly revised CPI forecast for good measure".
But he warned that a half-point increase "could inadvertently weigh on sentiment as markets are concerned the Fed aren't taking inflation seriously enough".
While most of Wall Street and Europe ended down, they saw less turbulent action than Friday and Monday.
Asia was mixed, with some markets enjoying a bargain-buying.
Hong Kong, Shanghai, Singapore, Wellington, Taipei and Jakarta were all in positive territory, while Tokyo, Sydney, Seoul and Manila slipped.
While there is a little calm ahead of the Fed announcement, commentators warn that uncertainty will continue to course through trading floors for some time.
Strategist Louis Navellier said markets could go one of two ways after the meeting.
"The big unknown is will the market have a relief rally thinking that inflation is finally being seriously addressed and will therefore be tamed sooner than feared?
"Or will the move create new sellers from fears that the Fed is panicking and may hasten a recession by overshooting as it chases inflation?
"Either way, rates will be rising in an attempt to slow demand in order to slow inflation and further volatility is almost guaranteed."
In company news, the management agency of K-pop supergroup BTS plunged by a quarter in Seoul after the band announced they were taking an indefinite break.
The seven members, who have generated billions of dollars for South Korea's economy, made the shock announcement on Tuesday.
On Wednesday morning the band's label HYBE collapsed about 27 percent, wiping $1.6 billion off its market valuation.
– Key figures at around 0230 GMT –
Tokyo – Nikkei 225: DOWN 0.7 percent at 26,435.01 (break)
Hong Kong – Hang Seng Index: UP 1.0 percent at 21,281.78
Shanghai – Composite: UP 1.0 percent at 3,320.70
Euro/dollar: UP at $1.0445 from $1.0420 late Tuesday
Pound/dollar: UP at $1.2040 from $1.1993
Dollar/yen: DOWN at 135.17 yen from 135.33 yen 
Euro/pound: DOWN at 86.77 pence from 86.84 pence
Brent North Sea crude: UP 0.3 percent at $121.47 per barrel
West Texas Intermediate: UP 0.3 percent at $119.24 per barrel
New York – Dow: DOWN 0.5 percent at 30,364.83 (close)
London – FTSE 100: DOWN 0.3 percent at 7,187.46 (close)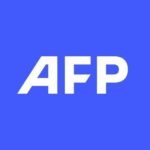 With 2,400 staff representing 100 different nationalities, AFP covers the world as a leading global news agency. AFP provides fast, comprehensive and verified coverage of the issues affecting our daily lives.