Freedom and fear: the foundations of America's deadly gun culture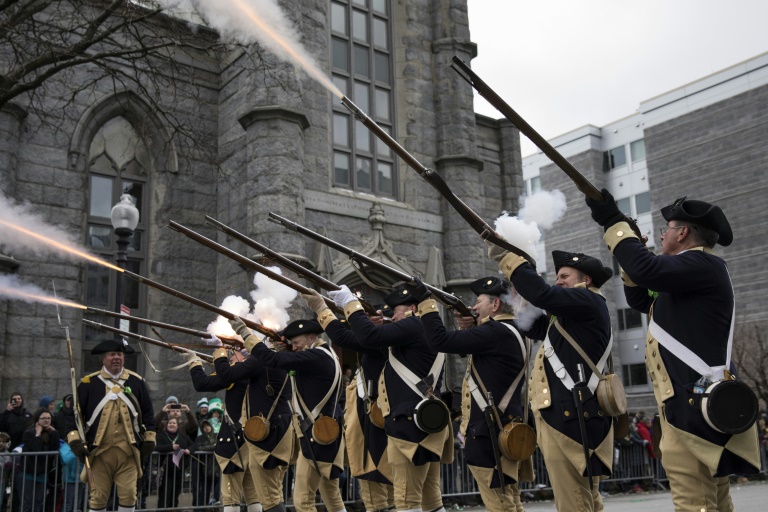 It was 1776, the American colonies had just declared their independence from England, and as war raged the founding fathers were deep in debate: should Americans have the right to own firearms as individuals, or just as members of local militia?
As a landmark Supreme Court decision expanded gun rights Thursday, just weeks after a mass killing of 19 children in their Texas school, the debate rages on and outsiders wonder why Americans are so wedded to the firearms used in such massacres with appalling frequency.
The answer, experts say, lies both in the traditions underpinning the country's winning its freedom from Britain, and most recently, a growing belief among consumers that they need guns for their personal safety.
Over the past two decades — a period in which more than 200 million guns hit the US market — the country has shifted from "Gun Culture 1.0," where guns were for sport and hunting, to "Gun Culture 2.0" where many Americans see them as essential to protect their homes and families.
That shift has been driven heavily by advertising by the nearly $20 billion gun industry that has tapped fears of crime and racial upheaval, according to Ryan Busse, a former industry executive.
Recent mass murders "are the byproduct of a gun industry business model designed to profit from increasing hatred, fear, and conspiracy," Busse wrote in May in the online magazine The Bulwark.
Yet in the wake of the May mass shootings of Black people at a supermarket in New York state and children and teachers at their school in Uvalde, Texas, consensus emerged for US lawmakers to advance some modest new gun control measures.
Nearly simultaneously the US Supreme Court struck down Thursday a New York state law restricting who can carry a firearm, a significant expansion of gun rights.
– Guns and the new nation –
For the men designing the new United States in the 1770s and 1780s, there was no question about gun ownership.
They said the monopoly on guns by the monarchies of Europe and their armies was the very source of oppression that the American colonists were fighting.
James Madison, the "father of the constitution," cited "the advantage of being armed, which the Americans possess over the people of almost every other nation."
But he and the other founders understood the issue was complex. The new states did not trust the nascent federal government, and wanted their own laws, and own arms.
They recognized people needed to hunt and protect themselves against wild animals and thieves. But some worried more private guns could just increase frontier lawlessness.
Were private guns essential to protect against tyranny? Couldn't local armed militia fulfil that role? Or would militia become a source of local oppression?
In 1791, a compromise was struck in what has become the most parsed phrase in the Constitution, the Second Amendment guaranteeing gun rights:
"A well regulated militia, being necessary to the security of a free state, the right of the people to keep and bear arms, shall not be infringed."
– 1960s gun control –
Over the following two centuries, guns became an essential part of American life and myth.
Gun Culture 1.0, as Wake Forest University professor David Yamane describes it, was about guns as critical tools for pioneers hunting game and fending off varmints — as well as the genocidal conquest of native Americans and the control of slaves.
But by the early 20th century, the increasingly urbanized United States was awash with firearms and experiencing notable levels of gun crime not seen in other countries. 
From 1900 to 1964, wrote the late historian Richard Hofstadter, the country recorded more than 265,000 gun homicides, 330,000 suicides, and 139,000 gun accidents. 
In reaction to a surge in organized crime violence, in 1934 the federal government banned machine guns and required guns to be registered and taxed. 
Individual states added their own controls, like bans on carrying guns in public, openly or concealed.
The public was for such controls: pollster Gallup says that in 1959, 60 percent of Americans supported a complete ban on personal handguns.
The assassinations of John F. Kennedy, Robert F. Kennedy and Martin Luther King, brought a push for strenuous regulation in 1968.
But gunmakers and the increasingly assertive National Rifle Association, citing the Second Amendment, prevented new legislation from doing more than implement an easily circumvented restriction on direct mail-order gun sales.
– The holy Second Amendment –
Over the next two decades, the NRA built common cause with Republicans to insist that the Second Amendment was absolute in its protection of gun rights, and that any regulation was an attack on Americans' "freedom."
According to Matthew Lacombe, a Barnard College professor, achieving that involved the NRA creating and advertising a distinct gun-centric ideology and social identity for gun owners.
Gun owners banded together around that ideology, forming a powerful voting bloc, especially in rural areas that Republicans sought to seize from Democrats.
Jessica Dawson, a professor at the West Point military academy, said the NRA made common cause with the religious right, a group that believes in Christianity's primacy in American culture and the constitution.
Drawing "on the New Christian Right's belief in moral decay, distrust of the government, and belief in evil," the NRA leadership "began to use more religiously coded language to elevate the Second Amendment above the restrictions of a secular government," Dawson wrote.
– Self-defense –
Yet the shift of focus to the Second Amendment did not help gunmakers, who saw flat sales due to the steep decline by the 1990s in hunting and shooting sports. 
That paved the way for Gun Culture 2.0 — when the NRA and the gun industry began telling consumers that they needed personal firearms to protect themselves, according to Busse.
Gun marketing increasingly showed people under attack from rioters and thieves, and hyped the need for personal "tactical" equipment.
The timing paralleled Barack Obama becoming the first African American president and a rise in white nationalism.
"Fifteen years ago, at the behest of the NRA, the firearms industry took a dark turn when it started marketing increasingly aggressive and militaristic guns and tactical gear," Busse wrote.
Meanwhile, many states answered worries about a perceived rise in crime by allowing people to carry guns in public without permits. 
In fact, violent crime has trended downward over the past two decades — though gun-related killings have surged in recent years.
That, said Wake Forest's Yamane, was a key turning point for Gun Culture 2.0, giving a sharp boost to handgun sales, which people of all races bought, amid exaggerated fears of internecine violence.
Since 2009, sales have soared, topping more than 10 million a year since 2013, mainly AR-15-type assault rifles and semi-automatic pistols.
"The majority of gun owners today — especially new gun owners — point to self-defense as the primary reason for owning a gun," Yamane wrote.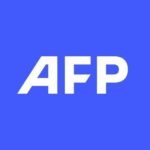 With 2,400 staff representing 100 different nationalities, AFP covers the world as a leading global news agency. AFP provides fast, comprehensive and verified coverage of the issues affecting our daily lives.
US orders all Juul vaping products off the market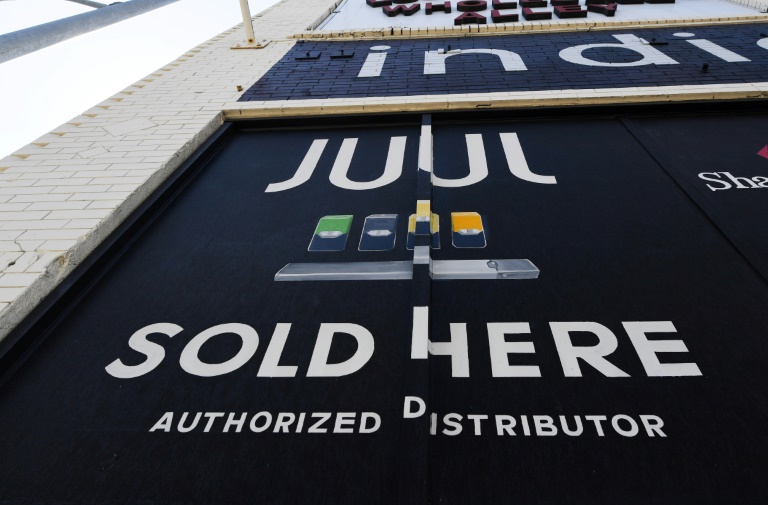 The US Food and Drug Administration on Thursday said it was ordering all vaping products produced by Juul Labs off the market after finding the former industry leader had failed to address certain safety concerns.
The decision clears the way for rival brands to increase their share of the market, which Juul once dominated.
"Today's action is further progress on the FDA's commitment to ensuring that all e-cigarette and electronic nicotine delivery system products currently being marketed to consumers meet our public health standards," said FDA Commissioner Robert Califf in a statement. 
Products affected include the Juul device and its pods, which currently come in the flavors Virginia tobacco and in menthol, at nicotine concentrations of five and three percent.
After completing a two-year review of the company's marketing application, the FDA found the data presented "lacked sufficient evidence regarding the toxicological profile of the products," it said.
"In particular, some of the company's study findings raised concerns due to insufficient and conflicting data – including regarding genotoxicity and potentially harmful chemicals leaching from the company's proprietary e-liquid pods," it added.
Juul was blamed for a surge in youth vaping over its marketing of fruit and candy flavored e-cigarettes, which it stopped selling in 2019.
In January 2020, the FDA said sale of e-cigarettes in flavors other than tobacco or menthol would be illegal unless specifically authorized by the government.
The agency has approved some e-cigarette products from other makers such as Reynolds American, the current market leader, NJOY and Logic Technology Development.
Juul has argued that vaping products can provide a solution to the harmful health impacts from conventional cigarettes.
Juul's products "exist only to transition adult smokers away from combustible cigarettes," Chief Executive KC Crosthwaite said on the company's website, adding that the company is "working hard" to rebuild its reputation following an "erosion of trust over the past few years."
On Tuesday, President Joe Biden's administration announced it would develop a new policy requiring cigarette producers to reduce nicotine to non-addictive levels.
The initiative requires the FDA to develop and then publish a rule, which will likely be contested by industry.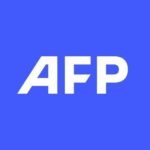 With 2,400 staff representing 100 different nationalities, AFP covers the world as a leading global news agency. AFP provides fast, comprehensive and verified coverage of the issues affecting our daily lives.
Instagram trials AI tool to verify age of users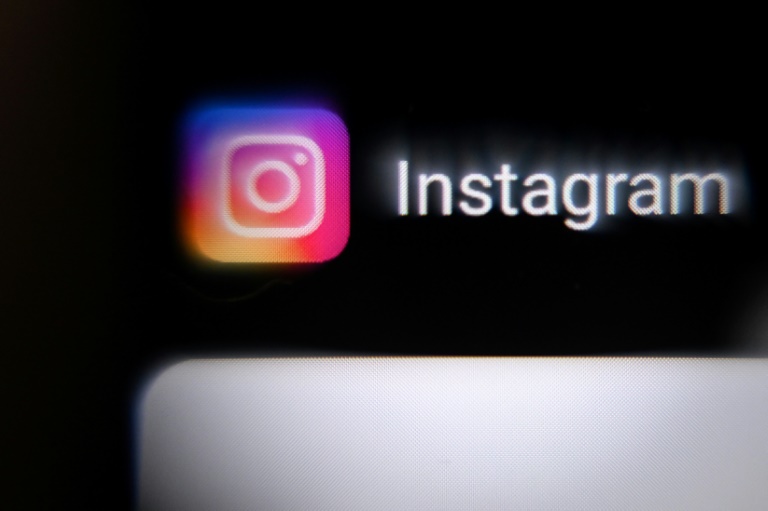 Photo sharing platform Instagram said on Thursday it was starting to trial a tool that relies on artificial intelligence (AI) to confirm the age of users in the United States.
Lawmakers across the world have been vocal in demanding that the social media service, owned by US tech giant Meta, protect young people from adult content and invasions of their privacy.
It's a thorny issue that tech companies say is not easily solved, but could be tackled with broader technological changes like birthdates being tied to a person's cell phone.
Meta announced testing of new verification tools for anyone trying to change their age from under 18 to over 18 on the platform, including recording a video selfie or asking friends to verify their age.
"We're testing this so we can make sure teens and adults are in the right experience for their age group," Meta said.
The video selfies will be sent to British firm Yoti, which has developed an AI tool that it says can work out the age of under-20s to within 1.5 years.
Though Yoti's own data suggests its tool is generally worse at verifying the ages of women and girls, and people with darker skin.
Both Yoti and Meta said the selfies would be deleted after the check.
Last year, Instagram boss Adam Mosseri told US lawmakers he felt it was not Instagram's job to check the age of users.
"I believe it would be much more effective to have age verification at the device level," he said.
He suggested parents should make sure the child's phone knew the age "as opposed to having every app, and there's millions of apps out there, trying to verify age on their own".
Instagram was rocked last year by revelations from whistleblower Frances Haugen that suggested executives were aware the platform could harm the mental health of young people, particularly teenage girls.
It has since rolled out several features aimed at protecting younger users.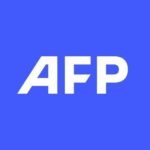 With 2,400 staff representing 100 different nationalities, AFP covers the world as a leading global news agency. AFP provides fast, comprehensive and verified coverage of the issues affecting our daily lives.
As Russia cuts gas, coal makes a comeback in Europe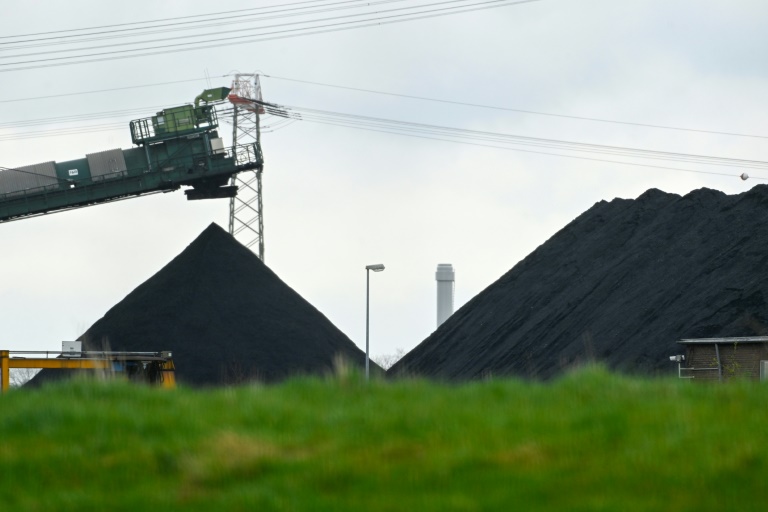 Russia's gas cuts to Europe have prompted a clutch of countries to revert to burning coal, raising concerns as the EU seeks to become climate neutral by 2050.
Here is a look at the situation:
– Coal still here, but declining –
Globally, coal is the main source of energy for electricity production, but it is also the top producer of greenhouse gases.
Its use is declining in the European Union, where 202 coal-fired plants with production capacity of 111 gigawatts were in operation earlier this year, according to the Global Energy Monitor, a US-based non-governmental organisation.
Germany is home to the most plants with 63, followed by 44 in neighbouring Poland and 24 in the Czech Republic.
But their use is falling in the 27-nation EU, with coal behind 13 percent of electricity production in 2020, compared to 25 percent in 2013, thanks in part to the rising cost of CO2 emission permits.
"Since 2015, all European countries have gradually pledged to abandon coal, including Poland which was very opposed to that," noted Nicolas Berghmans at the Paris-based Institute for Sustainable Development and International Relations.
There are no new coal projects underway in Europe, unlike other regions such as Asia.
Some countries, like Portugal, have completely eliminated the use of the fossil fuel.
– A temporary reprieve –
Russia's halt in natural gas deliveries threatens to rapidly create shortages, so several countries have announced temporary measures in favour of coal.
One such country is Germany, where coal-fired electricity plants will operate longer than planned. Berlin has insisted this does not change its plans to exit coal in 2030.
Austria, Italy and the Netherlands have made similar announcements.
Germany has already stepped up coal use: in the first five months of the year, electricity produced by coal jumped 20 percent, according to Rystad Energy, a research and business intelligence firm.
The EU has decided to ban Russian coal from the month of August, so it will need to import hard coal supplies from elsewhere. Europe is nearly sufficient in brown coal, which is the most polluting.
The German association of hard coal importers estimated in March that Russian imports could be quickly replaced by supplies from countries such as the United States, Colombia, South Africa, Australia, Mozambique and Indonesia.
– A bit of elbow room –
EU officials have called for using the crisis to push forward in the transition to clean energy rather than reverting to dirty fuels.
Berghmans noted that using coal plants would cause a temporary rise in carbon emissions.
"Nevertheless, the advantage of calling upon these plants that were due to close is that there is no investment in new capacity," he said.
Europe is thus in a completely different situation than Asia, where projects for new coal-fired electricity plants are still being undertaken. These facilities will likely be in operation for decades.
The International Energy Agency (IEA) has flagged a worrying increase in investment in coal projects, a 10 percent rise in 2021 centred in Asia. A similar gain is expected in 2022.
EU members are currently discussing a plan called RepowerEU that would accelerate the push towards renewable energy sources and reduce overall demand.
Berghmans expressed confidence that renewables and demand reduction would allow Europe to "turn the corner" and achieve its climate objectives.
The IEA, which has presented a plan to help Europe reduce its dependence upon Russian gas, believes there is a bit of room for the continent to revert to coal use without increasing carbon emissions.
According to its calculations, Europe can replace about 14 percent of imported Russian gas with coal-fired electricity without producing more pollution.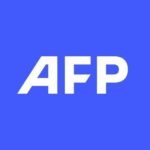 With 2,400 staff representing 100 different nationalities, AFP covers the world as a leading global news agency. AFP provides fast, comprehensive and verified coverage of the issues affecting our daily lives.