Germany races to stockpile gas before winter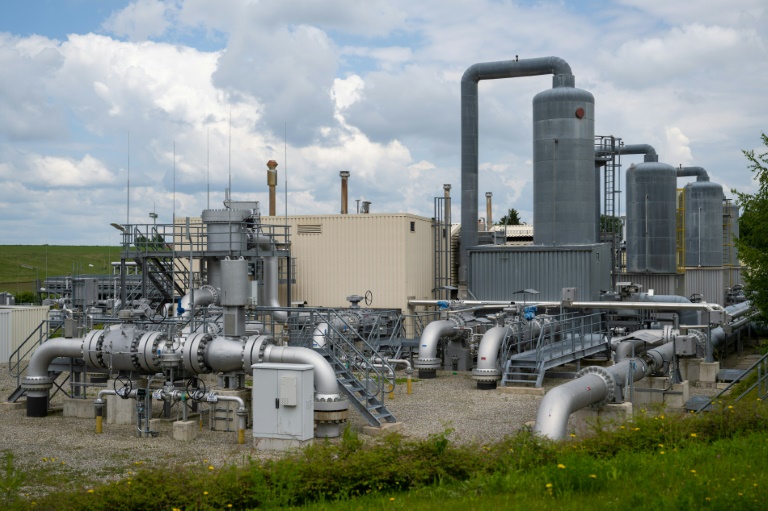 Germany's race to wean itself off Russian energy and stockpile enough gas before winter is playing out largely hidden from view, some 1,600 metres (one mile) below ground in the foothills of the Bavarian Alps.
Surrounded by rolling farmland near the banks of the river Inn, the former Bierwang natural gas field in Unterreit serves as one of Germany's largest underground gas storage facilities.
Run by German operator Uniper, Bierwang can hold more than 800 million cubic metres of gas — enough to power the nearby city of Munich for eight months.
Like other storage sites, Bierwang replenishes its stocks between winters, to keep homes heated and Germany's energy-hungry industry humming during the cold months when demand is highest.
But this year, the stakes are higher than ever. 
With the war in Ukraine raging and Moscow increasingly seen as an unreliable supplier, governments across Europe are scrambling to store supplies before Moscow decides to reduce the flow of gas, or close the taps altogether.
"The security of supply this winter will depend on two factors: how full the storage facilities are and how much new gas keeps arriving" from abroad, said Sebastian Herold, a professor of energy economics at the Darmstadt University of Applied Sciences.
Russian deliveries will play a "decisive role" in this, Herold said.
Efforts by successive German governments to build closer economic ties with Moscow have left the country hooked on Russian energy imports, a policy now widely seen as misguided.
– Injected into rock –
Fears that a sudden shortage of Russian gas could bring Europe's biggest economy to its knees recently prompted the German government to adopt legislation requiring all of the nation's gas reservoirs to be 90 percent full by November. 
Altogether, the above and underground sites have enough capacity to cover 25 percent of Germany's natural gas consumption. They act as a kind of buffer in times of strain on the gas market or if demand spikes during unusually cold weather.
As part of Western sanctions against Moscow, Germany has already agreed to phase out Russian oil and coal. But becoming independent of Russian gas will take longer — and it won't come cheap as the war in Ukraine sends energy prices soaring.
So far, Berlin has managed to reduce the share of its natural gas supplied by Russia from 55 percent before the invasion, to 35 percent now thanks to increased deliveries from countries like Norway and the Netherlands, and through liquefied natural gas contracts (LNG).
In Bierwang, a network of long-distance pipelines delivers gas to the storage facility. The gas is then compressed before being injected into porous sandstone and stored in natural reservoirs deep below ground.
This method allows vast quantities of natural gas to be stockpiled, but the filling and emptying takes longer than with a second type of underground storage that relies on large caverns in rock salt formations, more commonly found in northern Germany.
"We're on a good way to hopefully deliver the security supply this winter," said Doug Waters, managing director of Uniper Energy Storage, which operates nine storage facilities in Germany.
– Ex-Gazprom unit –
Germany's gas storage sites were 55 percent full on Tuesday, according to the German Federal Network Agency, which posts daily updates online.
The current fill rate is "better than in previous years, but still not sufficient," said the agency's head, Klaus Mueller. 
Complicating Germany's challenge to get ready for winter is the situation at the crucial Rehden gas storage facility in the north, the largest in the country.
The German state temporarily took control of the site's owner, Gazprom Germania, in April, a move Berlin said was necessary to ensure energy security as ties with Russia worsened.
Berlin suspects that the unit's former owner, Russia's state-owned Gazprom, deliberately kept supplies low before the invasion of Ukraine to give it leverage over Germany.
Russia last month cut off supplies to Gazprom Germania in retaliation for Berlin's move.
The Rehden facility, with a gas storage capacity of four billion cubic metres, was just 7.95 percent full on Tuesday.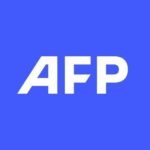 With 2,400 staff representing 100 different nationalities, AFP covers the world as a leading global news agency. AFP provides fast, comprehensive and verified coverage of the issues affecting our daily lives.
Shanghai lockdown sees quarter of US firms cut investment plans: poll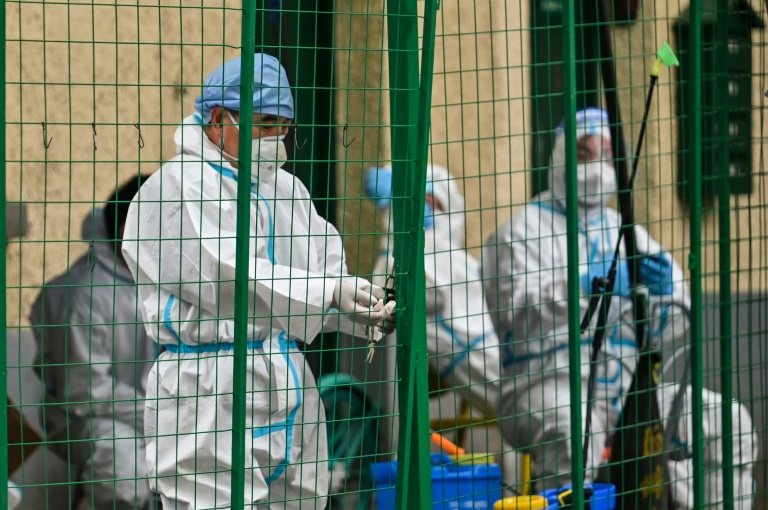 Shanghai's lengthy Covid-19 lockdown pushed a quarter of US firms in the city to cut investment plans and nearly all to drop revenue forecasts, a business group said Wednesday.
The downbeat findings of the American Chamber of Commerce (AmCham) Shanghai survey were the latest sign of the impact of virus controls in China — the only major economy still pursuing a zero-Covid strategy, using lockdowns and mass testing to eliminate all outbreaks.
But such measures left its biggest city Shanghai sealed off for around two months, with a shortage of truckers leaving goods piled up at its port and business closures battering firms.
Over 90 percent of US companies in the metropolis surveyed by AmCham Shanghai have cut their revenue projections for the year, the group said in a report on Wednesday.
The survey of 133 companies also found a quarter were expecting revenues to be more than 20 percent lower than projected.
Nearly 25 percent of companies surveyed have cut investment plans, AmCham Shanghai said.
The commercial hub of 25 million people was closed in sections from late March, when the Omicron variant fuelled China's worst Covid outbreak in two years.
Signs of resentment and anger emerged throughout the lockdown, with some residents struggling to receive fresh produce or access non-Covid medical care.
Although authorities drew up a "white list" of companies that could continue production, this was generally with limitations to minimise virus spread and many smaller firms continued to grapple with restrictions.
AmCham said around a quarter of manufacturers surveyed were speeding the localisation of their China supply chains while moving production of global goods out of the country.
As of early June, only 35 percent of the manufacturers polled were operating at full capacity and close to three-quarters of all firms surveyed had yet to enjoy economic support measures since Shanghai's lockdown.
AmCham Shanghai president Eric Zheng said the lockdown's impact on businesses has been "profound".
"The Shanghai government must act quickly to ensure unhindered supply chains, logistics and worker mobility and to accelerate the provision of financial support to businesses," Zheng said.
This week, analysts at Fitch ratings downgraded China's growth predictions for the year to 3.7 percent based on "the cautious pace at which pandemic-related restrictions have been eased".
This would be far below China's target of around 5.5 percent full-year growth.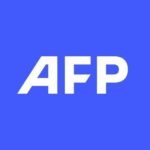 With 2,400 staff representing 100 different nationalities, AFP covers the world as a leading global news agency. AFP provides fast, comprehensive and verified coverage of the issues affecting our daily lives.
Canada businesses hire young teenagers to fill labor shortage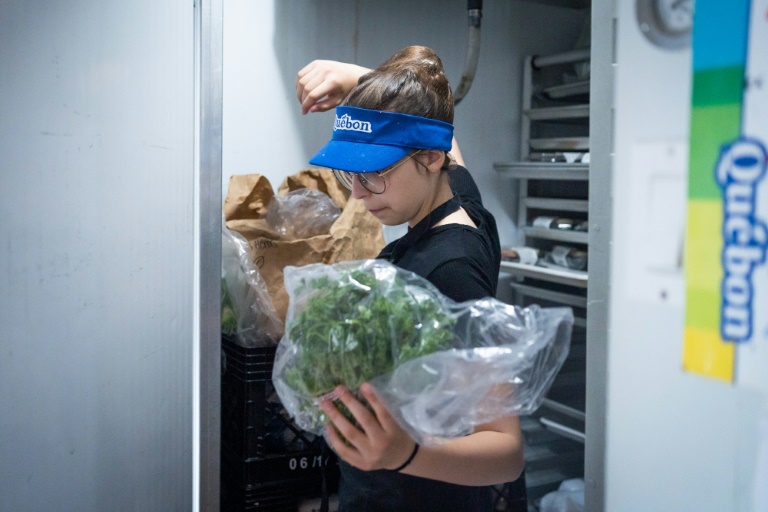 Sofia-Rose Adams skillfully scoops ice cream onto cones and manages the cash register at Les Gourmandes cafe and ice cream parlor in Canada's Montreal region.
The 13-year-old, who wears a blue cap and round glasses, is one of an increasing number of teens who have decided to work after school, helping to address the country's labor shortage.
"I wanted a part-time job, work hours here and there, to earn some pocket money," said Adams.
For the teenager, who is into music and improvisational theatre, it is "normal to start working" at her age.
In Canada's francophone province of Quebec, there is no minimum age to work — only parental authorization is required for those under 14 years old.
There is also no limit on the number of hours worked as long as it is not during school hours or at night for those who are under 16.
In Les Gourmandes' kitchen, other teenage girls prepare soups. Seven of the eight employees of the small business are under 18 years old.
"After the pandemic, we found ourselves with major hiring problems," said owner Marie-Eve Guertin, who had to turn to employees under 15 this year for the first time in almost a decade of operating the restaurant.
"For full-time jobs, it's very difficult. I haven't received any resumes," Guertin said, so she turned to teenagers to keep her business afloat.
"You want to grow a business, you don't want to restrict it," she said, wanting to avoid reducing opening hours as many other restaurants have done.
In Quebec, the latest unemployment rate is 3.9 percent, while the country wide figure is 5.1 percent. The lack of workers in almost every sector has forced businesses to be creative to meet their needs. For some, that has meant hiring teenagers, and in some cases, pre-teens.
– 'Demonstration of autonomy' –
While there is no data available on the number of children under 14 in the labor market, statistics show that half of Quebecers aged 15 to 19 have jobs.
"I started working at 14," said Philippe Marcil, now 17 and an employee of a men's clothing store in a Montreal suburb.
"I understood from a young age that it was important to gain experience in the labor market, so I wanted to experiment with that," said the young man, who previously worked for two years as a supervisor at a fast food chain.
The avid hockey player and runner, who wants to become a lawyer, said he manages to find a balance between social life, work and studies by making "pretty precise schedules," which he tries to stick to as much as possible.
Marcil, who is also very invested in school, has imposed a limit of 15 hours of paid work per week on himself, so his professional life does not encroach on his studies.
Charles Fleury, a sociologist and industrial relations professor at Laval University in Quebec City, said child labor "has always been somewhat present in Quebec, especially if we compare to European countries." 
"Whether you are a child from a privileged or disadvantaged family, there is really this kind of validation of work as a demonstration of autonomy," he said.
But what is new is that with the labor shortage, the type of jobs are changing. Today, teenagers are no longer content with babysitting, delivering newspapers or picking fruit on a farm.
And this is beginning to stir concerns: Quebec Minister of Labor Jean Boulet recently commented that he did not find it "normal" for 11-year-old children to be working and suggested that Quebec was considering legislation to better regulate the work of most youth.
Elsewhere in Canada, minors are also allowed to work, but the minimum age and parental permissions required vary from province to province.
Even if these teenagers decide on their own to enter the labor market, "there is still a risk of encouraging school failure and dropping out," Fleury warned.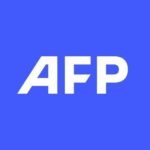 With 2,400 staff representing 100 different nationalities, AFP covers the world as a leading global news agency. AFP provides fast, comprehensive and verified coverage of the issues affecting our daily lives.
It's (not) alive! Google row exposes AI troubles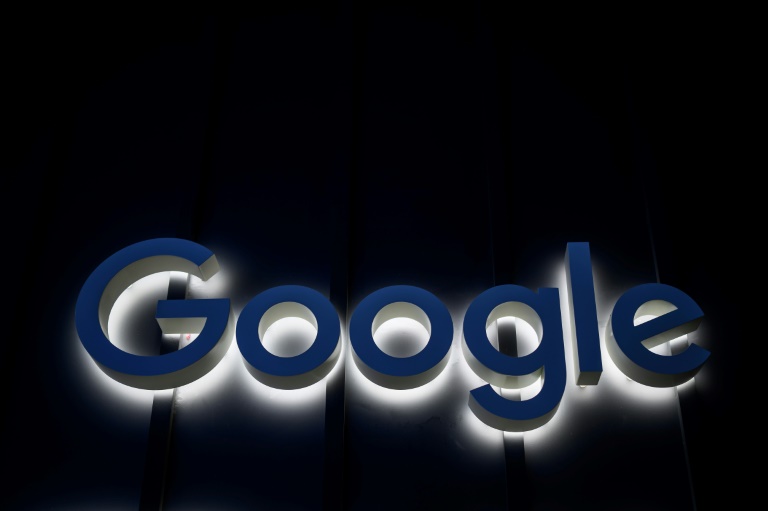 An internal fight over whether Google built technology with human-like consciousness has spilled into the open, exposing the ambitions and risks inherent in artificial intelligence that can feel all too real.
The Silicon Valley giant suspended one of its engineers last week who argued the firm's AI system LaMDA seemed "sentient," a claim Google officially disagrees with.
Several experts told AFP they were also highly skeptical of the consciousness claim, but said human nature and ambition could easily confuse the issue.
"The problem is that… when we encounter strings of words that belong to the languages we speak, we make sense of them," said Emily M. Bender, a linguistics professor at University of Washington.
"We are doing the work of imagining a mind that's not there," she added.
LaMDA is a massively powerful system that uses advanced models and training on over 1.5 trillion words to be able to mimic how people communicate in written chats. 
The system was built on a model that observes how words relate to one another and then predicts what words it thinks will come next in a sentence or paragraph, according to Google's explanation.
"It's still at some level just pattern matching," said Shashank Srivastava, an assistant professor in computer science at the University of North Carolina at Chapel Hill.
"Sure you can find some strands of really what would appear meaningful conversation, some very creative text that they could generate. But it quickly devolves in many cases," he added.
Still, assigning consciousness gets tricky. 
It has often involved benchmarks like the Turing test, which a machine is considered to have passed if a human has a written chat with one, but can't tell.
"That's actually a fairly easy test for any AI of our vintage here in 2022 to pass," said Mark Kingwell, a University of Toronto philosophy professor.
"A tougher test is a contextual test, the kind of thing that current systems seem to get tripped up by, common sense knowledge or background ideas — the kinds of things that algorithms have a hard time with," he added.
– 'No easy answers' –
AI remains a delicate topic in and outside the tech world, one that can prompt amazement but also a bit of discomfort. 
Google, in a statement, was swift and firm in downplaying whether LaMDA is self-aware.
"These systems imitate the types of exchanges found in millions of sentences, and can riff on any fantastical topic," the company said.
"Hundreds of researchers and engineers have conversed with LaMDA and we are not aware of anyone else making… wide-ranging assertions, or anthropomorphizing LaMDA," it added.
At least some experts viewed Google's response as an effort to shut down the conversation on an important topic.
"I think public discussion of the issue is extremely important, because public understanding of how vexing the issue is, is key," said academic Susan Schneider.
"There are no easy answers to questions of consciousness in machines," added the founding director of the Center for the Future of the Mind at Florida Atlantic University.
Lack of skepticism by those working on the topic is also possible at a time when people are "swimming in a tremendous amount of AI hype," as linguistics professor Bender put it. 
"And lots and lots of money is getting thrown at this. So the people working on it have this very strong signal that they're doing something important and real" resulting in them not necessarily "maintaining appropriate skepticism," she added.
In recent years AI has also suffered from bad decisions — Bender cited research that found a language model could pick up racist and anti-immigrant biases from doing training on the internet.
Kingwell, the University of Toronto professor, said the question of AI sentiency is part "Brave New World" and part "1984," two dystopian works that touch on issues like technology and human freedom.
"I think for a lot of people, they don't really know which way to turn, and hence the anxiety," he added.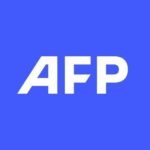 With 2,400 staff representing 100 different nationalities, AFP covers the world as a leading global news agency. AFP provides fast, comprehensive and verified coverage of the issues affecting our daily lives.