Grammys add new categories including best video game score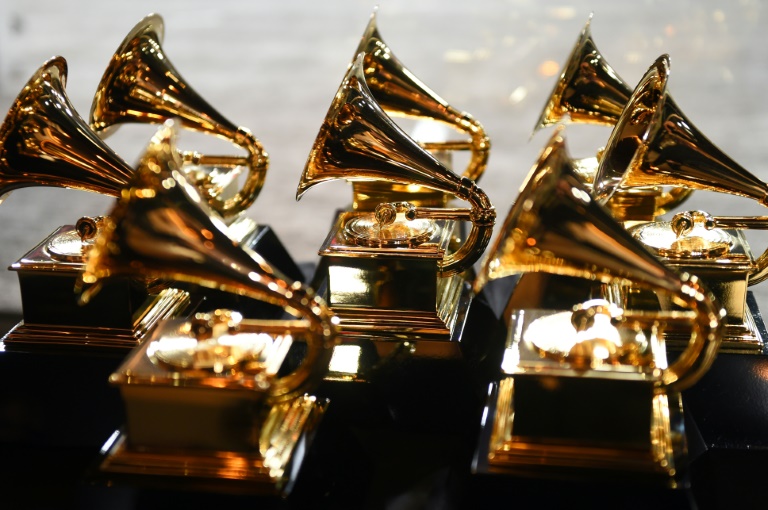 The 2023 Grammy Awards will feature new honors including for the year's best video game soundtrack and Songwriter of the Year, the Recording Academy said Thursday.
In the year's most significant change, the Songwriter of the Year prize will not be open to performing or producing artists, but rather focus on working songwriters who often receive little recognition for their contributions, and have lobbied for years for such a tweak to the prestigious music awards.
Artists will also be able to submit their work for Best Alternative Music Performance, Best Americana Performance and Best Spoken Word Poetry Album, a field that will now be separate from the always eccentric audiobook category.
The Recording Academy will also give out a special merit award, chosen by a designated committee, for Best Song For Social Change, which seeks to celebrate tracks that "contain lyrical content that addresses a timely social issue and promotes understanding, peacebuilding and empathy."
The changes follow several years of Grammy category reworks as the academy attempts to quell criticism that its award picks are not inclusive and don't reflect evolutions in the music industry.
"We're so excited to honor these diverse communities of music creators through the newly established awards and amendments, and to continue cultivating an environment that inspires change, progress and collaboration," said Harvey Mason Jr., the academy's CEO, in a statement.
In 2020, the Los Angeles-based institution made a number of category name swaps, including changing the controversial "urban contemporary" to "progressive R&B."
The move came amid growing concern in the music industry that "urban" was far too general to encompass the genres including hip-hop and R&B that it came to describe, and belittled the innovations of Black musicians.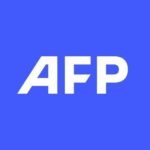 With 2,400 staff representing 100 different nationalities, AFP covers the world as a leading global news agency. AFP provides fast, comprehensive and verified coverage of the issues affecting our daily lives.
US Chamber of Commerce summit swag Made in China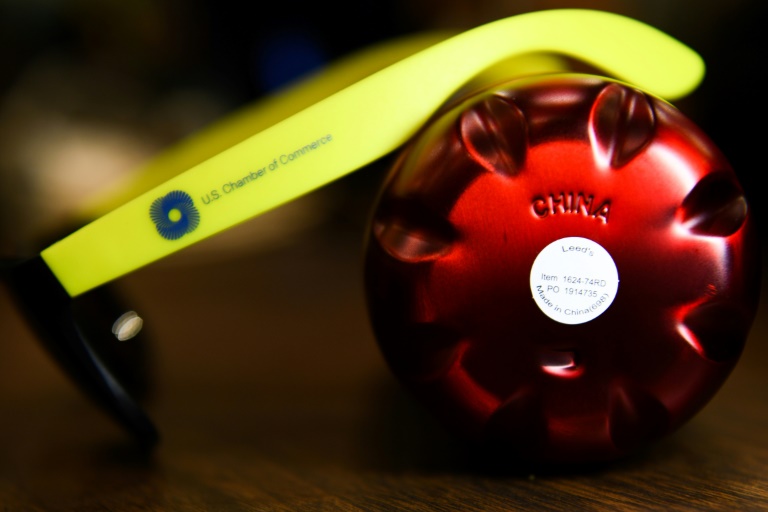 The swag bag dished out by the American Chamber of Commerce to promote US industry at an international summit isn't quite on message — with some gifts bearing the slogan "Made in China."
Delegates and hangers-on at the Summit of the Americas in Los Angeles this week are being plied with all manner of freebies and samples from various groups wanting to push their agenda.
A sideline gathering dubbed the "CEO Summit" has seen the great and the good from industry and politics mount the stage to talk about how business can help to boost development in impoverished parts of Central and South America.
Attendees, who have included Google boss Sundar Pichai, US President Joe Biden and Meta number three Nick Clegg, have been able to avail themselves of a blue bag of goodies provided by hosts the American Chamber of Commerce.
But a closer inspection reveals that its contents are not exactly born in the USA.
An insulated metal drinking bottle in the bag is stamped with a capitalized CHINA on the bottom, denoting its origin in the People's Republic.
And while delegates might welcome the free pair of shades to stop them squinting under California's perpetually sunny skies, the "Made in China" message on the label isn't quite living the American dream.
The US Chamber of Commerce, which describes itself as a "non-profit membership organization representing the unified interests of US business," did not immediately respond to a request for comment.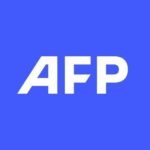 With 2,400 staff representing 100 different nationalities, AFP covers the world as a leading global news agency. AFP provides fast, comprehensive and verified coverage of the issues affecting our daily lives.
'Nothing to suggest' US will have a recession: Yellen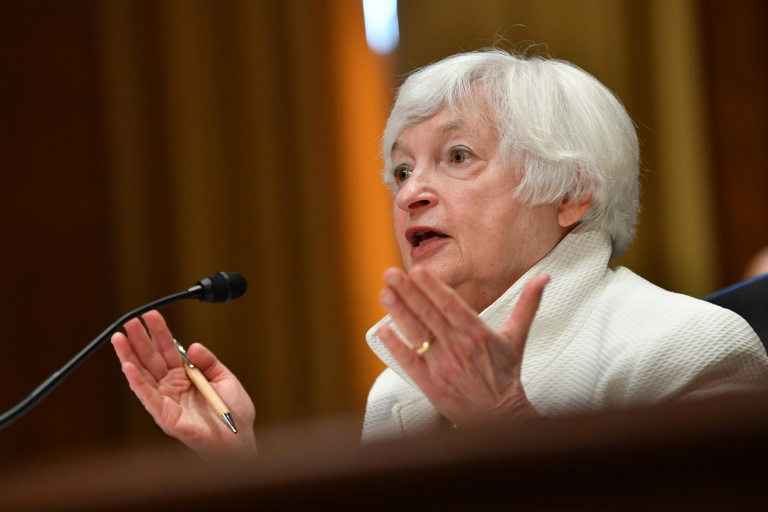 The United States is unlikely to suffer an economic downturn, despite sky-high inflation, US Treasury Secretary Janet Yellen said Thursday.
"There's nothing to suggest that there's a recession in the works," she said during an interview at The New York Times' economic forum.
The US economy has recovered strongly from the Covid-19 damage, but the highest inflation in four decades and supply chain snarls exacerbated by Russia's invasion of Ukraine are increasing pessimism.
The US Labor Department is set to release the May consumer price index (CPI) report on Friday, and analysts expect the data could potentially show a modest slowdown in the torrid 8.3 percent annual pace.
The Federal Reserve has begun raising interest rates aggressively, with another big hike expected next week, as policymakers attempt to combat inflationary pressures without triggering a recession.
Yellen expressed confidence they will be successful.
"I believe there is a path through this that entails a soft landing," she said.
But the swiftness of the Fed's planned moves has increased fears of a recession, generally defined as two consecutive quarters of negative growth.
At the forum, Yellen was asked to respond to rapper Cardi B's tweet about a possible downturn.
"Is there a recession risk? Of course there's a recession risk," the Treasury secretary said. "But is it likely? I don't think so."
When asked if she knew who Cardi B was, Yellen quipped: "I don't have a lot of time for her, but I am alive."
Fed Chair Jerome Powell and President Joe Biden have each sought to assuage recession fears, with Powell saying the US economy is strong enough to weather higher borrowing costs.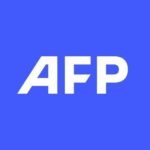 With 2,400 staff representing 100 different nationalities, AFP covers the world as a leading global news agency. AFP provides fast, comprehensive and verified coverage of the issues affecting our daily lives.
Styrofoam-munching superworms could hold key to plastic upcycling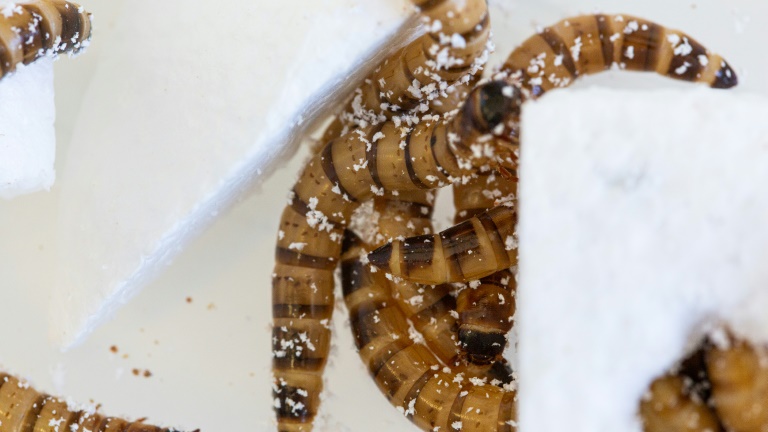 Packing material, disposable cutlery, CD cases: Polystyrene is among the most common forms of plastic, but recycling it isn't easy and the vast majority ends up in landfills or finds its way to the oceans where it threatens marine life.
Scientists at Australia's University of Queensland have now discovered that superworms — the larvae of Zophobas morio darkling beetles — are eager to dine on the substance, and their gut enzymes could hold the key to higher recycling rates.
Chris Rinke, who led a study that was published in the journal Microbial Genomics on Thursday, told AFP previous reports had shown that tiny waxworms and mealworms (which are also beetle larvae) had a good track record when it came to eating plastic, "so we hypothesized that the much larger superworms can eat even more."
Superworms grow up to two inches (five centimeters) and are bred as a food source for reptiles and birds, or even for humans in countries such as Thailand and Mexico.
Rinke and his team fed superworms different diets over a three week period, with some given polystyrene foam, commonly known as styrofoam, some bran, and others not fed at all.
"We confirmed that superworms can survive on a sole polystyrene diet, and even gain a small amount of weight — compared to a starvation control group — which suggests that the worms can gain energy from eating polystyrene," he said.
Although the polystyrene-reared superworms completed their life cycle, becoming pupae and then fully developed adult beetles, tests revealed a loss of microbial diversity in their guts and potential pathogens. 
These findings suggested that while the bugs can survive on polystyrene, it is not a nutritious diet and impacts their health.
Next, the team used a technique called metagenomics to analyze the microbial gut community and find which gene-encoded enzymes were involved in degrading the plastic.
– Bio-upcycling – 
One way to put the findings to use would be to provide superworms with food waste or agricultural bioproducts to consume alongside polystyrene. 
"This could be a way to improve the health of the worms and to deal with the large amount of food waste in Western countries," said Rinke.
But while breeding more worms for this purpose is possible, he envisages another route: creating recycling plants that mimic what the larvae do, which is to first shred the plastic in their mouths then digest it through bacterial enzymes.
"Ultimately, we want to take the superworms out of the equation," he said, and he now plans more research aimed at finding the most efficient enzymes, then enhancing them further through enzyme engineering.
The breakdown products from that reaction could then be fed to other microbes to create high-value compounds, such as bioplastics, in what he hopes would become an economically viable "upcycling" approach.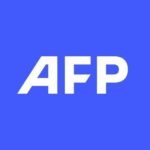 With 2,400 staff representing 100 different nationalities, AFP covers the world as a leading global news agency. AFP provides fast, comprehensive and verified coverage of the issues affecting our daily lives.