In protest-hit Ecuador, shortages of key goods start to bite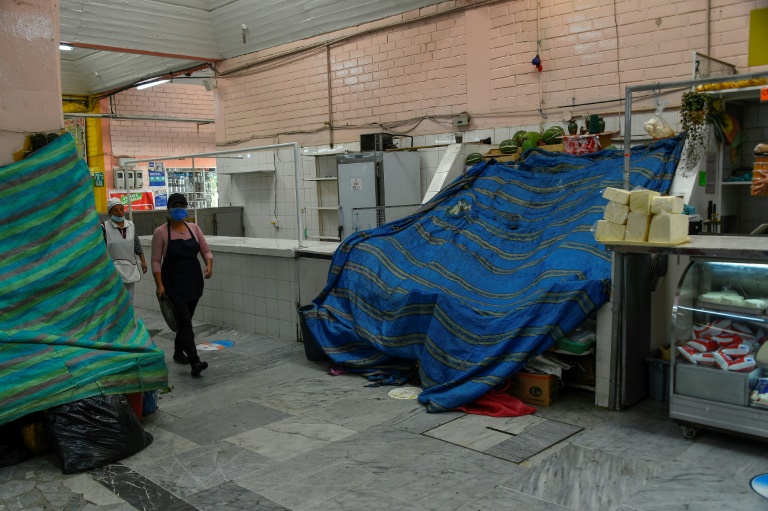 Holding rotten peppers in her hands, Mariana Morales says she has been unable to open her stall at the Santa Clara market north of Ecuador's capital Quito for a week.
Usually overflowing with fruits and vegetables, the market now is home to tarp-covered display cases, empty trays and deserted stalls — the effects of two weeks of nationwide Indigenous-led protests that are being felt far and wide.
In Guayaquil, the country's second largest city, Andean produce such as potatoes and corn are already in short supply.
"The situation is difficult because there is no one left to bring food from the highlands," said Rosa, an Indigenous woman who has sold vegetables in a port market in the southwestern city for 15 years.
An estimated 14,000 protesters are taking part in the nationwide show of discontent against rising hardship, particularly increased fuel prices, in an economy dealt a serious blow by the coronavirus pandemic.
The ironic side effect of their demonstrations has been a worsening of several economic factors: rising prices, shortages and deserted markets.
While the largest mobilization has by far been in the capital, where the number of protesters is close to 10,000 — numerous checkpoints and barricades block the main roads throughout the country, in particular on the vital Panamerican highway.
The country's energy ministry warned Sunday that those roadblocks and barricades could end up forcing a halt to oil production within 48 hours, which would be a dire development for an economy depending on oil exports.
– 'Everything is too expensive' – 
Since the beginning of the roadblocks, Guayaquil's only wholesale market has been out of stock.
The supply center normally receives nearly 3,000 truckloads of food from the Andean highlands every day, but that figure has dropped by almost 70 percent.
In Quito, where main access roads are blocked intermittently, authorities are trying to organize protection for trucks by the army and police. 
On Thursday, an attack on one of these conveys left 17 soldiers injured.
Santa Clara, like five other markets in the capital, was forced to close for several days and only partially resumed operations on Saturday.
"The peppers were brand new and now it's all wasted," Morales said, plunging her fingers into the rotten produce.
Despite the ruined vegetables, the 69-year-old has not gone to the wholesale market to stock back up due to the explosion in prices, explaining: "A bag of carrots that used to cost $25 is now worth $100."
Consumers are finding it difficult to afford a number of products, from eggs to chicken to cooking fuel.
Morales said it gives her a "guilty conscience" to charge customers a dollar for just one green onion stalk.
Silvana Quimi, a housewife in Guayaquil where food prices have doubled in one week, said that now "everything is too expensive."
"Before, I was sold a kilo of tomatoes for half a dollar, now it costs me a dollar."
Things are similar in the capital where a bunch of bananas, which used to cost $1.00, now costs $2.00. 
"What is available costs an arm and a leg," said Agustin Pazmino, a 56-year-old trader.
Conservative President Guillermo Lasso "during his campaign promised us heaven, but we live in hell," he said.
A no-confidence hearing over what opposition lawmakers say is Lasso's role in the protests resumed in Congress for a second day late Sunday. Five people have died so far. 
The National Assembly will eventually vote on whether to oust Lasso, a former banker who took power a year ago.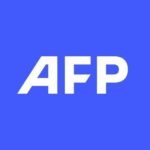 With 2,400 staff representing 100 different nationalities, AFP covers the world as a leading global news agency. AFP provides fast, comprehensive and verified coverage of the issues affecting our daily lives.
A look inside Coca-Cola's digital transformation, led by digital skills training
In its first year, the company's digital academy trained more than 500 people in digital skills.
Digital skills and talent are in high demand these days — bolstered by McKinsey research that found one in every 16 workers will need to transition to new roles by 2030.
In July 2021, Coca-Cola set up a digital academy to upskill managers and frontline team leaders across operations. Using go-and-see visits, boot camps, and e-learning modules, more than 500 people were given digital skills training in the first year. Now, training is being rolled out to about 4,000 employees company-wide.
In the latest episode of the McKinsey Talks Operations podcast, Coca-Cola's Iain McLaughlin (VP of commercial product supply) and Gigy Philip (transformation director) joined Daphne Luchtenberg, director of reach and engagement in McKinsey's London office, and Roberto Migliorini, a partner also based in McKinsey's London office, to discuss the company's upskilling process as part of their digital transformation strategy.
Here are three highlights from the episode.
On addressing supply chain challenges through digital adoption
"One of the things that has been most helpful to us is that early in 2021, we built a digital twin of our manufacturing network to support business continuity planning, as well as network optimization. Previously, we had relied on experience, we had relied on know-how within the organization in order to do business continuity planning. But by digitizing it, we actually brought all of the data together into a single model, which has helped us enormously in reacting to situations during the pandemic." – Iain McLaughlin
On avoiding 'pilot purgatory'
"We did a lot of research and prework to understand the potential impact of Industry 4.0, and we did that as part of our overall planning for the transformation. So we were aware of the pitfalls of pilot purgatory. But pilots are still important, right? You have to understand if there's value, where the value is, and how you can capture that value. Pilots have an important role to play, and we did one. There was a significant pilot at our largest facility in Ireland. But having done that, and having seen the fact that there was tremendous value to be captured, what we then did was take time out to plan the strategy. So we always started from a viewpoint that we were taking this across the network. Therefore, by the time we started executing the strategy, we already knew we were going to multiple sites. And that has really helped us to move at speed and scale. So, pilots are important, I'm not dismissing them. But pilots for the sake of pilots are not going to get you the transformation that you might be looking for." – Iain McLaughlin
On their digital academy
Our digital academy is designed really to build foundational knowledge and skills on core digital, analytics, and agile topics so that our associates can be successful operating in a digital world. All of our 3,000-odd employees across CPS [commercial product supply] will be participating in the academy. In terms of the design mechanics, we grouped all the roles within the organization into six cohorts based on learning needs and used a very structured approach to develop customized learning journeys for each of the cohorts. Across the six learning journeys, we developed 25 unique modules, covering three major areas. The first area is around creating awareness and excitement. The second is around transformation skills, and the third is around digital and analytics skills. – Daphne Luchtenberg
To read an edited version of the conversation, or to listen to the full podcast episode, head to McKinsey's website.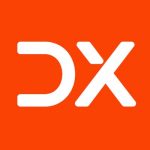 DX Journal covers the impact of digital transformation (DX) initiatives worldwide across multiple industries.
US Senate passes bill to boost domestic semiconductor manufacturing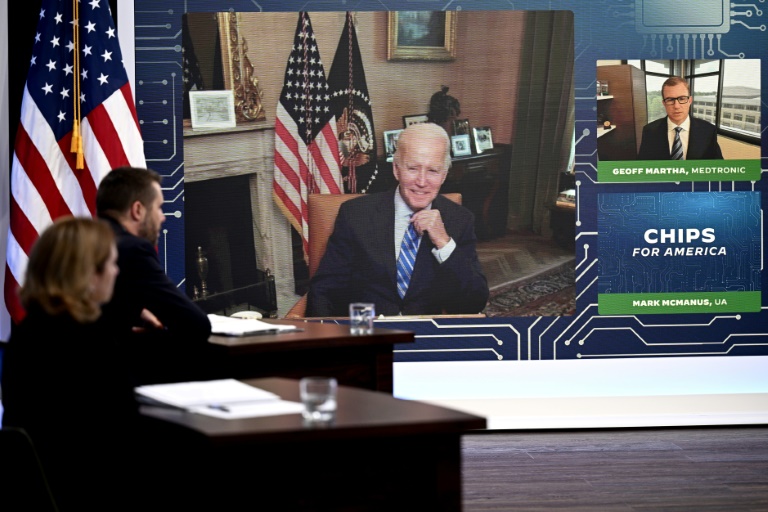 The US Senate passed a bill on Wednesday to boost domestic production of semiconductors amid shortages of the microchips that power everything from smartphones to cars to weapons.
The legislation, which now goes back to the House of Representatives for final passage, provides $52 billion to increase domestic semiconductor production and more than $100 billion over five years for research and development.
The CHIPS Act was passed in the Senate by a rare bipartisan vote of 64 to 33 with 17 Republicans joining hands with Democrats.
President Joe Biden welcomed Senate passage of the legislation that he said will "accelerate the manufacturing of semiconductors in America, lowering prices on everything from cars to dishwashers."
"It also will create jobs -– good-paying jobs right here in the United States," Biden said in a statement.
"It will mean more resilient American supply chains, so we are never so reliant on foreign countries for the critical technologies that we need for American consumers and national security," he said.
Global semiconductor supplies were severely disrupted by fallout from Covid-19 pandemic shutdowns, sparking shortages of the chips — many of which are made in Asia.
The shortages notably slowed production of new automobiles last year, causing prices to increase.
The version of the CHIPS Act passed Wednesday provides $39 billion to finance semiconductor manufacturing plants in the United States and another $13 billion for research.
Senate passage of the bill came a day after the South Korean group SK announced a huge investment in US semiconductor and other cutting edge industries.
The conglomerate said in a statement it plans to "increase its new investment in the United States by $22 billion in areas including semiconductors, green energy, and bioscience, creating tens of thousands of new high-tech, high-paying American jobs."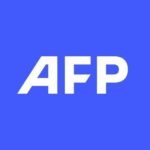 With 2,400 staff representing 100 different nationalities, AFP covers the world as a leading global news agency. AFP provides fast, comprehensive and verified coverage of the issues affecting our daily lives.
US regulators move to block Meta virtual reality app deal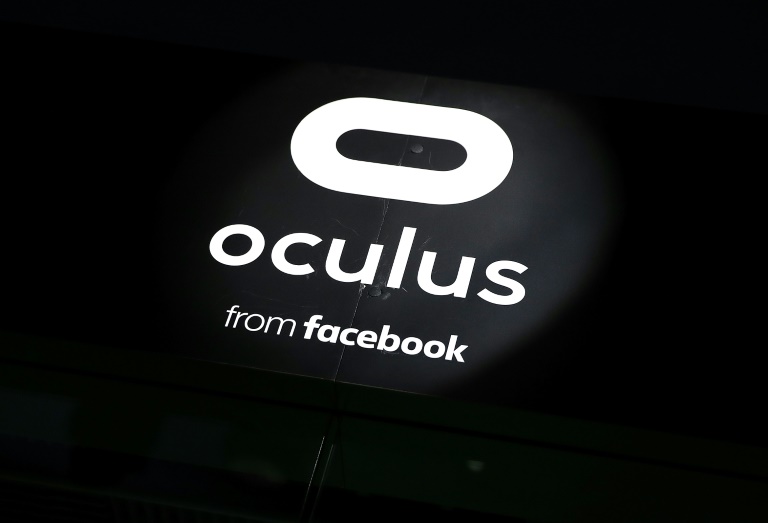 US market regulators on Wednesday went to court to stop Meta from buying virtual reality fitness app maker Within, a potential blow to the tech giant's metaverse ambitions.
In a complaint filed in federal court, the Federal Trade Commission argued that Facebook-parent Meta is trying to illegally expand its virtual reality empire with the buy of Within Unlimited, maker of fitness app "Supernatural."
Meta has made it a focus to build its metaverse vision for the internet's future, betting heavily on the interactive virtual world that the company believes will keep it relevant.
"Instead of competing on the merits, Meta is trying to buy its way to the top," FTC competition bureau deputy director John Newman said in a release.
"This is an illegal acquisition, and we will pursue all appropriate relief."
Meta did not immediately respond to a request for comment.
Meta is already a leading player in the virtual reality market, and its chief Mark Zuckerberg has stressed that the metaverse is key to the company's future.
The Silicon Valley titan years back bought virtual reality gear maker Oculus and studios devoted to apps for use in digital realms.
Meta purchases have included a popular "Beat Saber" game in which players slash at oncoming virtual blocks in time to music.
The FTC said that the suit seeks specifically to block Meta and Zuckerberg from getting their hands on Within Unlimited.
The Supernatural app made buy independent studio Within lets users work out in routines set to music by popular artists such as Lady Gaga, Katy Perry, and Coldplay in realistic, virtual locales such as the Galapagos Islands, the FTC said.
The complaint quoted Within's as calling fitness apps "the killer use case for VR."
"Meta is a potential entrant in the virtual reality dedicated fitness app market with the required resources and a reasonable probability of building its own virtual reality app to compete in the space," the FTC said in the complaint.
"But instead of entering, it chose to try buying Supernatural."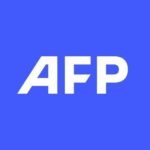 With 2,400 staff representing 100 different nationalities, AFP covers the world as a leading global news agency. AFP provides fast, comprehensive and verified coverage of the issues affecting our daily lives.