Kellogg pops as it plans spin-off of legacy cereal business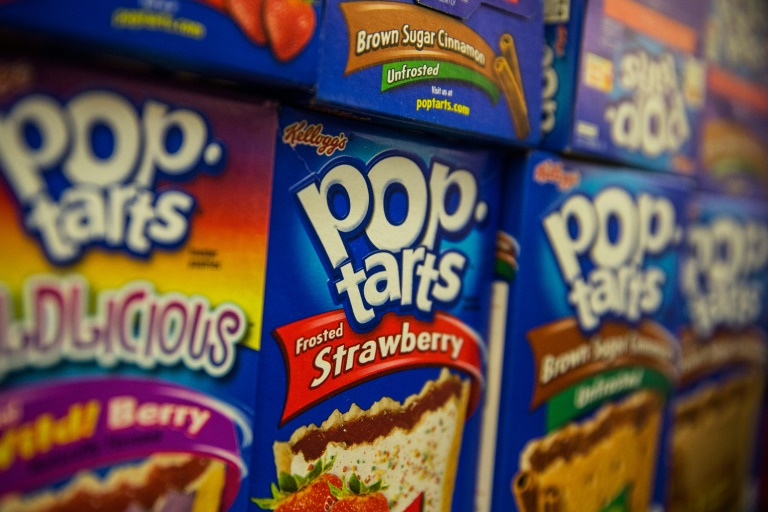 Iconic breakfast food brand Kellogg became the latest US corporate giant to announce a breakup, unveiling plans Tuesday to split into three companies in a move that lifted its share price.
The company — known for such ubiquitous brands as Corn Flakes and Pop-Tarts — will spin off its North American cereal business into a new company, while a second venture will house Kellogg's plant-based businesses.
The remaining corporation will be positioned as a higher-growth snacks business with exposure to emerging markets. This unit — which will also house the international cereal operation — accounted for roughly 80 percent of Kellogg's $14.1 billion in 2021 revenues.
"This will unlock and create opportunity for all three businesses," Kellogg Chief Executive Steve Cahillane said on a conference call with analysts.
The yet-to-be-named entities will initially be known as Global Snacking Co., North America Cereal Co., and Plant Co. The latter two will be created through tax-free spin-offs.
North American Cereal, covering the United States, Canada and the Caribbean, "will be solely dedicated to winning cereal and will not have to compete for resources with a fast-growing snack business," said Cahillane, who will lead the new snacks company. 
North American Cereal and Plant Co. would remain headquartered in Battle Creek, Michigan, while Global Snacking will have dual headquarters — in Battle Creek and Chicago.
Leadership for the other two ventures has not yet been announced.
Kellogg's announcement comes on the heels of earlier corporate break-ups including General Electric's November 2021 announcement of a split into three ventures, which was followed a few weeks later and by Johnson & Johnson saying it will break in two.
– Growth markets –
The company's origins date to 1894 when WK Kellogg created Corn Flakes breakfast cereal, launching the Kellogg company 12 years later in Battle Creek, Michigan. 
Subsequent products included Rice Krispies, released in 1928, and Frosted Flakes, which was unveiled in 1952 with the Tony the Tiger character on the box, which became famous for his "They're gr-r-reat!" tagline.
But the bulk of the company's revenues now come from global snacks, where about 50 percent of sales come from emerging markets and developed international markets.
Snack brands include Pringles, Pop-Tarts and Rice Krispies Treats, while the group also houses Eggo and other frozen breakfasts and products such as noodles in Africa, which Kellogg described as a "rapidly expanding business."
Kellogg is aiming to complete the split by late 2023, subject to approval by US regulators.
Kellogg will continue to report as one company throughout 2022, said Chief Financial Officer Amit Banati.
The company expects to produce the required three years of audited financial statements for each of the ventures in the second half 2023.
Cahillane said it will be "business as usual over the next 18 months" while the company moves through the process.
He said Plant Co., which will house the MorningStar Farms alternative meat products, could also be acquired by another company if such an option arises and is better than an initial public offering.
Shares rose 2.9 percent to $69.60 in morning trading.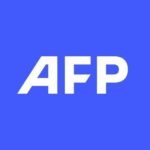 With 2,400 staff representing 100 different nationalities, AFP covers the world as a leading global news agency. AFP provides fast, comprehensive and verified coverage of the issues affecting our daily lives.
More strike calls cloud summer for European low-cost airlines
Europe's low-cost airlines are facing more strikes this summer as staff in Spain and France announced new walkouts on Tuesday.
Trade unions representing Ryanair cabin crew in Belgium, France, Italy, Portugal and Spain have called for strikes this coming weekend, while easyJet's operations in Spain face a nine-day strike next month.
Damien Mourgues, a representative of the SNPNC trade union at Ryanair in France, said the airline doesn't respect rest time laws and is calling for a raise for cabin crew still paid at the minimum wage.
Cabin crew will go on strike on Saturday and Sunday.
A strike on the weekend of June 12 and 13 already prompted the cancellation of about 40 Ryanair flights in France, or about a quarter of the total.
Ryanair's low-cost rival easyJet also faces nine days of strikes on different days in July at the Barcelona, Malaga and Palma de Mallorca airports.
The union said Tuesday that Spanish easyJet cabin crew, with a base pay of 950 euros per month, have the lowest wages of the airline's European bases.
The strikes come as air travel has rebounded since Covid-19 restrictions have been lifted.
But many airlines, which laid off staff during the pandemic, are having trouble rehiring enough workers and have been forced to cancel flights, including easyJet, which has been particularly hard hit by employee shortages.
On Monday, the European Transport Workers' Federation called "on passengers not to blame the workers for the disasters in the airports, the cancelled flights, the long queues and longer time for check-ins, and lost luggage or delays caused by decades of corporate greed and a removal of decent jobs in the sector."
The Federation said it expects "the chaos the aviation sector is currently facing will only grow over the summer as workers are pushed to the brink."
– Aviation sector 'chaos' –
In Spain, trade unions have urged Ryanair cabin crews to strike from June 24 to July 2 to secure their "fundamental labour rights" and "decent work conditions for all staff".
Ryanair staff in Portugal plan to go on strike from Friday to Sunday to protest work conditions, as are employees in Belgium.
Ryanair boss Michael O'Leary has been dismissive of the strikes.
"We operate two and half thousand flights every day," he said earlier this month in Belgium.
"Most of those flights will continue to operate even if there is a strike in Spain by some Mickey Mouse union or if the Belgian cabin crew unions want to go on strike over here," he added in a media conference.
In Italy, a 24-hour strike is set to hit Ryanair operations on Saturday with pilots and cabin crew calling for the airline to respect the minimum wages set for the sector under a national agreement.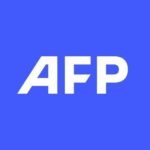 With 2,400 staff representing 100 different nationalities, AFP covers the world as a leading global news agency. AFP provides fast, comprehensive and verified coverage of the issues affecting our daily lives.
Oil turbulence could last five years, ExxonMobil boss warns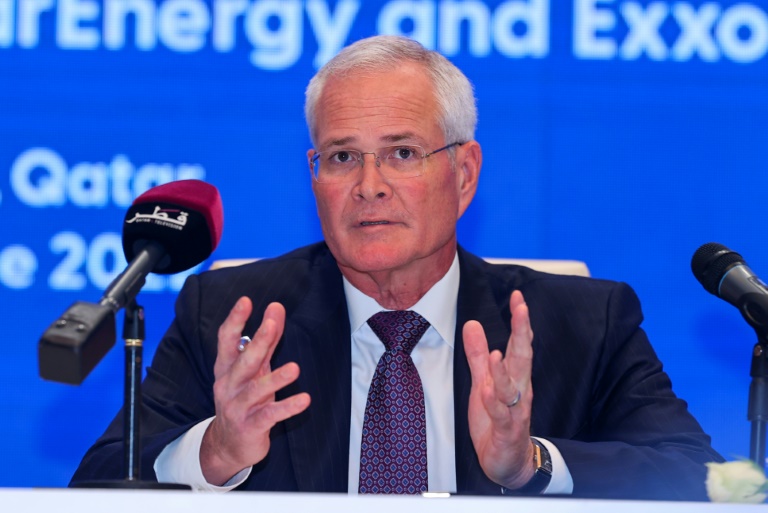 Consumers must be prepared to endure up to five years of turbulent oil markets, the head of ExxonMobil said Tuesday, citing under-investment and the coronavirus pandemic.
Energy markets have been roiled by the Ukraine war as Russia has reduced some exports and faced sanctions while Europe has announced plans to wean itself off dependency on Russian fossil fuels in coming years.
Speaking ahead of ExxonMobil's unveiling as the fourth international partner for Qatar's natural gas expansion, chairman and chief executive Darren Woods said major uncertainty lies ahead. 
"You are probably looking at three to five years of continued fairly tight markets," Woods told the Qatar Economic Forum. "How that manifests itself in price will obviously be a big function of demand, which is difficult to predict."
On top of under-investment in finding new oil sources in 2014-2015, Woods said the pandemic "really sucked a lot of revenues out of the industry".
Woods said companies and governments needed to think long-term. "We are going to see a lot of volatility and discontinuity in the market place if we don't get to more thoughtful policies," he predicted.
Representatives from the Middle East energy industry also renewed calls for better planning in consumer countries.
Sheikh Nawaf Saud al-Sabah, chief executive of Kuwait Petroleum Corporation, said the company was supplying all customers, but that multinational oil firms were not matching the investment of national oil enterprises.
– 'Tremendous disruption' –
As part of the Gulf state's response, Kuwait was starting its first offshore oil exploration and building the world's biggest oil refinery.
"We have never touched the offshore in Kuwait. The first offshore drill rig arrived in Kuwait a week ago and will start soon," he said.
The new refinery would come online by the end of 2022, Sabah added.
"It will be the largest refinery in the world at 615,000 barrels of oil a day capacity," he said adding that it would help meet increased demand from Europe and elsewhere.
Sabah said there was a "dangerous trend", with world consumers wanting energy but not being prepared for the change from polluting hydrocarbons to green energy.
"That is a paradox here that is causing quite a tremendous disruption in the investment cycle. We are making the long-term investments, but not international oil companies."
Sabah said the world currently produces and consumes about 100 million barrels of oil a day but that the equivalent of Kuwait's production — about 3.5 million barrels a day — was being lost through declining fields.
Qatar's Energy Minister Saad Sherida Al-Kaabi meanwhile criticised the "demonisation" of oil companies, and the windfall taxes on oil majors that many governments are proposing.
"I don't see the governments coming to pitch in when they (oil companies) were losing money and borrowing when the oil price was negative in Texas," he said.
ExxonMobil has taken a 6.25 percent stake in the expansion of Qatar's North Field, which contains the world's biggest natural gas reserves. 
The stake is the same as France's TotalEnergies while Italy's Eni and US firm ConocoPhillips have 3.13 percent shares.
Woods said the project will "bring balance to the global market".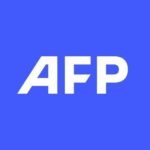 With 2,400 staff representing 100 different nationalities, AFP covers the world as a leading global news agency. AFP provides fast, comprehensive and verified coverage of the issues affecting our daily lives.
Musk says Twitter deal remains deadlocked over fake users
Business magnate Elon Musk said Tuesday that his $44 billion move to take over Twitter remained held up by "very significant" questions about the number of fake users on the social network.
Musk was reluctant to talk about the deal when asked at the Qatar Economic Forum, saying it was a "sensitive" matter.
"There are still a few unresolved matters," Musk said by video link.
This includes whether "the number of fake and spam users on the system is less than five percent as per their claims, which I think is probably not most people's experience when using Twitter. 
"So we are still awaiting resolution on that matter and that is a very significant matter," the Tesla car and SpaceX exploration chief said.
Musk said there were also questions about Twitter's debt and whether shareholders will vote for the deal.
"So I think these are the three things that need to resolved" to make the transaction happen.
Musk said he wanted to get 80 percent of the North American population and half the world's population onto Twitter.
"That means it must be something that is appealing to people, it obviously can't be a place where they feel uncomfortable or harassed or they will simply not use it."
"I think there is this big difference between freedom of speech and freedom of reach," Musk added.
"You are allowed to yell whatever you want in a public space, more or less. But whatever you say, however controversial, doesn't need to then be broadcast to the whole country. 
"So I think generally the approach of Twitter should be to let people say what they want within the balance of the law but then limit who sees that based on any given Twitter user preferences."
He said that if the deal went ahead his role would be to "drive the product", saying this is what he did at Tesla and SpaceX.
Musk said he expected Tesla's number of employees to fall by about 3.5 percent in the next three months but the headcount would start rising again in a year.
Asked about the next US presidential election in 2024, Musk said he had not decided who to back but that he was ready to inject $20-$25 million into a candidate's campaign. 
He has previously indicated he could support Florida's Republican governor Ron DeSantis.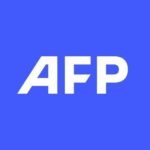 With 2,400 staff representing 100 different nationalities, AFP covers the world as a leading global news agency. AFP provides fast, comprehensive and verified coverage of the issues affecting our daily lives.