Kinder factory at centre of Salmonella cases can reopen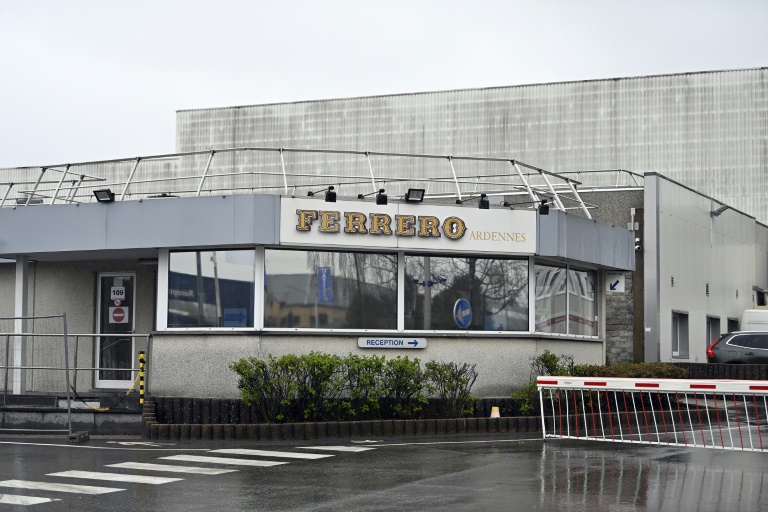 A factory in Belgium behind a Salmonella contamination in Kinder chocolates sold in Europe can reopen conditionally after a clean-up by owner Ferrero, health authorities said Friday.
Belgium's AFSCA food health safety agency "has decided to give Ferrero conditional authorisation for its production factory in Arlon," in the country's southeast, it said in a statement.
The permission was given for three months, during which all the products will be analysed before they can be distributed and sold, it added.
Ferrero was forced to withdraw more than 3,000 tonnes of Kinder products worth tens of millions of euros after the Salmonella cases were traced to Kinder chocolates made in its Arlon factory.
AFSCA ordered the factory closed in early April, just before the Easter period that usually sees Kinder products fly off supermarket shelves.
Nearly 400 Salmonella cases ended up being detected across the EU and Britain, many of them in children. There were no deaths. 
Salmonella contamination symptoms can include severe diarrhoea and vomiting that are particularly dangerous for children under 10.
Ferrero, an Italian confectionary giant that also makes the Nutella chocolate spread in other sites, said it had started the process of reopening the Arlon plant and expected production to restart in a few weeks.
It stressed that it had carried out a "deep clean" of the factory, which has around 1,000 workers, and taken steps so that such a contamination would never happen again. It said the contamination likely was from a filter in a dairy milk tank.
"We are truly sorry for what happened and want to apologise once more to all people who were affected," Ferrero CEO Lapo Civiletti said.
The company is under several probes by Belgian authorities, who are notably investigating whether it was slow to respond to a hygiene problem that might have come to its attention months earlier.
Officials are seeing if Ferrero met obligations for tracing products in its food chain and if the Salmonella incident put human lives in danger.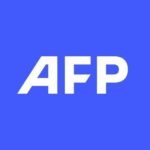 With 2,400 staff representing 100 different nationalities, AFP covers the world as a leading global news agency. AFP provides fast, comprehensive and verified coverage of the issues affecting our daily lives.
Danube offers lifeline for Ukrainian grain exports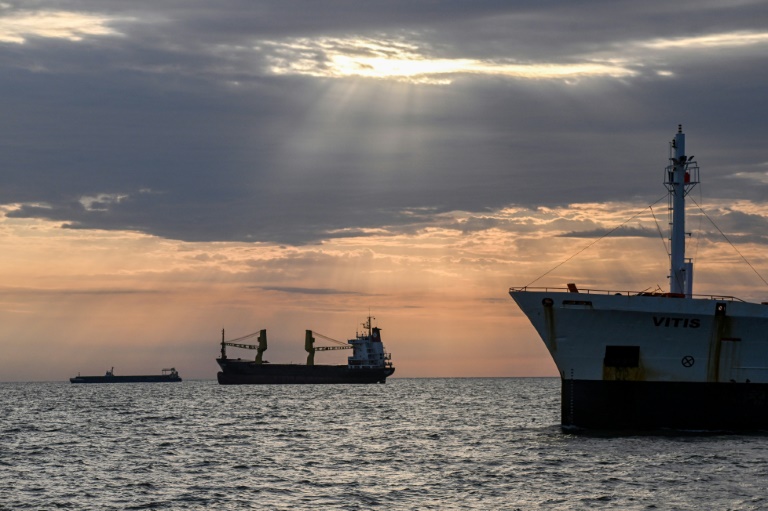 In the Ukrainian port of Izmail, on the Danube river that marks the border with Romania, rows of trucks filled with grain stand in line.
Dozens of kilometres (miles) from there, at Romania's port of Sulina, where the river flows into the Black Sea, ships are waiting to be loaded. 
Sailors say there have never been so many ships of all kinds and under so many flags dotting the horizon at Sulina.
They are waiting to reach Ukraine to be loaded with food — ever since Moscow's blockade of its neighbour's seaports has paralysed grain exports from one of the world's largest producers.
"The alternative is the Danube. The big problem is the capacity of the infrastructure on the river," Yuriy Dimchoglo, former vice-president of the Odessa regional council, told AFP.
Since Russia invaded Ukraine in February, only 1.5 million tonnes of grain have been exported via the Danube, he said, while 20 to 25 million tonnes are blocked in the country, according to the government.
– 'Feed the world' –
Some 35 kilometres (20 miles) from Izmail port, farmer Vyacheslav Zyabkin said he had still not shipped any of his produce — "not even a kilogramme" — via the Danube because purchase prices were below operating costs.
He said shipping via the Danube was especially suitable for farmers who have small quantities to sell.
But even for those who do choose this route, the journey is strewn with obstacles.
As trucks converge from the south of Ukraine in the hope of unloading their cargo via the Danube, huge traffic jams have formed.
And Izmail too is very crowded.
"Before the war, it took one day, now it takes three days" to unload there, trucker Sergiy Gavrilenko told AFP.
"We take it upon ourselves because it's for the good of the country and to feed the world," said the 45-year-old as he poured a can of water over himself to cool off under the scorching hot temperature of 32 degrees Celsius (89.6 degrees Fahrenheit).
– 'No respite' –
The boats that take over, and transport the goods down the Danube before reaching the Black Sea, keep coming.
Off Sulina, nearly a hundred of them wait on average between seven and 10 days until they can take the canal to the Ukrainian ports.
"Our volume of work has increased a lot… We are hard at work from sunrise to sunset," said Gabriel Danila-Mihalcea, 28, pilot of a boat plying between Sulina and the Black Sea.
His mission is crucial — he shuttles pilots to each of the ships in the harbour. Under a rule endorsed in 1948 by the Danube Convention such a pilot must steer ships through the Sulina canal.
"We have no respite," one of the pilots said on condition of anonymity, while ship mechanic Mihai Calin, 48, said "a record" 400 boats passed through Sulina last month.
A senior transport ministry official Ion Popa confirmed traffic last month had tripled compared to May last year.
He told AFP that managing this increase was "an effort for Romania", adding he hoped for help from Brussels.
After blaming each other for the backlog, Romania and Ukraine set up a joint command at the end of May that decides the order in which ships enter the Danube.
Those chartered for the transport of grain now have priority.
Separately, at the Romanian Black Sea port of Constanta, nearly 700,000 tonnes of Ukrainian agricultural produce have been loaded since the start of the conflict, arriving there on board barges, trains and trucks, Popa said.
But the queues at road and rail border crossings are getting longer every day.
Before the war, Ukraine was the fourth-largest wheat and corn exporter in the world.
Russia, too, is a grain superpower and 30 percent of the world's grain exports originate from the warring countries.  
Since the Kremlin launched its invasion of Ukraine on February 24, grain and oil prices have soared. 
The UN fears a "hurricane of hunger" — mainly in African countries that import more than half of their wheat from either Russia or Ukraine.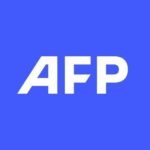 With 2,400 staff representing 100 different nationalities, AFP covers the world as a leading global news agency. AFP provides fast, comprehensive and verified coverage of the issues affecting our daily lives.
Russian farmers seek to ride out Western sanctions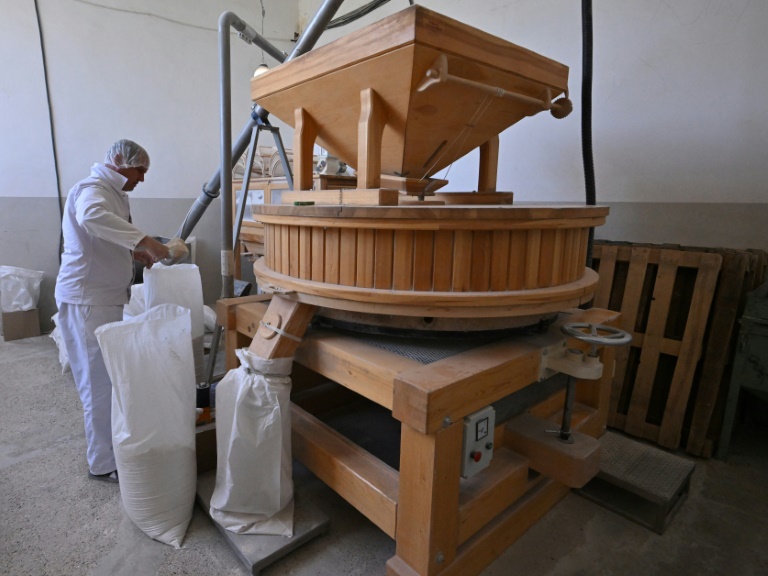 Yevgeny Shifanov, co-owner of an organic farm, says his business has felt the sting of Western sanctions and he is no longer able to sell his grain to Europe. 
But the 42-year-old puts on a brave face, saying he is pivoting to ex-Soviet countries such as Belarus as well as domestic clients.
"We are more interested in our internal market, our economy," the co-owner of Chyorny Khleb ("Black Bread") told AFP.
Shifanov's business — located in the village of Khatmanovo, some 150 kilometres (90 miles) south of Moscow on the banks of the Oka River — is one of numerous small farms that have mushroomed in Russia over the past decade. 
Moscow's military intervention in Ukraine has devastated crops and farming in the pro-Western nation and disrupted crucial deliveries from Ukraine fuelling concern about hunger and food prices worldwide.
The military campaign also put a major focus on Russia's own agriculture sector.
The country is the largest wheat exporter in the world and has been accused by the West of using grain as a geopolitical tool. 
While Russia appears to be calling the shots in the current grain standoff with the West, experts say that its own agricultural sector is also bracing for tough times.
At Chyorny Khleb, which cultivates cereals on just over 1,000 hectares of land, green wheat stalks are knee-high. The farmers are enjoying a relative lull before harvesting starts in late July.
"In March or April, we begin to prepare the land, then we plant. Soon we will reap the results of our work," said Alexei Yershov, a 28-year-old tractor driver before climbing into his red-and-black tractor and setting off into a buckwheat field.
– New reality –
The outlook for the season is good, with the agriculture ministry forecasting a harvest of 130 million tonnes including a record 87 million tonnes of wheat.
But the farmers admit they have struggled since the onset of unprecedented Western sanctions. 
"We have faced logistical problems," said Shifanov, adding that he has partners in Europe and Israel but the trucks carrying his farm's produce abroad were blocked at the border.
"We have buyers abroad, but we can't do anything, we can't deliver there, now we can only make do with our domestic market," he said.
He added that he was also searching for partners in Belarus, Armenia and Kazakhstan.
The farm is gradually adjusting to the new reality.
Like many other Russian businesses, the farm went on a "panic buying" spree in the first few weeks of the crisis, purchasing a year's worth of packaging supplies that are now gathering dust.
One of Shifanov's partners is now running out of glue needed to make labels. 
"It was imported from Europe," said Shifanov, standing in a shed between mounds of wheat.
"They are trying to solve the problem via China but the logistics remain complicated," he added.
In a nearby building, Roman Tikhonov, 40, works on an Austrian-made wooden milling machine. 
The miller said that the farm is learning to operate without foreign-made spare parts.
"Recently, something broke, we found the material and fixed it," he said. 
"Before the spare parts arrived from Austria, we waited a long time, now we make them ourselves, it's faster."
The Ukrainian-made milling machine next-door has been receiving its spare parts via Belarus since the outbreak of hostilities between Ukrainian forces and Moscow-backed separatists in 2014.
Shifanov nevertheless says he is relieved that his tractors were mainly made in Russia or Belarus.
– Trading at a discount –
The grain market is also adjusting to the new conditions. 
Before Russia's military campaign, the price of wheat was already high at around $300 per tonne but now it is more than $400. 
Andrey Sizov, the head of Sovecon, a Russian agriculture consultancy, said that Russia is now selling its grain — just like its oil — at a discount.
"The war discount for Russian grain is $20 per tonne," he told AFP. 
"Russian grain has become cheaper than, for example French grain, because you have to reflect and price in those additional costs like freight, insurance, problems with payments."
Sizov also pointed out that not only do farmers face higher production costs due to inflation, authorities in 2021 introduced strict export taxes that take about "30 percent of farmers revenue".
"The irony is current record high wheat prices were driven mainly by the Russian war but at the same time Russian farmers are not benefiting from them."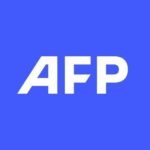 With 2,400 staff representing 100 different nationalities, AFP covers the world as a leading global news agency. AFP provides fast, comprehensive and verified coverage of the issues affecting our daily lives.
Bank of Japan keeps easing despite global rate hikes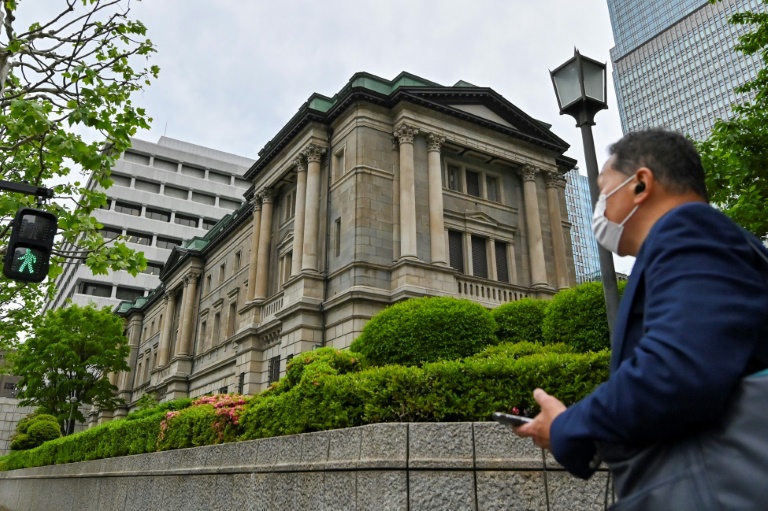 The Bank of Japan on Friday stuck to its monetary easing policy even as other central banks raise interest rates to tame inflation, but said it would "pay due attention" to forex markets as the yen struggles at a 24-year low.
The decision to hold rates at minus 0.1 percent — part of a decade-old plan to boost the world's third-largest economy — bucks a tightening trend by central banks globally aimed at battling sky-high fuel and food prices linked to the Ukraine war.
The hikes have been led by the US Federal Reserve, which this week announced its most aggressive increase in nearly 30 years and signalled more were in the pipeline.
The European Central Bank also plans to start a series of rate increases next month, the first in more than a decade, while the Bank of England announced a fifth straight increase on Thursday and Switzerland surprised markets with its own rate hike, the first since 2007.
The widening chasm between Japanese and US monetary policy this week pushed the yen to its lowest level against the dollar since 1998, a cause for increasing concern that even the central bank made reference to after its meeting Friday.
"It is necessary to pay due attention to developments in financial and foreign exchange markets and their impact on Japan's economic activity and prices," the BoJ said, in an unusual reference to forex movements.
After the announcement, one dollar bought 134.63 yen, up from 133.41 yen earlier in the day.
A weaker yen helps Japanese exporters as it inflates repatriated profits, noted Yoshikiyo Shimamine, executive chief economist of Dai-ichi Life Research Institute.
For the BoJ, it may be that "these benefits overwhelm the negative aspects of a cheaper yen — high prices for imported goods, which causes people to suffer without sufficient pay rises," he told AFP.
The bank's ultra-loose monetary policy aims to achieve two-percent inflation, a target that has been stubbornly out of reach during years of price stagnation.
In April, core consumer prices hit the target for the first time since 2015, but the BoJ has cautioned that it sees recent rising prices as a temporary and volatile trend.
Inflation has been rising for months in the United States and elsewhere as buoyant demand for homes, cars and other goods clashes with supply problems caused by Covid-19 lockdowns in China and other pandemic hold-ups.
The problem became dramatically worse after Russia invaded Ukraine in February and Western nations imposed steep sanctions on Moscow, sending food and fuel prices soaring, a particular problem in resource-poor Japan.
Stephen Innes at SPI Asset Management said the BoJ may have decided that a potential rout of Tokyo stocks caused by "a hawkish pivot… could see Japanese investors worse off than the current hit to purchasing power via a weaker currency." 
The statement on forex is a nod to the government's concerns over the yen's weakness, but "does not, on its own, indicate an imminent change in policy", he said.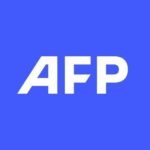 With 2,400 staff representing 100 different nationalities, AFP covers the world as a leading global news agency. AFP provides fast, comprehensive and verified coverage of the issues affecting our daily lives.