McDonald's to pay 1.25 bn euros to settle French tax case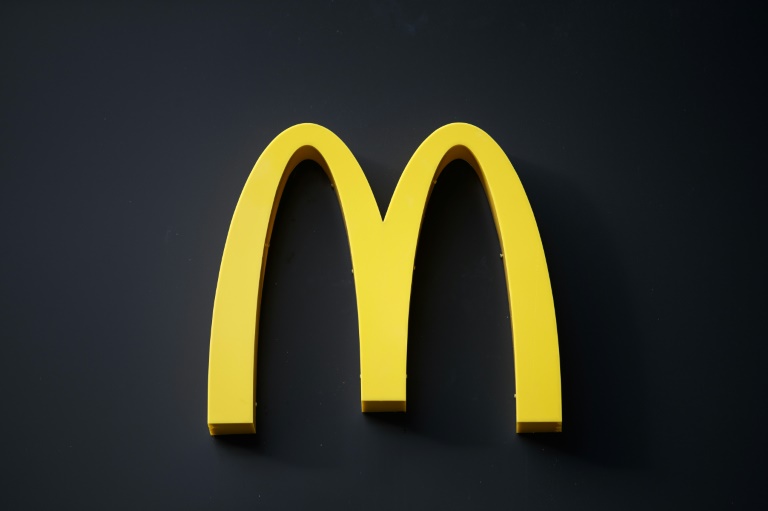 McDonald's will pay 1.25 billion euros ($1.3 billion) in France to avoid a legal case over tax evasion between 2009 and 2020, under an agreement approved Thursday by a Paris court.
Judge Stephane Noel confirmed the second-biggest tax settlement in French history, made up of a 508-million-euro fine and 737 million euros in back taxes already agreed in May, years after McDonald's was accused of reporting artificially low profits to reduce its tax bill.
"On condition of payment of the fine, the validation of the agreement means the end of the prosecution," chief financial prosecutor Jean-Francois Bohnert said in a statement.
Hailing the fine as the "maximum amount possible" under such a deal, he added that McDonald's would pay "2.5 times the amount of tax avoided".
Investigators had since 2014 been probing whether fees paid by McDonald's French operation to its European parent company in Luxembourg for use of the chain's brand in fact served to artificially slash its profits.
These let the company "soak up a large amount of the profits made by restaurants in France," judge Noel said.
A source familiar with the case told AFP this week that such practices within the same group are "used exclusively to avoid taxes".
They added that the brand fees "could double" from one McDonald's branch to the next "without any justification at all, which made it possible to prove that it was done 'exclusively' for tax reasons".
Prosecutors had opened an official probe in 2016 after union officials reported the company for covering up tax evasion.
In a statement, McDonald's said it had already paid 2.2 billion euros in taxes over the period in question.
"This agreement ends a tax case and a judicial investigation without acknowledging fault," the company added.
"McDonald's France is working proactively with French tax authorities to agree the current and future level of brand and knowhow fees," it said.
France's biggest-ever tax fine dates to 2020, when aircraft builder Airbus had to cough up 2.1 billion euros.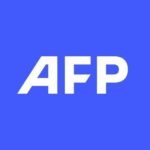 With 2,400 staff representing 100 different nationalities, AFP covers the world as a leading global news agency. AFP provides fast, comprehensive and verified coverage of the issues affecting our daily lives.
WTO deals still within sight after all-night arm-twisting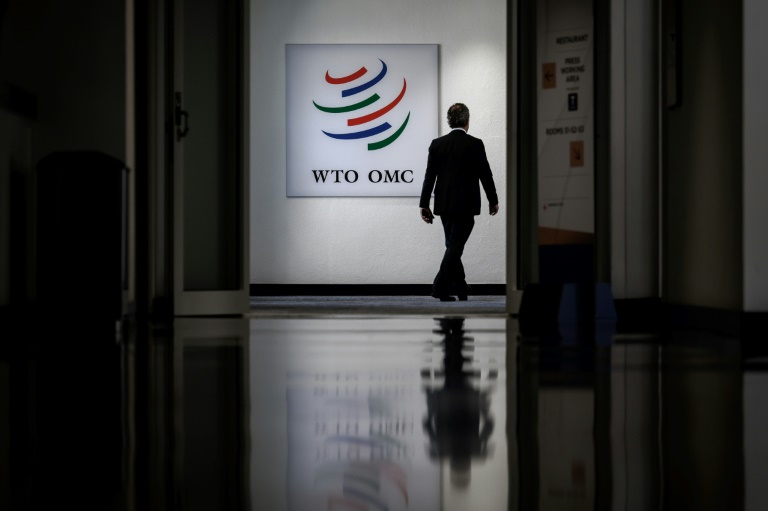 Countries were still negotiating on deadline day Thursday after frantically haggling through the night at the WTO in a bid to salvage deals on food security, fishing and combating Covid-19.
Ministers were trading concessions with just hours to go before the scheduled closing ceremony at the World Trade Organization's first conference in nearly five years.
The global trade body's 164 members added on an extra fifth day of talks to try to break the deadlock at the WTO headquarters in Geneva — and emerge with deals that would prove the organisation still has a role to play in tackling big global challenges.
But despite relaxing their original Wednesday deadline, countries were trading concessions right through past dawn to cobble together a wide-ranging set of results.
"The negotiations have been going on all night and they are still going on. And we are still optimistic that we can have some really positive outcomes," New Zealand's trade minister Damien O'Connor told AFP.
"There is a lot of commitment to try and move things forward and it's encouraging.
"We have seen a huge amount of flexibility from all parties, in a spirit of cooperation. Of course, there'll be some issues that are hard to resolve.
"I have been encouraged by that flexibility from our perspective, but there'll be continue to be bilaterals and other discussions."
Ministers have been trying to secure deals on curbing harmful fishing subsidies; a temporary waiver on Covid-19 vaccine patents; food security; agriculture; e-commerce; the WTO's response to pandemics; and reform of the organisation itself.
– Out of juice –
Countries hit a brick wall late Wednesday trying to secure each separate deal on its own merits, so they spent the night making tit-for-tat offers in an attempt to keep them all afloat.
"They're looking at a broad package: what can be achieved, trade-offs in different areas," a Geneva trade official told reporters.
"It's basically, 'what can I get here, (in exchange) for this'," the official said.
"We're into the real bargaining part of the meeting. This is where all the action is happening and hopefully where some deals are going to be struck."
US Trade Representative Katherine Tai and Britain's Geneva ambassador Simon Manley both tweeted pictures of first light emerging over Lake Geneva.
"And there we were at dawn, as a long night turned to early morning," Manley said.
Giant trays of sandwiches kept delegates going through the night after they drank the building dry of fruit juice.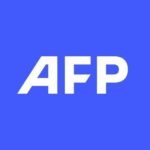 With 2,400 staff representing 100 different nationalities, AFP covers the world as a leading global news agency. AFP provides fast, comprehensive and verified coverage of the issues affecting our daily lives.
YouTube Shorts touts 1.5 bn users, taking on TikTok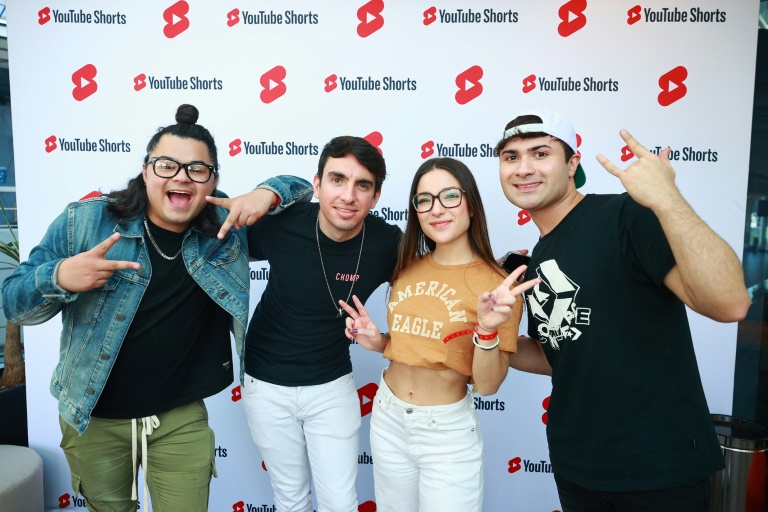 YouTube on Wednesday said that more than 1.5 billion people monthly tune into its Shorts video service, which competes with global sensation TikTok.
Alphabet-owned YouTube and Facebook-parent Meta both added short-form video sharing formats to their services after TikTok — which late last year said it topped a billion users — became the rage.
YouTube Shorts went live less than two years ago, adding videos of no longer than 60 seconds to the mix of offerings on the platform.
"Shorts has really taken off and are now being watched by over 1.5 billion logged-in users every month," said YouTube chief product officer Neal Mohan.
"We know the product will continue to be an integral part of the YouTube experience moving forward."
YouTube last year launched a $100 million fund to "reward creators" whose video clips attract audiences to the online stage.
YouTube has also put the Silicon Valley tech titan's advertising skills to work helping creators generate income from content on the platform, which brought in billions of dollars in revenue in 2021.
Creators are taking advantage of podcasting, shorts, and live streaming at YouTube in a "multi-platform approach," said vice president of the Americas Tara Walpert Levy.
"This approach is yielding real results; channels uploading both short and long-form content are seeing better overall watch time and subscriber growth than those uploading only one format," Levy said.
She billed YouTube as a one-stop shop for people to "flex their creative muscles."
TikTok, owned by China-based ByteDance, early this year began letting users upload slightly longer videos, raising the maximum length to 10 minutes from 3 minutes.
YouTube, Meta, and TikTok compete to be the platform of preference from popular online personalities with revenue making features such as subscriptions or shares in ad revenue.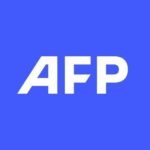 With 2,400 staff representing 100 different nationalities, AFP covers the world as a leading global news agency. AFP provides fast, comprehensive and verified coverage of the issues affecting our daily lives.
Small gun makers boom as US demand soars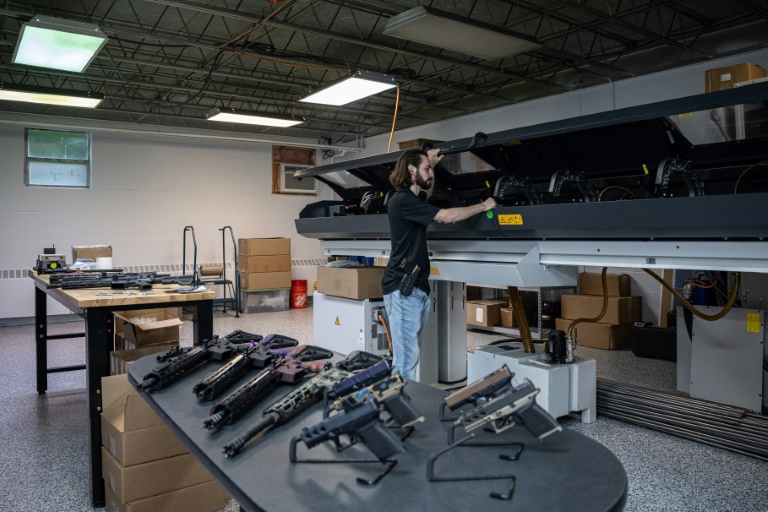 Tony Hook flipped through cell phone pictures of finished work by his New Hampshire shop, explaining how one customer wanted mementos of major life events: a gun to mark each of his children's births.
Smaller gun makers like him are booming in the United States, thanks to ravenous and sometimes specialized demand for pricey limited-production pistols and custom rifles, engraved with bible passages or the American flag.
"He had us build a gun for every newborn he had," explained Hook, the owner of RTD Arms & Sport. "So this is his son's name and his date of birth," he said, showing the engraving on a rifle.
The millions of guns produced annually in the United States are primarily made by the nation's biggest manufacturers, yet smaller operators have poured into a market that saw production nearly triple from 2000 to 2020.
The smaller makers can churn out parts destined for major firms like Sig Sauer or Smith & Wesson and for enthusiasts and gun shops, or they can be manufacturers themselves of specialized or customized weapons.
"It's just like maybe stitching your name onto your baseball glove or having custom pinstriping put on your car," said Hook. "People do the same with their guns. It's a piece of them." 
– $1,700 guns –
The United States has a deep culture of gun ownership centered around a constitutional guarantee for Americans to keep and bear arms, and as a result has a sprawling market of weapons, gear and accessories. 
America also sees roughly 40,000 gun deaths a year, about half of which are suicides, though homicides increased at historic rates during the pandemic. 
In this context, the gun and ammunition industry added an estimated $70 billion to the US economy in 2021 according to industry group NSSF — perhaps not surprising when a single rifle from a smaller workshop like Hook's can sell between $1,295-$1,695.
"Seeing that the gun doesn't have to look so generic, it's attracting people in that never considered it before," he added.
The boom in gun making is illuminated in US federal firearms license statistics, with the number of so-called "type 7" permits that allow production as well as sales increasing by over 694 percent from 2000 to 2020.
Getting one of those permits requires paperwork from applicants that includes their photo, fingerprints and other information, while the government also does a background check and in-person interview.
Big states like Texas and Florida each had hundreds of manufacturers of all sizes that reported, as required by law, their production to federal authorities for 2020, the most recent figures available. 
Matrix Arms in New Hampshire is one of those makers and its CEO and owner Allen Farris said so many manufacturers have joined the industry that the market has been saturated for at least the past six years now. 
– 'People are the problem' –
Yet his company appeared to be staying busy, with a row of machines the size of shipping containers churning out gun parts on a recent weekday. 
He noted that each week they produce 4,300-5,300 rifle receivers — key central components to making a gun.
"Our state motto in New Hampshire is 'Live free or die' and I think the firearm industry kind of goes hand in hand with that," he added.
Hook and Farris emphasized they did not want their guns to be used in crime or mass murder and said they followed the law — with Hook also citing his own instinct, if a would-be buyer sets off alarm bells — to try to prevent that.
Inevitably, as the gun making industry has grown, more people face the risk the firearms they produce could be used in a crime, mass shooting or suicide.
"We don't look at it as guns are the problem. People are the problem. Whether it's a gun, a knife or a rock — Cain didn't kill Abel with a gun. He killed him with a rock," Hook said.
Farris added: "If somebody has the motivation to go out and try to kill people, first of all they could choose a million different ways."
"Obviously I don't want my guns being used in that way, but there's nothing I can do to prevent it at that point."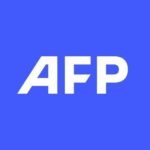 With 2,400 staff representing 100 different nationalities, AFP covers the world as a leading global news agency. AFP provides fast, comprehensive and verified coverage of the issues affecting our daily lives.