Moscow tightens economic grip on southern Ukraine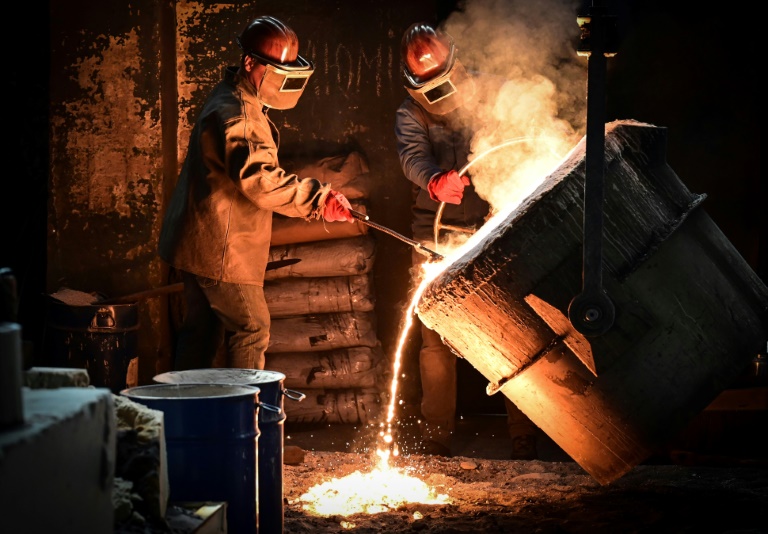 Little appears to have changed for Alexei Andrusenko, the head of a foundry in Ukraine's southern city of Berdyansk, who is happy to have kept all his staff since Moscow took control of the city.
Andrusenko and his 50 or so employees continue showing up to work every morning to the grey building in the outskirts of the port city on the shores of the Sea of Azov.
But now the factory's produce — once sold to Ukrainian or international steel groups — will likely be bound for Russia and Kremlin ally Belarus. 
Since Russia sent troops into Ukraine on February 24 and captured territories in the south of the pro-Western country, Moscow has sought to strengthen their economic ties.
"We have no other supply chain," Andrusenko told AFP during a press trip organised by the Russian army.
He also raised concerns about the depleting stocks of their raw materials that previously came from neighbouring Mariupol, another key Ukrainian city on the shores of the Sea of Azov.
Andrusenko says they are "interested" in working with the Alchevsk steelworks, a large factory with over 10,000 employees that since 2014 has been under the control of pro-Russian separatists of eastern Ukraine's Lugansk region.
Before Russia sent troops to Ukraine, these deals would never have been possible. 
"The most important thing is to build the right supply chain and to be able to work," Andrusenko said.
– Port '100 percent ready' – 
The southern Ukrainian regions of Kherson and Zaporizhzhia have been largely under Russia's control since the first weeks of Moscow's military campaign, and are now being forcefully integrated into Russia's economy. 
The main economic asset of Berdyansk is its port, which has remained mostly intact unlike that of Mariupol, the scene of a devastating siege.
In late March, an attack attributed to Ukrainian forces reportedly sank a Russian warship in Berdyansk waters, but today the port is "almost 100 percent ready" to ship grain, says Alexander Saulenko, the Moscow-installed head of Berdyansk.
Ukraine has accused Russia and its allies of stealing its wheat, contributing to a global food shortage caused by grain exports blocked in Ukrainian ports.
According to Saulenko, grain will soon be shipped out from the port, since silos will need to be freed up for the new harvest.
"We have prospects for contracts with Turkey. Russia is an agricultural country, it has enough grain of its own so it would be more profitable to trade elsewhere," Saulenko said. 
But the most tangible influence of Moscow on the local economy is the introduction of Russia's national currency since last month.
"Now you can buy everything in both rubles and hryvna," Ukraine's currency, the pro-Russian official added. 
According to him, Berdyansk received some 90 million rubles ($1.7 million) from Russia, but state employees are still paid in hryvna and it is impossible to withdraw cash rubles from ATMs. 
– Ties with Russia 'resuming' –
Neighbouring Melitopol, about 100 kilometres (60 miles) west of Berdyansk that came under Russian control on March 1, also uses the Russian ruble that is delivered from Crimea, the Black Sea peninsula Moscow annexed from Ukraine in 2014.
"It's a two-currency zone…. The ruble is delivered thanks to the open road to Crimea. Commercial ties with Russia, interrupted after 2014, are resuming," says Melitopol's pro-Russian mayor, Galina Danilchenko. 
"People are happy to accept the ruble… I don't see any problems," she added, but for reporters on the press trip it was difficult to speak freely with the city's residents. 
Back at the Berdyansk foundry, 41-year-old worker Sergey Grigoryev says he just hopes to get paid his salary. 
"In cash, not to my card, because you can't withdraw from it. In hryvnas or in rubles — I don't care".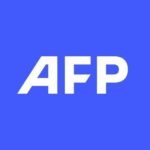 With 2,400 staff representing 100 different nationalities, AFP covers the world as a leading global news agency. AFP provides fast, comprehensive and verified coverage of the issues affecting our daily lives.
Biden signs major semiconductors investment bill to compete against China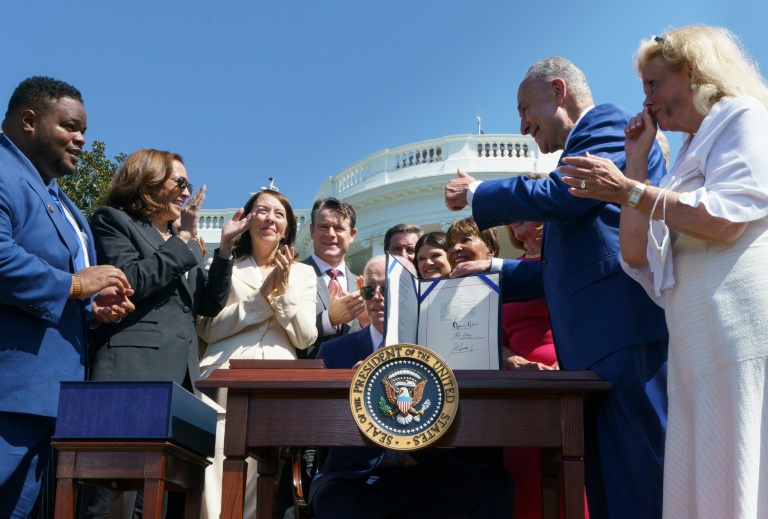 President Joe Biden signed into law Tuesday a multibillion dollar bill boosting domestic semiconductor and other high-tech manufacturing sectors that US leaders fear risk being dominated by rival China.
The Chips and Science Act includes around $52 billion to promote production of microchips, the tiny but powerful and relatively hard-to-make components at the heart of almost every modern piece of machinery.
Tens of billions of dollars more are allocated for scientific research and development.
The White House says the government commitment to bolstering high-tech industries is already drawing in large-scale private investors, with some $50 billion in new semiconductor investment alone. The lion's share of that is a plan announced by US firm Micron to put $40 billion into domestic expansion by 2030.
Biden said at a White House speech that the cash injection from the Chips Act will help "win the economic competition in the 21st century."
Entrepreneurs are "the reason why I'm so optimistic about the future of our country," he said, and "the Chips and Science Act supercharges our efforts to make semiconductors here in America."
One of the Democrat's key themes since he took office has been the need to revamp US leadership in cutting-edge innovation and rebuild the homegrown industrial base in the face of China's mammoth state-backed investments.
Semiconductors are of particular concern because they are vital to everything from washing machines to sophisticated weapons and nearly all are made abroad.
Although the semiconductor was invented in the United States, the country only produces around 10 percent of global supply, according to the White House, with some 75 percent of US supplies coming from east Asia.
Biden is also counting on the Chips Act to generate enthusiasm among voters, as his Democratic party tries to defend a thin congressional majority from a Republican takeover in this November's midterm elections.
He told Americans that studies show the expansion of factories will create around a million construction jobs over the next six years — and these will be "union jobs" that pay "the prevailing wage."
On Wednesday, Biden will sign another bill increasing funding for military veterans exposed to toxins. Like the Chips bill, this won bipartisan support in the usually bitterly divided Congress.
Shortly, Biden is also expected to be signing an enormous domestic investment bill — backed only by Democrats — aimed at fighting climate change and reducing health care costs.
Reflecting on the string of successes in Congress and the sudden momentum for his long stalled agenda, Biden predicted that "people will look back at this week and all we passed, and all we moved on, that we met the moment at this inflection point in history."
"We bet on ourselves, believed in ourselves and recaptured the story, the spirit and the soul of this nation," he said.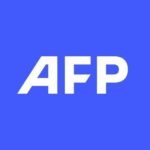 With 2,400 staff representing 100 different nationalities, AFP covers the world as a leading global news agency. AFP provides fast, comprehensive and verified coverage of the issues affecting our daily lives.
US regulators clear Boeing to resume 787 deliveries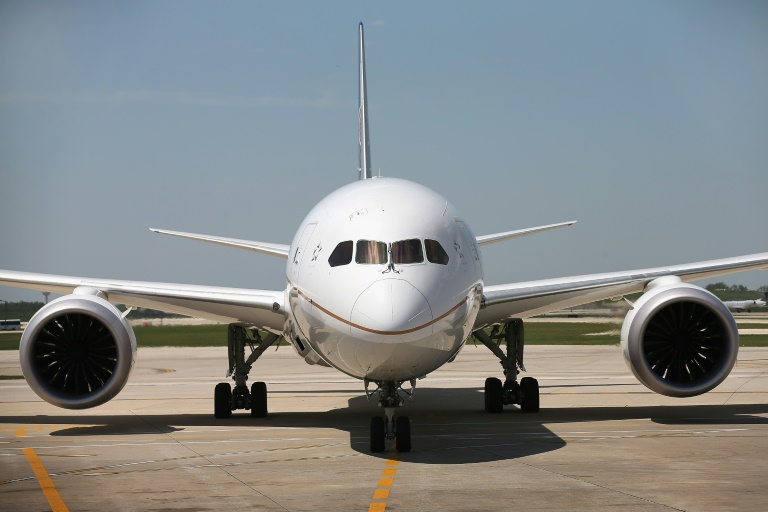 After more than a year, aviation giant Boeing will be allowed to resume deliveries of its 787 Dreamliner aircraft "in the coming days," after the company made changes to its manufacturing process, US air safety regulators announced Monday.
Deliveries of the top-selling widebody plane have been halted since spring 2021, so the news will be welcomed by US airlines and travelers who have suffered from massive delays and canceled flights in recent weeks, partly due to the shortage of aircraft.
"Boeing has made the necessary changes to ensure that the 787 Dreamliner meets all certification standards," the Federal Aviation Administration said in a statement.
The plane's travails date to late summer 2020, when the company uncovered manufacturing flaws with some jets. Boeing subsequently identified additional issues, including with the horizontal stabilizer.
The difficulties curtailed deliveries between November 2020 and March 2021. Boeing suspended deliveries later in spring 2021 after more problems surfaced.
Acting FAA Administrator Billy Nolen met with safety inspectors in South Carolina last week to confirm they were satisfied with the company's improvements, which were made to ensure they comply with standards and to identify potential risks after defects were uncovered on the plane.
"The FAA will inspect each aircraft before an airworthiness certificate is issued and cleared for delivery," the statement said. "We expect deliveries to resume in the coming days."
– Cleared for takeoff –
A company spokesman told AFP that Boeing will "continue to work transparently with the FAA and our customers toward resuming 787 deliveries," but did not confirm the firm had received final FAA approval.
During a July 27 earnings conference call, Chief Executive Dave Calhoun described the company was "on the verge" of garnering approval, though he declined to give a precise target date.
At the end of June, Boeing had 120 Dreamliner planes in inventory and was producing the jet "at very low rates," the company said in a filing.
The company's stock price gained ground on the news, closing 0.5 percent higher.
Inability to deliver the Dreamliner has dragged down Boeing's profits, which plunged 67 percent in the second quarter. And the manufacturing changes have led to billions in additional costs for the company.
The firm has delivered just over 1,000 of the planes since it was first introduced in 2004.
The enhanced regulatory scrutiny of the 787 and other Boeing planes comes on the heels of a pair of crashes in 2018 and 2019 on the 737 MAX, which led to aircraft being banned from the skies globally for more than a year.
But the MAX has since returned to service, enabling Boeing to ramp up production of the planes, collect meaningful revenues and announce significant new orders at the Farnborough Airshow earlier this month.
Even so, Boeing's backlog of orders in the pipeline lags behind that of archrival Airbus.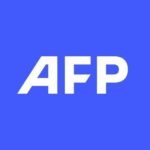 With 2,400 staff representing 100 different nationalities, AFP covers the world as a leading global news agency. AFP provides fast, comprehensive and verified coverage of the issues affecting our daily lives.
No recession in Switzerland this year: chief economist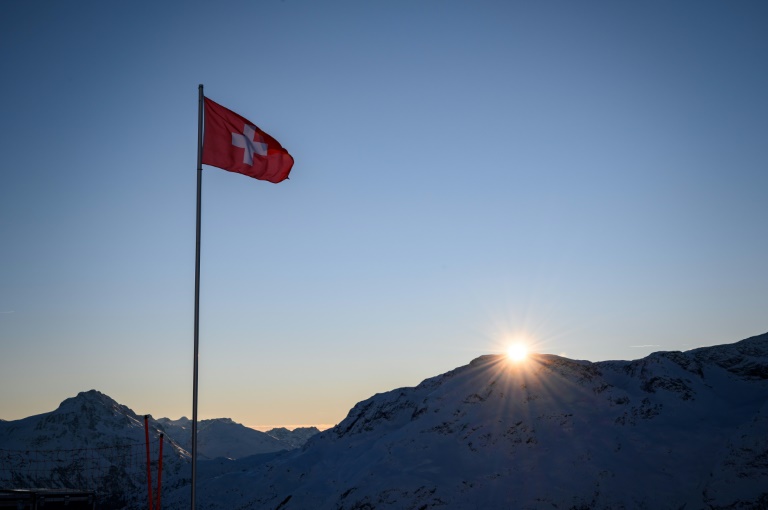 Switzerland does not expect to dip into recession this year despite the threat of an energy supply squeeze, the government's chief economist said Sunday.
The Swiss economy is "doing well" despite the impact of the war in Ukraine on energy prices, Eric Scheidegger told the SonntagsZeitung newspaper.
He said it was down to companies to steel themselves for the possibility of power shortages in the winter months.
"We may have to revise our economic forecast downwards for next year. The revised forecast will be published on September 20. However, we do not expect a recession for this year," Scheidegger said.
"We run the risk of an energy supply bottleneck in winter. If there are persistent production interruptions in the EU and we ourselves have a gas shortage, it becomes problematic.
"In our negative scenario, we expect zero growth for 2023 instead of growth of almost two percent."
Despite the threat of power shortages and the effects of the war in Ukraine, Scheidegger does not see a serious economic crisis heading towards Switzerland.
"At present, the economy is still doing well. Current indicators show that the economy in this country also developed well in the second quarter — after the outbreak of the war in Ukraine," he said.
"Economic support measures such as general perks or tax relief are currently therefore neither necessary nor helpful," he added.
– 'Foreseeable events' –
Scheidegger said the Swiss economy was less susceptible to high energy prices than other European countries as gas accounted for only five percent of its total energy consumption.
He said the government would discuss possible measures to curb high energy prices in the coming weeks, which could involve reducing health insurance premiums for low-income households.
The State Secretariat for Economic Affairs official said the help for businesses during the Covid-19 pandemic could not become the norm during economic downturns.
"It's been known since spring that there can be a power shortage in winter. Companies have time to prepare for this," he said.
"Companies can, and must, take this operational risk into account… it is up to companies to prepare for foreseeable events."
As for inflation, he said Switzerland was "an island of bliss" compared to the United States, and inflation was likely to fall before the end of the year.
"At 3.4 percent, inflation is much lower here than in other countries.  Core inflation — inflation excluding fresh food, energy and fuel — is at two percent," he said.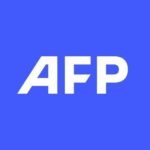 With 2,400 staff representing 100 different nationalities, AFP covers the world as a leading global news agency. AFP provides fast, comprehensive and verified coverage of the issues affecting our daily lives.