No progress at Russia-Turkey talks on Ukraine grain exports
Russia and Turkey made little headway on Wednesday in talks aimed at securing safe passage for Ukrainian grain exports, as a Russian sea blockade triggered new warnings of deadly famine.
Prior to the war, Ukraine was a major exporter of wheat, corn and sunflower oil, but shipments have been blocked since Russia invaded its neighbour in late February, causing food prices to soar worldwide.
Countries in the Middle East and Africa depend on Ukraine's exports, raising fears of hunger in those countries.
At the request of the United Nations, Turkey has offered its services to escort maritime convoys from Ukrainian ports, despite the presence of mines — some of which have been detected near the Turkish coast.
"We are ready to ensure the safety of ships that leave Ukrainian ports," Russian Foreign Minister Sergei Lavrov said at a news conference with Turkish counterpart Mevlut Cavusoglu after talks in Ankara.
Ukraine, which was not part of the talks in Turkey, has said it is ready to create conditions to resume exports from its ports, but it seeks security guarantees not to be attacked by Russia. 
But Russia's chief diplomat blamed Ukraine for the situation.
"Grain can be freely transported to destinations, there are no obstacles from Russia," Lavrov said. 
Referring to Ukraine's president, he said "it is necessary that Mr (Volodymyr) Zelensky give an order, if he is still in charge of something there, to allow foreign and Ukrainian ships to enter the Black Sea."
Lavrov also said Russia was ready to provide guarantees it would not launch any attacks if Ukraine de-mined ports.
"We are ready to do this in cooperation with our Turkish colleagues."
– 'Condemning millions to death' –
Cavusoglu said the UN plan was "reasonable" and "implementable", and he offered to host a meeting in Istanbul to discuss the details of the scheme.
"We prepared a plan for food corridors," a Turkish diplomatic source said. 
"We presented it to Russia but as you see during the press conference, Russia sends the ball into the court of Ukraine," added the source, who declined to be named.
Zelensky said this week that the amount of grain blocked by the war could triple within several months.
At separate talks on the global food crisis, Italian Foreign Minister Luigi Di Maio warned that millions of people could die of hunger unless Russia lifted its blockade.
"The next few weeks will be crucial to resolving the situation," he said after a virtual meeting involving Turkey and Lebanon among other Mediterranean countries, alongside G7 president Germany and the UN's Food and Agriculture Organization.
"I want to say clearly, we expect clear and concrete signals from Russia, because blocking grain exports means holding hostage and condemning to death millions of children, women and men."
– Russian exports –
Turkey, which hosted talks between Russian and Ukrainian foreign ministers in March aimed at ending the war, has positioned itself as a neutral mediator as it maintains a delicate balancing act between its two Black Sea neighbours. 
At the press conference, Cavusoglu said it was also important to export Russian goods as much as the Ukrainians, calling Moscow's demands for an end to sanctions to help grain onto the world market "legitimate."
"If we need to open up the international market to Ukrainian grain, we see the removal of obstacles standing in the way of Russia's exports as a legitimate demand," he said.
Soner Cagaptay, a specialist on Turkey for the Washington Institute think tank, said the UN-led plan that would allow Russia to trade with the outside world "could work."
"Because ultimately this is about food security. Yes, people don't want Russia to make money but at the same time nobody wants famine," he told AFP.
Russia and Ukraine produce 30 percent of the global wheat supply.
Cagaptay said some progress could be made in the future, but it might require Turkish President Recep Tayyip Erdogan to meet Russian counterpart Vladimir Putin in the Russian southwestern city of Sochi, "where there's nobody around to eavesdrop."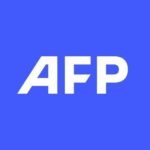 With 2,400 staff representing 100 different nationalities, AFP covers the world as a leading global news agency. AFP provides fast, comprehensive and verified coverage of the issues affecting our daily lives.
Disney pulls blockbuster from French cinemas in streaming row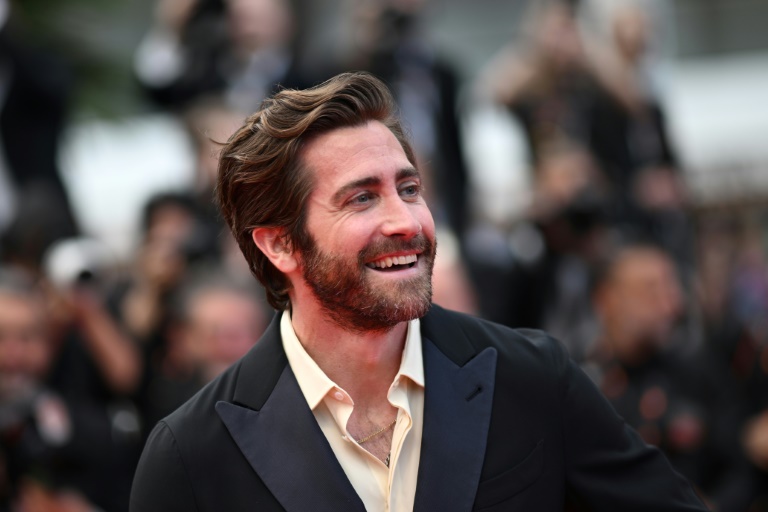 Disney will not release blockbuster animation "Strange World" in French cinemas, it said Wednesday, in protest against the country's strict streaming rules.
Under French law, the company's streaming platform, Disney+, would have to wait 17 months to show the movie after its release in cinemas, which had been due in November.
Disney told AFP it would instead send "Strange World" straight to streaming and skip cinemas entirely, confirming reports by movie website Deadline and French paper Les Echos.
Helene Etzi, Disney France president, told Les Echos that France's rules were "unfair, constraining and poorly adapted to audience demands."
"Strange World" is one of its most-anticipated releases of the year, with Jake Gyllenhaal voicing the lead character in the English version of the fantasy adventure tale. 
France has tried to prevent streaming platforms from undermining its large cinema network and the TV stations — notably Canal Plus — that finance many of its films and get a shorter wait for prime releases.
The National Federation of French Cinemas said it "protested with the greatest vigour against Disney's desire to deprive the French of its Christmas animated film."
The debate over how long to wait between cinema and streaming releases has also been fierce in Hollywood — though with much shorter delays being considered. 
After trying various strategies at the height of the Covid-19 pandemic, the US industry has settled on 45 days as the optimum gap. 
Scarlett Johansson sued Disney last year for loss of earnings after it released "Black Widow" simultaneously to cinemas and streamers. 
Director Denis Villeneuve said the same move by Warner Bros for his sci-fi blockbuster "Dune" showed "absolutely no love for cinema". 
Even a 45-day window was reportedly not enough for Tom Cruise, who is rumoured to have launched legal action against Paramount to get a longer delay for his next "Mission: Impossible" instalment next year. 
So far, Disney has no plans to pull "Lightyear" from French cinemas — the "Toy Story" spin-off is due later this month. 
But the fate of other massive productions — including sequels to "Black Panther" and "Avatar" — rests in the balance. 
"We continue to evaluate the situation film by film and country by country," said Disney's Etzi.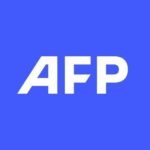 With 2,400 staff representing 100 different nationalities, AFP covers the world as a leading global news agency. AFP provides fast, comprehensive and verified coverage of the issues affecting our daily lives.
Zara owner Inditex profits up despite Ukraine war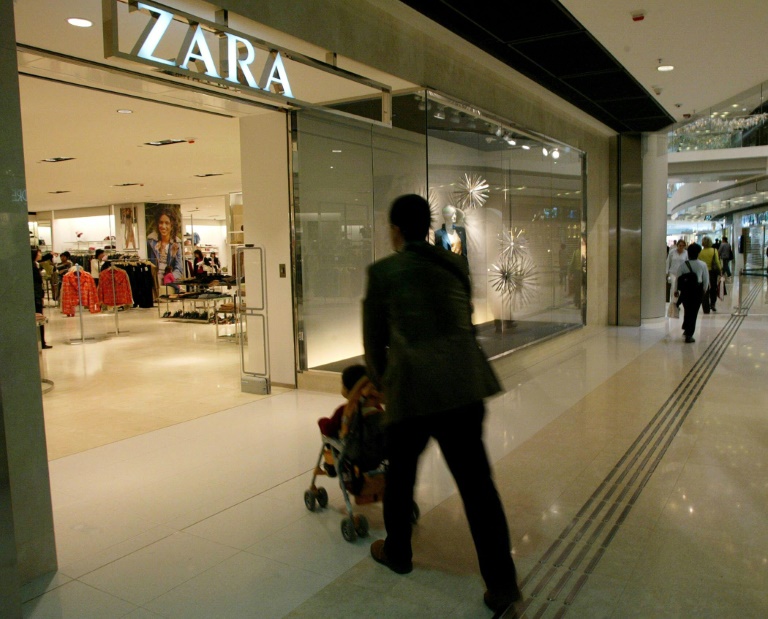 Global clothing giant Inditex, which owns Zara, posted Wednesday a surge in its first-quarter profits despite closing its stores in Russia after its invasion of Ukraine.
The world's biggest fashion retailer said its net profit increased by 80 percent in the first three months of its financial year to April 31, compared to the same period last year.
It said it made 760 million euros ($812 million) in profit, against 440 million euros ($470 million) during the first quarter of the 2021 financial year, which was hit hard by the coronavirus pandemic.
The hike in profits came despite a 216-million-euro provision for estimated costs arising from the impact of the Ukraine war, without which its income would have risen to almost "940 million euros", it said.
The group, which since April has been led by Marta Ortega, daughter of its multi-billionaire founder Amancio Ortega, reported sales of 6.74 billion euros, up 36 percent from the same period in 2021. 
The fashion group, which owns eight brands including upmarket Massimo Dutti and teen label Stradivarius, had warned that 2022 sales would be impacted by Russia's invasion of Ukraine.
After Russia sent in troops in late February, Inditex closed all its stores in Ukraine and on March 5 suspended all retail activity in Russia, its biggest market after Spain, shutting its 502 shops and suspending all online transactions. 
Inditex said that stopping sales activity in Russia had been offset by "strong growth" in other regions, notably the United States.
Analysts had expected the Spanish retail giant to be hard hit by its Russian pullout decision given that it generates 10 percent of its turnover and 8.5 percent of its operating profit in the country. 
Wednesday's results were broadly in line with analysts' expectations, with Factset seeing profits of 770 million euros against a turnover of 6.27 billion euros. 
Online sales, which had surged during the pandemic, fell by 6.0 percent, although Inditex said it expected the figure to reach "30 percent of total sales" by 2024.
Shares in the world's biggest fashion retailer were trading 4.23 percent higher in late morning trade on the Madrid stock exchange. 
When the pandemic first took hold two years ago, the group saw its profits nosedive as the virus forced it to shutter most of its shops in the first half of 2020.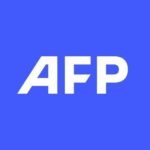 With 2,400 staff representing 100 different nationalities, AFP covers the world as a leading global news agency. AFP provides fast, comprehensive and verified coverage of the issues affecting our daily lives.
US lays out more pledges as Biden woos Latin American leaders
US President Joe Biden heads Wednesday to a Latin America summit on a mission to woo back the region as his administration pushed out pledges, including a plan to train half a million health workers.
The long-awaited Summit of the Americas was marred by a boycott from Mexico's president, who was upset that Biden did not invite the leftist leaders of Cuba, Nicaragua and Venezuela on the grounds that they did not meet democratic standards.
The Biden administration insisted there were no hard feelings and moved forward on initiatives aimed at cementing ties across Latin America, where a rising China has increasingly made inroads despite the historic US influence.
Hours before Biden was to arrive, his administration announced a new Americas Health Corps that will aim to improve the skills of 500,000 health workers across the region, building on the lessons from Covid-19, which hit the Western Hemisphere especially hard.
The health training will cost $100 million, although the United States will not contribute all of it and will seek to raise funds, including through the Pan American Health Organization.
The pandemic "showed us the many cracks in our global health systems and underscored the importance of strong and resilient health systems for the entire population," a White House statement said.
China has stepped up its role in Latin America since the pandemic started, moving early to supply vaccines. 
Cuba has also long exported its state-employed doctors, a practice that so infuriated the previous administration of Donald Trump that he suspended funding for the Pan American Health Organization over alleged ties.
The health announcement comes a day after Vice President Kamala Harris detailed another $1.9 billion in commitments by businesses to invest in impoverished and violence-ravaged El Salvador, Guatemala and Honduras.
The troubles in the so-called Northern Triangle, as well as Haiti, have generated a soaring number of migrants to the United States, setting off a domestic furor as Trump's Republican Party demands efforts to stop them.
"We know the American people will benefit from stable and prosperous neighbors. And when we provide economic opportunity for people in Central America, we address an important driver of migration," Harris said.
– 'Nearshoring' –
Mauricio Claver-Carone, the president of the Inter-American Development Bank (IADB), said that Latin America can increasingly be seen as a "sea of peace" for investors amid the global turbulence from Russia's invasion of Ukraine and rising risks associated with manufacturing juggernaut China.
The head of the IADB, which provides development funding in Latin America, said he saw a rise of "nearshoring," with businesses moving closer to markets rather than in China.
Since the first Summit of the Americas in 1994, "each dollar that went to China was one dollar, one investment, one job less for Latin America and the Caribbean," he told AFP in an interview in Los Angeles.
In Latin America, "whether they are governments of the left or the right, they all want foreign investment, they all want nearshoring, they all want economic growth," he said.
The first summit, held in Miami by Bill Clinton, aimed to create a vast free-trade zone that would span the hemisphere other than communist Cuba.
Biden is holding only the second Summit of the Americas on US soil at a time that the political appetite for free trade has waned in Washington, with Trump rising to power in part by attacking trade liberalization as hurting workers.
But Biden has stood firm on another core principle of the Summit of the Americas — democracy — even as he considers going next month to Saudi Arabia, a critical oil supplier.
Mexican President Andres Manuel Lopez Obrador insisted that all nations of the hemisphere should be included, a stance backed by several other regional leaders who nonetheless agreed to come.
Biden is separately expected to meet President Jair Bolsonaro of Brazil, Latin America's most populous nation, despite rising fears that the Trump ally will not accept the legitimacy of upcoming elections.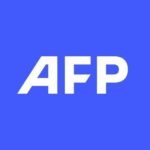 With 2,400 staff representing 100 different nationalities, AFP covers the world as a leading global news agency. AFP provides fast, comprehensive and verified coverage of the issues affecting our daily lives.