OECD sees lower world growth due to Ukraine war's 'hefty price'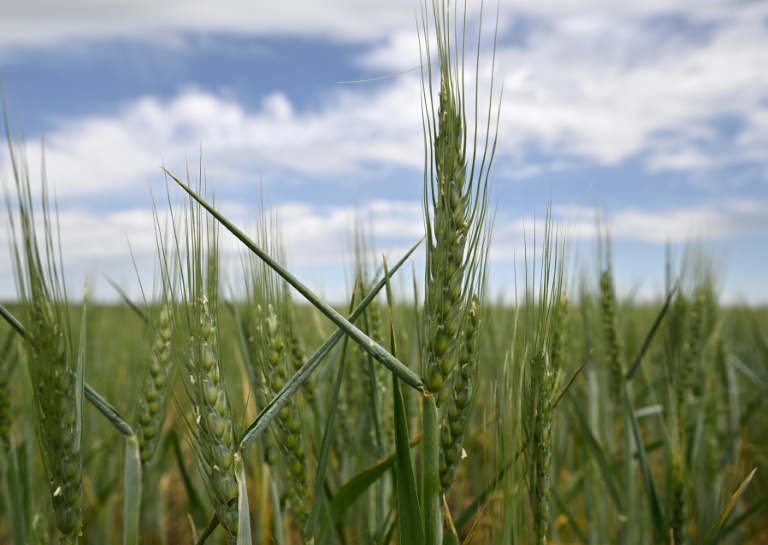 The OECD warned Wednesday that the world economy will pay a "hefty price" for Russia's invasion of Ukraine as it slashed its 2022 growth forecast and projected higher inflation.
The Paris-based organisation, which represents 38 mostly developed countries, is the latest institution to predict lower GDP growth due to the conflict, which has sent food and energy prices soaring.
In its latest economic outlook, the Organisation for Economic Co-operation and Development said global gross domestic product would grow by three percent in 2022 — down sharply from the 4.5 percent estimated in December.
The OECD also doubled its forecast for inflation among its members — which range from the United States to Australia, Japan, and Latin American and European nations — to 8.5 percent, its highest level since 1988. 
"The world is set to pay a hefty price for Russia's war against Ukraine," wrote the OECD's chief economist and deputy secretary-general, Laurence Boone, adding that a "humanitarian crisis is unfolding before our eyes".
"The extent to which growth will be lower and inflation higher will depend on how the war evolves, but it is clear the poorest will be hit hardest," Boone said.
"The price of this war is high and will need to be shared."
Before the war broke out, the outlook had appeared "broadly favourable" for 2022-23, with growth and inflation expected to return to normal after the devastating Covid-19 pandemic, said the OECD.
However, "the invasion of Ukraine, along with shutdowns in major cities and ports in China due to the zero-Covid policy, has generated a new set of adverse shocks," it said.
– Food shortage risk –
The OECD was supposed to publish its outlook in March, but it delayed its detailed assessment until now due to uncertainty over the war. At the time, it said the conflict could cut global GDP growth by "over one percentage point".
The World Bank revised its own figures on Tuesday, lowering its global growth forecast from 4.1 percent to 2.9 percent. The IMF cut its forecast by nearly one point to 3.6 percent in April.
The OECD cut its growth forecast for the United States from 3.7 percent to 2.5 percent and that of China, the world's second biggest economy, from 5.1 percent to 4.4 percent. The eurozone's GPD is now seen growing by 2.6 percent instead of 4.3 percent while Britain's outlook was lowered to 3.6 percent from 4.7 percent.
The OECD noted that commodity prices had risen, hitting real income and spending, "particularly for the most vulnerable households".
"In many emerging-market economies the risks of food shortages are high given the reliance on agricultural exports from Russia and Ukraine," it said.
The report warned that the "effects of the war in Ukraine may be even greater than assumed", raising as an example a scenario of Russia cutting gas supplies to Europe.
As central banks tighten their monetary policies to counter inflation, the report said sharp increases of interest rates could also hit growth more than anticipated.
– Covid risk –
The Covid pandemic, meanwhile, could take another turn for the worse.
"New more aggressive or contagious variants may emerge, while the application of zero-Covid policies in large economies like China has the potential to sap global demand and disrupt supply for some time to come," the OECD said.
Faced with these challenges, governments needed to protect the most vulnerable from the economic shockwaves, it added.
In the short term, "temporary, timely and well-targeted" fiscal measures would help the poorest households, the OECD said.
Over the medium- and long-term, governments would have to invest more in clean energy and defence spending.
"The world is already paying the price for Russia's aggression," wrote Boone.
"The choices made by policymakers and citizens will be crucial to determining how that price will be distributed across people and countries."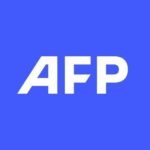 With 2,400 staff representing 100 different nationalities, AFP covers the world as a leading global news agency. AFP provides fast, comprehensive and verified coverage of the issues affecting our daily lives.
Hi-tech herd: Spain school turns out 21st-century shepherds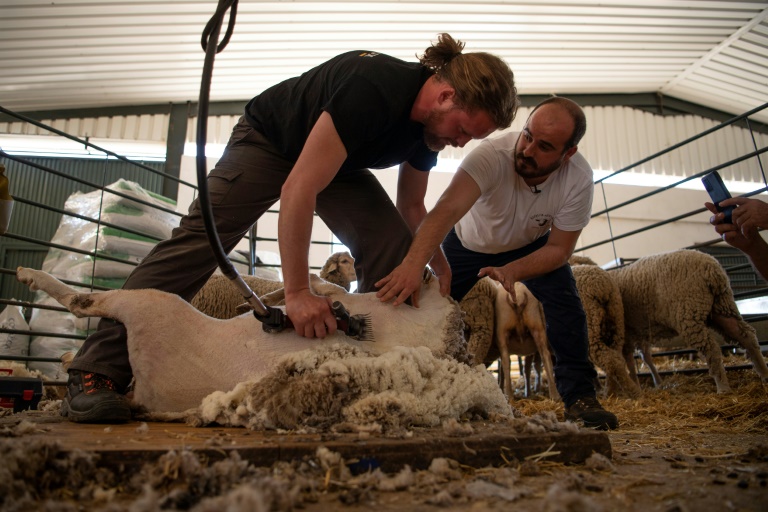 Gripping a sheep firmly between her legs, Vanesa Castillo holds its head with one hand while she tries to shear off its thick fleece with electric clippers. 
"It's scary!" said Castillo, 37, slightly unnerved by her first attempt at sheep shearing at a school for shepherds in western Spain. 
"You have to pull the animal's skin taut, really slowly, so you don't cut it," explained Jose Rivero, the professional sheep shearer giving the course. 
Sheep shearing is just one of the classes offered at the school in Casar de Caceres in rural Extremadura to counter the flight from the land that has left large swathes of inland Spain thinly populated.
Set up in 2015, the idea was "to bring in people who love the countryside", said Enrique "Quique" Izquierdo, who runs the school. 
It aims to provide all the training and resources needed to create "a shepherd for the 21st century… with the most up-to-date methods in a sector where the traditional and the cutting-edge merge."
Much of Spain's sheep and goat farming is concentrated in rugged Extremadura. The school at Casar de Caceres is one of several across the country, the first set up in the northern Basque Country in 1997. 
– Tech and tradition –
"The traditional image of a shepherd wandering through the fields all day" doesn't exist any more, said Jurgen Robledo, a vet who said the students are taught how to use many hi-tech tools including milk control programmes.
This year, 10 students are taking the five-month course which also includes hands-on experience of working with animals. 
Thibault Gohier, 26, is learning how to milk goats and to identify whether any of them are sick, which could affect the quality of their milk. 
"You need to use your fingertips as if they were your eyes," said Felipe Escobero, who heads the farm where the school is based, as they feel a black goat's mammary lymph nodes at the top of the udder.
When they're healthy, "they should feel like an almond", Escobero added. 
The course also covers financial matters and how to fill out certificates attesting to animal welfare or pesticide use. 
Completely free, it is funded by the Cooprado livestock farmers' cooperative. 
Vet Robledo said modern hi-tech tools mean shepherds can now "measure the individual (milk) production of each animal.
"Such data can let a farmer see if production has dropped due to a subclinical mastitis infection by detecting a drop in production in a certain number of animals." 
Unlike normal mastitis, such infections don't cause any visible changes to the milk or udder appearance, making them difficult to detect, although they do affect the farmer's bottom line by reducing milk production and quality.
– Different backgrounds –
Some students already work in farming and want to specialise, while others are completely new to the field, such as Vanesa Castillo, who is taking the course with her 17-year-old daughter Arancha Morales.
Originally employed at an old people's home until it shut down two years ago, leaving her scrambling for work, her dream now is to have a sheep farm. 
"We're looking for a way to bring home some money," said her daughter, whose father can't work after having an accident. 
Both women know they face an uphill battle, above all to find an affordable piece of land for their flock, a common problem across Extremadura. 
Thibault Gohier comes from a very different background.
A young Frenchman who loves animals and the countryside, his dream is to have "a bed and breakfast with a small farm attached with about 30 animals" in a mountainous area of France.
As the other students are learning to shear, El Ouardani El Boutaybi is feeding dozens of restless goats who are scampering around a pen. 
"I did the shepherds' school and all the practical courses in June 2020… and then they took me on to work with them," said the 20-year-old, who comes from the coastal town of Nador in northeastern Morocco. 
He got to Spain in 2017 after crossing the fence into the Spanish enclave of Melilla in North Africa, where he spent time in a centre for unaccompanied minors before being transferred to the peninsula. 
"I've got a future working in the countryside," he said proudly.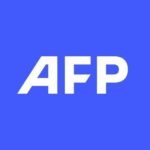 With 2,400 staff representing 100 different nationalities, AFP covers the world as a leading global news agency. AFP provides fast, comprehensive and verified coverage of the issues affecting our daily lives.
India hikes interest rates 50 basis points to fight inflation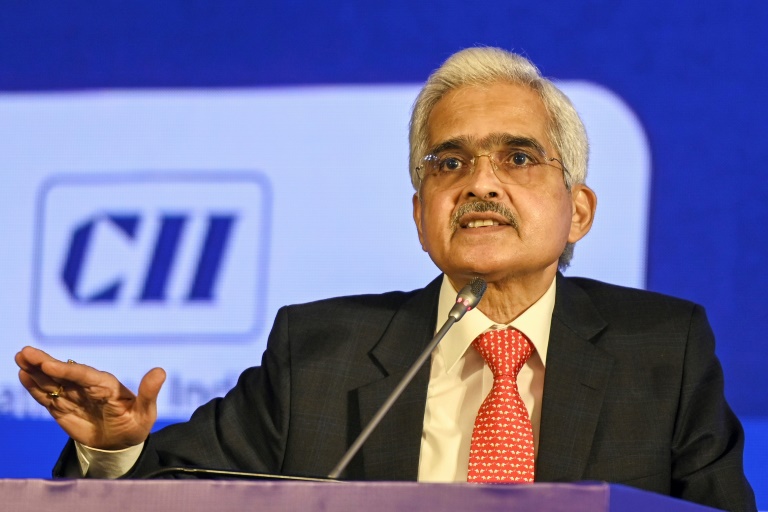 India's central bank on Wednesday hiked rates for a second time, as Asia's third-largest economy reels from galloping inflation in the wake of the Ukraine war.
The Reserve Bank of India raised its key repo rate by 50 basis points to 4.90 percent, a month after kicking off an aggressive monetary tightening cycle with a surprise 0.4 percentage point lift in May.
"The war in Europe is lingering and we are facing newer challenges each passing day," Bank governor Shaktikanta Das said in a televised address, pointing to higher food and fuel prices.
He added that inflation was a global problem but emerging economies were facing "bigger challenges", with market turbulence following monetary policy shifts in advanced economies.
India bounced back strongly from the coronavirus pandemic with one of the world's fastest growth rates, but is now grappling with rising costs as commodity prices skyrocket worldwide.
Consumer inflation has consistently overshot India's two-to-six percent target range in the first four months of the year, hitting an eight-year high of 7.79 percent in April.
"From the policy withdrawal perspective, the RBI in the last two months has moved quite aggressively and swiftly," Upasna Bhardwaj, senior economist at Kotak Mahindra Bank, said in a note.
But despite efforts to curb price pressures, inflation was likely to remain around seven percent for the foreseeable future, she added. 
India's economy has seen sharp price increases across the board, including food and fuel.
Last month the government banned wheat exports to rein them in after a heatwave hit local crop yields.
Officials also capped sugar exports to safeguard supplies, and slashed duties on fuel and edible oils to buffer consumer spending. 
India imports more than 80 percent of its crude oil needs, with its dependence growing as domestic production falls, and the country's 1.4 billion people have been hit with rising petrol costs.
Prices have risen sharply since Russia's invasion of Ukraine earlier this year, and economists estimate that a $10 per barrel increase in Brent crude increases consumer inflation in India by about 25 basis points.
The governor had extensively signalled Wednesday's move in advance, calling a half-percent hike a "no brainer" in a television interview on May 23.
India's 0.4 percent rate rise in May had caught markets by surprise, though economists supported the move as a necessary counterweight to inflation pressures.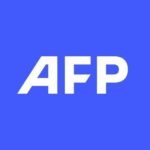 With 2,400 staff representing 100 different nationalities, AFP covers the world as a leading global news agency. AFP provides fast, comprehensive and verified coverage of the issues affecting our daily lives.
China approves 60 new games, sparking hopes tech crackdown is ending
China has approved the release of dozens of new video games, boosting the shares of some of its biggest tech firms Wednesday on hopes that a long-running and painful crackdown on the sector is easing.
The announcement follows a report in The Wall Street Journal on Monday that said regulators were wrapping up their investigation into ride-hailing giant Didi and will allow it to register new users.
Officials in China — the world's biggest gaming market — rolled out a series of restrictions last year as part of a sweeping government campaign to rein in huge tech firms.
They capped the amount of gaming time for children with the stated aim of fighting addiction and froze approvals for new games for nine months, hammering the bottom lines of many companies including sector titan Tencent.
China's National Press and Publication Administration said Tuesday it had approved 60 new games, following the year's first batch of approvals in April.
Titles from Tencent or rival NetEase were not among the latest approvals, but they did include games from Perfect World and miHoYo — developer of the international hit "Genshin Impact".
"We are delighted to see established studios such as Perfect World, Shengqu Games, MiHoYo, and Changyou obtained approval titles this time, which we believe could indicate higher possibilities for Tencent's and NetEase's titles to be approved in coming batches," said Citi analysts in a note.
"The approval announcement will also send a positive signal of policy support to the overall China Internet sector."
Chinese tech stocks surged in Hong Kong on the news, building on the positive sentiment among investors and analysts after the report on Didi earlier in the week.
At the break in Hong Kong, Tencent was up 4.7 percent while NetEase climbed 2.9 percent
The gaming news also boosted other major tech stocks — Hong Kong market heavyweight Alibaba was up more than eight percent and JD.com piling on more than four percent.
During the clampdown, hundreds of Chinese game makers pledged to scrub "politically harmful" content from their products and enforce curbs on underage players to comply with government demands.
China's economy, the world's second-largest, has been hammered in recent months by a series of major Covid lockdowns, and the government has rolled out a series of measures to resuscitate it.
— Bloomberg News contributed to this story —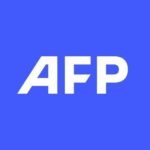 With 2,400 staff representing 100 different nationalities, AFP covers the world as a leading global news agency. AFP provides fast, comprehensive and verified coverage of the issues affecting our daily lives.