Oil turbulence could last five years, ExxonMobil boss warns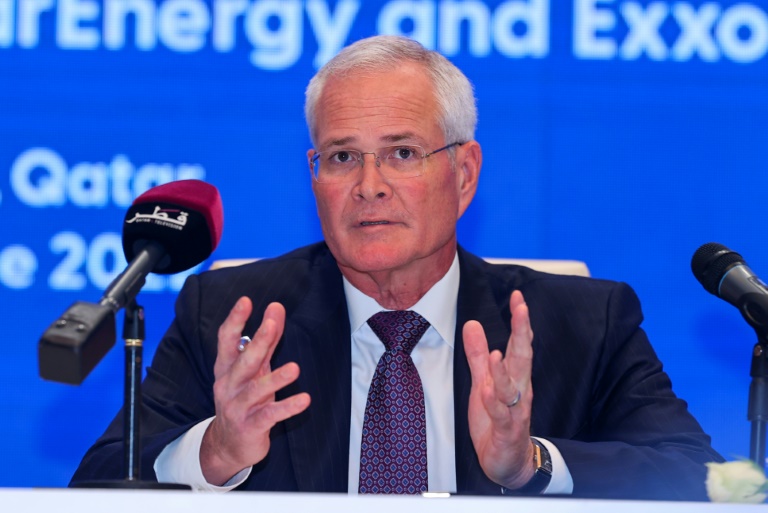 Consumers must be prepared to endure up to five years of turbulent oil markets, the head of ExxonMobil said Tuesday, citing under-investment and the coronavirus pandemic.
Energy markets have been roiled by the Ukraine war as Russia has reduced some exports and faced sanctions while Europe has announced plans to wean itself off dependency on Russian fossil fuels in coming years.
Speaking ahead of ExxonMobil's unveiling as the fourth international partner for Qatar's natural gas expansion, chairman and chief executive Darren Woods said major uncertainty lies ahead. 
"You are probably looking at three to five years of continued fairly tight markets," Woods told the Qatar Economic Forum. "How that manifests itself in price will obviously be a big function of demand, which is difficult to predict."
On top of under-investment in finding new oil sources in 2014-2015, Woods said the pandemic "really sucked a lot of revenues out of the industry".
Woods said companies and governments needed to think long-term. "We are going to see a lot of volatility and discontinuity in the market place if we don't get to more thoughtful policies," he predicted.
Representatives from the Middle East energy industry also renewed calls for better planning in consumer countries.
Sheikh Nawaf Saud al-Sabah, chief executive of Kuwait Petroleum Corporation, said the company was supplying all customers, but that multinational oil firms were not matching the investment of national oil enterprises.
– 'Tremendous disruption' –
As part of the Gulf state's response, Kuwait was starting its first offshore oil exploration and building the world's biggest oil refinery.
"We have never touched the offshore in Kuwait. The first offshore drill rig arrived in Kuwait a week ago and will start soon," he said.
The new refinery would come online by the end of 2022, Sabah added.
"It will be the largest refinery in the world at 615,000 barrels of oil a day capacity," he said adding that it would help meet increased demand from Europe and elsewhere.
Sabah said there was a "dangerous trend", with world consumers wanting energy but not being prepared for the change from polluting hydrocarbons to green energy.
"That is a paradox here that is causing quite a tremendous disruption in the investment cycle. We are making the long-term investments, but not international oil companies."
Sabah said the world currently produces and consumes about 100 million barrels of oil a day but that the equivalent of Kuwait's production — about 3.5 million barrels a day — was being lost through declining fields.
Qatar's Energy Minister Saad Sherida Al-Kaabi meanwhile criticised the "demonisation" of oil companies, and the windfall taxes on oil majors that many governments are proposing.
"I don't see the governments coming to pitch in when they (oil companies) were losing money and borrowing when the oil price was negative in Texas," he said.
ExxonMobil has taken a 6.25 percent stake in the expansion of Qatar's North Field, which contains the world's biggest natural gas reserves. 
The stake is the same as France's TotalEnergies while Italy's Eni and US firm ConocoPhillips have 3.13 percent shares.
Woods said the project will "bring balance to the global market".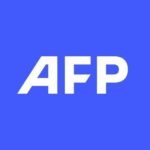 With 2,400 staff representing 100 different nationalities, AFP covers the world as a leading global news agency. AFP provides fast, comprehensive and verified coverage of the issues affecting our daily lives.
Musk says Twitter deal remains deadlocked over fake users
Business magnate Elon Musk said Tuesday that his $44 billion move to take over Twitter remained held up by "very significant" questions about the number of fake users on the social network.
Musk was reluctant to talk about the deal when asked at the Qatar Economic Forum, saying it was a "sensitive" matter.
"There are still a few unresolved matters," Musk said by video link.
This includes whether "the number of fake and spam users on the system is less than five percent as per their claims, which I think is probably not most people's experience when using Twitter. 
"So we are still awaiting resolution on that matter and that is a very significant matter," the Tesla car and SpaceX exploration chief said.
Musk said there were also questions about Twitter's debt and whether shareholders will vote for the deal.
"So I think these are the three things that need to resolved" to make the transaction happen.
Musk said he wanted to get 80 percent of the North American population and half the world's population onto Twitter.
"That means it must be something that is appealing to people, it obviously can't be a place where they feel uncomfortable or harassed or they will simply not use it."
"I think there is this big difference between freedom of speech and freedom of reach," Musk added.
"You are allowed to yell whatever you want in a public space, more or less. But whatever you say, however controversial, doesn't need to then be broadcast to the whole country. 
"So I think generally the approach of Twitter should be to let people say what they want within the balance of the law but then limit who sees that based on any given Twitter user preferences."
He said that if the deal went ahead his role would be to "drive the product", saying this is what he did at Tesla and SpaceX.
Musk said he expected Tesla's number of employees to fall by about 3.5 percent in the next three months but the headcount would start rising again in a year.
Asked about the next US presidential election in 2024, Musk said he had not decided who to back but that he was ready to inject $20-$25 million into a candidate's campaign. 
He has previously indicated he could support Florida's Republican governor Ron DeSantis.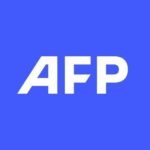 With 2,400 staff representing 100 different nationalities, AFP covers the world as a leading global news agency. AFP provides fast, comprehensive and verified coverage of the issues affecting our daily lives.
Germany opens anti-cartel probe into Google Maps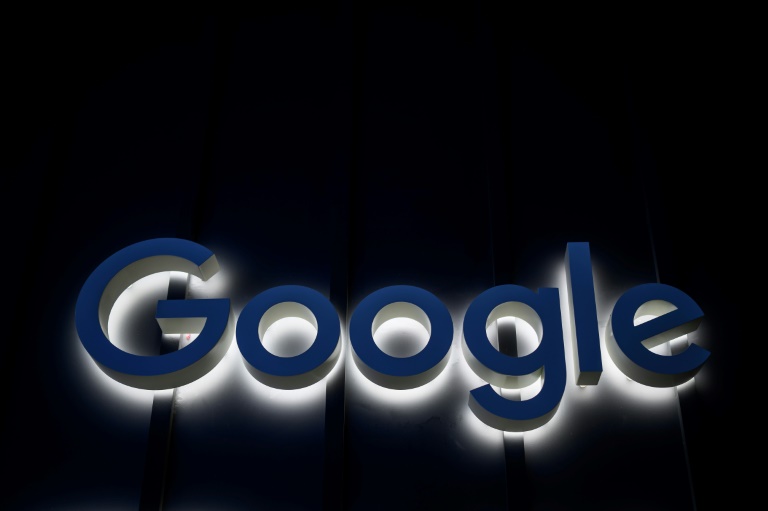 Germany's anti-cartel watchdog said Tuesday it has opened a probe into Google Maps over restrictions that may be giving it an unfair advantage over competitors.
"The proceeding is to examine possible anti-competitive restrictions imposed by Google Maps Platform to the detriment of alternative map services providers," the Federal Cartel Office said in a statement.
Andreas Mundt, president of the watchdog, said it had reason to believe that Google "may be restricting the combination of its own map services with third-party map services, for example when it comes to embedding Google Maps location data, the search function or Google Street View into maps not provided by Google".
The move comes after the Federal Cartel Office in January classified Google as a company of "paramount significance across markets", paving the way for the authorities to clamp down on any potentially anti-competitive activities.
Parallel proceedings are already ongoing to examine Google's terms and conditions for data processing and its news offer Google News Showcase.
An amendment of the German Competition Act came into force last year, allowing the authority to intervene earlier, particularly against huge digital companies.
The watchdog has also classified Meta, the company that owns Facebook, WhatsApp and Instagram, as a company of "paramount significance across markets".
Big tech companies have been facing increasing scrutiny around the globe over their dominant positions as well as their tax practices.
The EU and Britain in March opened antitrust probes into a 2018 deal between Google and Meta allegedly aimed at cementing their dominance over the online advertising market.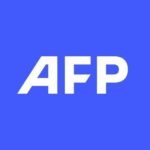 With 2,400 staff representing 100 different nationalities, AFP covers the world as a leading global news agency. AFP provides fast, comprehensive and verified coverage of the issues affecting our daily lives.
Eighth day of Indigenous fuel price protests in Ecuador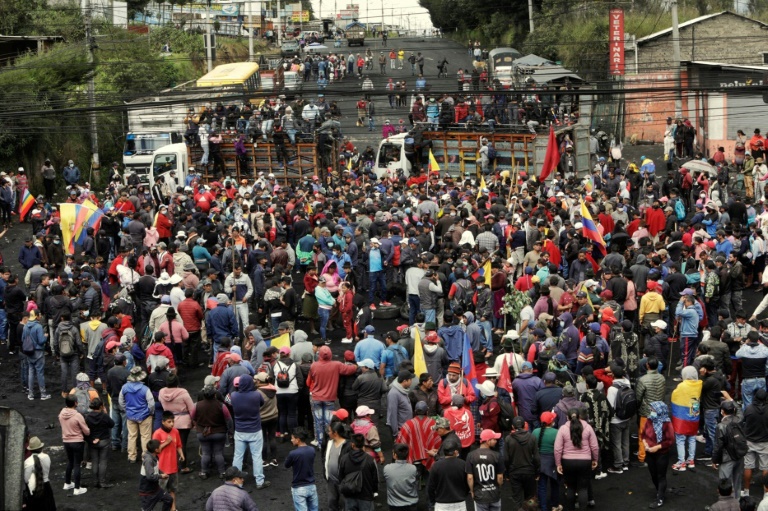 Thousands of Indigenous people and members of other disgruntled groups marched into Ecuador's capital on the eighth day of fuel price protests Monday, accused by the president of seeking only "chaos" and his removal.
President Guillermo Lasso extended a state of emergency to cover six provinces, with a nighttime curfew in Quito, as he seeks to curtail demonstrations that have seen roads barricaded countrywide, cost the economy tens of millions of dollars and left dozens of people injured.
"With this decision, the welfare of citizens is safeguarded in the face of violence. At the same time, the rights of those who demonstrate peacefully are protected," the government said.
On foot, on motorcycles and in crowded trucks, the Indigenous protesters began a peaceful march towards the city center from Cutuglagua, an area in southern Quito where they have been steadily growing in number since Sunday.
A hundred Indigenous people also entered the city from the north.
The powerful Confederation of Indigenous Nationalities of Ecuador (Conaie) — credited with helping topple three presidents between 1997 and 2005 — called the protest as Ecuadorans increasingly struggle to make ends meet.
Indigenous people comprise more than a million of Ecuador's 17.7 million inhabitants, and their protest has since been joined by students, workers and others feeling the economic pinch.
"We have reached out, we have called for dialogue, but they do not want peace," Lasso, a former banker in power since May 2021, said in a video on Twitter Monday.
"They seek chaos. They want to eject the president."
At least some in Monday's crowd — a number of whom waved Ecuadorian flags, wielded sticks or carried their children in their arms — said the president's ouster was precisely what they sought.
"We are the people and we will stay here until the end," Víctor Taday, a 50-year-old Indigenous resident of Quito originally from Chimborazo province, told AFP. 
It was time for Lasso, he said, to "go away".
Police say 63 personnel have been wounded in clashes and 21 others briefly held hostage since the protests began, while human rights observers reported 79 arrests and 55 civilians wounded.
– 'Zone of peace' –
A state of emergency declared last Friday has allowed Lasso to mobilize the armed forces to maintain order, suspend certain civil rights and declare curfews.
On Sunday, Ecuadoran police requisitioned an Indigenous cultural center in Quito to use as a base for protest monitoring.
The center had sheltered thousands of Indigenous people during 2019 anti-government demonstrations that left 11 dead and more than 1,000 injured but forced then-president Lenin Moreno to abandon plans to eliminate fuel subsidies.
The Salesian University, in the north of the capital, decided on Monday to "open the doors" of its facilities as a "zone of peace and humanitarian shelter" for the indigenous people and called "to stop actions and attitudes that interfere or alter the processes of dialogue and the search for solutions."
Oil producer Ecuador has been hit by rising inflation, unemployment and poverty exacerbated by the coronavirus pandemic.
Fuel prices have risen sharply since 2020, almost doubling for diesel from $1 to $1.90 per gallon and rising from $1.75 to $2.55 for gasoline.
Conaie demands a price cut to $1.50 a gallon for diesel and $2.10 for gasoline.
It also wants food price controls and a commitment to renegotiating the personal bank loans of about four million families.
Ecuador's parliament Monday evening voted 81 to 56 in favour of a resolution demanding the government conduct a "serious, clear and honest" dialogue and calling for a round table seeking solutions that would include the UN, Red Cross, local universities and the Catholic Church.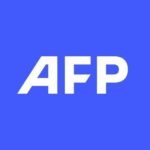 With 2,400 staff representing 100 different nationalities, AFP covers the world as a leading global news agency. AFP provides fast, comprehensive and verified coverage of the issues affecting our daily lives.