Passenger jet catches fire while landing at Miami airport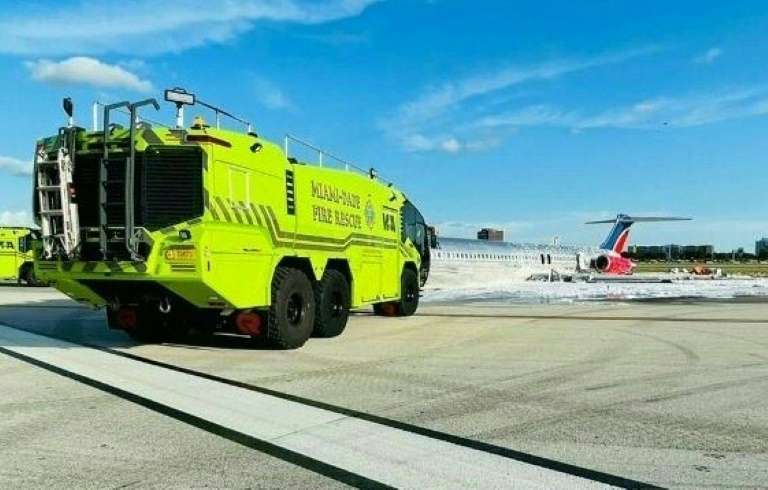 Investigators were headed to Miami Wednesday after a passenger jet's landing gear collapsed and it caught fire as it touched down at the US city's international airport, forcing 140 people to flee the burning and mangled aircraft.
Three people were hospitalized after the crash of Red Air Flight 203 late Tuesday, according to Miami-Dade fire officials, but no deaths or serious injuries have been reported among those on board.
Dramatic video footage showed people being evacuated from the McDonnell Douglas MD-82 aircraft, lying askew on the runway with its nose crumpled as thick black smoke billows from its body.
Red Air, a Dominican budget carrier which only launched in November last year, said the plane was arriving from Santo Domingo when it met with "technical difficulties."
"Red Air #203 from Santo Domingo had its landing gear in the nose of the plane collapse, which seems to have caused a fire," said a statement on the Miami International Airport's Twitter account.
The National Transportation Safety Board (NTSB), the US government agency in charge of probing civil aviation accidents, tweeted that its team would arrive in Miami on Wednesday.
Red Air said there were 130 passengers and 10 crew on board.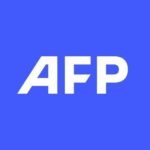 With 2,400 staff representing 100 different nationalities, AFP covers the world as a leading global news agency. AFP provides fast, comprehensive and verified coverage of the issues affecting our daily lives.
Biden seeks three-month federal gas tax holiday as prices skyrocket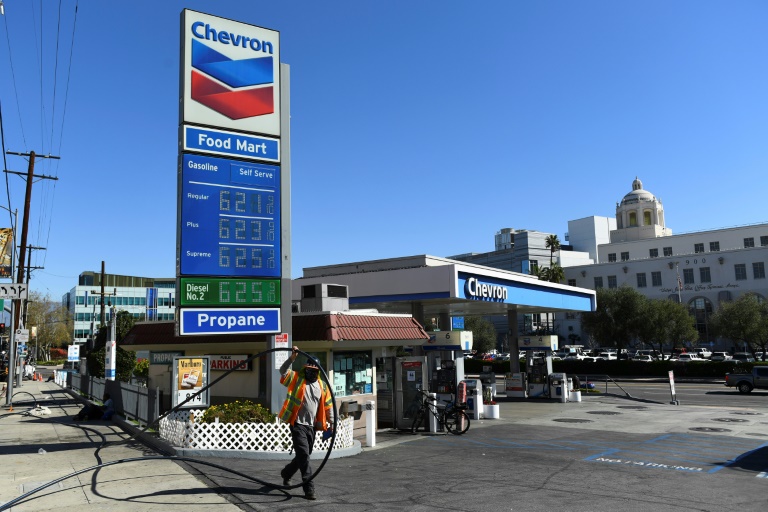 US President Joe Biden will ask Congress Wednesday to suspend the federal gas tax for three months as skyrocketing prices cause widespread anger among Americans just months before crucial mid-term elections. 
The White House wants to discontinue the 18 cents per gallon tax until September and will call on state governments to do the same to "provide direct relief to American consumers who have been hit with Putin's price hike," a senior administration official said.
The official noted that gas prices — now averaging near $5 per gallon (3.78 liters) — had gone up almost $2  since Russian President Vladimir Putin began building up forces on the Ukrainian border earlier this year.
"The president recognizes the significant challenge that high gas prices pose to working families," the official said, while conceding the tax suspension alone would not offset household costs that are rising at the fastest rate in a generation.
Biden, whose popularity has plummeted alongside soaring inflation, has made tackling surging prices his top domestic priority while finding few ready tools at his disposal to directly impact them.
Facing growing public anger over the rising cost of gas, several states including New York and Connecticut have already suspended fuel taxes, while others have delayed planned tax increases.
But according to analysts, some 46 states have yet to act, including California, where gasoline is the most taxed and the most expensive, at well over $6 a gallon.
Federal tax revenues on gas and diesel help pay for the Highway Trust Fund, which maintains roads and supports public transport, but Biden will call on Congress to ensure the estimated $10 billion gap in funding is made up from other sources.
– A dollar less per gallon –
Biden will also urge retailers at gas stations to apply any tax cuts immediately, as well as push refiners to expand their crude-processing capacity in the hope the combined measures could cut the price of gasoline by as much as a dollar per gallon.
Biden has previously taken a number of steps to alleviate the pain at the pump since Russia's February invasion of Ukraine sent fuel prices soaring not just in the United States, but globally.
Those measures include releasing a million barrels of oil per day from the Strategic Petroleum Reserve, negotiating the release of an additional 60 million barrels from international partners and expanding access to biofuels.
The White House recently called out major oil groups including ExxonMobil and Chevron, denouncing their profit margins as "well above normal" and calling it their patriotic duty to up output.
"Exxon has made more money than God this quarter," Biden quipped.
Energy Secretary Jennifer Granholm is due to meet with refiners Thursday to urge them to contribute to these measures, including increasing their production output.
Annual inflation in the United States peaked at 8.6 percent in May, a 40-year high. It is 34.6 percent for energy alone.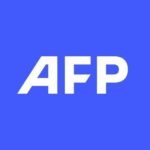 With 2,400 staff representing 100 different nationalities, AFP covers the world as a leading global news agency. AFP provides fast, comprehensive and verified coverage of the issues affecting our daily lives.
UK inflation hits fresh 40-year high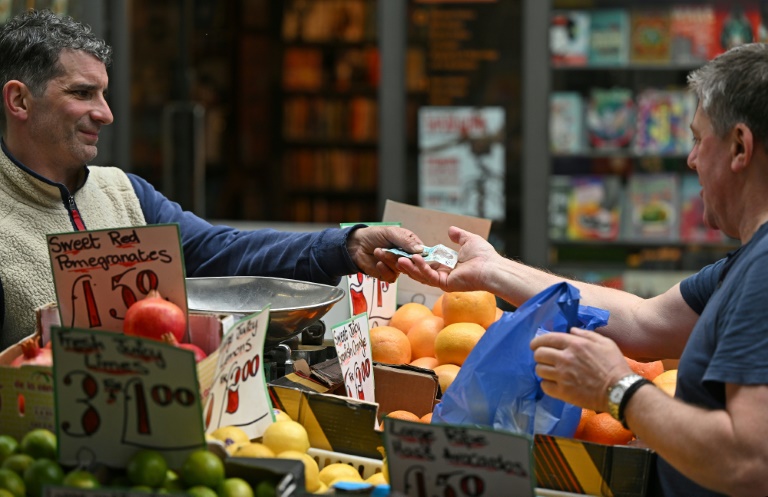 British annual inflation has hit a fresh 40-year high, official data showed Wednesday, further eroding workers' wages and pressuring the Bank of England to keep on raising interest rates.
The rate edged higher to 9.1 percent in May from 9.0 percent in April, remaining at the highest level since 1982, the Office for National Statistics (ONS) said in a statement.
UK inflation is set to top 11 percent before the end of the year according to the Bank of England, fuelled by soaring energy prices that have raised the prospect of a global recession.
UK inflation increased in May on "continued steep food price rises and record high petrol prices", said ONS chief economist Grant Fitzner.
This was offset by clothing costs rising by less than a year earlier and a drop in prices of computer games, he added.
Decades-high inflation is causing a cost-of-living crisis.
Britain's railway workers are this week staging the sector's biggest strike action in more than 30 years, as soaring prices erode the value of wages.
– 'Severe pressure' –
"The further increase in Consumer Prices Index inflation to 9.1 percent underscores the severe pressure that businesses and households are under," said David Bharier, head of research at the British Chambers of Commerce.  
"This inflationary surge sits alongside a poor economic outlook and unless the government acts with urgency to encourage businesses to invest, the chances of a recession will only increase."
Countries around the world are being hit by soaring inflation as the Ukraine war and the easing of Covid restrictions fuel energy and food price hikes.
That has forced central banks to hike interest rates, risking the prospect of recession as higher borrowing costs hit investment and consumers further in the pocket.
The Bank of England has raised its key interest rate five times since December.
"The modest rise in CPI inflation… won't prevent the Bank of England from raising interest rates further, but it may encourage it to opt again for a quarter-point rate hike at its next meeting in August rather than upping the ante" with a half-point rise, predicted Paul Dales, chief UK economist at Capital Economics.
It comes as Britain faces strikes across other sectors. Lawyers in England and Wales having voted to walk out from next week in a row over legal aid funding.
Teaching staff, workers in the state-run National Health Service and the postal service are also mulling strike action.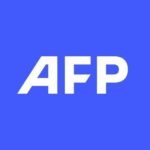 With 2,400 staff representing 100 different nationalities, AFP covers the world as a leading global news agency. AFP provides fast, comprehensive and verified coverage of the issues affecting our daily lives.
Sri Lanka bets on casino magnate to revive wrecked economy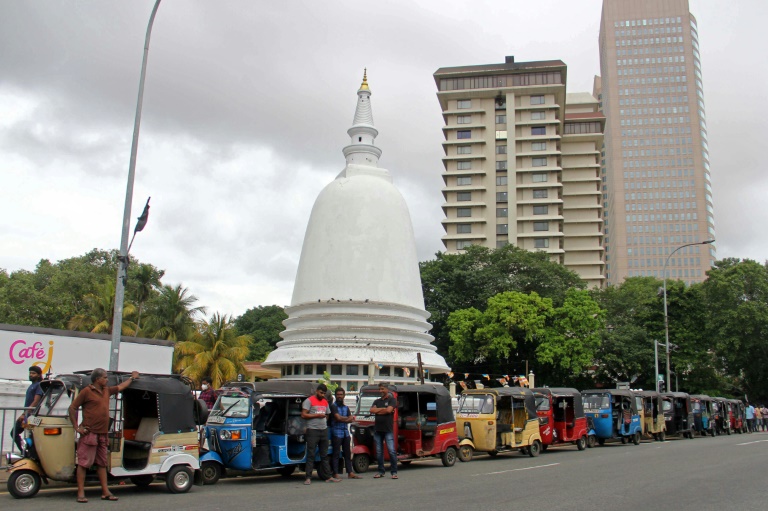 Sri Lankan casino magnate Dhammika Perera entered parliament on Wednesday with a mandate to revive the bankrupt island nation's wrecked economy — working alongside a premier who once accused him of corruption.
The 54-year-old Perera is a long-time loyalist of the powerful Rajapaksa clan, whom protesters have accused of mismanaging the country into its current predicament.
He replaces President Gotabaya Rajapaksa's youngest brother, Basil, who resigned from parliament this month after stepping down as finance minister in April.
"He was nominated by the president and will shortly take over the investment promotion portfolio and enter the cabinet," a ruling party official told AFP. 
Perera will serve in a unity government formed to tackle the crisis alongside Prime Minister Ranil Wickremesinghe, who in 2015 accused the casino boss of being a "demon who protected the corrupt regime of Rajapaksas".
Wickremesinghe has also described Perera as one of four most corrupt businessmen in the country.
Both men shook hands on Wednesday soon after Perera was sworn into parliament before the chamber's speaker. 
Perera — who also has interests in banking, hotels, manufacturing, logistics and exports — takes office at a time when Sri Lanka is suffering through months-long shortages of food, fuel and other essential goods. 
Long queues form outside gas stations each day for scarce petrol supplies, while regular blackouts and runaway inflation have made life difficult for the island nation's 22 million people.
The government has defaulted on its $51 billion foreign debt and is seeking an International Monetary Fund bailout. 
Perera has claimed to have devised a plan to raise Sri Lanka's per capita income more than threefold to $12,000 — a figure higher than China's.
He has also pledged to address Sri Lanka's critical foreign currency shortage by selling 10-year visas to foreigners willing to deposit at least $100,000 in local bank accounts — a scheme already in place since April.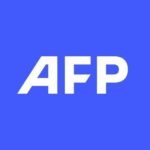 With 2,400 staff representing 100 different nationalities, AFP covers the world as a leading global news agency. AFP provides fast, comprehensive and verified coverage of the issues affecting our daily lives.