Spain bets on green hydrogen in clean energy push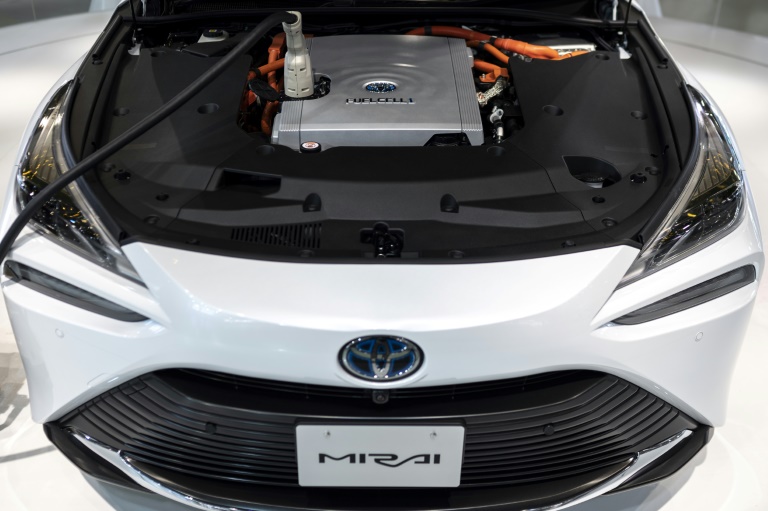 As Europe seeks to move way from fossil fuels, Spain is racing ahead in developing green hydrogen, aided by a growing wind and solar power complex in efforts to decarbonise its economy.
Spain accounted for 20 percent of the world's green hydrogen projects in the first quarter, second only to the United States, home to more than half of them, according to Wood Mackenzie consulting firm.
"A lot of countries are interested in green hydrogen, but in Spain the sector has rapidly accelerated" in recent months, said Rafael Cossent, research associate professor in energy economics at Comillas Pontifical University in Madrid.
The sector is still in its infancy, but the war in Ukraine has prompted the European Union to double its production goal for 2030 as part of efforts to reduce its dependence on Russian energy supplies.
"Spain has become a very attractive country for green hydrogen," EU chief Ursula von der Leyen said during a visit to the country in May. "A shift is happening … to mass-scale competitive hydrogen".
Green hydrogen is produced by passing an electric current through water to split it between hydrogen and oxygen, a process called electrolysis. It is considered green because the electricity comes from renewable sources of energy that don't create any harmful emissions.
And while fossil fuels emit harmful greenhouse gases when they burn, hydrogen only emits harmless water vapour.
The technology is part of EU efforts to become climate neutral by 2050.
– 'Great potential' –
Green hydrogen could replace coal in heavy industries such as steel mills. It can also be used to make fertiliser and is being considered as a potential fuel for buses, trains and aircraft in the future.
A major drawback for green hydrogen, however, has been the high cost of producing it. It is much cheaper to make "grey" hydrogen, but its production requires using fossil fuels that emit greenhouse gases.
But technological progress and the surge in prices of fossil fuels has made green hydrogen more competitive.
Spain has "great potential" because it has a well-developed renewables sector, with important solar and wind resources, said Javier Brey, president of the Spanish Hydrogen Association (AeH2).
Cossent said that Spain has another advantage in its vast natural gas network and LNG terminals, which could be transformed to export hydrogen.
The government launched last year a 1.5-billion-euro ($1.8-billion) plan to support green hydrogen projects over the next three years, tapping a European Union Covid recovery fund to do so.
Adding private investments, close to nine billion euros will be spent by 2030.
– Future energy hub? –
Spanish energy companies such as Iberdrola, Repsol and Enagas have all launched green hydrogen projects. 
Enagas teamed up with global steel giant ArcelorMittal and fertiliser maker Fertiberia for a huge project dubbed HyDeal Espana in northern Asturias region.
The site will have around 15 solar parks that could produce 330,000 tonnes of hydrogen per year by 2030, making it the biggest project of this type in the world, according to the International Renewable Energy Agency.
"This shows the sector has matured," said Brey of AeH2. "2030 may appear far away, but in reality it's tomorrow."
Spain "holds all the cards to become an energy hub," he added.
But the country still has some obstacles to clear before it can become a leader in the burgeoning sector.
"To win, Spain will have to speed up the deployment of solar and wind farms, as electrolysis consumes a lot of electricity," Cossent said, adding that projects were stuck in "administrative bottlenecks."
Spain also lacks energy connectivity with the rest of Europe, but the government has revived a gas pipeline project linking Catalonia and France, which Madrid wants to use to ship hydrogen.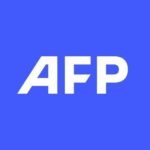 With 2,400 staff representing 100 different nationalities, AFP covers the world as a leading global news agency. AFP provides fast, comprehensive and verified coverage of the issues affecting our daily lives.
Markets struggle as recession fears weigh heavily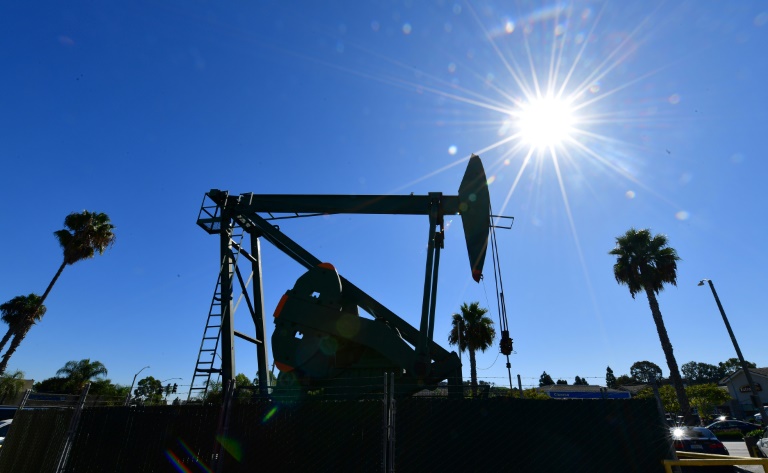 Equities struggled Wednesday after a brief respite from last week's painful rout across world markets, with recession fears continuing to build as central banks hike interest rates to combat decades-high inflation.
While Asia, Wall Street and Europe all enjoyed healthy gains on Tuesday, analysts warned the downbeat mood on trading floors means the selling is unlikely to end any time soon.
Fears about a global contraction have also put downward pressure on oil prices, despite China's reopening moves, the US holiday driving season and tight supplies. 
Federal Reserve boss Jerome Powell's two-day testimony to Congress this week will be pored over for an idea about officials' plans for fighting runaway prices, which are being fanned by supply chain snarls, China's lockdowns and the war in Ukraine.
Most observers expect them to hike rates by three-quarters of a point several more times this year, having announced such a move in June — the sharpest lift in almost 30 years.
However, while many believe the Fed's front-loaded tightening drive is needed — allowing it to begin cutting sooner as price rises settle back — there is a building consensus that the world's top economy is heading for a contraction next year.
"The Fed has entered into a policy cocktail that we would describe as hammer time," Gene Tannuzzo, at Columbia Threadneedle Investments, told Bloomberg Television.
"You have to be planning defensively at this point. There are a lot of questions on all risk assets."
– Crude prices drop –
In early Asian trade, Hong Kong, Singapore, Sydney, Seoul, Taipei, Jakarta and Manila all fell, while Tokyo and Shanghai were barely moved. There were small gains in Wellington.
Stephen Innes at SPI Asset Management said that while the selling from last week had abated, traders continued to fret over a recession and the prospect of more rate hikes, adding that the Fed could be more compelled to respond if oil prices surge again and push up inflation further.
"Even more worryingly from a policy perspective is that virtually every recession in the past three decades has been a function of a demand shock, but this is a supply shock; hence monetary policy is less potent," he added.
"Despite the uptick in risk sentiment, it still feels we are eons away from shaking the event-driven bear market blues due to prevailing recession obsession headwinds."
Oil prices were feeling the heat from recessionary fears, with both main contracts down more than three percent Wednesday, though Goldman Sachs said that with demand still outpacing supplies, the market remains tight.
"Investors should remember that Fed-induced slowdowns are simply a short-term abatement of the symptom, inflation, and not a cure for the problem, underinvestment," it added.
Bets on the Fed's rate hikes, and the Bank of Japan's refusal to move from its policy of ultra-low rates, continues to pile pressure on the yen, which is sitting at a 24-year low above 136.50 to the dollar.
Japanese Prime Minister Fumio Kishida's comment that it "is up to the central bank" how to maintain its easy money policy adding to pressure on the country's unit though famed economist Nouriel Roubini said he expects Tokyo to take action if the yen hits 140.
"If you go well above 140, the BoJ will have to change policy and the first change in policy is going to be yield curve control," he said referring to a policy of keeping long-term rates artificially at a chosen level.
"So I think another 10 percent fall in the yen will imply a change in policy," he told Bloomberg Television at the Qatar Economic Forum.
– Key figures at around 0230 GMT –
Tokyo – Nikkei 225: FLAT at 26,255.95 (break)
Hong Kong – Hang Seng Index: DOWN 0.6 percent at 21,424.70
Shanghai – Composite: FLAT at 3,307.00
Euro/dollar: DOWN at $1.0508 from $1.0535 late Tuesday
Pound/dollar: DOWN at $1.2238 from $1.2273
Euro/pound: UP at 85.87 pence from 85.80 pence
Dollar/yen: DOWN at 136.25 yen from 136.64 yen
West Texas Intermediate: DOWN 3.5 percent at $105.70 per barrel
Brent North Sea crude: DOWN 3.4 percent at $110.76 per barrel
New York – Dow: UP 2.2 percent at 30,530.25 (close)
London – FTSE 100: UP 0.4 percent at 7,152.05 (close)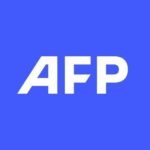 With 2,400 staff representing 100 different nationalities, AFP covers the world as a leading global news agency. AFP provides fast, comprehensive and verified coverage of the issues affecting our daily lives.
Delayed Tokyo 2020 Olympics cost double original estimate
The final price tag for last year's Tokyo Olympics was more than double the city's original 2013 estimate after a one-year coronavirus postponement added to the already hefty bill.
The organising committee said Tuesday the Games had cost 1.42 trillion yen, the equivalent of $13 billion at the time. At today's rates, with the yen at a 24-year low against the dollar, the figure would be $10.4 billion.
Tokyo 2020 was held a year later than planned because of the pandemic — the first Olympics postponed in peacetime — and spectators were banned from nearly all events, which were held under strict Covid-19 countermeasures.
The Games cost twice the 734 billion yen that the Tokyo Games organisers had predicted in their bid to the International Olympic Committee in 2013, but less than the final pre-Games budget unveiled in December 2020.
Despite losing out on ticket sales, organisers saved some cash by simplifying events and avoiding the cost of hosting millions of fans.
The organising committee, which disbands at the end of June, said the event's final cost was 200 billion yen less than projected in its pre-Games budget in 2020 and 29 billion yen less than the final slimmed-down costs prediction in December 2021.
"It's up to everyone involved in this event to pass on the legacy of the Tokyo Olympics to the next generation," said Tokyo 2020 chief Seiko Hashimoto.
Tokyo experienced a Covid-19 surge last year as the Olympics approached, fuelling fears the event could worsen outbreaks in Japan and possibly the world.
The northern Japanese city of Sapporo is bidding to host the Winter Olympics in 2030.
A March survey of Sapporo and the surrounding region showed that a majority of the public are in favour of holding the event.
Officials have ruled out holding a public referendum on the 2030 bid.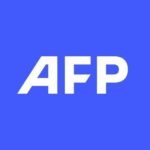 With 2,400 staff representing 100 different nationalities, AFP covers the world as a leading global news agency. AFP provides fast, comprehensive and verified coverage of the issues affecting our daily lives.
US businessman John Textor completes Lyon takeover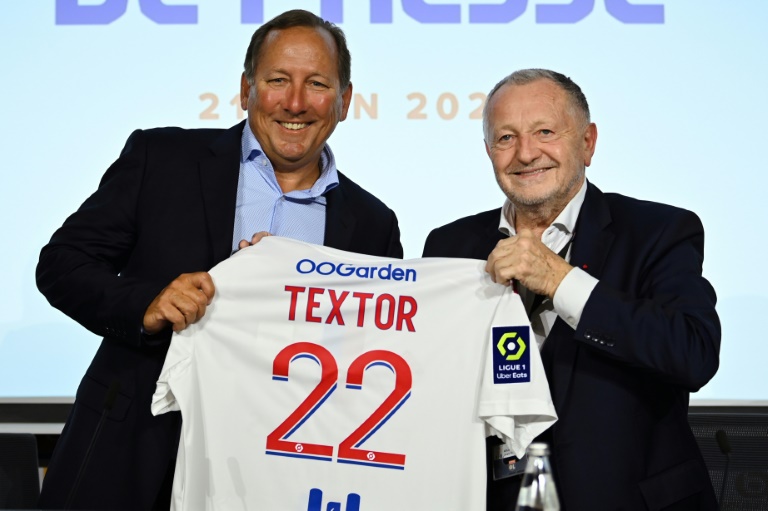 Lyon president Jean-Michel Aulas said on Tuesday a deal had been struck for US businessman John Textor to complete a takeover of the seven-time French champions.
Eagle Football Holdings, a sports investment vehicle controlled by Crystal Palace shareholder Textor, is set to acquire a majority stake in the Ligue 1 club.
"We agreed, we shook hands overnight via video and at 3 a.m. Monday everything was signed," said Aulas, adding that the board of directors had approved the deal.
The agreement will see Textor buy out minority shareholders Pathe and IDG Capital — who hold 19.36 percent and 19.85 percent stakes respectively — and a gradual sale of Holnest, the family holding company of Aulas, which holds 27.72 percent of the capital.
Aulas said he would continue as club president for "at least three years".
"John wanted me to stay… it wasn't an obligation but a wish of the fans" and of all those involved in the club, he said.
"OL… has stretched its wings beyond the borders, it has got a brand known everywhere, it is the 20th club in the world, so why would I show up and want to change any of that," Textor told reporters.
"I believe in dreaming with your eyes wide open. Jean-Michel and I really want championship titles and winning Europe."
Textor also owns Brazilian top-flight club Botafogo and Belgian second-division side RWD Molenbeek.
Lyon missed out on European competition for the second time in three seasons after finishing the 2021-22 campaign in eighth place under Peter Bosz.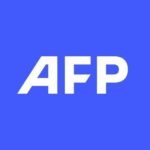 With 2,400 staff representing 100 different nationalities, AFP covers the world as a leading global news agency. AFP provides fast, comprehensive and verified coverage of the issues affecting our daily lives.