Spanish airline to fly UK-made helium airships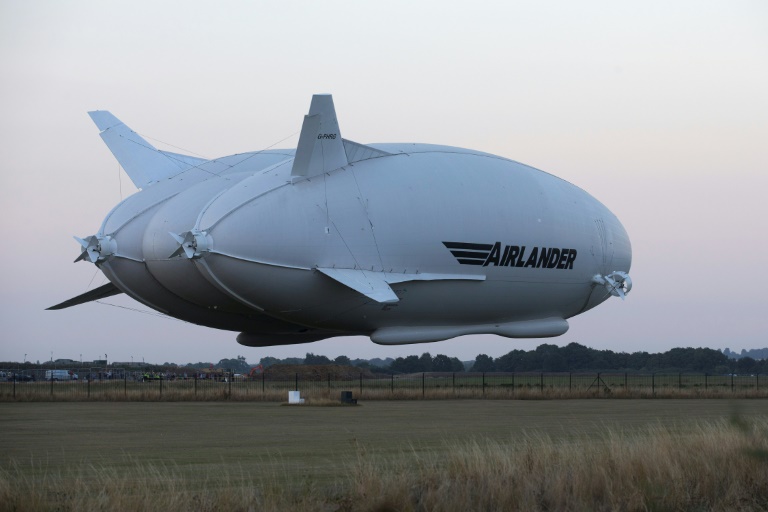 Spain's Air Nostrum has become the first airline to reserve 100-seat helium airships that emit just one tenth of harmful emissions produced by jet planes, their British manufacturer said Wednesday.
A spokesperson for Hybrid Air Vehicles told AFP that Air Nostrum signed a deal to lease 10 Airlanders scheduled for delivery from 2026 onwards in a transaction worth over $600 million.
The Spanish regional carrier aims to become HAV's launch customer while also diversifying its domestic fleet, using the Airlander on domestic routes.
The UK group will create 1,800 jobs at its facility in South Yorkshire, northern England, when it starts production later this year.
The hybrid ship — which looks like two blimps stuck together — has a helium-filled hull and will be propelled by a hybrid of electric and fuel-burning engines, with the goal of going all-electric by 2030.
It can stay in the air for five days and travel at maximum speeds of 130 kilometres (80 miles) per hour, with a range of more than 7,000 kilometres.
"Airlander is designed to deliver a better future for sustainable aviation services, enable new transport networks and provide rapid growth options for our customers," said HAV chief executive Tom Grundy in a statement.
"Our partnership with Air Nostrum Group, as the launch Airline for Airlander 10, leads the way towards that future."
The airline said in a separate statement on Wednesday that the planned aircraft, which has not yet been certified by regulators, will use far less fuel than regular jets.
"We are exploring each and every possible way to reduce our carbon footprint," added Air Nostrum boss Carlos Bertomeu.
"The Airlander 10 will drastically reduce emissions and for that reason we have made this agreement with HAV."
Delivery will be staggered over a five-year period.
The first prototype, developed with US aerospace giant Northrop Grumman, took flight in 2012 as part of a project with Pentagon, which was cancelled due to technical and budgetary issues.
HAV transferred the 92-metre-long vehicle to Britain in 2013 to turn it into a civilian model, bigger than an A380 jumbo jet.
It was presented to the public for the first time in 2016, but it nosedived while landing on its second test flight, without causing any injuries.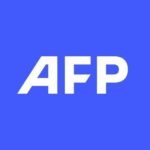 With 2,400 staff representing 100 different nationalities, AFP covers the world as a leading global news agency. AFP provides fast, comprehensive and verified coverage of the issues affecting our daily lives.
Twitter holds firm on completing Musk buyout: board chairman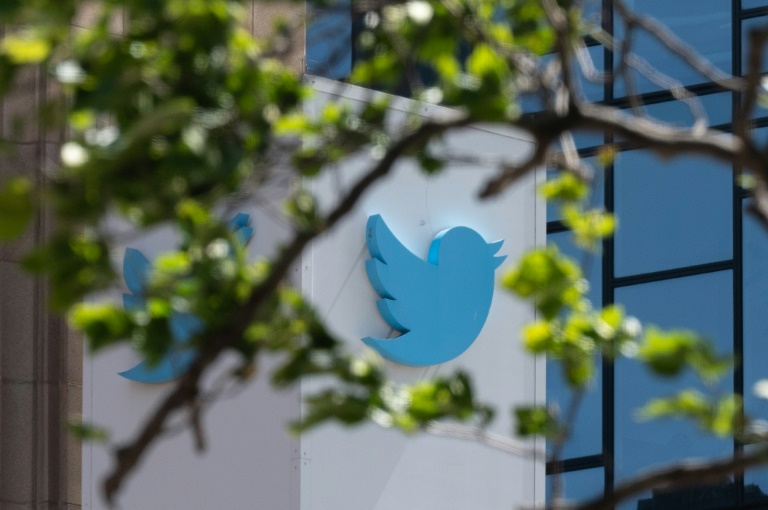 Twitter remains committed to closing Elon Musk's $44 billion buyout bid, the firm's board chairman said Wednesday, as doubts swirl about the billionaire's intentions for the troubled deal. 
Bret Taylor, who is also co-CEO of the software company Salesforce, reiterated the Twitter position that the agreement should be finalized.
"The board is committed to the transaction," Taylor said at a Paris tech conference, refusing to elaborate further.
Musk and Twitter have been in a standoff in recent weeks over the true number of users on the social media network, which has led to speculation the mercurial Tesla boss is trying to renegotiate or back away from the deal. 
He has threatened to withdraw his bid, accusing Twitter of failing to provide data on fake accounts, but the company has since reportedly agreed to give him access.
Musk is set to address Twitter employees for the first time on Thursday, as questions mount over the deal and the impact of his potential leadership of the platform.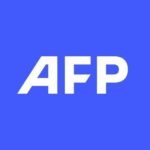 With 2,400 staff representing 100 different nationalities, AFP covers the world as a leading global news agency. AFP provides fast, comprehensive and verified coverage of the issues affecting our daily lives.
Biden chastises oil industry over fuel costs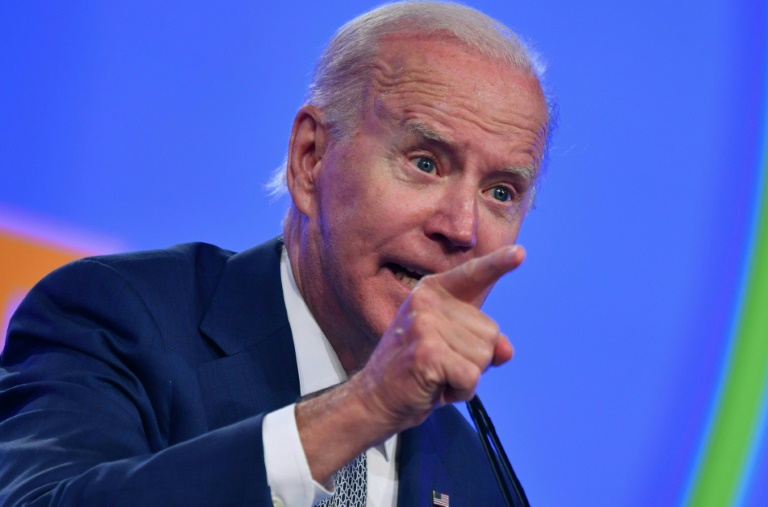 US President Joe Biden on Wednesday chastised the oil industry over soaring fuel prices at the heart of 40-year high inflation, warning of unspecified emergency measures.
The letter, sent to seven major oil corporations, was Biden's most direct salvo yet in a campaign to blame the industry for stoking price increases. 
Average fuel prices are now $5 a gallon for drivers in the United States, up from $3 a year ago, and the spike is reverberating through the entire economy, helping to sink Biden's approval ratings to below 40 percent.
"Refinery profit margins well above normal being passed directly onto American families are not acceptable," Biden wrote in the letter to executives from Shell, Marathon Petroleum Corp, Valero Energy Corp, ExxonMobil, Phillips 66, Chevron and BP.
Biden said the economy is in "a time of war," referring to the global fallout from President Vladimir Putin's invasion of Ukraine and subsequent sanctions against energy exporter Russia.
"My administration is prepared to use all reasonable and appropriate federal government tools and emergency authorities to increase refinery capacity and output in the near term, and to ensure that every region of this country is appropriately supplied," Biden said, without detailing what kind of actions he could take.
Biden has regularly lambasted the oil industry for what he says is a failure to tap into already approved wells and increase output. 
However, the letter, accompanied by a graph depicting rising producer profits, marked an escalation in the war of words.
In the letter he asked for "explanation of any reduction in your refining capacity since 2020 and any concrete ideas that would address the immediate inventory, price, and refining capacity issues in the coming months — including transportation measures to get refined product to market."
"The crunch that families are facing deserves immediate action. Your companies need to work with my Administration to bring forward concrete, near-term solutions that address the crisis," he wrote.
Biden's Democratic Party risks a heavy defeat, losing control of Congress, in November elections and polls show that fears over the economy dominate.
In a fiery speech Tuesday, Biden blamed Republican obstruction in Congress and Russia's war in Ukraine for price increases that he said are "sapping the strength of a lot of families."
The Federal Reserve was due Wednesday to raise interest rates again in an aggressive effort to tamp down inflation, amid fears that the unintended result will be recession.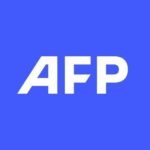 With 2,400 staff representing 100 different nationalities, AFP covers the world as a leading global news agency. AFP provides fast, comprehensive and verified coverage of the issues affecting our daily lives.
Ikea to 'scale down' Russia, Belarus operations over Ukraine war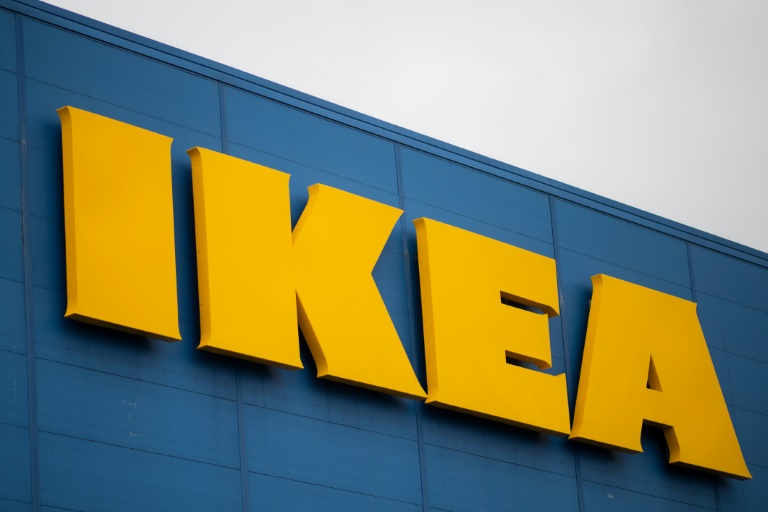 Swedish furniture giant Ikea said Wednesday it would "scale down" its activities in Russia and Belarus, after putting them on hold following the Russian invasion of Ukraine.
Along with a slew of Western companies, Ikea announced in early March that it was suspending its Russian and Belarusian activities, affecting nearly 15,000 employees.
"Unfortunately, the circumstances have not improved, and the devastating war continues," Ingka Group, which manages the majority of Ikea's stores, said in a statement Wednesday.
"Businesses and supply chains across the world have been heavily impacted and we do not see that it is possible to resume operations any time soon," the company said, adding that it and the Inter Ikea Group had "decided to enter a new phase to further scale down the Ikea business in Russia and Belarus."
The group said the retail business "will remain stopped, and the workforce will be reduced, meaning that many co-workers will be affected." 
Ikea has a total of 15,000 employees in Russia, including 12,500 employed by Ingka Group, the company said.
An Ingka Group spokesman said the company was not yet able to provide details on how many would be let go.
The company added that it planned "to sell out its home furnishing inventory in Russia," and that the production side in Russia will "reduce the workforce and start the process of finding new ownership for all four factories."
Two purchasing and logistics offices in Moscow and Minsk would also be permanently closed.
The Russian invasion of Ukraine, along with triggering unprecedented sanctions, sparked an exodus of foreign corporations including H&M, Starbucks and McDonalds.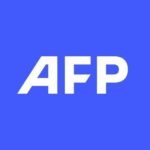 With 2,400 staff representing 100 different nationalities, AFP covers the world as a leading global news agency. AFP provides fast, comprehensive and verified coverage of the issues affecting our daily lives.