Sri Lanka hikes fuel prices as US delegation arrives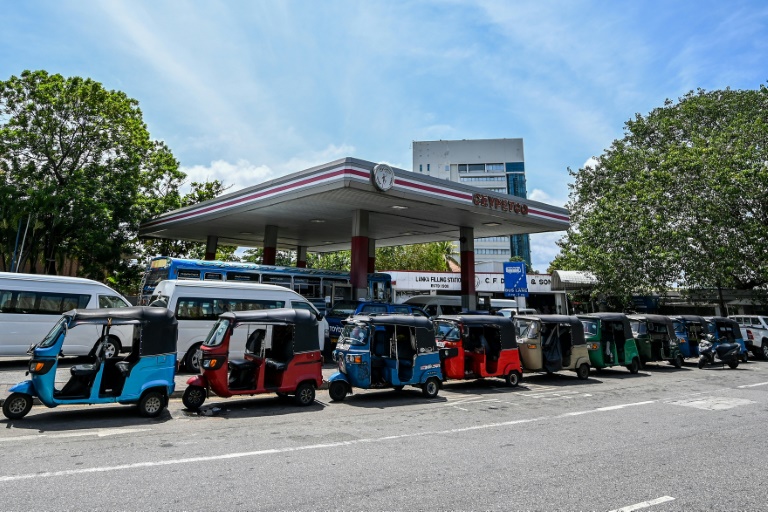 Sri Lanka hiked fuel prices on Sunday, creating further pain for ordinary people as officials from the United States arrived for talks aimed at alleviating the island's dire economic crisis.
Ceylon Petroleum Corporation (CPC) said it raised the price of diesel, used widely in public transport, by 15 percent to 460 rupees ($1.27) a litre while upping petrol 22 percent to 550 rupees ($1.52).
The announcement came a day after Energy Minister Kanchana Wijesekera said there would be an indefinite delay in getting new shipments of oil.
Wijesekera said oil due last week had not turned up while shipments scheduled to arrive next week would also not reach Sri Lanka due to "banking" reasons.
Wijesekera apologised to motorists and urged them not to join long queues outside pumping stations. Many have left their vehicles in queues hoping to top up when supplies are restored.
Official sources said the island's remaining fuel supply was sufficient for about two days, but that authorities were saving it for essential services. 
– US assesses crisis –
A delegation from the US Treasury and the State Department arrived for talks to "explore the most effective ways for the US to support Sri Lankans in need", the US embassy in Colombo said.
"As Sri Lankans endure some of the greatest economic challenges in their history, our efforts to support economic growth and strengthen democratic institutions have never been more critical," US ambassador Julie Chung said in a statement.
The embassy said it had committed $158.75 million in new financing in the past two weeks to help Sri Lankans.
The UN has already issued an emergency appeal to raise $47 million to feed the most vulnerable segments of the island's 22 million people.
About 1.7 million residents need "life-saving assistance", according to the UN, with four out of five people reducing their food intake due to severe shortages and galloping prices.
Last week, the government closed non-essential state institutions and schools for two weeks to reduce commuting because of the energy crisis.
Several hospitals across the country reported a sharp drop in the attendance of medical staff due to the fuel shortage.
Prime Minister Ranil Wickremesinghe warned parliament on Wednesday that more hardships were on the way.
"Our economy has faced a complete collapse," Wickremesinghe said. "We are now facing a far more serious situation beyond the mere shortages of fuel, gas, electricity and food."
Unable to repay its $51 billion foreign debt, the government declared it was defaulting in April and is negotiating with the International Monetary Fund for a possible bailout.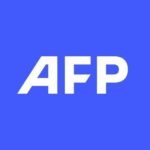 With 2,400 staff representing 100 different nationalities, AFP covers the world as a leading global news agency. AFP provides fast, comprehensive and verified coverage of the issues affecting our daily lives.
Egypt's small farms play big role but struggle to survive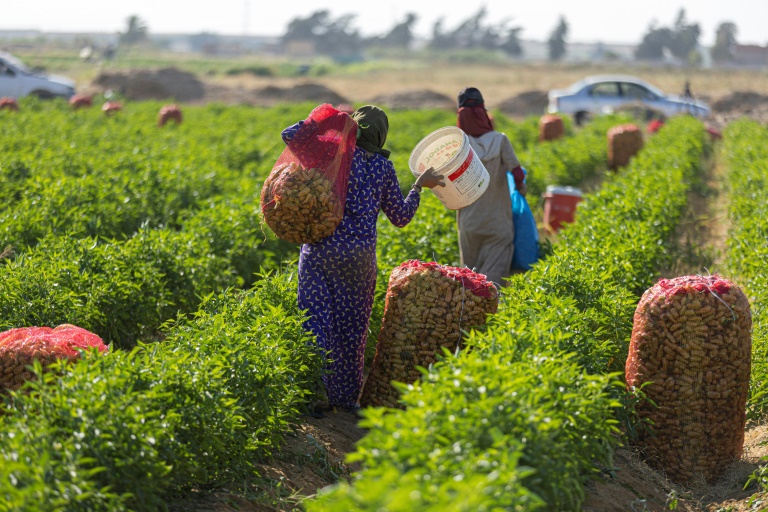 Egyptian smallholders grow nearly half of the country's crops, a lifeline role increasingly important after grain imports were stalled by war in Ukraine — but they are struggling to survive.
Despite their crucial role providing food for the North African nation's 103 million people, smallholders are cash-strapped and indebted, frequently selling their harvests at a loss.
"The farmer is dead, trampled," farmer Zakaria Aboueldahab told AFP, brewing tea on his rented plot of wheat and onions in Qalyubia, 30 kilometres (18 miles) north of Cairo.
"I'm trying to sell my onion harvest but I can't find a market," he said, the remnants of his crop scattered across the soil. "I just want to break even. I don't know how I'm going to pay rent".
His onions would sell in Egypt: but financing, marketing and infrastructure hurdles create massive gaps between supply and demand.
According to the United Nations Food and Agriculture Organisation (FAO), small farms are the "primary producers" of food for domestic consumption in Egypt.
Farmers cultivating less than three feddans (1.2 hectares, three acres ) — an area the size of a football pitch — till 35 percent of arable land.
Yet they produce some 47 percent of Egypt's field crops, the FAO calculates.
Larger farms focus more on exports -– a dynamic that came to a head when Russia invaded Ukraine.
– 'Patriotic duty' –
Egypt, the world's leading importer of wheat, relied on Russia and Ukraine for 80 percent of its imports, providing the flour for Egypt's traditional flat bread.
Ordinary Egyptians eat bread at almost every meal, and Egypt's wheat farmers ramped up production to 40 percent of the country's needs.
"Without the 40 percent of wheat that we produce domestically," rural sociologist Saker al-Nour told AFP, the consequences of the war "would be much worse."
In March, Cairo ordered farmers to grow wheat, calling the "compulsory delivery" orders a "patriotic duty."
By June, farmers had provided more than 3.5 million tonnes, according to the supply ministry, over half the domestic supply goal to August, and equal to the total amount supplied in 2021.
Compulsory crop deliveries were a pillar of president Gamal Abdel Nasser's socialist policies in the 1960s, but those policies were dropped amid the structural adjustment programmes of the 1990s.
With them went the former subsidies on seeds, pesticides, and fertilisers which have steadily shrunk over the decades.
"Instantly, when things got tough, it went back to compulsory delivery, but this time without the services that came with it," Nour said.
To encourage farmers to grow wheat, the government had previously set domestic prices higher than imports.
But the unprecedented surge in global prices undermined that.
– Stronger together? –
"Now I owe money to the pesticide guy, to the fertiliser guy," Aboueldahab said. "So if someone comes along and bids a low price, what am I supposed to do?"
One solution is for smallholders to join together and harness the power of technology.
Entrepreneur Hussein Abou Bakr launched a start-up finance company called Mozare3, 'farmer' in Arabic, which offers farmers financing solutions and agronomy support.
It also helps farmers "become a bloc", in the absence of effective local cooperatives and sets prices "as a form of protection" against market fluctuations.
Nour warns smallholders have "very limited negotiating power, especially when they don't have the storage capacity for their harvest".
But with illiteracy among smallholders at 32 percent, according to the FAO, offline village associations are necessary.
As climate change bites, Nour warns bottom-up approaches are essential.
These associations could, for example, communicate extreme weather events quickly and directly to farmers whose crops are at risk.
These tools exist, the sociologist said. "We just need to make them available to small farmers."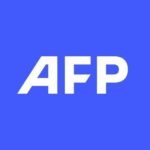 With 2,400 staff representing 100 different nationalities, AFP covers the world as a leading global news agency. AFP provides fast, comprehensive and verified coverage of the issues affecting our daily lives.
Canada considers extending timeline for oil industry emission targets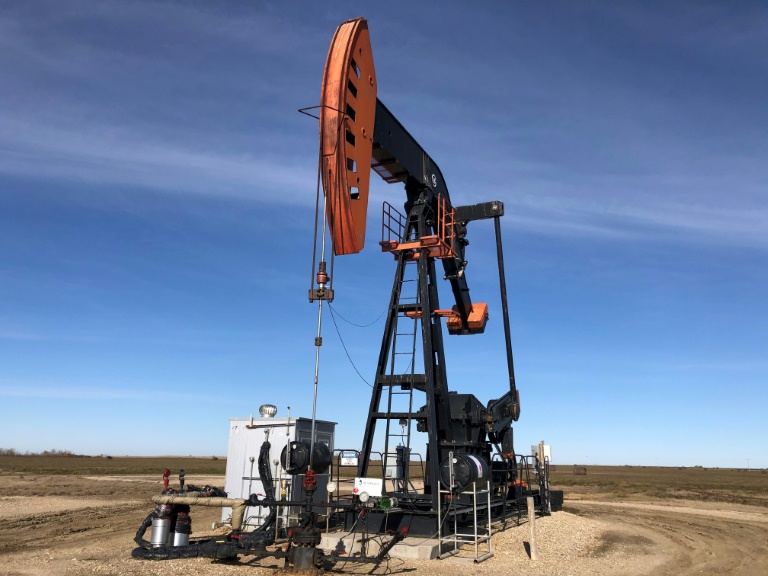 Canada, the world's fourth-largest oil producer, is considering pushing back its greenhouse gas reduction timeline for its oil industry, the environment minister told media Saturday.
The government recognizes that "some of the measures that will be needed to achieve those deep emission reductions might require more time than what we have between now and 2030," observed Canadian Environment Minister Steven Guilbeault in an interview with CBC's "The House."
"There's a possibility that if the industry needs a bit more time, then we can provide some flexibility while ensuring that Canada still meets its 2030 goals," Guilbeault said.
Last year Prime Minister Justin Trudeau's government announced an enhanced plan to comply with the Paris Climate Agreement, aiming for a 40-45 percent reduction in its greenhouse gas emissions by 2030 from 2005 levels.
The oil and gas industry, which makes up for more than a quarter of the country's carbon emissions, is critical to achieving this goal, an interim target on the road to achieving carbon neutrality by 2050.
According to Guilbeault, Ottawa is willing to "allow the industry a bit more time if they need this time to deploy the necessary infrastructure that they need to reduce emissions."
He did not specify how Ottawa planned to meet its 2030 international commitments if the oil and gas sector was allowed to push back its reduction targets.
Canada has never before met its previous greenhouse gas reduction targets.
The Pathways Alliance, a coalition of six Canadian oil producers, plans to reduce its CO2 emissions by 22 megatonnes by 2030, compared to a federal government target of 110 megatonnes, out of a total of 191 megatonnes emitted in 2019, according to CBC.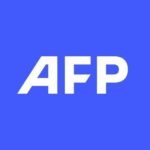 With 2,400 staff representing 100 different nationalities, AFP covers the world as a leading global news agency. AFP provides fast, comprehensive and verified coverage of the issues affecting our daily lives.
Snap to slow hiring after dismal earnings pummel stock price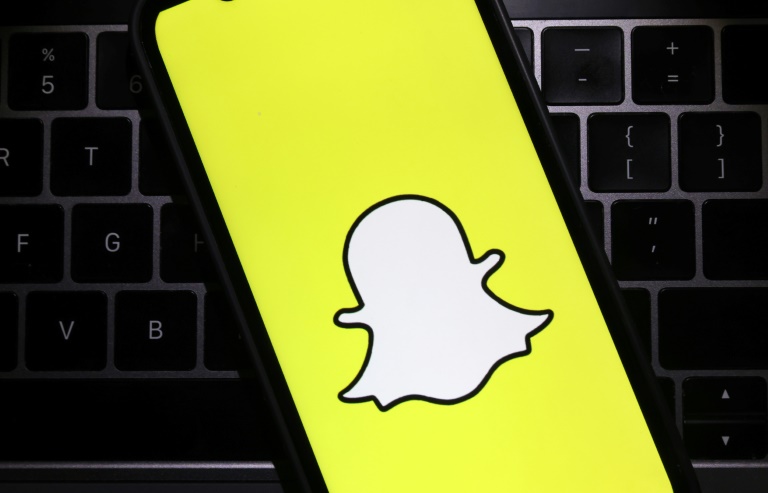 Snapchat's owner plans to "substantially" slow recruitment after bleak results Thursday wiped 25 percent off the stock price of the tech firm, which is facing difficulties on several fronts.
Snap reported that its loss in the recently ended quarter nearly tripled to $422 million despite revenue increasing 13 percent under conditions "more challenging" than expected.
A hit with young internet users in its early days, ephemeral messaging app Snapchat has remained a small player in the social networking space as competition has grown ever more intense.
"We are not satisfied with the results we are delivering, regardless of the current headwinds," California-based Snap said in a letter to investors.
The firm pointed to a punishing confluence of increased competition, slowing growth of its revenue, "upended" advertising industry standards and macroeconomic woes.
Snap share price was around $12 in after-hours trading in the wake of the earnings report.
"Competition — whether it's with TikTok or any of the other very large, sophisticated players in the space — has only intensified," Snap chief financial officer Derek Andersen said on an earnings call.
"So it's hard to disentangle the numerous factors here impacting what's clearly a headwind-driven deceleration in our business," he added.
The number of people using Snapchat daily grew 18 percent to 347 million from the same quarter a year ago, Snap reported.
Snap last month launched a subscription version of Snapchat as it looks to generate more money from the image-centric, ephemeral messaging app.
– Trouble on multiple fronts –
Snapchat+ is priced at $4 a month and will provide access to exclusive features. It said that these would include priority tech support and early access to experimental features.
The subscription version of the service made its debut in Australia, Britain, Canada, France, Germany, New Zealand, Saudi Arabia, the United Arab Emirates, and the United States, Snap said.
Snap in February reported its first quarterly profit, but two months later warned that it saw the economic outlook as having darkened considerably.
"It's clear that the challenging economic environment continues to put pressure on Snap's business," said Insider Intelligence principal analyst Jasmine Enberg.
"Snap is also still reeling from the impact of Apple's privacy changes, which have disproportionately impacted performance advertisers, creating a one-two-punch to its entire ad business."
Apple rocked the digital advertising landscape by tightening privacy controls in the software powering its iPhones, letting users curb the tracking data used to target ads.
Snap is a small player in the online ad market, accounting for less than one percent of the money spent worldwide, which makes it more susceptible to such changes and challenges than internet giants such as Facebook-parent Meta, Eng said.
"It can be difficult to attribute deceleration to any one factor," Andersen said. "But in order to keep growing, we've got to stay focused on the inputs that we control."
Snap a while back recast itself as a "camera company," fielding offerings such as picture-taking glasses called Spectacles.
"Long-term the most exciting opportunity is (augmented reality) and we're investing heavily around the future of AR," Andersen said.
Meanwhile, the battle for people's attention online grows increasingly fierce as established titans such as Meta and Google adapt offerings to changing trends and relative newcomers such as TikTok grab the spotlight.
Anderson added that Snap intends to effectively pause hiring and look at reining in other expenses, joining a growing number of tech firms throttling back costs.
"We intend to substantially slow our rate of hiring to effectively pause growth in our headcount, which is a significant portion of our office," he added.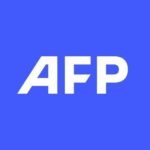 With 2,400 staff representing 100 different nationalities, AFP covers the world as a leading global news agency. AFP provides fast, comprehensive and verified coverage of the issues affecting our daily lives.