'Stagflation' risk as Ukraine war chokes global growth: World Bank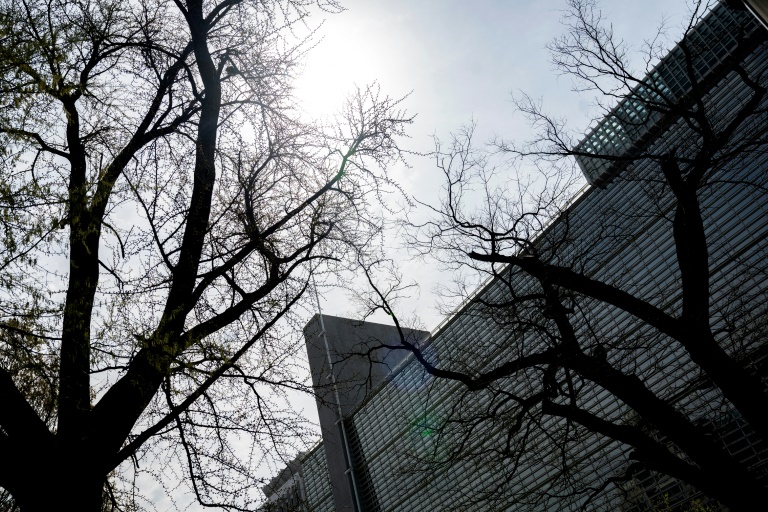 The global economy risks falling into a harmful period of 1970s-style "stagflation," sparked chiefly by Russia's invasion of Ukraine, the World Bank warned Tuesday as it slashed its annual growth forecast.
The toxic combination of weak growth and rising prices could trigger widespread suffering in dozens of poorer countries still struggling to recover from the upheaval of the Covid-19 pandemic.
The stark forecast came as the international development lender cut its global growth estimate to 2.9 percent, 1.2 percentage points below the January forecast, due to the severe downturn caused by the war.
"The risk from stagflation is considerable with potentially destabilizing consequences for low and middle income economies," World Bank President David Malpass told reporters.
"For many countries recession will be hard to avoid."
And if risks to the outlook materialize, global growth could slow even more sharply — triggering a worldwide recession, Malpass warned.
The bank's Global Economic Prospects report said the Ukraine war is compounding the damage from the pandemic and magnifying the slowdown in the global economy, "which is entering what could become a protracted period of feeble growth and elevated inflation." 
The slump comes after growth recovered to 5.7 percent in 2021 following the pandemic downturn — marking the "sharpest deceleration following an initial recovery from global recession in more than 80 years."
The report notes similarities to the 1970s when growth stalled and inflation skyrocketed with supply factors fueling price hikes and following a long period of low interest rates.
But in contrast to that period, the US dollar is strong, and major financial institutions are in solid position.
– Global recession risk –
The Russian invasion and Western sanctions on Moscow have sent grain and oil prices soaring, threatening to worsen hunger in poor countries and causing drivers around the world to face eye-popping prices at the pump.
The World Bank chief stressed the need to increase production to combat rising prices, especially for energy, as short supplies of natural gas and fertilizer are harming food production.
Malpass also said it was "crucial" to avoid export restrictions and subsidies that "magnify the rise in prices and distort markets." 
Likewise, the bank warned against trying to resolve the inflation spike with price controls or export restrictions which would only worsen the damage.
Given the widespread uncertainty, the situation could deteriorate further due to a series of "interlinked" risks, including the possibility of further geopolitical tensions, steep interest rates hikes to contain inflation and rising wages, and the potential for Covid-19 to reassert itself, according to the forecast.
The US Federal Reserve has embarked on an aggressive drive to raise borrowing rates to cool demand and combat rising prices, and the World Bank notes that higher rates have played a prominent role in previous financial crises in emerging market and developing economies (EMDEs), straining resources and causing outflows of cash from those countries.
The simultaneous materialization of these risks could result in a much sharper and more prolonged global slowdown.
If faster US rate hikes were to cause "acute financial stress" in EMDEs, the European Union were to face a sudden ban on energy imports, and China were to experience renewed pandemic-related lockdowns, "global growth could fall more sharply in 2022 and nearly halve in 2023 — declining to 2.1 percent and 1.5 percent, respectively," the report said.
Malpass said that would cause per capita income growth to fall to zero, and "that certainly would qualify as a global recession."
Even without that dire outcome, per capita income in developing economies this year will be nearly five percent below its pre-pandemic trend.
The report cut the US growth estimate by 1.2 points to 2.5 percent, and the forecast for China was lowered 0.8 point to an unusually low 4.3 percent.
Meanwhile the euro area forecast was cut to 2.5 percent, and Japan to 1.7 percent.
Russia's economy is expected to contract this year by 11.3 percent.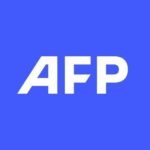 With 2,400 staff representing 100 different nationalities, AFP covers the world as a leading global news agency. AFP provides fast, comprehensive and verified coverage of the issues affecting our daily lives.
Yellen says new Biden investments can counter inflation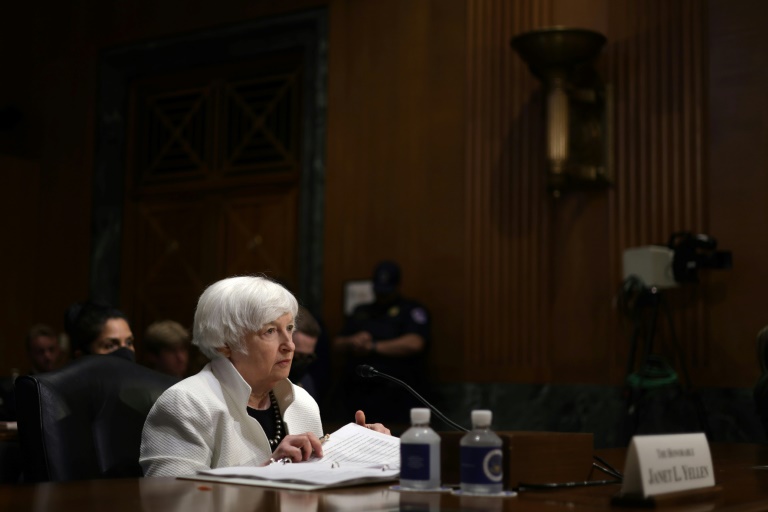 US Treasury Secretary Janet Yellen urged lawmakers to approve additional investments in renewable energy and higher taxes on the wealthy on Tuesday, as she defended the administration's efforts to blunt the impact of inflation.
"I believe there's lot that Congress can do to ease the cost burdens that households are experiencing," Yellen told the Senate Finance Committee in the first of two days of testimony on President Joe Biden's budget for the 2023 fiscal year.
Besides renewable energy investments — which Yellen said could help address high gasoline prices — the Treasury secretary backed more spending on affordable housing and efforts to rein in pharmaceutical prices.
She also highlighted the Biden administration's historically large release of oil from the Strategic Petroleum Reserve to ease prices that drivers are facing at the pump, which have skyrocketed since the Russian invasion of Ukraine, hitting new records daily, with the national average at $4.92 a gallon Tuesday.
"Gas prices, while very high … would be higher without that," Yellen said.
Yellen said the full-year 2022 inflation forecast is "likely to be higher" than the four percent initially projected. The forecast will be updated in the coming weeks, she said.
"Inflation is really an economic problem at this point, and it's critical that we address it," Yellen said, adding, "I do expect inflation to remain high, although I very much hope that it will be coming down now."
The hearings come as Biden contends with a low favorability rating ahead of key midterm elections, with the pain from higher gasoline and food prices outweighing a strong job market and 3.6 percent unemployment.
Yellen was warmly received by Senate Democrats, but Republicans pointed to the administration's energy and climate policies as a reason for the energy crunch and characterized Biden's 2021 American Rescue Plan as a main reason for inflation.
"What I heard you say is that it is OK to raise taxes right now and that it is proper to have more stimulus spending to deal with this crisis," said Senator Mike Crapo, a Republican representing Idaho.
"I just have to say I disagree with you on that."
Yellen defended the American Rescue Plan, saying the administration took action in response to forecasts that unemployment could top nine percent given the headwinds amid the Covid-19 upheaval.
At the time, she said, "The overwhelming risk was that Americans would be scarred by a deep and long recession."
Republicans also took Yellen to task for comments early 2021 characterizing inflationary pressures as "transitory," the same word used early on by Federal Reserve Chair Jerome Powell. 
Yellen said her remarks at the time did not foresee the supply chain problems that surfaced later in 2021, or the Russian invasion of Ukraine. 
But Senator John Barrasso, Republican of Wyoming, said given Yellen's past assurances, "it makes me wonder why Americans should put any confidence in your pronouncements and decisions and recommendations today."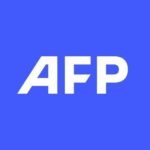 With 2,400 staff representing 100 different nationalities, AFP covers the world as a leading global news agency. AFP provides fast, comprehensive and verified coverage of the issues affecting our daily lives.
French astronaut Pesquet calls for European space independence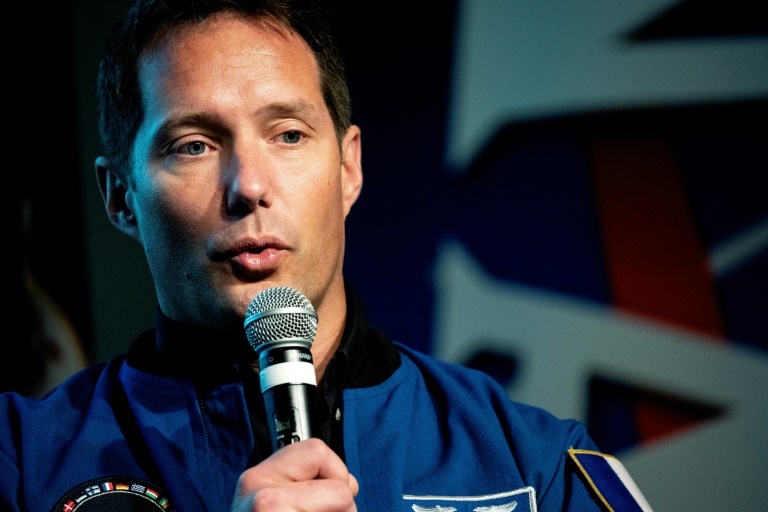 French astronaut Thomas Pesquet on Tuesday urged Europe to seize the momentum created by its newfound diplomatic unity and "start moving now" to develop its own human spaceflight capacity.
The charismatic engineer and pilot, 44, recently completed his second deployment to the International Space Station on the NASA-SpaceX Crew-2 mission, and has arguably the highest profile among the European Astronaut Corps, in addition to being a celebrity in his native France.
Though he has long extolled international cooperation in space and remains in the mix to possibly go to the Moon as part of the NASA-led Artemis missions, Pesquet said it was vital for Europe's leaders to give the European Space Agency (ESA) the funding and mandate it needs to launch its own people, too.
"That topic is gaining momentum now," he told AFP at NASA headquarters in Washington.
"In the late eighties and early nineties, we had this goal of becoming more independent as far as space access for humans, and then it didn't pan out. Several things happened, Germany had to reunite, they had to redirect budgets etc."
Russia's invasion of Ukraine has now unified Europe's once fractious member states, and Pesquest said he hoped ESA member countries will capitalize on the continent's new clout.
"These topics like European diplomacy, European defense are coming back on the table, and part of that process is also that independent human access to space," he argued.
Currently, only the United States, Russia and China have independent launch capacity, while India is looking to acquire the same.
One potential option for ESA is launching crew on a spaceship fixed to the Ariane 6 rocket, which is currently under development and is expected to make its debut launch from French Guiana by the end of this year.
"We have to start moving now, because the development cycles are long. You don't want this to happen in 15 to 20 years," he said.
– Commercial space benefits and challenges –
Pesquet was also keen to push back against the idea that the rise of the commercial space sector was making national space agencies obsolete.
"There's a general perception among the public that the private sector, or Elon Musk, or SpaceX, are calling the shots, which is not true at all."
In fact, said Pesquet, private industry had always been involved — from building the Space Shuttle to Ariane rockets. "What we've done now is give them more autonomy and say, 'Hey, we need the service. You provide the service at an efficient cost,' which they've been delivering."
Musk might grab headlines for his bombastic announcements about colonizing Mars, but "the small print says, when all the agencies put together the budget to go to Mars, then the private sector is going to deliver the hardware," said Pesquet.
While the private sector was bringing a new level of speed and innovation to the table, Pesquet said there were some challenges — for example in working with the private, ticket-paying citizens now visiting the ISS with increasing frequency.
"If you mix up professional astronauts… and the spaceflight participants, obviously, it kind of impacts the work that we're doing, because we have to take care of them, because they're less trained, they have less experience on the board," he said, something agencies will need to consider moving forward.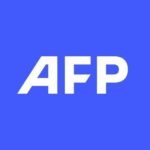 With 2,400 staff representing 100 different nationalities, AFP covers the world as a leading global news agency. AFP provides fast, comprehensive and verified coverage of the issues affecting our daily lives.
Horsemeat traffickers on trial in France in new industry scandal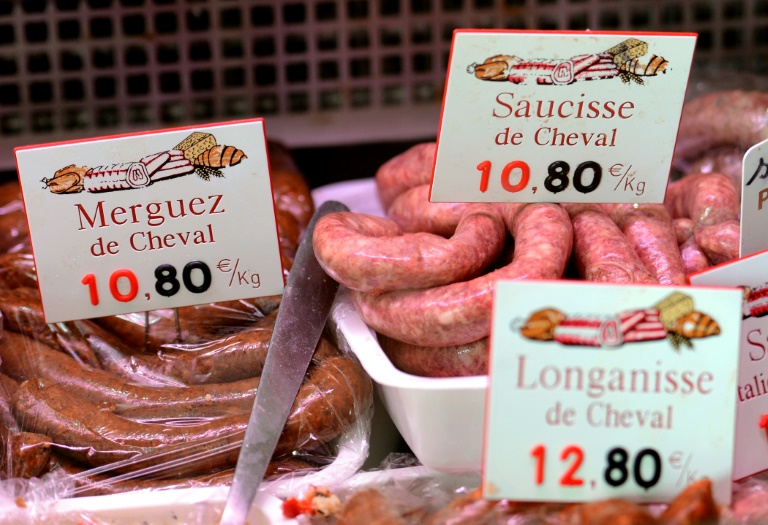 Eighteen people went on trial in France on Tuesday accused of running a Europe-wide giant horsemeat trading network involving produce not cleared for human consumption.
Mostly shunned by consumers in the United States and Britain, horsemeat — typically cheaper than beef — has long been part of culinary habits across European countries, including France, but its production and distribution are strictly regulated.
The case coming to trial in the southern port city of Marseille is the biggest horsemeat scandal since 2013, when millions of ready meals were withdrawn from stores across Europe after they were found to contain horsemeat instead of only beef as indicated on the label.
Standing trial are French, Belgian and Dutch nationals charged with violating EU sanitary rules governing the horsemeat trade, and with forging official documents between 2010 and 2015.
They are also accused of duping the owners of ageing horses into believing that their beloved animals would live out their days in the countryside when in reality they were taken straight to the slaughterhouse.
The specific charges in the trial, which is set to last for three weeks, are fraud, conspiracy to commit fraud, and misleading consumers and endangering their health.
– 'They tricked everybody' –
The members of the group, which includes licenced horse meat traders and veterinary surgeons, are believed to have violated a number of EU rules about the import of horses, including by forging certificates of origin.
The main suspect is 58-year-old Belgian Jean-Marc Decker, who prosecutors say supplied the network with horses whose meat was unfit for consumption.
In addition to the accused individuals, mostly in the 50s or 60s, a horsemeat wholesale company based in southern France is also in the dock for distributing the meat, falsely claiming that it was French.
The company, according to prosecutors, "was indifferent to the health imperatives governing the sector".
Court proceedings were to start with the testimony of the top veterinary official at the municipal abattoir in Ales, southern France, where the investigation started in 2013.
Former horse owner Aline Oudin, due to testify Wednesday, told AFP she had handed her horse over to one of the defendants in 2013 in exchange for a promise of a "happy retirement" for the animal. Two weeks later she found out that the horse had been slaughtered and its meat sold.
"They tricked owners, they tricked consumers, they tricked everybody," she said.
Plaintiffs also include France's veterinary association, the cattle and meatpacking association ANBV and the Ales municipality.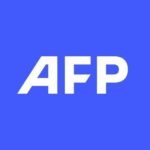 With 2,400 staff representing 100 different nationalities, AFP covers the world as a leading global news agency. AFP provides fast, comprehensive and verified coverage of the issues affecting our daily lives.