Strike forces cancellation of all Brussels flights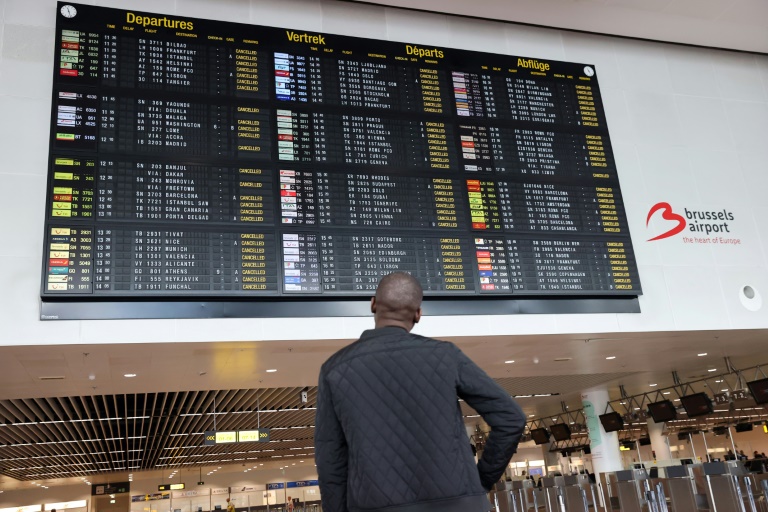 Brussels Airport cancelled all outbound flights on Monday after most security staff joined a nationwide strike for better pay as soaring inflation hit workers' purchasing power.
The stoppage kicked off a week of travel chaos in several parts of Europe, notably a massive rail strike in Britain from Tuesday and, later on, strikes hitting the continent's biggest airline Ryanair in multiple countries.
Brussels Airport informed passengers on its site and social media that all departing flights were scrapped for the day — 232 in total.
Only a quarter of arriving flights were still operating. Freight traffic was unaffected.
The departure hall at the airport was largely empty, with only around 100 passengers inside, some lining up to change tickets or get assistance while others slumped resignedly in seats or slept on the floor.
Oleksandr Zayikin, a Ukrainian merchant mariner who had been away for four months, told AFP the strike had prevented a reunion with his wife in Istanbul. He had left before Russia's invasion of his country.
"I'm upset," the 29-year-old said, adding he would now probably find a Brussels hotel for a few days.
"In Ukraine it's not a usual thing, we don't have such strikes. But I really respect that people do that," he said.
Maria Antonia, a 20-year-old Romanian student who had a flight booked to return to Bucharest, didn't see the last-minute messages the airport had written for passengers from late Sunday.
"We didn't know it was cancelled until we got to the airport," she said.
"That was a little bit of a hassle. But we can manage it I think."
Passengers were told to contact their airline to reschedule their flights or seek a refund.
German travel group TUI arranged to have flights that were to have left from Brussels take off from some regional Belgian airports.
The national strike in Belgium was called by the three main unions to push for higher salaries as inflation sent the cost of living higher.
A demonstration was to take place later Monday in the centre of Brussels, with unions expecting up to 70,000 people to march.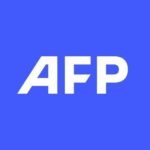 With 2,400 staff representing 100 different nationalities, AFP covers the world as a leading global news agency. AFP provides fast, comprehensive and verified coverage of the issues affecting our daily lives.
25 richest people in America and how they did it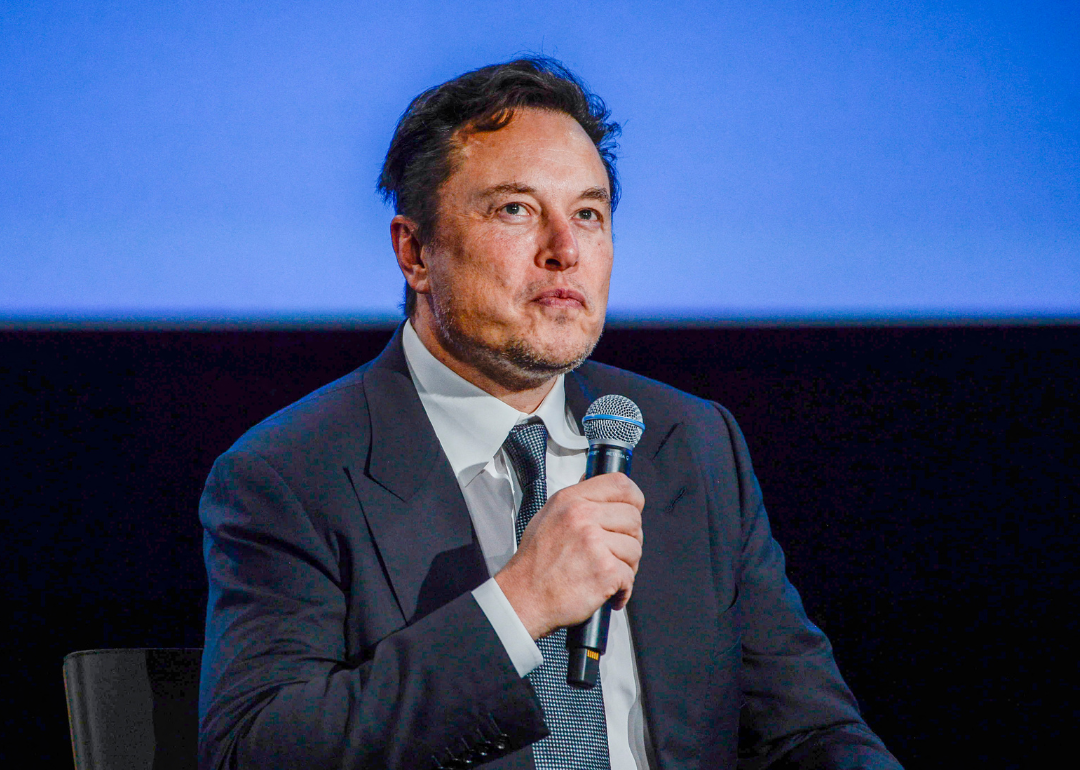 A shot at the Powerball jackpot or an unexpected holiday gift can make you feel like a million bucks. But there are people in the nation who are making millions every day. Some became entrepreneurs straight out of college; others worked at companies for years before conceiving life-changing inventions. Some of America's most affluent people inherited their wealth, while others' path to prosperity has all the makings of a rags-to-riches story. Who are the wealthiest people in America, and how have they maintained financial success?
There are many ways to make money in America, from technology to investments to software development. Stacker compiled a list of the 25 wealthiest people in the nation. These individuals are ranked by estimated net worth, using Forbes 400 (Real Time) data accessed in November 2022. The list starts with people with tens of billions of dollars and climbs even higher, finishing with one person reported to be worth $200 billion.
Continue reading to see where a shoe designer, Microsoft's co-founders, and department store moguls rank on this list of the richest people in the country.
You may also like: The unemployment rate the year you turned 16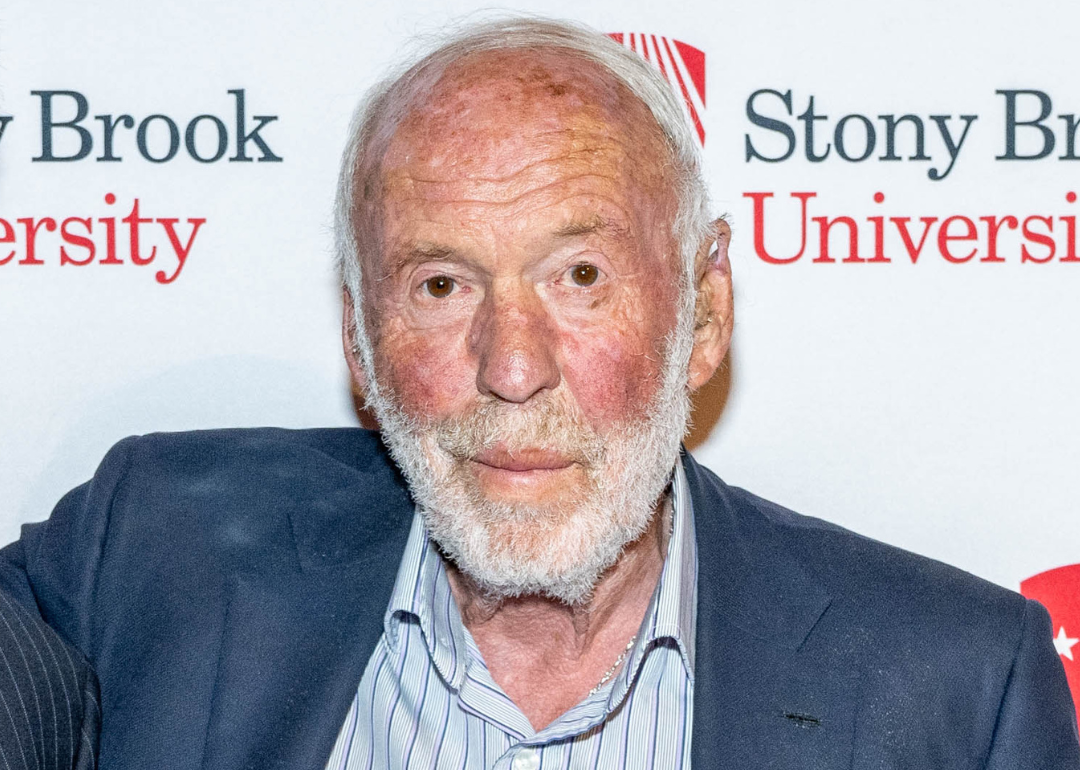 Roy Rochlin // Getty Images
#25. Jim Simons
– Estimated net worth: $28.1 billion
– Age: 84
– State of residence: New York
– Source of wealth: hedge funds
Famed mathematician Jim Simons left his academic career to helm the hedge fund Renaissance Technologies at 40. Simons pioneered the stock market industry with his data-driven approach. His methods are widely used in the stock market industry to this day.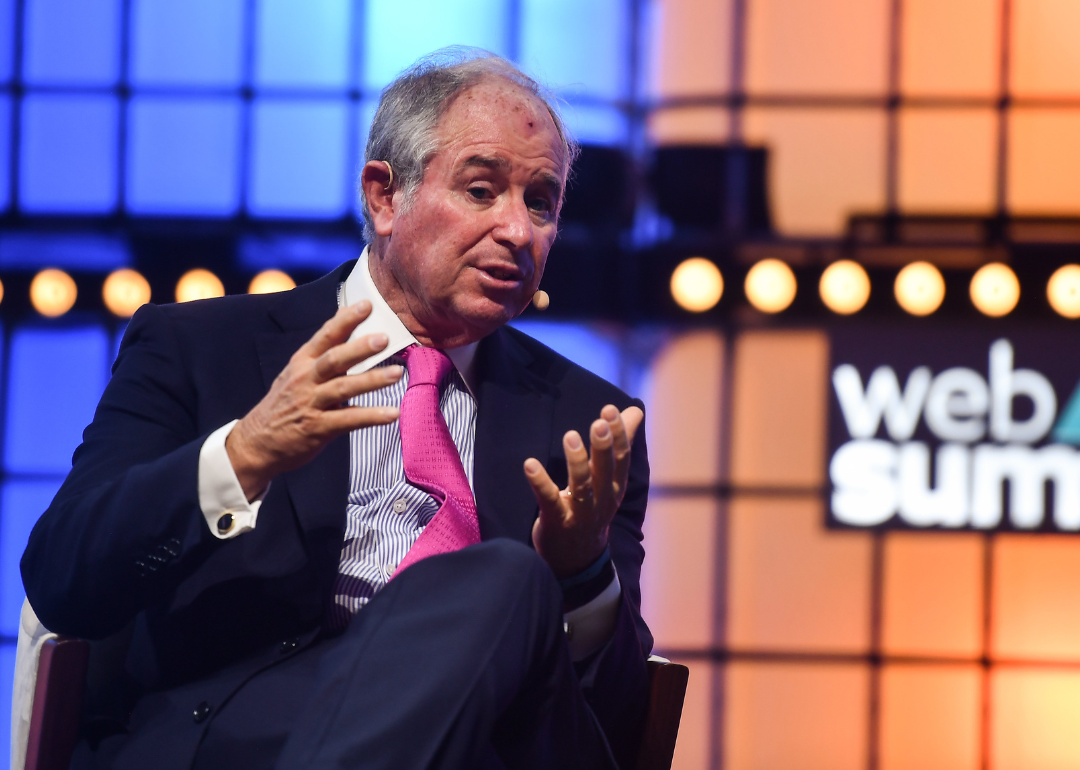 David Fitzgerald // Getty Images
#24. Stephen Schwarzman
– Estimated net worth: $29.1 billion
– Age: 75
– State of residence: New York
– Source of wealth: investments
After leaving financial services firm Lehman Brothers in the 1980s, Stephen Schwarzman partnered with his friend Pete Peterson to start another investment firm, Blackstone Group. Blackstone Group expanded and led to Schwarzman's success as a sought-after broker, providing advice to clients like the Department of the Treasury.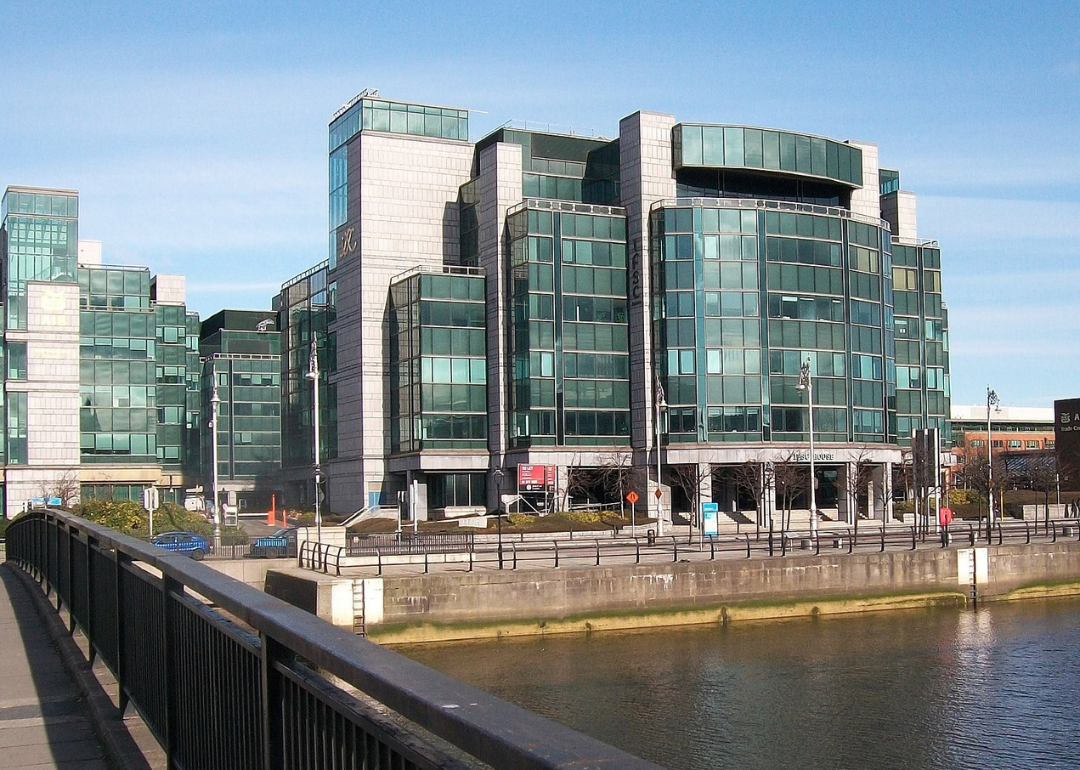 Eric Jones // Wikimedia Commons
#23. Jeff Yass
– Estimated net worth: $30 billion
– Age: 66
– State of residence: Pennsylvania
– Source of wealth: trading, investments
Jeff Yass started as an accountant and was a professional gambler for a while. But eventually, he became a corporate executive and, in 1987, co-founded the investment company that became Susquehanna International Group. SIG has invested in numerous companies globally and has donated millions to conservative political groups and candidates.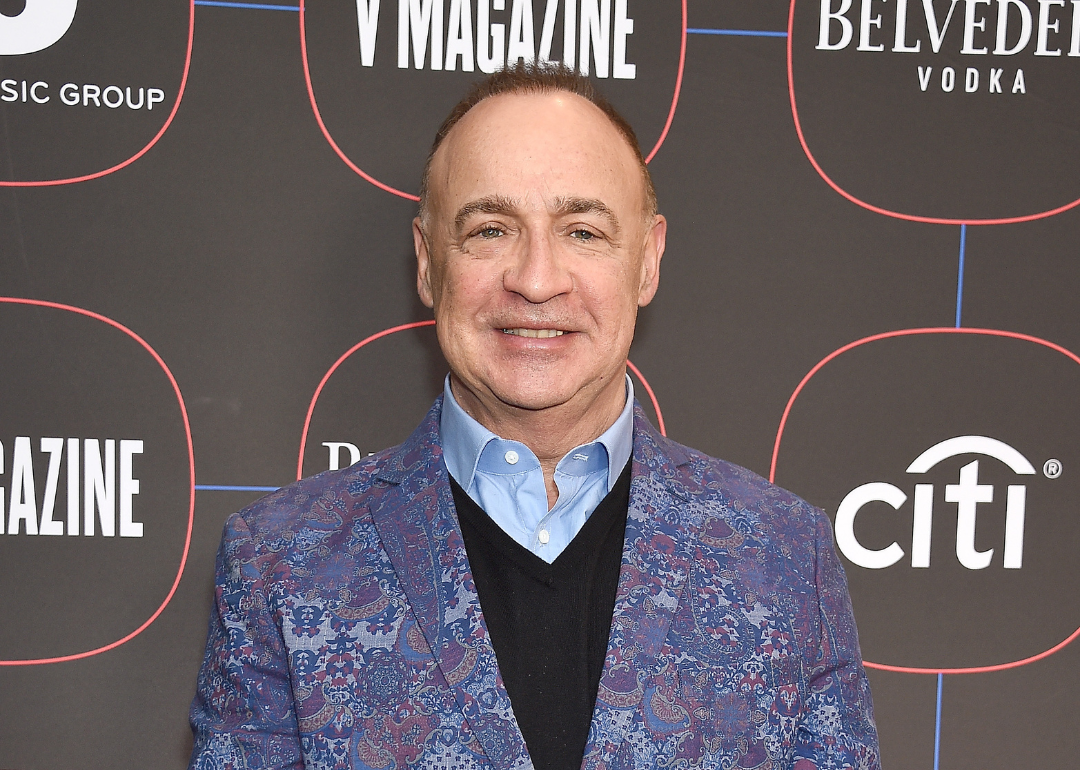 Gregg DeGuire // Getty Images
#22. Len Blavatnik
– Estimated net worth: $30.7 billion
– Age: 65
– State of residence: New York
– Source of wealth: music, chemicals
Len Blavatnik has a diversified portfolio of investments. The billionaire business magnate is known for his high-reward but risky business deals, from oil to chemicals to music. Blavatnik has stakes in the chemical company LyondellBasell, clothing retailer Tory Burch, Warner Music Group, and Spotify.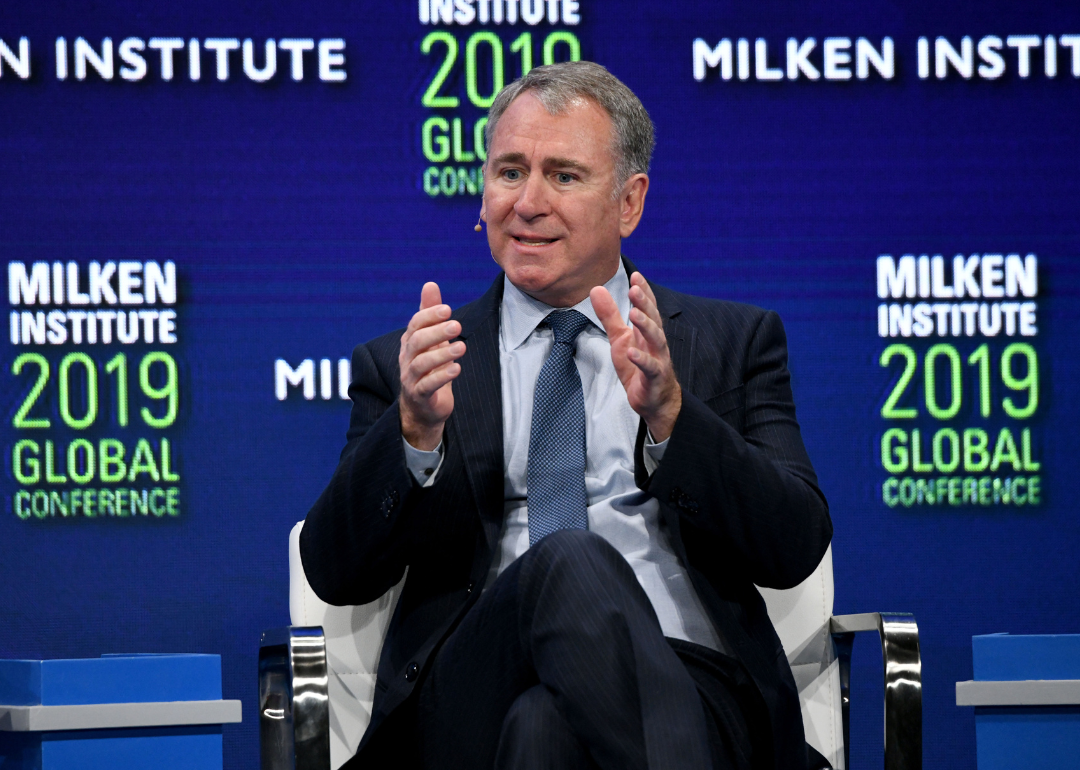 Michael Kovac // Getty Images
#21. Ken Griffin
– Estimated net worth: $30.8 billion
– Age: 54
– State of residence: Florida
– Source of wealth: hedge funds
Ken Griffin is the founder of Citadel, the Florida-based hedge fund where he's made the bulk of his fortune. During his undergraduate days at Harvard University, Griffin started investing and placed a satellite dish on the roof of his dorm to obtain real-time stock data.
You may also like: Highest-paying jobs with no formal education requirements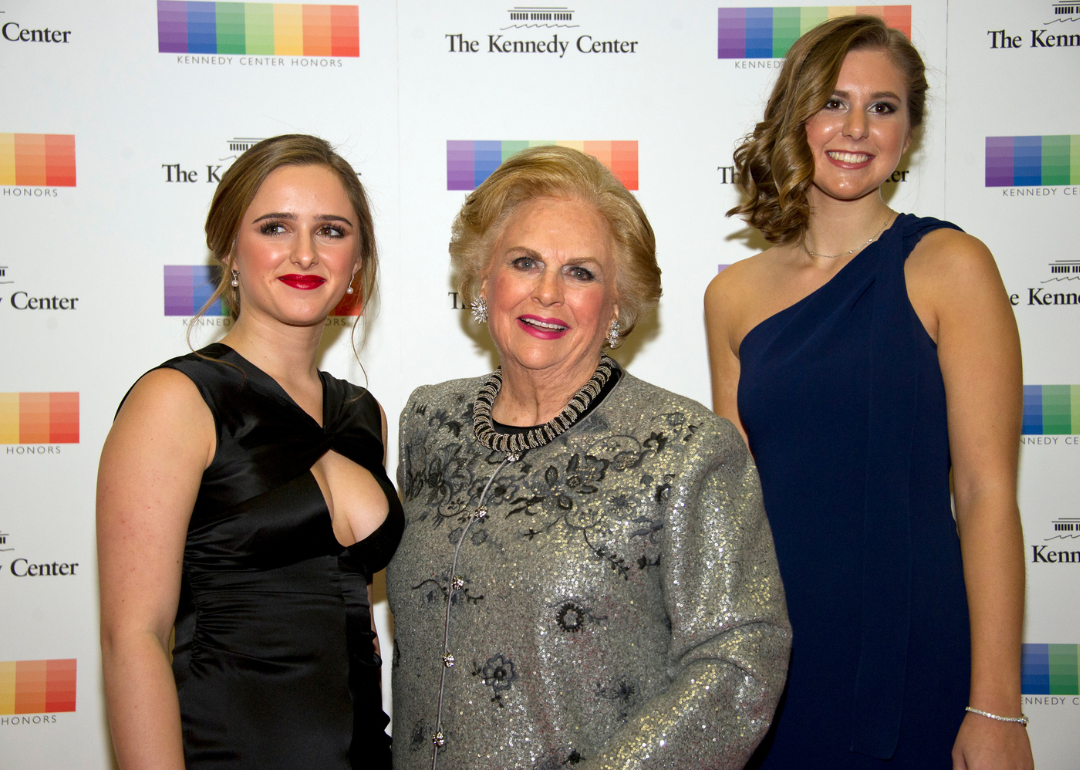 Pool // Getty Images
#19. Jacqueline Mars (tie)
– Estimated net worth: $37 billion
– Age: 83
– State of residence: Virginia
– Source of wealth: candy, pet food
M&M's, Snickers, Skittles, and Milky Way are all products of Mars, the candymaker partially owned by Jacqueline Mars, who inherited the company from her family, which founded its first factory in 1911. Today, Mars oversees the candymaker's various products beyond candy, including chewing gum and pet care products.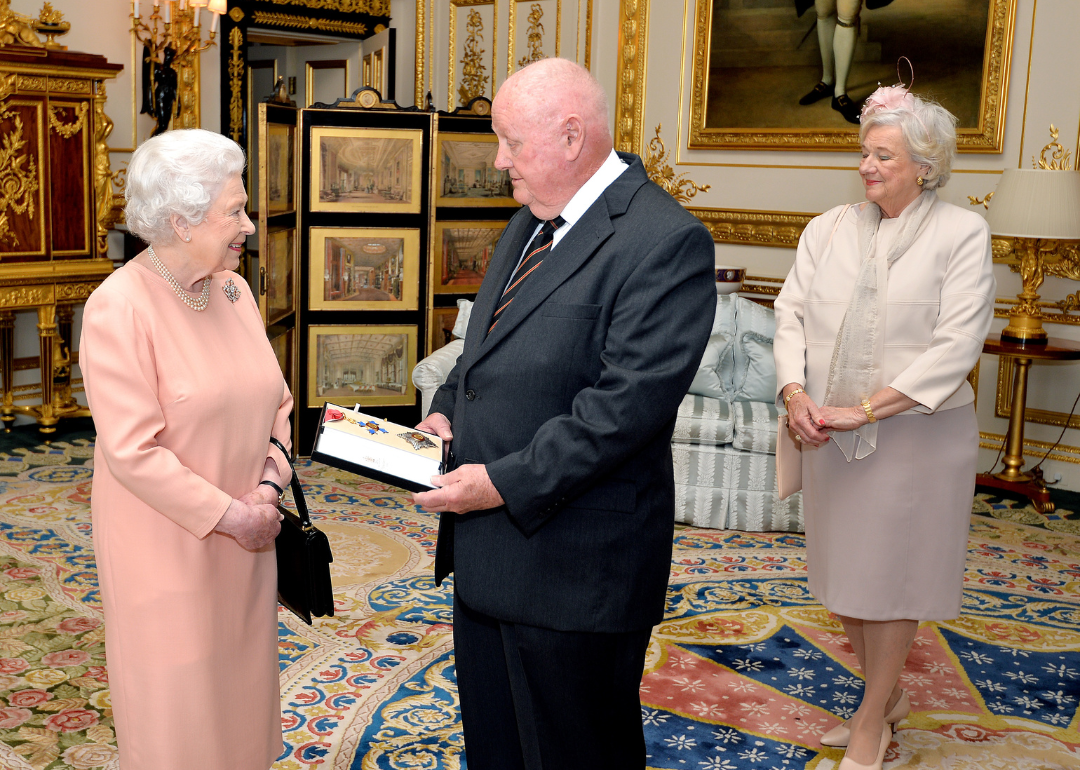 WPA Pool // Getty Images
#19. John Mars (tie)
– Estimated net worth: $37 billion
– Age: 87
– State of residence: Wyoming
– Source of wealth: candy, pet food
Alongside his sister Jacqueline, John Mars owns the Mars manufacturing company, which produces candy, chewing gum, and pet care products. In 2015, he was knighted by Queen Elizabeth II.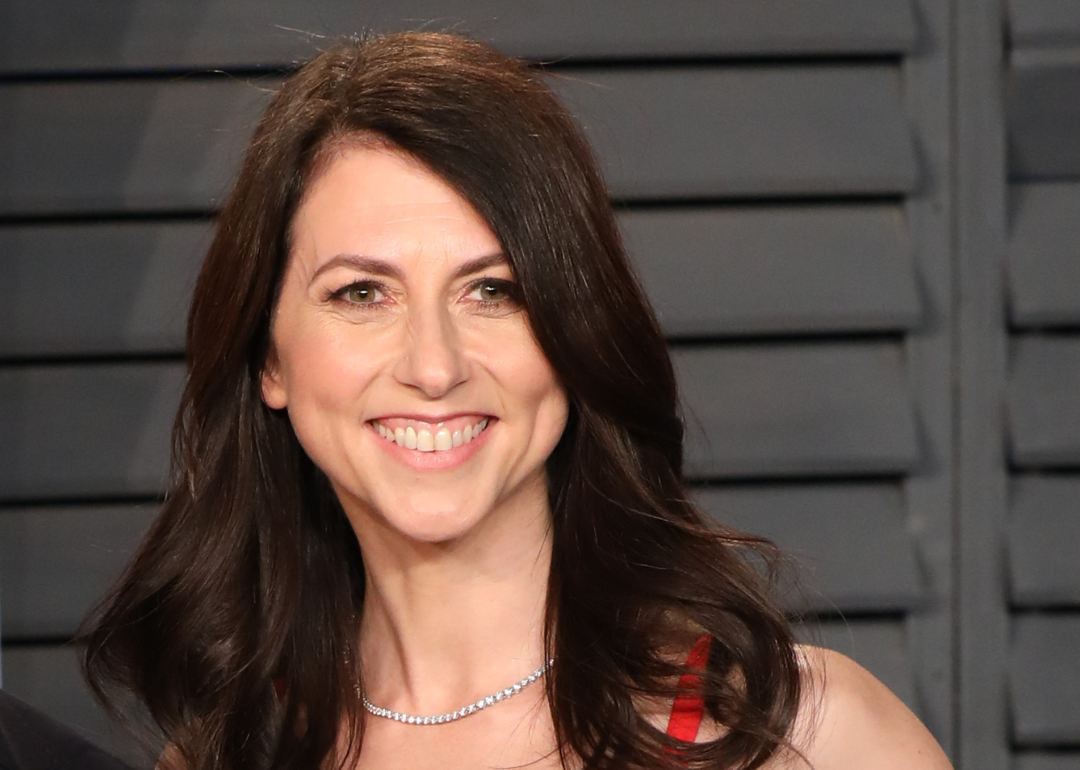 Toni Anne Barson // Getty Images
#18. MacKenzie Scott
– Estimated net worth: $37.7 billion
– Age: 52
– State of residence: Washington
– Source of wealth: Amazon
After Mackenzie Scott and her ex-husband, Amazon founder Jeff Bezos, divorced in 2019, Mackenzie inherited a 4% stake in Amazon's shares, valued at $38 billion.
The former couple met in 1992 when they both worked for D.E. Shaw, a New York hedge fund, and married the following year. It was Scott who encouraged Bezos to launch an online business. Since becoming one of the wealthiest women in the world, Scott has dedicated a large portion of her wealth to philanthropic initiatives.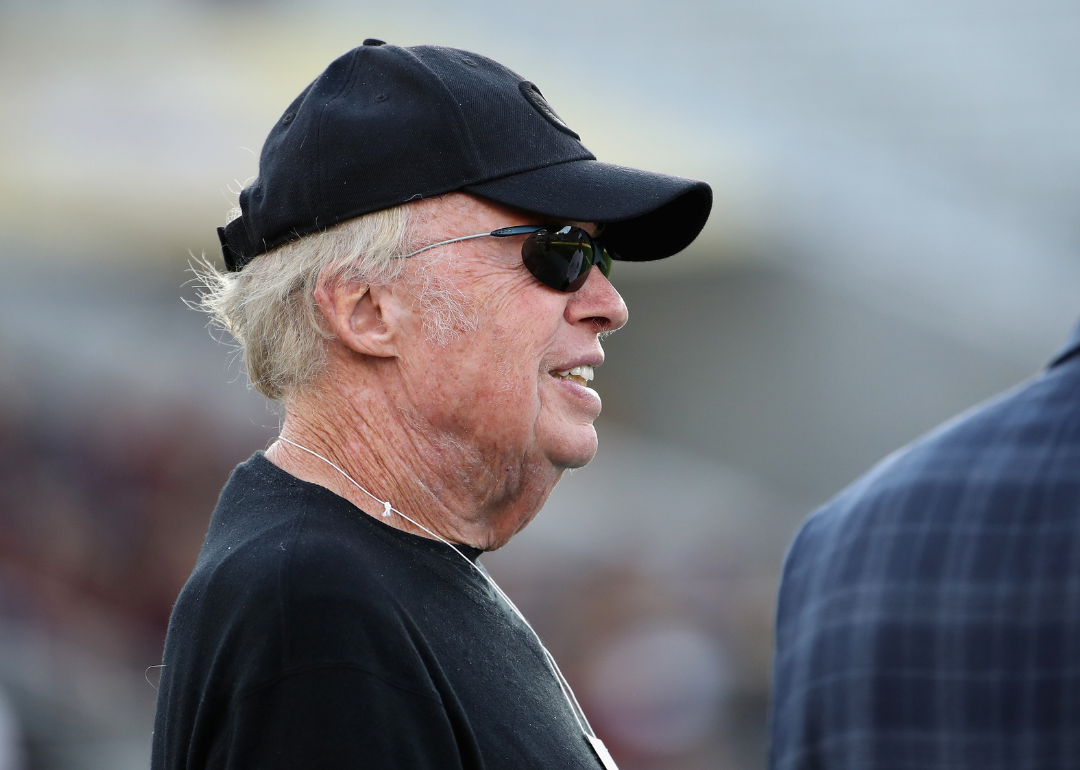 Christian Petersen // Getty Images
#17. Phil Knight & family
– Estimated net worth: $41.5 billion
– Age: 84
– State of residence: Oregon
– Source of wealth: Nike
Before becoming the co-founder of sneaker giant Nike, Phil Knight had joined the University of Oregon track team. There, Knight became good friends with coach Bill Bowerman, who would later become his business partner. Soon after completing a business program, Knight borrowed $50 from his father to import high-quality running shoes from Japan at an affordable cost. The shoe mogul has undoubtedly come a long way from selling sneakers out of the trunk of his car in 1964, earning $8,000 in his first year. As of November 2022, the Nike brand is worth over $40 billion.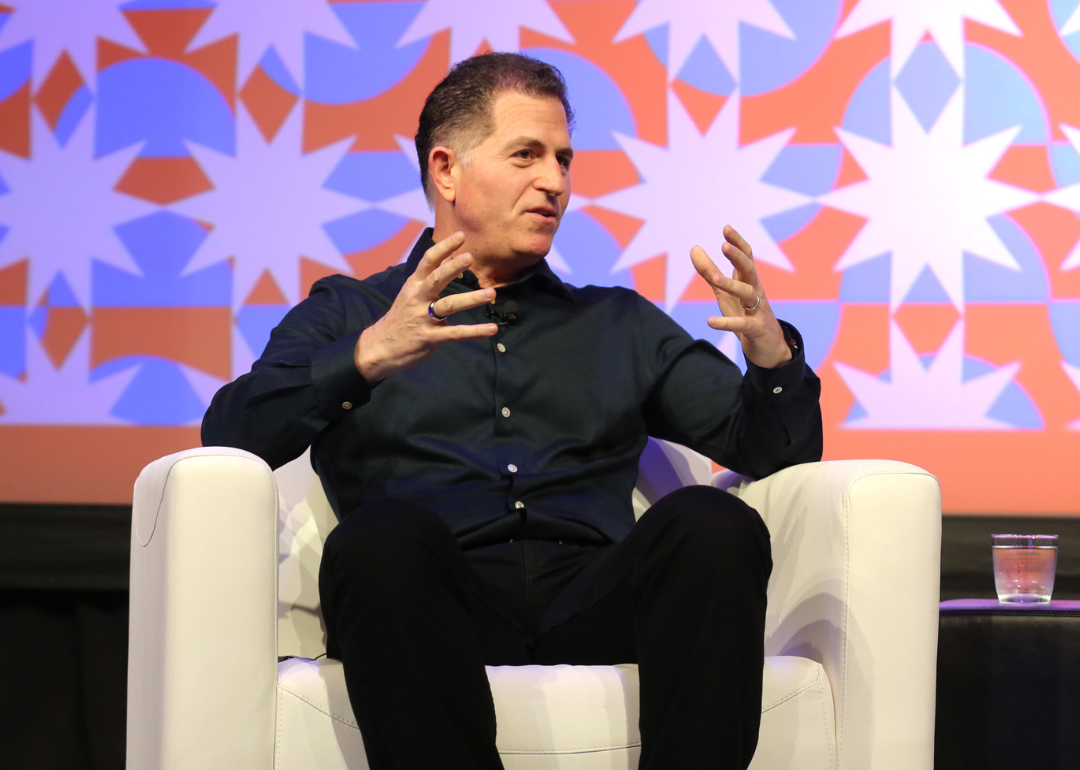 Diego Donamaria // Getty Images
#16. Michael Dell
– Estimated net worth: $50 billion
– Age: 57
– State of residence: Texas
– Source of wealth: Dell Technologies
Michael Dell's dream of developing and selling computers began in his dorm room at the University of Texas. Less than 10 years later, he became the founder and CEO of Dell. Dell's vision for computers was the ability for consumers to buy machines customized to their needs. Today, the computer technology market is worth $13.5 billion.
You may also like: Inside the chaotic, highly lucrative world of influencer marketing today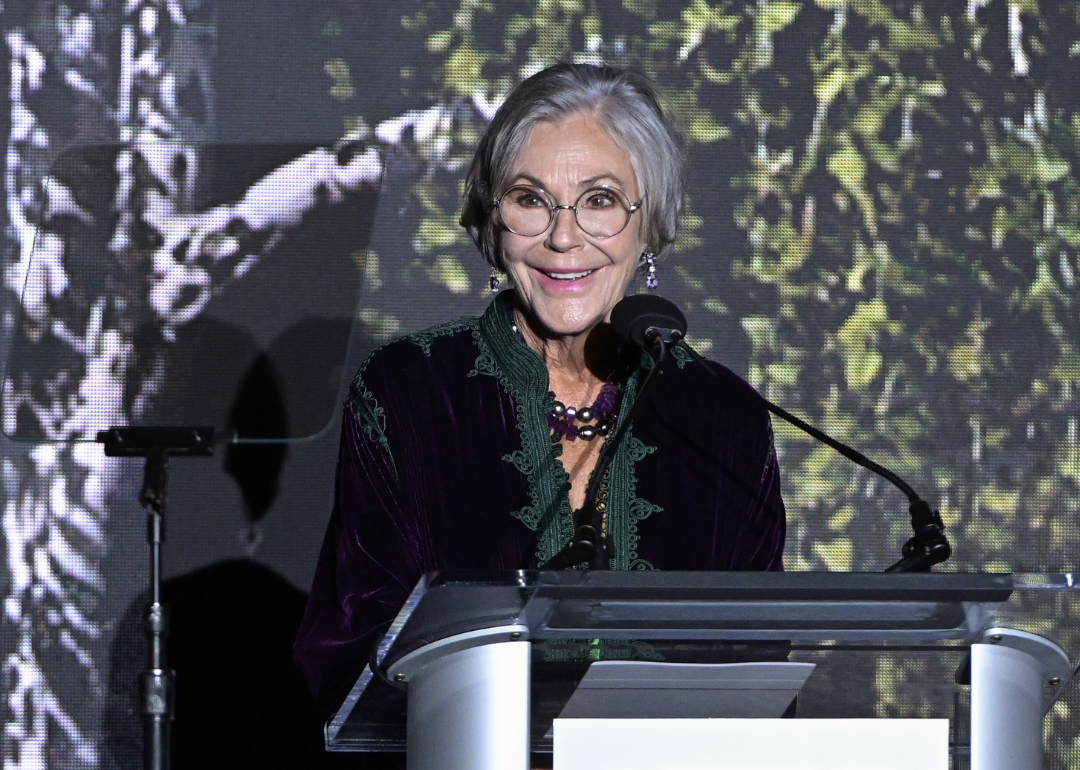 Stefanie Keenan // Getty Images
#15. Alice Walton
– Estimated net worth: $55.7 billion
– Age: 73
– State of residence: Texas
– Source of wealth: Walmart
Alice Walton inherited Walmart from her father, Sam Walton, who established the company in Arkansas in 1962. Alice is known for her curation and support of the arts and is considered one of the richest women in the world, according to Forbes.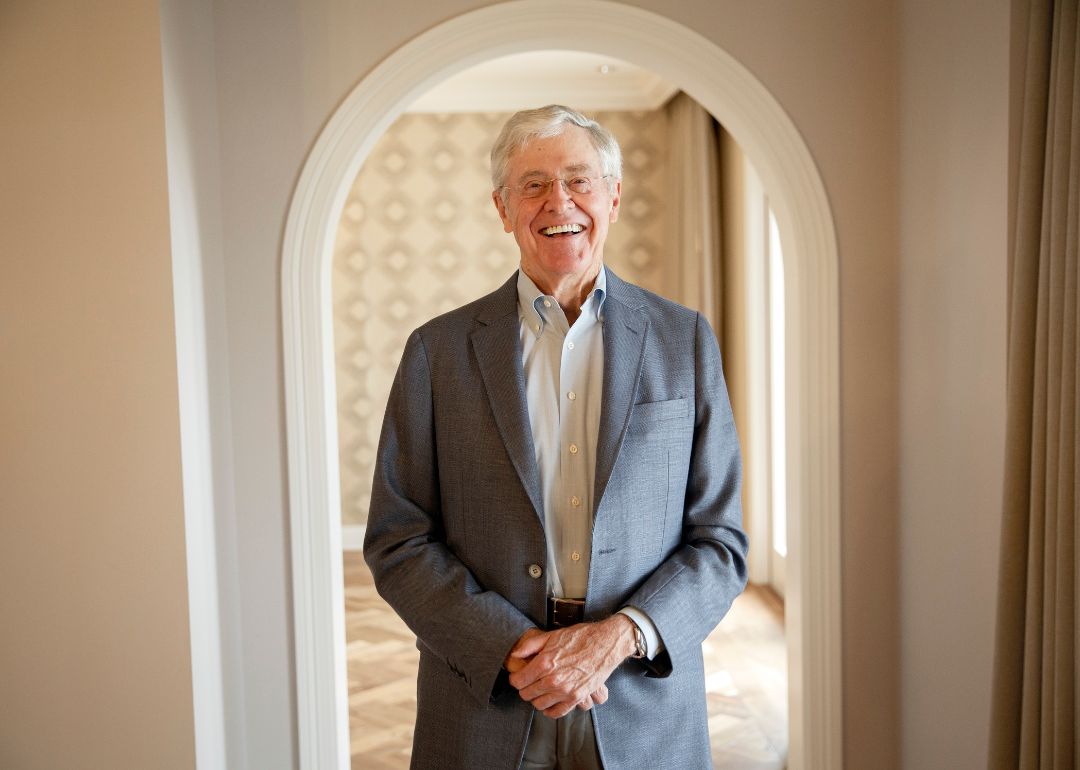 The Washington Post // Getty Images
#13. Charles Koch (tie)
– Estimated net worth: $56 billion
– Age: 87
– State of residence: Kansas
– Source of wealth: Koch Industries
Charles Koch is the chairman of Koch Industries, the far-reaching corporation involved in oil production, chemicals, commodity trading, and investing. He inherited Koch Industries from his father, Fred Koch, and co-owned the company with his brother David, who passed away at age 79 in 2019. The two brothers are known for their involvement in conservative politics and think tanks.
Patrick McMullan // Getty Images
#13. Julia Koch & family (tie)
– Estimated net worth: $56 billion
– Age: 60
– State of residence: New York
– Source of wealth: Koch Industries
Julia Koch and her three children were bequeathed a 42% stake in the business co-owned by her late husband, David Koch. Koch Industries refines oil and manufactures fertilizer and paper products. The couple, who met on a blind date in the early '90s, were philanthropists and collectively donated millions to Mount Sinai Medical Center and the Stanford Children's Hospital.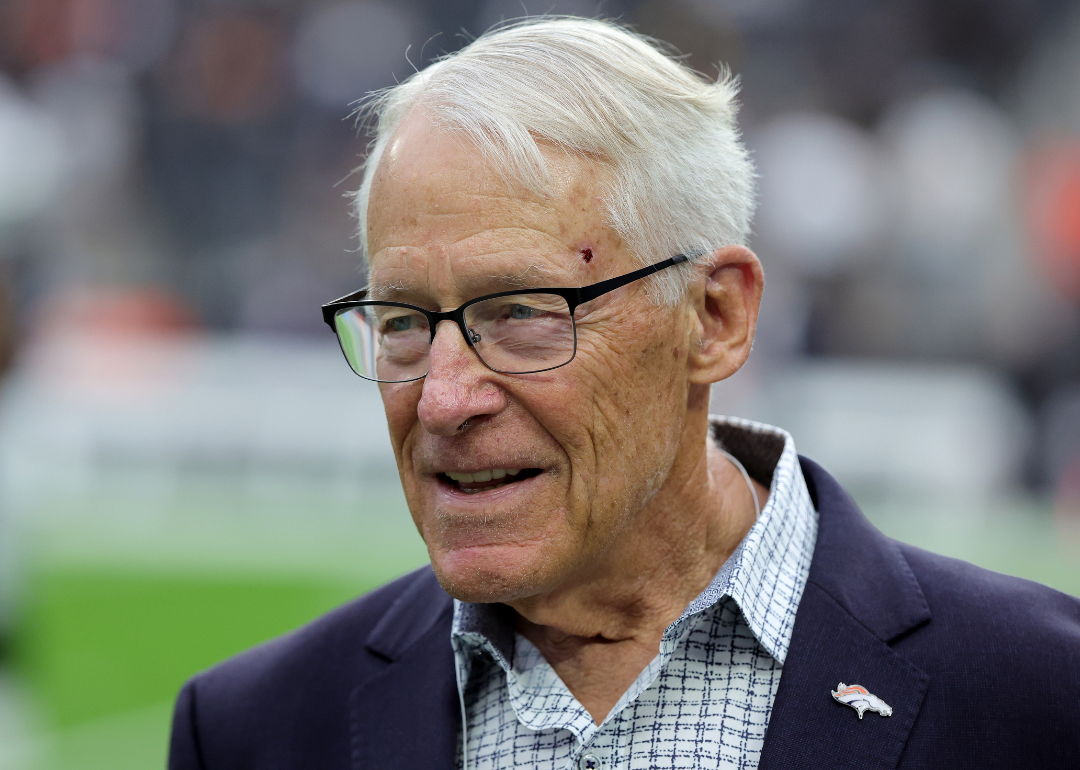 Ethan Miller // Getty Images
#12. Rob Walton
– Estimated net worth: $56.7 billion
– Age: 78
– State of residence: Arkansas
– Source of wealth: Walmart
Rob Walton is the son of the late Sam Walton, who founded Walmart, the largest retailer in the world. After Sam passed away, Rob took over as Walmart's chairman in 1992. In June 2022, the Walmart heir and his family purchased the Denver Broncos for $4.65 billion, the most expensive sale price for an American sports team. Walton outbid other groups who also bid well over $4 billion.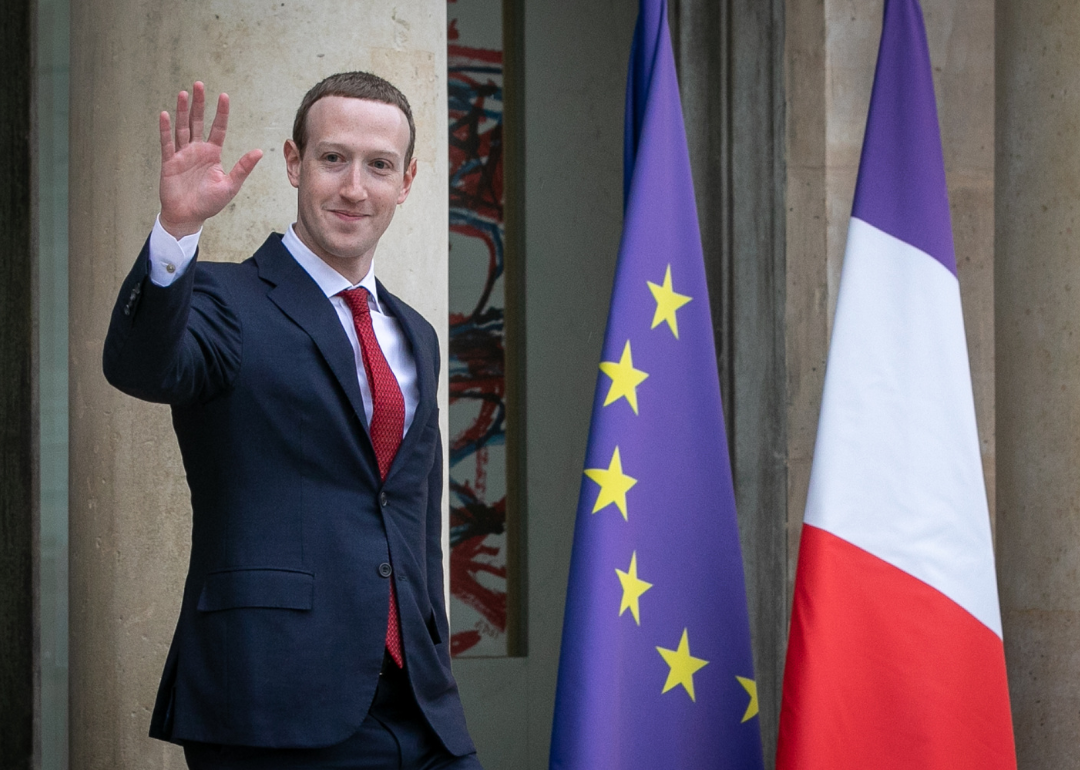 Marc Piasecki // Getty Images
#11. Mark Zuckerberg
– Estimated net worth: $57.7 billion
– Age: 38
– State of residence: California
– Source of wealth: Facebook
As the well-known story goes, Mark Zuckerberg created Facebook in his dorm room at Harvard University in 2004. Less than 15 years later, the social media platform—worth more than $290 billion—has nearly 3 billion users and is credited with connecting people worldwide. It has also been at the center of several misinformation and political propaganda scandals, some of which have required Zuckerberg to testify before Congress. Zuckerberg remains the company's CEO and is expanding his interests in philanthropy.
You may also like: Youngest billionaires in America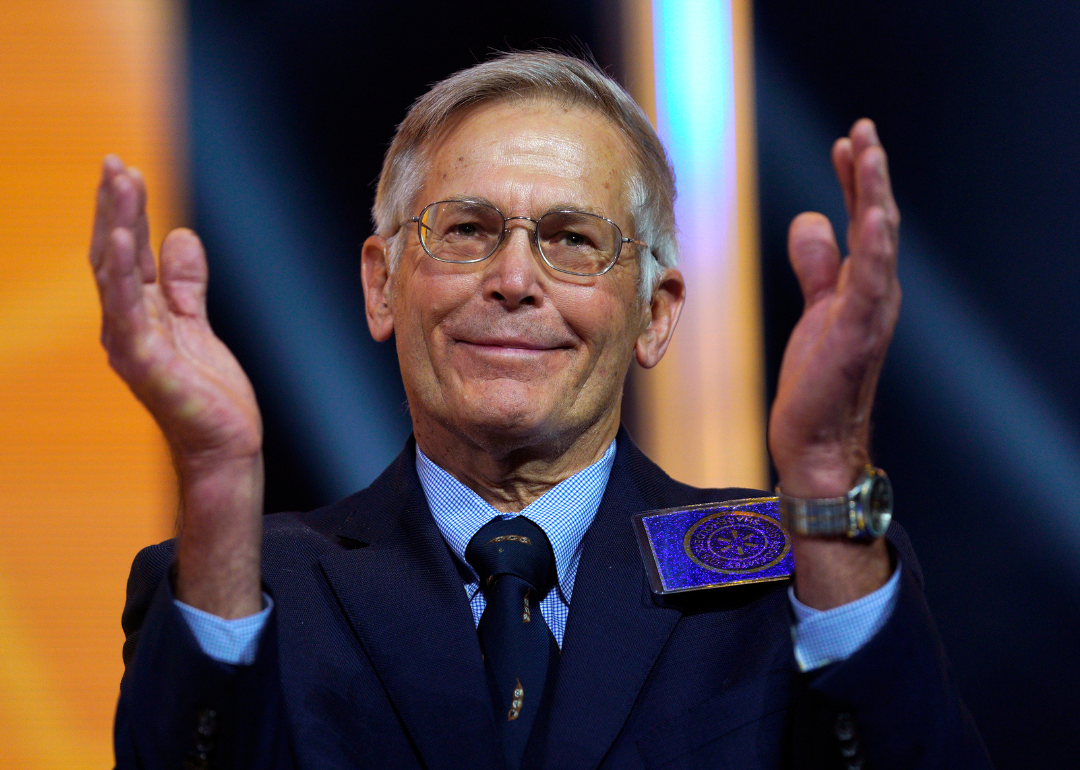 Rick T. Wilking // Getty Images
#10. Jim Walton
– Estimated net worth: $57.9 billion
– Age: 74
– State of residence: Arkansas
– Source of wealth: Walmart
Like his siblings Alice and Rob, Jim Walton inherited a share of Walmart from his father. Today, he runs Arvest Bank, an Arkansas-based financial services company.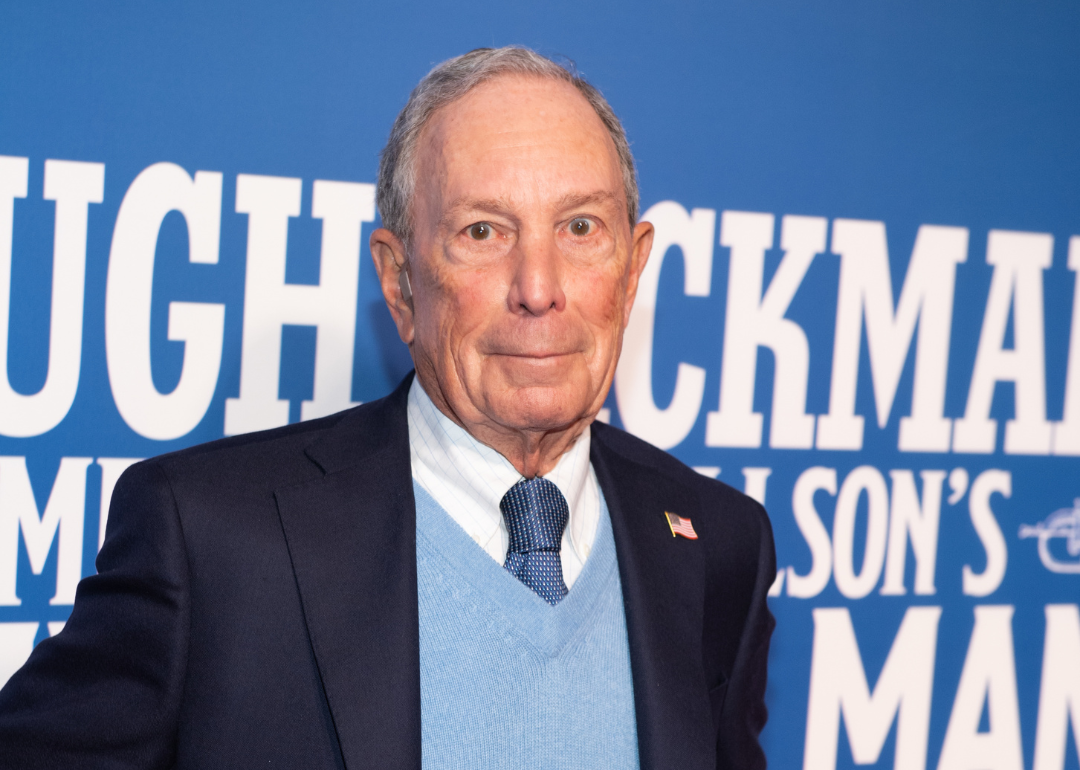 Noam Galai // Getty Images
#9. Michael Bloomberg
– Estimated net worth: $76.8 billion
– Age: 80
– State of residence: New York
– Source of wealth: Bloomberg LP
In 1981, Michael Bloomberg founded the financial information company Bloomberg LP. With revenues of more than $9 billion, the company would later develop Bloomberg News and services for financial trading. Bloomberg also had a political career as mayor of New York City between 2002 and 2013.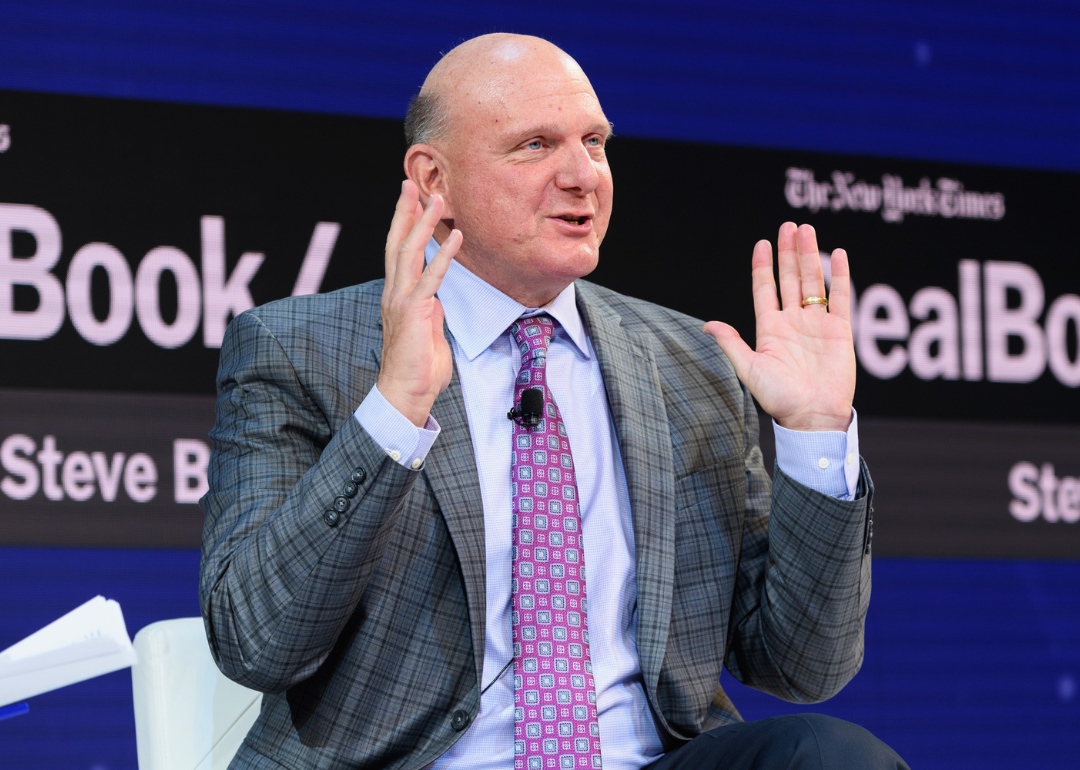 Michael Cohen // Getty Images
#8. Steve Ballmer
– Estimated net worth: $83 billion
– Age: 66
– State of residence: Washington
– Source of wealth: Microsoft
Business tycoon Steve Ballmer began his career at Microsoft and became the company's president in 1998, then CEO in 2000. He purchased the Los Angeles Clippers NBA franchise in 2014 for $2 billion.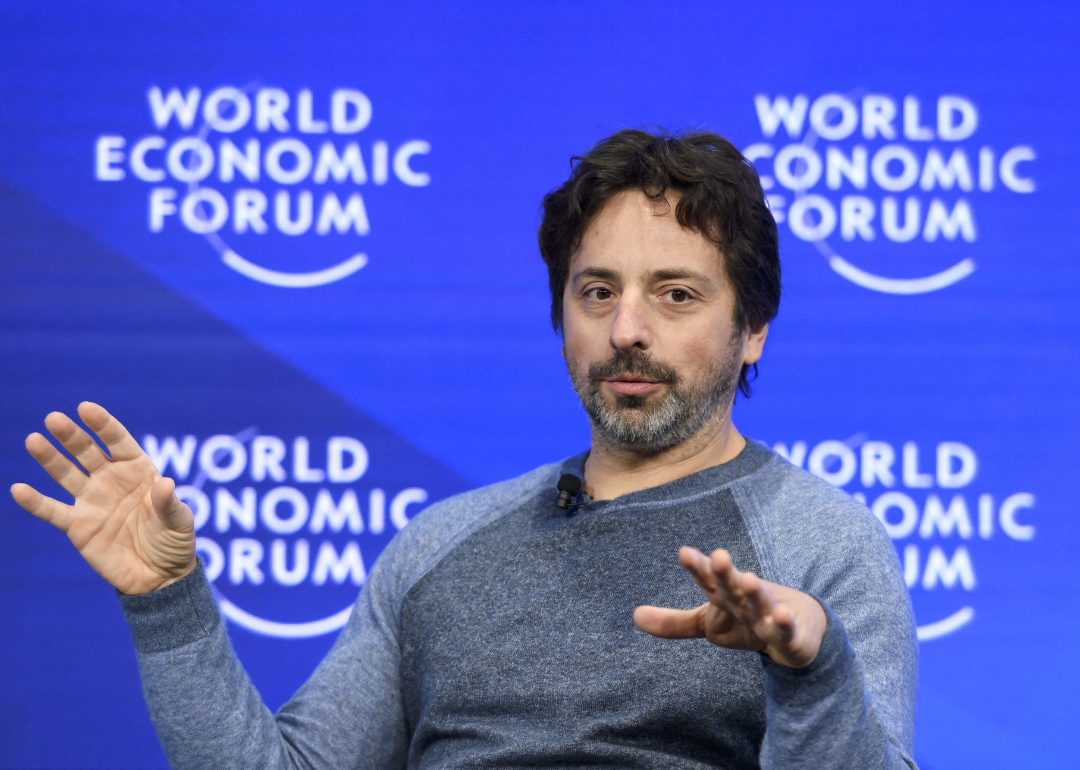 FABRICE COFFRINI // Getty Images
#7. Sergey Brin
– Estimated net worth: $89 billion
– Age: 49
– State of residence: California
– Source of wealth: Google
Sergey Brin runs Alphabet, the conglomerate organization best known for owning Google. Brin co-founded Google in 1998 with Larry Page after they met at Stanford University. Google owns 90% of the search engine market, bolstered by nonsearch products like Google Chrome and Google Home.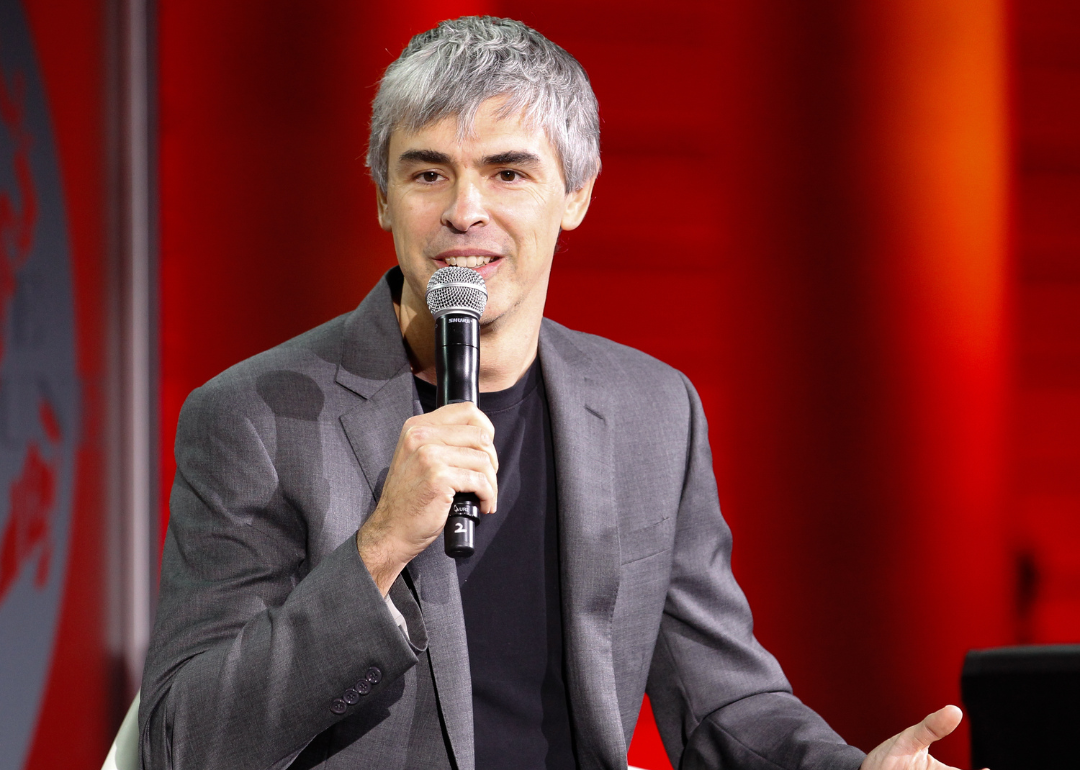 Kimberly White // Getty Images
#6. Larry Page
– Estimated net worth: $93 billion
– Age: 49
– State of residence: California
– Source of wealth: Google
Computer scientist Larry Page revolutionized the online search engine with the invention of Google alongside co-founder Sergey Brin. The two created the company in 1998 and later developed products such as Google Maps, the Pixel phone, and the Chromebook.
You may also like: How different generations feel about remote work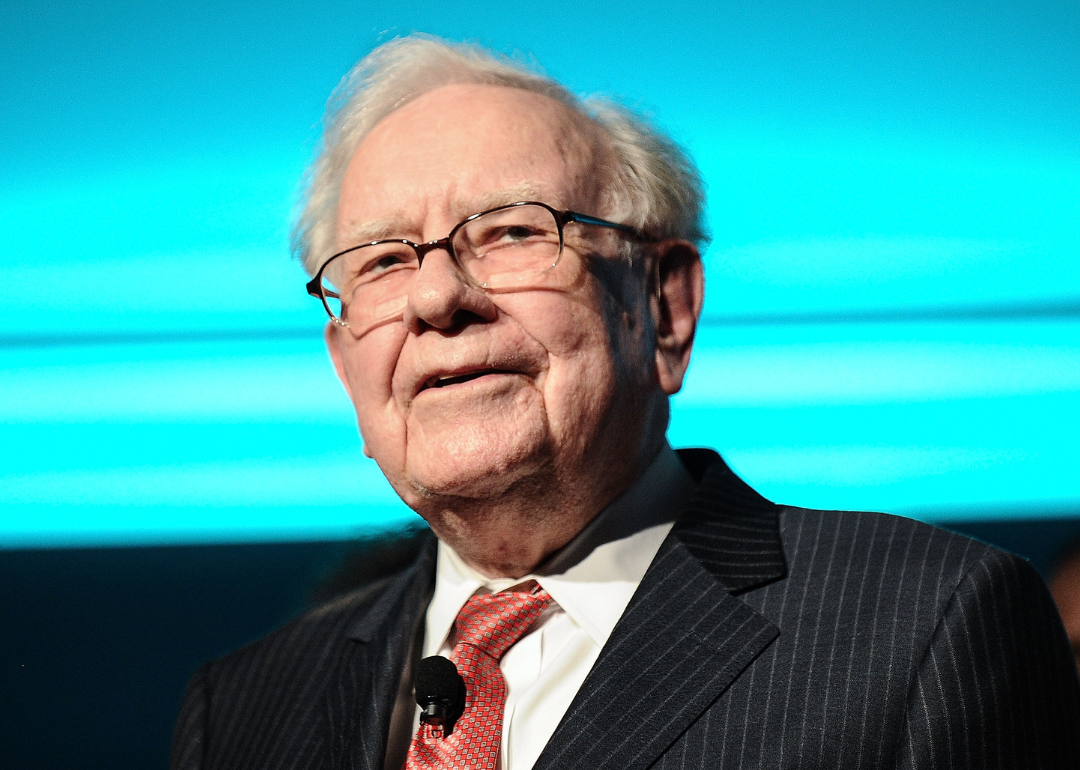 Daniel Zuchnik // Getty Images
#5. Warren Buffett
– Estimated net worth: $97 billion
– Age: 92
– State of residence: Nebraska
– Source of wealth: Berkshire Hathaway
Known in the investment world as the "Oracle of Omaha," Warren Buffett made a fortune investing in media, energy, and insurance through Berkshire Hathaway. The Nebraska native assumed control of the company in the 1960s. In 2006, Buffett announced he would be donating his fortune to charity.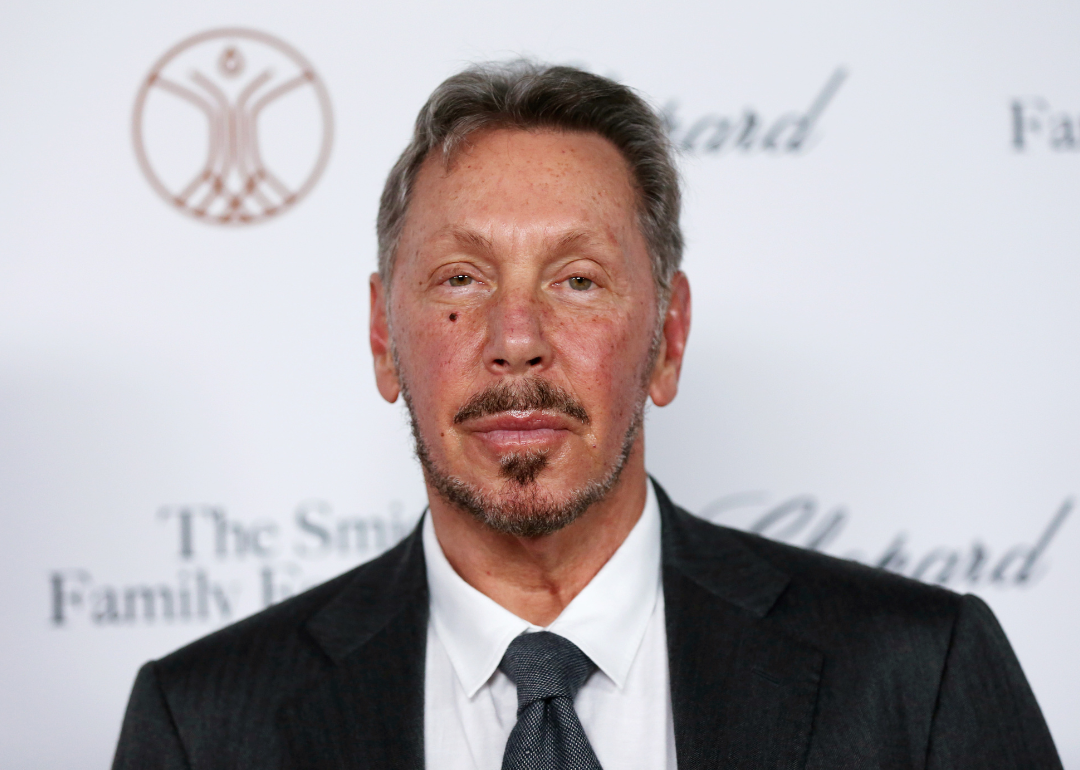 Phillip Faraone // Getty Images
#4. Larry Ellison
– Estimated net worth: $101 billion
– Age: 78
– State of residence: Hawaii
– Source of wealth: software
Larry Ellison founded the database management system Oracle in 1977. He remains a board member of the company, which has expanded into cloud technology and is the second-largest software development firm behind Microsoft. Ellison is also a prominent philanthropist in cancer research.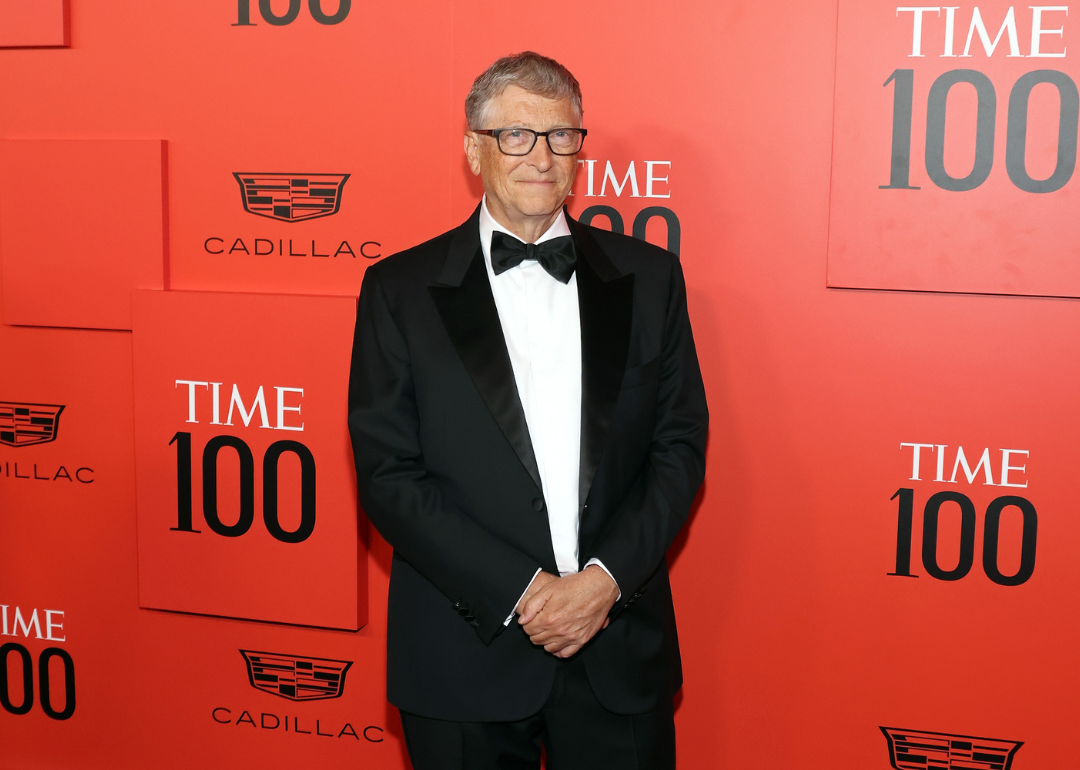 Taylor Hill // Getty Images
#3. Bill Gates
– Estimated net worth: $106 billion
– Age: 67
– State of residence: Washington
– Source of wealth: Microsoft
Along with Paul Allen, Bill Gates founded the technology company Microsoft in 1975. Years later, he stepped away from the company to pursue philanthropy with his wife. They later divorced, but the Bill & Melinda Gates Foundation remains focused on improving global health care and eradicating poverty. The foundation has a trust of more than $50 billion.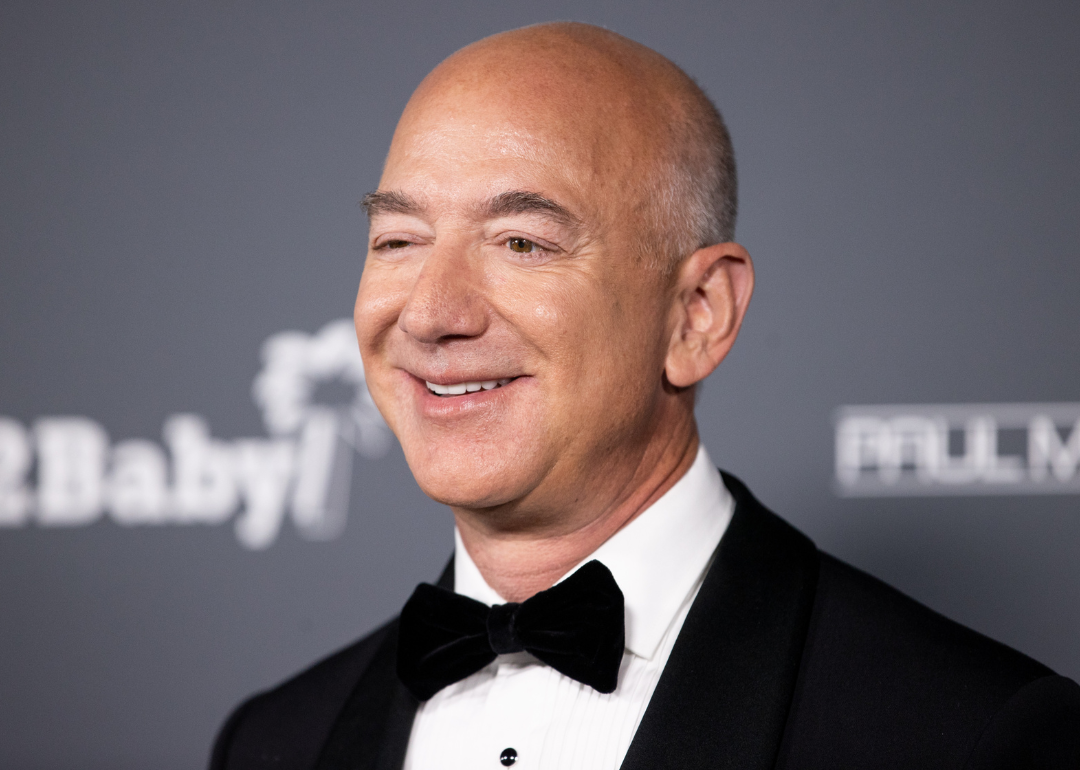 Emma McIntyre // Getty Images
#2. Jeff Bezos
– Estimated net worth: $151 billion
– Age: 58
– State of residence: Washington
– Source of wealth: Amazon
The tech entrepreneur Jeff Bezos is the first man ever to be worth more than $100 billion. He created the e-commerce platform Amazon, which has an annual revenue of more than $177 billion. Bezos also owns the Washington Post and the aerospace manufacturer Blue Origin.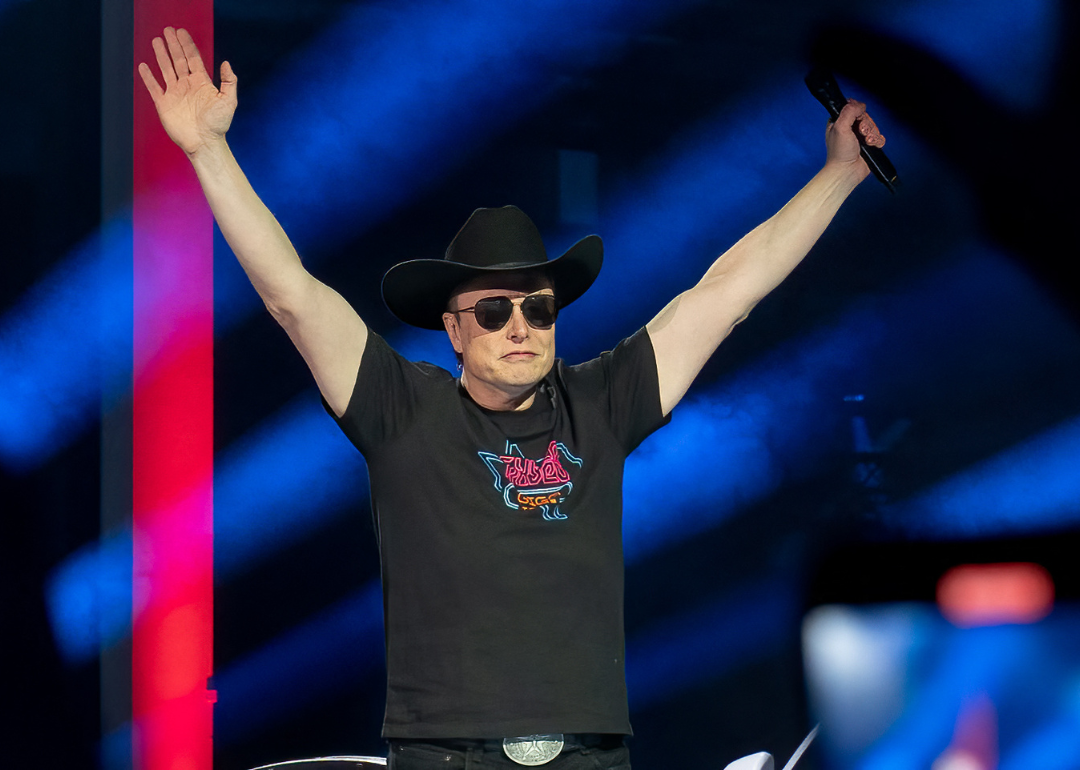 SUZANNE CORDEIRO // Getty Images
#1. Elon Musk
– Estimated net worth: $251 billion
– Age: 51
– State of residence: Texas
– Source of wealth: PayPal, Tesla, SpaceX
Elon Musk was born in South Africa and moved to California to pursue a Ph.D. in the mid-1990s. His first financial successes include the development of Zip2, an online city guide, and PayPal. In the early 2000s, he began developing electric cars with his company Tesla Motors. The Tesla Roadster starts at $200,000 and is the same car Musk sent to space with his SpaceX exploration program. In October 2022, he closed a controversial bid on the social media platform Twitter for a reported $44 billion and presently owns an estimated 82% of the company.
You may also like: Richest women in America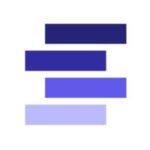 Founded in 2017, Stacker combines data analysis with rich editorial context, drawing on authoritative sources and subject matter experts to drive storytelling.
10 tips for managing payroll for small business owners
It's essential to closely manage company payroll in a way that best suits your specific business needs and supports your employees. Given the complexities of state and federal taxes and the importance of paying your staff on time, keeping good records sets you up for success as your business grows—whether you're bootstrapping a startup or managing a team.
Buddy Punch leveraged a collection of expert sources to compile a list of ways small business owners can create and maintain a bulletproof payroll system. Central to these insights is the goal of building a secure and accessible payroll system that protects data and allows employees to access their personal information.
Small businesses may have to outsource specific parts of their payroll systems to experienced professionals to ensure compliance, while smaller companies can delegate these tasks to an individual. Keep reading to learn more about wise management of payroll systems, from picking the right software to staying in compliance.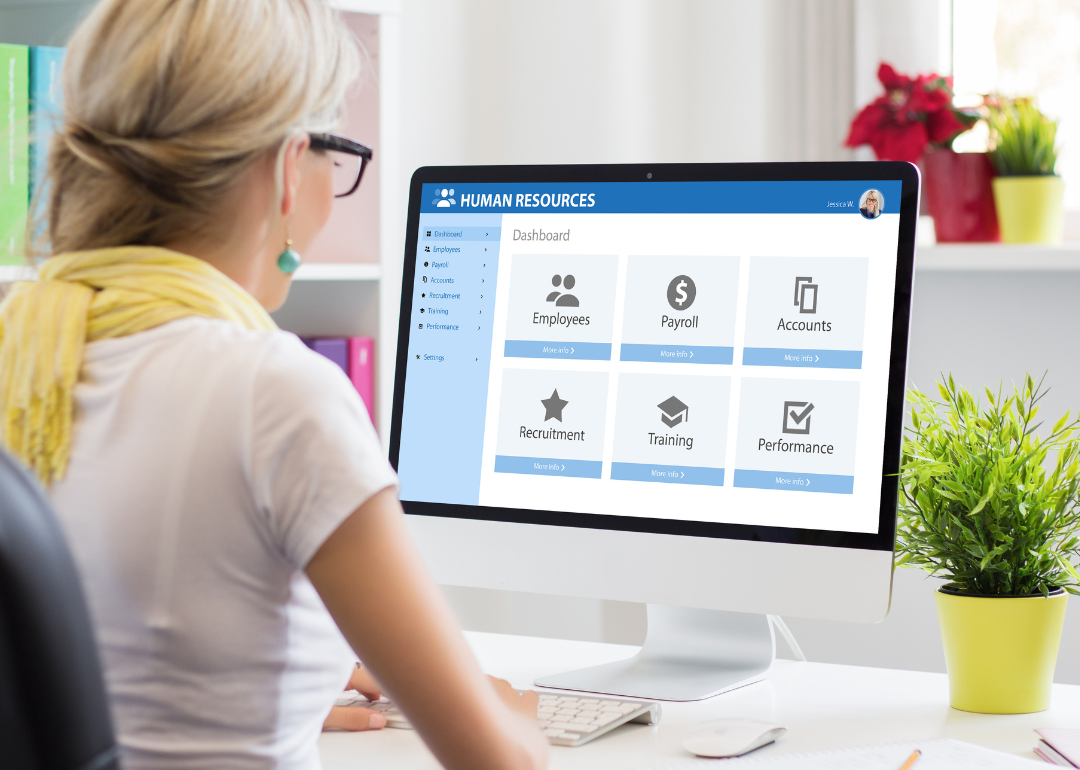 Kaspars Grinvalds // Shutterstock
Select appropriate payroll software
Payroll software is far from one-size-fits-all, and there are several factors at play to keep in mind while shopping around.
From the ease of use and features to integrations and support, there are plenty of options to choose from. It's wise to start by considering the number of employees at play before making a decision. Will you or your team be able to keep up with the demand for updating employee records? Remember that if you have remote employees, you'll be responsible for their state and local taxes.
In addition to the number of employees, small business owners should consider what benefits are offered, when payroll will be executed, and who will administer it. Other factors—including the payroll budget itself—are worth keeping in mind to ensure the system you select will be right for your company.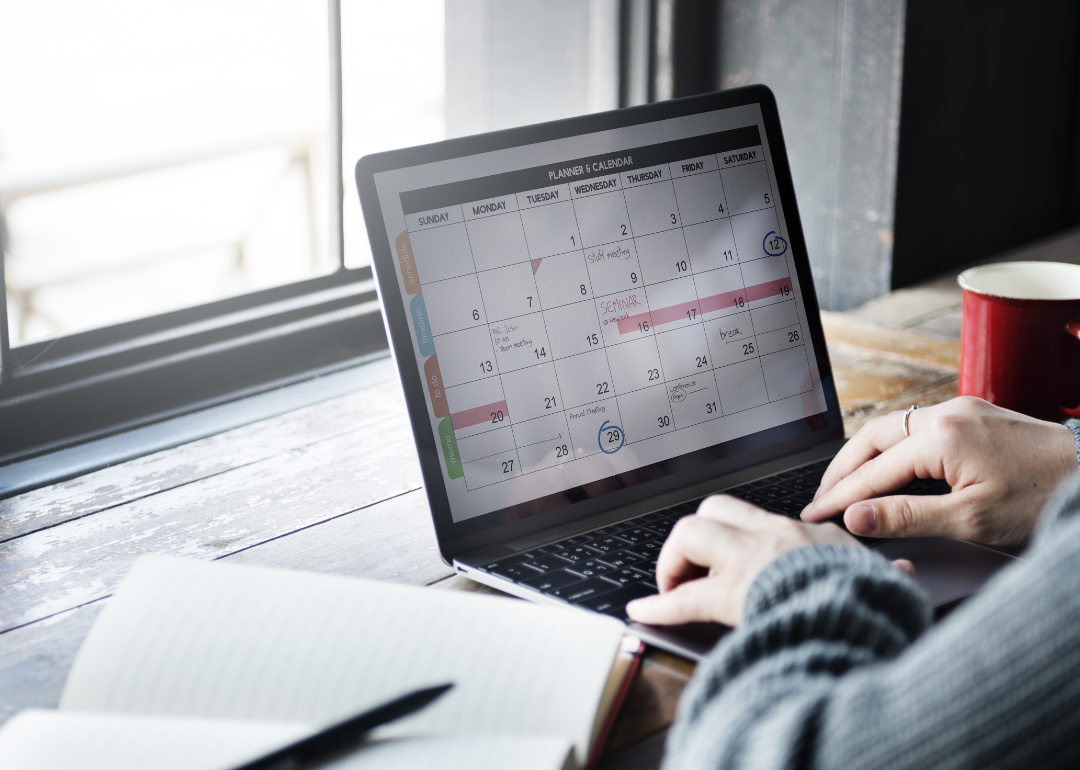 Rawpixel.com // Shutterstock
Create a payroll calendar
No matter which kind you use, calendars are part of our daily lives—and there's no exception for a small business. A payroll calendar considers the pay periods and can track important IRS tax filings. Knowing what is due at a particular time allows payroll managers to plan and schedule payments to the government promptly and effectively.
Using a payroll calendar also helps a business manage available funds for payroll each pay period. If you decide to DIY your payroll calendar, consider using a template to organize employee pay and tax filings.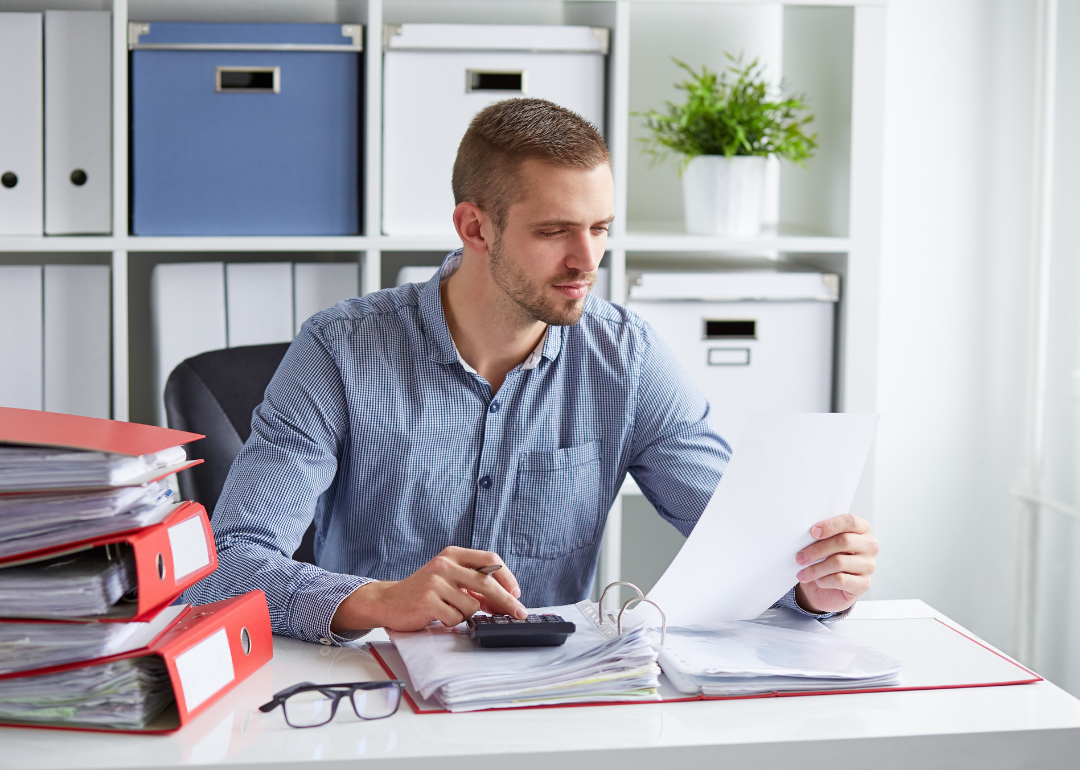 Rostislav_Sedlacek // Shutterstock
Hire a payroll administrator
While some small businesses can get by managing their own payroll, there are times when outsourcing or hiring a payroll specialist or administrator may be necessary. A payroll administrator will keep the business up to date on tax regulations and employee changes and updates.
When hiring for this role, look for people knowledgeable about payroll laws, regulations, and taxes. Knowing when to hire a payroll administrator will depend on how many employees you have and if you support remote workers. Whether you decide to outsource or do it yourself, you'll need someone to provide quality checks on your processes.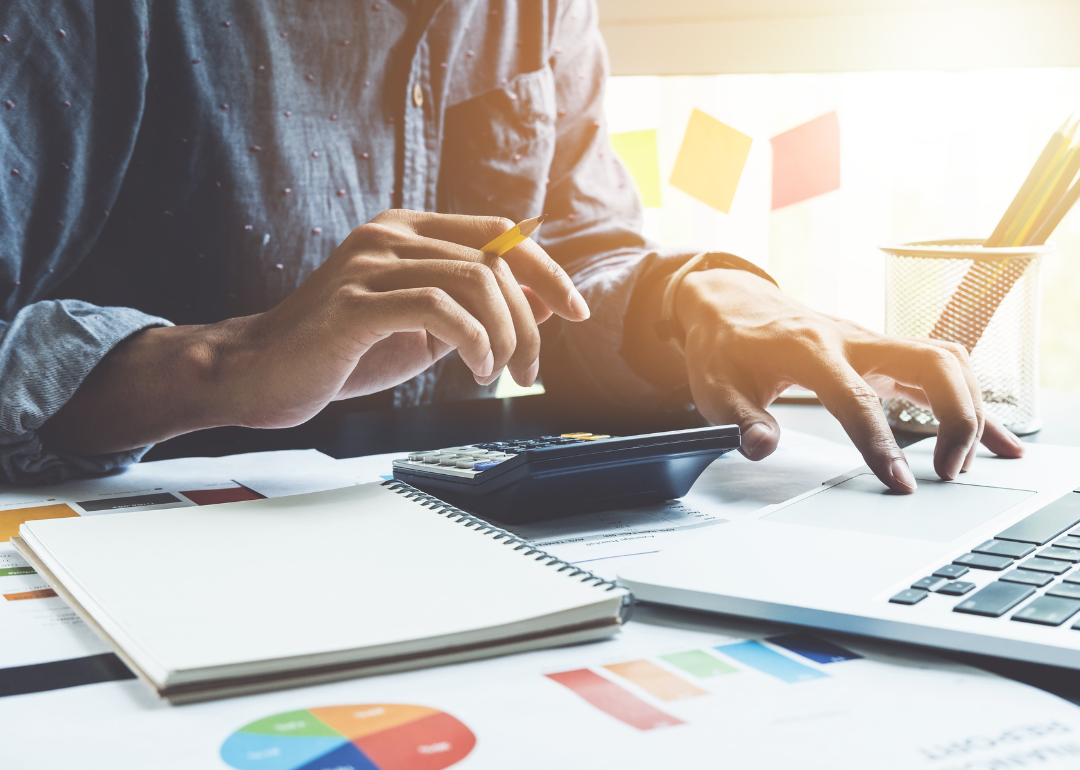 Natee Meepian // Shutterstock
Keep payroll and operating expenses in separate accounts
The adage "Don't put all your eggs in one basket" applies to managing payroll for your small business. Keep your bank account for payroll separate from your general operating expenses. Doing so will help your accountant track transactions and keep records updated.
See if your current bank can add another account for payroll with no added costs. While it may appear easier to keep all of the accounts connected, you'll have more to manage as your business grows. Start out with a payroll clearing account to maintain financial security and allocation.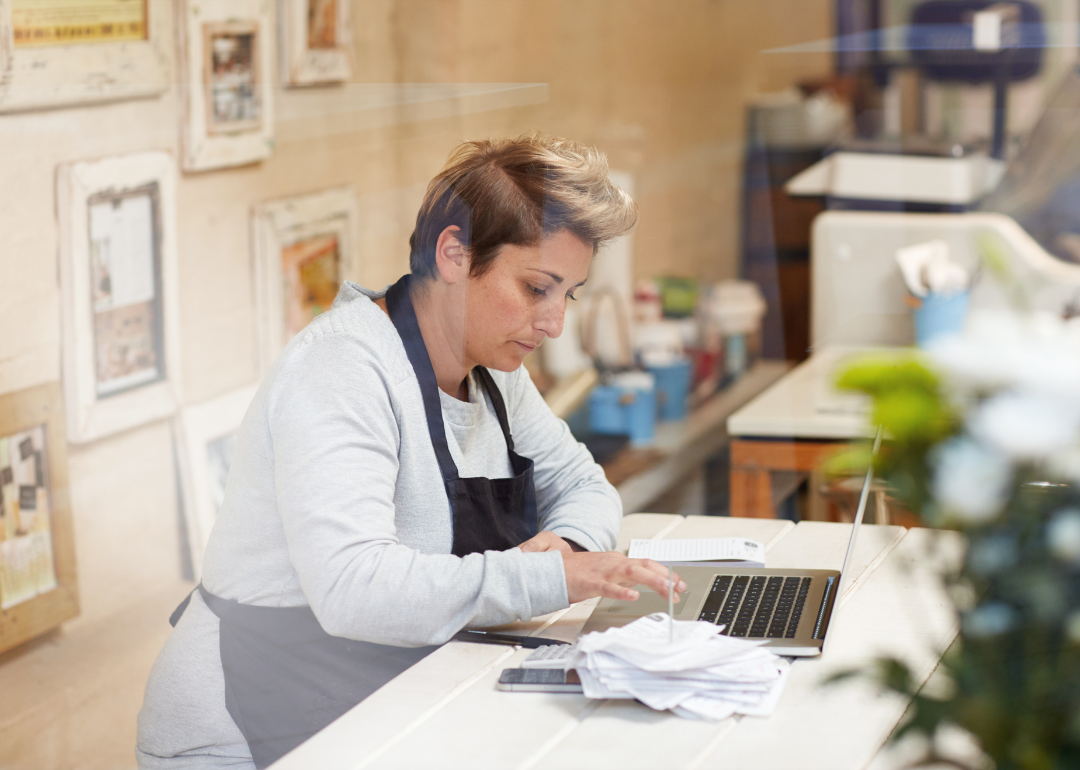 mavo // Shutterstock
Never dip into payroll tax funds
There are huge implications with the IRS for not paying payroll taxes. Although some businesses may need the money to take care of other business expenses, it's never a good idea to borrow from your business's tax funds. One option that small business owners may consider is taking out a loan to cover miscellaneous expenses rather than using payroll funds and risk missing important tax payments.
If your company uses payroll tax funds to pay for other operations, it may be time for a business audit. Consider creating a rainy day fund for your business to discourage any payroll account dipping.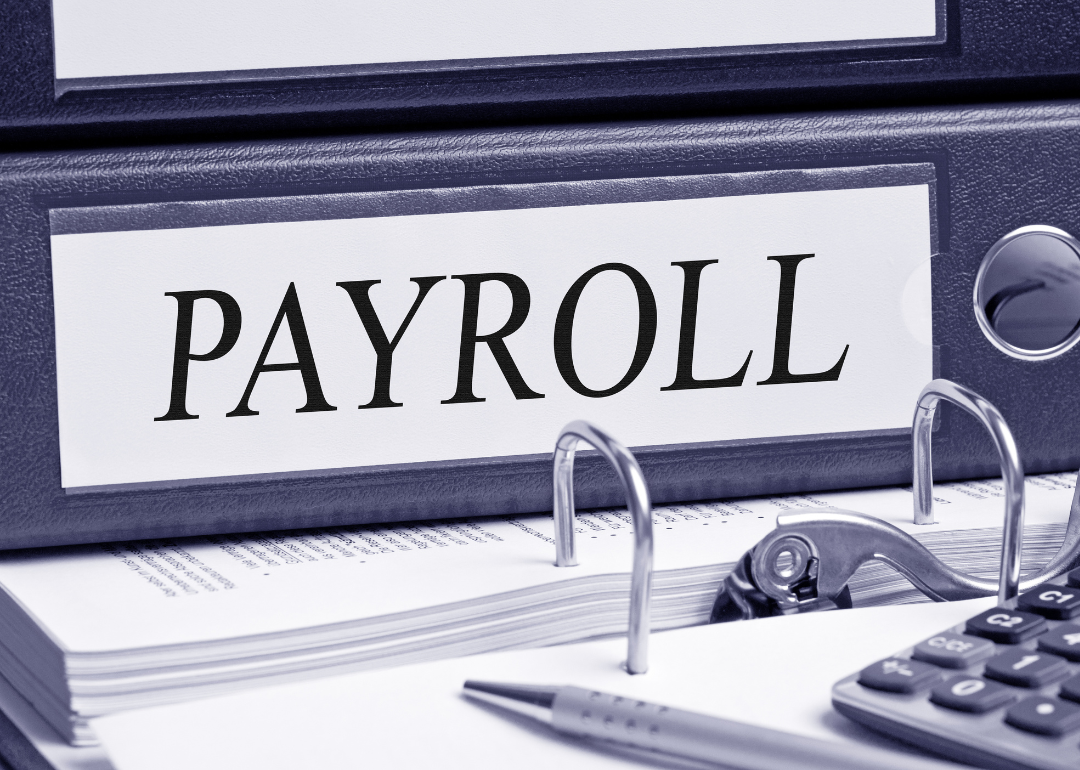 docstockmedia // Shutterstock
Document your payroll process
Sweat the small stuff. No matter the size of your small business, keeping good records will serve your business well in the long run.
From one employee to multiple, it's critical to keep meticulous records. The IRS expects you to maintain payroll records for at least three years. A well-documented process will help your business comply with tax laws and keep track of your employees' pay and updates.
If you are the sole employee of your business, make it a habit to record everything: This process will allow you to see the overall health of your business and allow for future planning.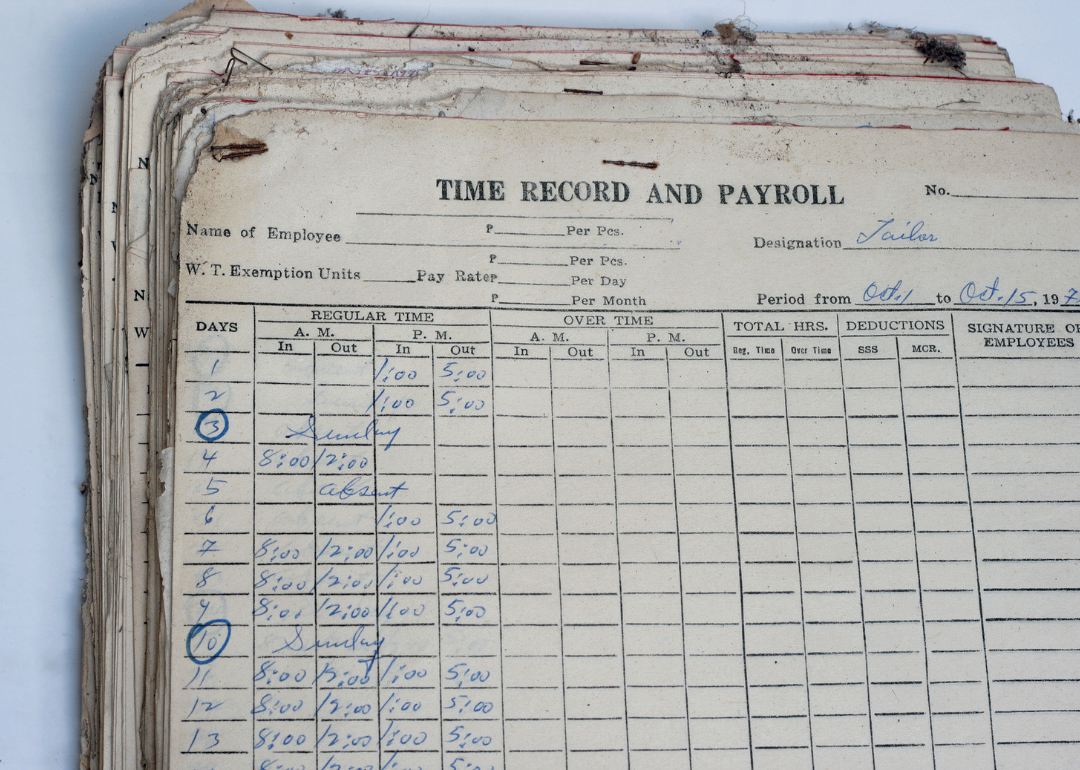 RAGMA IMAGES // Shutterstock
Develop a thorough timekeeping system
Setting up a good digital system to track your employees' time is crucial in making your business more efficient. Accurate timekeeping will help with accounting and payroll records—and there are plenty of resources that make the process easier.
Some low-cost options work with other business tools to streamline the process of payroll compliance. Consider outsourcing payroll timekeeping to meet the demands of your growing workforce.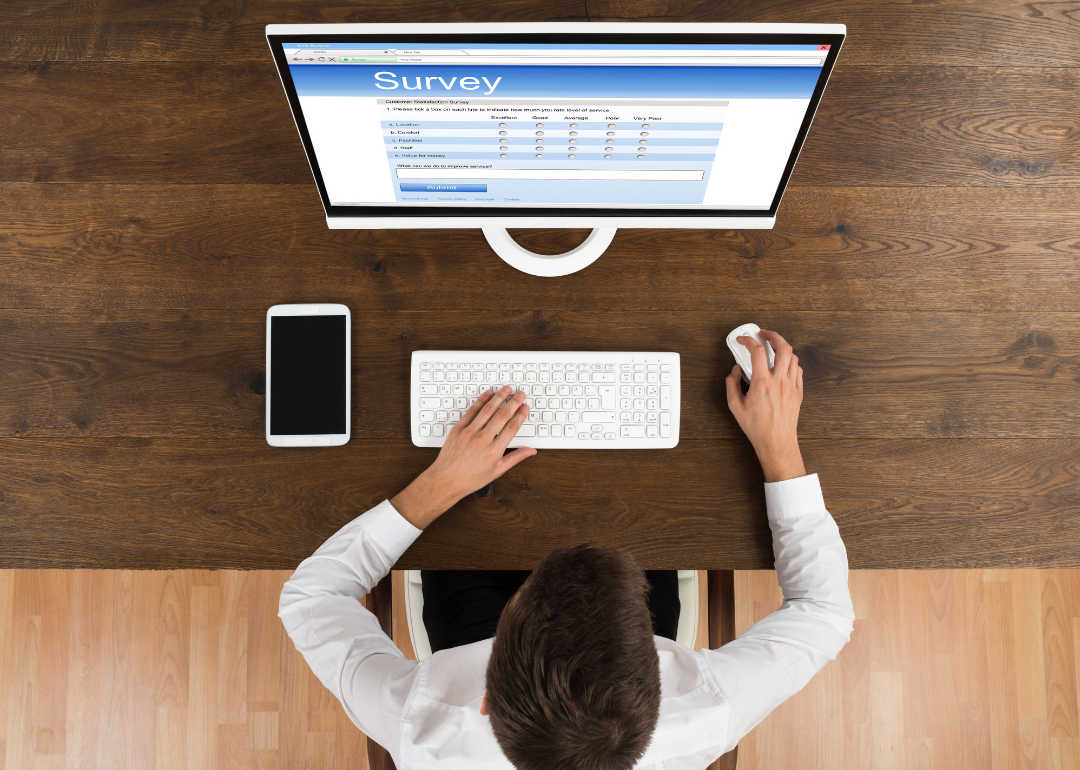 Andrey_Popov // Shutterstock
Talk to employees about what works and what doesn't
For young businesses, polling employee preferences can help settle certain payroll options. Some workers prefer biweekly pay periods, but others—often hourly employees—may prefer to be paid weekly. Take the opportunity to ask your employees what works for them and structure your system accordingly.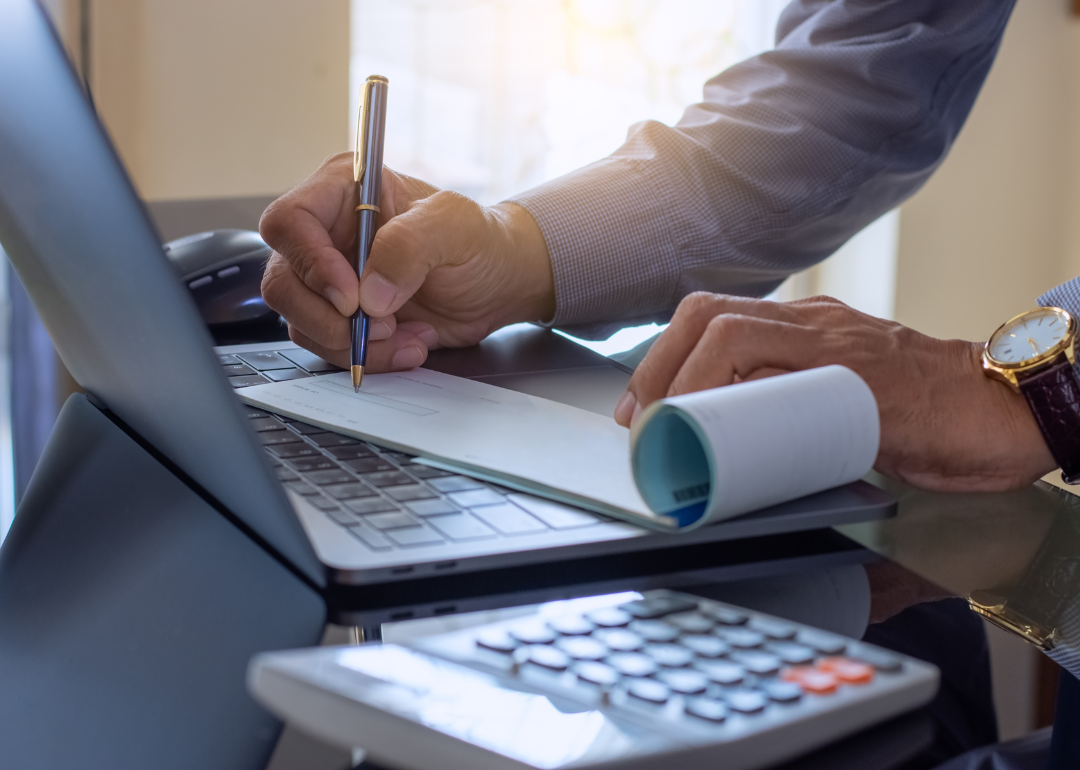 NIKCOA // Shutterstock
Keep employee info well-organized and secure
Protecting small-business payroll data is just as important as protecting data files, and secure systems will do both. Employees can access their payroll system to update records and view pay stubs, which should be made available through payroll system training. Ensure the integrity of your business by protecting your employees' data. Implementing a strong payroll system includes limiting who has access to sensitive employee data.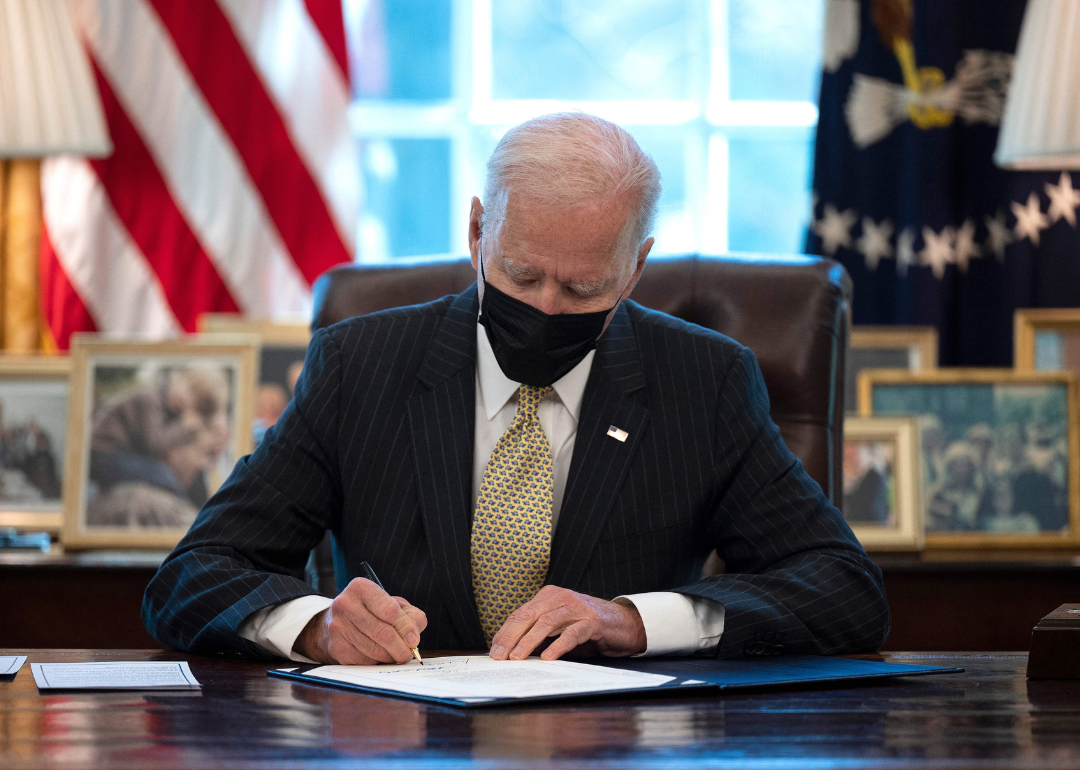 JIM WATSON // Getty Images
Keep up with state, local, and federal payroll rules
Staying updated on payroll rules can keep your business running smoothly without the stress of audits or fines. Payroll systems will manage this for you.
For a business without the capacity or expertise to track local and federal changes, business owners should consider outsourcing this work to a contractor who can. Subscribing to local and federal mailing lists may be useful to stay abreast of new updates.
This story originally appeared on Buddy Punch and was produced and
distributed in partnership with Stacker Studio.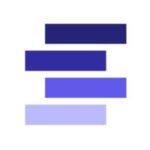 Founded in 2017, Stacker combines data analysis with rich editorial context, drawing on authoritative sources and subject matter experts to drive storytelling.
Are the days of 'Big Tech' on their way out?
"These are cost-cutting measures, but if you talk to people in tech, they're sort of emotional, cultural resets as well," explains tech reporter Peter Kafka in podcast.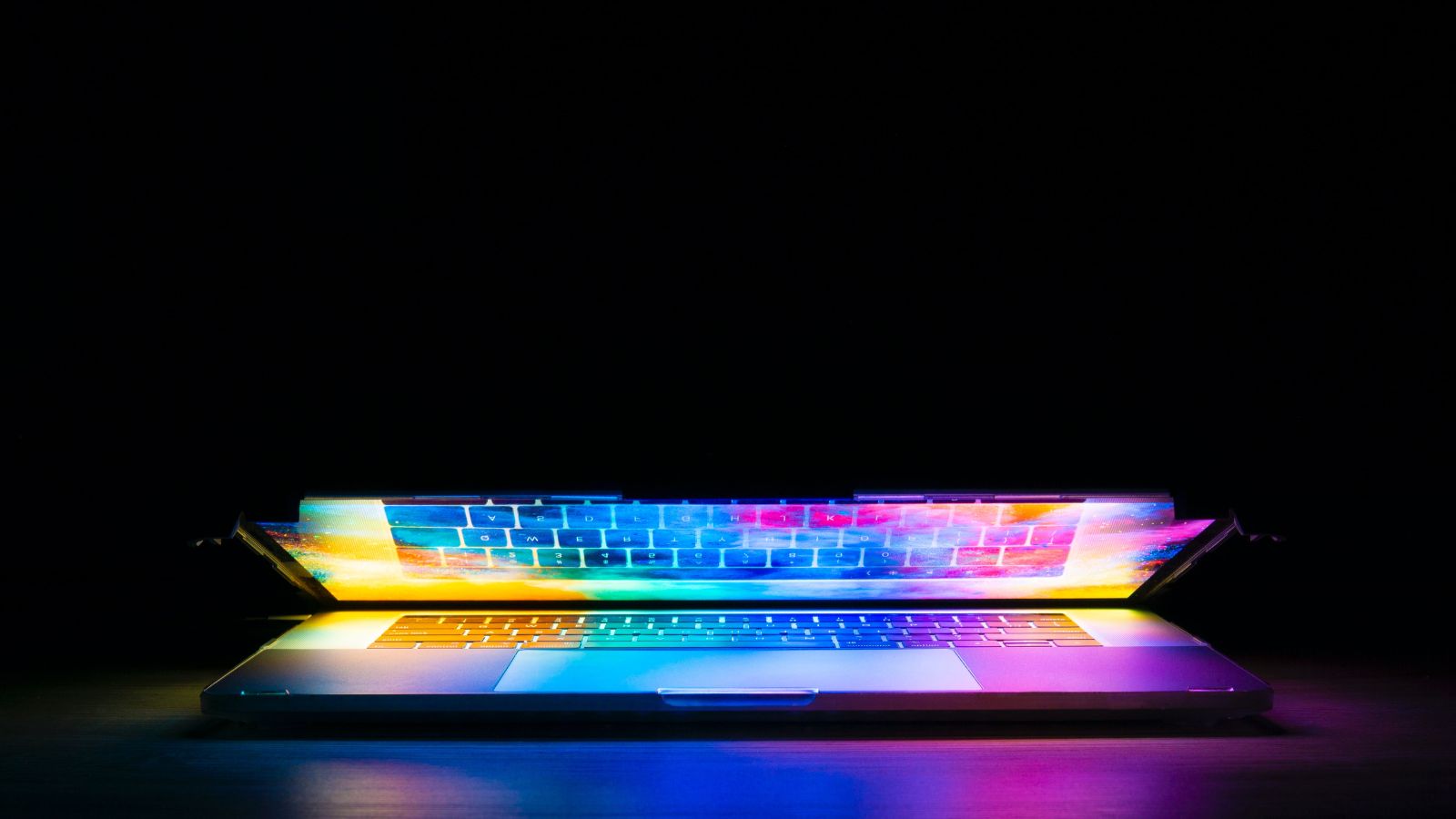 Silicon Valley is having a bit of a rough go lately.
Layoffs at some of the biggest tech companies — 10,000 at Amazon and 11,000 at Meta for starters — have hit the sector hard, and there's an air of downsizing all around. This means that in addition to letting staff go, even all those perks that many startups and long-established companies alike have used to lure top tech talent — think offices with stocked fridges, gyms, and shuttle services — have been reined in.
A recent episode of Vox's podcast Today, Explained dove into what's happening in the tech world, speaking to Peter Kafka, a tech reporter at Recode.
Here are three highlights from the conversation:
On the current landscape as an "existential shift"
I think most people who are working in tech have only been there during boom times. The last real deflation in tech was all the way back in 2000, 2001. There's almost no one working in tech now who was around for that. So if you've been working in tech, you've only known things going up and to the right. You got paid a lot. There were always companies who wanted to hire you away from the company you were at, so you got paid even more. You knew that you could leave Facebook or Google and go to a startup, and if that startup didn't work, maybe it would get bought by Facebook or Google.
And all of that comes to a record-scratch stop this year.
On the lack of growth in the sector
Yes. There's a bigger story that goes back a couple of decades. These tech companies, Google, Facebook, Amazon, and Apple all had crazy, crazy, crazy growth. They were selling tons of ads. They were selling tons of iPhones. They reflected a big change in the way the world used technology. They were at the front of that. They got rewarded for that.
But those companies aren't growing at the same rate anymore. Many of them are pretty old now — or their main product is pretty old. The iPhone is 15 years old. Google's main search ad business is 20 years old. YouTube is 15 years old, more or less.
On the "fable and myth" of Silicon Valley
Yeah. I don't want to be pollyannaish about this because people are losing jobs. And people are going to have a harder time paying rent or mortgages or feeding their families. But it's part real and part fable of Silicon Valley to have this creative destruction where old things get taken down. New, cool things get built in their place. It's part of the fable and myth of Silicon Valley that has a great deal of truth to it as well.
And so there's lots of folks saying, "All right, we're going to go make something new. By the way, we made a bunch of money in the last couple of years, the last 10 years. We can afford to not be working at a Big Tech company for a while. Let's go cast around for a new idea."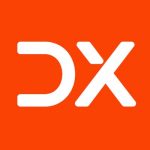 DX Journal covers the impact of digital transformation (DX) initiatives worldwide across multiple industries.