Summer travel misery ahead as industry workers in revolt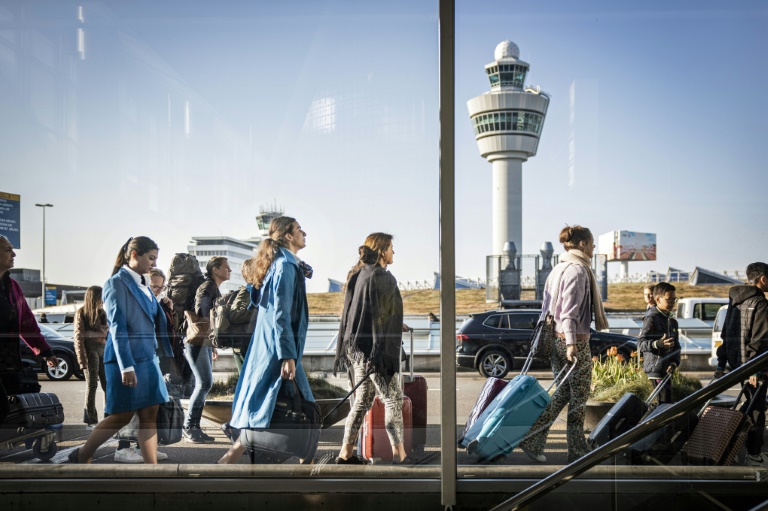 A spiral of worker strikes in Europe's crucial aviation sector and cancelled flights at a time when millions of travellers are looking to escape for the summer, threaten the sector's tentative recovery.
Airports and airlines are buckling under the pressure of demand pent up during the pandemic that has been unleashed on understaffed and stretched operations across Europe.
– Cabin crew –
A coordinated strike by Ryanair flight attendants in five European countries has thrown a spotlight on volatile labour relations at low cost airlines. 
"It's June and colleagues are already exhausted," said Damien Mourgues, SNPNC trade union representative at Ryanair. 
"Our basic salary is 854 euros ($900) with variables of 8.50 euros per hour" flown, he said. 
In Spain, "we have a basic salary of only 950 euros" and "when you don't fly, you earn 950 euros, that's all," complained Pier Luigi Copellon, a steward based in Barcelona for 14 years. 
At France's Transavia and Spain's Volotea the prospect of summer strikes is a growing possibility. 
At Brussels Airlines, which is on strike on Friday, "a crew member works between 50-60 hours over five days on average," said Claudia de Coster, a cabin purser and a representative of Belgium's Setca-FGTB union. 
– Airport security officers –
Frontline airport security is suffering more than any other aviation workforce from understaffing as traffic picks up. 
Baggage and passenger screening  officers at inspection points are being forced to manage massive footfall with fewer hands on deck than before. 
"We end up with two or three instead of five per security checkpoint," said Said Abdou, a Securitas employee at Paris Orly airport and a representative of the CGT union. 
"The pace is so fast. Securitas had hired 17 people recently, they did a day and they didn't come back — it was too hard," he said. 
Eight of his colleagues suffered burn-out, he said, because they were refused leave this summer. 
Said Abdou earns 1,500 euros after taxes and deductions, paid 13 times a year, and an individual performance bonus of 500 euros per year after 18 years of service. 
On Monday, a strike by security staff at Brussels' Zaventem airport led to the cancellation of all the day's flights. 
– Baggage handlers –
"Among the baggage handlers, there are those who put the luggage on the carousel, those who are squatting in the aircraft hold to pack it up, it's very tiring," said Luc Atlan, an organiser in the airport branch of France's Unsa union. 
Baggage handling companies, which depend on major contracts from the likes of Air France, massively reduced staff at the height of the pandemic. 
The sudden rise in the rate of growth leads to "working under pressure. And with the lack of personnel you go fast and you get hurt. There's going to be an increasing rate of absences", said Atlan. 
– Chaperones –
They are less prominent than other front-line workers in the aviation ecosystem, but vital to the smooth running of the airport.
The people charged with accompanying people with reduced mobility are no less essential to the travelling public. 
"We have a lot of delays, a lot of mistakes," said Ali Khiati, a member of the SUD union's aviation section. 
"There are people waiting for an hour on the plane," forcing the plane to remain grounded. 
"When you arrive after an hour, you are shouted at by the captain, by the customers, even though you only got the order five minutes previously," said Khiati.
"I feel the summer will be catastrophic," he said, adding that he had never seen anything like it in his 18-year career. 
"A week ago, 21 people in the same day missed their plane. There were 16 who were leaving for Algiers, we put them in a (waiting area) — but there was so much work that the dispatcher forgot about them," he said .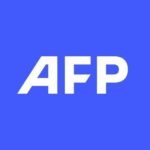 With 2,400 staff representing 100 different nationalities, AFP covers the world as a leading global news agency. AFP provides fast, comprehensive and verified coverage of the issues affecting our daily lives.
Snap to slow hiring after dismal earnings pummel stock price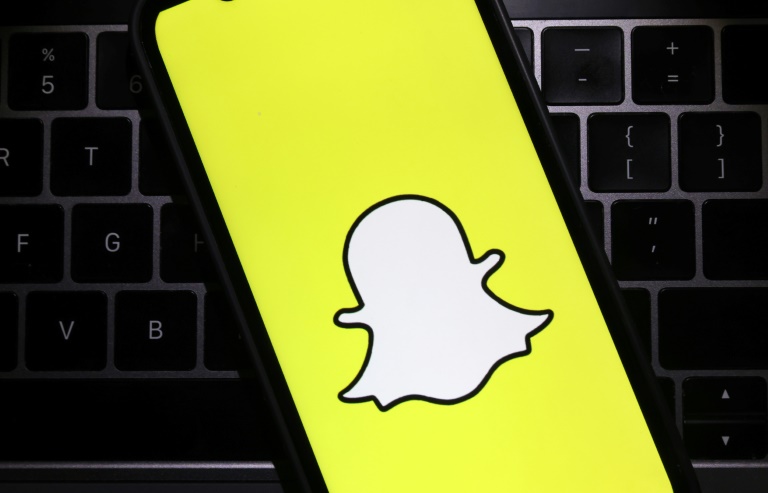 Snapchat's owner plans to "substantially" slow recruitment after bleak results Thursday wiped 25 percent off the stock price of the tech firm, which is facing difficulties on several fronts.
Snap reported that its loss in the recently ended quarter nearly tripled to $422 million despite revenue increasing 13 percent under conditions "more challenging" than expected.
A hit with young internet users in its early days, ephemeral messaging app Snapchat has remained a small player in the social networking space as competition has grown ever more intense.
"We are not satisfied with the results we are delivering, regardless of the current headwinds," California-based Snap said in a letter to investors.
The firm pointed to a punishing confluence of increased competition, slowing growth of its revenue, "upended" advertising industry standards and macroeconomic woes.
Snap share price was around $12 in after-hours trading in the wake of the earnings report.
"Competition — whether it's with TikTok or any of the other very large, sophisticated players in the space — has only intensified," Snap chief financial officer Derek Andersen said on an earnings call.
"So it's hard to disentangle the numerous factors here impacting what's clearly a headwind-driven deceleration in our business," he added.
The number of people using Snapchat daily grew 18 percent to 347 million from the same quarter a year ago, Snap reported.
Snap last month launched a subscription version of Snapchat as it looks to generate more money from the image-centric, ephemeral messaging app.
– Trouble on multiple fronts –
Snapchat+ is priced at $4 a month and will provide access to exclusive features. It said that these would include priority tech support and early access to experimental features.
The subscription version of the service made its debut in Australia, Britain, Canada, France, Germany, New Zealand, Saudi Arabia, the United Arab Emirates, and the United States, Snap said.
Snap in February reported its first quarterly profit, but two months later warned that it saw the economic outlook as having darkened considerably.
"It's clear that the challenging economic environment continues to put pressure on Snap's business," said Insider Intelligence principal analyst Jasmine Enberg.
"Snap is also still reeling from the impact of Apple's privacy changes, which have disproportionately impacted performance advertisers, creating a one-two-punch to its entire ad business."
Apple rocked the digital advertising landscape by tightening privacy controls in the software powering its iPhones, letting users curb the tracking data used to target ads.
Snap is a small player in the online ad market, accounting for less than one percent of the money spent worldwide, which makes it more susceptible to such changes and challenges than internet giants such as Facebook-parent Meta, Eng said.
"It can be difficult to attribute deceleration to any one factor," Andersen said. "But in order to keep growing, we've got to stay focused on the inputs that we control."
Snap a while back recast itself as a "camera company," fielding offerings such as picture-taking glasses called Spectacles.
"Long-term the most exciting opportunity is (augmented reality) and we're investing heavily around the future of AR," Andersen said.
Meanwhile, the battle for people's attention online grows increasingly fierce as established titans such as Meta and Google adapt offerings to changing trends and relative newcomers such as TikTok grab the spotlight.
Anderson added that Snap intends to effectively pause hiring and look at reining in other expenses, joining a growing number of tech firms throttling back costs.
"We intend to substantially slow our rate of hiring to effectively pause growth in our headcount, which is a significant portion of our office," he added.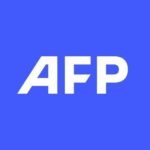 With 2,400 staff representing 100 different nationalities, AFP covers the world as a leading global news agency. AFP provides fast, comprehensive and verified coverage of the issues affecting our daily lives.
Volkswagen to change CEO and style with departure of Diess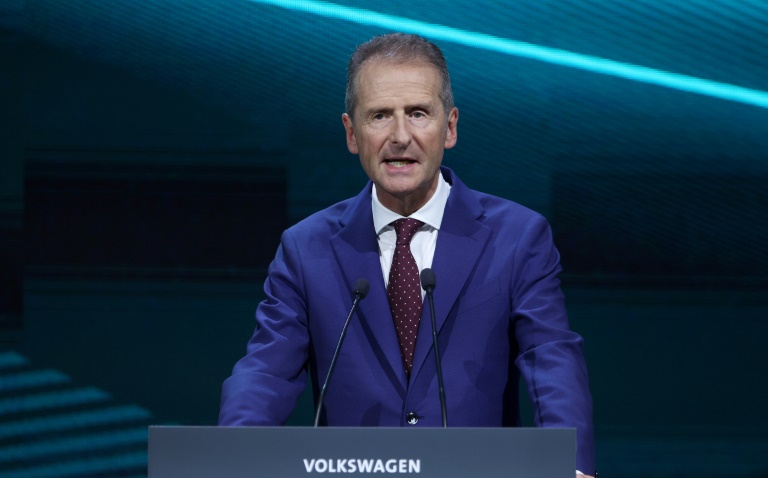 Volkswagen unexpectedly announced Friday that its CEO Herbert Diess will step down in a few weeks after four years at the head of the German auto giant as it attempts an ambitious shift towards electric vehicles.
Diess's will leave the helm from the top of the world's second-largest automaker "by mutual consent" on September 1, Volkswagen said in a statement.
The outgoing CEO had been in the hot seat at Volkswagen for months amid clashes with workers' representatives and a nagging troubles at the group's software division.
The change at the top comes as Volkswagen is aiming to leave behind combustion engines to become the world's biggest electric car manufacturer by 2025 — a target boosted by Diess himself.
Diess had "played a key role" in the transformation of the group, steered the company through "extremely turbulent waters" and "implemented a fundamentally new strategy", said Volkswagen supervisory board chairman, Hans Dieter Poetsch.
The reins will be taken by Oliver Blume, the current boss of the Porsche sports cars, part of the Volkswagen family of 12 brands, which also includes the likes of Skoda and Audi.
The switch was decided at a meeting of the group supervisory board on Friday.
"Team spirit, fairness and passion are essential for success," he said in a statement on Friday.
Blume will stay on as the CEO of Porsche, which is in the midst of planning an entry onto the stock market, potentially as soon as this year.
– Software malfunction –
Diess took over Volkswagen in 2018, tasked with turning the page once and for good on the 2015 "dieselgate" scandal, where Volkswagen tampered with millions of diesel vehicles to dupe emissions tests.
Under Diess, Volkswagen has backed its electric shift with a total of 46 billion euros ($46.8 billion) in planned investments over the next five years.
Latterly, Diess took over responsibility for VW's tech division Cariad on the board of management.
But the development of a platform to be used in the group's vehicles has however been mired by "production delays" that have "cost money", according to German automotive expert Ferdinand Dudenhoeffer.
The software branch had likely "created too many problems and challenges for the VW Group", he said.
Revitalising the software division would be top of Blume's in-tray, Dudenhoeffer said, along with the future of Volkswagen's battery strategy.
In one of his last acts as CEO, Diess laid the ceremonial cornerstone at the site of the group's first in-house battery factory alongside German Chancellor Olaf Scholz.
– Divisive style –
The outgoing CEO often ruffled feathers with his divisive style that led to clashes.
An open admirer of Elon Musk, the CEO of American electric vehicles pioneer Tesla, Diess said last year the storied German carmaker would need a "revolution" to take on its US rival.
His suggestion last October that up to 30,000 jobs could be at risk at Volkswagen in Germany if it could not cut costs in its transition to battery-powered models angered powerful workers' representatives.
In 2019, Diess was made to apologise for making a play on words with a Nazi slogan — "EBIT macht frei" — a ham-fisted attempt to underline the importance of operational profits to the group.
The Volkswagen group as a whole has been in the spotlight of late for its operations in the Chinese province of Xinjiang, where authorities are accused of leading a crackdown against the Muslim minority.
Diess said recently the automaker "should stay" in the region and gave assurances there is "no forced labour" at the factory it operates together with its Chinese partner SAIC.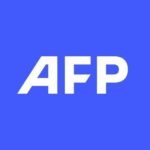 With 2,400 staff representing 100 different nationalities, AFP covers the world as a leading global news agency. AFP provides fast, comprehensive and verified coverage of the issues affecting our daily lives.
Twitter reports earnings miss, cites Musk buyout uncertainty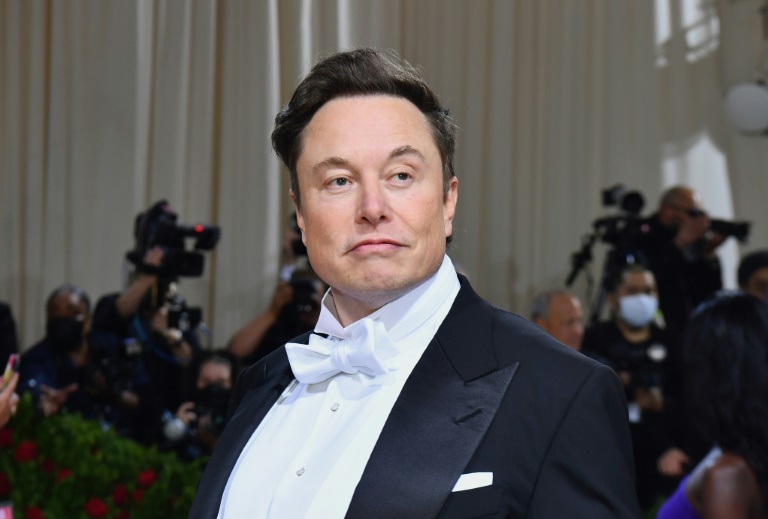 Twitter reported disappointing results on Friday, a miss that the social network attributed to "headwinds" including the uncertainty related to Elon Musk's buyout bid.
The firm is locked in a legal battle with the mercurial Tesla boss over his effort to walk away from his $44 billion deal to purchase the platform, leaving the company in limbo.
Twitter missed expectations with revenue of $1.18 billion, due to "advertising industry headwinds… as well as uncertainty related to the pending acquisition of Twitter by an affiliate of Elon Musk," the firm reported.
The news comes days after Twitter notched a victory in its fight with Musk, when a judge agreed to a fast-track trial on whether to force the billionaire to complete the buyout.
Musk argues that the platform misled on the number of fake accounts on the platform, but the social media platform counters that he is just trying to get out of the deal.
Musk's lawyers had pushed for a February 2023 date, but the court in the eastern US state of Delaware hewed closely to the uncertainty-wracked platform's desire for speed and set an October start.
– Losing money –
Billions of dollars are at stake, but so is the future of Twitter, which Musk has said should allow any legal speech — an absolutist position that has sparked fears the network could be used to incite violence.
Twitter is left with anxious employees, wary advertisers and hamstrung management as it is limps along while waiting to learn how the saga will end.
In early May, at an annual marketing event where companies negotiate large advertising deals, Twitter was "not able to give advertisers any clarity or confidence" that it would continue to be safe showcase for them, said Angelo Carusone, president of watchdog group Media Matters.
"They didn't go anywhere close to what they normally sell at that event. And it's obviously been sluggish since then," he told AFP previously.
The San Francisco-based social network cannot afford to lose customers.
Unlike big fish such as Google and Facebook parent Meta, which dominate online advertising and make billions in profits, Twitter lost hundreds of millions of dollars in 2020 and 2021.
The group will capture less than one percent of global ad revenue in 2022, according to eMarketer, compared to 12.5 percent for Facebook, 9 percent for Instagram and nearly two percent for booming upstart TikTok.
On top of that, Twitter's user base is barely expected to grow and may even shrink in the United States, analysts have noted.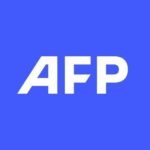 With 2,400 staff representing 100 different nationalities, AFP covers the world as a leading global news agency. AFP provides fast, comprehensive and verified coverage of the issues affecting our daily lives.