Tesla shares fall following report of possible layoffs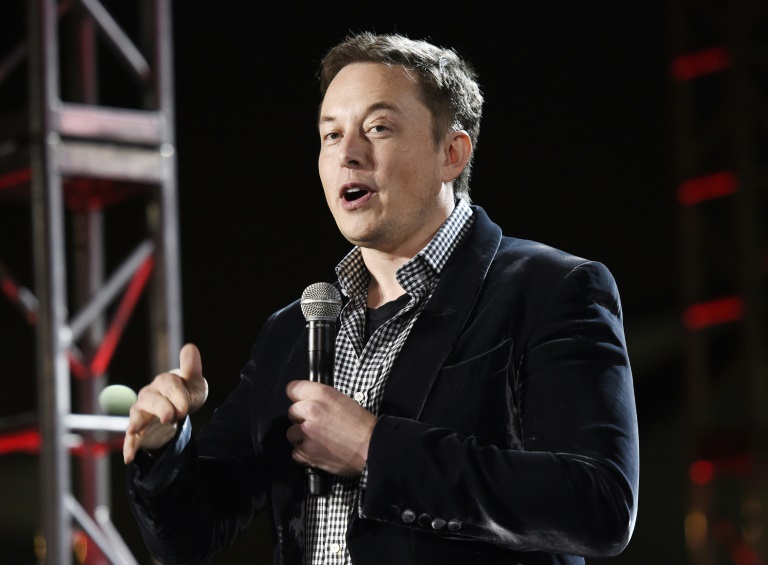 Tesla shares fell early Friday following a report that chief executive Elon Musk wants to trim headcount due to the uncertain economic outlook.
Musk said in an email to executives that he has a "super bad feeling" about the economy, according to a report from Reuters, adding that the electric automaker should pause all hiring and cut about 10 percent of jobs.
Tesla did not immediately respond to a query from AFP. 
The statement is the latest from a business leader warning about a slowdown as the Federal Reserve moves aggressively to tighten monetary policy in response to inflation, stoking recession fears.
Tesla had a little more than 100,000 employees at the end of 2021.
CFRA Research analyst Garrett Nelson called the timing of Musk's email "somewhat odd" considering that Tesla is ramping up new factories in Austin, Texas and Germany.
"But we think Musk wants to get ahead of the curve in terms of a slowdown across the highly cyclical auto industry," said Nelson in a note, adding that most of the job cuts could come in Shanghai, where China's zero-tolerance Covid-19 policy has weighed on production.
Shares of Tesla fell 5.6 percent to $730.49 in early trading.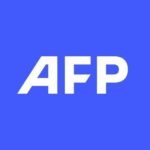 With 2,400 staff representing 100 different nationalities, AFP covers the world as a leading global news agency. AFP provides fast, comprehensive and verified coverage of the issues affecting our daily lives.
Kellogg's loses court challenge against UK obesity strategy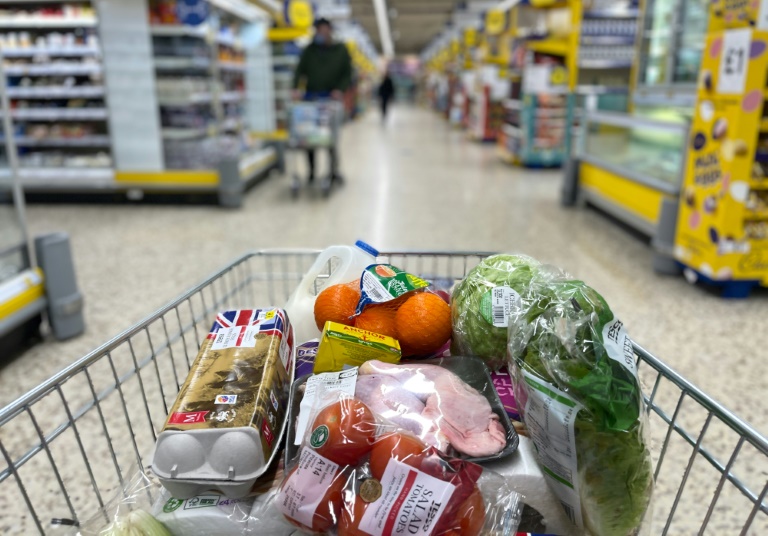 Cereals giant Kellogg's on Monday lost a High Court challenge against new UK rules limiting the prominence of sugary foods in English shops to tackle child obesity.
At a hearing in April, the Frosties and Rice Krispies maker argued against the government's strategy to calculate fat, salt and sugar content of cereals when eaten dry, not when taken with milk.
But in a ruling on Monday, the court noted that no breakfast cereal manufacturer raised objections to the methodology during the consultation period about the rules.
The judge, Thomas Linden, said there was "no dispute" that breakfast cereals could be part of a healthy diet.
"But the argument that there are nutritional benefits to the consumption of a given breakfast cereal does not affect the point that if it contains excess fat, sugar or salt, that feature of the product is adverse to a child's health," he said.
Linden said 54.7 percent of Kellogg's cereals would be classed as less healthy under the new regulations that take effect from October.
Kellogg's claimed the change would hit annual profits by about £5 million ($6.1 million).
Welcoming the ruling, the government said it was "committed to tackling obesity, which is the second biggest cause of cancer in the UK" and costs the state-funded National Health Service "billions of pounds a year".
Kellogg's said it did not intend to appeal but urged the government to rethink its strategy, especially amid soaring inflation.
"By restricting the placement of items in supermarkets, people face less choice and potentially higher prices," said the group's UK managing director, Chris Silcock. 
"That's why, in the midst of a cost-of-living crisis, we would strongly urge the government to rethink these regulations and put the consumer first."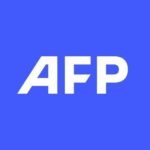 With 2,400 staff representing 100 different nationalities, AFP covers the world as a leading global news agency. AFP provides fast, comprehensive and verified coverage of the issues affecting our daily lives.
UK drivers in go-slow protest over surging fuel prices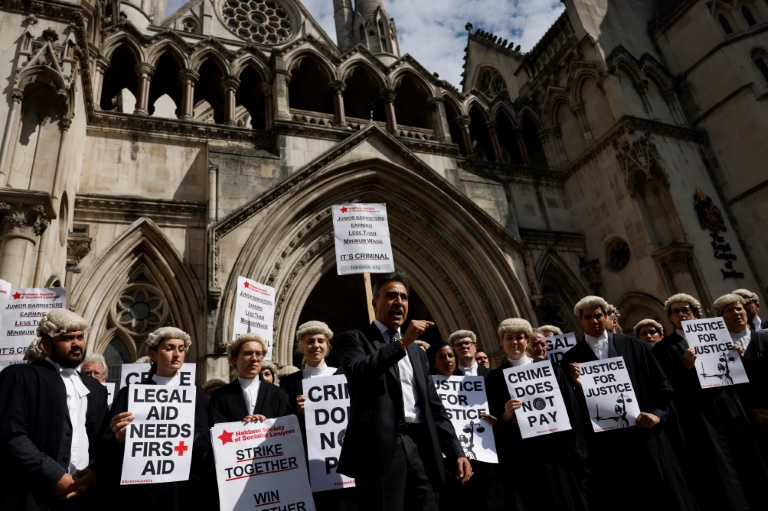 Protesters snarled up major UK roads on Monday with a slow-moving procession of vehicles to demand government action against rocketing fuel prices.
The action came as senior criminal lawyers staged a second walkout in England and Wales against years of government cuts to their fees, intensifying a "summer of discontent" as strikes sweep Britain.
Rail workers have already staged a series of stoppages to press for better pay as Britain's headline inflation reaches a 40-year high of just under 10 percent, driven in part by the war in Ukraine.
On the roads, a social media campaign called Fuel Price Stand Against Tax mobilised drivers to drive deliberately slowly on motorways and other arterial routes, demanding the government slash fuel duty.
One of the motorways affected was the M4 including the Prince of Wales Bridge, which links England and Wales.
Welsh police said they had arrested 12 people for driving under 30 miles (48 kilometres) per hour for "a prolonged amount of time".
Vicky Stamper lost her job as a truck driver last month after the company was forced to cut costs in the face of the surging fuel costs.
"I'm here because I've lost my job because of the fuel, and the greedy people at the top taking all of our money," she told AFP just over the border in England.
Addressing any members of the public inconvenienced by the action, Stamper said "we're doing this for everyone". 
"If they want to have a whinge, instead of whinging, join us."
– 'No choice' –
The government insists it has already cut fuel duty once, and is offering other financial support for the public, while blaming Russia for igniting the rapid rise in energy prices.
"People's day-to-day lives should not be disrupted," a spokesperson said.
The government also says it is addressing the demands of the criminal barristers by offering a 15-percent rise in fees from the end of September.
But the increase will only apply to new cases, not to tens of thousands piling up in a backlog as British courts wrestle with the fallout of the Covid pandemic.
Outside the Royal Courts of Justice in central London, barristers in black gowns and wigs insisted the government significantly raise its offer as they walked out for a second week and vowed more strikes ahead.
Protesting barrister Emma Heath, 34, said defence lawyers could spend eight hours in preparation for a client receiving legal aid and get paid only £126 ($153) by the government. 
"We fully appreciate the impact it's having, but until the government wake up and see what's actually happening to criminal legal aid funding, we're left with no choice," she told AFP.
Justice Secretary Dominic Raab — a former lawyer — has called the strike action "regrettable" and said it would "only delay justice for victims".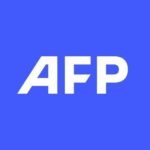 With 2,400 staff representing 100 different nationalities, AFP covers the world as a leading global news agency. AFP provides fast, comprehensive and verified coverage of the issues affecting our daily lives.
Central African Republic dives into crypto with the Sango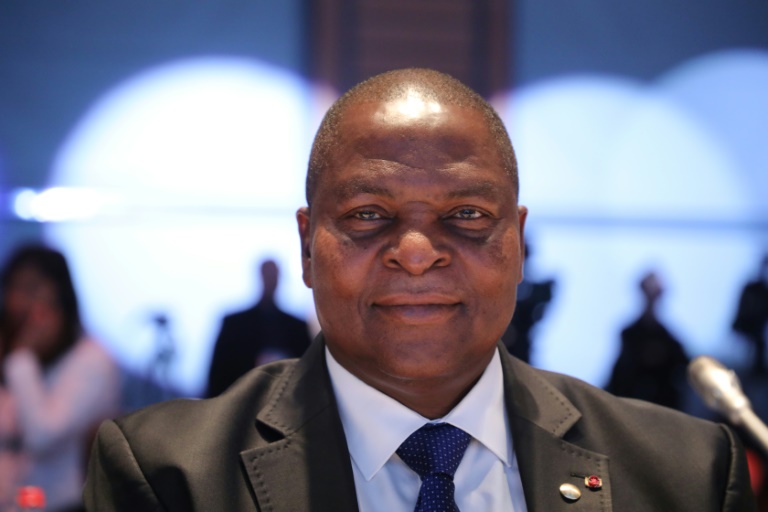 Undeterred by the turmoil hitting crypto, the Central African Republic (CAR) — one of the poorest and most troubled countries in the world — has unveiled plans to launch its own digital currency.
President Faustin Archange Touadera, in an "online event" on Sunday, announced CAR would create the Sango Coin and a zero-taxation "crypto-hub", the first in Africa.
The currency is named after Sango, which with French is one of the two official languages in the landlocked country, rated the world's second poorest nation under the UN's Human Development Index.
Through a platform called Crypto Island, the Sango will become "the catalyst for tokenising (CAR's) vast natural resources," Touadera declared, providing no timeline or other details.
He hailed Sango and Crypto Island as "a new digital system fed by blockchain," the internet-based ledger that underpins crypto currencies.
"Sango Coin will give the whole world direct access to our resources," attracting investors and "getting the engines of the economy going," he enthused.
On April 27, Touadera's office abruptly announced that the CAR had adopted Bitcoin as legal tender alongside the CFA franc, a currency the country shares with five other central African economies.
It became the first country in Africa to embrace Bitcoin as a national currency, and the second in the world after El Salvador last September.
The April announcement sparked bemusement among analysts, given the entrenched poverty and lack of infrastructure in the CAR, where only one person in seven has access to mains electricity. 
They also voiced concern about the impact of crypto volatility on savings.
Virtual currencies have gone into a tailspin as investors look to safer havens at a time of inflation and uncertainty sparked by the Ukraine war.
Bitcoin has lost nearly 60 percent of its value over the past six months.
– 'Digital gold' –
Touadera on Sunday said 57 percent of Africa's population does not have access to a bank.
"The solution," he said, was "the smartphone, the alternative to the traditional bank, cash and financial red tape".
On Twitter, he said, "gold served as the engine of our civilisation for ages! In this new age, digital gold will serve the same for the future."
The CAR's rush to crypto has been seen by some critics in the context of its closer ties with Russia.
Touadera has been accused of using Russian paramilitaries to buttress his regime and offering CAR's natural resources in exchange. 
The country has a treasure chest of minerals, ranging from copper and gold to diamonds and uranium.
The CAR, a former French colony, plunged into a civil war along sectarian lines in 2013 after the then-president, Francois Bozize, was ousted.
Touadera was first elected in 2016 after an interim period and re-elected in disputed circumstances in 2020.
Violence diminished in 2018 but rebel forces remain active.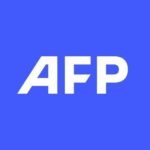 With 2,400 staff representing 100 different nationalities, AFP covers the world as a leading global news agency. AFP provides fast, comprehensive and verified coverage of the issues affecting our daily lives.