Twitter holds firm on completing Musk buyout: board chairman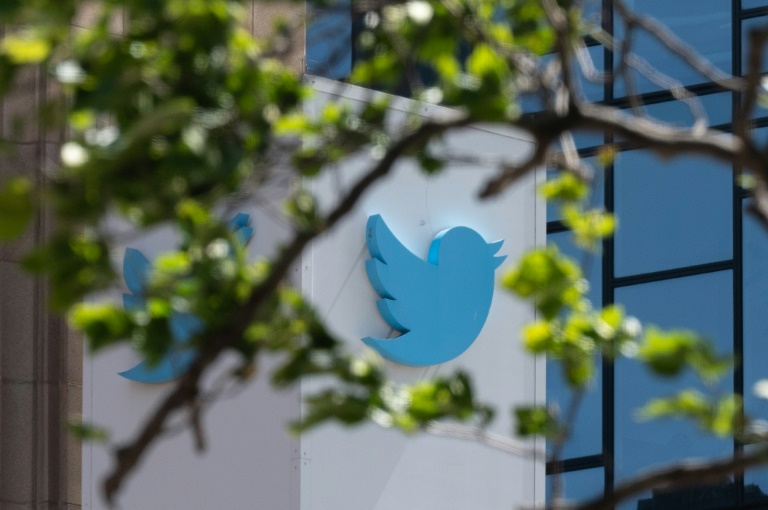 Twitter remains committed to closing Elon Musk's $44 billion buyout bid, the firm's board chairman said Wednesday, as doubts swirl about the billionaire's intentions for the troubled deal. 
Bret Taylor, who is also co-CEO of the software company Salesforce, reiterated the Twitter position that the agreement should be finalized.
"The board is committed to the transaction," Taylor said at a Paris tech conference, refusing to elaborate further.
Musk and Twitter have been in a standoff in recent weeks over the true number of users on the social media network, which has led to speculation the mercurial Tesla boss is trying to renegotiate or back away from the deal. 
He has threatened to withdraw his bid, accusing Twitter of failing to provide data on fake accounts, but the company has since reportedly agreed to give him access.
Musk is set to address Twitter employees for the first time on Thursday, as questions mount over the deal and the impact of his potential leadership of the platform.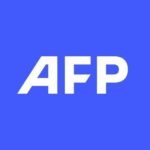 With 2,400 staff representing 100 different nationalities, AFP covers the world as a leading global news agency. AFP provides fast, comprehensive and verified coverage of the issues affecting our daily lives.
Biden chastises oil industry over fuel costs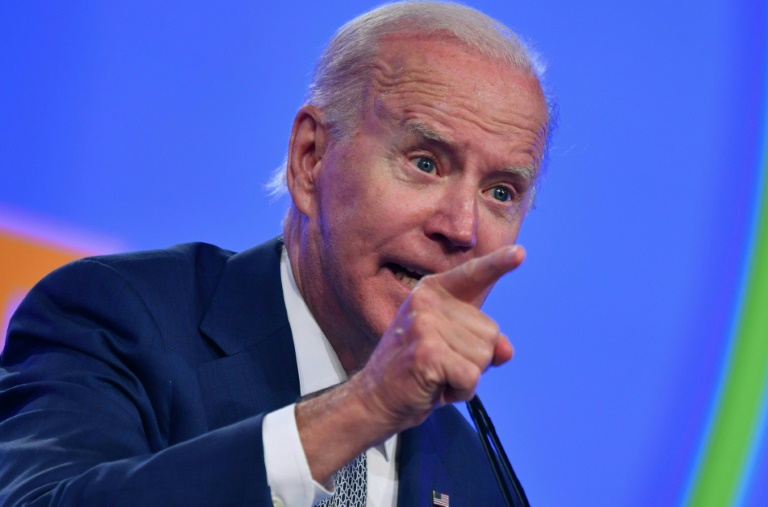 US President Joe Biden on Wednesday chastised the oil industry over soaring fuel prices at the heart of 40-year high inflation, warning of unspecified emergency measures.
The letter, sent to seven major oil corporations, was Biden's most direct salvo yet in a campaign to blame the industry for stoking price increases. 
Average fuel prices are now $5 a gallon for drivers in the United States, up from $3 a year ago, and the spike is reverberating through the entire economy, helping to sink Biden's approval ratings to below 40 percent.
"Refinery profit margins well above normal being passed directly onto American families are not acceptable," Biden wrote in the letter to executives from Shell, Marathon Petroleum Corp, Valero Energy Corp, ExxonMobil, Phillips 66, Chevron and BP.
Biden said the economy is in "a time of war," referring to the global fallout from President Vladimir Putin's invasion of Ukraine and subsequent sanctions against energy exporter Russia.
"My administration is prepared to use all reasonable and appropriate federal government tools and emergency authorities to increase refinery capacity and output in the near term, and to ensure that every region of this country is appropriately supplied," Biden said, without detailing what kind of actions he could take.
Biden has regularly lambasted the oil industry for what he says is a failure to tap into already approved wells and increase output. 
However, the letter, accompanied by a graph depicting rising producer profits, marked an escalation in the war of words.
In the letter he asked for "explanation of any reduction in your refining capacity since 2020 and any concrete ideas that would address the immediate inventory, price, and refining capacity issues in the coming months — including transportation measures to get refined product to market."
"The crunch that families are facing deserves immediate action. Your companies need to work with my Administration to bring forward concrete, near-term solutions that address the crisis," he wrote.
Biden's Democratic Party risks a heavy defeat, losing control of Congress, in November elections and polls show that fears over the economy dominate.
In a fiery speech Tuesday, Biden blamed Republican obstruction in Congress and Russia's war in Ukraine for price increases that he said are "sapping the strength of a lot of families."
The Federal Reserve was due Wednesday to raise interest rates again in an aggressive effort to tamp down inflation, amid fears that the unintended result will be recession.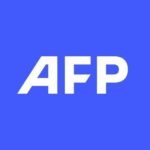 With 2,400 staff representing 100 different nationalities, AFP covers the world as a leading global news agency. AFP provides fast, comprehensive and verified coverage of the issues affecting our daily lives.
Ikea to 'scale down' Russia, Belarus operations over Ukraine war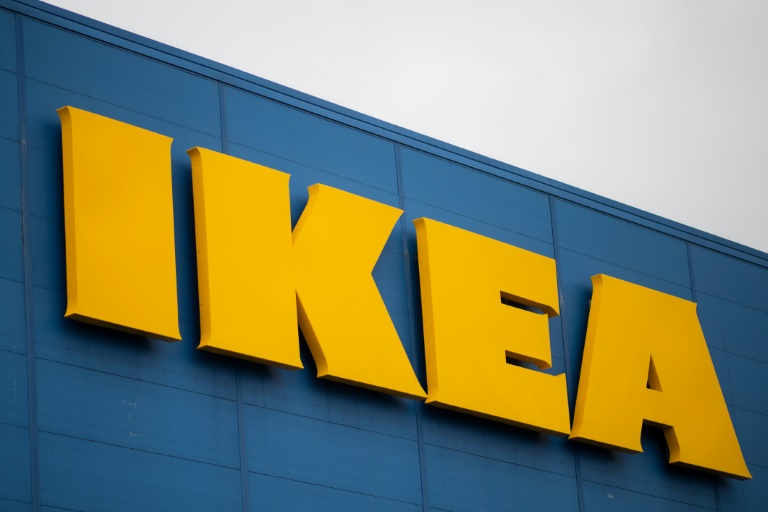 Swedish furniture giant Ikea said Wednesday it would "scale down" its activities in Russia and Belarus, after putting them on hold following the Russian invasion of Ukraine.
Along with a slew of Western companies, Ikea announced in early March that it was suspending its Russian and Belarusian activities, affecting nearly 15,000 employees.
"Unfortunately, the circumstances have not improved, and the devastating war continues," Ingka Group, which manages the majority of Ikea's stores, said in a statement Wednesday.
"Businesses and supply chains across the world have been heavily impacted and we do not see that it is possible to resume operations any time soon," the company said, adding that it and the Inter Ikea Group had "decided to enter a new phase to further scale down the Ikea business in Russia and Belarus."
The group said the retail business "will remain stopped, and the workforce will be reduced, meaning that many co-workers will be affected." 
Ikea has a total of 15,000 employees in Russia, including 12,500 employed by Ingka Group, the company said.
An Ingka Group spokesman said the company was not yet able to provide details on how many would be let go.
The company added that it planned "to sell out its home furnishing inventory in Russia," and that the production side in Russia will "reduce the workforce and start the process of finding new ownership for all four factories."
Two purchasing and logistics offices in Moscow and Minsk would also be permanently closed.
The Russian invasion of Ukraine, along with triggering unprecedented sanctions, sparked an exodus of foreign corporations including H&M, Starbucks and McDonalds.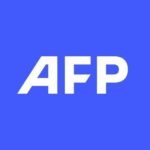 With 2,400 staff representing 100 different nationalities, AFP covers the world as a leading global news agency. AFP provides fast, comprehensive and verified coverage of the issues affecting our daily lives.
WTO talks extended in bid to seal elusive deals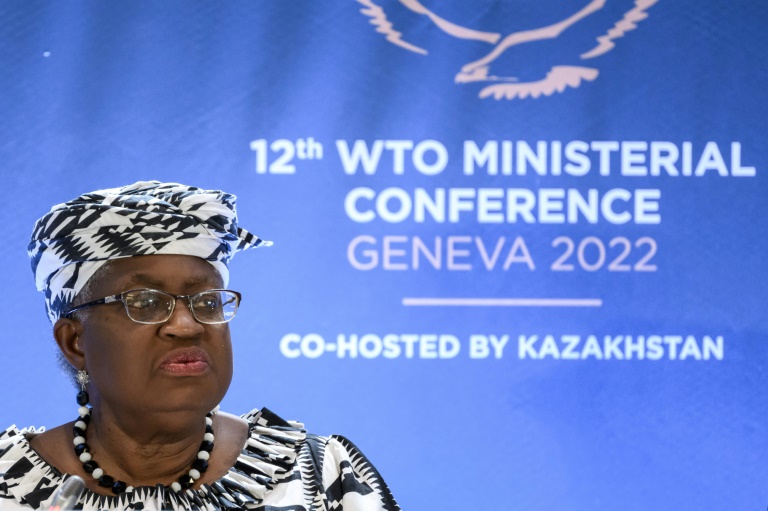 The World Trade Organization's ministerial conference will run over into a fifth day Thursday in the hope of striking thus-far elusive deals on fishing subsidies, food security and combating Covid-19.
The gathering of trade ministers at the WTO's headquarters in Geneva was due to wrap up on Wednesday, with the global trade body hoping to conclude landmark deals to prove it still has a role to play in tackling big global challenges.
But WTO chief Ngozi Okonjo-Iweala, who has staked her leadership on breathing new life into the sclerotic organisation, said it seemed remaining sticking points could be resolved if ministers ploughed on.
"Progress is being made but it needs a little more work and more time," the director-general said.
The gathering is the first WTO ministerial conference in nearly five years. The global trade body only takes decisions by consensus among its 164 members.
"It requires that we work harder and work nights, whatever it takes," Okonjo-Iweala said.
"It is really time for ministers to make the requisite decisions that need to be made."
She said countries "feel that we really can cross the line on some of these things if we gave it a bit more time".
The former finance and foreign minister of Nigeria, who took office in March 2021, is keen to make the WTO a relevant player on the international stage.
The last WTO ministerial conference, in December 2017 in Buenos Aires, was widely considered a flop, closing without a major agreement.
– Fishing reform sunk? –
Okonjo-Iweala was hoping to pull off a coup by securing a long-sought deal on curbing harmful fishing subsidies.
Negotiations towards banning subsidies that encourage overfishing and threaten the sustainability of the planet's fish stocks have been going on at the WTO for more than two decades.
The mood music on Monday was that a deal was now closer than ever.
But India threw a spanner in the works late Tuesday, insisting it would not sign up without a 25-year exemption — far longer than many are comfortable with.
"The transition period of 25 years sought by India is not intended as a permanent carve-out. It is a must-have for us and for other similarly placed non-distant water fishing countries," Commerce and Industry Minister Piyush Goyal said in a statement.
"Without agreeing to the 25-year transition period, it will be impossible for us to finalise the negotiations.
"This is completely unacceptable! And that is the reason India is opposed to the current text."
Besides fisheries, the WTO conference is trying to strike deals on e-commerce, agriculture, food security, Covid-19 vaccine patents, the WTO's response to pandemics, and reform of the organisation itself.
– 'Crunch time' –
But some emerging from the negotiating rooms are pointing the finger at Indian intransigence on not just fisheries but on every topic.
"India is being obstructive across the piece… In no negotiation are they playing a constructive part," said one Geneva-based diplomat.
Conference chairman Timur Suleimenov said it was "crunch time" as members were thus far not being as flexible as he had hoped.
The Kazakhstani official urged delegations to "start blessing outcomes".
Ministers are discussing the possibility of imposing a temporary waiver on Covid-19 vaccine patents.
But serious objections remain from some countries that host major pharmaceutical companies, like Britain and Switzerland, notably on the scope of the proposals.
NGOs believe the text does not go nearly far enough.
A second pandemic-related text being negotiated seeks to tackle supply constraints faced by certain countries in getting hold of Covid-fighting tools.
WTO spokesman Daniel Pruzin said the closing ceremony was now tentatively scheduled for 3:00 pm (1300 GMT) on Thursday, with ministers spending Wednesday in intensive talks.
"There is the possibility of advancement on all these issues," he told reporters.
"Significant progress has been made: we're not far from agreements on many of these topics."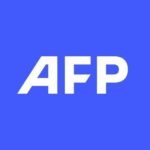 With 2,400 staff representing 100 different nationalities, AFP covers the world as a leading global news agency. AFP provides fast, comprehensive and verified coverage of the issues affecting our daily lives.