UK airlines under fire for jubilee and summer getaway chaos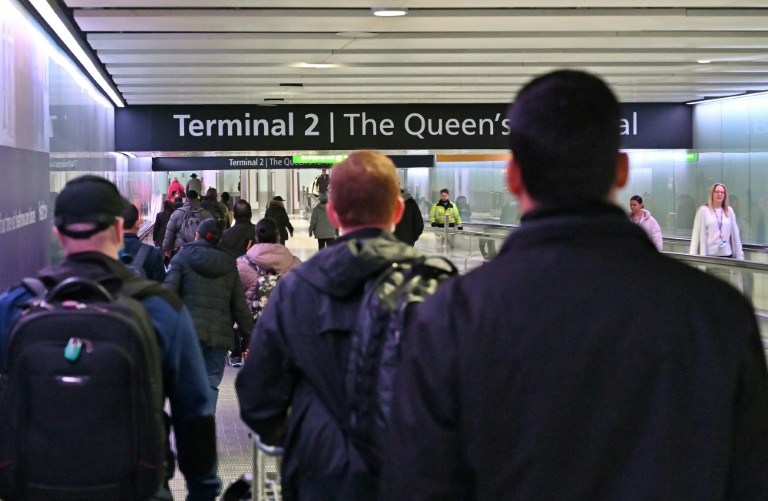 Britain's airports are coming under fire for failing to prepare for this week's jubilee getaway and the busy summer season, as passengers face long delays and cancelled flights.
"The UK's airports are in crisis because thousands of jobs have been slashed," Sharon Graham, head of the country's biggest trade union Unite, said on Wednesday.
The airline industry was one of the hardest-hit sectors during the Covid-19 pandemic. Flights were grounded by lockdowns and travel restrictions.
Carriers and airports laid off thousands of employees.
But deputy prime minister Dominic Raab accused airlines of a "lack of preparation" in the run-up to the holiday surge now restrictions have been lifted.
"Throughout the pandemic, the government provided £8 billion ($10 billion, 9.3 billion euros) of support," he told Sky News television. 
"There's been some tweaks to the regulation to make it easier for the airline industry to hire. 
"I don't think the airline operators have done the recruitment that they should have done, and taken the advice that the transport secretary gave them." 
Thursday and Friday are public holidays in Britain as part of four days of celebrations for Queen Elizabeth II's Platinum Jubilee.
Airlines for Europe, which represents EU airlines, predicted the problem would continue "for a good chunk of the summer season".
– 'Carnage' –
In response, the industry organisation representing UK-registered carriers, Airlines UK, said the sector was still emerging from "the worst crisis in the history of aviation".
"Airlines were grounded for almost two years as a result of one of the most restrictive travel regimes in the world and with this in mind, the sector has had only a matter of weeks to recover and prepare for one of the busiest summers we've seen in many years. 
"Despite this, and without the ability to know when restrictions would be completely removed or predict how much flying would be possible over the summer, the vast majority of the many tens of thousands of UK-departing flights a week will be operating as scheduled."
The group called for a collaborative effort between airports, airlines and the government to ensure flights take off.
Manchester Airport in northwest England has seen increasing numbers of disgruntled travellers complaining about long waits to go through security or to collect their luggage.
Some missed their flights altogether, if they were not cancelled.
One passenger posted a photo on Twitter at about 4:00 am (0300 GMT) on Wednesday showing a queue stretching out of the terminal.
"Carnage once again this morning (4am) at @manairport T1… I haven't even made it in the building this time around!" the post read.
The airport responded: "We are aware of challenges being faced by a number of airlines and handling agents, which is leading to delays at check-in and baggage reclaim for some passengers," the airport responded.
– Challenging –
Susannah Streeter, an analyst at Hargreaves Lansdown, said mass flight cancellations were expected to increase, further heaping pressure on airlines.
"Pent up demand is colliding with a severe labour crunch for the industry as companies struggle to recruit workers for key ground roles in particular, following mass pandemic lay-offs," she said.
In Manchester but also at London Heathrow and Gatwick, and elsewhere, there have been hundreds of cancellations this week, affecting companies such as tour operator Tui, British Airways and easyJet.
To make matters worse, low-cost airline easyJet was also hit by computer problems, which forced them to ground some 200 additional flights.
British Airways acknowledged it had been a "challenging period" but it was looking to recruit massively
Schedules have been cut "to provide certainty for our customers", and passengers were being given "maximum flexibility" to rebook or receive a full refund, it told AFP in a statement.
Unite also warned that Ryanair flights out of London Stansted could face "serious disruption" in the coming months.
Struggling workers were calling for better pay after seeing a 10 percent cut in their wages in 2020, the union added.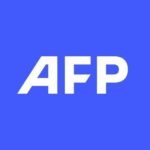 With 2,400 staff representing 100 different nationalities, AFP covers the world as a leading global news agency. AFP provides fast, comprehensive and verified coverage of the issues affecting our daily lives.
Google to delete user location history on US abortion clinic visits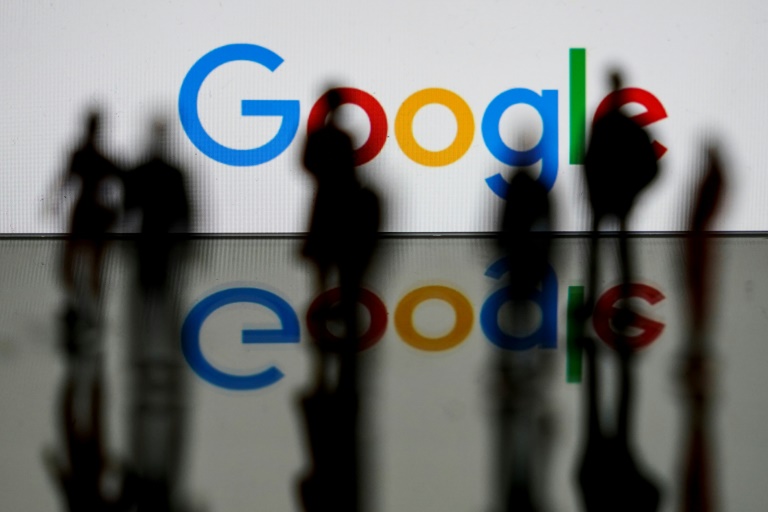 Google announced Friday it would delete users' location history when they visit abortion clinics, domestic violence shelters and other places where privacy is sought.
"If our systems identify that someone has visited one of these places, we will delete these entries from Location History soon after they visit," Jen Fitzpatrick, a senior vice president at Google, wrote in a blog post. "This change will take effect in the coming weeks." 
Other places from which Google will not store location data include fertility centers, addiction treatment facilities, and weight loss clinics.
The announcement comes a week after the US Supreme Court made the tectonic decision to strip American women of constitutional rights to abortion, leading a dozen states to ban or severely restrict the procedure and prompting mass protests across the country.
Activists and politicians have been calling on Google and other tech giants to limit the amount of information they collect to avoid it being used by law enforcement for abortion investigations and prosecutions.
Fitzpatrick also sought to reassure users that the company takes data privacy seriously.
"Google has a long track record of pushing back on overly broad demands from law enforcement, including objecting to some demands entirely," she wrote. 
"We take into account the privacy and security expectations of people using our products, and we notify people when we comply with government demands."
Concerns over smartphone data and reproductive rights arose even before the Supreme Court ruling, when several conservative US states in recent months passed laws that give members of the public the right to sue doctors who perform abortions — or anyone who helps facilitate them.
That led a group of top Democratic lawmakers in May to send a letter to Google chief executive Sundar Pichai, asking him to stop collecting smartphone location data lest it become "a tool for far-right extremists looking to crack down on people seeking reproductive health care."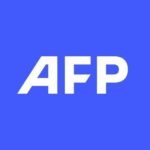 With 2,400 staff representing 100 different nationalities, AFP covers the world as a leading global news agency. AFP provides fast, comprehensive and verified coverage of the issues affecting our daily lives.
Kerry vows US to meet climate goal despite court setback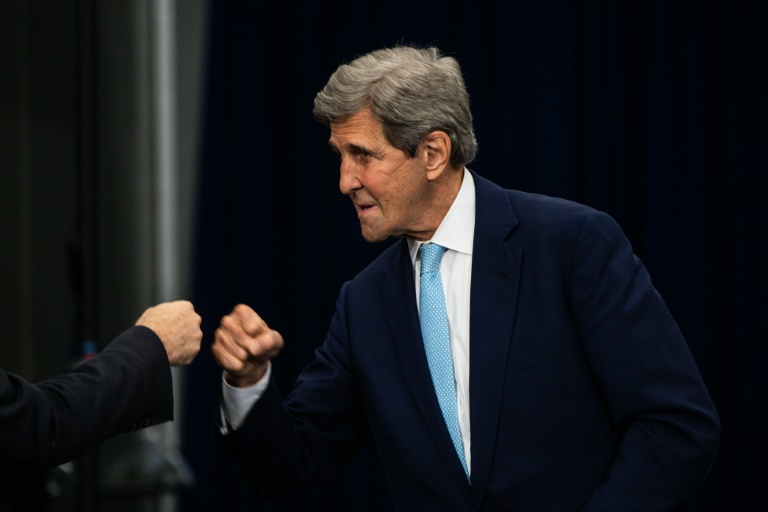 US climate envoy John Kerry vowed Friday the United States will meet goals it submitted to the United Nations on slashing greenhouse gas emissions, despite a Supreme Court ruling that curtailed the government's powers.
"We are determined to achieve our goals. We can achieve our goals," Kerry told AFP.
"But obviously it would help if we had a majority of the Supreme Court in the United States of America that actually understood the gravity of the situation and was more willing to try to be helpful rather than present a hurdle of one kind or another," he said.
President Joe Biden, after defeating the climate-skeptic Donald Trump, in April last year said the United States would reduce greenhouse gas emissions by 50 to 52 percent by 2030 from 2005 levels, dramatically increasing the climate ambitions of the world's largest economy.
He submitted the so-called nationally determined contribution to the UN climate body in line with the 2015 Paris Agreement, the landmark deal brokered by Kerry when he was secretary of state.
China, the world's largest carbon emitter, called Friday on all nations to live up to Paris commitments, with foreign ministry spokesman Zhao Lijian saying of the United States, "it is not enough to just chant slogans."
Kerry, who has worked with Chinese officials in his climate role despite soaring tensions between Beijing and Washington, said that he was "not surprised by the messaging" from the Asian power.
"We will show China precisely how we're going to get the job done," Kerry said.
In an unusual commentary, Stephane Dujarric, the spokesman for UN Secretary-General Antonio Guterres, called the Supreme Court decision "a setback in our fight against climate change."
– 'Every option available' –
The Supreme Court, finishing a term in which three justices nominated by Trump pushed it sharply to the right, on Thursday cut the wings off a key way in which the government could have tackled climate change.
In a 6-3 ruling branded "devastating" by Biden, the top court said the Environmental Protection Agency did not have authority to order sweeping cuts on emissions from coal-fired power plants.
"I am convinced — and our legal people are looking at it very carefully — that this decision leaves plenty of latitude for us to be able to do a lot of things that we need to do," Kerry said.
Asked about calls by some lawmakers from his Democratic Party for Biden to declare a climate emergency, Kerry said, "I think the president needs to evaluate every option available."
Coal accounts for around 20 percent of US electricity generation — still roughly on par with renewables. China, despite investing heavily in wind and solar, has also kept building coal production capacity.
But Kerry said that the marketplace showed that coal was not the future.
"Nobody's going to fund any new coal power in the United States — no bank, no private lender. Coal is the dirtiest fuel in the world," he said.
– 'Pin into balloon' –
Scientists warn that the world is far off track in avoiding the worst ravages of climate change including worsening heatwaves, floods, drought, rising sea levels and storm surges. 
The Paris accord set the goal of limiting end-of-century warming to two degrees Celsius (3.6 Fahrenheit) above pre-industrial levels — and preferably not beyond 1.5 degrees — but the planet has already warmed by nearly 1.2 Celsius.
Ruth Greenspan Bell, a climate expert at the Woodrow Wilson International Center for Scholars, said it was difficult for the United States to show climate leadership while also fighting internally on whether it is a priority.
"It's kind of putting a pin into a balloon. There's a little bit less air in the balloon than there was before," she said of the court decision. 
"The times call for a moonshot but imagine trying to pull off a moonshot when you are at the same time in a defensive crouch."
Environmental groups have put guarded hope in negotiations in Congress on an energy bill that would include climate action.
But on the Democratic side, Senator Joe Manchin from coal-producing West Virginia holds the key vote — and Trump's Republican Party is widely expected to advance in November elections.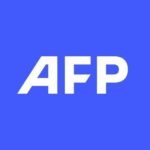 With 2,400 staff representing 100 different nationalities, AFP covers the world as a leading global news agency. AFP provides fast, comprehensive and verified coverage of the issues affecting our daily lives.
French police bust gang selling fake Bordeaux wine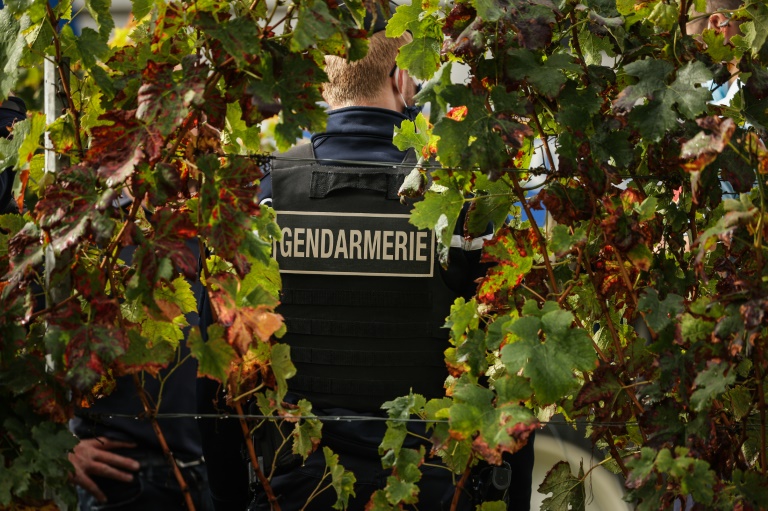 French police have broken up a gang that had allegedly produced hundreds of thousands of bottles of fake Bordeaux wine in an elaborate counterfeiting operation, prosecutors said on Friday.
Officers investigating drug dealing in the southwestern French region discovered printing machinery being used to create the labels for the bottles last September, sparking a wider criminal probe.
It led to the arrest of around 20 people on Monday during an operation in seven different areas of France, with three of them charged with organised fraud, counterfeiting and money laundering.
The main suspect is a winemaker and broker in the Medoc region near Bordeaux who was buying low-grade wine from other areas including Spain, then bottling it up as more expensive local produce, a statement from Bordeaux prosecutors' office said.
"Major orders" had been placed for the wine "destined for supermarkets and foreign countries", the statement added.
Bottling operations were being run at night to avoid detection, it said.
"If the allegations are proven, we hope that the culprits will be heavily punished because these practices undermine the image of Bordeaux wines and those who work properly and respect the rules," the local wine industry body told AFP.
French wine makers, customs and police are constantly on the lookout for cheats who pass off budget plonk as top vintages.
In 2016, police busted a Bordeaux vintner who was blending poor-quality wine with high-end Saint-Emilions, Lalande-de-Pomerols and Listrac-Medocs to sell to major supermarkets under prestigious labels.
The owner of several domains, Francois-Marie Marret, was handed a prison sentence and a fine of eight million euros after being found bringing in cheap wine at night.
In 2010, 12 French winemakers and dealers were convicted of selling millions of bottles of fake Pinot Noir to the US firm E&J Gallo.
Before that, in 2006 legendary Beaujolais winemaker Georges Duboeuf was fined more than 30,000 euros for blending grapes from different vineyards to disguise the poor quality of certain prized vintages.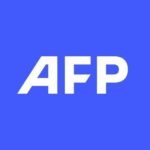 With 2,400 staff representing 100 different nationalities, AFP covers the world as a leading global news agency. AFP provides fast, comprehensive and verified coverage of the issues affecting our daily lives.