Ultra-fast delivery firms face post-pandemic hangover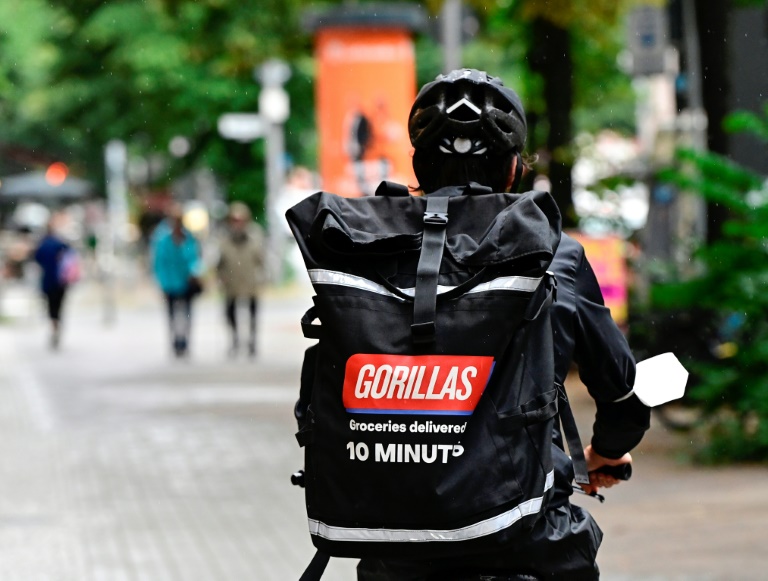 Prathamesh Jathar is one of many brightly dressed riders zipping through the streets of Berlin, dropping off groceries just minutes after the orders come in.
The 25-year-old Master's student from Mumbai could be a poster-child for the multibillion-dollar "quick commerce" sector, but instead he symbolises the malaise. 
"Working conditions are terrible," he said, complaining that his employer, Turkish start-up Getir, fails to supply safety equipment or managerial support and did not tolerate unionisation — claims the firm denies.
Worker discontent, a drop-off in investment and reduced demand all suggest a hard landing from the stellar growth of the pandemic era.
Millions turned to grocery delivery firms during pandemic lockdowns, and the firms gobbled up billions in venture capital and other investment.
But Getir recently announced "with a heavy heart" it was letting go 14 percent of its global workforce — several thousand staff. 
German-based outfit Gorillas fired 300 people, with its boss in France, Pierre Guionin, telling AFP it was a necessary step "to be stronger and more profitable in the long term".
The path to profitability, though, is beset by potential pitfalls. 
– Capital flight –
"Some of these companies raised too much money and the valuations at which they raised make absolutely no sense," said Hendrik Laubscher, an analyst at Blue Cape Ventures in South Africa.
Getir achieved a valuation of almost $12 billion earlier this year, US start-up Gopuff was valued at $15 billion.
But rising inflation and slowing economic growth have sent investors fleeing from riskier tech investments and left many consumers facing a cost of living crisis.
Smaller firms like Fridge No More and Buyk have gone to the wall, and analysts say some of the remaining platforms have burnt through cash in pursuit of customers and could face a tricky future.
The rapid growth in customer numbers seems likely to end — almost one quarter of Europeans using ultra-fast delivery intend to reduce or end their use of such apps, according to a recent survey by McKinsey consulting firm.
As competition intensifies and firms look for margins, online message boards are abuzz with complaints from staff with all the main platforms, and workers collectives have begun to spring up.
Prathamesh Jahar said the way he was treated amounted to exploitation. Other Getir workers in Berlin said they had similar experiences.
"We reject all allegations," a Getir spokesman told AFP, listing all the equipment and support it offers workers.
He also rebuffed the anti-union label, saying: "The opposite is true: Getir Germany supports the efforts of employees to form a works council."
Getir and Gorillas have made a point of offering workers contracts and moving away from the casual labour associated with the gig economy.
– Dark stores –
Another difficulty that has beset the industry is a backlash against so-called dark stores –- the city centre warehouses the firms use as delivery hubs.
The companies were able to buy shops cheaply during the pandemic but the prospect of shuttered warehouses taking over shopping streets has gone down badly with local authorities in the United States and Europe. 
The industry is looking for solutions. 
Gopuff, for example, has started to open some of its hubs to shoppers in New York.  
So the combative start-ups have essentially become the thing they wanted to destroy. 
"If they are just a convenience store that delivers, what is the difference," said Insider Intelligence analyst Blake Droesch. 
Also several firms have started to make deals with large supermarket chains, embedding themselves further into the existing ecosystem. 
– 'Marketing gimmicks' –
The future of the industry hinges on whether people are willing to pay for ultra-fast delivery. 
Analysts and industry figures reckon there is definitely a future for the business.
"The way people get ahead is by offering faster delivery," said Droesch, describing himself as "bullish". 
"That is how Amazon got where it is now, they figured out ways to get people products they needed way faster than the other guys." 
But some of the claims of disruption and revolution were "marketing gimmicks", said Laubscher, and the future was likely to be slower and less dramatic than promised. 
"I don't think it really matters if you get the item delivered in 10 to 20 minutes," he said, describing 60 minutes as perfectly adequate. 
Bearing out his analysis, South Korean firm Coupang has nine million customers and runs a profitable business operating a same-day service.
With bigger baskets and smaller promises, Coupang's strategy could show the way for its more unruly Western cousins.
"I can't imagine my life without Coupang anymore," said 35-year-old Lee Seung-yeon, an office worker from Seoul. 
"I don't have to walk back home with heavy groceries and it's cheaper."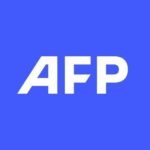 With 2,400 staff representing 100 different nationalities, AFP covers the world as a leading global news agency. AFP provides fast, comprehensive and verified coverage of the issues affecting our daily lives.
Asian markets enjoy post-rout calm as traders await Fed hike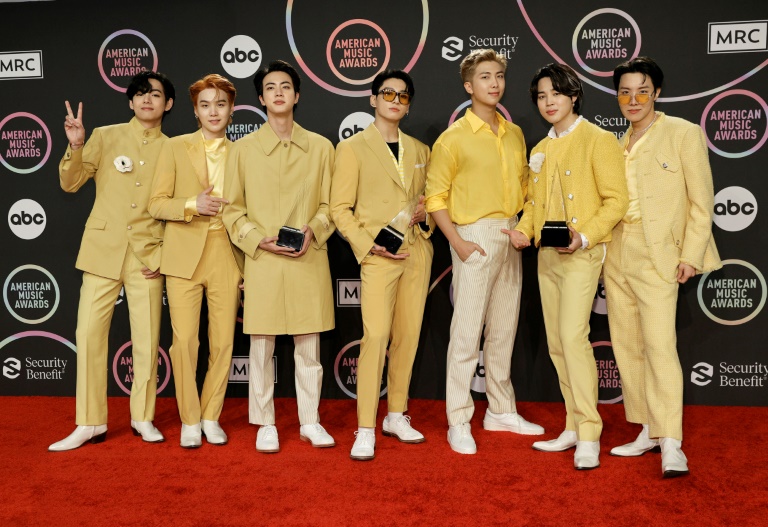 Asian equities were mixed Wednesday with investors nervously awaiting a Federal Reserve interest rate decision that has taken on greater significance since a forecast-busting inflation report sent shockwaves through world markets.
Trading floors saw a sea of red at the start of the week after data showed US consumer prices soared at their fastest pace in four decades last month, confounding hopes they were stabilising and putting pressure on officials to act.
The news ramped up bets that the central bank would hike interest rates at a steeper and faster pace than expected as it struggles to retain credibility.
Before Friday's data, the Fed had been tipped to lift borrowing costs by half a point when its policy meeting ends Wednesday but investors are now widely anticipating a three-quarter point increase, with some even suggesting one percentage point.
The moves fuelled worries that the tighter monetary conditions will deal a blow to the US economy and potentially send it into recession next year.
Still, many observers say acting now is the only option available to policymakers if they want to rein in prices and prevent stagflation.
"The sooner they are going to be clear about how quickly they are going to raise rates and what is an acceptable rate of inflation for them, the sooner markets will calm down," Wincrest Capital's Barbara Ann Bernard told Bloomberg Television.
And StoneX Financial's Matt Simpson added: "A bullish outcome for risk-appetite is the well-telegraphed 75-basis-point hike, conviction from the Fed that they'll manage a soft landing, alongside a downwardly revised CPI forecast for good measure".
But he warned that a half-point increase "could inadvertently weigh on sentiment as markets are concerned the Fed aren't taking inflation seriously enough".
While most of Wall Street and Europe ended down, they saw less turbulent action than Friday and Monday.
Asia was mixed, with some markets enjoying a bargain-buying.
Hong Kong, Shanghai, Singapore, Wellington, Taipei and Jakarta were all in positive territory, while Tokyo, Sydney, Seoul and Manila slipped.
While there is a little calm ahead of the Fed announcement, commentators warn that uncertainty will continue to course through trading floors for some time.
Strategist Louis Navellier said markets could go one of two ways after the meeting.
"The big unknown is will the market have a relief rally thinking that inflation is finally being seriously addressed and will therefore be tamed sooner than feared?
"Or will the move create new sellers from fears that the Fed is panicking and may hasten a recession by overshooting as it chases inflation?
"Either way, rates will be rising in an attempt to slow demand in order to slow inflation and further volatility is almost guaranteed."
In company news, the management agency of K-pop supergroup BTS plunged by a quarter in Seoul after the band announced they were taking an indefinite break.
The seven members, who have generated billions of dollars for South Korea's economy, made the shock announcement on Tuesday.
On Wednesday morning the band's label HYBE collapsed about 27 percent, wiping $1.6 billion off its market valuation.
– Key figures at around 0230 GMT –
Tokyo – Nikkei 225: DOWN 0.7 percent at 26,435.01 (break)
Hong Kong – Hang Seng Index: UP 1.0 percent at 21,281.78
Shanghai – Composite: UP 1.0 percent at 3,320.70
Euro/dollar: UP at $1.0445 from $1.0420 late Tuesday
Pound/dollar: UP at $1.2040 from $1.1993
Dollar/yen: DOWN at 135.17 yen from 135.33 yen 
Euro/pound: DOWN at 86.77 pence from 86.84 pence
Brent North Sea crude: UP 0.3 percent at $121.47 per barrel
West Texas Intermediate: UP 0.3 percent at $119.24 per barrel
New York – Dow: DOWN 0.5 percent at 30,364.83 (close)
London – FTSE 100: DOWN 0.3 percent at 7,187.46 (close)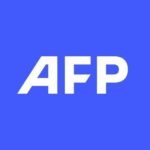 With 2,400 staff representing 100 different nationalities, AFP covers the world as a leading global news agency. AFP provides fast, comprehensive and verified coverage of the issues affecting our daily lives.
China factory output, retail sales weak as Covid shadow persists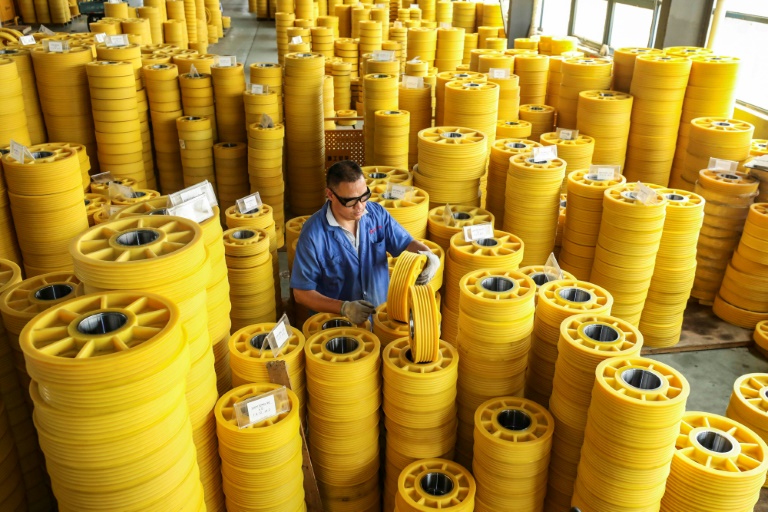 China's factory output and retail sales remained weak in May, official data showed Wednesday, with tepid demand and lingering Covid restrictions putting a damper on growth in the world's second-largest economy.
The government is persisting with a zero-Covid strategy to stamp out clusters as they emerge, but this has placed companies and consumers at the mercy of snap, economically damaging lockdowns.
Retail sales sank 6.7 percent on-year in May, the National Bureau of Statistics (NBS) said, though that was an improvement from April's 11.1 percent drop.
The figure was also slightly better than forecasts from analysts polled by Bloomberg.
"In May, our economy gradually overcame the adverse impact of the pandemic," NBS spokesman Fu Linghui said at a news briefing.
"But we also have to see that the international environment has become more complex and severe, and the domestic economic recovery still faces many difficulties and challenges."
It was the third straight month of contraction in retail sales, according to official data, suggesting nervous consumers are tightening their purse strings with the persistent threat of lockdowns.
Industrial production was up 0.7 percent after falling 2.9 percent in April, while the urban unemployment rate ticked down to 5.9 percent.
Shanghai, China's most populous city, started emerging from a gruelling two-month lockdown in June, providing a boost to economic sentiment.
But observers remain cautious in part due to a sharp contraction in the property sector and the Chinese government's reluctance to transition away from zero-Covid.
"We would view this as only a respite, rather than a turning point," Nomura analysts said in a recent report.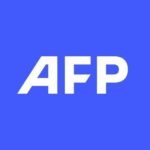 With 2,400 staff representing 100 different nationalities, AFP covers the world as a leading global news agency. AFP provides fast, comprehensive and verified coverage of the issues affecting our daily lives.
Germany races to stockpile gas before winter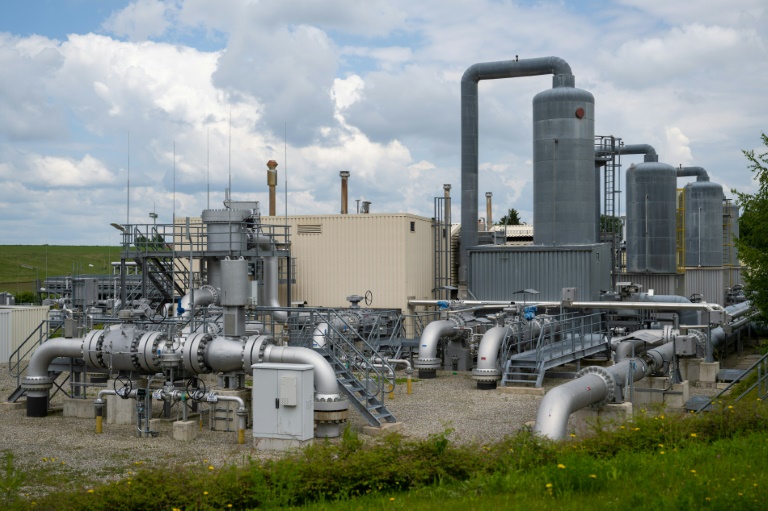 Germany's race to wean itself off Russian energy and stockpile enough gas before winter is playing out largely hidden from view, some 1,600 metres (one mile) below ground in the foothills of the Bavarian Alps.
Surrounded by rolling farmland near the banks of the river Inn, the former Bierwang natural gas field in Unterreit serves as one of Germany's largest underground gas storage facilities.
Run by German operator Uniper, Bierwang can hold more than 800 million cubic metres of gas — enough to power the nearby city of Munich for eight months.
Like other storage sites, Bierwang replenishes its stocks between winters, to keep homes heated and Germany's energy-hungry industry humming during the cold months when demand is highest.
But this year, the stakes are higher than ever. 
With the war in Ukraine raging and Moscow increasingly seen as an unreliable supplier, governments across Europe are scrambling to store supplies before Moscow decides to reduce the flow of gas, or close the taps altogether.
"The security of supply this winter will depend on two factors: how full the storage facilities are and how much new gas keeps arriving" from abroad, said Sebastian Herold, a professor of energy economics at the Darmstadt University of Applied Sciences.
Russian deliveries will play a "decisive role" in this, Herold said.
Efforts by successive German governments to build closer economic ties with Moscow have left the country hooked on Russian energy imports, a policy now widely seen as misguided.
– Injected into rock –
Fears that a sudden shortage of Russian gas could bring Europe's biggest economy to its knees recently prompted the German government to adopt legislation requiring all of the nation's gas reservoirs to be 90 percent full by November. 
Altogether, the above and underground sites have enough capacity to cover 25 percent of Germany's natural gas consumption. They act as a kind of buffer in times of strain on the gas market or if demand spikes during unusually cold weather.
As part of Western sanctions against Moscow, Germany has already agreed to phase out Russian oil and coal. But becoming independent of Russian gas will take longer — and it won't come cheap as the war in Ukraine sends energy prices soaring.
So far, Berlin has managed to reduce the share of its natural gas supplied by Russia from 55 percent before the invasion, to 35 percent now thanks to increased deliveries from countries like Norway and the Netherlands, and through liquefied natural gas contracts (LNG).
In Bierwang, a network of long-distance pipelines delivers gas to the storage facility. The gas is then compressed before being injected into porous sandstone and stored in natural reservoirs deep below ground.
This method allows vast quantities of natural gas to be stockpiled, but the filling and emptying takes longer than with a second type of underground storage that relies on large caverns in rock salt formations, more commonly found in northern Germany.
"We're on a good way to hopefully deliver the security supply this winter," said Doug Waters, managing director of Uniper Energy Storage, which operates nine storage facilities in Germany.
– Ex-Gazprom unit –
Germany's gas storage sites were 55 percent full on Tuesday, according to the German Federal Network Agency, which posts daily updates online.
The current fill rate is "better than in previous years, but still not sufficient," said the agency's head, Klaus Mueller. 
Complicating Germany's challenge to get ready for winter is the situation at the crucial Rehden gas storage facility in the north, the largest in the country.
The German state temporarily took control of the site's owner, Gazprom Germania, in April, a move Berlin said was necessary to ensure energy security as ties with Russia worsened.
Berlin suspects that the unit's former owner, Russia's state-owned Gazprom, deliberately kept supplies low before the invasion of Ukraine to give it leverage over Germany.
Russia last month cut off supplies to Gazprom Germania in retaliation for Berlin's move.
The Rehden facility, with a gas storage capacity of four billion cubic metres, was just 7.95 percent full on Tuesday.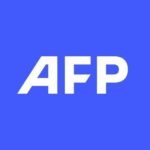 With 2,400 staff representing 100 different nationalities, AFP covers the world as a leading global news agency. AFP provides fast, comprehensive and verified coverage of the issues affecting our daily lives.