US approves first pill for treatment of alopecia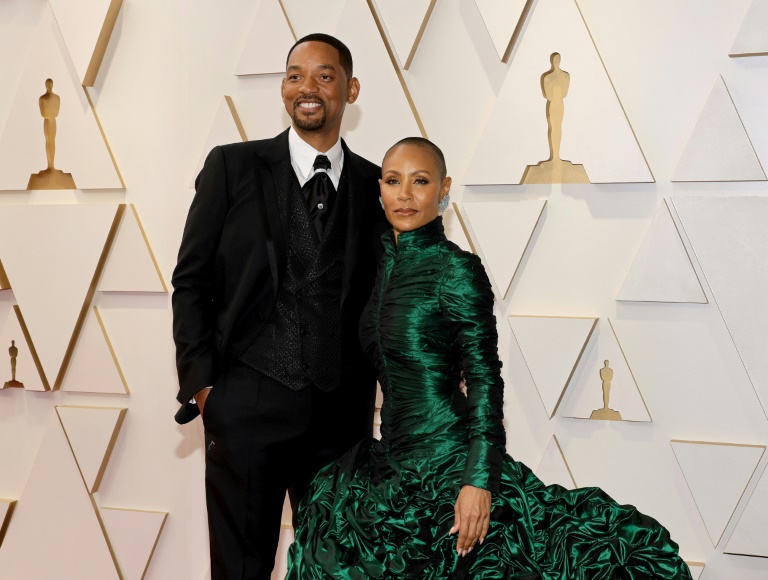 The Food and Drug Administration on Monday approved a drug called baricitinib as the first oral tablet for  treating severe alopecia areata, an autoimmune disorder affecting more than 300,000 people in the United States every year.
Alopecia causes either temporary or permanent patchy hair loss that can affect any hair-bearing site of the body, leading to emotional distress. The condition has come to the fore recently through high-profile cases including Hollywood actress Jada Pinkett Smith and congresswoman Ayanna Pressley.
"Access to safe and effective treatment options is crucial for the significant number of Americans affected by severe alopecia," said FDA official Kendall Marcus in a statement. 
"Today's approval will help fulfill a significant unmet need for patients with severe alopecia areata."
Baricitinib, which is made by US pharmaceutical company Eli Lilly and known by the trade name Olumiant, belongs to a class of drugs called Janus kinase inhibitors. It works by interfering with the cellular pathway that leads to inflammation.
Its approval for use against alopecia was based on the results of two randomized, controlled clinical trials involving a total 1,200 adults with severe alopecia.
Each trial split participants into three groups: a placebo group, a group that received a two-milligram dose every day, and a group that received a four-milligram dose every day.
After 36 weeks, almost 40 percent of those on the higher dose grew back 80 percent of their scalp hair, compared to around 23 percent of the lower dose group, and five percent of the placebo group.
Around 45 percent of people in the higher dose group also saw significant eyebrow and eyelash regrowth.
The most common side effects included upper respiratory tract infections, headaches, acne, high cholesterol, and increase of an enzyme called creatinine phosphokinase.
Prior treatments for alopecia included topical or oral drugs, but these have been considered experimental and none was approved.
Baricitinib was previously approved for treatment of rheumatoid arthritis, and during the Covid pandemic its license was extended to the treatment of hospitalized Covid patients.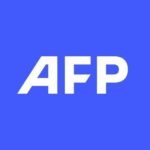 With 2,400 staff representing 100 different nationalities, AFP covers the world as a leading global news agency. AFP provides fast, comprehensive and verified coverage of the issues affecting our daily lives.
Amazon to start delivering by drone in California town
Amazon plans to start flying some purchases to customers later this year, the e-commerce giant said Monday, announcing drone delivery that will debut in a California town.
Retail rival Walmart already offers drone delivery and in May announced it is dramatically ramping up the service, expanding to six states by year-end with the potential to drop off one million packages annually.
Amazon customers in the Northern California town of Lockeford will be able to sign up for free delivery by "Prime Air" drones, the company said in a post.
"Air-eligible" items ordered at the retailer's website will be packed into drones that will fly to the delivery addresses, deposit packages outside from safe heights, then fly away, according to Amazon.
Amazon said it has created a sophisticated system to enable its drones to detect and avoid aircraft, people, pets and other obstacles.
"We designed our sense-and-avoid system for two main scenarios: to be safe when in transit, and to be safe when approaching the ground," the company said.
Feedback from the service in California will be used to expand the drone service.
A variety of companies ranging from new startups to major tech firms such as Google-parent Alphabet are working on autonomous drone delivery.
Alphabet's drone project Wing completed its first real-world deliveries in 2014 in rural Australia where they successfully transported first-aid supplies, candy bars, dog treats, and water to farmers, according to the company's website.
Two years after that, Wing drones were used to deliver burritos to students at a university in Virginia.
"The logistics industry is abuzz with all-things drones," the Amazon team said.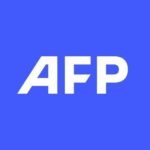 With 2,400 staff representing 100 different nationalities, AFP covers the world as a leading global news agency. AFP provides fast, comprehensive and verified coverage of the issues affecting our daily lives.
IPL cricket rights battle goes into day three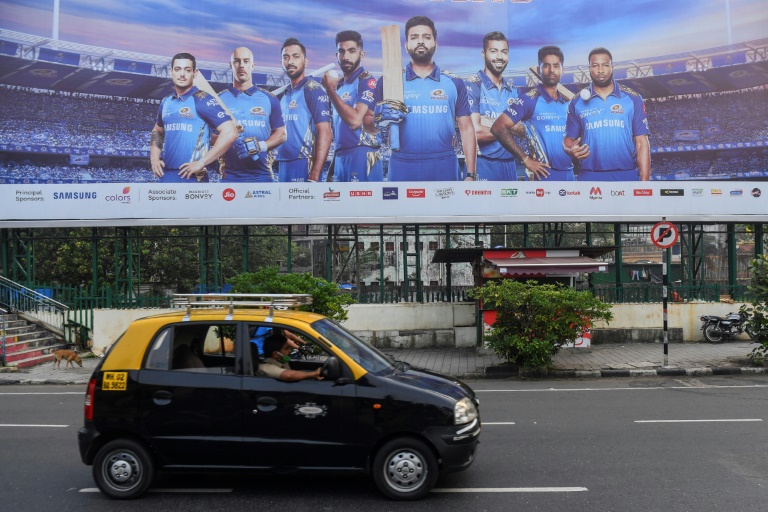 The battle for broadcast rights for the Indian Premier League reached fever pitch on Monday with global media giants reportedly bidding $5.65 billion to show and stream the hugely popular cricket contest.
Attracting some of cricket's top stars from India and abroad with large salaries, the pioneering IPL helped make Twenty20, a shorter and more exciting format of the sport, hugely popular, spawning copycat events worldwide.
The Board of Control for Cricket in India (BCCI) began an online auction on Sunday for four different packages to show the annual two-month event, attracting giants such as Disney, Sony and Indian tycoon Mukesh Ambani's Reliance group.
On Monday TV rights for the Indian market were sold for $3.02 billion while the digital streaming segment went for $2.56 billion for five seasons from 2023 to 2027, but it was unclear to whom, media reports said.
Two more packages of non-exclusive digital rights for 18 games including the play-offs as well and another for overseas TV and digital rights will likely be decided Tuesday.
This dwarfs the $2.55 billion paid in 2017 by Star India, owned by US behemoth Disney, for the previous TV and digital rights deal that expired last month with the conclusion of the 15th edition of the tournament.
Sony had televised the IPL for the first 10 years since the league started in 2008.
Jeff Bezos's Amazon, which has spent hundreds of millions of dollars on rights for European soccer and American football,  had earlier shown interest in the IPL but pulled out of the contest ahead of the auction.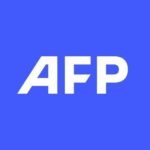 With 2,400 staff representing 100 different nationalities, AFP covers the world as a leading global news agency. AFP provides fast, comprehensive and verified coverage of the issues affecting our daily lives.
US FDA says Pfizer Covid vaccine effective in kids under five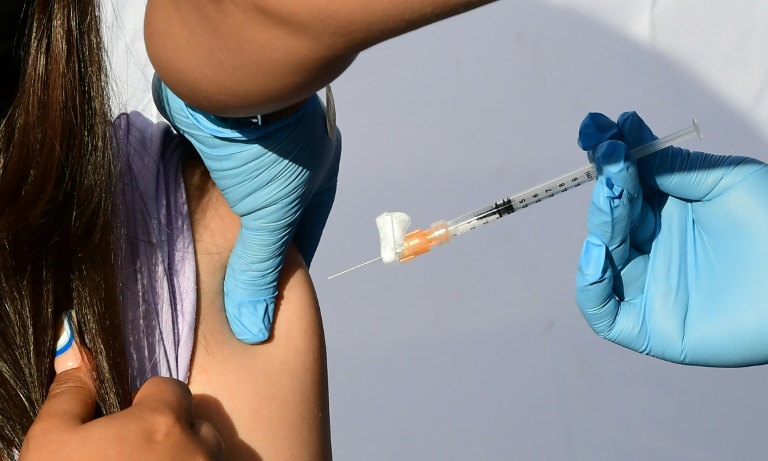 The US Food and Drug Administration (FDA) has said the Pfizer Covid vaccine is safe and effective in children under five, ahead of a meeting to weigh its authorization later this week.
Children under five are the only age group not yet eligible for vaccination in the United States and most countries, a pressing need since rates of hospitalization and death "are higher than among children and adolescents 5-17 years of age," the FDA said in a document posted on its website Sunday.
The agency has called a meeting of experts on June 15 to decide whether to recommend the Pfizer vaccine, given as three shots to children aged six months through four years, as well as the Moderna vaccine, given as two shots to children aged six months through five years.
Pfizer's first two shots are given three weeks apart, then the third is given eight weeks after the second. They are all dosed at three micrograms, as opposed to 30 micrograms the company gives older ages.
Both Pfizer and Moderna had previously posted their results, but the FDA then had to review the data in detail and carry out its own evaluation. It posted a favorable analysis about Moderna on Friday.
Its comments towards Pfizer also appear favorable, based on the levels of infection-blocking antibodies it evoked in trial participants, and a similar side-effect profile to higher age groups. The trial population was around 4,500 children.
A preliminary estimate placed vaccine efficacy at 80.3 percent, but the FDA noted this was based on very few positive cases — just 10, as opposed to the 21 sought for a more accurate figure.
There are nearly 20 million US children aged four years and under, or six percent of the population. If, as expected, the FDA-appointed experts recommend the two shots, then the matter will go to another committee convened by the Centers for Disease Control and Prevention for a final say.
White House officials last week said rollout of millions of shots at pharmacies and doctors' offices could begin as soon as June 21, following the Juneteenth holiday on June 20.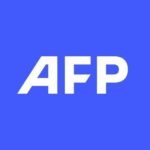 With 2,400 staff representing 100 different nationalities, AFP covers the world as a leading global news agency. AFP provides fast, comprehensive and verified coverage of the issues affecting our daily lives.