US could face more inflation 'surprises': Fed's Powell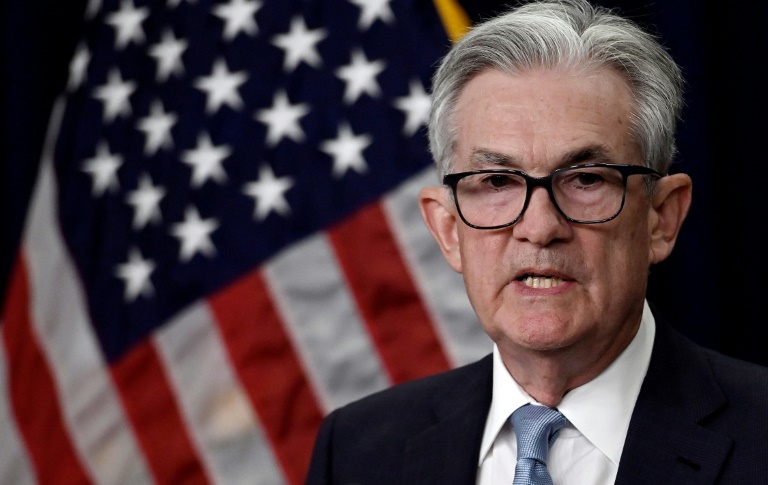 The US economy is strong but faces an "uncertain" global environment and could see further inflation "surprises," Federal Reserve Chair Jerome Powell said Wednesday.
In the first of two closely-watched days of testimony to Congress, Powell again stressed that the Fed understands the hardship caused by rising prices and is committed to bringing down inflation, which has reached a 40-year high.
The US central bank last week announced the most aggressive interest rate increase in nearly 30 years and promised more action to come to combat the price surge, with gas and food costs soaring and millions of Americans struggling to make ends meet.
But as fears mount that the rapid tightening of financial conditions could go too far and tip the world's largest economy into recession, Powell insisted the US economy "is very strong and well positioned to handle tighter monetary policy."
"Inflation has obviously surprised to the upside over the past year, and further surprises could be in store," the Fed chief told the Senate Banking Committee in his semi-annual appearance.
Policymakers "will need to be nimble" given that the economy "often evolves in unexpected ways," he said.
Last week's super-sized 0.75-percentage-point increase in the benchmark lending rate was the third since March, taking the policy rate up a total of 1.5 points. And Powell at the time said more such increases were likely in July.
The Fed is facing intense criticism that it was too slow to react to the changing economy, which benefited from a flood of federal government stimulus.
Powell made no explicit mention of recession risks in his opening remarks, but was sure to be grilled about the prospect by senators.
– 'Essential' to curb inflation –
In addition to easing the financial strain on American families, especially those with fewer resources, the Fed chief said tamping down inflation was "essential… if we are to have a sustained period of strong labor market conditions that benefit all."
The US economy recovered quickly from the Covid-19 pandemic, helped by robust consumer spending, and has continued to create jobs at a strong pace, averaging 408,000 in the past three months. 
Unemployment is near a 50-year low.
But the buoyant demand for homes, cars and other goods clashed with transportation and supply chain snarls in parts of the world where Covid-19 remained — and remains — a challenge.
That fueled inflation, which got dramatically worse after Russia invaded Ukraine in late February and Western nations imposed stiff sanctions on Moscow, sending food and fuel prices up at a blistering rate.
Powell said the fallout from the conflict in Ukraine "is creating additional upward pressure on inflation." 
In addition, "Covid-19-related lockdowns in China are likely to exacerbate ongoing supply chain disruptions."
But he noted that the issue is not unique to the United States.
"Over the past year, inflation also increased rapidly in many foreign economies," he said.
In fact, many major central banks have joined the Fed in beginning to tighten monetary policy — with the notable exception of the Bank of Japan.
Powell pointed to signs that rising rates are having an impact, as business investment slows and "activity in the housing sector looks to be softening, in part reflecting higher mortgage rates."
Average home loan rates jumped to 5.23 percent in May for a 30-year, fixed-rate mortgage, from 4.98 percent in April, according to Freddie Mac, while the median price for homes topped $400,000 for the first time.
"The tightening in financial conditions that we have seen in recent months should continue to temper growth and help bring demand into better balance with supply," Powell said.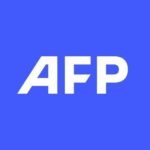 With 2,400 staff representing 100 different nationalities, AFP covers the world as a leading global news agency. AFP provides fast, comprehensive and verified coverage of the issues affecting our daily lives.
Xi warns about 'expanding military alliances' at BRICS summit: state media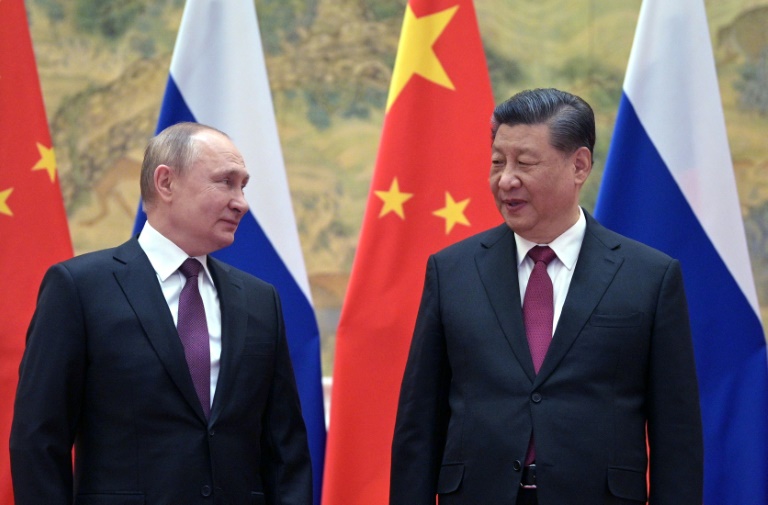 Chinese President Xi Jinping warned against "expanding" military ties on Wednesday in a speech ahead of a virtual summit with top leaders from Russia, India, Brazil and South Africa.
Beijing is hosting the meeting of the influential club of BRICS emerging economies, which accounts for more than 40 percent of the global population and nearly a quarter of the world's gross domestic product.
Three of its members — China, India and South Africa — have abstained from voting on a United Nations resolution condemning Russia's invasion of Ukraine.
Xi told the BRICS business forum that the "Ukraine crisis is… a wake-up call" and warned against "expanding military alliances and seeking one's own security at the expense of other countries' security".
China and India have strong military links with Russia and buy large amounts of its oil and gas. 
In a call last week, Xi assured his Russian counterpart Vladimir Putin that China would support Moscow's core interests in "sovereignty and security" — leading the United States to warn Beijing that it risked ending up "on the wrong side of history".
South Africa, one of the few African countries wielding diplomatic influence outside the continent, has also not condemned the Russian military action.
Xi took a swipe at US and European Union sanctions on Russia in the speech on Wednesday, saying "sanctions are a boomerang and a double-edged sword".
Leaders of the Group of Seven (G7) nations will meet next week in Germany to discuss how to proceed with sanctions against Russia.
– 'World divided' –
The BRICS summit takes place as Russian troops continue to pummel eastern Ukraine after invading the country four months ago.
China and India have both ramped up crude oil imports from Russia, helping to offset losses from Western nations scaling back Russian energy purchases.
India bought six times more Russian oil from March to May compared with the same period last year, while imports by China during that period tripled, data from research firm Rystad Energy shows.  
Once bitter Cold War rivals, Beijing and Moscow have stepped up cooperation in recent years.
President Putin was in Beijing for the opening ceremony of the Winter Olympics in February, just days before the invasion of Ukraine started.
Beijing and Moscow also flew bomber aircraft over the Sea of Japan and East China Sea while US President Joe Biden  was in Tokyo in late May — signalling strong military links between the two countries.  
"The world has been divided into east and west after the Ukraine war," Manoj Joshi, a New Delhi-based author and geopolitical commentator, told AFP. 
He added that BRICS gives a platform for Putin to stand with leaders from emerging economies.
"It sends a message to the US and the EU that they have not succeeded in isolating him and Russia," he said.
Analysts say that Beijing will use the summit to promote its governance and development model at a time of global instability.
China said at a BRICS foreign ministers meeting in May that it wants other emerging economies to join the grouping, though it is unclear whether new members have been invited.
"Beijing would like to shape the BRICS agenda in line with… China-centric initiatives," said Madhu Bhalla, professor and editor of the India Quarterly journal.
"Entry of other members… who follow the Chinese line will help steer the group's agenda closer to the Chinese agenda," she said.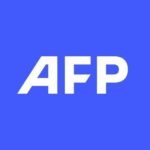 With 2,400 staff representing 100 different nationalities, AFP covers the world as a leading global news agency. AFP provides fast, comprehensive and verified coverage of the issues affecting our daily lives.
Google agrees to pay for Wikipedia content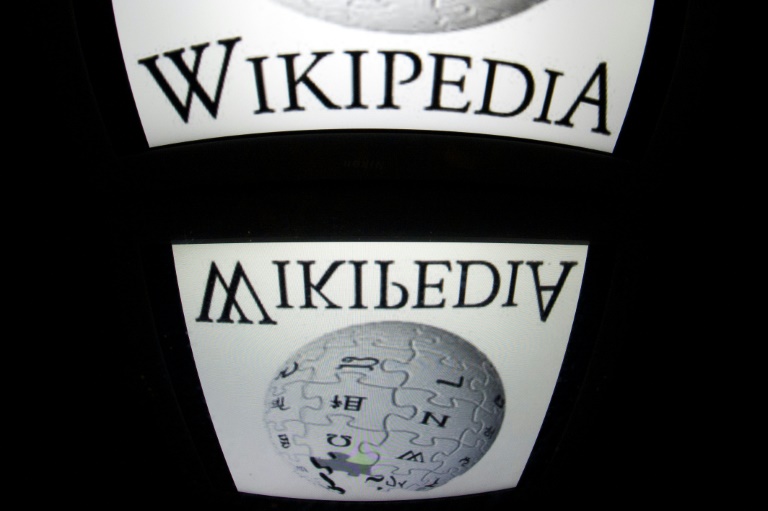 Google has agreed to pay Wikipedia for content displayed by its search engine, mirroring deals the US tech giant has struck with news outlets in Europe.
The Wikimedia Foundation, the charity that oversees the online encyclopedia, said Google was the first paying customer for its commercial venture Wikimedia Enterprise, which it launched last year.
The Internet Archive, a non-profit that runs a site called the Wayback Machine that saves snapshots of websites and is used to fix Wikipedia links, will be offered the commercial services for free.
"We're thrilled to be working with them both as our longtime partners," said Wikimedia's Lane Becker in a statement on Tuesday.
Wikipedia, one of the world's most visited websites, is free to use, updated by volunteers and relies on donations to keep afloat.
The new commercial arm will not change that arrangement for individual users, the foundation said.
Google uses material from the site for its "knowledge panel" — a sidebar that accompanies the main search results.
The source of the information is not always shown, a practice that had sparked complaints from Wikimedia.
Google has previously given money to Wikipedia through donations and grants.
"We have long supported the Wikimedia Foundation in pursuit of our shared goals of expanding knowledge and information access for people everywhere," said Google's Tim Palmer.
The foundation's statement did not reveal the value of the Google contract.
French regulators and Google on Tuesday ended a years-long dispute by agreeing a framework for the US firm to pay news outlets for content.
Google said it had already made deals with hundreds of news outlets across Europe, Agence France-Presse among them.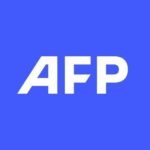 With 2,400 staff representing 100 different nationalities, AFP covers the world as a leading global news agency. AFP provides fast, comprehensive and verified coverage of the issues affecting our daily lives.
Passenger jet catches fire while landing at Miami airport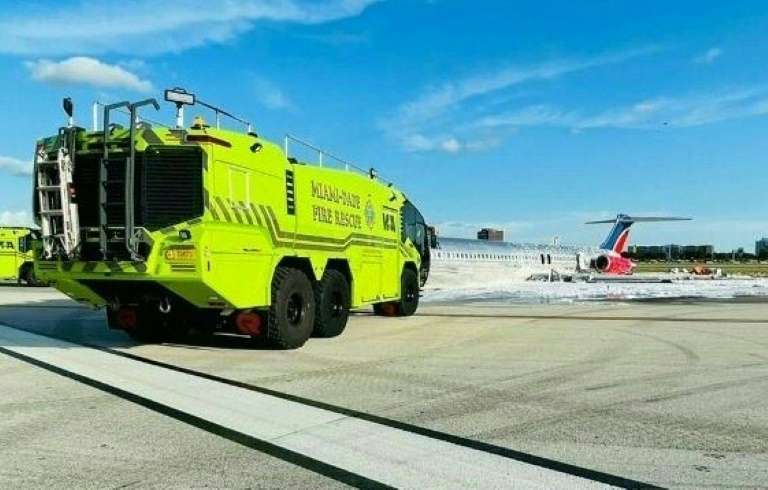 Investigators were headed to Miami Wednesday after a passenger jet's landing gear collapsed and it caught fire as it touched down at the US city's international airport, forcing 140 people to flee the burning and mangled aircraft.
Three people were hospitalized after the crash of Red Air Flight 203 late Tuesday, according to Miami-Dade fire officials, but no deaths or serious injuries have been reported among those on board.
Dramatic video footage showed people being evacuated from the McDonnell Douglas MD-82 aircraft, lying askew on the runway with its nose crumpled as thick black smoke billows from its body.
Red Air, a Dominican budget carrier which only launched in November last year, said the plane was arriving from Santo Domingo when it met with "technical difficulties."
"Red Air #203 from Santo Domingo had its landing gear in the nose of the plane collapse, which seems to have caused a fire," said a statement on the Miami International Airport's Twitter account.
The National Transportation Safety Board (NTSB), the US government agency in charge of probing civil aviation accidents, tweeted that its team would arrive in Miami on Wednesday.
Red Air said there were 130 passengers and 10 crew on board.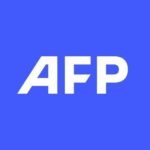 With 2,400 staff representing 100 different nationalities, AFP covers the world as a leading global news agency. AFP provides fast, comprehensive and verified coverage of the issues affecting our daily lives.