US inflation skyrockets, prolonging pain for consumers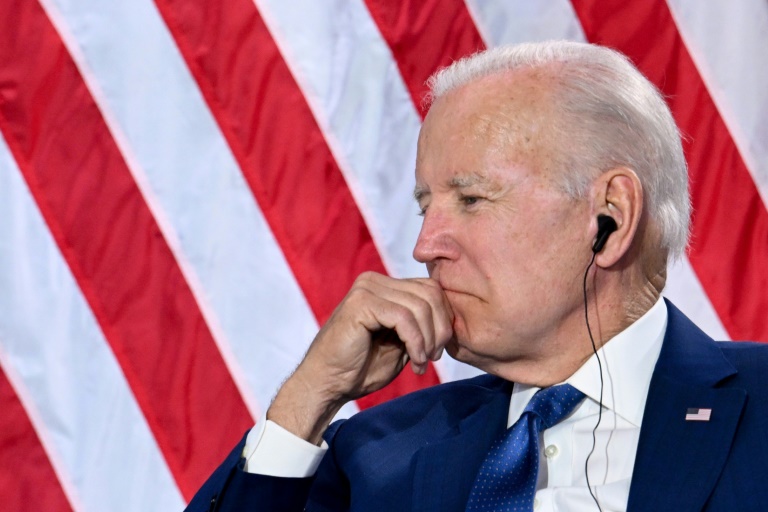 US inflation resurged in May, defying hopes price pressures would slow, and posting the largest increase since December 1981 as Americans continue to shell out ever more for food and gas, according to data released Friday.
Consumer prices in the world's largest economy have soared by the fastest pace in more than four decades, with gas prices at the pump hitting new records daily amid the fallout from Russia's invasion of Ukraine as well as ongoing supply chain challenges due to the Covid-19 pandemic.
US President Joe Biden, whose popularity has taken a hit as prices surge, has made fighting inflation his top domestic priority, but is finding he has few tools to directly impact prices.
Biden has tried to hammer home his optimistic message about the economic progress in the wake of the pandemic, including rapid GDP growth and record job creation, while pressing Congress to take action to lower costs on specific products.
But the latest inflation data dealt a crushing blow, as the consumer price index (CPI) jumped 8.6 percent compared to May 2021, up from 8.3 percent in the 12 months ending in April and topping what most economists thought was the peak of 8.5 percent in March.
Prices continued to rise last month for a range of goods, including housing, groceries, airline fares and used and new vehicles, with annual gains setting new records in multiple categories, according to the Labor Department report.
"The headline inflation numbers are dreadful. Strip away some special factors & they're merely bad," Harvard economist and former White House advisor Jason Furman said on Twitter.
Some economists expected the easing of pandemic restrictions to cause shift of US consumer demand towards services and away from goods, which they said would ease inflation pressures, but prices for services increased as well.
"This report tells a pessimistic story of a broader rise in prices, and the shift in price pressures from goods (which reflects many pandemic-related pressures) to services (where inflation was yet to really emerge)," said Justin Wolfers, an economics professor at the University of Michigan, on Twitter.
– Soaring energy –
CPI rose one percent compared to April, after the modest 0.3 percent gain in the prior month, the Labor Department reported, far higher than expected by analysts who were looking for inflation pressures to ebb slightly.
Energy has soared 34.6 percent over the past year, the fastest since September 2005, while food jumped 10.1 percent — the first increase of more than 10 percent since March 1981, the report said.
Fuel oil in particular more than doubled, jumping 106.7 percent, the largest increase in the history of CPI, which dates to 1935, according to the report.
Food and fuel prices have accelerated in recent weeks since the Russian invasion of Ukraine sent global oil and grain prices up, and American drivers are facing daily record gas prices, with the national average hitting $4.99 a gallon on Friday, according to AAA.
The United States has come roaring back from the economic damage inflicted by the Covid-19 pandemic, helped by bargain borrowing costs and massive government stimulus measures.
But with the pandemic still gripping other parts of the world, global supply chain snarls have caused demand to far outstrip resources. Meanwhile, the conflict in Ukraine has sent global oil prices above $100 a barrel.
The Federal Reserve has begun raising interest rates aggressively, with another big hike expected next week, as policymakers attempt to combat inflationary pressures without triggering a recession.
"This report kills any last vestiges of hope that the Fed could pivot to 25bp in July," said Ian Shepherdson of Pantheon Economics, referring to a quarter-point rate hike. "But we remain hopeful" to see such a shift in September.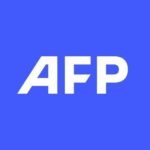 With 2,400 staff representing 100 different nationalities, AFP covers the world as a leading global news agency. AFP provides fast, comprehensive and verified coverage of the issues affecting our daily lives.
US seeks migration policy agreement at close of contested summit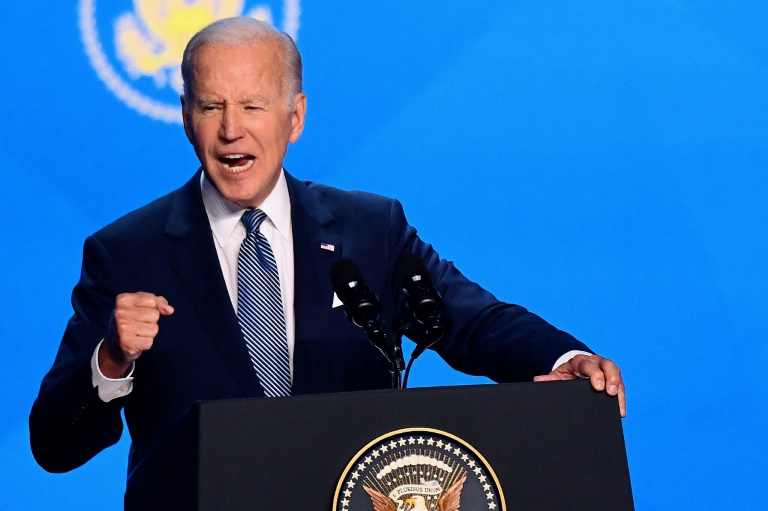 The United States was Friday seeking a unified declaration on migration at the close of a week-long Americas summit that has been beset by disputes.
Mexico and several Central American nations — who are key players, along with Haiti, on migration to the United States — declined to send their leaders to the week-long Summit of the Americas held in Los Angeles.
But US officials said they worked with neighboring nations and expected wide support Friday for a "Los Angeles declaration" on migration.
The statement, officials said, will formalize many of the arrangements already in place amid a surge of migration into the United States.
The countries will agree to reinforce systems to process claims for asylum on their soil and also to share costs with nations that have been on the frontlines of taking in migrants.
"Each one of our countries has been impacted by unprecedented migration, and I believe it's our shared responsibility to meet this challenge," US President Joe Biden told the summit on Thursday.
Countries across the Americas will seek to boost "safe and orderly migration" and to "coordinate specific, concrete actions to secure our borders," Biden said.
Migration has been a hot-button political issue in Washington as poverty, violence and national disasters have led to a rise in Central Americans and Haitians seeking to enter the United States.
Lawmakers of former president Donald Trump's Republican Party have seized on the issue, denouncing many migrants and accusing Biden of failing to act effectively.
Migration has increasingly been felt across the hemisphere, with millions of Venezuelans also fleeing a crumbling economy.
– Friction over invitations –
The Summit of the Americas was hit by discord even before it began, as Biden refused to invite the leftist leaders of Cuba, Nicaragua and Venezuela on the grounds that they are authoritarians.
Mexican President Andres Manuel Lopez Obrador boycotted the summit to protest the exclusions, and leaders criticized the decision to Biden's face in a plenary session on Thursday.
"Being the host country of the summit doesn't grant the ability to impose a right of admission on member countries of the continent," said Argentina's center-left president, Alberto Fernandez, who attended after a personal appeal by Biden.
The prime minister of tiny Belize, John Briceno, directly criticized Biden and told him that longstanding US sanctions on communist Cuba were a "crime against humanity."
Biden, who applauded politely and greeted each leader, returned to the podium to say that his agenda was on track.
"Notwithstanding some of the disagreements relating to participation, on the substantive matters, what I heard was almost unity and uniformity," the US president said.
Biden called the summit in the face of rising Chinese influence in a region that the United States has long considered its home turf.
But the Biden administration has steered clear of big-dollar announcements and instead focused on broad declarations and pledged to work out specifics later.
The administration promised during the week-long summit to work to train 500,000 health workers in the Americas and unveiled $1.9 billion in private funding for Central America to create jobs and stem some of the push factors of migration.
Biden also met at the summit with Brazilian President Jair Bolsonaro, a first encounter with a leader who has questioned not only the legitimacy of upcoming elections at home but also of the US polls in which Biden defeated Trump.
Bolsonaro, who was one of Trump's closest international allies, is trailing in polls ahead of October elections.
But he said that he was pleasantly surprised by his meeting Thursday with Biden and looked forward to further talks.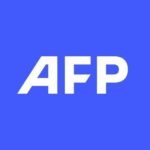 With 2,400 staff representing 100 different nationalities, AFP covers the world as a leading global news agency. AFP provides fast, comprehensive and verified coverage of the issues affecting our daily lives.
Textile industry set to unravel under Pakistan's power crisis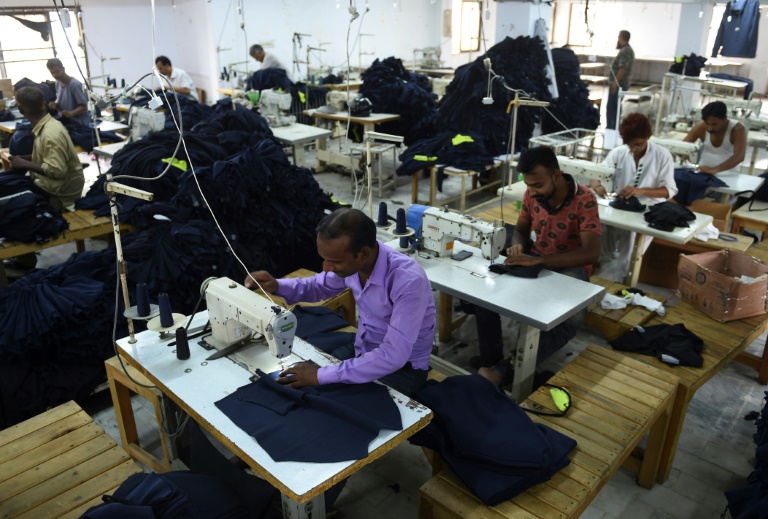 Pakistan's textile exports are set to dramatically dip as the sector is hobbled by a nationwide energy crisis forcing daily power cuts on factories, with an industry leader warning about "a state of emergency" for the manufacturing hub.
The South Asian nation is in the midst of a dire economic crisis, with runaway inflation, a depleted rupee and dwindling foreign exchange reserves hampering energy imports.
Meanwhile a heatwave has caused a surge in electricity demand, leaving a shortfall of over 7,000 megawatts — one-fifth of Pakistan's generation capacity — on some days this month, according to government figures.
The energy shortage has hit Pakistan's vital textile industry, which supplies everything from denim to bed linen towards markets in the US and Europe, and accounts for 60 percent of the country's exports.
"The textile industry is in a state of emergency," Qasim Malik, the vice president of the Chamber of Commerce in the manufacturing hub of Sialkot, told AFP.
With authorities forced to ration the power supply with staggered blackouts, Malik said the "unannounced and unscheduled" outages disrupt the textile supply chain, which is "causing millions of rupees of losses". 
"Should the power cuts persist there could be a decline of more than 20 percent in exports," warned Sheikh Luqman Amin of the Pakistan Readymade Garments Manufacturers and Exporters Association. 
Larger factories tend to have independent power plants, leaving small- and medium-sized factories in cities such as Lahore, Faisalabad and Sialkot most exposed.
Owners have complained of power cuts of eight to 12 hours on a daily basis and face the dilemma of lower production or installing generators powered by petrol, which is also sharply rising in cost.
"We can't accept new orders because we are already behind on previous ones," said Sialkot garment factory owner Usman Arshad. 
"Things can't continue to go on this way."
Despite the nation's economic woes, textile exports surged 28 percent to a record $17.67 billion in the fiscal year July-May 2021/22, the All Pakistan Textile Mills Association reported this week.
The Pakistani industry was buoyed by the tail end of the coronavirus pandemic, when it was freed of restrictions earlier than regional rivals India and Bangladesh.
The new government of Prime Minister Shehbaz Sharif is set to announce a budget on Friday attempting to turn around Pakistan's dire finances.
It is expected the ledger will include a raft of measures to convince the International Monetary Fund to revive a stalled $6 billion bailout package.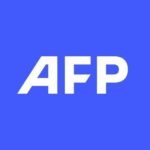 With 2,400 staff representing 100 different nationalities, AFP covers the world as a leading global news agency. AFP provides fast, comprehensive and verified coverage of the issues affecting our daily lives.
Italy to kill 1,000 pigs in swine fever outbreak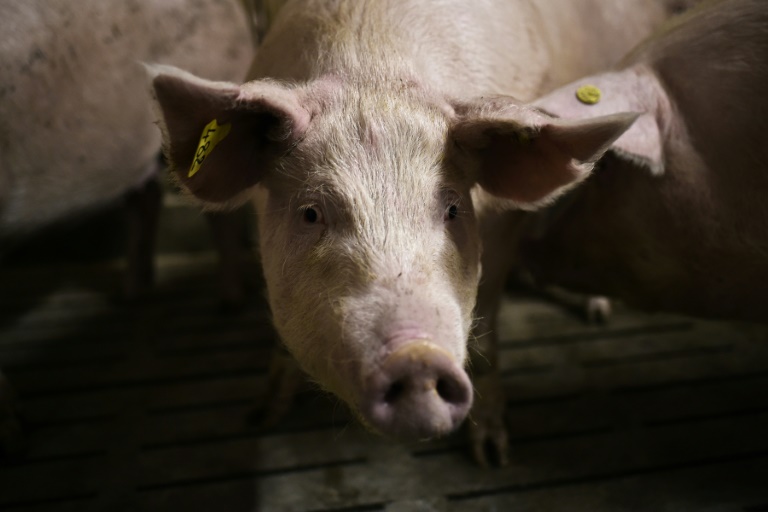 A thousand pigs will be slaughtered after two cases of swine fever were detected on a farm in Rome's Lazio region, officials said Friday, spurring fears of a blow to the country's pork industry.
"We have to slaughter all the pigs in the contaminated area very quickly," Angelo Ferrari, tasked with managing the crisis, told AGI news agency.
The local health agency estimated 1,000 pigs would have to be culled to stem the spread, he said.
"The sooner we act decisively and incisively, the greater our hope that the commercial damage will be reduced," he said.
Italy, with about 8.9 million pigs, is the seventh biggest pork producer in the European Union, representing an eight-billion-euro ($9.1 billion) industry, according to the agricultural association Confagricoltura.
The two case of African swine fever detected in Lazio are the first among farmed pigs in Italy. Before that, cases were detected in wild boar in January in northern Italy, then in the Lazio region.
African swine fever (ASF) does not affect humans but is contagious and fatal for pigs and their wild relatives and an outbreak is potentially devastating for the pork industry, experts say.
A 2018 outbreak in China — the world's largest pork producer — caused millions of pigs to be slaughtered to stop the spread.
The disease has existed in Africa for decades. In a December 3 report on the virus, the World Organisation for Animal Health (OIE) said ASF had been reported in 32 countries in five world regions since January 2020. 
In Italy, it has been endemic on the island of Sardinia since first appearing in 1978.
In western Europe, the virus was reported in Belgium in 2018, prompting China to ban all imports of Belgian pork.
After Germany confirmed its first case in a dead wild boar in 2020, China, Japan and South Korea, alongside Brazil and Argentina, also suspended German pork imports.
Italy's main agricultural association Coldiretti called on the government last month for the "rapid culling" of boars throughout the country to help stop the spread of the disease.
Images of boar walking through residential areas of Rome and feeding at overflowing rubbish bins regularly do the rounds on social media networks.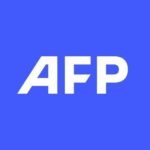 With 2,400 staff representing 100 different nationalities, AFP covers the world as a leading global news agency. AFP provides fast, comprehensive and verified coverage of the issues affecting our daily lives.