US recession not 'inevitable,' Treasury secretary says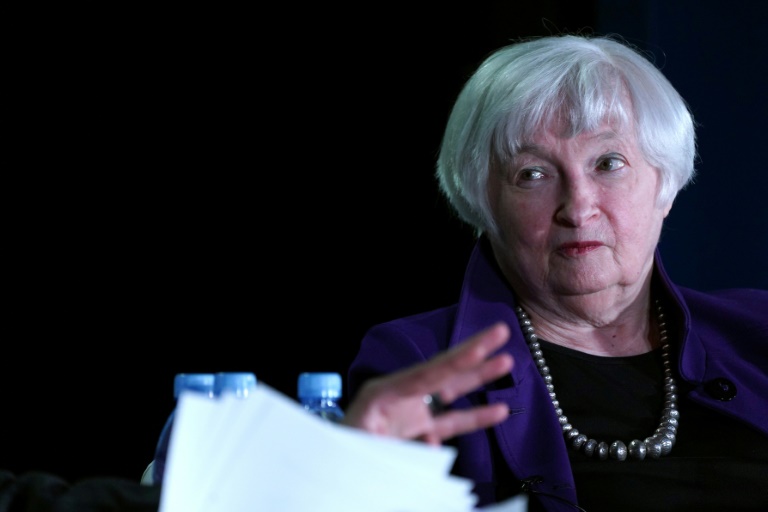 A recession in the United States is not "inevitable" but the economy is likely to slow, Treasury Secretary Janet Yellen said Sunday, days after the US Federal Reserve hiked interest rates, raising fears of a contraction.
"I expect the economy to slow" as it transitions to stable growth, she said on ABC's "This Week," but "I don't think a recession is at all inevitable."
The US economy has recovered strongly from the damage wrought by Covid-19, but soaring inflation and supply-chain snarls made worse by the war in Ukraine have increased pessimism.
Wall Street stocks tumbled after the US central bank, seeking to cool inflation, on Wednesday raised the benchmark borrowing rate by 0.75 percentage points, the sharpest rise in nearly 30 years.
And economists see worrying signs that consumer confidence is weakening, with spending on services affected most sharply.
People are beginning to hold off on vacation plans — domestic flight bookings were down 2.3 percent last month, Adobe Analytics reported — and are cutting back on restaurant visits, haircuts and home repairs.
– Inflation 'unacceptably high' –
Yellen conceded that "clearly inflation is unacceptably high," attributing it partly to the war in Ukraine, which has pushed up energy and food prices.
But she said she did not believe "a dropoff in consumer spending is the likely cause of a recession." 
The US labor market is "arguably the strongest of the postwar period," Yellen said, and she predicted a slowing of inflation in coming months.
For Fed chair Jerome Powell — who succeeded Yellen in that position — to control inflation without weakening the labor market will take "skill and luck," she said, before adding, "but I believe it's possible."
The US economy contracted by 1.5 percent in the first quarter of this year, its first drop since 2020, and early indications point to a continued slowing in key sectors including manufacturing, real estate and retail sales.  
A recent survey of 750 company executives by the Conference Board found 76 percent believed a recession is looming, or has already begun.
A recent analysis from the non-profit business group predicted a period of "stagflation" — stagnant growth coupled with inflation — in 2023.
Economist Larry Summers, who served as Treasury secretary from 1999 to 2001, said a wide range of indicators — market volatility, interest rates and inflation among them — suggest a recession on the horizon.
"All of that tells me that… the dominant probability would be that by the end of next year we would be seeing a recession in the American economy," Summers told NBC's "Meet the Press."
– 'Pain' at the pump –
For now, Americans are trying to cope with some historically sharp price increases. The cost of gas at the pump, now around $5 a gallon, has roughly doubled in only two years. 
Yellen was asked about proposals for a temporary suspension in federal gas taxes, and expressed openness.
US President Joe Biden "wants to do anything he possibly can to help consumers," she said. "And that's an idea that's certainly worth considering."
The White House recently confirmed Biden will travel to major oil producer Saudi Arabia during a Mideast trip next month.
The president is "very concerned about what people are experiencing at the pump," Energy Secretary Jennifer Granholm told CNN Sunday. 
"Saudi Arabia is head of OPEC and we need to have increased production so that everyday citizens in America will not be feeling this pain that they're feeling."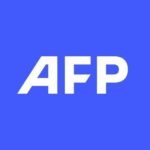 With 2,400 staff representing 100 different nationalities, AFP covers the world as a leading global news agency. AFP provides fast, comprehensive and verified coverage of the issues affecting our daily lives.
Court battle opens in Musk, Twitter buyout fight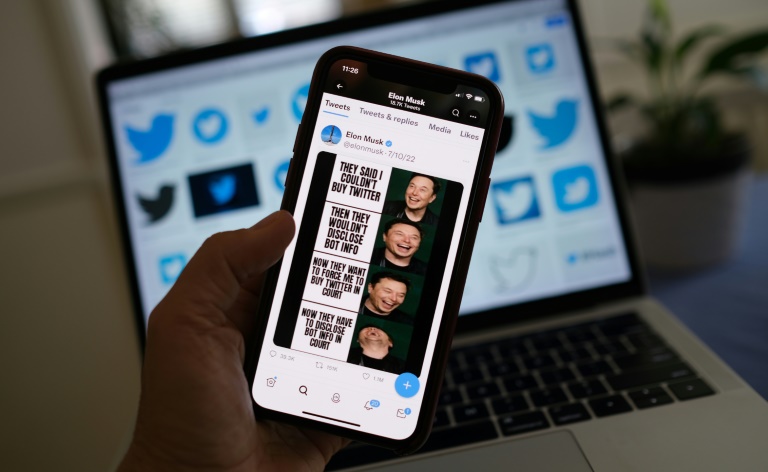 The high stakes court battle between Elon Musk and Twitter kicked off on Tuesday, as the social media firm tries to force the entrepreneur to honor their $44 billion buyout deal.
The first hearing was centering on Twitter's push to set a trial date for as early as September in a case focused on Musk's move to walk away on allegations the platform misled him about its tally of fake accounts.
Billions of dollars are at stake, but so is the future of the platform that Musk has said should allow any legal speech, an absolutist position that has sparked fears the network could be used to incite violence.
The hearing is being held in the eastern state of Delaware.
"Questions have been raised about Twitter's future, and they don't want this to drag on for very long," said Carl Tobias, a University of Richmond law professor.
Musk's legal team has filed papers arguing that date is far too soon for such a complex matter, and instead proposed mid-February.
Twitter lawyers noted the deal is supposed to close toward the end of October, just six months after Musk launched an unsolicited bid that the company's board first resisted but then supported.
The world's richest person has backed away from the deal in recent months as tech stocks have tumbled, and Twitter's value has fallen well below the $54.20 per share he offered.
– Musk willingness to fight –
Rather than Silicon Valley, where Twitter is based, the company has lodged its lawsuit against Musk in Delaware.
The firm is incorporated in the tiny state like scores of other companies, and the case will happen in the Delaware Chancery Court that has deep experience in business disputes.
"The Chancery Court, which handles most of these matters, is very expert in corporate law, and more particularly, mergers and acquisitions. So this is the place to go," Tobias added.
Kathaleen McCormick, the judge overseeing the case, comes with a no-nonsense reputation.
She also reportedly has the distinction of previously ordering a reluctant buyer into completing a corporate merger.
A forced closing of the Twitter deal is a scenario that some analysts consider possible.
"(Wall) Street and legal experts across the board view Twitter as having a 'strong iron fist upper hand,' heading into the Delaware court battle after months of this fiasco and nightmare," analyst Dan Ives wrote last week.
He also noted that less likely options include Musk paying a $1 billion breakup fee and being able to walk away, or winning outright on his fake-account argument.
After pausing the deal in May, Musk's lawyers announced in July he was "terminating" the agreement because of skepticism over Twitter's false or spam accounts tally and allegations the firm was not forthcoming with details.
Tuesday's hearing will be just the first step in what could be a lengthy legal fight that could end in a trial, but also a settlement.
"Musk has shown his willingness to take things all the way to the end in Delaware court," said Adam Badawi, a University of California at Berkeley law professor.
"I think settling is not necessarily his instinct."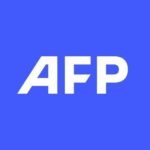 With 2,400 staff representing 100 different nationalities, AFP covers the world as a leading global news agency. AFP provides fast, comprehensive and verified coverage of the issues affecting our daily lives.
Uber settles US lawsuit over disabled rider 'wait fees'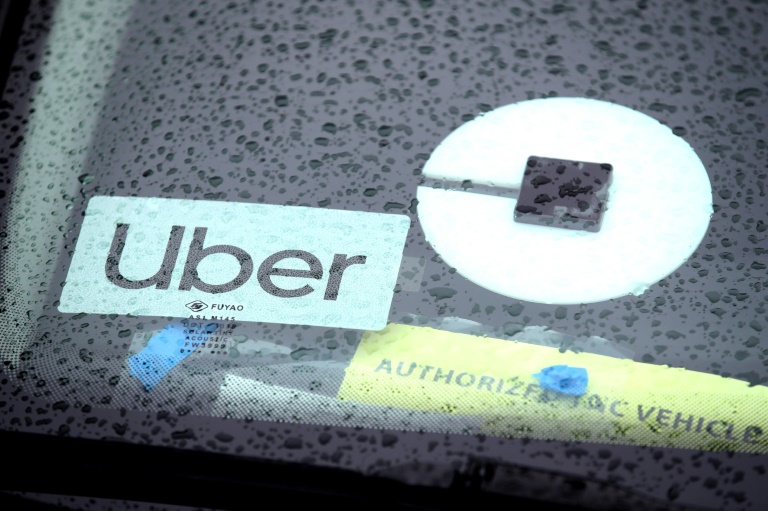 Uber will offer several million dollars in compensation to tens of thousands of passengers with disabilities who were charged extra fees, US prosecutors said Monday.
The case brought by the US Department of Justice centered on disabled passengers allegedly being made to pay wait charges because they needed extra time to board vehicles.
Under the settlement, Uber will issue credits to more than 65,000 eligible riders that are worth double the amount of wait time fees they were ever charged, which could potentially amount to millions of dollars.
The ride-share company also agreed to pay over $1.7 million to riders who complained to Uber about the fees, and $500,000 to other impacted people.
"People with disabilities should not be made to feel like second-class citizens or punished because of their disability, which is exactly what Uber's wait time fee policy did," said assistant attorney general Kristen Clarke.
Uber said it was "pleased" by the settlement.
"Prior to this matter being filed we made changes so that any rider who shares that they have a disability would have wait time fees waived automatically," the company said.
Uber charges a fee if a driver has to wait more than two minutes to pick up any passenger, but the Department of Justice said applying those fees to riders with disabilities amounts to unlawful discrimination.
Under the terms of a two-year agreement, Uber will continue to waive wait time fees for riders who need more time to board because of disabilities, and ensure refunds are easily available in event such fees are wrongly charged, prosecutors said.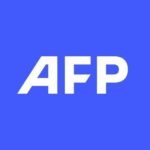 With 2,400 staff representing 100 different nationalities, AFP covers the world as a leading global news agency. AFP provides fast, comprehensive and verified coverage of the issues affecting our daily lives.
Airbus tails Boeing in Farnborough jet orders tussle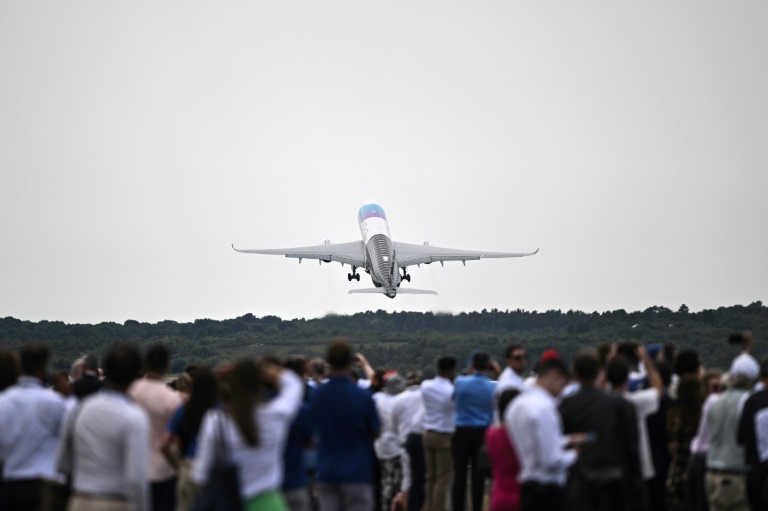 European planemaker Airbus trailed its fierce US rival Boeing in an orders battle on the second day of the Farnborough airshow on Tuesday, as southern England buckled under a record heatwave.
Airbus finally opened its orders account with a $1.1-billion order for 12 Airbus A220-300 passenger jets from Delta Airlines.
The new jets are due for delivery from 2026, and bring its total firm A220 order to 107 of the single-aisle aircraft.
However, Boeing already had the upper hand after clinching a $13.5-billion order for Boeing's crisis-hit MAX from Delta on the first day of Farnborough on Monday.
The US carrier ordered 100 medium-haul MAX jets with an option for 30 more, and swiftly afterwards Japan's ANA agreed to buy 20 MAX 8 jets worth $2.4 billion.
The MAX jet, which suffered two deadly crashes in 2018 and 2019, is experiencing a rush of interest at this year's five-day Farnborough spectacle southwest of London.
Independent aviation analyst Howard Wheeldon said customers were giving the MAX a thumbs-up, at an airshow where Boeing normally saves its biggest deal for the end.
"This is a vote of confidence and a sign that they are now moving forward from the MAX crisis and in the right direction," Wheeldon told AFP.
Boeing then won another massive boost Tuesday as investment fund 777 Partners ordered up to 66 of the MAX passenger aircraft worth a combined $8 billion.
It also sealed a $1.5-billion deal with leasing company AerCap for five more 787 Dreamliner jets.
Customers are expected to win a discount on list prices as is traditionally the case for big orders.
– Emissions –
Wheeldon sounded a note of caution over the post-Covid recovery despite growing sector-wide optimism over the outlook at the airshow.
"There will be other orders but none of this suggests that the industry itself is moving forward," added Wheeldon.
"Ticket prices have risen steeply and aircraft are far from full. Shortage of staff and other skills continues to impact and there are no quick fixes.
"This is an industry that has been in turmoil because of Covid but also one that knows the pressures from other factors such as climate change and rising costs are not easily solved."
Aviation analyst John Strickland said the latest edition of Farnborough — the first since 2018 — was not "flush" with orders.
But "it marks a moment of rehabilitation for Boeing", he added.
Farnborough this year partly focuses on the themes of decarbonisation and sustainability in a sector often criticised for its impact on emissions and climate change.
The UK government has launched a new "Jet Zero" strategy and vowed that aviation emissions should not return to pre-Covid levels.
The plan, presented by Transport Secretary Grant Shapps at Farnborough, requires UK domestic aviation and English airports to attain net zero carbon emissions by 2040.
Yet environmental campaign group Greenpeace has slammed the strategy as a short-term move that shifted responsibility away from government.
Greenpeace UK programme director Emily Armistead dismissed the plan as "vague aspirations to technological innovation", which would fail to cut emissions in the short to medium term.
She accused the government of failing to have the courage to regulate aviation emissions.
"This isn't a plan to do that, just a delaying tactic and a very expensive waste of time," she added.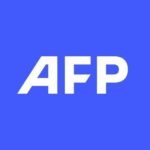 With 2,400 staff representing 100 different nationalities, AFP covers the world as a leading global news agency. AFP provides fast, comprehensive and verified coverage of the issues affecting our daily lives.