US suspends solar tariffs, boosts production in clean energy push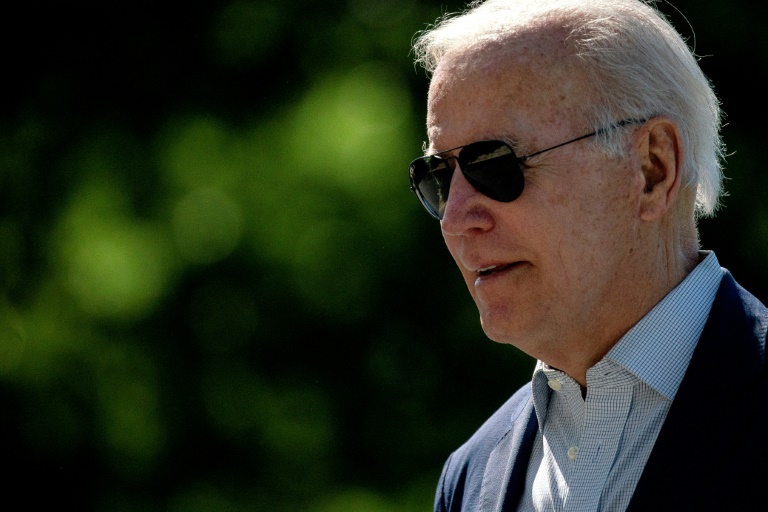 US President Joe Biden on Monday will suspend tariffs for two years on solar panel imports from four countries and invoke a key power to compel domestic manufacture of clean energy technology, the White House said.
The moves are aimed at boosting renewable capacity and combating climate change, a priority for the president whose green ambitions have met with mixed success.
"Today's clean energy technologies are a critical part of the arsenal we must harness to lower energy costs for families, reduce risks to our power grid, and tackle the urgent crisis of a changing climate," the White House said in a fact sheet.
It added that, compared to when Biden took office, the United States was on track to triple domestic solar manufacturing capacity by 2024, from 7.5 gigawatts to 22.5 gigawatts, enough to enable 3.3 million homes to switch to solar each year.
Duties will be lifted on certain solar parts from Cambodia, Malaysia, Thailand, and Vietnam — but not China — as a "bridge" to ensure the United States has access to sufficient parts to meet electricity needs while domestic capacity scales up.
China is excluded as the Commerce Department investigates whether some Chinese companies are circumventing US customs duties by assembling parts in the four countries.
At the same time, Biden's administration will invoke the Defense Production Act (DPA) to accelerate production, and use the federal government's purchasing power to increase demand.
Solar panel parts, building insulation and efficient heat pumps are all targeted under the DPA.
Former president Donald Trump used the same powers during the Covid pandemic to increase production of medicines and equipment, and it was also invoked during World War II.
Most recently, Biden used the act to help baby formula makers to overcome a production shortfall.
The administration will also look to permit more clean energy projects on public lands, including both solar and wind.
"The fact is with a stronger clean energy arsenal, the United States can also be a stronger power partner to our allies all around the world, especially in the face of Putin's war in Ukraine," a senior administration official told reporters.
"The stakes are high and the president is taking action."
Biden has succeeded in getting Congress to pass a bipartisan infrastructure law, a pillar in his climate policy, but has failed to pass a second proposed law, the Build Back Better act.
At the same time he has been criticized by environmental groups for plans to resume oil and gas drilling on public lands, reneging on a campaign promise.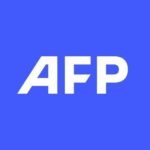 With 2,400 staff representing 100 different nationalities, AFP covers the world as a leading global news agency. AFP provides fast, comprehensive and verified coverage of the issues affecting our daily lives.
Musk accuses Twitter of withholding data, says may withdraw bid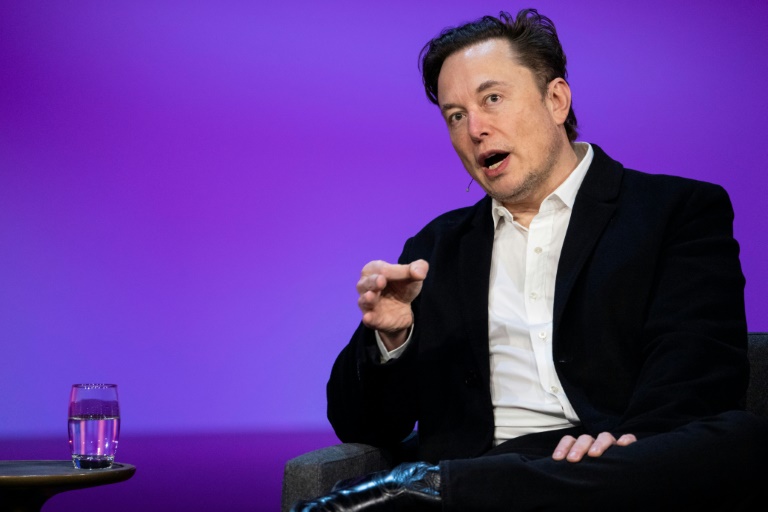 Elon Musk threatened Monday to withdraw his bid to buy Twitter, accusing it of failing to provide data on fake accounts, in the latest twist in the Tesla billionaire's push to acquire the social network.
Twitter has committed "a clear material breach" of its "obligations under the merger agreement and Mr. Musk reserves … his right not to consummate the transaction," according to a document filed with securities regulators.
The filing marks an escalation of Musk's prior statements that have highlighted fake accounts as a threat to his proposed $44 billion deal to take over Twitter.
Musk has said that the real number of bots may be four times higher than Twitter estimates.
Bots can be used on social media to spread false news or create a distorted impression of how widely information is being consumed and shared.
Twitter chief executive Parag Agrawal has said that fewer than five percent of accounts active on any given day at Twitter are bots, but that analysis cannot be replicated externally due to the need to keep user data private.
Musk has been dismissive of Twitter's responses and reiterated that stance in Monday's filing.
To execute the deal, Musk "must have a complete and accurate understanding of the very core of Twitter's business model — its active user base," said the filing. 
"Mr. Musk believes Twitter is transparently refusing to comply with its obligations under the merger agreement, which is causing further suspicion that the company is withholding the requested data due to concern for what Mr. Musk's own analysis of that data will uncover."
Shares of Twitter fell 3.6 percent to $38.70 in early trading.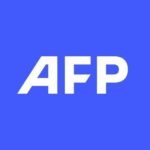 With 2,400 staff representing 100 different nationalities, AFP covers the world as a leading global news agency. AFP provides fast, comprehensive and verified coverage of the issues affecting our daily lives.
US fund sues London Metal Exchange over nickel trade halt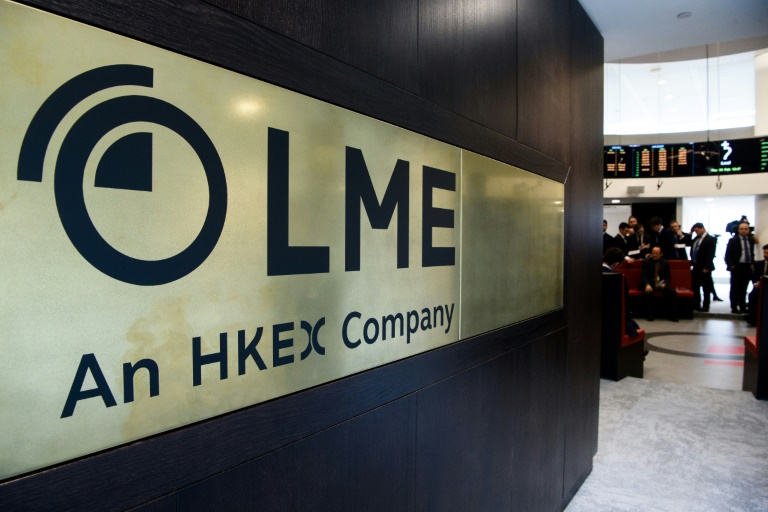 A US investment firm has filed a $456-million lawsuit against the London Metal Exchange for suspending nickel trading during a huge surge in prices in March, the two sides said Monday.
The prices for the metal, used in stainless steel and electric vehicle batteries, jumped on March 8 to a then-record high of $101,365 per tonne on a bad bet from a Chinese billionaire after Russia's invasion of Ukraine.
The LME subsequently decided to cancel all trades made that day and temporarily halted trading.
That left nickel's record high at $48,002 per tonne, set on March 7.
The turmoil prompted fierce investor criticism of LME management, and UK financial regulators launched a review into the matter.
The US investment firm, Elliott Management, considers that by cancelling nickel trades, the LME either "acted unlawfully" by exceeding its powers or exercised them "unreasonably and irrationally" by "taking into account irrelevant factors", a spokesman for the fund said.
LME's owner, Hong Kong Exchanges and Clearing Limited, said in a statement that Elliott Management's claim is "without merit and the LME will contest it vigorously".
The LME said in a separate statement that it had cancelled trades to "take the market back to the last point in time at which the LME could be confident that the market was operating in an orderly way".
"At all times the LME, and LME Clear, sought to act in the interests of the market as a whole," it added.
Moscow's invasion sparked nickel market chaos because of concerns about supplies from Russia, the world's third-biggest producer of the industrial metal.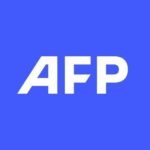 With 2,400 staff representing 100 different nationalities, AFP covers the world as a leading global news agency. AFP provides fast, comprehensive and verified coverage of the issues affecting our daily lives.
In Ukraine's 'martyr towns', hopes for speedy reconstruction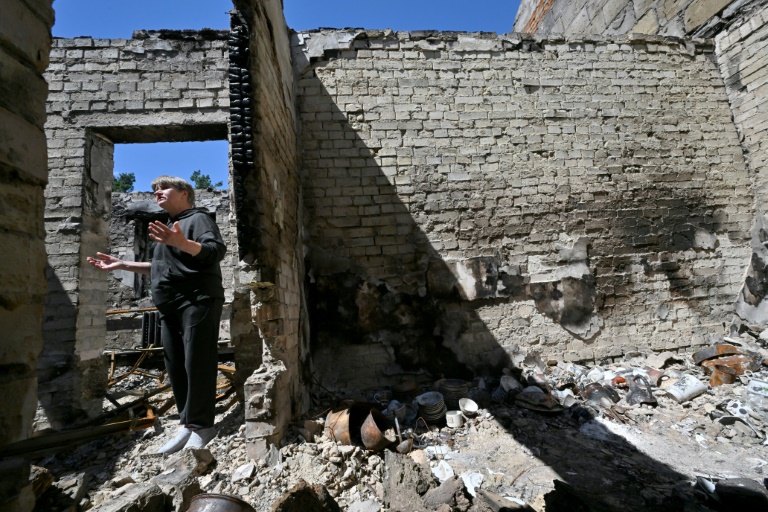 Zoya Potapova planted flowers behind the ruins of her home — bombed by Moscow in March — in the hope of a quick restoration even before any building work had begun.
Like Potapova, many residents of satellite towns north of the Ukrainian capital Kyiv are overcoming difficult memories of Russia's occupation and placing their hope in the government's promise of reconstruction.
In the settlement of Gorenka, which was pummelled at the beginning of Moscow's invasion, the time is now for Potapova, who lost her husband in the conflict.
"I hope we won't be forgotten. We did a lot to stop the advance towards the capital," she says tearfully, throwing up her arms next to the charred remains of her home.
A local official, Tetiana Shepeleva, told AFP that 1,000 homes had been reported as either entirely or partially destroyed.
– Modular housing units – 
Potapova's garden is thriving and beneath fruit trees shredded by shrapnel, potatoes and strawberries are flourishing.
Thanks to a streak of good weather, some residents are taking reconstruction efforts into their own hands. 
But there is a conspicuous lack of help and building material in the town, whose pre-war population was around 10,000 people.
The need for both is great across Ukraine. In late May, Prime Minister Denys Shmygal estimated the cost of the destruction wrought by Russia's invasion at 561 billion euros ($603 billion).
For now, the priority in liberated towns north of Kyiv appears to be demining and AFP journalists there heard military engineers clearing unexploded ordnance.
Electricity is gradually being restored and so too a bridge near Gorenka.
In the town of Bucha, which has become synonymous with the alleged war crimes carried out by Russian troops, some 600 families are looking for a roof over their heads or renting vacation properties.
The town was known as a calm getaway surrounded by quiet pine forests before the invasion.
Some of those returning are being put up in grey shipping containers installed next to a large market that was reduced to a mess of sheet metal.
Polish Prime Minister Mateusz Morawiecki during a recent visit to Borodianka near Gorenka opened the first settlement for people left homeless by the conflict.
The settlement uses temporary modular housing units and more are planned in Ivankiv, Gostomel and Bucha.
"They're made available for free by the government with enough space for 92 families," said Bucha's mayor, 50-year-old Anatoly Fedoruk, describing the compartments of 20 square metres (215 square feet) each that can accommodate four people.
– 'We will get back everything' – 
These makeshift homes provide clean living spaces, disinfected toilets and canteens with painted walls, accompanied by signs urging residents to stay strong, happy and hopeful.
Oksana Polishchuk's own home was partially destroyed and her food stand went up in flames.
But the 41-year-old trader, who still suffers frequent panic attacks and is receiving psychological help, said she was not waiting for her house to be rebuilt.
"I want to be compensated and rebuild my life elsewhere," she said.
"Ukrainians are not afraid of the rebuilding effort that awaits them.
"We will get back everything we had before. The only important thing is winning this war."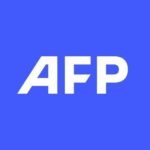 With 2,400 staff representing 100 different nationalities, AFP covers the world as a leading global news agency. AFP provides fast, comprehensive and verified coverage of the issues affecting our daily lives.