US urges Russia to open Ukrainian ports for grain exports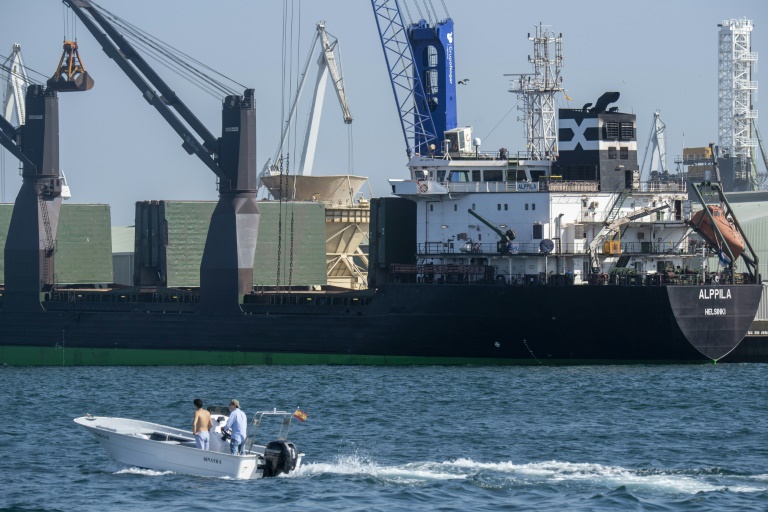 US Agriculture Secretary Tom Vilsack called on Russia Thursday to rapidly open Ukraine's ports to permit the export of millions of tonnes of stockpiled grain.
"They should be acting immediately to open up those ports and they should end this war," Vilsack told reporters at the United Nations.
"This is serious thing, we shouldn't be using food as a weapon," he said.
The United Nations has been deep in talks between Moscow, Kyiv and Ankara for weeks on how to open up the Black Sea, where the Russian navy has created a blockade around Ukraine, to commercial cargo ships to carry the grain to global markets.
Such an agreement would also permit Russian fertilizer, now blocked by sanctions, to return to the global market.
With grain prices soaring internationally and key importers in the Middle East and Africa facing supply shortfalls, Moscow has demanded that economic sanctions on it be lifted in exchange for allowing the exports.
Vilsack said US and European sanctions do not apply to grains and fertilizers.
Addressing the ongoing talks on the issue, Vilsack said he hoped that Russia would "take this thing seriously and that they're not just doing this to create an image."
He urged Moscow "to make sure that they are negotiating in good faith about the reopening of the ports and they do so quickly. Because the need is immediate."
Vilsack said a US proposal to build silos in Poland to receive Ukrainian grain was to reduce the possibility of spoilage before the grain can transported to markets.
On Wednesday, Turkish Foreign Minister Mevlut Cavusoglu said Ankara is ready to host a four-way meeting with the United Nations, Russia and Ukraine to organize the export of grain through the Black Sea. 
Under the plan, safe corridors for grain exports from Ukraine could be established without de-mining in the Black Sea, he said.
"If Russia answers positively, there will be a four-partite meeting in Istanbul," Cavusoglu said.
There was no immediate comment from Moscow.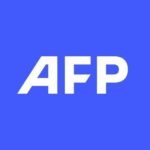 With 2,400 staff representing 100 different nationalities, AFP covers the world as a leading global news agency. AFP provides fast, comprehensive and verified coverage of the issues affecting our daily lives.
Is recession the only way out of US inflation scourge?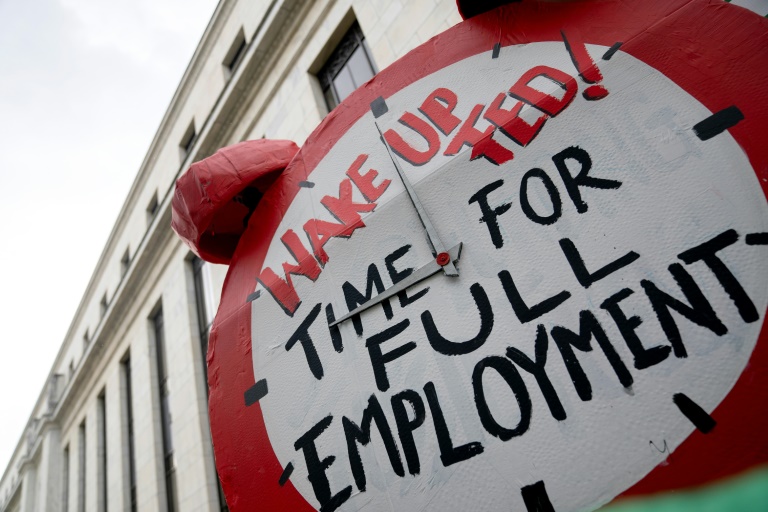 A massive interest rate hike by the US Federal Reserve and promises of more to come are fueling warnings that the only offramp from the searing price hikes engulfing American families is a full-blown recession.
The Fed remains hopeful it can slow activity and demand, cooling the blistering pace of inflation, without derailing the world's largest economy. But skepticism is growing about the chances of success.
The central bank hiked the benchmark borrowing rate on Wednesday by three-quarters of a point, the biggest increase in nearly 30 years, and indicated a similar move is possible in July. 
The super-sized rate increase came as the Fed faces intense pressure to curb soaring gas, food and housing prices that have left millions of Americans struggling to make ends meet and sent President Joe Biden's approval ratings plunging. 
The central bank has raised the key rate 1.5 points since March, as the Russian invasion of Ukraine and ongoing Covid-related supply chain issues combine to send prices up at the fastest pace in more than four decades.
Fed Chair Jerome Powell said recession is not the goal, but bringing down inflation "expeditiously" is "essential" since that is vital to a healthy economy.
But Kathy Bostjancic, chief US economist at Oxford Economics, warned that "it becomes very difficult to thread that needle." 
The Fed will need a Goldilocks scenario where "a number of things fall into place and at the right time," she told AFP.
The healthy US labor market and strong consumer demand, helped by a beefy stockpile of savings, are working in the Fed's favor and could support activity even as the economy cools.
In the wake of the Fed decision, mortgage rates rocketed to their highest level in 13 years, with the average for a 30-year, fixed rate home loan reaching 5.78 percent.
Drivers still face gas prices at the pump of more than $5 a gallon, although for the first time in days, the national average fell on Wednesday, down from Tuesday's record.
"My colleagues and I are acutely aware that high inflation imposes significant hardship, especially on those least able to meet the higher costs of essentials like food, housing and transportation," Powell told reporters after the rate hike was announced.
– Higher unemployment –
With the shift towards prioritizing the aggressive tightening of lending conditions — which policymakers see rising to 3.8 percent next year — the best the Fed might be able to hope for now is a "softish" landing, which would include higher joblessness.
The economy has continued to create jobs: the unemployment rate in May was 3.6 percent, just a tick above its pre-pandemic level, and there are nearly two job openings for every unemployment person, compared to 1.3 pre-Covid.
The Fed chief said "a 4.1 percent unemployment rate with inflation of well on its way to two percent, I think that would be a successful outcome."
But he stressed that "events of the last few months have raised the degree of difficulty" in achieving the soft landing, and it likely will "depend on factors that we don't control."
But a half-point increase in the jobless rate can signal the start of a recession.
Diane Swonk of Grant Thornton, a long-time Fed watcher, called the central bank's outlook "fanciful."
– Rising risks –
Steve Englander of Standard Chartered Bank and a former Fed economist does not expect a recession — usually defined as two quarters of negative growth — and said unemployment may not have to increase by that much to achieve the Fed's goals.
But the central bank will have to shrink demand, and "it'll be painful, even if it's not a technical recession."
"The risk of a recession is rising and it's rising sharply," he told AFP.
But it is a risk the Fed is willing to take since it has made fighting inflation the priority.
Bostjancic said a softish landing is still possible, but without tough action to contain prices, the US could face stagflation — lower or negative growth with high inflation — last seen in the 1970s and 80s.
"The Fed is worried that if they don't take care of inflation, now, it's going to linger and be a problem many years into the future," she said.
hsto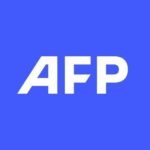 With 2,400 staff representing 100 different nationalities, AFP covers the world as a leading global news agency. AFP provides fast, comprehensive and verified coverage of the issues affecting our daily lives.
Binance boss bullish despite rypto crash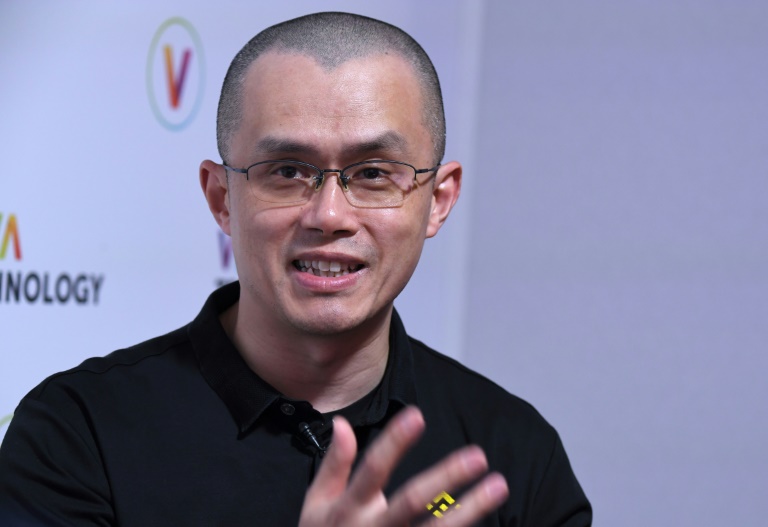 Cryptocurrencies are here to stay and their dramatic recent crash is just part of an economic cycle, Changpeng Zhao, one of crypto's most influential figures, told AFP in an interview on Thursday.
The China-born Canadian entrepreneur heads Binance, the biggest exchange in the market that boasted $32 trillion in transactions last year and 120 million customers.
"It does cause worries," Zhao said of a slump that has wiped $2 trillion from the value of crypto assets in the past seven months. "But we expect this, it's not unusual, the markets go up and down, stock markets go up and down." 
The unflappable mogul, who talked to AFP at the VivaTech conference in Paris, largely steers clear of the flashy displays of wealth associated with many crypto entrepreneurs.
Casually dressed in a company polo shirt, the 44-year-old, who describes himself as a "normal guy", calmly explained how the firm had weathered a storm that saw others collapse.
"I think we've just been very frugal in our spending," he said.
"We didn't spend heavily on advertising, we didn't name stadiums, we didn't sponsor Super Bowl." 
He quickly added that he did not believe such outlays were necessarily bad, seemingly keen not to directly criticise competitors.
Zhao had earlier tweeted a similar jibe that many took to be directed at Coinbase, a US exchange that spent heavily on flashy ads but is now laying off hundreds of workers.
By way of contrast, Zhao announced this week that Binance was hiring 2,000 new workers.
– 'Bad tool' for criminals –
Binance operates in a largely unregulated corner of the economy that is accused of being a haven for money-laundering, scams, sanctions busting and even terrorist funding.
Zhao called the money-laundering links a "complete myth".
"We work with law enforcement everywhere in the world," he said, highlighting that his firm employs ex-law enforcement officers.
"With large data you can really figure out who owns which address with a fairly high degree of certainty," he said of blockchain, the digital ledger that underpins crypto. 
"Because of that, most criminals do not use blockchain for criminal activity. It's just a very bad tool."
Nevertheless, he treaded carefully when asked if he supported further regulation. 
"The regulators don't know what to regulate," he said.
"We have to wait for the industry to develop a little bit and then figure out the regulations."
He said it could take decades, pointing out that even now banks continued to face new regulations. 
– Killer apps –
Critics see crypto as a glorified ponzi scheme and believe the industry will not last for decades, but enthusiasts like Zhao are keen to compare it with the tech industry of the early 2000s.
He said many companies went to the wall in the 2000s but the sector emerged stronger, helmed by titans like Google and Amazon.
But there is a crucial difference — those internet pioneers had an obvious utility. Few can clearly state the utility of crypto.
Zhao lists what he sees as the "killer apps", which amount to facilitating fundraising for start-ups and generating income for artists.
"It allows artists and content creators to access a global audience, you cannot do that with traditional art galleries, the infrastructure is just not there," he said.
He also repeated the idea that cryptocurrencies would allow those without bank accounts to have some means of storing their wealth and transferring money across borders.
Though critics point out that high transaction fees, tricky to use software and low security mean this is unlikely to become reality any time soon.
And Zhao is reluctant to be drawn on how the prices of crypto assets might recover in the short term, preferring to fall back on the comparison with tech firms whose services we use every day.
"I believe in 20 years everybody will be using blockchain technology for transacting value," he said. "But they may not even think about it."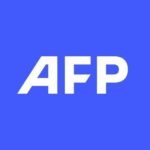 With 2,400 staff representing 100 different nationalities, AFP covers the world as a leading global news agency. AFP provides fast, comprehensive and verified coverage of the issues affecting our daily lives.
Ferrari says 80% of its models will be electric or hybrid by 2030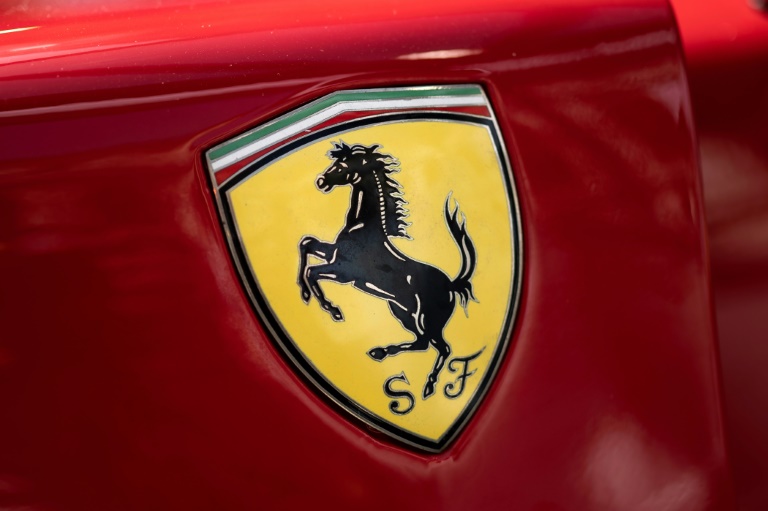 Ferrari unveiled Thursday plans to turn 80 percent of its production into all-electric or hybrid cars by 2030 in a major shift for an iconic brand renowned for its powerful combustion engines.
"Electrification is a way to improve performance," new chief executive Benedetto Vigna said as he unveiled a four-year strategic plan at the brand's historic Maranello site in northern Italy.
The 2022-2026 plan will be driven by the launch of new products — including Ferrari's first 100 percent electric car, set to be presented in 2025.
"Ferrari's first all-electric car will be 100 percent a sports car," commercial director Enrico Galliera told AFP.
"We will develop an electric car that will deliver the same emotions as when you drive a (traditional) Ferrari," he pledged, without revealing any technical details.
The Italian luxury carmaker plans to expand the Maranello plant and create a third production line for hybrid and electric vehicles.
Under the plan, some 60 percent of its production would be all-electric or hybrid models by 2026, rising to 80 percent by 2030.
Other upcoming new products include Ferrari's first SUV, "Purosangue" (Thoroughbred), which will be unveiled in September, with deliveries from 2023.
Including the all-electric offer, another 15 new launches are expected between 2023 and 2026, Vigna said.
Ferrari, which celebrates its 75th anniversary this year, broke results records in 2021, delivering 11,155 cars — up 22.3 percent  — and generating revenue of 4.3 billion euros (up 23.4 percent).
It said Thursday it was setting an ambitious target for revenues. The 6.7-billion-euro ($7-billion) goal for 2026 is well above this year's estimated revenue of around 4.8 billion euros.  
Vigna did not give many details of the new Purosangue, other than that it will be a sports car and will have a V12 engine, a trademark of the mythical brand.
But he said: "I am confident it will exceed all expectations."
He emphasised its exclusivity, saying it would make up on average fewer than 20 percent of total deliveries.
Under the previous strategic plan unveiled in 2018, Ferrari had also promised the launch of 15 cars — a target Vigna said had been reached.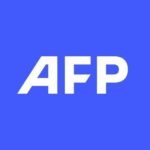 With 2,400 staff representing 100 different nationalities, AFP covers the world as a leading global news agency. AFP provides fast, comprehensive and verified coverage of the issues affecting our daily lives.