Warehouse business catches fire, boosted by pandemic, e-commerce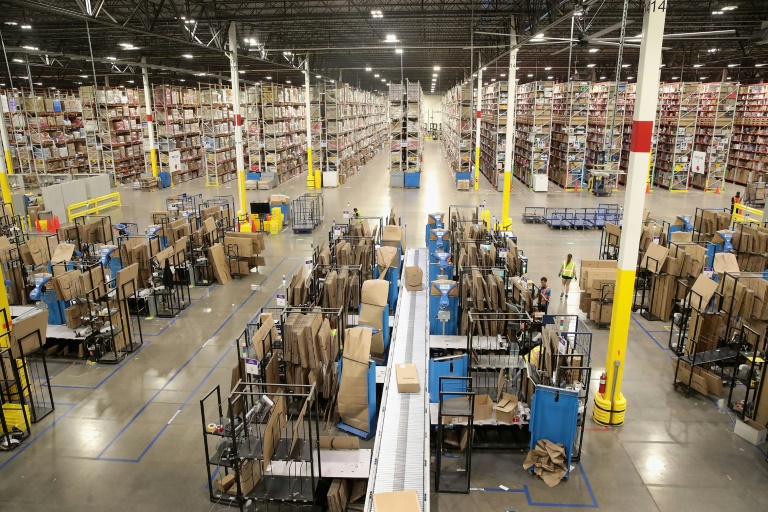 The rise of e-commerce and the logistical nightmare created by the Covid-19 pandemic have caused a surge in demand for warehouse space in the United States, and big investment funds have taken note.
"It's been a tremendous struggle to find the appropriate location for clients," said Michael Schipper of Blau & Berg, a commercial real estate specialist in New Jersey and New York.
Available space has been dwindling steadily for a year and a half, and the vacancy rate is now 3.4 percent, although developers delivered 90 million square feet of new warehouse space in the first three months of the year, according to commercial real estate firm Jones Lang LaSalle.
Demand is so strong that purchase prices have tripled or quadrupled in just six years in northern New Jersey. 
Nationally, average rental costs have jumped 22 percent in two years, according to analytics firm Beroe. 
"Demand for space from logistics and distribution activities driven by e-commerce industry" is the major factor in the US market, according to Beroe, which notes that demand has exceeded supply for 18 months. 
In addition, unlike traditional storage sites, fulfilling online orders requires technologically advanced warehouses, said Mark Manduca, chief investment officer at GXO, a supply chain management company.
Beroe said this equipment, which requires massive investments, allows firms "to improve warehouse efficiency and to speed up warehouse activities to meet the same-day delivery demands." 
Pioneered by Amazon, other retailers were obliged to scramble to catch up to the new standard of immediate delivery set by the Seattle-based online sales giant.
In recent years, a lot of those companies have been rapidly ramping up their own e-commerce efforts, Manduca said. 
"Those are the people that are really driving that demand for last mile warehousing," he said.
The demands of instant delivery have forced many sellers to acquire multiple storage locations to get closer to customers, especially in urban areas where real estate was already expensive.
The coronavirus pandemic accelerated that trend, as e-commerce sales surged by 56 percent between early 2020 and early 2022.
– A correction coming?-
Another pandemic effect was the logistical mess caused by Covid-lockdowns and health restrictions. 
That revealed storage capacity "in the wrong place, supply chain issues, and more recently, inventory rebuilds that have kind of almost overshot to a certain degree," Manduca said.
To address those issues, he says, many companies are "now looking at facilities closer to home, which is naturally increasing the demand for warehousing," he said. 
Amid the rise in demand, private equity firm Blackstone has invested heavily in the sector, and currently owns $170 billion worth of warehouses. It now rivals Prologis, the world's number one.
"We're also now seeing a surge in corporations increasing inventory holdings to mitigate supply chain issues" and are therefore looking for additional storage space, Blackstone President Jon Gray said in April. 
Other private equity giants, such as KKR, Carlyle, Apollo or Sweden's EQT have all bought sites to ride the wave. 
But Schipper cautions that while the warehousing industry "has a long term positive trajectory, … I think that there needs to be a pause." 
"You cannot run up in parabolic fashion forever," he said, noting that the current tightening of credit conditions also could play a role. 
One sign of a possible correction coming: Amazon's decision to sublet or renegotiate the rent for 30 million square feet of warehouse space. 
"You're going to see demand for space go down and rental rates will stop going up at the pace that they're going up. There's just not any way around it," Ward Fitzgerald, chief executive of EQT Exeter Property Group, warned in the Wall Street Journal.
"They'll continue their trajectory maybe 12 months from now, but … there's going to be a correction."
While demand could keep rising for some time, Schipper said, "The question really is how much? And for how long?  
"I don't think anybody knows the answer."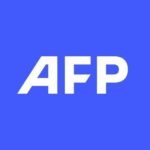 With 2,400 staff representing 100 different nationalities, AFP covers the world as a leading global news agency. AFP provides fast, comprehensive and verified coverage of the issues affecting our daily lives.
Apple store workers vote to form their first US union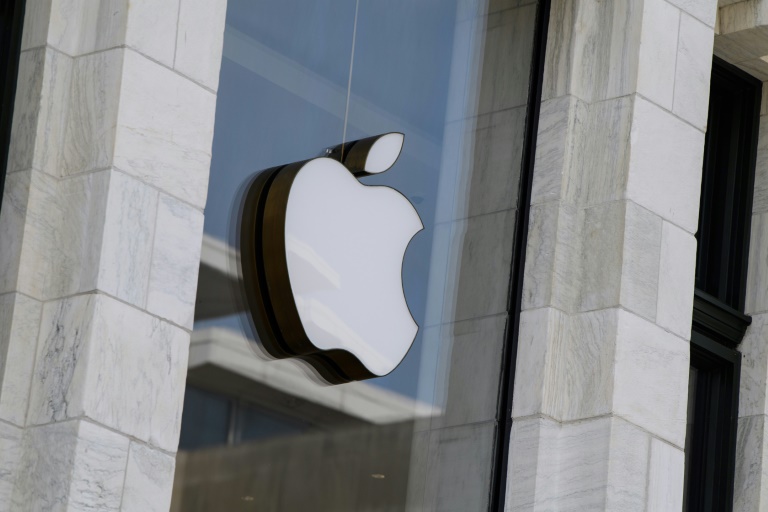 A majority of employees at a US Apple store have voted to form a union, a first for the tech giant, which has so far tried to discourage unionizing attempts. 
Of the 110 employees at the Towson, Maryland shop, 65 voted in favor and 33 against, according to a live count broadcast Saturday by the federal agency overseeing the vote.
The vote comes after a group of employees called AppleCORE (Coalition of Organized Retail Employees) campaigned for unionization. 
"We did it Towson! We won our union vote! Thanks to all who worked so hard and all who supported! Now we celebrate… Tomorrow we keep organizing," AppleCORE tweeted.
They are demanding a say in deciding on wages, hours and safety measures. 
Saturday's result means that the shop's employees, who have been voting since Wednesday, should form their own branch of the International Association of Machinists and Aerospace Workers (IAM) union, once the agency has certified the results. 
IAM International President Robert Martinez Jr said he applauded the workers' "courage."
"They made a huge sacrifice for thousands of Apple employees across the nation who had all eyes on this election. I ask Apple CEO Tim Cook to respect the election results and fast-track a first contract for the dedicated IAM CORE Apple employees in Towson," he said in a statement.
"This victory shows the growing demand for unions at Apple stores and different industries across our nation."
It was not the first time employees at an Apple store have tried to unionize, but it was the first attempt that resulted in a vote. 
Apple's director of distribution and human resources, Deirdre O'Brien, visited the shop in May to address employees. 
"I want to start out by saying it's your right to join a union, but it's equally your right not to join a union," O'Brien said, according to audio published by Vice. 
"If you're faced with that decision, I want to encourage you to consult a wide range of people and sources to understand what it could be like to work at Apple under a collective bargaining agreement." 
She said that the presence of an intermediary would complicate relations between Apple and its employees. 
The Silicon Valley giant told AFP it was "declining to comment" on the news.
Unions, on the decline for decades, have won several symbolic victories in the United States in recent months, with President Joe Biden voicing his support.  
After a union was formed at two Starbucks coffee shops in December in the northern city of Buffalo, employees at more than 160 of the chain's locations have filed for similar votes. 
At Amazon, employees at a New York warehouse surprised everyone in early April by voting overwhelmingly to form a union, a first for the online retail colossus in the United States.
But the company has asked for the result to be cancelled and a second vote to be held.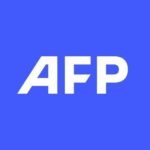 With 2,400 staff representing 100 different nationalities, AFP covers the world as a leading global news agency. AFP provides fast, comprehensive and verified coverage of the issues affecting our daily lives.
Lunch with Warren Buffett goes for a whopping $19 mn … tip included?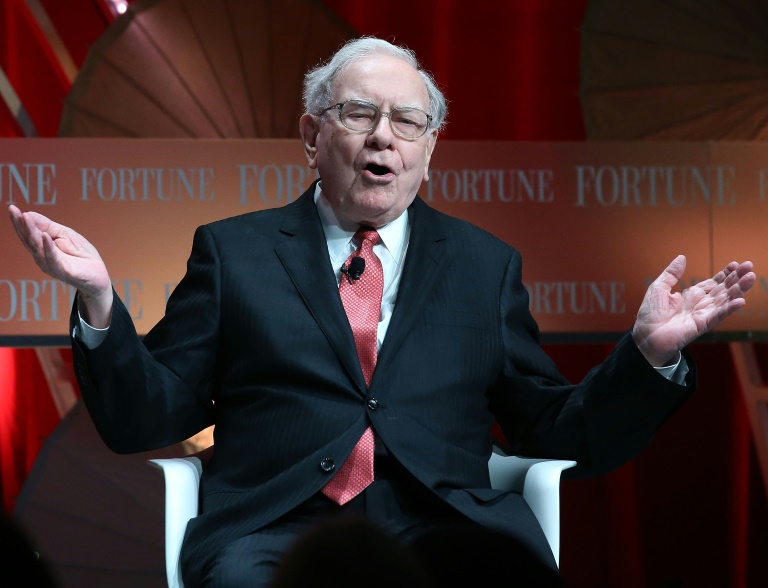 Talk about an expensive date: a mystery bidder will be spending a record $19 million for the right to have lunch with legendary American investment guru Warren Buffett. 
That whopping bid, announced by eBay, came in the 21st — and last — such charity luncheon with the aging multibillionaire, who is chairman and CEO of Berkshire Hathaway.
Bidding on the eBay website opened last Sunday at a modest $25,000. But it shot up rapidly as rival bidders tried to outdo one another, finally ending Friday at a total of just over $19 million.
The auction — held annually, though canceled by Covid-19 concerns for the past two years — raises funds for Glide, which fights poverty in San Francisco. It distributes food to the homeless and helps them find shelter, medical assistance and training.
San Francisco, a place of income extremes, has struggled for years with a large homeless population. 
This year's still-anonymous winner of the charity auction "has not only made history, but will spend an unforgettable afternoon with American legend Warren Buffett at a private lunch with up to seven guests at Smith & Wollensky Steakhouse in New York City," said an announcement posted by eBay.
The last pre-pandemic auction was won by Justin Sun, an American entrepreneur active in cryptocurrencies, who spent $4.6 million for the right to dine with Buffett, an outspoken critic of bitcoin.
The eBay statement quoted the 91-year-old Buffett — revered throughout the investment community as the "Oracle of Omaha" — as saying he had "met a lot of interesting people all over the world" through the auctions.
"The one universal characteristic," he added, "is that they feel the money is going to be put to very good uses."
Buffett's net worth was estimated in March at $117 billion, according to Forbes.com. 
He joined Bill and Malinda Gates in forming a group of the ultra-wealthy who have vowed to give away half their fortunes. Buffett is estimated to have already donated some $48 billion.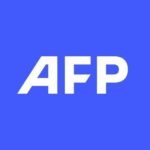 With 2,400 staff representing 100 different nationalities, AFP covers the world as a leading global news agency. AFP provides fast, comprehensive and verified coverage of the issues affecting our daily lives.
Bitcoin plunges below $20,000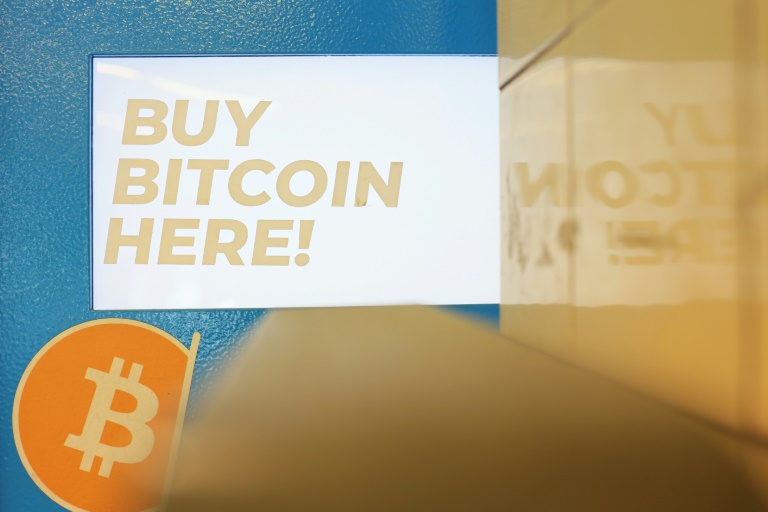 Bitcoin plunged below $20,000 on Saturday, shedding nine percent from the previous day to fall to $18,740, its lowest level since December 13, 2020.
With investors increasingly wary of risk, the world's most popular crypto asset has lost more than 72 percent of its value since reaching a high of $68,991 on November 10, 2021.
After sinking to $18,740 on Saturday, Bitcoin rose to $18,941 at 1550 GMT, down eight percent from Friday.
Other major digital currencies were also down on Saturday, including ether, which lost nearly 10 percent of its value.
World stock markets plunged this week amid fears that inflation-fighting interest rate hikes by the US Federal Reserve and other central banks could trigger a recession.
Cryptocurrencies have paid the biggest price.
The value of the global crypto market fell below the symbolic $1 trillion mark on Monday after reaching $3 trillion in November of last year.
Bitcoin's fall has been accelerated by the suspension of withdrawals by two cryptocurrency platforms.
The Celsius Network said it was pausing "all withdrawals, swap, and transfers between accounts" due to "extreme market conditions."
Babel Finance said it was facing "unusual liquidity pressures."
Major exchange Binance temporarily suspended bitcoin withdrawals and advised customers to use other networks.
Coinbase said Monday that it was trimming 18 percent of its workforce, about 1,100 jobs, citing tight economic conditions and overly rapid expansion.
"We appear to be entering a recession after a 10+ year economic boom," Coinbase founder and CEO Brian Armstrong said.
In recent years, the crypto sector benefited from a vast infusion of cash due to easy money policies from the world's biggest central banks.
However, rampant inflation has sparked tighter monetary policy across the globe, helping to send the industry crashing.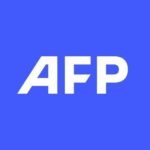 With 2,400 staff representing 100 different nationalities, AFP covers the world as a leading global news agency. AFP provides fast, comprehensive and verified coverage of the issues affecting our daily lives.