"Whatever the smart engineers work on is going to get better"
Silicon Valley entrepreneur, investor, and engineer Marc Andreessen explores what's happening now in technology.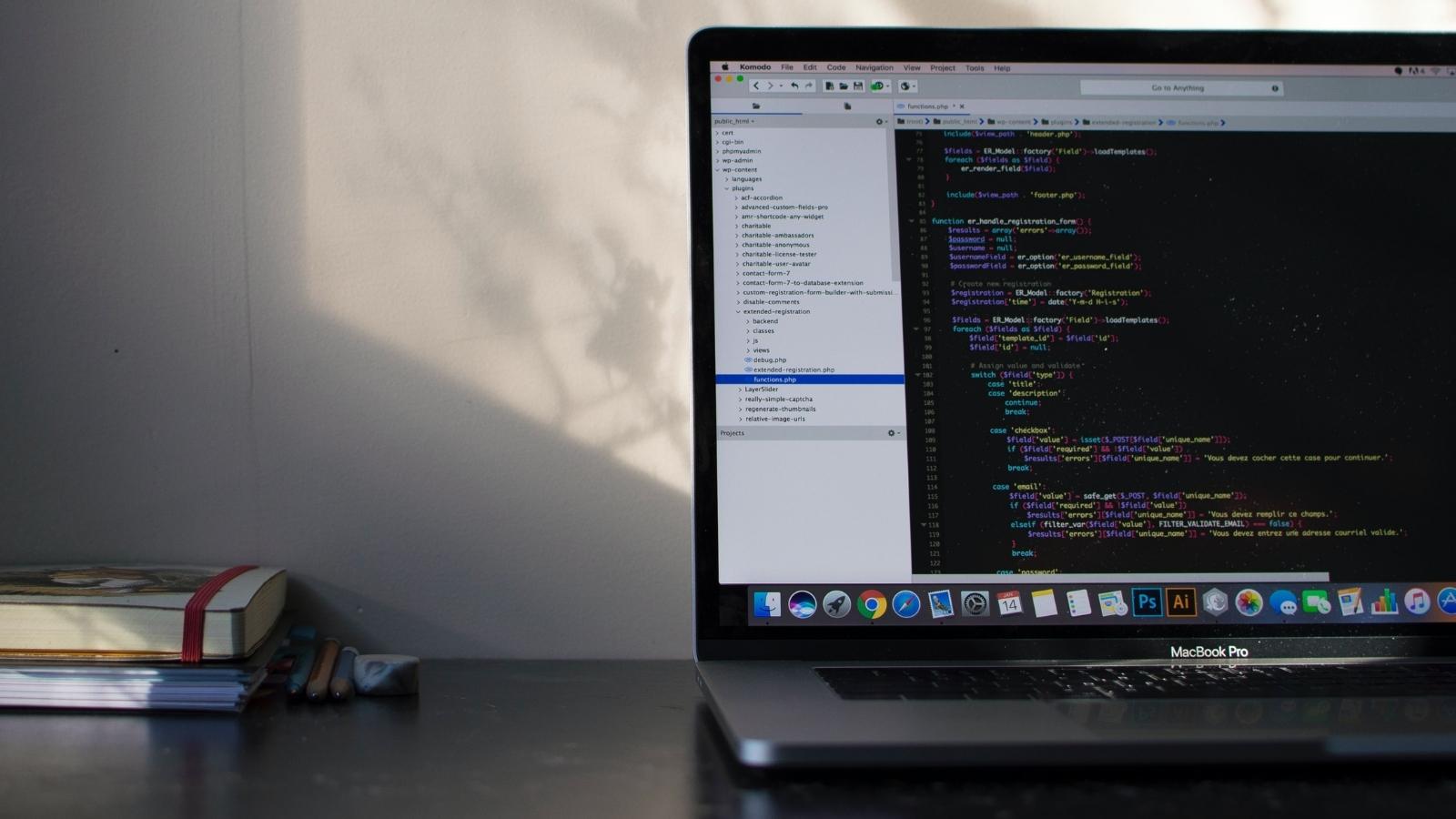 Marc Andreessen, a 28-year Silicon Valley veteran is an entrepreneur, investor, and software engineer. Most notably, he is one of the creators of early web browser Mosaic. He also launched Netscape, and early cloud and SaaS company Opsware.
At this unique moment where technology and its future can look unclear in terms of its trajectory, Andreessen sat for a new interview with McKinsey to discuss current tech trends like artificial intelligence, crypto, and Web3, and how these technologies develop and disrupt businesses.
Here are some excerpts from the interview.
On transitional tech moments:
"At any given time in the tech industry, there are two primary modes.
One is what we call search mode. You are wandering around through unfamiliar territory, and you're searching for new hills to climb. You're searching for new technologies that will work and that will capture the imagination. People will become interested, and new markets will open up.
The second is hill-climbing mode, which is basically when you exploit the new opportunity or market. As you climb the hill, you refine the products and proliferate them to a mass market."
On tech talent:
"I would break "smart people" into two sets. The ones we track primarily are engineers, right? And the nature of engineers, in any given field, is that they just go to work and write software and build gizmos. Even at moments when lots of people are disillusioned about technology, the engineers just keep showing up for work. They're engineers, it's what they do, right? So whatever the smart engineers work on is going to get better. It may or may not be commercially successful, but it is going to improve."
"The other set of people we focus on are the really good entrepreneurs. And yes, entrepreneurs respond to fads like anybody else. But when really good entrepreneurs pair with really good engineers, they start companies, they build products, and they tend to make what they're working on a lot better."
On web3 and cryptocurrency:
"I think this is a foundational technology change, a new architecture for building an entirely new generation of computing systems. We have become convinced that Web3/blockchain/crypto is foundational. It's a big hill. It's as foundational an architecture shift as the ones from mainframes to PCs, from PCs to web, from web to mobile, or from traditional software to AI. It's a fundamental shift and building this out is a 25- to 30-year process."
On what he's tell companies about digital transformation:
"Find the smartest technologist in the company and make them CEO.
I've had these conversations a thousand times with companies, with the CEO, the board of directors. They're not technologists, and I do my thing. I like people, and I like talking about this stuff. I walk them through the basics.
And I can always tell if there's a real technologist in the room. The real technologist is not sitting at the table. They're sitting against the wall. They're never in the main group, and they sit there and nod their head. They're thinking, "Finally, somebody is showing up and actually saying this to these people. Maybe they'll finally get it.""
Read the full interview transcript here.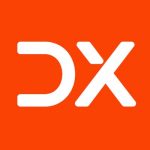 DX Journal covers the impact of digital transformation (DX) initiatives worldwide across multiple industries.
Instagram sidelines TikTok-like features following complaints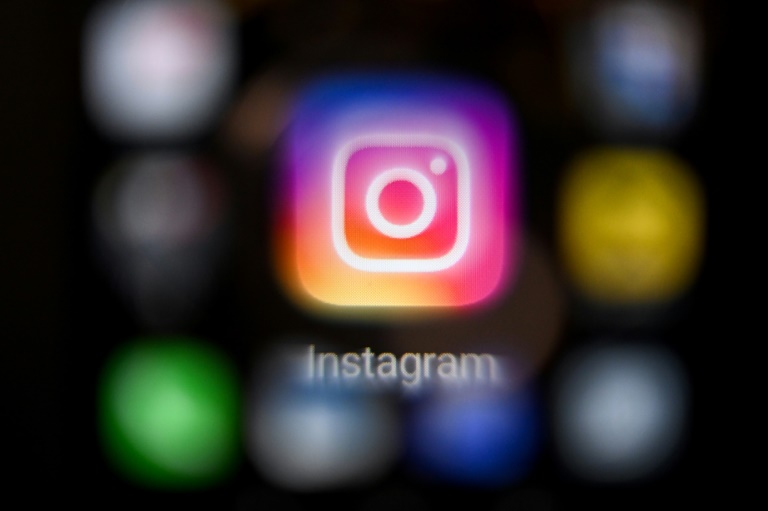 Instagram will pause features that users have campaigned against and complained make the social network too much like TikTok, according to a report in the Platformer tech newsletter Thursday.
Celebrity sisters Kim Kardashian and Kylie Jenner were some of the most vocal users to have posted messages on social media this week calling for the company to "make Instagram Instagram again" and stop trying to be like TikTok.
The slogan sprang from a change.org petition that had received more than 229,000 signatures as of late Thursday.
"Lets go back to our roots with Instagram and remember that the intention behind Instagram was to share photos, for Pete's sake," the petition read.
Instagram chief Adam Mosseri had responded to the controversy earlier this week with a video on Twitter in which he said the features were a work in progress, and being tested with a small number of users.
Changes included playing up short-form video, displaying it full-screen the way TikTok does, and recommending posts from strangers.
"I'm glad we took a risk," Mosseri was quoted as saying Thursday in an interview with Platformer's Casey Newton.
"But we definitely need to take a big step back and regroup."
"If we're not failing every once in a while, we're not thinking big enough or bold enough," Mosseri said.
Mosseri argued that the shift to more video would happen even if the service changed nothing, as users increasingly share and seek video snippets.
"If you look at what people share on Instagram, that is shifting more and more to video over time," Mosseri said.
"We are going to have to lean into that shift."
Meta chief Mark Zuckerberg backed that position during an earnings call Wednesday, saying people are increasingly watching video online.
Both Meta and Google are among companies facing increased competition from TikTok for people's attention, and have launched their own versions of short-form video sharing.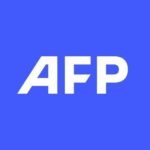 With 2,400 staff representing 100 different nationalities, AFP covers the world as a leading global news agency. AFP provides fast, comprehensive and verified coverage of the issues affecting our daily lives.
European satellite firms eye tie-up to create 'global champion'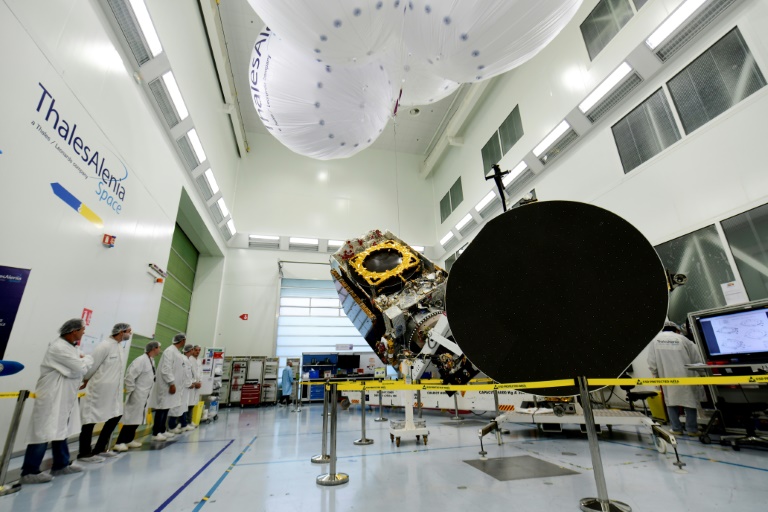 French satellite operator Eutelsat said on Monday it was in talks with British counterpart OneWeb for a tie-up to create a "global champion" in broadband internet, rivalling US operators such as Elon Musk's Starlink.
Satellite broadband promises to bring coverage to the most remote areas of the planet and supply connectivity on aeroplanes and to products like connected cars.
Starlink heads the market with more than 2,000 tiny satellites in lower-earth orbit (LEO), just a few hundred kilometres above the Earth.
Eutelsat already provides some internet services through a deal with telecoms firm Orange, using its network of 35 larger satellites that operate thousands of kilometres from Earth in geostationary orbit (GEO) that are more commonly used for TV and other communications.
But Eutelsat said its tie-up with OneWeb, if it goes through, would be the first of its kind allying GEO and LEO satellites — OneWeb has 428 in orbit.
The French firm said it would be "uniquely positioned" to exploit a market that it expected to be worth $16 billion by 2030.
The "potential all-share combination" would "create a global leader in connectivity", Eutelsat said in a statement.
– 'Logical next step' –
However, the European firms face stiff competition.
Musk is not the only tech billionaire with plans to dominate the market — Amazon founder Jeff Bezos recently announced he intended to launch some 3,200 satellites.
Money is pouring into the sector, with Bezos apparently pledged $10 billion to his so-called Project Kuiper.
Public institutions are also looking to get in on the act.
The European Union wants to deploy roughly 250 satellites by 2024 and China has a plan to launch 13,000 of its own.
The British government owns a stake in OneWeb.
Eutelsat already holds 23 percent of OneWeb's shares and the transaction would represent a "logical next step in the successful partnership", the French firm said.
The potential deal has several potential hurdles to clear though, including the need to be approved by Eutelsat shareholders and regulators.
"There can be no assurance that these discussions will result in any agreement," said the French firm.
Eutelsat's shares plunged by more than 17 percent in early trading on the Paris stock exchange.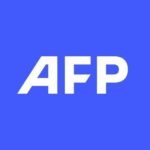 With 2,400 staff representing 100 different nationalities, AFP covers the world as a leading global news agency. AFP provides fast, comprehensive and verified coverage of the issues affecting our daily lives.
New AI tool that turns words into art enters testing phase
Artificial intelligence research firm OpenAI is conducting a wide-scale test of software that creates images from textual descriptions.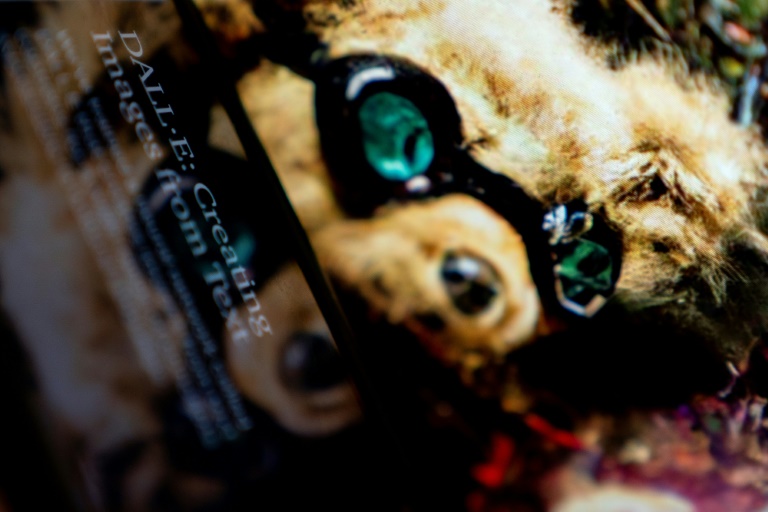 A million people eager to dabble with a new artificial intelligence tool that lets them create images simply by describing them with words will soon get their wish, its creators said Wednesday.
Artificial intelligence research firm OpenAI is conducting a wide-scale beta test of DALL-E, a cutting-edge software that creates images from textual descriptions.
Although the arrival of AI has led to fears of humans being replaced by machines in fields from customer care to journalism, enthusiasts see the technology more as an opportunity than a threat.
A video showcasing the tool on the company's web site showed DALL-E generating an image of a polar bear playing a guitar, a photo of a koala dunking a basketball, and the famed Mona Lisa painting but with the subject sporting a mohawk hair style.
"We've already seen people use DALL·E to make music videos for young cancer patients, create magazine covers, and bring novel concepts to life," the company said in a post.
OpenAI said invitations will be sent in coming weeks to a million people on a waiting list to try the tool's latest version.
Amid concerns that this and similar tools could be misused in disinformation campaigns, OpenAI said it worked with researchers and developers to build in safeguards to curb abuses such as DALL-E being used for deception.
"We reject image uploads containing realistic faces and attempts to create the likeness of public figures, including celebrities and prominent political figures," Open AI said.
Filters built into DALL-E block violent, political, sexual or other content barred by its policies, and the system is designed to avoid assumptions about race or gender, Open AI said.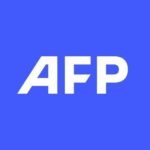 With 2,400 staff representing 100 different nationalities, AFP covers the world as a leading global news agency. AFP provides fast, comprehensive and verified coverage of the issues affecting our daily lives.