Will you be able to hear a deceased loved one's voice through Amazon's Alexa? 
A new voice assistant feature is raising eyebrows over potential applications.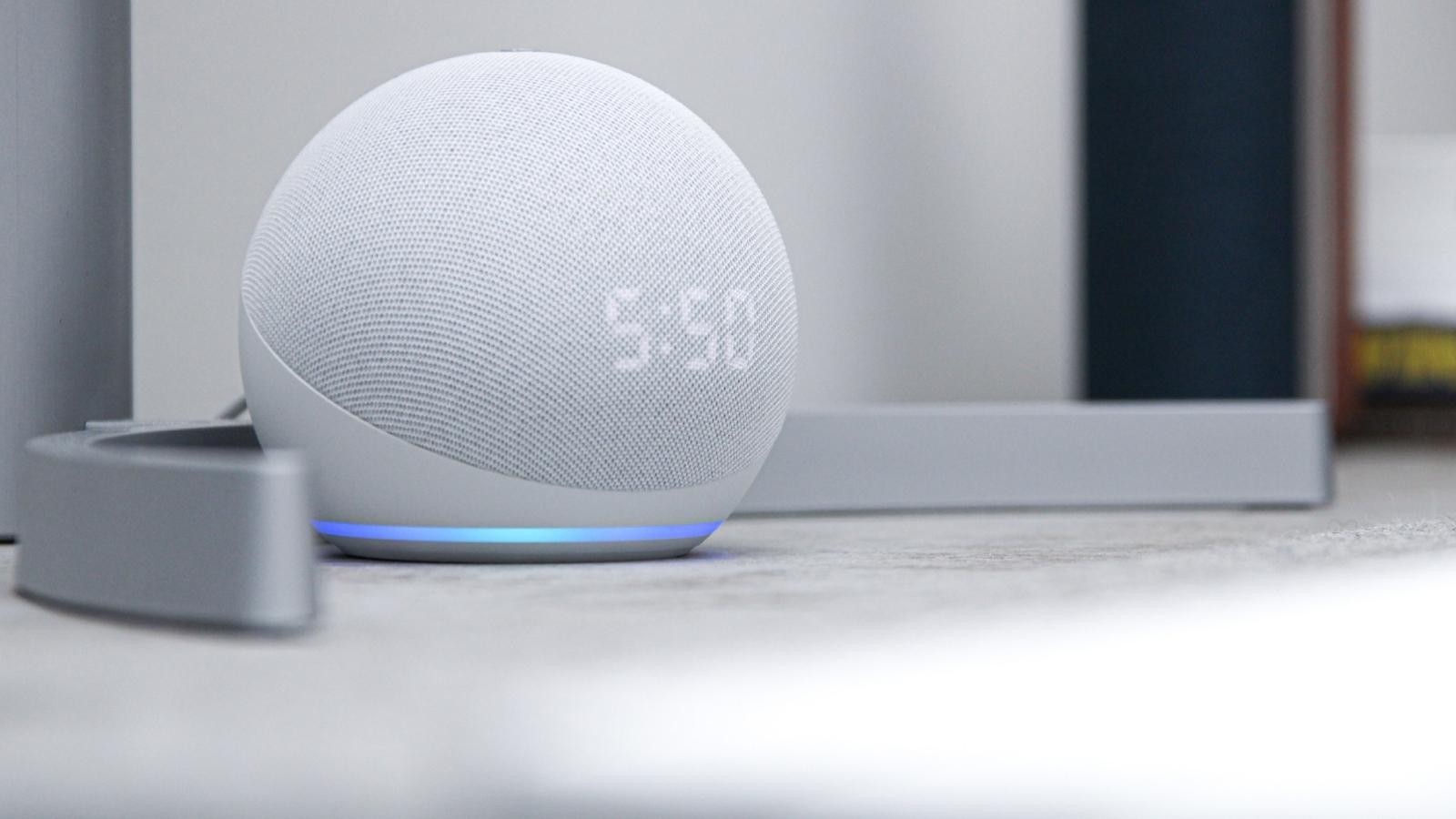 Talk about straight-out-of-science-fiction.
The promise? "Make the memories last." The plan to get there? "Ambient Intelligence."
At their annual re:MARS conference, Amazon's Senior Vice President and Head Scientist for Alexa, Rohit Prasad announced a new voice assistant feature that's raising eyebrows — and inviting questions about (potentially harmful) applications outside of its intended purpose.
The company is developing a feature that will allow Alexa, Amazon's digital assistant, to mimic the voice of anyone it hears — using less than a minute of provided audio.
"The way we made it happen is by framing the problem as a voice conversion task and not a speech generation path," he explained. "We are unquestionably living in the golden era of AI, where our dreams and science fictions are becoming a reality."
The example used to explain this new feature involved a child asking "Alexa, can grandma finish reading me the Wizard of Oz?" Once Alexa affirmed the command, her voice changed. As mentioned above, Amazon wants to "make the memories last," especially after COVID-19, where "so many of us have lost someone we love," Prasad added.
While these examples — alongside applications like helping those with speech impediments — are Amazon's primary goal with this development, it's not hard to see potential abuse and security concerns of this feature. For starters, politically-aligned/motivated deep fakes. There's also, as CNET pointed out, an ethics issue about the rights of the deceased's voice — specifically, how long it can be kept on a device or company server.
What is ambient intelligence?
AI, the underlying technology used here, has been around for a while. Prasad explains ambient intelligence this way:
"Ambient intelligence is artificial intelligence [AI] that is embedded everywhere in our environment. It is both reactive, responding to explicit customer requests, and proactive, anticipating customer needs. It uses a broad range of sensing technologies, like sound, vision, ultrasound, atmospheric sensing like temperature and humidity, depth sensors, and mechanical sensors, and it takes actions, playing your favorite tune, looking up information, buying products you need, or controlling thermostats, lights, or blinds in your smart home."
He elaborates that Alexa is made up of over 30 machine learning systems that can each process different sensory signals. Ambient intelligence is the path that leads to generalizable intelligence (GI). Now, while this sounds like something out of a movie where robots take over the world, according to Prasad there are three key attributes of GI:
Accomplish multiple tasks
Rapidly evolve to ever-changing environments
Learn new concepts and actions with minimal external human input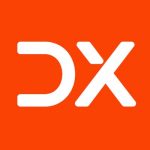 DX Journal covers the impact of digital transformation (DX) initiatives worldwide across multiple industries.
New AI tool that turns words into art enters testing phase
Artificial intelligence research firm OpenAI is conducting a wide-scale test of software that creates images from textual descriptions.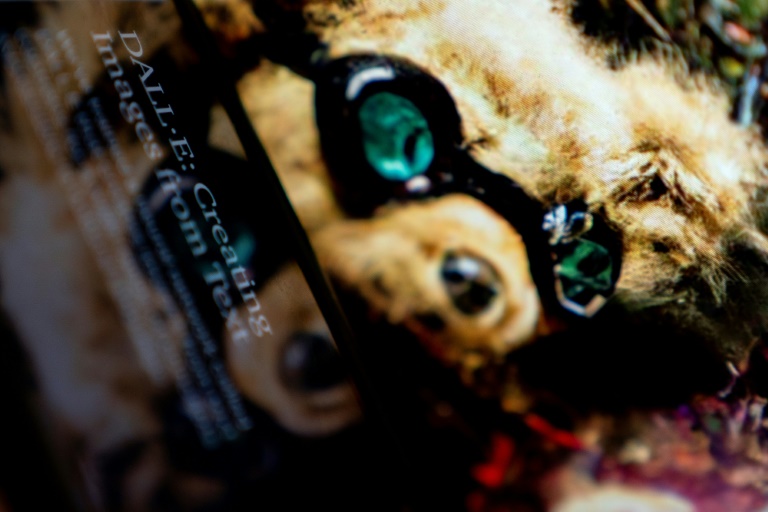 A million people eager to dabble with a new artificial intelligence tool that lets them create images simply by describing them with words will soon get their wish, its creators said Wednesday.
Artificial intelligence research firm OpenAI is conducting a wide-scale beta test of DALL-E, a cutting-edge software that creates images from textual descriptions.
Although the arrival of AI has led to fears of humans being replaced by machines in fields from customer care to journalism, enthusiasts see the technology more as an opportunity than a threat.
A video showcasing the tool on the company's web site showed DALL-E generating an image of a polar bear playing a guitar, a photo of a koala dunking a basketball, and the famed Mona Lisa painting but with the subject sporting a mohawk hair style.
"We've already seen people use DALL·E to make music videos for young cancer patients, create magazine covers, and bring novel concepts to life," the company said in a post.
OpenAI said invitations will be sent in coming weeks to a million people on a waiting list to try the tool's latest version.
Amid concerns that this and similar tools could be misused in disinformation campaigns, OpenAI said it worked with researchers and developers to build in safeguards to curb abuses such as DALL-E being used for deception.
"We reject image uploads containing realistic faces and attempts to create the likeness of public figures, including celebrities and prominent political figures," Open AI said.
Filters built into DALL-E block violent, political, sexual or other content barred by its policies, and the system is designed to avoid assumptions about race or gender, Open AI said.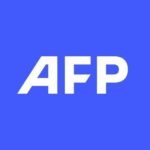 With 2,400 staff representing 100 different nationalities, AFP covers the world as a leading global news agency. AFP provides fast, comprehensive and verified coverage of the issues affecting our daily lives.
Rolls-Royce champions energy transition at Farnborough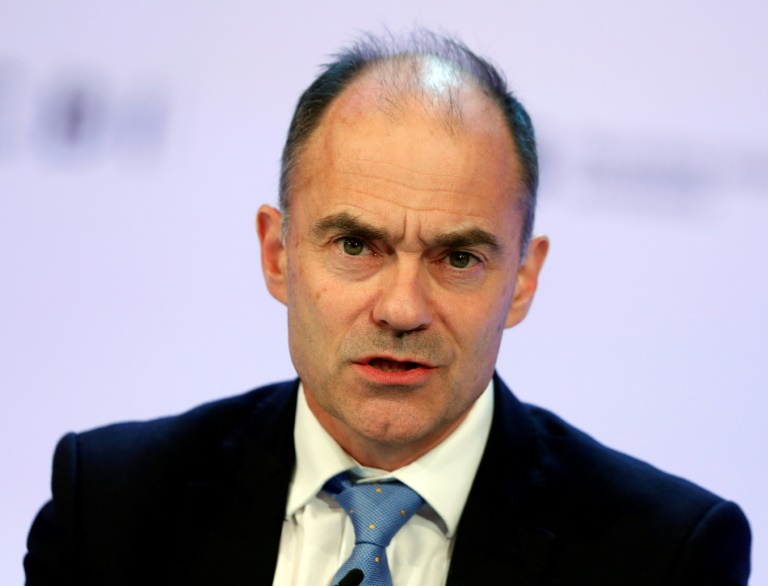 British aircraft engine maker Rolls-Royce is "championing" the energy transition and the decarbonisation of aviation, its outgoing chief executive Warren East told AFP on Tuesday at the Farnborough airshow.
This year's Farnborough spectacle, returning from a four-year absence, is set against the backdrop of air travel's nascent post-pandemic recovery but as economic turmoil hampers manufacturing.
Yet the airshow's focus is on decarbonisation and sustainability in a sector often criticised for its impact on the climate, amid Europe's blistering heatwave with record temperatures in England.
– Energy transition –
"The big theme is energy transition," East told AFP in an interview at the company's airshow chalet.
"This is the number one issue for the sector. We've been championing that for some time — and saying it's absolutely necessary and we embrace that as an opportunity."
East, 60, is retiring after more than seven years at the helm of the aerospace behemoth, with his tenure marked by historic corruption fines for the group, Trent engine troubles and Brexit.
Rolls, whose products power Airbus and Boeing aircraft, then axed 9,000 jobs and offloaded assets in a drastic restructuring after the Covid pandemic grounded jets and sparked a collapse air traffic.
East then guided it back to profit in 2021 from Covid-driven losses after slashing costs.
The titan, based in the city of Derby in central England, is now reaping the benefits of aviation's post-Covid recovery, defence growth, a record power systems order book — and a long-standing focus on sustainability.
"I'm quite pleased with my time at Rolls-Royce," added East, who took the reins in July 2015.
"We've really sort of modernised Rolls Royce in terms of culture.
"We've put in place a lot of efficiency and productivity improvements, which then crystallised during the Covid pandemic.
"And that's created a very firm platform for the future (with) great operational and financial gearing now."
– Cleaner fuel –
Aviation accounts for between 2-3 percent of the world's total damaging carbon dioxide emissions, according to industry estimates.
Airlines and manufacturers alike have meanwhile committed to achieving net zero emissions — or carbon neutrality — by 2050.
Yet global air traffic is forecast to more than double by that point.
Rolls-Royce, which specialises in engines for long-haul aircraft, military jets and helicopters, is as a result ramping up its research into a wide range of technologies including electric and hydrogen power.
At the first Farnborough airshow since Covid, Rolls-Royce has announced a partnership, named H2ZERO, with British low-cost carrier Easyjet to test cleaner hydrogen engine combustion technology.
Rolls also signed a deal with South Korea's Hyundai to explore all-electric propulsion and hydrogen fuel cell technology for flying taxis of the future.
The company in addition unveiled a new research programme on hydrogen propulsion technology that emits no carbon dioxide.
Rolls is meanwhile working to develop a fuel-efficient future engine named UltraFan, which emits less damaging pollutants.
UltraFan aims for 25 percent fuel savings compared with traditional long-haul engine.
"We are a group that is very focused on power and we do power across multiple sectors and one of the sectors in which we obviously have decades of experience in is aviation and aerospace," said East.
– Cost –
The CEO cautioned however that it would take "decades" before hydrogen was deployed in aircraft engines.
The global aerospace industry would meanwhile need to harness technology such as sustainable aviation fuels derived from biomass, in order to curb its reliance on high-polluting kerosene.
SAF is however between three and four times more expensive than normal jet fuel.
"I think as we go forward — maybe we'll get to hydrogen in a gas turbine — but we're not going to get there for at least a couple of decades," East told AFP.
"There is a huge amount of work to do to make that practical, safe and economic and we need to have some transition technologies in the meantime and that's why we talk about sustainable aviation fuel."
He added: "Essentially, we're just saying instead of kerosene we've got batteries, hydrogen, and synthetic kerosene."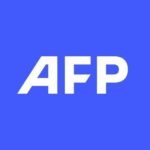 With 2,400 staff representing 100 different nationalities, AFP covers the world as a leading global news agency. AFP provides fast, comprehensive and verified coverage of the issues affecting our daily lives.
Over $2 Billion has been lost to hacks from web3 projects in Q1 and Q2 alone, finds CertiK
2022 has already lost more to hacks and exploits than all of 2021.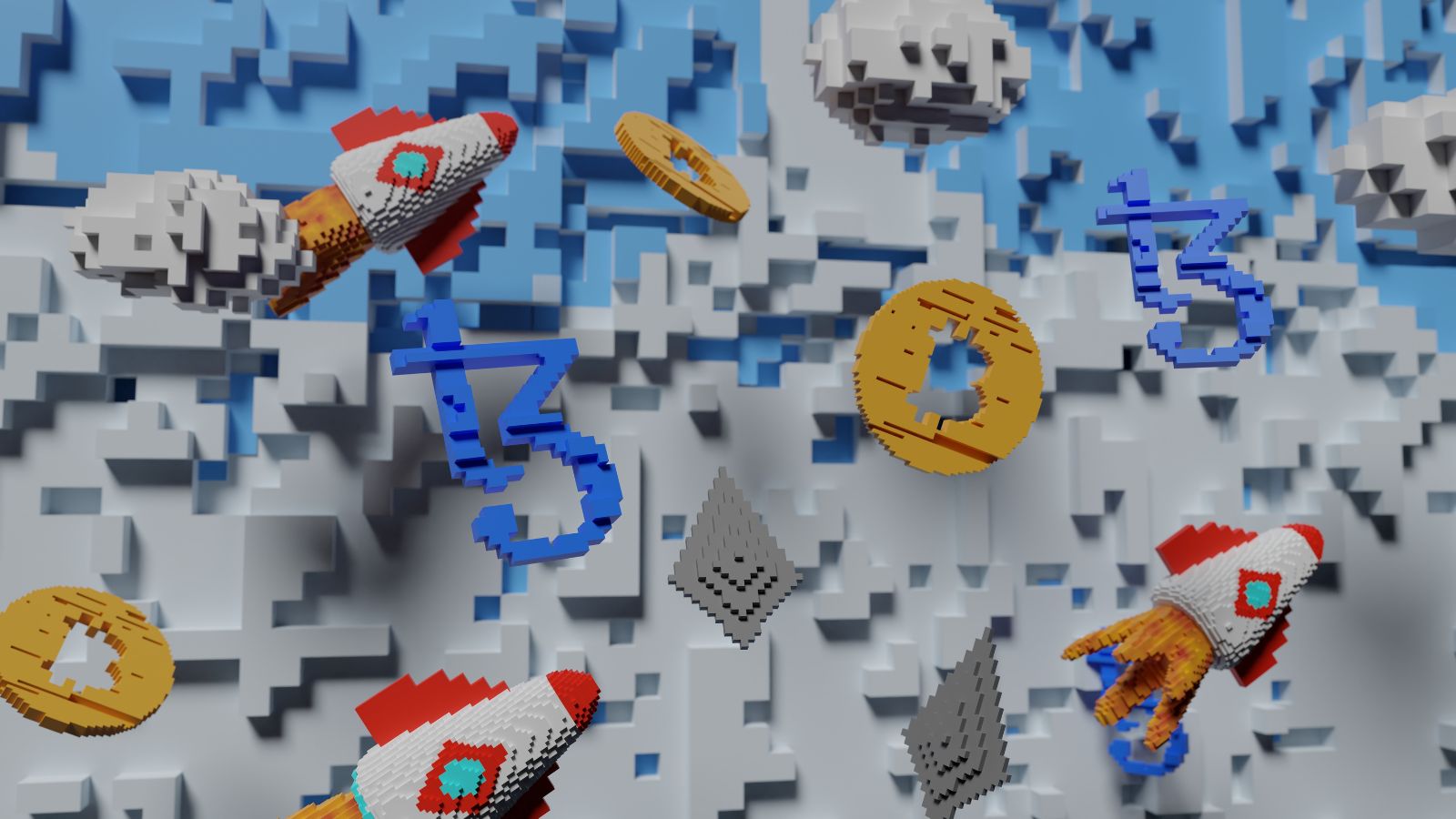 A new report from blockchain security company CertiK found that over $2 billion has been lost to hacks from web3 projects in Q1 and Q2 alone — already more than the amount lost in 2021.
They also found that in Q2, a total of $308,579,156 was lost across 27 separate flash loan attacks — the highest dollar amount ever recorded. Flash loan attacks are, according to The Verge's simplified explanation, "a decentralized finance mechanism that lets borrowers access extremely large amounts of cryptocurrency for very short periods of time." They require no collateral, because you need to pay it back right away. These loans happen within minutes, and are particularly vulnerable targets for malicious activity.
The report also indicated that phishing attacks have increased by 170% since last quarter. CertiK found that the "vast majority" of these attacks — 290 recorded instances — targeted projects' Discord servers. This, as the report explains, "highlights both the dependence of NFT projects on the social media platform for marketing to and engaging with their communities, but also the huge security risks that this dependence entails."
Using these numbers, CertiK is forecasting a 223% increase in the funds lost to attacks, compared to 2021. What remains frustrating for web3 security experts is that these types of attacks (flash loan and phishing) can be readily avoided through proper precautions.
"If one lesson can be taken from the trauma of Q2," the CertiK report explains, "it is that, in web3, the security of a single project and the security of the entire ecosystem depend on one another."
Another type of attack on CertiK's radar are rugpulls and exit scams. These are a type of crypto scam where developers create a new token, pump up its price/pull value from them as much as possible, and then disappear with the funds, leaving the price to drop to zero.Though they report fewer of these compared to 2021, $37,462,472 was lost across 90 attacks. CertiK does note that the current bear market has helped keep these scams at bay. Bull markets are where they tend to thrive.
To learn more and download the report, visit CertiK's website.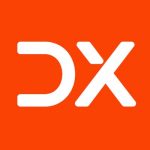 DX Journal covers the impact of digital transformation (DX) initiatives worldwide across multiple industries.