WTO floats fund to help net sustainable fishing deal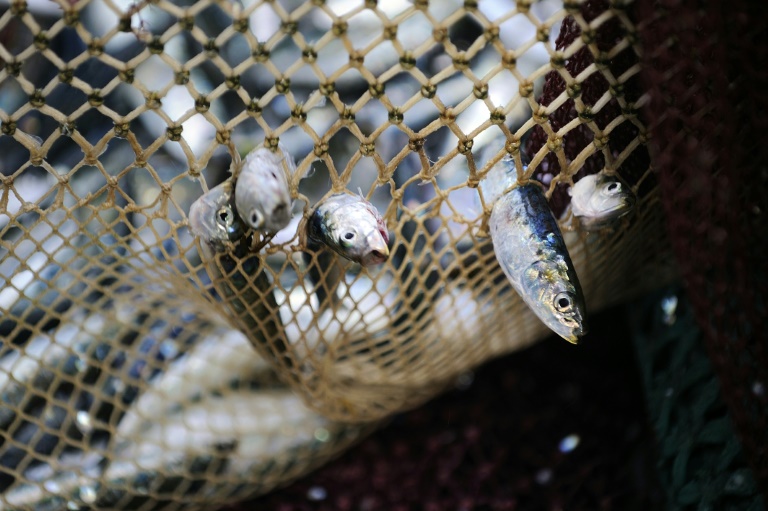 The WTO tried to net a long-sought deal on curbing harmful fishing subsidies by promising Tuesday an implementation fund it hopes will reel in wavering developing countries.
Negotiations have been going on at the World Trade Organization for more than 20 years towards banning subsidies that threaten the sustainability of the planet's fish stocks by encouraging overfishing.
The global trade body's leader, Ngozi Okonjo-Iweala, wants to pull off a major coup by finally concluding a deal at the WTO's first ministerial conference in nearly five years, being held in Geneva this week.
There are hopes that a financing fund to help developing countries implement the new rules may help soothe lingering concerns.
"We've been discussing and progressively refining this idea with a sizable group of members on both sides — both potential donors and potential beneficiaries," Okonjo-Iweala explained.
The idea is to provide members with the means to build up their capacities to integrate the new rules, involving adopting systems to manage their fisheries and provide catch data.
The fund is targeting around $20 million in contributions, with a starting amount of around $10 million — of which $5 million has already been pledged.
– 'Historic opportunity' –
"While work is continuing on the last remaining issues, we have never been so close to concluding," said Colombia's WTO ambassador Santiago Wills, who chairs the fisheries negotiations at the organisation.
However, a Geneva-based diplomat said the financing mechanism was helpful but was not a major issue in the negotiations, which still revolve around the carve-outs for certain developing countries and whether they would apply to China and India.
"It's a nice thing to have and will help in the implementation of the agreement but it's not going to make the deal — sadly," the diplomat said.
"That would be an extraordinary deliverable for this week if we could actually get there," but "right now, people aren't sure we're going to".
Special treatment for the poorest countries is widely accepted, but demands from some self-identified developing countries for exemption from subsidy constraints, including large fishing nations like India, have met resistance.
New Zealand's trade minister Damien O'Connor is facilitating the fisheries talks in Geneva.
He told his counterparts that there was an "historic opportunity for the WTO to do something that will massively benefit the world for many generations to come, and that we simply cannot, and must not, miss this opportunity," WTO spokesman Daniel Pruzin told reporters.
– Indian intransigence –
Besides fisheries, the WTO is trying to strike deals on e-commerce, agriculture, food security, Covid-19 vaccine patents and WTO reform.
Okonjo-Iweala warned countries against trying to do trade-offs between the different tracks.
Agreements at the WTO are reached by consensus, meaning objections from any one of the 164 members can stymie talks towards a deal.
Okonjo-Iweala — who turned 68 on Monday — took over as WTO director-general in March 2021, and has staked her reputation on breathing new life into the crippled organisation.
"We all have dreams and sometimes not all of those dreams can be fulfilled," she said Tuesday.
"My own dream for my birthday is to get a successful ministerial.
"One or two packages passed… I think that would do."
But several diplomats have indicated that India is proving the main obstacle in securing any agreements at the conference.
"India is being obstructive across the piece," said one Geneva-based diplomat.
"In no negotiation are they playing a constructive part."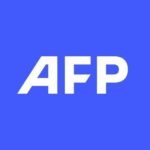 With 2,400 staff representing 100 different nationalities, AFP covers the world as a leading global news agency. AFP provides fast, comprehensive and verified coverage of the issues affecting our daily lives.
Families of overdose victims demand action from social media platforms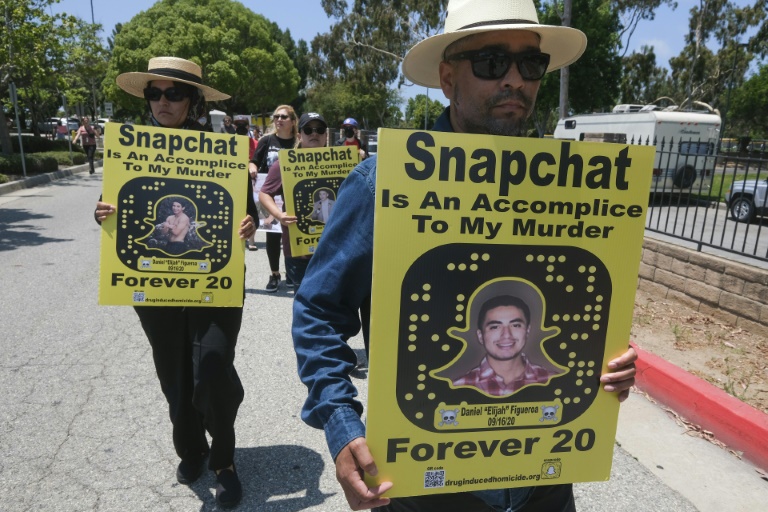 Families of teens who died after overdosing on drugs they bought through Snapchat and other social media platforms called Monday for tech firms to do more to address the problem.
Sam Chapman, part of a group that staged a protest Monday in front of Snapchat's Santa Monica headquarters, told AFP his son died in February 2021 after a pill he purchased through the platform was laced with the extremely powerful opioid fentanyl.
"I'm here today to warn people about the dangers of social media, delivering drugs and other criminal acts into the lives of our families, through our children," said Chapman, 57.
His son Sammy would have celebrated his 18th birthday last weekend.
Chapman described the horrific scene of finding his son dead on the floor in his bedroom, in what he said was called the "fentanyl death pose."
"He had stopped breathing and fell backwards in his chair and vomited, and he choked on his own vomit… It's a very common way of going," said Chapman.
Of the 107,000 overdose deaths recorded last year in the United States, 70 percent were caused by "fentanyl poisoning," which is now the leading cause of death for Americans aged 18 to 45, according to the groups backing Monday's protest.
Chapman said a drug dealer had contacted his son on Snapchat, and sent him a "colorful drug menu with pictures."
"At the bottom it said that he delivered. And so he connected with our son and delivered the drugs to our home after we were asleep, like it was a pizza," he added.
Like the other victims' family members, Chapman is calling on Snapchat and other social media platforms geared toward young people to take stronger action against drug sales.
"We have been working tirelessly to help combat this national crisis by eradicating illicit drug dealers from our platform," a Snapchat spokesperson told AFP.
"We use advanced technology to proactively detect and shut down drug dealers who try to abuse our platform, and block search results for dangerous drug-related content," the representative added.
But Chapman said the tools currently in place do not work because dealers use emojis and code words that aren't blocked.
The group Victims of Illicit Drugs (VOID) is demanding US law to be updated so that social networks are held liable for what happens to their users on their platforms.
"If you're walking in a grocery store, you slip and fall, you can sue them," said VOID president Jaime Puerta.
"The law was written in 1996," he added.
"The legislators had no idea of where the internet would be today."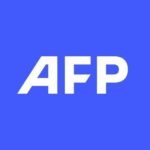 With 2,400 staff representing 100 different nationalities, AFP covers the world as a leading global news agency. AFP provides fast, comprehensive and verified coverage of the issues affecting our daily lives.
Asian stocks sink again as inflation panic grips world markets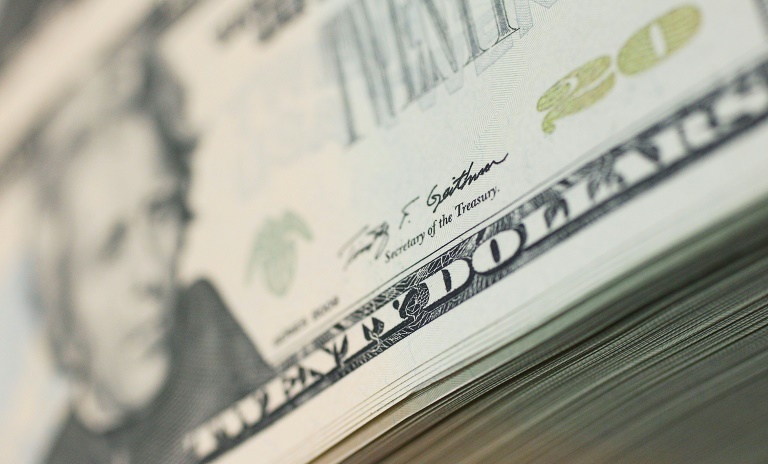 Equity markets tumbled again Tuesday to extend a global rout fuelled by fears of recession, with the Federal Reserve preparing to ramp up interest rates as inflation shows no sign of slowing.
Panic has swept through trading floors since data on Friday showed US consumer prices rising at their fastest pace in a generation owing to a spike in energy and food costs caused by the Ukraine war, China's lockdowns and supply chain snarls.
The pain has been felt across all assets, with bitcoin threatening to fall below $20,000 for the first time since December 2020, currencies retreating against the dollar, and even safe-haven plays including the yen and gold feeling the squeeze.
Investors are now laser-focused on Wednesday's Fed interest rate decision as it struggles to walk a fine line between reining in inflation and trying to keep the economy on track.
Danielle DiMartino Booth, at Quill Intelligence, said: "While tightening into a recession is no easy task, the Federal Reserve must indicate a willingness to raise interest rates by more than a half-percentage point at upcoming meetings if inflation continues to surprise to the upside."
But JP Morgan Asset Management's warned: "While there is no doubt that inflation is a considerable challenge for the US at this point, slamming on the brakes too hard risks pushing the economy off its track."
Before Friday's news, expectations had been for a 50-point basis hike and a signal that more of the same was to come at the next few meetings. But now analysts say there is a one-in-three chance officials could announce a three-quarter point increase, with some even predicting a one percentage point hike.
That has ramped up fears that the world's top economy is heading for a recession, and on Monday Wall Street plunged with the broad-based S&P 500 sinking into a bear market after dropping more than 20 percent from its recent peak.
And the selling continued in Asia, with Sydney tanking five percent at one point as it reopened after a holiday weekend to catch up with Monday's drama, while Tokyo was off around two percent and Wellington more than three percent.
Hong Kong, Shanghai, Seoul, Singapore, Taipei and Manila were also deep in the red.
Commentators warned that the Fed was in a tough place on what to do Wednesday. A decision to lift rates more than 0.50 percentage points could signal its determination to finally defeat inflation but also hit its credibility as it confuses officials' signals to traders.
"Once the Fed starts moving in 75s it would be hard to stop, and the combination of this and the Fed's outcome-based approach to inflation feels like it could be a recipe for recession," said Evercore ISI's Krishna Guha and Peter Williams.
Bets on a more aggressive approach have sent the dollar spiralling higher against other currencies, hitting a 24-year high Monday against the yen and a record peak on the Indian rupee. 
Both units have clawed back some of the losses but remain under severe pressure, while the euro is in danger of hitting a two-decade low. The pound is at its weakest level in two years.
And bitcoin remains in the firing line, hitting $20,823 for the first time since December 2020, with selling compounded by news that crypto lending platform Celsius Network had paused withdrawals owing to volatile conditions. The announcement raised worries about a possible contagion for other firms.
– Key figures at around 0250 GMT –
Tokyo – Nikkei 225: DOWN 2.0 percent at 26,446.82 (break)
Hong Kong – Hang Seng Index: DOWN 0.7 percent at 20,926.15
Shanghai – Composite: DOWN 0.5 percent at 3237.98
Dollar/yen: DOWN at 134.40 yen from 134.42 yen late Monday
Euro/dollar: DOWN at $1.0408 from $1.0412
Pound/dollar: UP at $1.2142 from $1.2136
Euro/pound: DOWN at 85.71 pence from 85.76 pence
Brent North Sea crude: UP 0.2 percent at $122.45 per barrel
West Texas Intermediate: UP 0.2 percent at $121.13 per barrel
New York – Dow: DOWN 2.8 percent at 30,516.74 (close)
London – FTSE 100: DOWN 1.5 percent at 7,205.81 (close)
— Bloomberg News contributed to this story —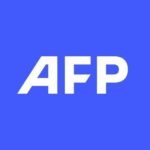 With 2,400 staff representing 100 different nationalities, AFP covers the world as a leading global news agency. AFP provides fast, comprehensive and verified coverage of the issues affecting our daily lives.
Keeping China fed as inflation surges brings risk for commodity prices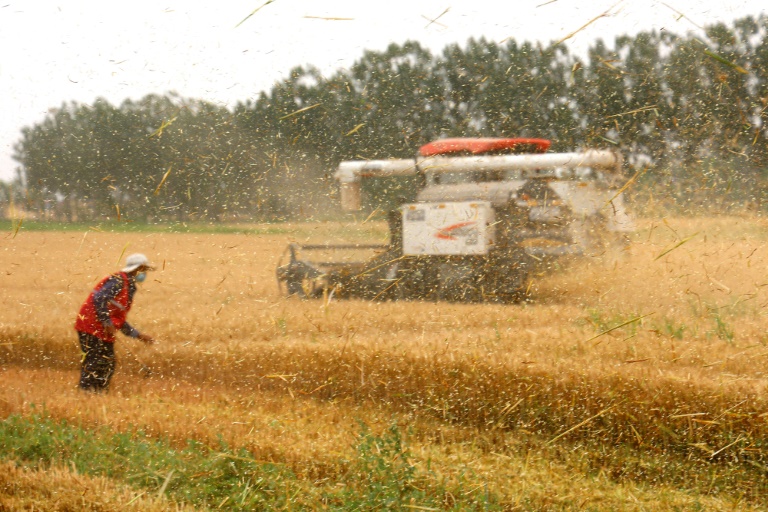 Bedevilled by high fuel and fertiliser costs, along with a labour crisis driven by Covid-19 restrictions, China risks a smaller autumn harvest that could supercharge demand for commodities just as the world can afford it least.
Global food prices have spiked since Russia's February invasion of Ukraine, a major world producer of wheat, corn and sunflower oil, driving costs to record highs.
Moscow stands accused of pushing the globe to the brink of catastrophe by blockading Ukrainian ports and seizing commodity stocks, driving up prices and leaving the world's poorest nations facing hunger.
China is relatively self-reliant, producing more than 95 percent of its needs in rice, wheat and maize.
But relentless Covid disruptions — caused by restrictions on the movement of goods and farm workers — on top of higher fertiliser and fuel costs and issues with access to equipment, threaten the autumn harvest of key crops such as soybean and corn.
Experts caution even a small rise in demand from the world's most populous nation could drive global commodity costs up sharply.
"The last thing the global market needs right now is for China to become a more active buyer," said Even Pay, an agriculture analyst with consultancy Trivium China.
Corn prices hit a nine-year high in April, while soybean prices traded near a 10-year high this month.
China is the last major economy to adhere to a zero-Covid policy.
How that manifests itself in the next harvest is uncertain, but Pay said "last-mile logistics" have been complicated by virus restrictions in rural areas afraid of the spread of the disease.
"Villages have been very resistant to letting outsiders in during Covid-control periods," she added.
If China ends up going to the global market to fill any shortfall, there will be "a big impact" on prices, said Darin Friedrichs, co-founder of agriculture research firm Sitonia Consulting.
– Seeds of doubt –
For now, Beijing is keeping a close eye on the country's wheat harvest.
At a meeting last month, Premier Li Keqiang said a strong summer harvest with manageable prices depended in part on "unimpeded" access of workers and machines to wheat-growing provinces from eastern Anhui to northern Shanxi.
China has harvested about 80 percent of its winter wheat crop so far, according to state media, although Friedrichs cautioned that prices are 25 percent higher than last year, at about 3,000 yuan ($450) per tonne.
While a decent wheat harvest is good news to world markets, "Covid-related disruptions haven't gone away", according to Pay, who added that prices of fertilisers and fuels were riding high.
China has "massively ramped up its wheat, corn, barley purchases" in recent years, from below 20 million tonnes a year around four years ago to some 50 million tonnes now, according to Andrew Whitelaw, an analyst at Thomas Elder Markets.
But global inflation and uncertainty will make it expensive for China to import more.
Already, China has bought newly harvested wheat for its reserves at sky-high prices this month.
The political dimension of feeding China's vast population has not been lost on Beijing.
President Xi Jinping has said China should make "unrelenting efforts to ensure grain security", state media reported.
The issue has grown in importance since 2020, when the coronavirus spread worldwide, said Friedrichs.
"There were worries about global disruptions to supply chains, and now we have the global food crisis — that's redoubled focus on food security," he said.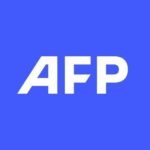 With 2,400 staff representing 100 different nationalities, AFP covers the world as a leading global news agency. AFP provides fast, comprehensive and verified coverage of the issues affecting our daily lives.