WTO negotiators finalise key texts on fishing, Covid jabs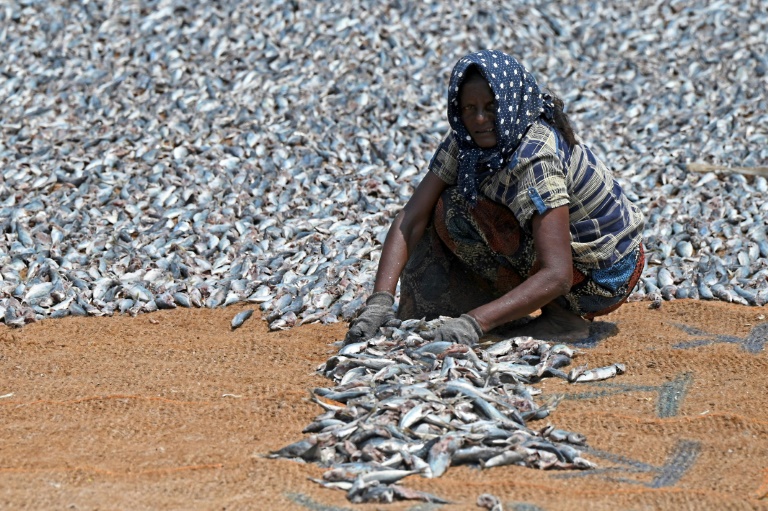 Long-sought WTO agreements on fisheries subsidies and a Covid vaccine patent waiver moved a step closer to completion Saturday after negotiators finalised texts for ministerial review, but significant obstacles remained in hammering out a final deal.
Diplomats have been in round-the-clock talks to hammer out texts on several thorny topics before the World Trade Organization's first high-level meeting in five years, where trade ministers and officials from 164 countries have four days starting Sunday to try and get the negotiations across the finish line.
It takes place against the backdrop of the Ukraine-Russia war and fears of a global food crisis as a result of the conflict.
The global trade body announced in the early hours Saturday that a draft text on a long elusive deal banning subsidies favouring overfishing had been handed over to the ministers.
They will be tasked with ironing out the final sticking points towards a deal decades in the making.
The success of WTO's 12th ministerial conference will largely hinge on whether they succeed.
"Not every issue has been resolved. Indeed, this is a draft agreement and in this draft there remain some issues that members have not agreed to yet," acknowledged Colombian ambassador Santiago Wills, who chairs the WTO fisheries subsidies negotiations.
But he said months of intense negotiations had made it possible to present "a clean solution" to some issues that had long "appeared intractable".
The WTO takes decisions by consensus, making agreements all the harder to reach.
Global fisheries subsidies are estimated at between $14 billion and $54 billion a year, according to the body.
It is widely agreed that action is needed to protect a crucial resource that millions of people depend on for their livelihoods.
WTO members have for the past 20 years been discussing the need for a deal banning subsidies that contribute to illegal and unregulated fishing, as well as to overfishing.
– 'Significant progress' –
Wills noted "significant progress" on the tricky issue of "territoriality", with the draft text ensuring that a WTO panel of experts would not be called upon to decide who has jurisdiction over disputed or overlapping territorial claims.
Progress had also been made on the issue of fuel subsidies, and on the so-called special and differential treatment (SDT) for developing countries, long a key stumbling block, he said, hailing a "considerable narrowing of differences".
Special treatment for the poorest countries is widely accepted but demands from some self-identified developing countries for exemption from subsidy constraints, including large fishing nations like India, have been difficult to swallow for some.
The draft text proposes that exemptions should not apply to member states accounting for a certain share of the global volume of marine capture production but that percentage has yet to be defined.
Wills stressed the urgency of finally reaching a deal.
"The longer we wait, the more the fish lose. And the more the fish lose, the more we all lose," he said.
The WTO also said a draft text had been finalised on the thorny issue of a temporary patent waiver for Covid vaccines to provide equitable access to the jabs and better battle the still raging pandemic.
But agreement is far from certain.
The pharmaceutical industry and a number of its host countries have warned of the impact on innovation, while public interest groups warned Saturday that the new text was so weak it might even complicate access to vaccine production further.
"It has been a very difficult process, very difficult," acknowledged WTO chief Ngozi Okonjo-Iweala.
"I know that for all of you it has been a tough time but we have done the best we can for now."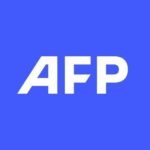 With 2,400 staff representing 100 different nationalities, AFP covers the world as a leading global news agency. AFP provides fast, comprehensive and verified coverage of the issues affecting our daily lives.
Meta's Quest VR gear to let people 'hang out' in fake worlds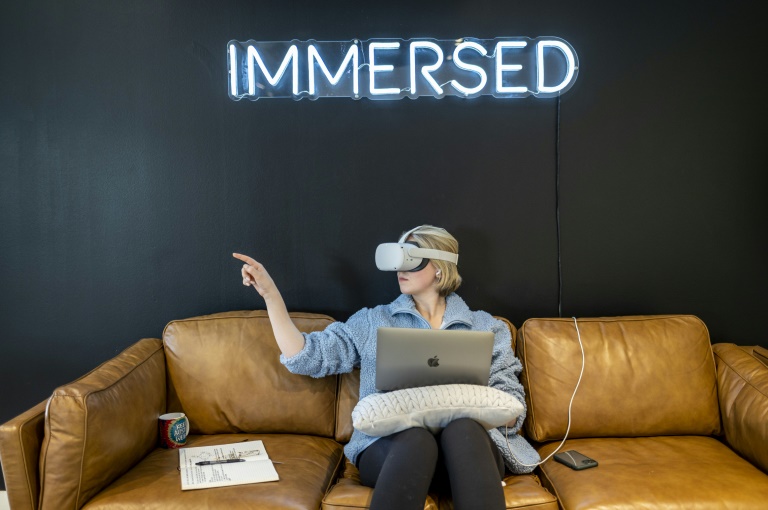 Meta on Friday said that it is adding the ability to easily socialize in virtual reality with an update to its Quest 2 headsets in another step toward the metaverse.
The tweak heading for the latest model Quest from Meta-owned Oculus will let wearers hop into virtual settings with friends, chief Mark Zuckerberg said in a post on his Facebook page.
"I'm here to announce the ability to, as soon as you put on your Quest 2 headset, to have people hang out with you in a social environment," Zuckerberg said in a video.
The software update will open a door to Horizon World virtual reality platform that Facebook-parent Meta opened to the public in North America at the end of last year.
Meta is also working on letting people create their own virtual worlds where they host gatherings of avatars, Zuckerberg said.
Horizon Worlds is far from a fully realized metaverse, a future internet where online experiences like chatting to a friend would eventually feel face-to-face thanks to VR headsets.
But the platform does let people gather online with friends or others, play games and immerse themselves in 360-degree videos.
Facebook parent Meta earlier this year instituted a minimum distance between users' avatars in its virtual reality Horizon network after reports of harassment, one of the thorny issues for its metaverse vision.
The "personal boundary" function in the immersive platform puts a ring of space around users' digital proxies.
Facebook renamed its parent company to Meta in October to emphasize its aim to shift from scandal-prone social media platform to its virtual reality vision for its future.
The firm's metaverse push also includes tools for remote working, which boomed during the pandemic.
Facebook bought virtual reality headset maker Oculus in 2014.
The technology has taken off in the gaming industry, and become popular among players of Fortnite and Roblox.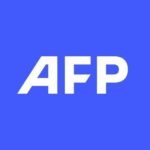 With 2,400 staff representing 100 different nationalities, AFP covers the world as a leading global news agency. AFP provides fast, comprehensive and verified coverage of the issues affecting our daily lives.
Biden says ExxonMobil 'made more money than God'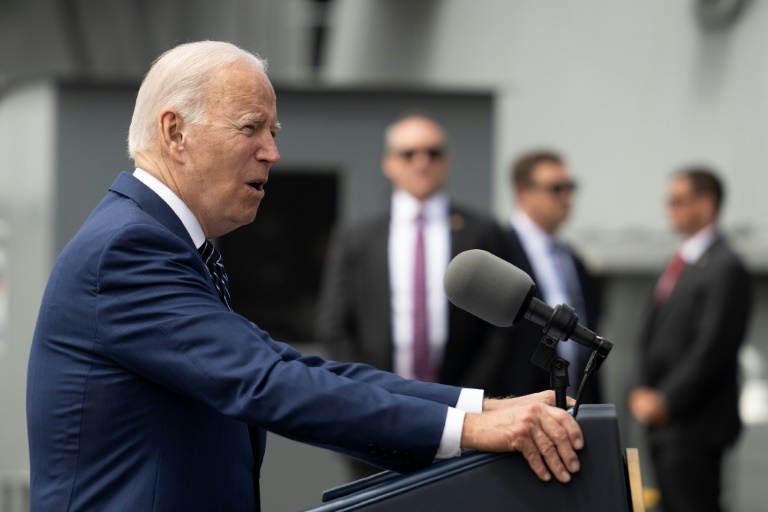 President Joe Biden on Friday slammed ExxonMobil for not producing more oil, as soaring gas prices deplete Americans' wallets and the US leader's popularity ahead of midterm elections.
"Exxon made more money than God this year," he said, advocating increasing taxes on oil companies.
ExxonMobil reported massive profits in the first three months of the year despite lower oil and natural gas volumes, as crude prices rose after Russia's invasion of Ukraine.
Oil companies "have 9,000 permits to drill. They're not drilling. Why aren't they drilling? Because they make more money not producing more oil," Biden said in comments at the Port of Los Angeles hours after the government released a devastating inflation report reflecting soaring energy prices.
And with the higher profits, "they're buying back their own stock, which should be taxed quite frankly. Buying back their own stock and making no new investments."
After a dreadful 2020 amid Covid-19 lockdowns that devastated petroleum demand, oil companies returned to profitability in 2021 and have continued to see earnings skyrocket this year.
ExxonMobil's first-quarter profits more than doubled to $5.5 billion, and revenues rose 52.4 percent to $87.7 billion.
The petroleum giant also increased spending on share buybacks by $20 billion, and while it has planned to increase capital spending in 2022, Exxon ruled out additional investment.
Biden, whose popularity has plummeted in the face of the highest inflation in four decades and sky-high gas prices.
Government data released Friday showed the consumer price index jumped 8.6 percent compared to May 2021, up from 8.3 percent in the 12 months ending in April and topping what most economists thought was the peak in March.
Energy has soared 34.6 percent over the past year, and fuel oil costs more than doubled, jumping 106.7 percent, the largest increase in the history of CPI, which dates to 1935.
Oil prices have mostly lingered above $100 a barrel after spiking to around $130 a barrel in early March shortly after the Russian invasion of Ukraine. American drivers are facing new record gas prices daily, with the national average hitting $4.99 a gallon on Friday, according to AAA.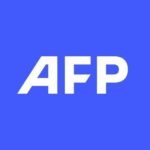 With 2,400 staff representing 100 different nationalities, AFP covers the world as a leading global news agency. AFP provides fast, comprehensive and verified coverage of the issues affecting our daily lives.
Climate: Africa's energy future on a knife's edge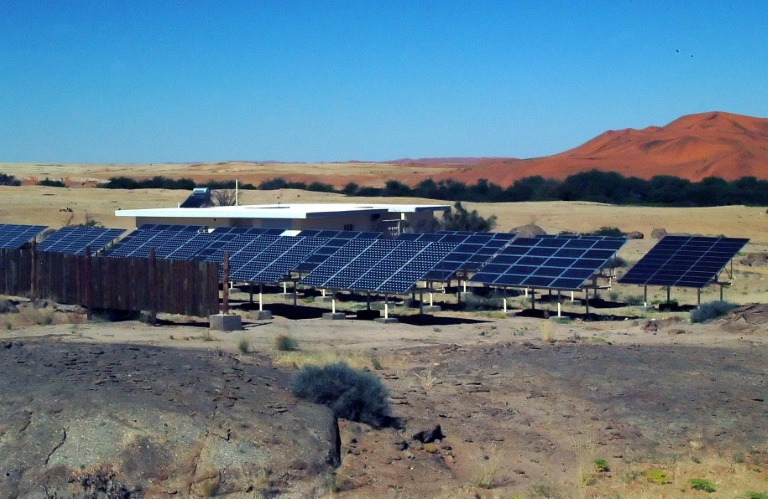 With more than half its population lacking mains electricity and still using charcoal and other damaging sources for cooking, Africa's energy future –- torn between fossil fuels and renewables — is up for grabs.
As nations discuss the climate crisis at the UN's mid-year negotiations in Bonn, AFP spoke to Mohamed Adow, founder of think tank Power Shift Africa, about the forces pulling the continent in opposing directions. 
The stakes, he warns, are global.
Q. You have said rich nations owe the rest of the world a climate debt
"The prosperity they enjoy was, in effect, subsidised by the rest of the world because they polluted without paying the cost for doing so.
"Africa is home to 17 percent of Earth's population but accounts for less than four percent of global greenhouse-gas emissions and only half-a-percent of historic emissions. The continent emits less than 1 tonne of CO2 per person, compared to seven in Europe or China, and more than 15 in the United States.
"If the least-developed continent on our planet is going to leapfrog fossil fuels to renewables, rich nations must pay the climate debt they owe."
Q. How will Africa's energy choices impact the rest of the world?
"My continent is at a crossroads with two possible futures. Africa can become a clean energy leader with decentralised renewables powering a more inclusive society and a greener economy, or it can become a large polluter that is burdened with stranded assets and economic instability. 
"We have the opportunity to make a difference for Africa and for the world."
Q. US envoy John Kerry says climate change in Africa could see "hundreds of millions of people looking for a place to live." Is he right?
"Absolutely. It is important to acknowledge that climate-induced migration is a threat. As climate impacts increase, people in Africa — where almost all agriculture is rain-fed — will be forcefully displaced from their land. 
"In wealthy nations, that is seen mostly as a security issue. But this is a humanitarian disaster in which people are already losing lives, homes and livelihoods.
"The only way to prevent climate-induced migration in the long-run is to reduce carbon pollution at the scale needed."
Q. Is the war in Ukraine affecting energy development in Africa?
"To attain energy security after Russia's invasion, Europe is effectively pushing Africa to pour its limited financial resources into developing its fossil gas extraction and export industry, primarily for consumers in Europe."
"Last month German Chancellor Olaf Scholz, during a three-day tour of Senegal, said his country wants to 'intensively pursue' projects to develop and import Senegal's huge gas reserves. Germany, of course, has been especially dependent on Russian gas.
"So now Europe wants to shackle Africa with new fossil fuel infrastructure that we know will be redundant within a few years, not to mention self-harming for the continent. And lest we forget: gas from Africa will emit the same amount of emissions as gas from Russia."
Q. What is the balance of power in Africa between fossil-fuel interests and those striving to leapfrog to renewables?
"Last month, the Sustainable Energy for All summit in (Rwandan capital) Kigali issued a communique supporting 'Africa in the deployment of gas as a transition fuel'.  But only 10 out of 54 African countries signed that statement. 
"I think the majority of African nations recognise the tremendous opportunity that renewables present for job creation, innovation, reduced air pollution and sustainable industrialisation. But this majority is a silent majority — they have not yet leveraged their moral voice to make a case for a cleaner, sustainable Africa.
"There are some leaders. My country, Kenya, is currently powered by 90-percent renewable energy and has set a target of 100 percent by 2030."
Q. The trillions needed to engineer a rapid transition to renewables will not come from public sources alone. How do you mobilise private capital?
"We need to think about long-term investment security in Africa. This is the most expensive continent for securing loans or credit. We need to introduce payment guarantee schemes that are backed by international finance to facilitate safe investment in renewable energy.
"But you still need public money to leverage international investment and finance. We also have to unlock Africa's domestic sources — public funds, sovereign wealth funds. And then there's debt. If we could swap some foreign debt for the kinds of investment Africa needs, it could make a big difference."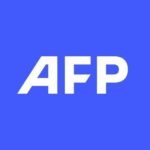 With 2,400 staff representing 100 different nationalities, AFP covers the world as a leading global news agency. AFP provides fast, comprehensive and verified coverage of the issues affecting our daily lives.