WTO seeks shot in the arm with Covid jab IP idea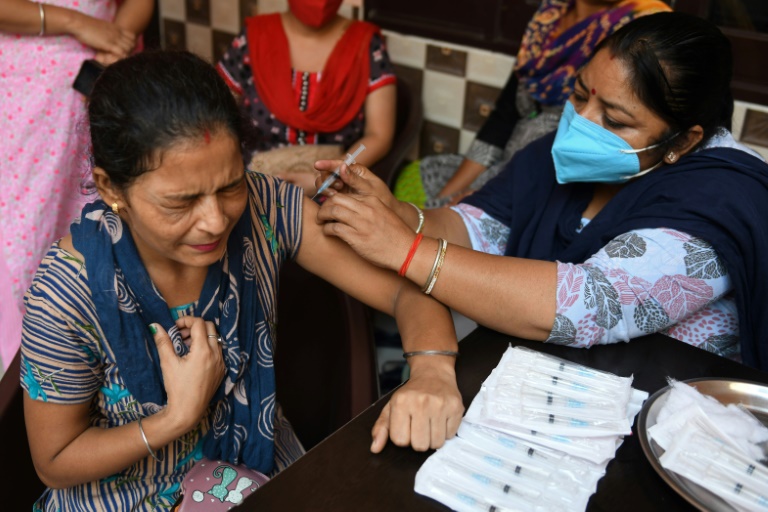 The WTO's search for a role in fighting the pandemic sharpened up on Monday as ministers seek a compromise to lift intellectual property rights on Covid-19 vaccines.
The World Trade Organization's first ministerial meeting since December 2017 is wrestling with the wording of a text that would temporarily waive patents on coronavirus jabs.
It is the main pandemic-combating idea being negotiated at MC12, the global trade body's 12th ministerial conference, being held from Sunday to Wednesday at its headquarters in Geneva.
But serious objections remain from some of the countries that host major pharmaceutical companies, like Britain and Switzerland — a problem at the WTO, where decisions are taken by consensus rather than by majority.
The world's big pharma firms are dead set against the idea, insisting that stripping patents will cripple investment and innovation.
They also say the plan — first proposed in October 2020 when the pandemic was raging and before jabs were even rolled out — has gone past its sell-by date as the world now has a surplus of vaccine doses rather than a dearth.
After Sunday's opening ceremony and countries setting out their positions, ministers from the 164 WTO members went into rooms at the organisation's HQ — the grand 1920s, classical Florentine-style Centre William Rappard on Lake Geneva — to start talking it out face to face.
– Birthday present? –
This week's conference is a crunch moment for WTO chief Ngozi Okonjo-Iweala, who has staked her leadership on breathing new life into the crippled organisation, where progress has been stumbling for years.
The Nigerian former finance and foreign minister took over in March 2021 on a mission to make the WTO relevant again.
But on her 68th birthday Monday, there was no immediate sign of a breakthrough on vaccine patents.
Public interest groups say the draft text falls far short of what is needed, by time-limiting and complicating the vaccine patents waiver — and by leaving out Covid treatments and diagnostics.
Non-governmental organisations staged a protest in the WTO's central atrium, chanting slogans and unfurling banners reading: "No monopolies on Covid-19 medical tools" and "End vaccine apartheid".
"The WTO rules are contributing to exacerbating the pandemic, because it's the WTO that enforces IP rules," demonstration organiser Deborah James told AFP.
"Folks have been campaigning on this for two years and it's been a complete wall by a few countries," she said.
"It's an indictment of the WTO system: it's completely broken, it can't respond to a pandemic, it has no ability to put anything other than maximising profits for corporations ahead of anything else."
– 'We are choosing death' –
In October 2020, India and South Africa began pushing for the WTO to lift IP rights on Covid-19 vaccines, tests and treatments to help ensure more equitable access in poorer nations.
After multiple rounds of talks, the United States, the European Union, India and South Africa hammered out a compromise.
The text would allow most developing countries, although not China, to produce Covid vaccines without authorisation from patent holders.
Beijing has promised not to use the facilities granted to developing countries in the draft agreement, but, according to several diplomats, Washington wants this commitment in writing.
"In a pandemic, sharing technology is life or death and we are choosing death," said the UNAIDS agency's executive director Winnie Byanyima.
Besides production, a second text being negotiated seeks to tackle some of the supply constraints faced by certain countries in getting hold of Covid-fighting tools.
And beyond the pandemic, the WTO faces pressure to eke out long-sought trade deals on a range of issues and show unity amid an impending global hunger crisis.
Okonjo-Iweala voiced cautious optimism on Sunday that ministers could reach agreement on food security threatened by Russia's invasion of Ukraine, overfishing and on Covid vaccines.
She said to expect a "rocky, bumpy road with a few landmines along the way".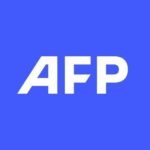 With 2,400 staff representing 100 different nationalities, AFP covers the world as a leading global news agency. AFP provides fast, comprehensive and verified coverage of the issues affecting our daily lives.
Bitcoin slumps under $25,000, lowest in 18 months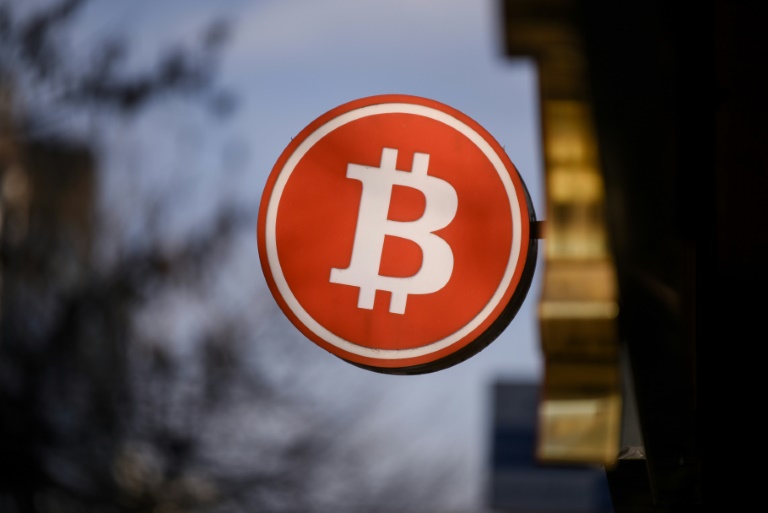 Bitcoin tumbled Monday to an 18-month low under $25,000 as investors shunned risky assets in the face of a vicious global markets selloff, months after the cryptocurrency hit a record high.
The unit took a heavy knock also from news that cryptocurrency lending platform Celsius Network paused withdrawals, citing volatile conditions.
World stock markets have plunged since Friday when data showed US inflation at a fresh four-decade high, increasing recession fears and sending investors running for safer assets like the dollar.
"It is not very surprising to see such a strong downturn as we have noticed an increased correlation over the last few years between traditional stocks, which have also tanked recently, and the cryptocurrency market," noted XTB chief market analyst Walid Koudmani.
The world's most popular cryptocurrency dived about 10 percent to hit $23,794 in morning London deals, striking a level last seen in December 2020.
The virtual unit has collapsed by 65 percent in value since striking a record peak $68,991.85 in November.
Investors on Monday sought safety with the US central bank seen likely to aggressively ramp up borrowing costs further to combat runaway inflation.
Bitcoin's decline accelerated after the news from Celsius Network. 
"Today we are announcing that Celsius is pausing all withdrawals, swap, and transfers between accounts," the platform said in a statement.
Celsius made the move "due to extreme market conditions", it added.
The total value of customer deposits had already shrunk by more than half to under $12 billion in May compared with the end of last year.
– $1 trillion market –
Koudmani said further falls for bitcoin "may trigger a cascading effect of liquidations of hedging positions" taken against the cryptocurrency. 
The global crypto market, comprising other virtual currencies which are tanking such as Ethereum, is worth about $1 trillion, according to crypto data aggregator CoinGecko.
That is down from a level of more than $3 trillion at its peak seven months ago, when the market rode a wave of massive investor demand amid growing acceptance from large financial institutions.
In a sign of the growing importance of cryptocurrencies, two countries, El Salvador and the Central African Republic, have taken the gamble of adopting bitcoin as legal tender — despite strong criticism from international financial institutions.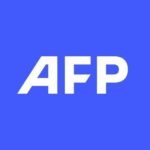 With 2,400 staff representing 100 different nationalities, AFP covers the world as a leading global news agency. AFP provides fast, comprehensive and verified coverage of the issues affecting our daily lives.
UK economy shrinks for second month in a row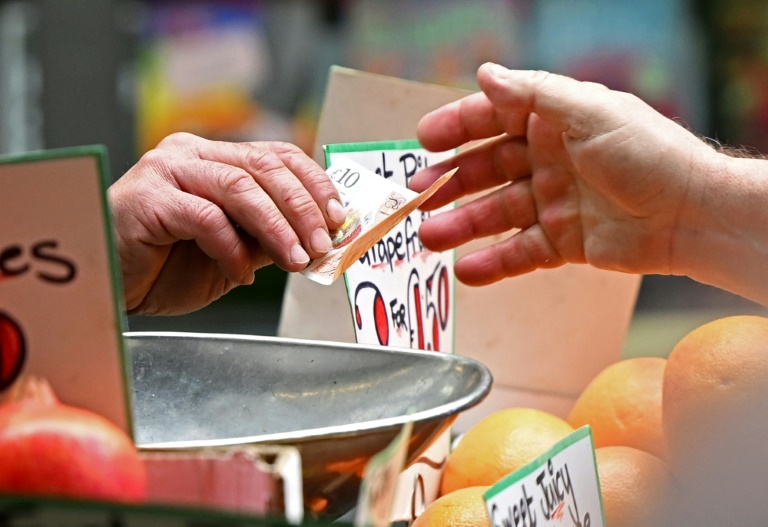 British economic output declined for a second month in a row in April, weighed down by decades-high inflation, official data showed Monday.
Gross domestic product fell 0.3 percent in April after a drop of 0.1 percent in March, the Office for National Statistics said in a statement.
Output in the services, production and construction sectors fell — "the first time that all main sectors have contributed negatively to a monthly GDP estimate since January 2021", the ONS said, as the data added to fears of recession.
The ONS noted that "businesses continued to report the impact of price increases and supply chain shortages".
The data comes as the Bank of England is set to raise its main interest rate at a fifth straight meeting Thursday in a bid to cool the pace of price rises.
"Despite weakening economic growth, the Bank of England this week is expected to raise rates further as it seeks to get inflation under control," said Paul Craig, portfolio manager at Quilter Investors.
"While a recession is still a while away, it is looming on the horizon and its effects will begin to be felt in the UK well before we are officially in one."
Inflation is being fuelled by soaring food and energy prices as economies reopen from pandemic lockdowns and following the invasion of Ukraine by major oil and gas producer Russia.
"Businesses from all sectors are facing unprecedented rises in raw material costs, soaring energy bills, and wage pressures," David Bharier, head of research at the British Chambers of Commerce, said following Monday's GDP data.
UK annual inflation stands at nine percent, the highest level in 40 years, causing a cost-of-living crisis for millions of Britons.
In the United States meanwhile, Friday's forcecast-beating inflation print has triggered expectations that the Federal Reserve will ramp up the pace of its interest-rate increases.
That has sent investors running for cover, with world stock markets tumbling since Friday.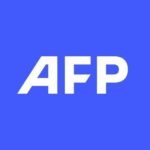 With 2,400 staff representing 100 different nationalities, AFP covers the world as a leading global news agency. AFP provides fast, comprehensive and verified coverage of the issues affecting our daily lives.
Google pays $118 mn to settle gender discrimination suit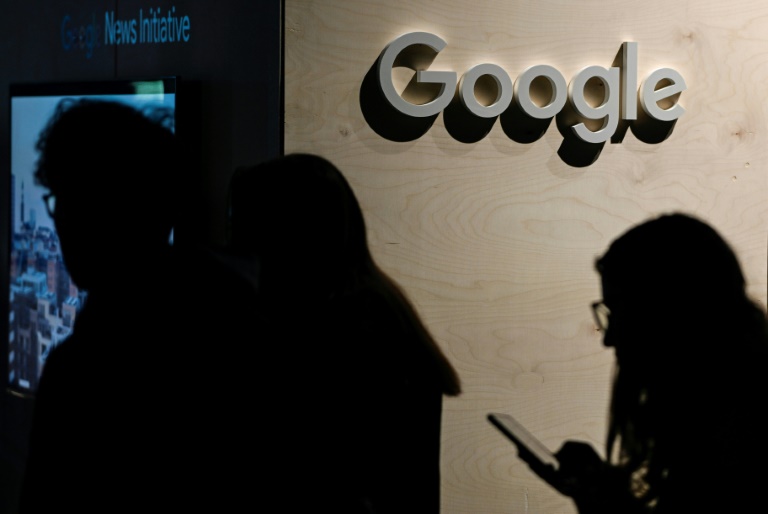 Google said on Sunday that it was "very pleased" to be settling, without admission of wrongdoing, a class-action lawsuit that argued it underpaid female employees and assigned them lower-ranking positions.
The $118 million settlement covers about 15,500 female employees who have worked for the company in California since September 2013, the law firms Lieff Cabraser Heimann & Bernstein LLP and Altshuler Berzon LLP said in a statement released Friday night.
The company also agreed for a third party to analyze its hiring and compensation practices as part of the settlement.
In a statement to AFP, Google said that "while we strongly believe in the equity of our policies and practices, after nearly five years of litigation, both sides agreed that resolution of the matter, without any admission or findings, was in the best interest of everyone, and we're very pleased to reach this agreement."
In 2017, several former Google employees sued the company in a San Francisco court, accusing it of paying women less than men for equivalent positions and assigning women lower positions than men with similar experiences because they had previously earned smaller salaries.
According to a copy of the agreement released by the law firms, "Google denies all of the allegations in the lawsuit and maintains that it has fully complied with all applicable laws, rules and regulations at all times."
A judge must still approve the agreement, the two law firms for the plaintiffs said.
Google previously agreed in 2021 to pay $3.8 million to the US Department of Labor over accusations it had discriminated against women and Asians.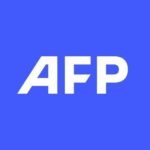 With 2,400 staff representing 100 different nationalities, AFP covers the world as a leading global news agency. AFP provides fast, comprehensive and verified coverage of the issues affecting our daily lives.