WTO talks extended in bid to seal elusive deals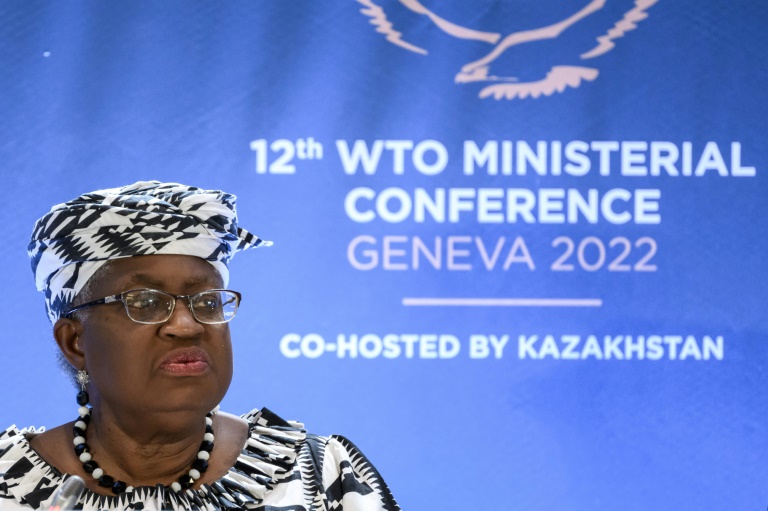 The World Trade Organization's ministerial conference will run over into a fifth day Thursday in the hope of striking thus-far elusive deals on fishing subsidies, food security and combating Covid-19.
The gathering of trade ministers at the WTO's headquarters in Geneva was due to wrap up on Wednesday, with the global trade body hoping to conclude landmark deals to prove it still has a role to play in tackling big global challenges.
But WTO chief Ngozi Okonjo-Iweala, who has staked her leadership on breathing new life into the sclerotic organisation, said it seemed remaining sticking points could be resolved if ministers ploughed on.
"Progress is being made but it needs a little more work and more time," the director-general said.
The gathering is the first WTO ministerial conference in nearly five years. The global trade body only takes decisions by consensus among its 164 members.
"It requires that we work harder and work nights, whatever it takes," Okonjo-Iweala said.
"It is really time for ministers to make the requisite decisions that need to be made."
She said countries "feel that we really can cross the line on some of these things if we gave it a bit more time".
The former finance and foreign minister of Nigeria, who took office in March 2021, is keen to make the WTO a relevant player on the international stage.
The last WTO ministerial conference, in December 2017 in Buenos Aires, was widely considered a flop, closing without a major agreement.
– Fishing reform sunk? –
Okonjo-Iweala was hoping to pull off a coup by securing a long-sought deal on curbing harmful fishing subsidies.
Negotiations towards banning subsidies that encourage overfishing and threaten the sustainability of the planet's fish stocks have been going on at the WTO for more than two decades.
The mood music on Monday was that a deal was now closer than ever.
But India threw a spanner in the works late Tuesday, insisting it would not sign up without a 25-year exemption — far longer than many are comfortable with.
"The transition period of 25 years sought by India is not intended as a permanent carve-out. It is a must-have for us and for other similarly placed non-distant water fishing countries," Commerce and Industry Minister Piyush Goyal said in a statement.
"Without agreeing to the 25-year transition period, it will be impossible for us to finalise the negotiations.
"This is completely unacceptable! And that is the reason India is opposed to the current text."
Besides fisheries, the WTO conference is trying to strike deals on e-commerce, agriculture, food security, Covid-19 vaccine patents, the WTO's response to pandemics, and reform of the organisation itself.
– 'Crunch time' –
But some emerging from the negotiating rooms are pointing the finger at Indian intransigence on not just fisheries but on every topic.
"India is being obstructive across the piece… In no negotiation are they playing a constructive part," said one Geneva-based diplomat.
Conference chairman Timur Suleimenov said it was "crunch time" as members were thus far not being as flexible as he had hoped.
The Kazakhstani official urged delegations to "start blessing outcomes".
Ministers are discussing the possibility of imposing a temporary waiver on Covid-19 vaccine patents.
But serious objections remain from some countries that host major pharmaceutical companies, like Britain and Switzerland, notably on the scope of the proposals.
NGOs believe the text does not go nearly far enough.
A second pandemic-related text being negotiated seeks to tackle supply constraints faced by certain countries in getting hold of Covid-fighting tools.
WTO spokesman Daniel Pruzin said the closing ceremony was now tentatively scheduled for 3:00 pm (1300 GMT) on Thursday, with ministers spending Wednesday in intensive talks.
"There is the possibility of advancement on all these issues," he told reporters.
"Significant progress has been made: we're not far from agreements on many of these topics."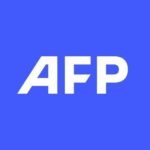 With 2,400 staff representing 100 different nationalities, AFP covers the world as a leading global news agency. AFP provides fast, comprehensive and verified coverage of the issues affecting our daily lives.
EU takes legal action against UK for breaching N.Ireland agreement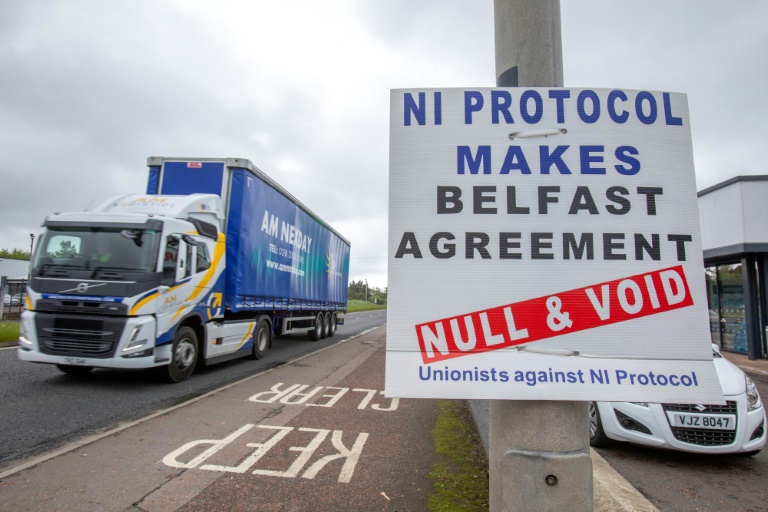 The European Commission launched new legal action against Britain on Wednesday, accusing London of putting peace in Northern Ireland at risk by trying to overhaul the post-Brexit trade deal.
"The UK government tabled legislation confirming its intention to unilaterally break international law," EU commission vice-president Maros Sefcovic said.
"More precisely to break an agreement that protects peace and stability in Northern Ireland," he said.
"Opening the door to unilaterally changing an international agreement is a breach of international law, as well. So let's call a spade a spade. This is illegal."
On Monday, the British government introduced legislation to rip up post-Brexit trading rules for Northern Ireland, in an attempt to override the EU withdrawal treaty that it had signed.
Prime Minister Boris Johnson's government insists it is not breaking international law, citing a "necessity" to act to restore Northern Ireland's power-sharing institutions.
But Brussels rejects this argument, and Sefcovic said that legal action would be taken, with two new cases joining those the commission had suspended.
Sefcovic said the EU would revive a case is launched last year to control the export of certain food products from Great Britain to Northern Ireland.
"If the UK doesn't reply within two months, we may take them to the Court of Justice," he warned.
"Second, we are launching two new infringements against the UK," he said, announcing cases that could see the British government brought before the European Court of Justice.  
"One for failing to carry out the necessary controls at the border control posts in Northern Ireland by ensuring adequate staffing and infrastructure.
"And one for failing to provide the EU with essential trade statistics data to enable the EU to protect its single market."
– 'Grave peril' –
The cases brought by the EU do not directly tackle the proposed UK legislation, but rather seek to compel Britain to implement the existing agreements.
Johnson's government has said it would still prefer a negotiated outcome with the European Union to reform the Northern Ireland Protocol.
But it accuses Brussels of failing to engage on its concerns about measures to control goods moving from Great Britain to Northern Ireland.
Brussels counters that, with Northern Ireland remaining in the EU single market, European law must ultimately apply to goods arriving in the territory.
And Sefcovic says that attempts to negotiate a compromise with Britain within the terms of the agreement Johnson himself hailed and signed have been mate with "radio silence" since February.
The spat comes at a bad time for the UK economy, with inflation at 40-year highs and rising household bills that have left many Britons struggling to make ends meet.
But there are economic headwinds in the European Union too, and warnings that the West must not fall out over trade when trying to present a united front against Russia's invasion of Ukraine.
Irish Minister for Foreign Affairs Simon Coveney said Wednesday's EU action is "the result of a deliberate UK Government strategy of provocation over partnership".
"Reckless UK decisions this week have forced the EU into responding to a threatened breach of international law with serious consequences."
Jonathan Jones, the former head of the UK government legal service scoffed at Number 10's argument.
Jones resigned after Northern Ireland minister Brandon Lewis admitted that unilaterally breaking the deal would "break international law in a very specific and limited way". 
"The concept of 'necessity' is an extremely high test. It applies only where a state must act to safeguard its essential interests against 'grave and imminent peril'," Jones said.
"How can an agreement willingly entered into only in 2020, at what the Prime Minister described as a 'fantastic moment', be already proving so disastrous as to represent 'grave peril' to the country?"
Meanwhile, the Democratic Unionist Party argues the protocol's creation of an effective border in the Irish Sea jeopardises Northern Ireland's status in the wider UK.
The pro-British party is boycotting the local government in Belfast until the deal is scrapped or dramatically overhauled, putting at risk the power-sharing agreement that underlies the Northern Ireland peace agreement.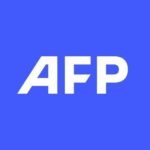 With 2,400 staff representing 100 different nationalities, AFP covers the world as a leading global news agency. AFP provides fast, comprehensive and verified coverage of the issues affecting our daily lives.
Tanzania targets internet giants with new tax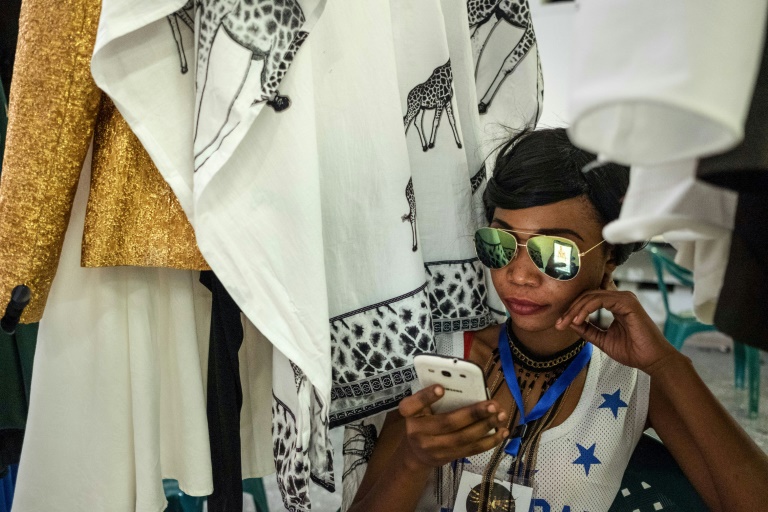 Tanzania will introduce a digital tax this year, the country's finance minister said, in a move targeting global internet giants offering services in the East African nation.
The two-percent tax will come into effect in July and follows similar attempts by other countries to force US multinational tech companies to pay at least a portion of their revenues in local tax.
Tanzania's Minister for Finance and Planning, Mwigulu Nchemba, announced the measure on Tuesday as he presented the nation's annual budget.
"Tanzania Revenue Authority shall establish a simplified registration process to accommodate digital economy operators who have no presence in Tanzania," Nchemba told lawmakers.
"This measure is intended to keep pace with rapid growth in the digital economy," he added.
The tax needs to be approved by Tanzania's parliament, which will vote on the budget before July.
The tax announcement follows talks in April between officials from the Tanzania Revenue Authority and US social media giant Meta — the parent company to Facebook, Instagram and WhatsApp.
Nearly 140 countries signed up to a 15-percent global minimum corporate tax last October under the auspices of the Organization for Economic Co-operation and Development (OECD).
Since then more countries, including Turkey and India, have signed up to the deal, which is expected to come into effect in 2023.
The historic agreement aims to put an end to corporations sheltering profits in low-tax haven countries.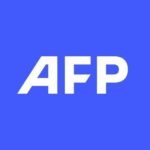 With 2,400 staff representing 100 different nationalities, AFP covers the world as a leading global news agency. AFP provides fast, comprehensive and verified coverage of the issues affecting our daily lives.
Flights resume after computer glitch shuts Swiss airspace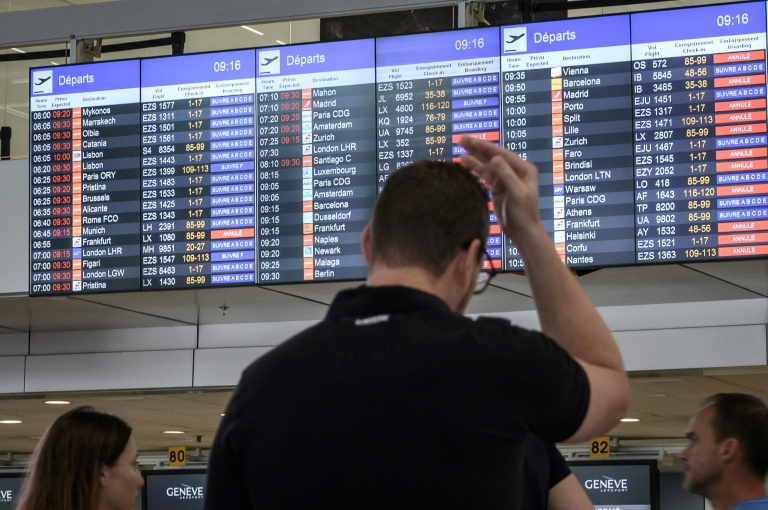 Swiss airspace reopened Wednesday morning after a computer glitch grounded flights across the Alpine nation for several hours, officials said.
"Swiss airspace is now open again," Swiss air traffic control service Skyguide said in a tweet, adding "the technical malfunction at Skyguide has been resolved".
It did not say what had caused the problem that shut Swiss airspace for hours Wednesday morning, but said that "air traffic over Switzerland and operations at the national airports of Geneva and Zurich are resuming".
Those airports too announced that flights had begun taking off.
"Good news! Air traffic has gradually resumed since 8:30 am (0630 GMT)," Geneva airport said in a tweet, warning that a number of flights had been cancelled and urging passengers to check with their airlines.
At the airport, where the first morning flights were delayed by more than three hours, dozens of travellers crowded around the information screens, with phones plastered to their ears.
Zurich airport also said flight operations were "running again", although flight operations would be at 50-percent capacity until 9:30 am, and 75-percent after that.
"We recommend passengers to pay attention to the flight information of the airline."
The chaos erupted when Skyguide announced it had "experienced a technical malfunction in the early hours of this morning, which is why Swiss airspace has been closed to traffic for safety reasons".
It said it regretted "this incident and its consequences for its customers, partners and passengers."
The Swiss news agency ATS-Keystone said international flights to Switzerland had been re-routed to Milan in northern Italy.
The Zurich airport website meanwhile showed that a United Airlsines flight from New York had been rerouted to Frankfurt in western Germany, while a Singapore Airlines flight from the city state had been sent to the southern German city of Munich. 
Zurich is Switzerland's largest airport, with more than 10.2 million passengers going through its terminals in 2021.
But with Covid restrictions lifted, air traffic has picked up significantly since then, with 1.9 million passengers registered there in May alone.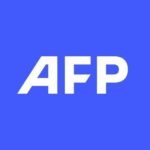 With 2,400 staff representing 100 different nationalities, AFP covers the world as a leading global news agency. AFP provides fast, comprehensive and verified coverage of the issues affecting our daily lives.