YouTube Shorts touts 1.5 bn users, taking on TikTok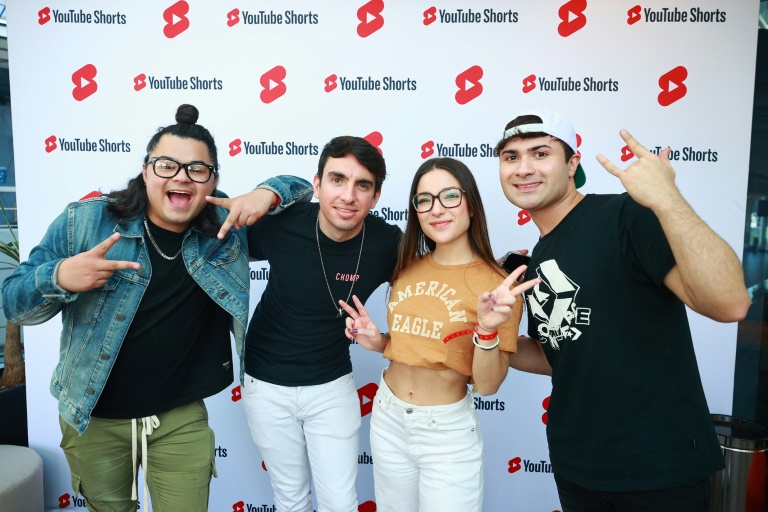 YouTube on Wednesday said that more than 1.5 billion people monthly tune into its Shorts video service, which competes with global sensation TikTok.
Alphabet-owned YouTube and Facebook-parent Meta both added short-form video sharing formats to their services after TikTok — which late last year said it topped a billion users — became the rage.
YouTube Shorts went live less than two years ago, adding videos of no longer than 60 seconds to the mix of offerings on the platform.
"Shorts has really taken off and are now being watched by over 1.5 billion logged-in users every month," said YouTube chief product officer Neal Mohan.
"We know the product will continue to be an integral part of the YouTube experience moving forward."
YouTube last year launched a $100 million fund to "reward creators" whose video clips attract audiences to the online stage.
YouTube has also put the Silicon Valley tech titan's advertising skills to work helping creators generate income from content on the platform, which brought in billions of dollars in revenue in 2021.
Creators are taking advantage of podcasting, shorts, and live streaming at YouTube in a "multi-platform approach," said vice president of the Americas Tara Walpert Levy.
"This approach is yielding real results; channels uploading both short and long-form content are seeing better overall watch time and subscriber growth than those uploading only one format," Levy said.
She billed YouTube as a one-stop shop for people to "flex their creative muscles."
TikTok, owned by China-based ByteDance, early this year began letting users upload slightly longer videos, raising the maximum length to 10 minutes from 3 minutes.
YouTube, Meta, and TikTok compete to be the platform of preference from popular online personalities with revenue making features such as subscriptions or shares in ad revenue.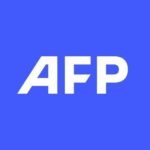 With 2,400 staff representing 100 different nationalities, AFP covers the world as a leading global news agency. AFP provides fast, comprehensive and verified coverage of the issues affecting our daily lives.
Small gun makers boom as US demand soars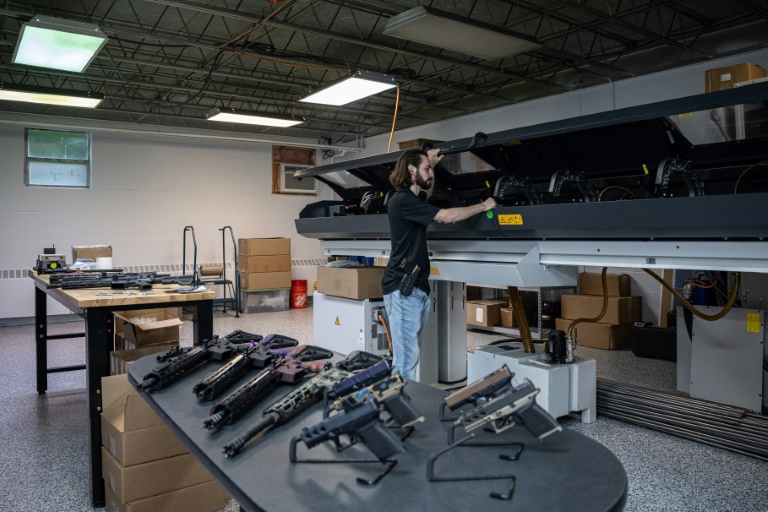 Tony Hook flipped through cell phone pictures of finished work by his New Hampshire shop, explaining how one customer wanted mementos of major life events: a gun to mark each of his children's births.
Smaller gun makers like him are booming in the United States, thanks to ravenous and sometimes specialized demand for pricey limited-production pistols and custom rifles, engraved with bible passages or the American flag.
"He had us build a gun for every newborn he had," explained Hook, the owner of RTD Arms & Sport. "So this is his son's name and his date of birth," he said, showing the engraving on a rifle.
The millions of guns produced annually in the United States are primarily made by the nation's biggest manufacturers, yet smaller operators have poured into a market that saw production nearly triple from 2000 to 2020.
The smaller makers can churn out parts destined for major firms like Sig Sauer or Smith & Wesson and for enthusiasts and gun shops, or they can be manufacturers themselves of specialized or customized weapons.
"It's just like maybe stitching your name onto your baseball glove or having custom pinstriping put on your car," said Hook. "People do the same with their guns. It's a piece of them." 
– $1,700 guns –
The United States has a deep culture of gun ownership centered around a constitutional guarantee for Americans to keep and bear arms, and as a result has a sprawling market of weapons, gear and accessories. 
America also sees roughly 40,000 gun deaths a year, about half of which are suicides, though homicides increased at historic rates during the pandemic. 
In this context, the gun and ammunition industry added an estimated $70 billion to the US economy in 2021 according to industry group NSSF — perhaps not surprising when a single rifle from a smaller workshop like Hook's can sell between $1,295-$1,695.
"Seeing that the gun doesn't have to look so generic, it's attracting people in that never considered it before," he added.
The boom in gun making is illuminated in US federal firearms license statistics, with the number of so-called "type 7" permits that allow production as well as sales increasing by over 694 percent from 2000 to 2020.
Getting one of those permits requires paperwork from applicants that includes their photo, fingerprints and other information, while the government also does a background check and in-person interview.
Big states like Texas and Florida each had hundreds of manufacturers of all sizes that reported, as required by law, their production to federal authorities for 2020, the most recent figures available. 
Matrix Arms in New Hampshire is one of those makers and its CEO and owner Allen Farris said so many manufacturers have joined the industry that the market has been saturated for at least the past six years now. 
– 'People are the problem' –
Yet his company appeared to be staying busy, with a row of machines the size of shipping containers churning out gun parts on a recent weekday. 
He noted that each week they produce 4,300-5,300 rifle receivers — key central components to making a gun.
"Our state motto in New Hampshire is 'Live free or die' and I think the firearm industry kind of goes hand in hand with that," he added.
Hook and Farris emphasized they did not want their guns to be used in crime or mass murder and said they followed the law — with Hook also citing his own instinct, if a would-be buyer sets off alarm bells — to try to prevent that.
Inevitably, as the gun making industry has grown, more people face the risk the firearms they produce could be used in a crime, mass shooting or suicide.
"We don't look at it as guns are the problem. People are the problem. Whether it's a gun, a knife or a rock — Cain didn't kill Abel with a gun. He killed him with a rock," Hook said.
Farris added: "If somebody has the motivation to go out and try to kill people, first of all they could choose a million different ways."
"Obviously I don't want my guns being used in that way, but there's nothing I can do to prevent it at that point."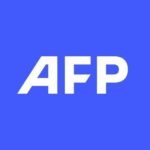 With 2,400 staff representing 100 different nationalities, AFP covers the world as a leading global news agency. AFP provides fast, comprehensive and verified coverage of the issues affecting our daily lives.
It's a small world: Disney to fly guests round all 12 parks for $110,000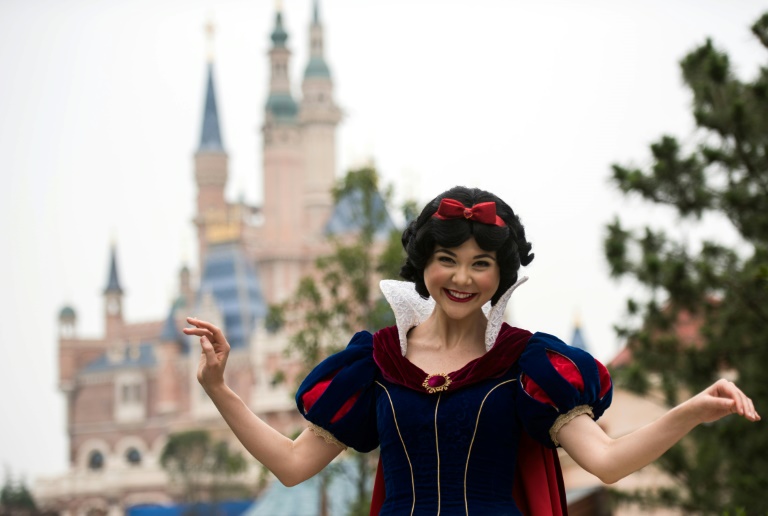 Not sure which Disney resort to visit next summer? 
Disney chiefs have a solution for its most obsessive — and deep-pocketed — fans, offering a round-the-world package trip to all 12 parks, starting at a hefty $110,000 per person.
"Disney Parks Around The World — A Private Jet Adventure" will fly 75 mega-fans around the world in July 2023, with VIP visits to Disney resorts in California, Tokyo, Shanghai, Hong Kong, Paris and Florida.
Across 24 days, there will also be stops at countries which do not have Disney parks, including tours of the Taj Mahal in Agra, India and Egypt's Pyramids of Giza.
According to its brochure, the "bucket list adventure" also includes a "rare opportunity to be a guest at Summit Skywalker Ranch," founded by "Star Wars" creator George Lucas outside San Francisco.
"You'll travel in luxury via a VIP-configured Boeing 757, operated by Icelandair, with long-range capabilities that allows for direct flights to maximize your time in each destination," it says.
Guests will be joined on board by "experts and staff, who use an audiovisual system for informative briefings and lectures," while Disney "leaders" and "Imagineers" will be on hand at various points.
As well as the movies, TV shows and theme parks it is best known for, the Walt Disney Company has long offered travel packages, including cruises.
With theme park attendances and tourism more generally recovering from the pandemic, Disney's latest offering is its most luxurious yet.
The $109,995 per person price tag is based on two people sharing, with those who travel solo facing an additional surcharge of at least $10,995.
No discount is offered for children, who must be at least 12, and airfare to Los Angeles and from Orlando for the first and last legs is excluded.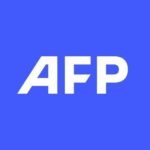 With 2,400 staff representing 100 different nationalities, AFP covers the world as a leading global news agency. AFP provides fast, comprehensive and verified coverage of the issues affecting our daily lives.
Deadly heatwaves threaten economies too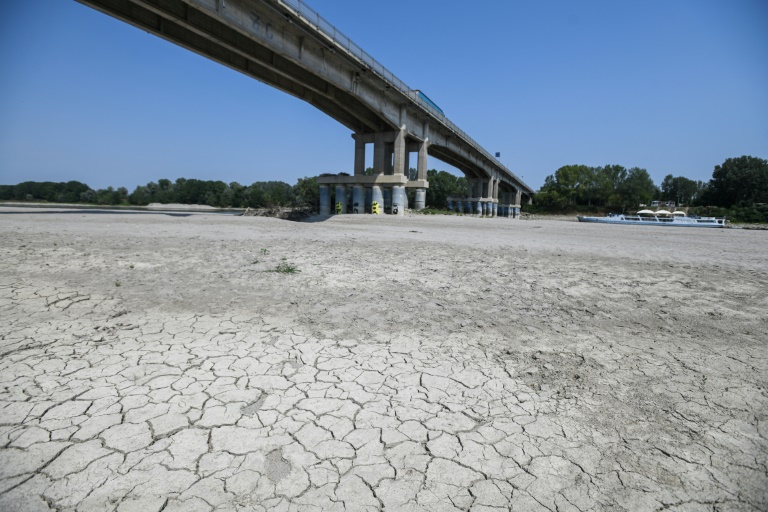 More frequent and intense heatwaves are the most deadly form of extreme weather made worse by global warming, with death tolls sometimes in the thousands, but they can also have devastating economic impacts too, experts say. 
The prolonged and unseasonable scorchers gripping the central United States and rolling northward across western Europe, sending the thermometer above 40 degrees Celsius (104 degrees Fahrenheit), are likely to cause both.   
Deadly and costly
Very high temperatures caused nearly 10 percent of the two million deaths attributed to extreme weather events from 1970 to 2019, according to the World Meteorological Organization. 
Virtually all that heat-related mortality, moreover, has been since 2000, especially the last decade: from 2010 to 2019 scorching heat was responsible for half of 185,000 extreme weather deaths registered.
In Europe, heatwaves accounted for about 90 percent of weather-related mortality between 1980 and 2022, the European Environment Agency (EEA) has reported. 
Heatwaves rack up economic costs as well, but they are harder to quantify than damage from a storm or flood, and more difficult to insure. 
But extended bouts of great heat can result in more hospital visits, a sharp loss of productivity in construction and agriculture, reduced agricultural yields, and even direct damage to infrastructure. Excess mortality has an economic cost too.
The EAA estimates that heatwaves in 32 European countries between 1980 and 2000 cost 27 to 70 billion euros. The damages over the last 20 years — which included the deadly heatwave of 2003, with 30,000 excess deaths — would almost certainly be higher.
Premature death
The national public health agency in France, which will be blanketed by extreme conditions over the coming days, has called heatwaves "a mostly invisible and underestimated social burden."  
In France alone, heatwaves from 2015 to 2020 cost 22 to 37 billion euros due to health expenses, loss of well-being and especially "intangible costs stemming from premature deaths".  
Reduced productivity
The heatwaves of 2003, 2010, 2015 and 2018 in Europe caused damages totalling 0.3 to 0.5 percent of GDP across the continent, and up to two percent of GDP in southern regions, according to a peer-reviewed study in Nature. 
This level of impact could be multiplied by five by 2060 compared to a 1981-2010 baseline without a sharp reduction in greenhouse gas emissions and measures to adapt to high temperatures, the study warned.
At sustained temperatures of around 33C or 34C, the average worker "loses 50 percent of his or her work capacity", according to the International Labor Organization (ILO).
The ICO estimates by 2030 heatwaves could reduce the total number of hours worked globally by more than two percent — equivalent to 80 million fulltime jobs — at a cost of 2.4 trillion dollars, nearly 10 times the figure for 1995.
"Climate change-related heat stress will reduce outdoor physical work capacity on a global scale," The UN's Intergovernmental Panel on Climate Change (IPCC) said in its most recent synthesis report, noting that in some tropical regions outdoor work may become impossible by the end of the century for 200 to 250 days each year.
Drought and agriculture
Both heatwaves and drought are a major threat to agriculture, and thus food security.
Long-term drought is agriculture's worst enemy when it comes to extreme weather, but heatwaves can provoke major damage as well.
In 2019, a heatwave caused a nine percent drop in drop in maize yields across France, and a 10 percent decline in wheat, according to the French agricultural ministry.
A 2012 scorcher in the United States led to a 13 percent drop in maize production, and a sharp jump in global prices.
Heatwaves also have a negative impact on livestock production and on milk production, according to the IPCC.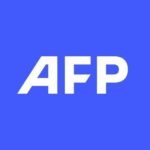 With 2,400 staff representing 100 different nationalities, AFP covers the world as a leading global news agency. AFP provides fast, comprehensive and verified coverage of the issues affecting our daily lives.