Argentine economy minister who renegotiated IMF debt resigns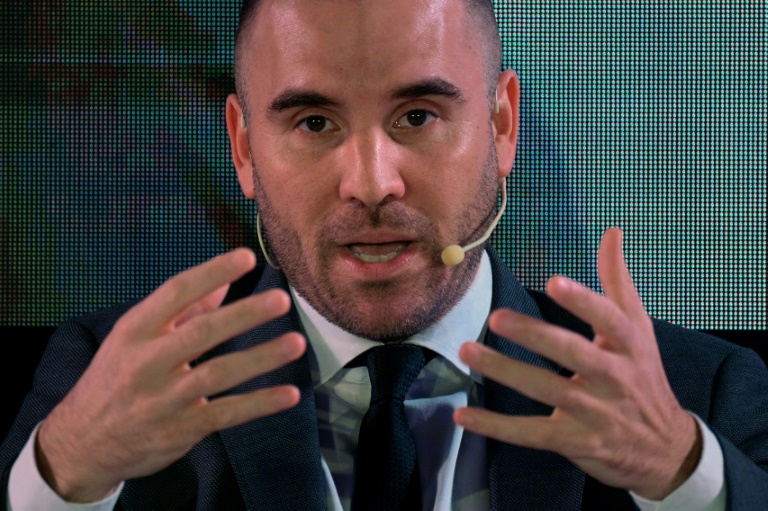 Argentine economy minister Martin Guzman, who led debt renegotiations with the International Monetary Fund, announced his resignation Saturday, sparking fresh uncertainty in Latin America's third largest economy.
Guzman did not say why he resigned in his statement addressing President Alberto Fernandez, but called on the center-left leader to mend internal divisions so that "the next minister does not suffer" the same difficulties he did.
"It will be essential that you work on an agreement within the ruling coalition," he added in the statement shared on Twitter.
His resignation comes two weeks after Vice President Cristina Kirchner, a former president who has been a constant critic of the government, gave a speech attacking Fernandez's economic management.
Political analyst Carlos Fara told AFP that Guzman's resignation was "a check mate for the president's autonomy" and had given Kirchner the upper hand in their power struggle.
"The resignation will have a very bad effect in the markets. Even if the president and vice president reach a consensus on managing the economy, from now on everything will be conditioned by Cristina Kirchner's pressure."
As economy minister, the 39-year-old Guzman was tasked with renegotiating a $44 billion debt with the IMF that Argentina insisted it could not afford to repay.
The original debt of $57 billion — the last tranche of which Fernandez declined after succeeding his liberal predecessor Mauricio Macri, who had solicited the loan — was the largest ever issued by the IMF.
Despite resistance from Kirchner, Guzman managed to agree a deal and save Argentina from defaulting.
But Guzman was often faced with hostility from the Peronist Justicialist Party, the major force in the Frente de Todos (Everyone's Front) ruling coalition that counts both Fernandez and Kirchner as high profile members.
Kirchner's faction has gone after Guzman ever since Everyone's Front lost control of the senate during last year's midterm legislative elections.
The IMF deal was only ratified by parliament thanks to support from the center-right opposition, as a group of legislators in the ruling coalition led by the vice president's son Maximo Kirchner boycotted the vote.
– 'Growth crisis' –
Guzman said whoever replaces him will need "centralized management of the necessary macroeconomic political instruments to consolidate the progress made and face the challenges ahead."
While agricultural powerhouse Argentina has the third largest economy in Latin America, it has been in economic crisis for years, with inflation of more than 60 percent in the last 12 months.
The country was already struggling with rising poverty, unemployment and a depreciating currency before the coronavirus pandemic exacerbated matters.
Earlier this week, Fernandez admitted the country was facing "a growth crisis" due to a shortage of foreign exchange.
The IMF deal included provisions to contain inflation and reduce the budget deficit from three percent in 2021 to parity by 2025.
Guzman's detractors within the ruling coalition hit out at him over perceived excessive zeal in tackling the budget deficit and his monetary policy.
He complained several times that these criticisms sent worrying signs to already jittery markets, making his job ever harder.
In a recent report, the Eurasia Group political risk consultancy said the internal divisions would not be resolved any time soon.
"Infighting within the administration will continue to worsen, further hurting the administration's ability to develop a coherent policy plan," said Eurasia.
Although he did not reveal what his next post would be, Guzman said he would "continue working and striving for a fairer, freer and sovereign homeland."
Fernandez has yet to comment on the resignation of Guzman, who is one of his closest allies.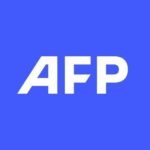 With 2,400 staff representing 100 different nationalities, AFP covers the world as a leading global news agency. AFP provides fast, comprehensive and verified coverage of the issues affecting our daily lives.
Natural disaster losses hit $72 bn in first half 2022: Swiss Re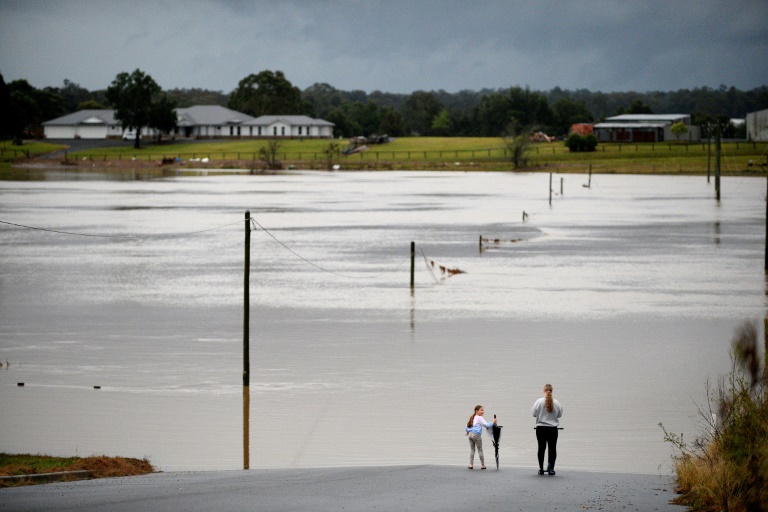 Total economic losses caused by natural disasters hit an estimated $72 billion in the first half of 2022, fuelled by storms and floods, Swiss reinsurance giant Swiss Re estimated Tuesday.
Though the figure is lower than the $91 billion estimate for the first six months of 2021, it is close to the 10-year average of $74 billion, and the weight is shifting towards weather-induced catastrophes.
"The effects of climate change are evident in increasingly extreme weather events, such as the unprecedented floods in Australia and South Africa," said Martin Bertogg, Swiss Re's head of catastrophe perils.
The Zurich-based group, which acts as an insurer for insurers, said the losses were also propelled by winter storms in Europe as well as heavy thunderstorms on the continent and in the United States.
So-called secondary natural disasters like floods and storms — as opposed to major disasters such as earthquakes — are happening more frequently, the reinsurer said.
"This confirms the trend we have observed over the last five years: that secondary perils are driving insured losses in every corner of the world," Bertogg said.
"Unlike hurricanes or earthquakes, these perils are ubiquitous and exacerbated by rapid urbanisation in particularly vulnerable areas," he said.
"Given the scale of the devastation across the globe, secondary perils require the same disciplined risk assessment as primary perils such as hurricanes."
Swiss Re said floods in India, China and Bangladesh confirm the growing loss potential from flooding in urban areas.
Man-made catastrophes such as industrial accidents added on a further $3 billion of economic losses to the $72 billion from natural disasters, taking the total to $75 billion — which is down on the $95 billion total for the first half of 2021.
– Insured losses at $38 bn –
Total insured losses stood at $38 billion: $3 billion worth of man-made disasters and $35 billion worth of natural catastrophes — up 22 percent on the 10-year average, said the Swiss reinsurer, warning of the effects of climate change.
February's storms in Europe cost insurers $3.5 billion, according to Swiss Re estimates.
Australia's floods in February and March set a new record for insured flood losses in the country at so far close to $3.5 billion — one of the costliest natural catastrophes ever in the country.
Severe weather and hailstorms in France in the first six months of the year have so far caused an estimated four billion euros ($4.1 billion) of insured market losses.
The Swiss group also mentioned the summer heatwaves in Europe, which resulted in fires and drought-related damage, without providing estimates at this stage.
A warming climate is likely to exacerbate droughts and thereby the likelihood of wildfires, causing greater damage where urban sprawl grows into the countryside, Swiss Re said.
"Climate change is one of the biggest risks our society and the global economy is facing," said the group's chief economist Jerome Jean Haegeli.
"With 75 percent of all natural catastrophes still uninsured, we see large protection gaps globally exacerbated by today's cost-of-living crisis."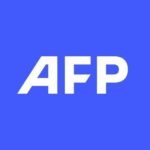 With 2,400 staff representing 100 different nationalities, AFP covers the world as a leading global news agency. AFP provides fast, comprehensive and verified coverage of the issues affecting our daily lives.
Stock trading platform Robinhood axes staff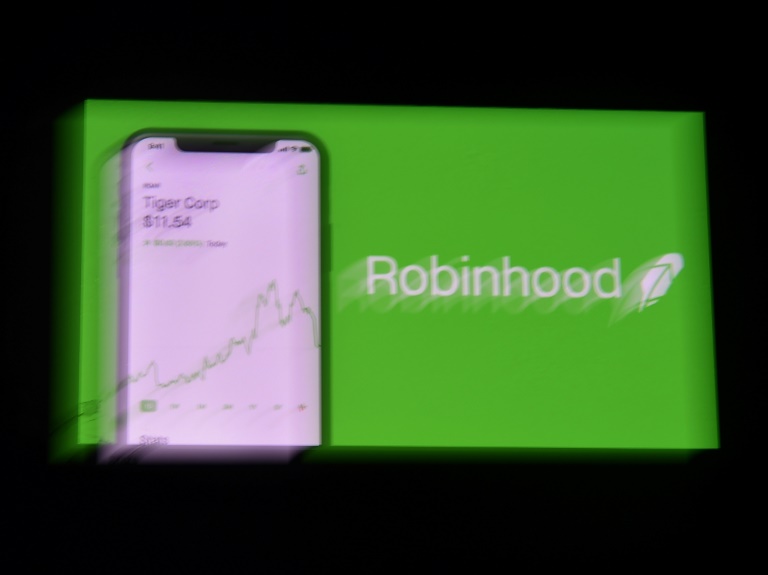 Robinhood on Tuesday said it is laying off nearly a quarter of its employees as inflation and a crypto market crash cripple activity on the stock trading platform.
Dismissal emails went out to 23 percent of workers, referred to internally as "Robinhoodies," in a cost-cutting move that the Silicon Valley-based company said will leave it with about 2,600 employees.
Internet giants whose business boomed during the pandemic have taken a hit from inflation, the war in Ukraine, supply-line trouble and people returning to pre-Covid lifestyles.
Robinhood earlier this year cut nine percent of its staff, but that wasn't enough, chief executive Vlad Tenev said in a blog post.
"Since that time, we have seen additional deterioration of the macro environment, with inflation at 40-year highs accompanied by a broad crypto market crash," Tenev said.
"This has further reduced customer trading activity and assets under custody."
Meanwhile, financial services regulators in the state of New York on Tuesday announced that Robinhood's cryptocurrency unit will pay a $30 million penalty for failing to meet mandatory standards for cyber-security and fighting money laundering.
The failure "resulted in significant violations" of state regulations, said state superintendent of financial services Adrienne Harris.
Flaws at Robinhood Crypto meanwhile stemmed from "significant shortcomings" in management that included failure to foster "an adequate culture of compliance" with banking rules, regulators said.
Robinhood associate general counsel Cheryl Crumpton said the company is "pleased" the matter is resolved in a settlement.
"We have made significant progress building industry-leading legal, compliance, and cybersecurity programs, and will continue to prioritize this work to best serve our customers," Crumpton said in response to an AFP inquiry.
Robinhood layoffs will be concentrated in operations, marketing, and program management, Tenev said.
"In the short seven years since Robinhood launched to the world, we have adapted to challenges and forced the financial industry to adapt to us," Tenev said.
"We've overcome many obstacles and have emerged from each a stronger and more resilient company," he said.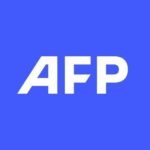 With 2,400 staff representing 100 different nationalities, AFP covers the world as a leading global news agency. AFP provides fast, comprehensive and verified coverage of the issues affecting our daily lives.
Uber posts quarterly loss, but revenue exceeds expectations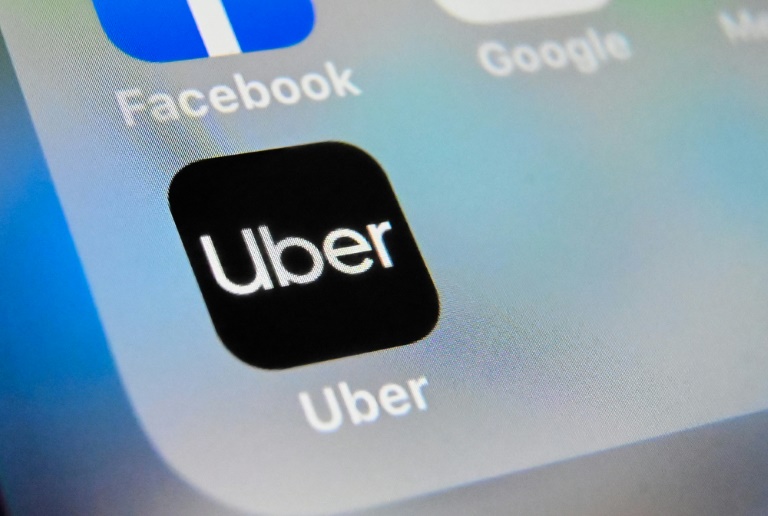 Uber on Tuesday reported better-than-expected revenue in the second quarter, fueled by strong demand for the San Francisco-based company's ride-hailing and food delivery services.
Revenue more than doubled to $8.1 billion in the three months through June — a 105 percent increase. Though it still posted a net loss of $2.6 billion, investors reacted positively: shares shot up more than 12 percent, to $27.58, in pre-market trading.
The company posted $1.8 billion in revenue from its freight operations. It also said the boost in revenue was partially explained by a change in how it accounts for its rides business in Britain.
Uber notched gains in monthly active platform consumers, gross bookings and trips compared with a year ago, reflecting higher demand but also a higher number of drivers for its signature ride service and food delivery operations.
Uber CEO Dara Khosrowshahi said both consumers and earners were at "all-time highs."
"Last quarter I challenged our team to meet our profitability commitments even faster than planned — and they delivered," Khosrowshahi said in a statement.
Uber primarily attributed its loss to the falling value of its investments in financially strapped companies such as Singapore's VTC Grab, US self-driving vehicle start-up Aurora and Indian food delivery service Zomato.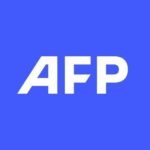 With 2,400 staff representing 100 different nationalities, AFP covers the world as a leading global news agency. AFP provides fast, comprehensive and verified coverage of the issues affecting our daily lives.