Asian markets track Wall St higher on easing recession fears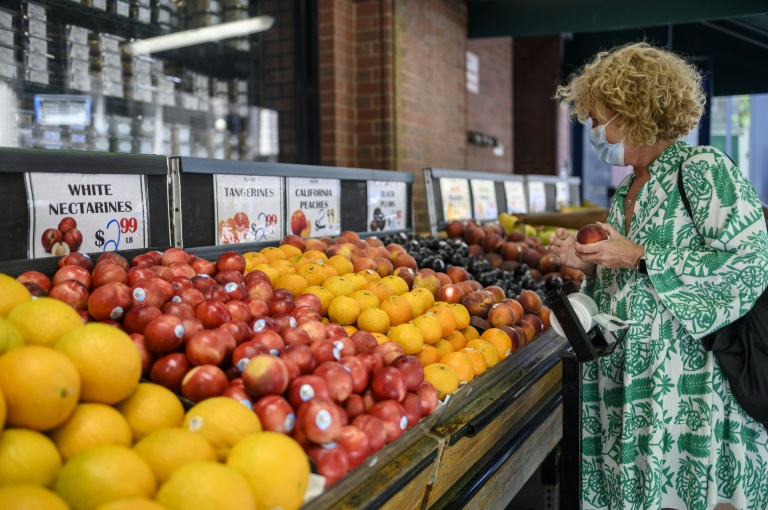 Stocks rose in Asia on Monday following a rally on Wall Street in response to data indicating US consumers remained resilient to surging inflation and higher interest rates, easing concerns about a possible recession.
Speculation that Saudi Arabia will lift oil production after Joe Biden's visit last week also provided some relief as crude prices — a key driver of inflation in recent months — dropped.
Still, investors continue to fret over the economic outlook with Russia's war in Ukraine showing no sign of ending, China locks down cities to fight a new Covid flare-up and central banks quickly tighten monetary policy.
All three main indexes in New York raced higher on Friday after June retail sales came in above forecasts and banking giant Citigroup's April-June results beat expectations.
While a strong set of economic data has of late boosted bets on the Federal Reserve lifting borrowing costs more, the latest figures were not seen as being big enough to warrant a sharper rate hike next week.
Market analysts widely expect the bank to announce a 75 basis point lift, though some have suggested a one percentage point increase could be on the cards. 
Policymakers have made it clear their main goal is bringing inflation down from a four decade high, even if that stunts growth or even causes a recession.
"Overall the robust US data… eased concerns about an imminent recession but is also unlikely to mount an additional case for a 100 basis point Fed hike," said SPI Asset Management's Stephen Innes.
"And it was about as goldilocks of a mix of headline data risk as one could have expected given the Fed's dilemma of balancing inflation versus growth."
In early trade, Hong Kong, Shanghai, Sydney, Seoul, Singapore, Taipei, Jakarta and Wellington were all up. Tokyo was closed for a holiday.
However, uncertainty remains rife on trading floors, with a new spike in Covid cases in China causing concern that officials will impose fresh lockdowns in major cities including Shanghai and Beijing. 
A two-month shutdown in Shanghai earlier this year hammered the world's number two economy and severely hit global supply chains.
Lanzhou, the capital of northwestern Gansu province, has ordered its 4.4 million residents to stay home, while a county in Anhui province went into lockdown from Friday.
Beihai in the southern Guangxi region on Saturday also announced lockdowns in parts of two districts that are home to more than 800,000 people.
The expected blow to demand from the world's top crude importer has weighed on prices of the commodity, with both main contracts giving up most of the gains seen after Russia's invasion of Ukraine.
Adding to downward pressure on oil is speculation Saudi Arabia will lift production after Biden's visit, during which he called on the kingdom to help ease the price pressure that has sent inflation rocketing.
SPI's Innes added that with a deal between OPEC and other major producers ending soon, output could see a big rise.
"As long as the agreement is in effect, Saudi Arabia has made it transparent that individual producers with spare capacity should not exceed their quota to offset underproduction elsewhere within the group.
"From October, however, this changes."
Meanwhile, Libya is set to see a boost to output as months of outages come to an end, while the lifting of US sanctions on Venezuela could lead to a return of capacity from the South American country.
– Key figures at around 0230 GMT –
Hong Kong – Hang Seng Index: UP 0.8 percent at 20,455.99 
Shanghai – Composite: UP 0.5 percent at 3,245.53
Tokyo – Nikkei 225: Closed for a holiday
Euro/dollar: UP at $1.0107 from $1.0088 Friday
Pound/dollar: UP at $1.1898 from $1.1865 
Euro/pound: DOWN at 84.96 pence from 85.00 pence
Dollar/yen: DOWN at 138.13 yen from 138.54 yen
West Texas Intermediate: DOWN 0.8 percent at $96.81 per barrel
Brent North Sea crude: DOWN 0.3 percent at $100.89 per barrel
New York – Dow: UP 2.2 percent at 31,288.26 (close)
London – FTSE 100: UP 1.7 percent at 7,159.01 (close)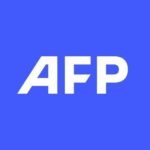 With 2,400 staff representing 100 different nationalities, AFP covers the world as a leading global news agency. AFP provides fast, comprehensive and verified coverage of the issues affecting our daily lives.
Oil dispute sharpens Baghdad-Kurd tensions amid deadlock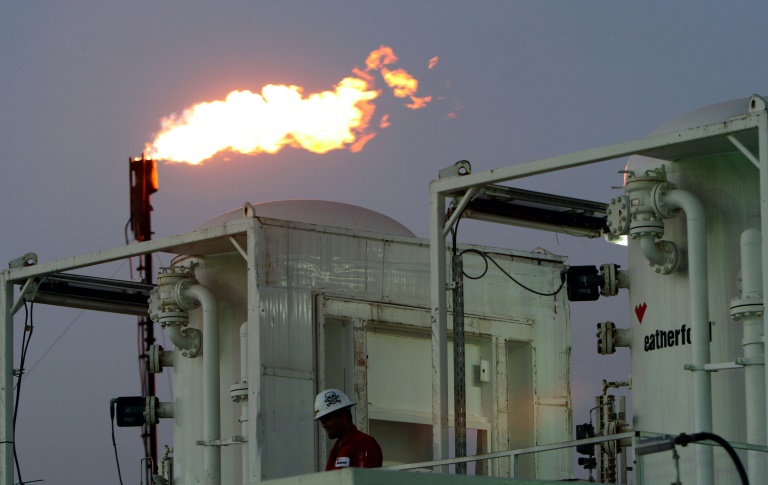 Iraq's oil wealth is rekindling tensions between federal authorities and the autonomous Kurdish region, in a row that could compromise the lifeline industry and keep investors away, analysts say.
The long-simmering dispute came to a head in February — at a time of political deadlock in Baghdad — when the federal supreme court ordered Kurdistan to hand over oil extracted from its territories to the federal authorities.
Then earlier this month, a commercial court in the Iraqi capital annulled contracts between the Kurds and foreign firms, after the oil ministry in Baghdad filed a judicial complaint.
Authorities in the Kurdistan capital Arbil have cried foul, accusing Baghdad of heaping "unjust pressure" on them and announcing their own legal action.
Iraq, the second largest producer in the Organization of the Petroleum Exporting Countries, sits on enormous oil reserves, and revenues from the sector feed 90 percent of the federal government budget.
It exports an average of 3.3 million barrels of crude oil per day (bpd), while production in Kurdistan amounts to just over 450,000 bpd.
The February ruling stated that a 2007 law adopted by Arbil to regulate oil and gas was unconstitutional.
But analysts say politics play a major role in the dispute in Iraq, whose political barons have failed to reach agreement on choosing a president and a prime minister since October legislative elections.
"When it comes to oil, each side uses their respective powers as carrots and sticks depending on the political atmosphere of the day," said Bilal Wahab of The Washington Institute for Near East Policy.
"At times when there was political accord, the courts were rather quiet. When there was political discord, however, the reverse was true," he told AFP.
– 'Reputation being damaged' – 
The nullification of oil contracts between the Kurds and four international oil companies (IOCs) from Canada, Britain, Norway and the United States at the start of July has inflamed the row.
"For Baghdad to be chasing IOCs out of Iraqi Kurdistan does not serve to show Iraq as a major producer welcoming of foreign investment," cautioned Yesar al-Maleki, an analyst at the Middle East Economic Survey.
In a fightback, the Kurdish regional authorities in June initiated judicial proceedings against the federal government.
One lawsuit targets Oil Minister Ihsan Ismail, accused by the Kurds of trying to "intimidate" foreign firms operating in the Kurdistan region of northern Iraq.
The Kurdish autonomous government has accused Baghdad of taking "illegal" and "politically motivated" actions.
For Wahab, Kurdish and federal government officials fail to appreciate "how much they are damaging the overall reputation of Iraq's energy industry".
"Questioning the sanctity of contracts … adds legal risk to a slew of other regulatory and governance risks that ail the Iraqi energy industry," he added.
The dispute, he said, "repels much-needed foreign investment".
Oil revenues are critical for Iraq, a country faced with widespread corruption but also mired in a financial crisis and in need of funds to rebuild infrastructure after decades of conflict.
– 'Compromise'? –
Despite the legal actions, Kurdistan says it is open to a negotiated solution.
It is working on setting up two companies specialised in oil exploration and marketing that would coordinate with Baghdad, a spokesperson for the Arbil government said.
Baghdad's oil ministry, meanwhile, marked a small victory after oil giants Baker Hughes, Halliburton and Schlumberger committed not to initiate new projects in Kurdistan.
The ministry says the companies are also working to "liquidate and close" existing contracts.
Baghdad has fought to regain control of output from lucrative oil fields in Kurdistan since the autonomous region began marketing oil independently more than a decade ago.
But under a current deal, the Kurdish region delivers 250,000 barrels per day to Baghdad, in return for a share of federal funds to pay the salaries of Kurdish civil servants.
In recent weeks, tensions have risen further after a series of unclaimed rocket attacks targeting oil and gas installations in Kurdistan.
Experts say the assaults aim to put pressure on the Kurdistan Democratic Party (KDP), the largest in Kurdistan. 
The KDP is allied to Shiite leader Moqtada Sadr, whose bloc won 73 seats in the October polls, making it the largest faction in the 329-seat parliament.
The party is eyeing the Iraqi presidency for one of its members, although traditionally the job has been held by a member of the rival Patriotic Union of Kurdistan.
"The timeline of events evidently shows that this whole crisis started because the KDP took the side of the Sadrist movement… opposing the Iran-backed Shiite Coordination Framework," Maleki said.
He expects a "compromise" will be reached to resolve the oil dispute because "Iraq is a country of compromise".
"Until then, the supreme court ruling will hang like the sword of Damocles over the Kurdish regional government," he said.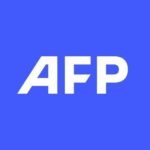 With 2,400 staff representing 100 different nationalities, AFP covers the world as a leading global news agency. AFP provides fast, comprehensive and verified coverage of the issues affecting our daily lives.
'Thor' rules again at North American box office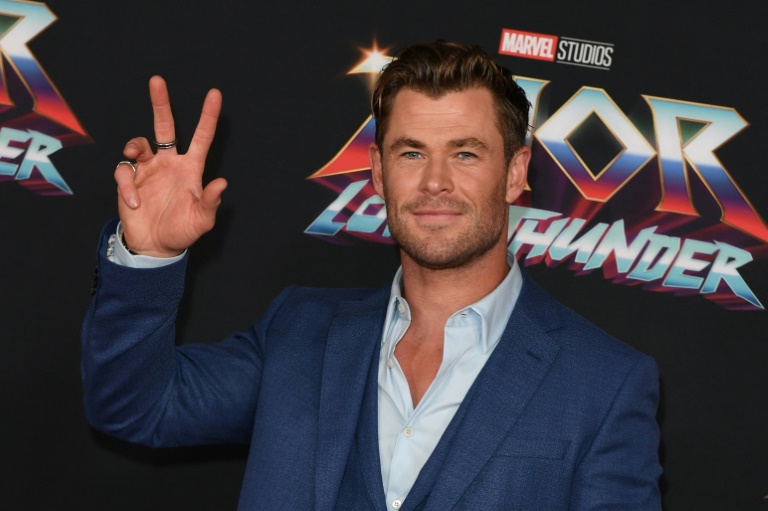 Marvel's latest superhero flick "Thor: Love and Thunder" pounded opponents for a second straight week to top the North American box office with an estimated $46 million haul, industry watcher Exhibitor Relations reported Sunday.
The comedic follow-up to 2017's "Thor: Ragnarok" stars a muscle-clad, self-parodying Chris Hemsworth as the space viking who wields the mallet Mjolnir, but also finds himself pining for his ex-girlfriend Jane Foster (Natalie Portman), whose help he enlists to battle god butcher Gorr (Christian Bale).
The take was down sharply from its $144 million debut last weekend, but Thor still easily beat out "Minions: The Rise of Gru," which scored second spot for the second straight week after a phenomenal opening weekend over the July 4th holiday. 
The latest goofy installment in Universal's animated "Despicable Me" franchise about the reformed super-villain Gru and his yellow Minions took in $26 million in the Friday-to-Sunday period.
Third place went to "Where the Crawdads Sing," the adaptation of Delia Owens' novel about an abandoned girl who grows up in marshland of 1950s and 60s North Carolina and, at a murder trial years later, looks back on that rough and violent upbringing. The take was $17 million.
"This is a very good opening for a movie that combines young adult romance and suspense crime drama. Where the Crawdads Sing's weekend number is above average, in spite of weak reviews," said analyst David A. Gross of Franchise Entertainment Research.
"These films have never been strong overseas, and that will be the case here as well," he added.
Dropping from third to fourth was Paramount's "Top Gun: Maverick," the crowd-pleasing sequel to the original 1986 film that once again features Tom Cruise as cocky US Navy test pilot Pete "Maverick" Mitchell.
The fighter ace feature, in its eighth week in theaters, has now grossed $618 million worldwide.
Baz Luhrmann's music biopic "Elvis" — starring Austin Butler as the King alongside Tom Hanks as his exploitative manager, Colonel Tom Parker — slipped one spot to fifth in the Warner Bros film's fourth weekend of release, at $7.6 million.
Another movie making its debut — Paramount's animated comedy "Paws of Fury: The Legend of Hank" — scored a haul of $6.3 million for sixth place. It tells the tale of a hapless dog who is assigned to protect a village of cats.
Completing the top 10 were:
"The Black Phone" ($5.3 million)
"Jurassic World: Dominion" ($4.95 million)
"Mrs Harris goes to Paris" ($1.9 million)
"Lightyear" ($1.3 million)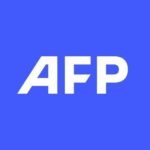 With 2,400 staff representing 100 different nationalities, AFP covers the world as a leading global news agency. AFP provides fast, comprehensive and verified coverage of the issues affecting our daily lives.
What's next for the euro after slump against dollar?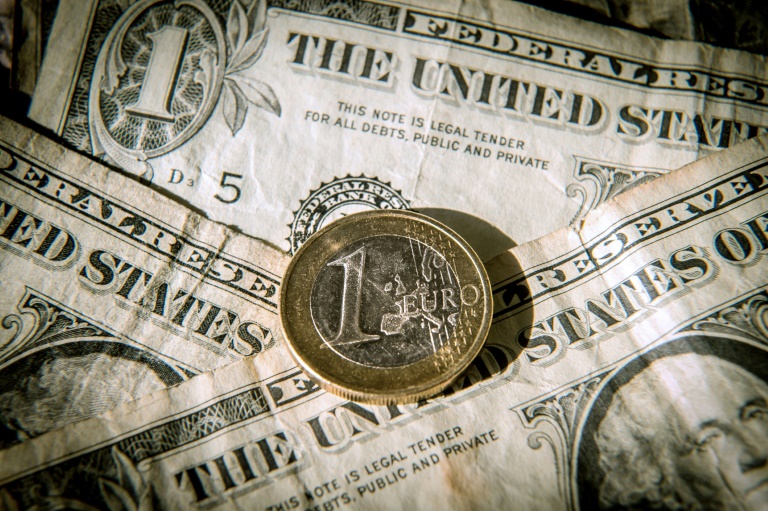 The euro's plunge against the dollar, triggered by the Ukraine war and mounting risks to the EU economy, has driven the two currencies to parity for the first time in two decades.
The European single currency sank to $0.9952 on Thursday — a level not seen since the end of 2002, the year it was officially introduced.
But traders believe the euro could recover, provided it clears several hurdles in the coming months. 
The first to get over is to avoid the risk of a halt in Russian gas supplies to Europe, which would cause electricity prices to soar and force eurozone countries to limit some industrial activity. 
"If gas flows from Russia normalise, or at least stop falling, following the end of the Nord Stream 1 maintenance shut-down next week, this should somewhat decrease market fears of an imminent gas crisis in Europe," Esther Reichelt, an analyst at Commerzbank, told AFP. 
With Russian gas giant Gazprom having warned it cannot guarantee that the pipeline will function properly, European countries fear that Moscow will use a technical reason to permanently halt deliveries and put pressure on them. 
French President Emmanuel Macron even said on Thursday that Russia was using energy "as a weapon of war". 
If Nord Stream 1 "doesn't turn back on, the euro falls as the economic shock waves will be felt worldwide as the European energy crisis could very well trigger a recession," warned Stephen Innes, an analyst at SPI Asset Management. 
– ECB wake-up call –
"Recession would inevitably mean that the market becomes even more concerned about fragmentation risks in the eurozone," added Jane Foley, a foreign exchange specialist at Rabobank. 
Like other central banks, the European Central Bank (ECB) is seeking to avoid stifling the economy by raising rates too sharply. 
But it also has to worry about a possible fragmentation of the debt market, with large differences in borrowing rates across the eurozone. 
The ECB has so far maintained an ultra-loose monetary policy to support the economy, while the US Federal Reserve has instead raised rates and promises to continue to do so to counter inflation. 
It will announce its monetary policy decision on Thursday, and has indicated that it will raise rates for the first time in 11 years. 
"If the ECB is aiming to give the euro a boost, it will have to deliver a 50-bp hike in July and/or signal that 75-bp moves are on the cards for September," S&P analysts said in a note. 
"Speedier policy adjustments now would help anchor inflation expectations, reducing the risk of needing a restrictive policy stance further down the line," they added. 
– Fed slowdown –
For economists at Berenberg, the euro's fall is more attributable to the strength of the dollar, which has "appreciated strongly against a broad basket of currencies since mid-2021". 
The dollar has benefited from the Fed's tightening of monetary policy as it tries to limit inflation, which hit record highs again in June. 
"Markets are speculating that the Fed may raise rates by 100bp instead of 75bp at its next meeting on 27 July," noted Berenberg.
"If so, this could strengthen the dollar further."
UniCredit added: "Towards year-end, prospects of declining inflation and more-balanced messaging from central banks as the cyclical peak of official rates nears should support a return of risk appetite and ease USD demand."
Should that happen, the euro could move away from parity in the last few months of 2022, they say.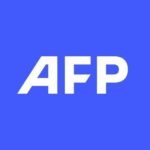 With 2,400 staff representing 100 different nationalities, AFP covers the world as a leading global news agency. AFP provides fast, comprehensive and verified coverage of the issues affecting our daily lives.