Bot battle: The tech that could decide Twitter's Musk lawsuit
If Twitter's lawsuit over Elon Musk's $44 billion buyout bid ever reaches trial, the case will likely center on a ubiquitous and often unloved technology: bots.
The information Twitter has or has not provided on its tally of fake or spam accounts is Musk's stated reason for backing away from the deal — a move that prompted the firm to sue him this week.
Here's a closer look at the complications around bot accounts, and how they would be key in deciding the case.
– Good bot, bad bot –
At a basic level, "bots" are software programs that do automated tasks online, often with the aim of emulating how people behave.
Twitter tolerates some automated uses, like an account that tweets every time the Hubble space telescope crosses the sky over a given city.
But Twitter has rules about automated actions by accounts, including barring software from posting about hot topics, firing off spam, attempting to influence online conversations, and operating across multiple accounts.
The company says it wages a daily campaign against spam or fake accounts that keeps their number to less than five percent of users. 
Musk's lawyers, in notifying Twitter on July 8 he was "terminating" the agreement to buy the company, alleged the platform made "false and misleading representations" about bots and had not provided details he needed to check its assertions. 
– Thorny question –
Determining the number of bots on the site is a bit of an art because the tally is determined in part by Twitter's internal definitions and the workers who apply the rules.
While some cases are clear cut violations, some can require the judgement of people who have to weigh various facts.
"People can disagree on what should be considered a bot or a spam account," said Edwin Chen, a former Twitter employee, who is now CEO of content moderation firm Surge AI. 
The figure would also be tricky for an outsider like Musk to confirm because the bot weeding process can include checking IP or email address or other sensitive user data.
"I think a lot of people, not even just my former colleagues but people just generally within the tech industry, know that this is a thorny, thorny question," Chen added.
Twitter's lawsuit, which urges a court to force Musk to honor his buyout offer, could result in a trial or settlement talks that would need to plunge into the finer points of things like the firm's bot definitions and policies.
Musk's lawyers said he has already asked for but had not received "Twitter's methodology and performance data" about finding and suspending spam and fake accounts.
"In short, Twitter has not provided information that Mr. Musk has requested for nearly two months," the lawyers wrote in laying out the argument for aiming to abandon the deal.
– The deal with Twitter –
Speculation has mounted that the bot issue — with its tricky, detailed and case-by-case aspects — is just a convenient route for Musk to abandon or renegotiate his proposal.
Yet, bots are a problem online.
"Bad actors have nearly infinite resources and incentives to use bots for nefarious purposes," said Tamer Hassan, co-founder and chief of cybersecurity firm HUMAN.
Bots are used in more than three quarters of security and fraud incidents that happen online, from spreading socially divisive posts to snapping up hot concert tickets and hacking, Hassan told AFP. 
Also, Twitter makes its money from ads, and marketers pay for reaching people, not software.
Thus "advertising to bots isn't going to have a good close rate because bots don't buy products," analyst Rob Enderle told AFP previously.
If advertisers are paying Twitter fees based on how many people see ads, and those numbers are inflated due to bots in the online audience, they are being overcharged, Enderle added.
If Twitter has way more bots than it is letting on, its revenue could plunge when those accounts are exposed and closed.
Or as Musk's lawyers put it, Twitter's true daily users who can be shown advertising are "a key component of the company's business, given that approximately 90 percent of its revenues come from advertisements."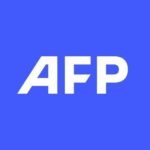 With 2,400 staff representing 100 different nationalities, AFP covers the world as a leading global news agency. AFP provides fast, comprehensive and verified coverage of the issues affecting our daily lives.
No bed of roses for Ecuador's flower industry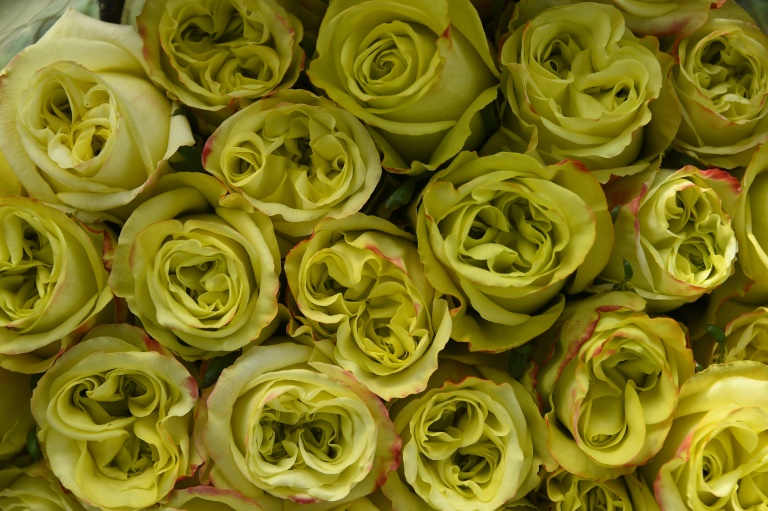 The pandemic, the war on Ukraine, and more than two weeks of ruinous protests over soaring living costs — Ecuador's flower industry has recently had to surmount one obstacle after another.
The country's fourth-largest income-generator in terms of sales, roses alone earned nearly a billion US dollars in 2021 — a record haul of $927 million to be exact.
With hundreds of companies growing 450 rose varieties, Ecuador is the world's third-biggest flower exporter after the Netherlands and Colombia.
But this year's prognosis is unclear after 18 days of sometimes-violent mass protests against rising fuel prices that included burning roadblocks and arson, and resulted in six deaths.
"The protests meant much larger losses than all that was lost during two years of pandemic," said Marcelo Echeverria, Ecuador commercial representative for the Dummen Orange international flower firm.
"That has slowed down a lot of things that were planned, a lot of projects that were planned for the second half of the year."
The protests, led by a powerful Indigenous people's group, saw cut flowers among the export products targeted by arsonists.
"They are BURNING our flowers," the Expoflores association of producers and exporters exclaimed on Twitter as the contents of delivery trucks were being set on fire last month.
"They are burning our income and that of our families."
Expoflores said other flowers rotted as they could not be harvested and moved for export, and ended up in "the garbage."
The government estimated the cost of the uprising at about $1 billion — some two-thirds of it borne by the private sector, including the flower industry.
"There were innumerable losses in terms of flowers that could not be exported (and) damage to private property," said Socorro Martinez, Ecuador's Dummen Orange boss.
"It was a very sad issue because… it widened the gap between some producers and ordinary people who were part of the community, people who we considered very close to us."
– Necessity –
But those who are part of it say the industry is a resilient one, with flowers never going out of fashion, whether it be for happy events or sad ones.
"We have experienced many local and international crises. We live in crisis, but we know how to manage them," said Eduardo Letort, manager of the firm Hoja Verde, which produces about 35 million stems of 120 rose varieties each year.
"It's been a tough few years, but…  we have managed to adapt" by looking for new markets or making better use of dwindling fertilizer stocks as shortages bit during the pandemic and more recently with the war in Ukraine, he told AFP on his farm in the Andean town of Cayambe.
In 2020, Ecuador's flower industry recorded sales of $827 million — a smaller decline than had been expected from pre-pandemic 2019 when it was $880 million.
"We saw that flowers… became a product of necessity. People wanted to have colors, scents in their homes" during lockdown, said Letort.
There was also a sharp rise in demand for flowers for pandemic funeral wreaths.
– More complicated –
Between January and May this year, flower exports brought in $432 million, compared to $417 million in the same period of 2021.
The rest of the year "had looked very good despite Russia (and its war on Ukraine) with forecasts for a dip followed by a recovery by year end," said Expoflores president Alejandro Martinez.
"But with the protests, things now seem more complicated," he added. 
Russia was Ecuador's second-biggest country client for flowers in 2021, behind the United States. 
Since the start of the war, Russia's share of the market fell from 20 percent to 10 percent, said Letort, who is also president of Expoflores in Cayambe.
"The flower business is already complicated, it does not need protests, pandemics or wars to make it complicated," said Marco Penaherrera, who sends about 120,000 roses to the United States every week.
"It is good business, but it is complicated."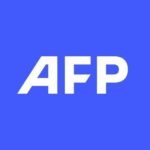 With 2,400 staff representing 100 different nationalities, AFP covers the world as a leading global news agency. AFP provides fast, comprehensive and verified coverage of the issues affecting our daily lives.
G20 finance chiefs meet as Indonesia warns of energy, food catastrophe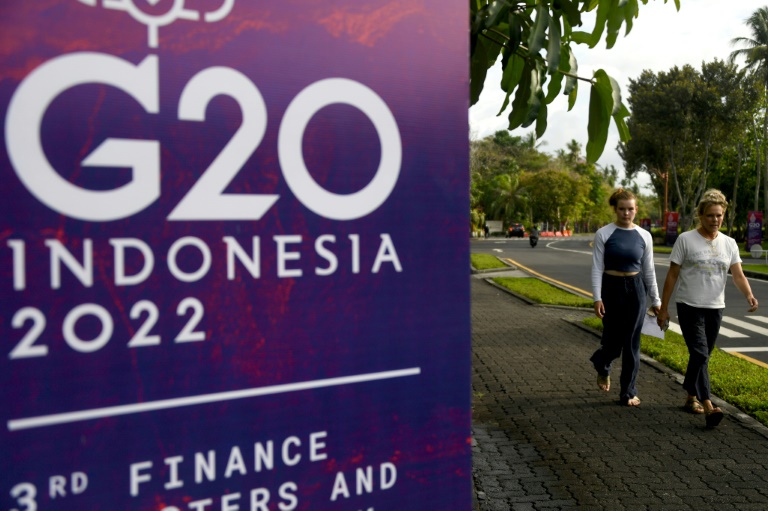 Group of 20 finance ministers and central bank chiefs from top economies met in Indonesia Friday for talks on the fallout from Russia's invasion of Ukraine, with the host warning them failure to tackle energy and food crises would be catastrophic.
The two-day meeting on the resort island of Bali started under the shadow of a war that has roiled markets, spiked food prices and stoked breakneck inflation, a week after Moscow's top diplomat walked out of talks with the forum's foreign ministers.
In her opening remarks, Indonesian Finance Minister Sri Mulyani Indrawati called on ministers to work together with a spirit of "cooperation, collaboration and consensus" because "the world is watching" for solutions.
"The cost of our failure is more than we can afford," she told delegates. "The humanitarian consequences for the world and for many low-income countries would be catastrophic."
Top global finance figures, including US Treasury Secretary Janet Yellen, will discuss the rebound from the coronavirus pandemic. But the impact of the Ukraine war –- weighing on an already brittle global recovery –- will top the agenda.
A day before the meeting, Yellen set the tone, calling Russia's war in Ukraine the "greatest challenge" to the global economy and saying members of Putin's government "have no place" at the talks.
"We are seeing negative spillover effects from that war in every corner of the world, particularly with respect to higher energy prices and rising food insecurity," she said.
Yellen is expected to press G20 allies for a price cap on Russian oil to choke off President Vladimir Putin's war chest and pressure Moscow to end its invasion while bringing down energy costs.
Both Russian Finance Minister Anton Siluanov and Ukrainian Finance Minister Serhiy Marchenko are participating virtually in the meeting.
Yellen in April led a multinational walkout of finance officials as Russian delegates spoke at a G20 meeting in Washington. No communique was issued at the end of that meeting.
It is unclear if a similar walkout will take place at this meeting, after no foreign minister walked out last week, but Yellen would not be drawn on if they would repeat their joint action.
There is also unlikely to be a final communique issued when talks end on Saturday because of disagreements with Russia.
– World tax overhaul deadline set – 
G20 chair Indonesia -– which pursues a neutral foreign policy –- has refrained from uninviting Russia despite Western pressure.
Italy and Canada's finance ministers are in attendance, but Chinese Finance Minister Liu Kun and Britain's new Finance Minister Nadhim Zahawi are only attending virtually.
International Monetary Fund chief Kristalina Georgieva will appear in person after saying Wednesday the global economic outlook had "darkened significantly" because of Moscow's invasion.
European Central Bank president Christine Lagarde is participating virtually, but World Bank chief executive David Malpass will not attend.
The meeting is a prelude to the leaders' summit on the Indonesian island in November that was meant to focus on the global recovery from the Covid-19 pandemic.
Other issues to be tackled by the ministers include digital financial inclusion –- with more than a billion of the world's population still without access to a bank account -– and the deadline for an international tax rules overhaul.
The Organisation for Economic Cooperation and Development (OECD) will present the ministers with an update on the progress of international tax changes that will set a global minimum corporate tax rate of 15 percent by 2024, a year later than originally planned.
The deadline for the passing of legislation underpinning the new rules was set at mid-2023, the OECD said.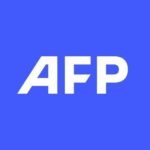 With 2,400 staff representing 100 different nationalities, AFP covers the world as a leading global news agency. AFP provides fast, comprehensive and verified coverage of the issues affecting our daily lives.
Bank of America fined $225 mn for 'botching' US Covid-19 aid payments
Two US agencies fined Bank of America a total of $225 million on charges it wrongfully froze unemployment and other public benefit programs at the height of the Covid-19 pandemic.
The Consumer Financial Protection Bureau imposed a $100 million penalty on Bank of America (BofA) for "botching" the disbursement of state unemployment programs during Covid-19, the agency said.
"Bank of America (BofA) automatically and unlawfully froze people's accounts with a faulty fraud detection program, and then gave them little recourse when there was, in fact, no fraud," the agency said in a news release.
The Office of the Comptroller of the Currency fined BofA $125 million for "violations of law and unsafe or unsound practices" in the bank's administration of public benefits programs.
The agencies also required the US bank to provide payments to those wrongfully deprived payments.
The consumer agency said BofA during the pandemic altered its practices for investigating debt card fraud, replacing a "reasonable" investigation with a fraud filter system that automatically triggered an account freeze.
The bank further "made it very difficult" for people to unfreeze the accounts, the agency said.
"The bank failed these prepaid cardholders by denying them access to their mandated unemployment funds during the height of the pandemic, and leaving these vulnerable consumers without an effective way to remedy the situation," said OCC Acting Comptroller Michael Hsu.
Bank of America defended its role during the pandemic, saying it facilitated payments of more than $250 billion in pandemic funds to more than 14 million people.
Government pandemic programs "created unprecedented criminal activity where illegal applicants were able to get states to approve tens of billions of dollars in payments," a BofA spokeswoman said.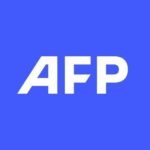 With 2,400 staff representing 100 different nationalities, AFP covers the world as a leading global news agency. AFP provides fast, comprehensive and verified coverage of the issues affecting our daily lives.